While men's wardrobes varied over the decades, the suit remains the pinnacle of suave masculinity. In fact, today's suit brands continue to add an air of sophistication to a man's attire.
Of course, you need to match your suit with the right shirt, shoes, belt, and tie.
But a three or two-piece suit on its own can work wonders for any man's appearance. After that, everything else just compliments the look.
Not all suits are created equal, however. Buying a suit that can make you look great requires knowledge of fabric, fit, and shape.
So, if you're thinking of purchasing a suit that sits just right, you'd do well to check out some of our favorite suit brands:
Hugo Boss
Hugo Boss is one of the best suit brands for men across the globe for a sleek suit that exudes masculinity and elegance.
Available in classic, no-nonsense colors, the luxury label offers suits for every occasion.
For the office, select a comfortable and sophisticated regular fit. On the other hand, if you're seeking a contemporary suit that fits sculpts to the body's contours, then the slim fit is for you.
Finally, extra slim cuts are available for a razor-sharp evening ensemble.
Tom Ford
As the former creative director of Gucci and Yves Saint Laurent, Tom Ford has perfected the art of creating luxury clothing.
Tom Ford is a master when it comes to creating high-quality, fashion-forward suits.
His slim-cut tuxedos, suits, and dinner jackets are available in a huge range of eye-catching fabrics and styles, all sophisticated and sleek.
From velvet to satin, leopard print to shining swirls, any Tom Ford design is sure to make a statement.
Brioni
For men who like their martinis "shaken, not stirred", a Brioni suit is the ultimate in men's tailoring.
Available in exquisitely cut ready-to-wear styles or entirely customized bespoke pieces, these suits exude luxury.
Founded in Rome in 1945, Brioni has dressed Daniel Craig and Pierce Brosnan's James Bonds.
Also, they've showcased their collections at men's runway shows, trunk presentations, and ready-to-wear Haute Couture runways.
With thousands of hours of work put into each suit, these timeless designs epitomize men's high fashion.
Brooks Brothers
Considered one of the best suit brands globally, Brooks Brothers have created suits to 40 out of the 45 American Presidents. They've also provided suits for Kermit the Frog and the cast of Mad Men.
The label is not only seasoned suit professionals but also the oldest clothing retailer in the USA.
Experts in men's suits, the brand was also the first fashion house to introduce American men to ready-to-wear suits.
Giorgio Armani
Giorgio Armani created this global brand in 1975. By 2001 he had become the most successful Italian designer in the world.
This luxury brand is one of fashion's largest and most influential labels.
Armani is best known for the clean lines of its master-tailored suits and formal wear.
Today, the brand is one of the best suit brands and 'the' success symbol for many business professionals.
Ermenegildo Zegna
Founded in 1910, Zegna is an Italian luxury fashion house specializing in men's clothing and accessories.
The label has a very holistic approach to running the business, always sourcing high-quality, nature-friendly raw materials.
In fact, the label is one of the biggest global producers of fine fabrics and has been active in promoting improvements in wool production around the world.
By revenue, the brand just so happens to be the largest menswear brand in the world with its smart casual, basic designs.
Ralph Lauren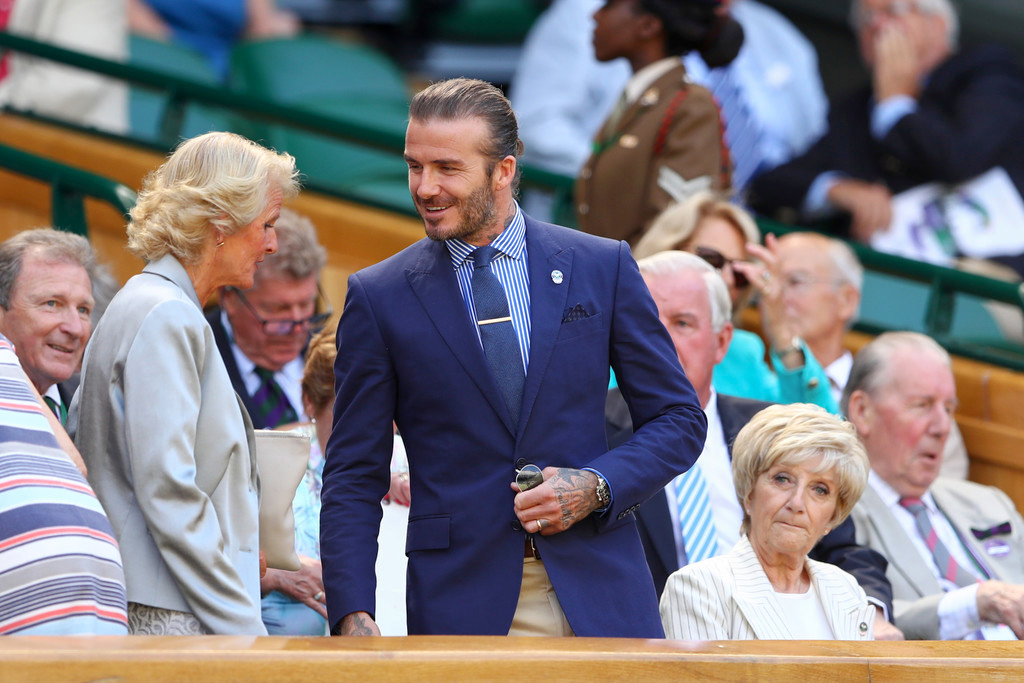 Ralph Lauren established this luxury brand in 1967. Since then, the brand has more than proven itself in the world of high fashion.
Among other lines, its Purple Label suits are perfect examples of expert tailoring and craftsmanship.
The brand provides only the finest fabrics and materials. In addition, Ralph Lauren creates men's suits that are available as ready-to-wear, bespoke, and made-to-measure styles.
Canali
Canali is an Italian luxury brand specializing in men's clothing. Its designs include men's suits, clothing, shoes, and accessories.
It was founded by Giacomo Canali in 1934 and brilliantly continues to shape the fashion world to this day.
George Clooney wore Canali suits in the Michael Clayton movie. It's true, they might be a little expensive, but their perfection in every detail makes them worth every penny.
The fit is perfect, with an impeccable touch of luxury and style.
Gucci
Are you looking for a suit in a jacquard print or bold, brash colors? Need a suit with embroidery, piping, or other eye-catching details? Then Gucci is the brand for you.
This genius designer house has everything that most people would consider "over-the-top".
Gucci is the extravagance among suit brands. It's also eclectic and always at the cutting edge of high fashion. The world's best-selling Italian brand is a master tailor.
The brand also creates more traditional suits for the less showy man in classic cuts and sleek colors and designs.
If something a little more traditional is your thing, Gucci also designs classic suits in sleek colors and cuts.
Calvin Klein
Calvin Klein combines iconic staples with unstructured tailoring to create a brand with a minimal aesthetic.
Launched in 1968 by US fashion designer Calvin Richard Klein, the label is a lifestyle megabrand.
Klein possesses a truly global presence that speaks to the quality and elegance of the highest levels.
The suit brand rightly prides itself on its sensual, provocative, and ultra-modern nature.
Dolce & Gabanna
Back in the 1980s, two young Italian designers founded a brand that would become one of the country's most famous luxury fashion labels.
Dolce and Gabbana presented their first collection of original menswear just seven years later.
The company has never looked back and is still creating lust-worthy suits today.
Brazen jacquard prints, bold embroidered silk, or a dark suit with a sharp, sophisticated silhouette is all in their repertoire. You can find that"special" suit at Dolce and Gabbana, the Italian tailoring masters.
Givenchy
Givenchy is at home in probably the most prestigious fashion capital of the world, Paris. The brand provides all the traits of elegant French classics to the world of men's suits.
With its sophisticated, structured, and sleek suits, Givenchy is at its best when mixing it up amongst the avant-garde.
So whether you're looking for a classic colored suit, star-printed jacket, or tuxedo, their products are guaranteed to turn heads.
Prada
All around the world, this label is synonymous with luxury. While Prada is undoubtedly boundary-pushing and avant-garde, their suits manage to maintain an air of classic, understated elegance.
The brand is a true tailoring master, and it ensures its suits are created to the highest standards possible.
Own a Prada suit, or simply try one on, and you'll understand why the brand is a favorite suit brand of European royal families. And it has been for over one hundred years.
Saint Laurent
If you're seeking a slim-cut suit with a well-fitted waist and a thin lapelled jacket, Saint Laurent is your brand.
This iconic French label was founded in the 1960s by the deceased creative genius Yves Saint Laurent.
Ever since, the label has provided men with expert tailoring and luxurious, sleek garments. Suits from Saint Laurent traditionally come with a clean, lean silhouette.
But the label never shies away from experimenting with bold prints and innovative fabrics.
Kingsman
It appears that when it comes to mysterious suit-wearing spies, James Bond is no longer the only man in the game.
In conjunction with the release of "Kingsman: Secret Service", British tailor Mr. Porter teamed up with the film's costume designer to create a bespoke "Kingsman" fashion label.
This genius team took inspiration from the movie, which sees Kingsman special agents operate under Savile Row tailors' disguise.
The collection, however, is not simply movie memorabilia. Instead, each double-breasted suit is sleek and expertly crafted, with a structured, typically British silhouette.
Ted Baker
This suit brand is internationally acclaimed for its colorful aesthetic and classic silhouettes. But that's not all.
Ted Baker suits are also renowned for their unfailing superior quality. As a result, the label boasts a high-profile clientele, with Kate Middleton, Olivia Palermo, and Amal Alamuddin among them.
Ted Baker has emerged as a heavyweight of designer houses with its transatlantic charm. From its modest late 80s beginnings, the label has developed an attractive mix of contemporary meets the classic.
Ted Baker has become synonymous with British style with an unabashed, mischievous twist.
Tommy Hilfiger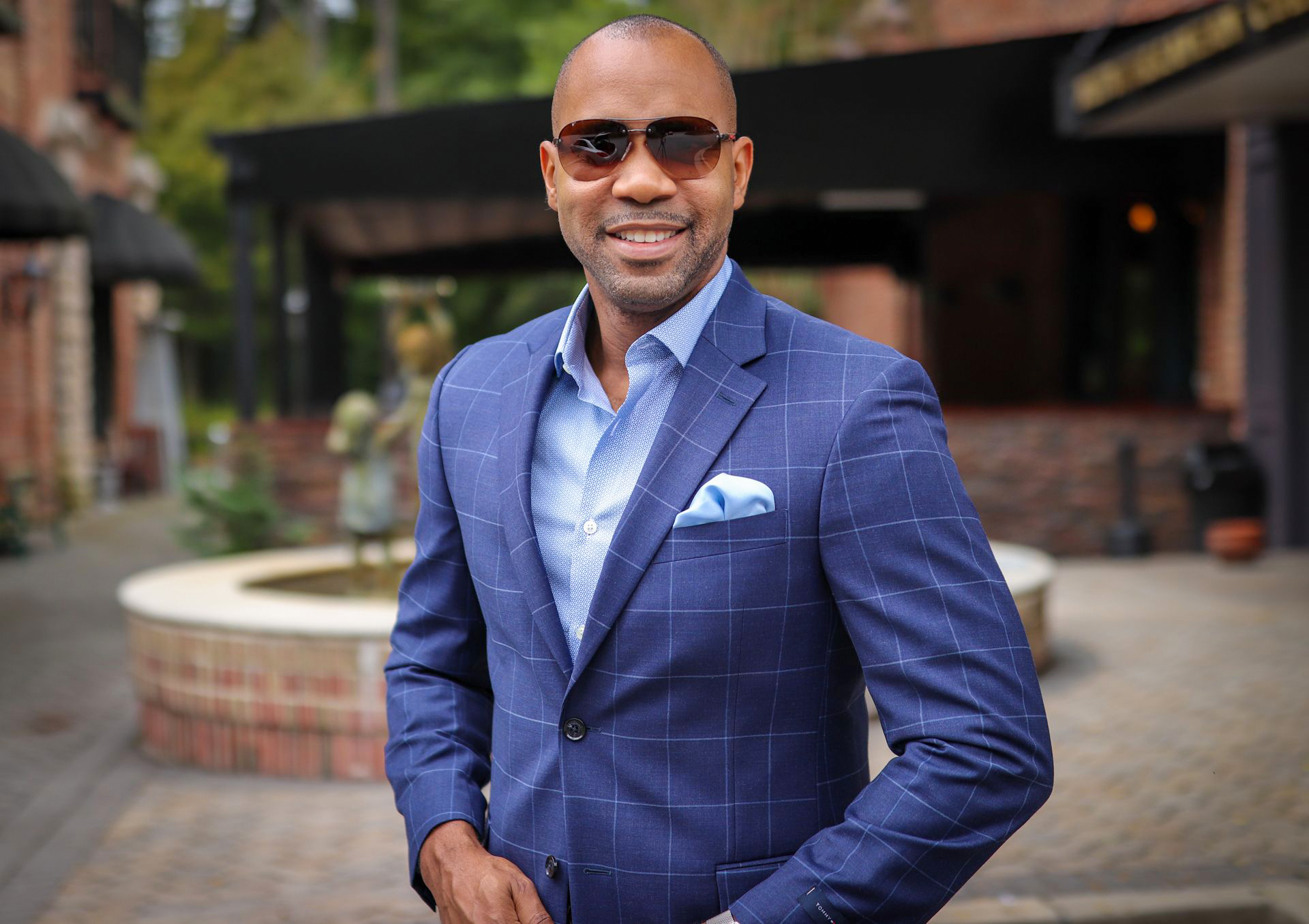 Tommy Hilfiger belongs to the world's leading designer lifestyle brands. The label is recognized internationally for promoting the essence of the classic American style.
Since the 1985 launch of his namesake brand, Tommy Hilfiger has been renowned as the pioneer of the cool American style.
The designer admits he's inspired by US heritage and iconic pop culture. However, the brand is driven by an ever-optimistic vision to celebrate individuality and challenge conventions.
Under Hilfiger's leadership and guidance, the label has become one of the world's most recognized lifestyle brands.
More than that, the company shares a youthful and inclusive spirit with customers across the globe.
Versace
Gianni Versace founded this exclusive label in 1978. Versace belongs to the original luxury labels, and it is one of the world leaders in apparel and accessories.
Best known for luxury fabrics and extravagant designs, the label redefines fashion to fit the 21st century.
At the same time, the house remains a worthy representative of high-end Italian craftsmanship, quality, and attention to detail.
Boglioli
Boglioli is one of the leading Italian suit brands and designers. The brand offers suits with olde-worlde allure and charm.
Boglioli suits are also lightweight and expertly crafted, known for their sophistication and uniqueness.
They include standout corduroy, deconstructed jackets, luxurious wool-silk blends, and signature-dyed garments.
Suitsupply
A relatively new label, Suitsupply, was born in 2000. It may be new to the men's fashion scene, but their affordable designs have placed the label at the pack's head.
Their offerings include sharp, refined suits with designs to satisfy any man's sartorial taste.
You can choose from cashmere, pure wool, silk, alpaca, and more. In addition, the brand produces a wide range of classic colors and patterns.
Whether you're seeking a shawl collar rather than a peak or notch lapel, Suitsupply offers them all. This range of choices and versatility keep these suits in extremely high demand.
Bottega Veneta
The atelier of the Bottega Veneta brand is located in an 18th-century Italian villa. No wonder then that this classy label's suits are not only luxurious but timeless too.
The brand uses only the very best materials on the cutting table. The result is stunning suits that last.
Bottega Veneta is a master of the classics for sure, but they are also known to inject playful modern colors into their high-quality designs.
Stefano Ricci
Florence is well known as one of the world's leading metropoles for culture and high art. It was in this celebrated location that Stefano Ricci's creator was born.
Consequently, Ricci suits come with much the same allure.
In terms of tailoring, every piece is a work of art. The brand is more than adept at bringing Italian elegance to the fore.
If you're a gentleman aspiring towards elegance and ultra-high fashion, this brand is for you.
Bonobos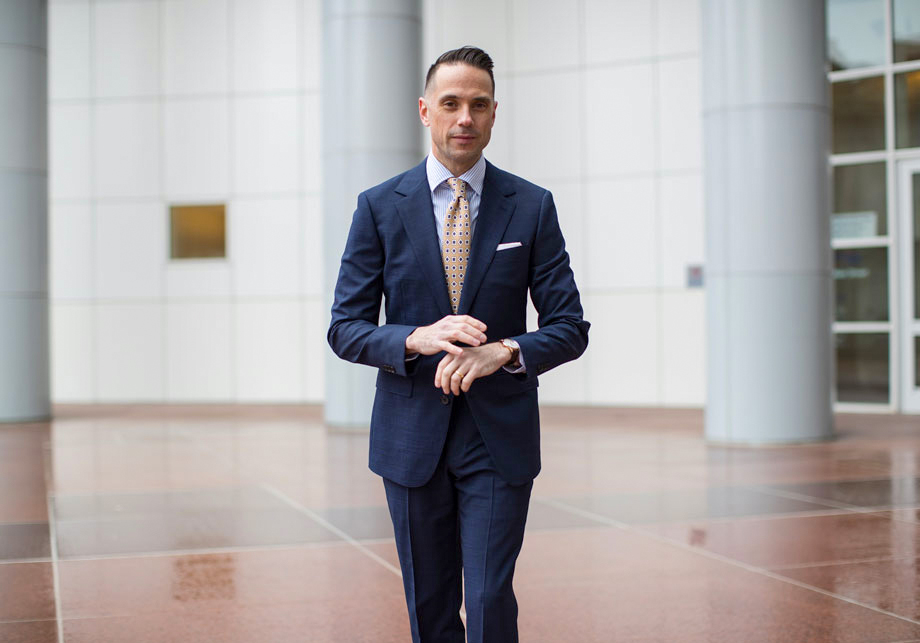 Suits tailored by Bonobos can dress any man to the nines. But it's the sheer sophistication and individual style that make their suits some of the best in the world.
Cut from first-class fabrics sourced from the planet's finest mills, the brand's suits are meticulously crafted to a high finish.
Bonobos leave no detail unchecked, and they provide a variety of expertly tailored pieces.
From suit jackets with stretch lining to suit pants with hidden pockets. And that's not even mentioning the stylish patterns and colors.
Haggar
Founded in 1926 in Dallas, Texas, the Haggar Company is the brainchild of Joseph Marion (J.M.) Haggar.
Haggar himself purchased all materials, handled sales, and supervised production in the early days. All from a tiny office.
By 1971, the brand had been declared the #1 producer of pants in the United States. Soon after, the label began the manufacture of vests, sport coats, and custom-fit suits.
Haggar allowed his customers to buy pants and jackets separately. In doing so, he created the then-unheard-of menswear category; suit separates.
It's also a representative and distributor of the Kenneth Cole suit brands. These include Kenneth Cole Unlisted, Reaction, and "Kenneth Cole New York".
In fact, this label operates worldwide with over 90 retail and outlet stores.
Reiss
Reiss is a leader in men's fashion with trendy designs, master craftsmanship, and high-quality fabrics.
The brand focuses on each client's needs, offering ready-to-wear suits in modern, classic, and slim fits.
Alternatively, the label can provide fully customizable suits with personalized tailoring services. The brand allows you to customize your suit to the max.
From cut and lining right down to stitching and choice of buttons. No wonder Reiss is a firm favorite with royals and celebrities alike.
Burberry
Founded way back in 1856, Burberry soon became famous for its signature plaid patterns, classic trenchcoat, and other outdoor attire.
Fast-forward a century, the British fashion house began creating luxury men's suits.
Burberry blends both new and old and new worlds. When it comes to cuts and fabrics, the brand's suits are inspired by the classics.
At the same time, the label incorporates all the traits of modern silhouettes and state-of-the-art tailoring.
Zara
Zara is at home in Arteixo, Spain. The brand specializes in fast fashion and is a major player in the world's largest apparel retailer, The Inditex Group. Zara creates up to 20 clothing collections each year.
The best thing about this label is that their suits are genuinely affordable. In fact, it's one of the cheapest suit brands on my list. However, Zara offers some really good quality and design.
The label also produces a range of basic designs that are carried over from year to year.
Some of Zara's fashion-forward designs can stay on the shelves for less than four weeks. This gives fans of the brand a great excuse to make repeat visits to their local Zara store!
M.J Bale
Founded in 2009 by Matt Jensen, the Australian-owned M.J. Bale is a gentlemen's clothier making men's garments with character and integrity.
The label prides itself on its tailoring expertise, and they only use natural fibers, like Australian merino wool.
MJ Bale continuously measures itself against its brand motto: Provenance, Authenticity, Integrity, and Character.
The brand is the official tailor of the Australian Test Cricket Team. They also host professional and cultural organizations, with 59 stores across the Australian continent.
Paul Smith
Back in the 70s, Paul Smith came up with the company's concept. He has stuck to the same standards ever since. Smith's motto is "classic with a twist", and the brand stands apart due to its unique taste.
The label nestles comfortably between formal wear and high fashion with a sense of playful style. And it takes inspiration from both.
Dunhill
If an expertly-tailored, masculine suit speaks to your sartorial spirit, think Dunhill. The suit brand is the UK's answer to bespoke luxury menswear. Dunhill's master tailors draft new, individual patterns for each client.
When you're looking for the option to purchase a suit made exclusively for you, this brand caters to your needs with exquisite results.
Affordable vs. Expensive Suit Brands
This will probably sound obvious, but it cannot be stated enough. The cheaper the suit, the poorer the fabric and cut.
With an expensive suit, you can expect better quality in three crucial areas, the fabric, the fit, and the cut.
It is possible to find a good off-the-rack suit. It can be difficult to pull off the fit, but an affordable suit doesn't have to be all bad.
Lifespan plays a role, depending on which suit brand you're considering. But even some of the best suit brands might charge you upwards of $1500 for a suit with a shorter lifespan.
This is because of the fine and delicate fabrics they use to create their suits. It's one of the main differences between the cheap and the expensive suit.
On the other hand, if you're looking for something sturdy for daily office wear, you may want to stay away from luxury fabrics.
What most men need is a suit somewhere between expensive and cheap. Look hard enough, and you can find quality fabrics and cuts that match your budget.
Plus, with a less pricey suit, you're likely to get the bonus of durability and a longer lifespan.
Where to Start
You can look smart in a budget suit. Yes, the suit brand, color, and fabric are important, but the small fitting details often make or break a suit. So how you wear your suit is important too.
Most suit brands offer affordable options for their customers. Read on to find the tips for looking fresh in your new suit, regardless of its price.
Go Classic
My advice would be to stick with the classic look. That's because a budget black or navy suit, for example, can still look versatile and timeless.
It can be worn to formal and casual events and should be a staple of every man's wardrobe, anyway.
You can go for a slim, skinny, or modern fit without much variation in price. Like many wardrobe essentials, a black suit is easy to match with almost any shirt and accessories of your choice.
Go Natural
The best suit brands use natural fabric like wool. Of course, polyester suits are cheaper, but wool breathes and moves better. Mix and match and play around with textures.
Remember, when you're personalizing your suit, you don't have to focus on prints and accessories.
Go Neutral
When it comes to the color of your budget suit, we've already stated the benefit of black. But you could consider other colors.
For example, navy blue, dark charcoal grey, and light grey can work too.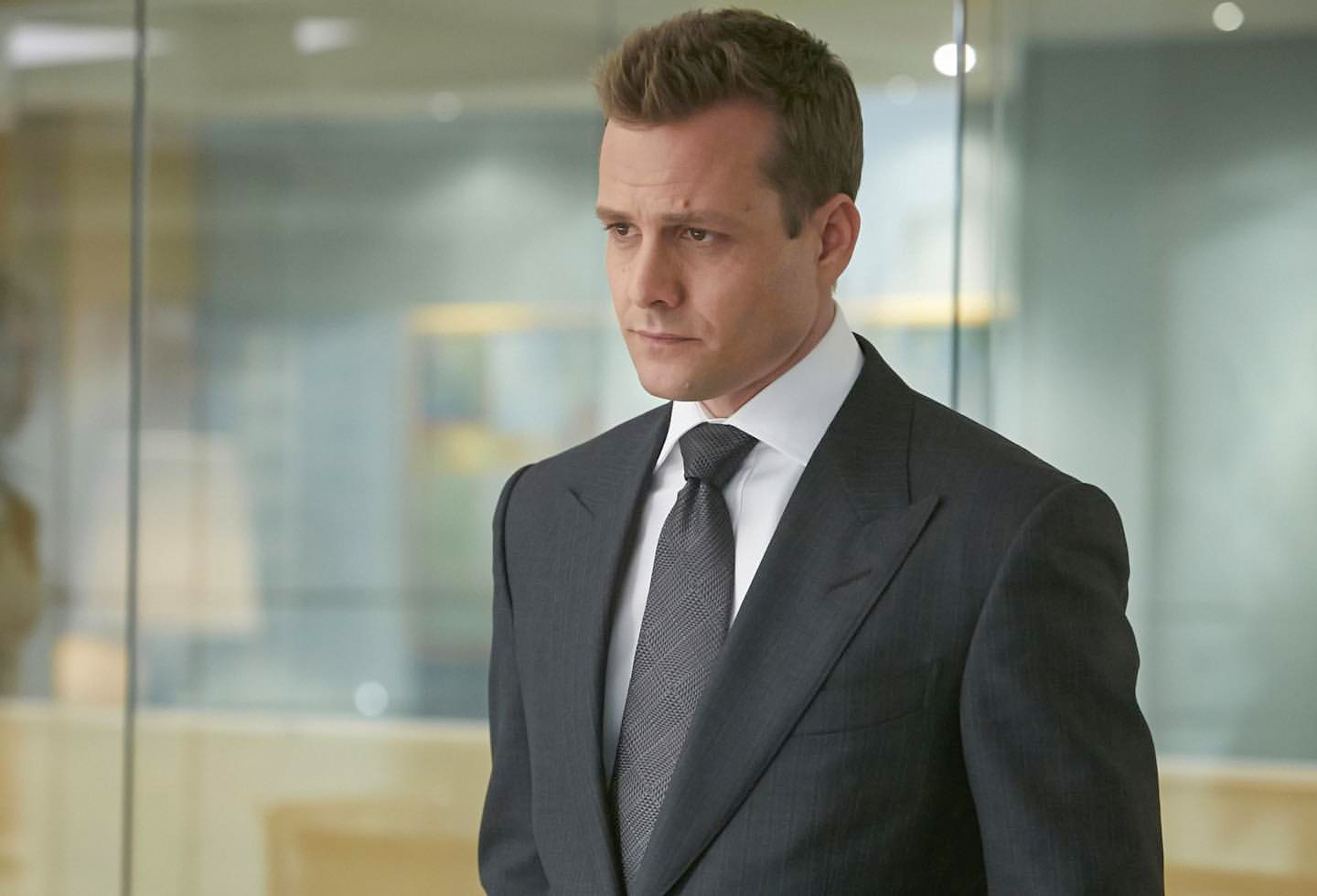 These shades can be worn to formal events and the office. They are appropriate colors for just about everybody.
They can also be combined into any wardrobe. Because they are neutral, they can be easily matched with a shirt and tie.
How to Make Regular Suit Brands Look Great on You
Explaining exactly what makes a suit look good and what spoils it isn't always easy. Clear is that if you want your suit to look great when you wear it, you need to pay attention to the details.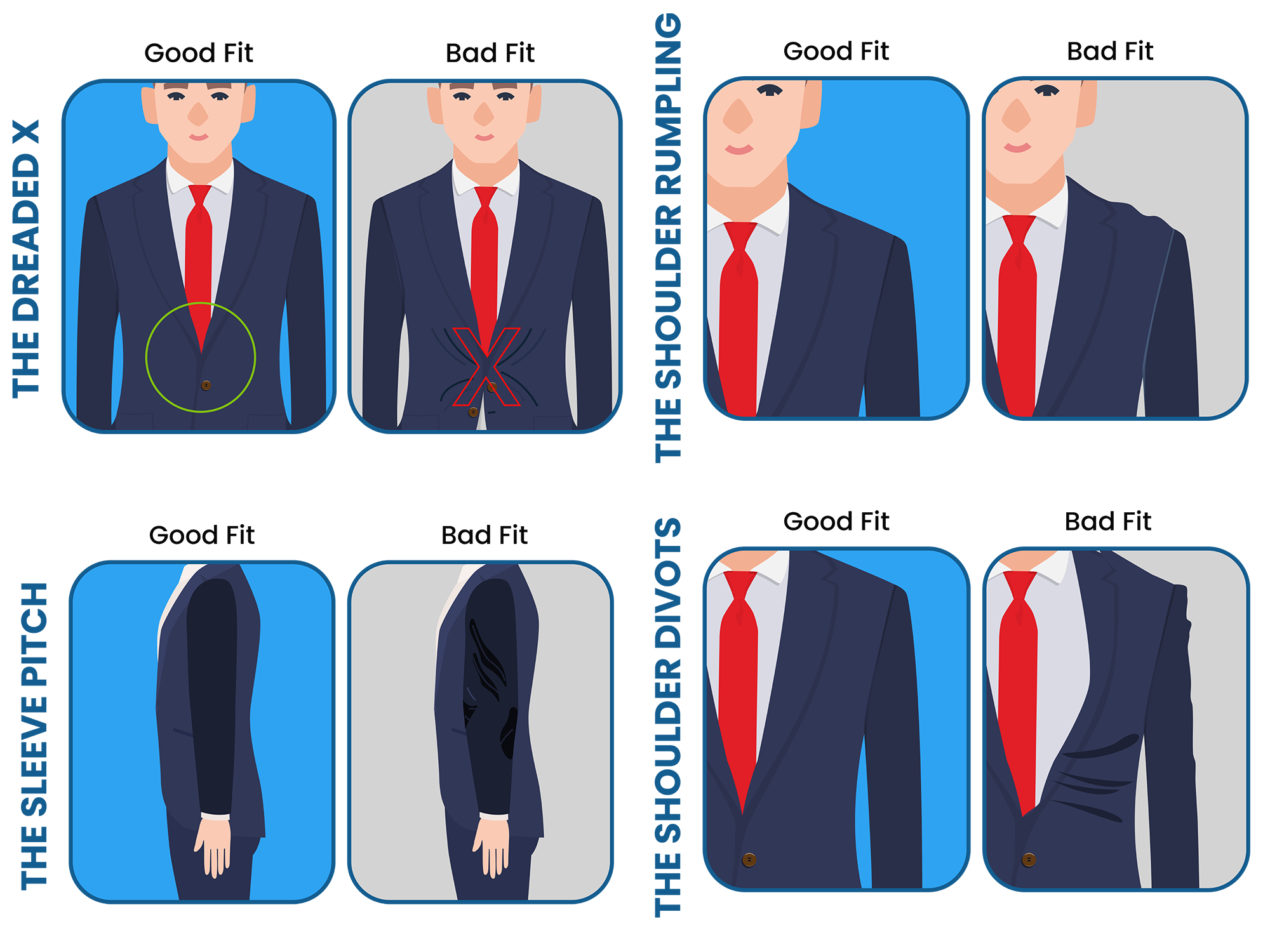 Here are a few pointers that apply to all suit brands and can make your suit look great on you:
Make sure you have the right shoulder fit.
Tailor your pants and sleeves.
Invest in good-quality shoes, shirts, and belts.
Protect your suit from body sweat with an undershirt.
Make sure your tie is a darker color than your shirt.
Master the tie dimple.
Match your belt with your shoes.
Unbutton your jacket when you sit down.
Don't be afraid of a snug-fitting jacket.
Keep half an inch of the shirt cuff exposed.
Match your tie to the width of your lapel.
Wear long dress socks, but never white.
Let's face it. Most of us won't be able to afford an expensive or custom-tailored suit.
So follow these pointers, and you can still look your best, even when you wear a cheap, off-the-rack suit.
Wrapping It Up
Choosing any one of these suit brands is a matter of personality.
You need a brand that makes you look good, feel comfortable, and fits your budget. It should also reflect your style and character.
Finding the right brand for you should not be an arduous task. Get out there. Have fun experimenting with different brands, cuts, fabrics, and colors.
After you've tried on a few different suits, you're sure to find exactly what you're looking for.
Author: Alexander Stoicoff
Hi, I'm Alex, and I've studied and specialized in styling in Rome. Through my writing, I want to help men dress well and learn the purpose and significance of suits and other formal attire. My final goal is to make men more confident in their wardrobe choice and life in general.