Dating is stressful enough without worrying about what to wear for your first date outfit.
You are already worrying whether your date will like you or if she'll like where you're taking her. On top of that, there's the thought if you'll even have anything to talk about with her.
So do you also need to stress out about your clothes?
Don't worry; you aren't on your own. Dressing for a first date doesn't need to be a high-pressure situation.
All you need are a few guidelines to help you through your initial outing with your date. The conversation, however, is all on you.
Things to Consider Before Choosing First Date Outfit
Wouldn't it be nice if there was a "first date uniform" you could toss on?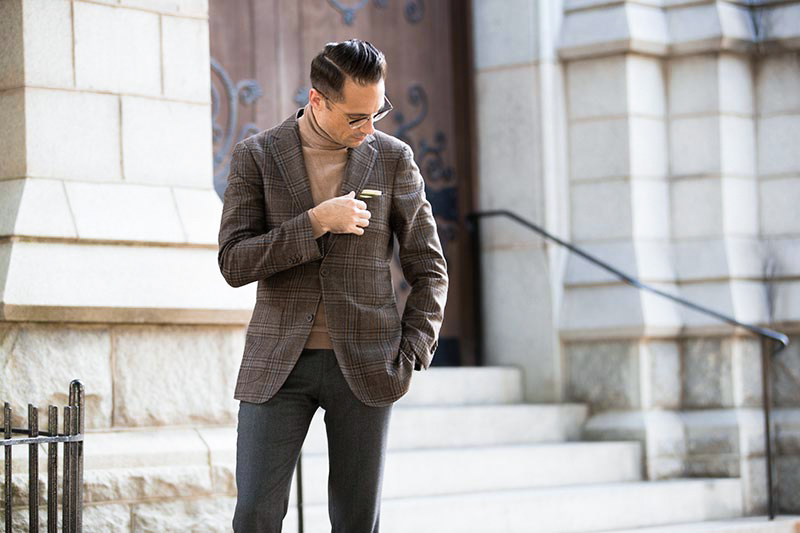 Then, you would never need to worry if you had the proper outfit, which would relieve so much of your stress.
Sadly, dating isn't as easy as putting on a dating uniform.
And you can't just pick one perfect first date outfit you keep on hand for these events. Instead, you need to alter what you wear for each first date because each is unique.
What you wear should be influenced by each individual occasion.
Consider What Your Date Will be Wearing
It's safe to assume that your date will likely put effort into what she wears; she'll be disappointed if you don't also show some effort in dressing.
In addition, what you wear will probably set the tone for the evening; if she's dressed up and you are wearing a worn t-shirt, she's likely to feel that you aren't interested in going out with her.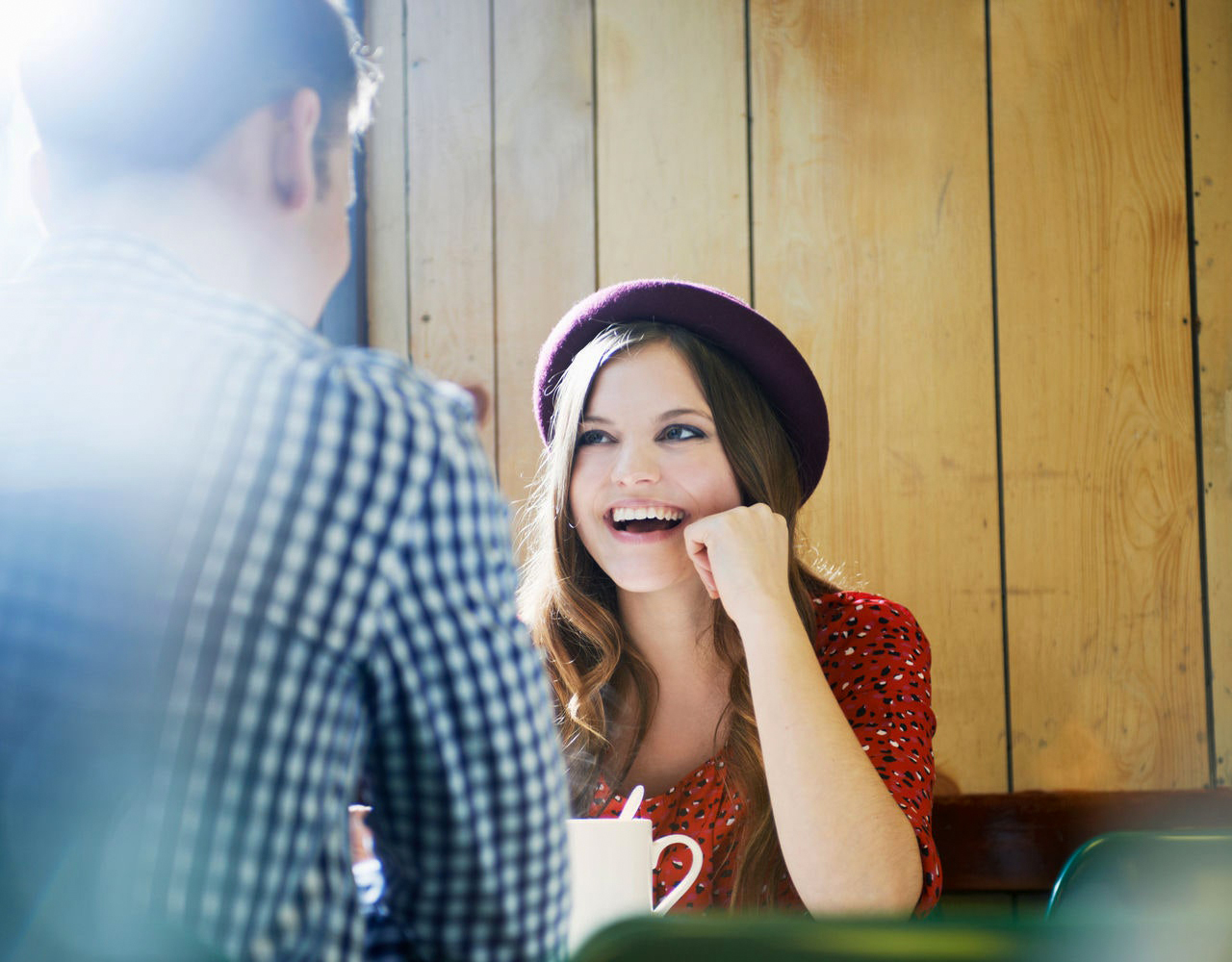 And consequently, if she shows up in ripped jeans, you might assume she would rather not be on a date with you.
Do your best to anticipate how dressed up she will be. It's best if you try to match her formality level.
Consider the Time of Day and Season
You would never wear winter clothing to hang out with your friends in summer, no matter how flattering that sweater may be.
Likewise, that holds for a first date; no matter how good an article of clothing looks on you, put it away if it isn't appropriate for the season or time of day.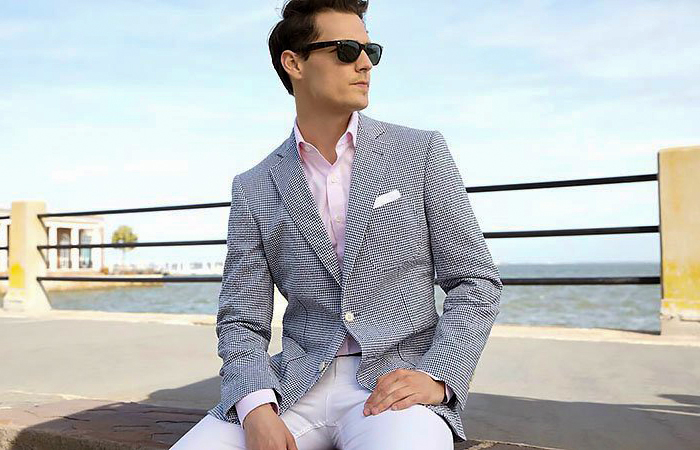 You won't impress your date if you aren't dressed appropriately for the outing.
Even if you look ah-mazing in your special date outfit, your date may think you're odd if it's the wrong season.
If you aren't sure what to expect weather-wise, take the easy route and wear a couple of layers.
Your Outfit Must be Well-Fitted
A well-fitting outfit is far more essential than its style. Your date will notice a poor fit long before noticing poor style. Most women will agree that ill-fitting clothing is a turn-off.
Baggy pants may have once been in style, and you may still enjoy wearing them when dressing casually. However, baggy clothing only looks sloppy and immature on a date.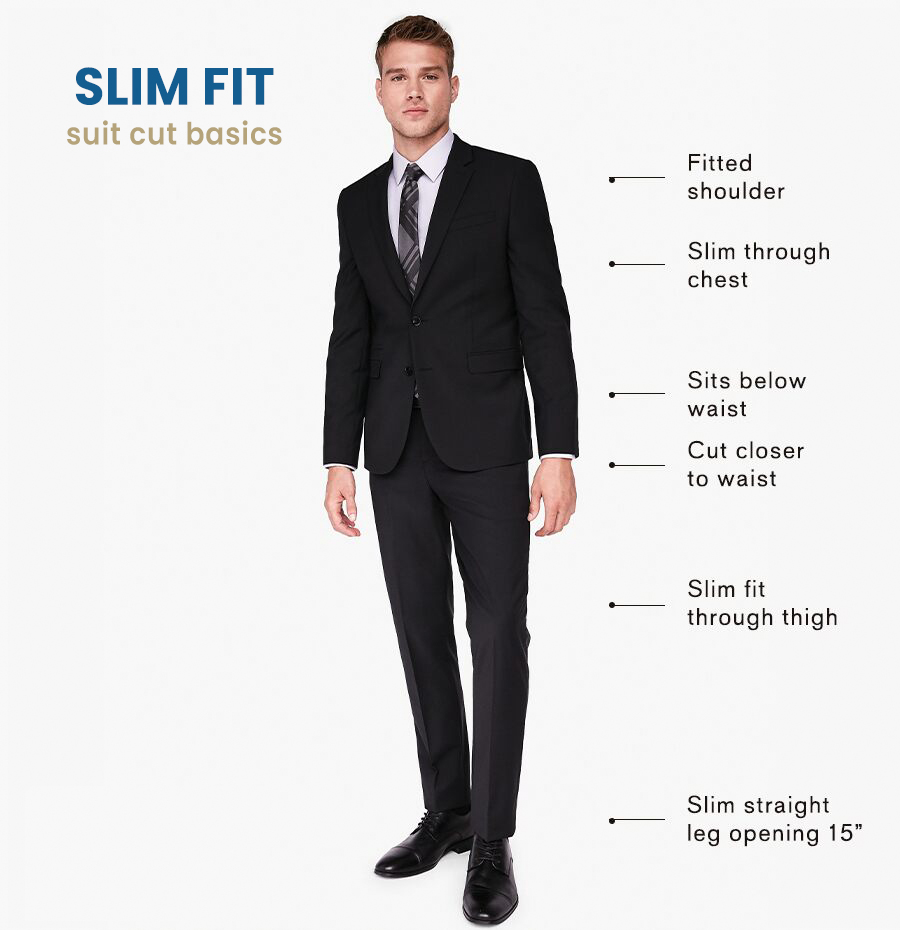 Instead, aim more toward slim-fit style clothing. Slim-fit pants, especially, look tailored and tidy. A slim-fit style is almost always more flattering than loose clothing, no matter your size.
Even if you are a larger size, a tighter fit will flatter you better than clothing that may end up making you look formless and larger than you are.
A slim-fit pair of pants or shirt doesn't need to be skin-tight. Instead, it can sit close to your body, showing off your natural form without squeezing you.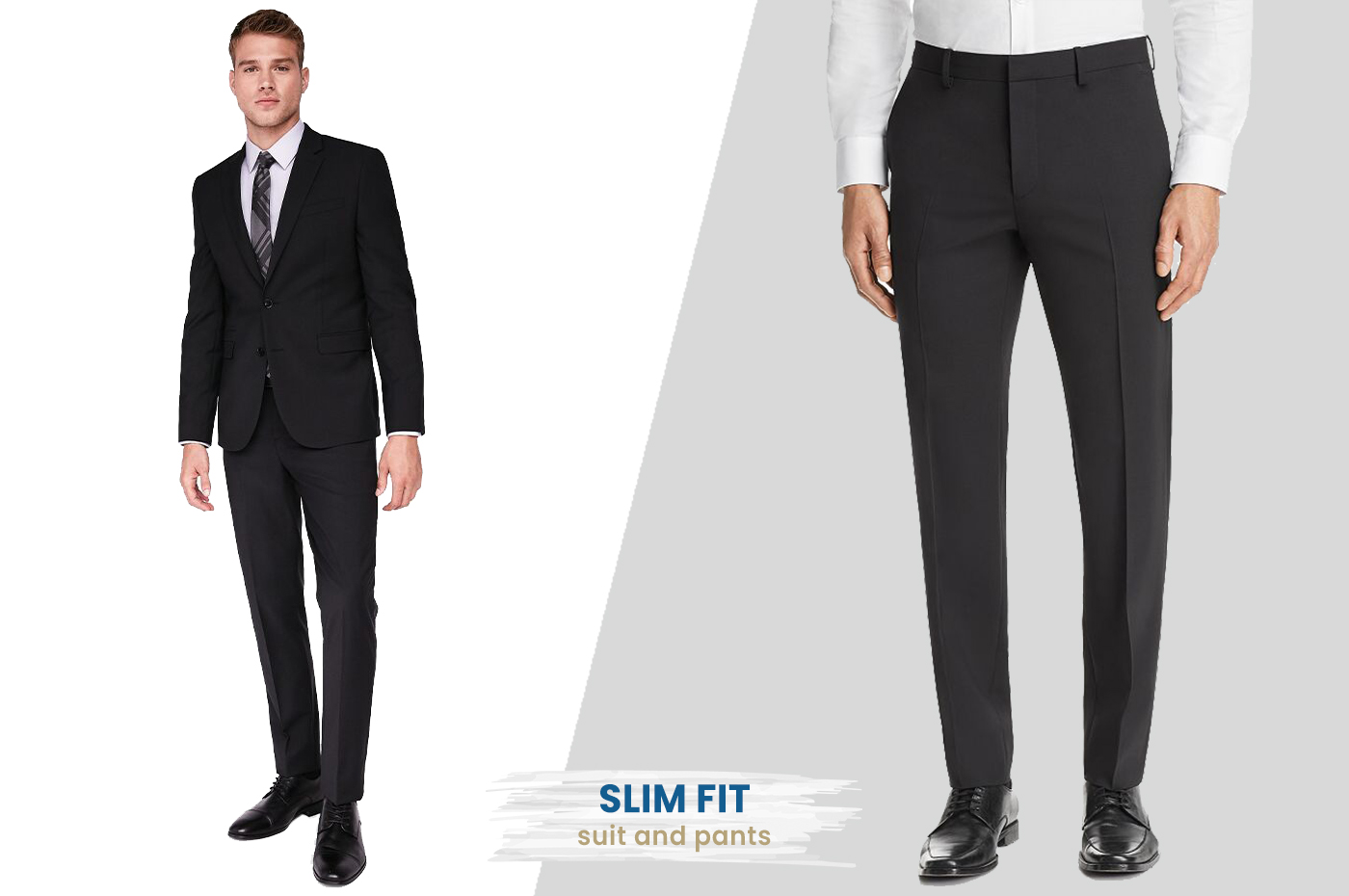 In addition, it is easier to feel confident when you aren't hiding behind your loose clothing!
Cleanliness is Crucial
Dirty and rumpled clothing will make a strong first impression and not the kind you would like to make.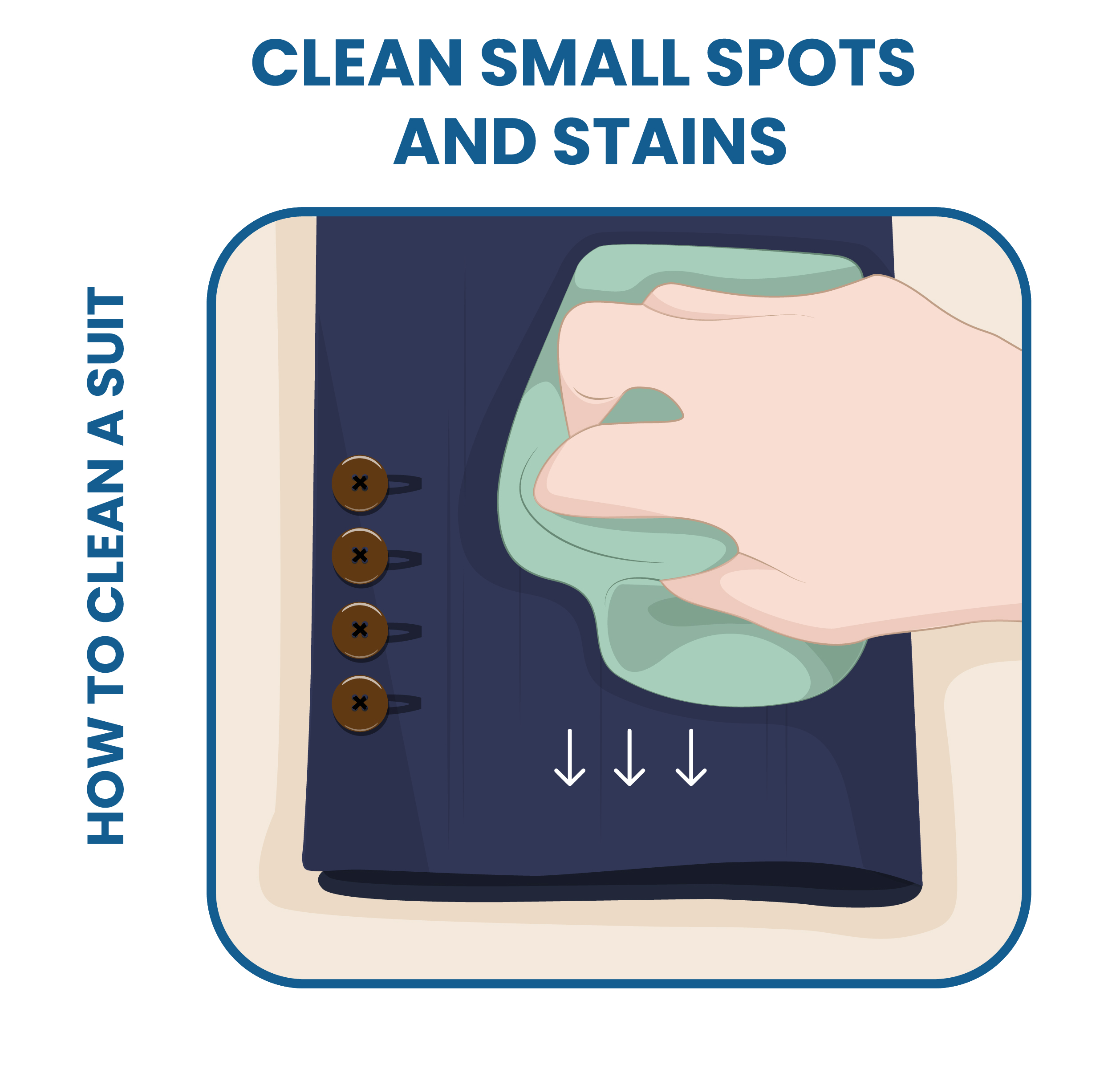 Remember, first impressions last, and you won't get a second chance to impress somebody if you show up for a date in a dirty shirt or pants.
Even your shoes should be clean, especially if you're wearing white sneakers.
Sometimes dirt can get caked on the sides of the soles of your shoes. Don't be afraid to scrape it off with a toothbrush when that happens.
These small touches may not be noticed, but they'll certainly be seen if you don't do them.
Clean clothing is essential, as it shows respect for yourself and those around you. However, nicely pressed clothes are just as crucial.
Don't wear wrinkled clothing on a date. Ever. Make sure that you iron anything that looks even slightly crumpled.
What to Wear on a Formal First Date
Planning a formal first date is a surefire way to impress your date. You may be tempted to wear a suit, but you don't need to commit to a full suit jacket and pants.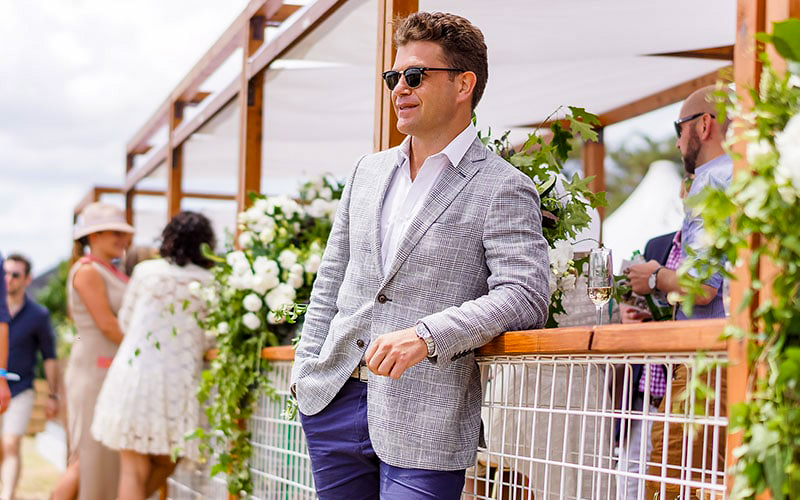 Instead, you can choose a pair of dress pants as your base and match it with a nice wool blazer.
Keep your colors neutral; charcoal gray or navy are the perfect colors for a formal evening out.
Dress shirts are the best choice you can opt for underneath the blazer or the suit jacket. A clean white shirt leaves an impression of both formality and simplicity – and that's what you're aiming at.
You can add a dash of color with your dress shirt if you feel too bland, but it's best to keep the color subdued.
Accessorize wisely; the less you put on, the better. Make sure your dress shoes are appropriate for your outfit and polished.
Remember to leave the tie at home!
What to Wear for a Casual First Date
If your first date is for coffee or drinks, that may help take some pressure off you.
It's also an excellent opportunity to make a great impression with your smart-casual fashion sense.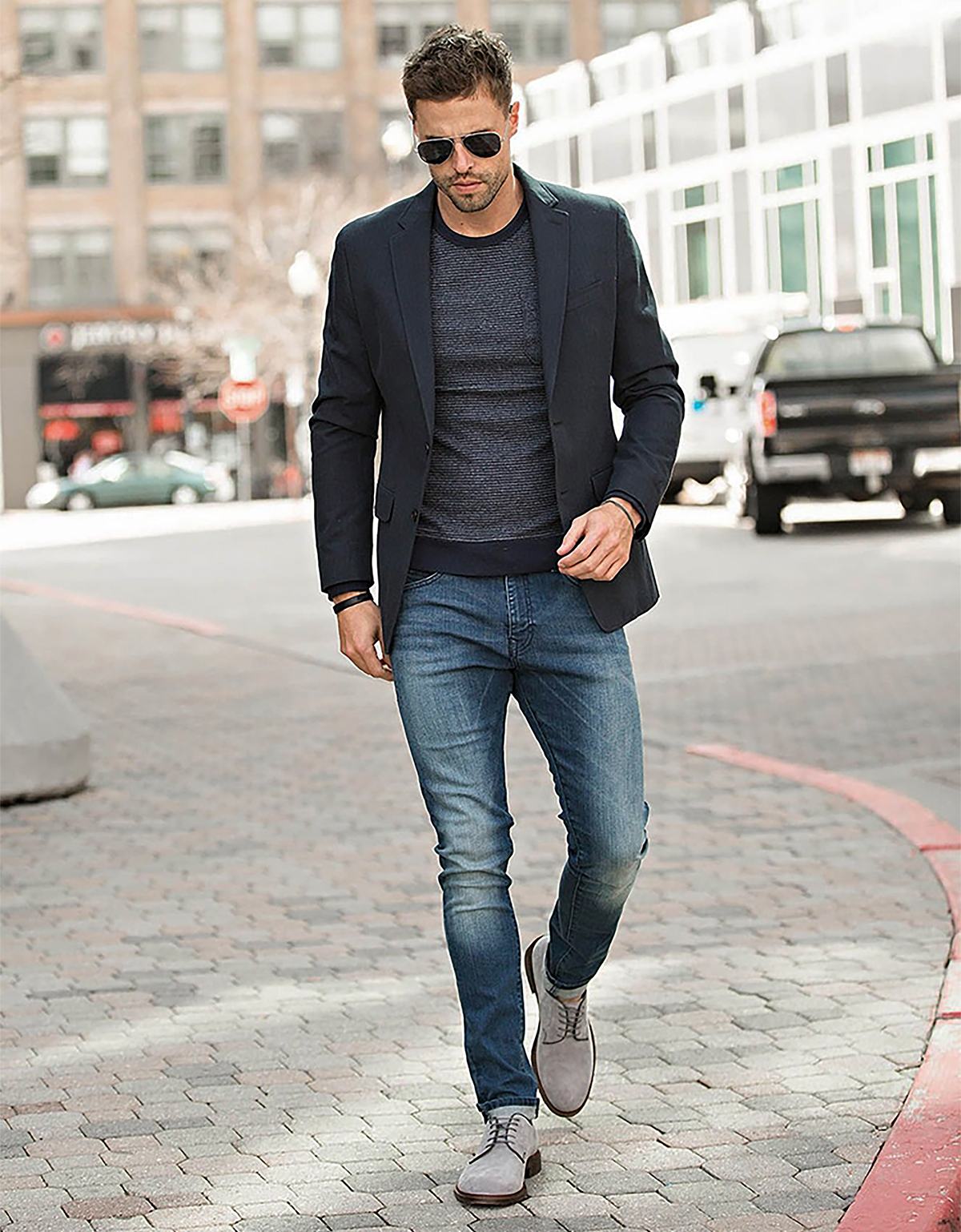 Because it's a slightly relaxed environment, jeans are a fine choice. However, the denim needs to be dark and crisp.
Pair your jeans with a nice form-fitting sport coat, sweater, or other long-sleeved cotton shirts. If the weather is warm, try a short-sleeved button-down collared shirt.
Round out the ensemble with a pair of ankle boots; they look snappy and make a better impression than even the nicest sneakers.
First Date Night Outfit Ideas
When planning your first date, it may be hard to get a read on what to expect from the evening.
Even when you are the one planning where you'll be going, you may still feel up in the air about what you should wear. In that case, it's safest to dress more conservatively.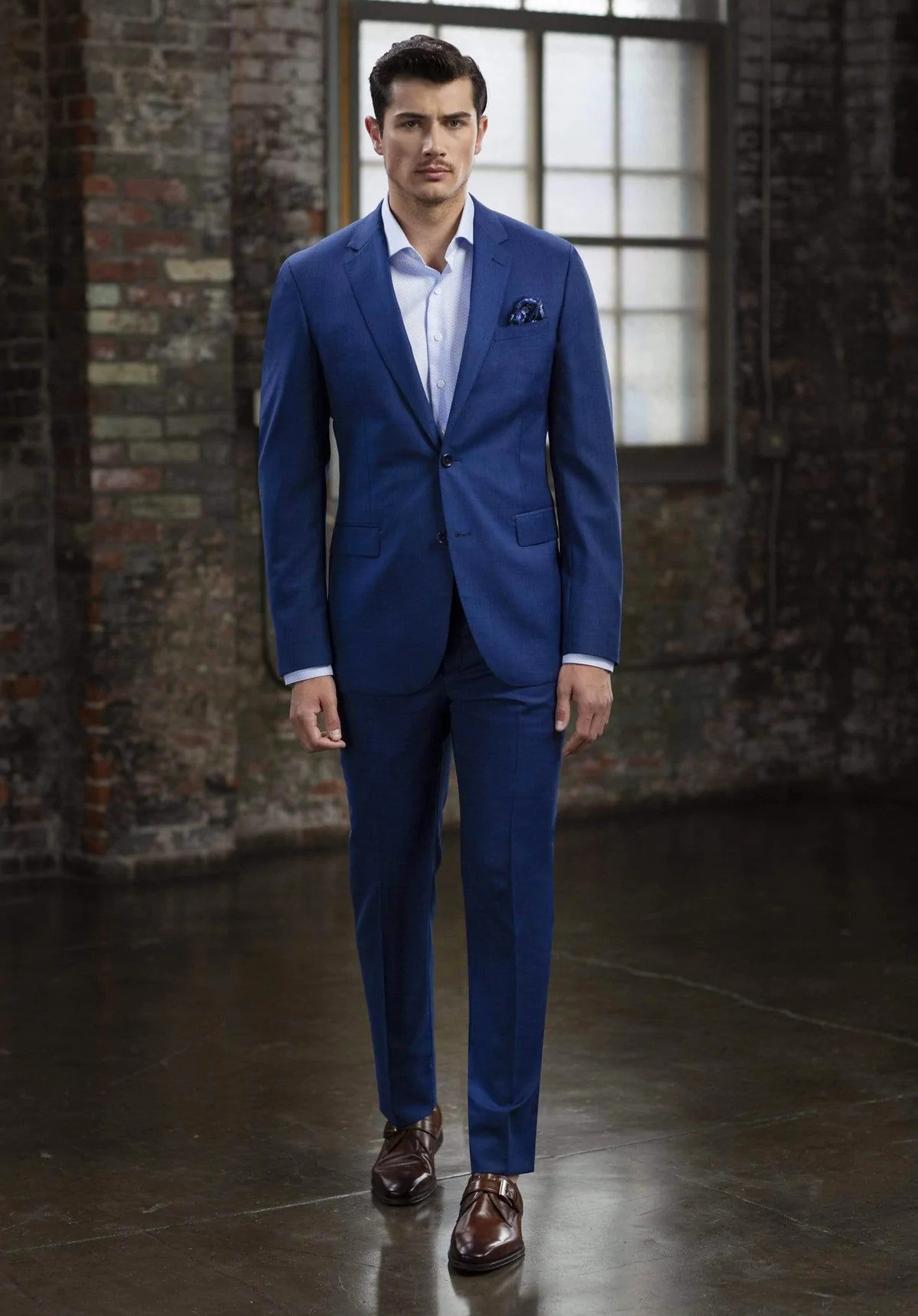 Go for a vibrant floral or patterned button-up dress shirt and chinos if you want to stay on the playful side.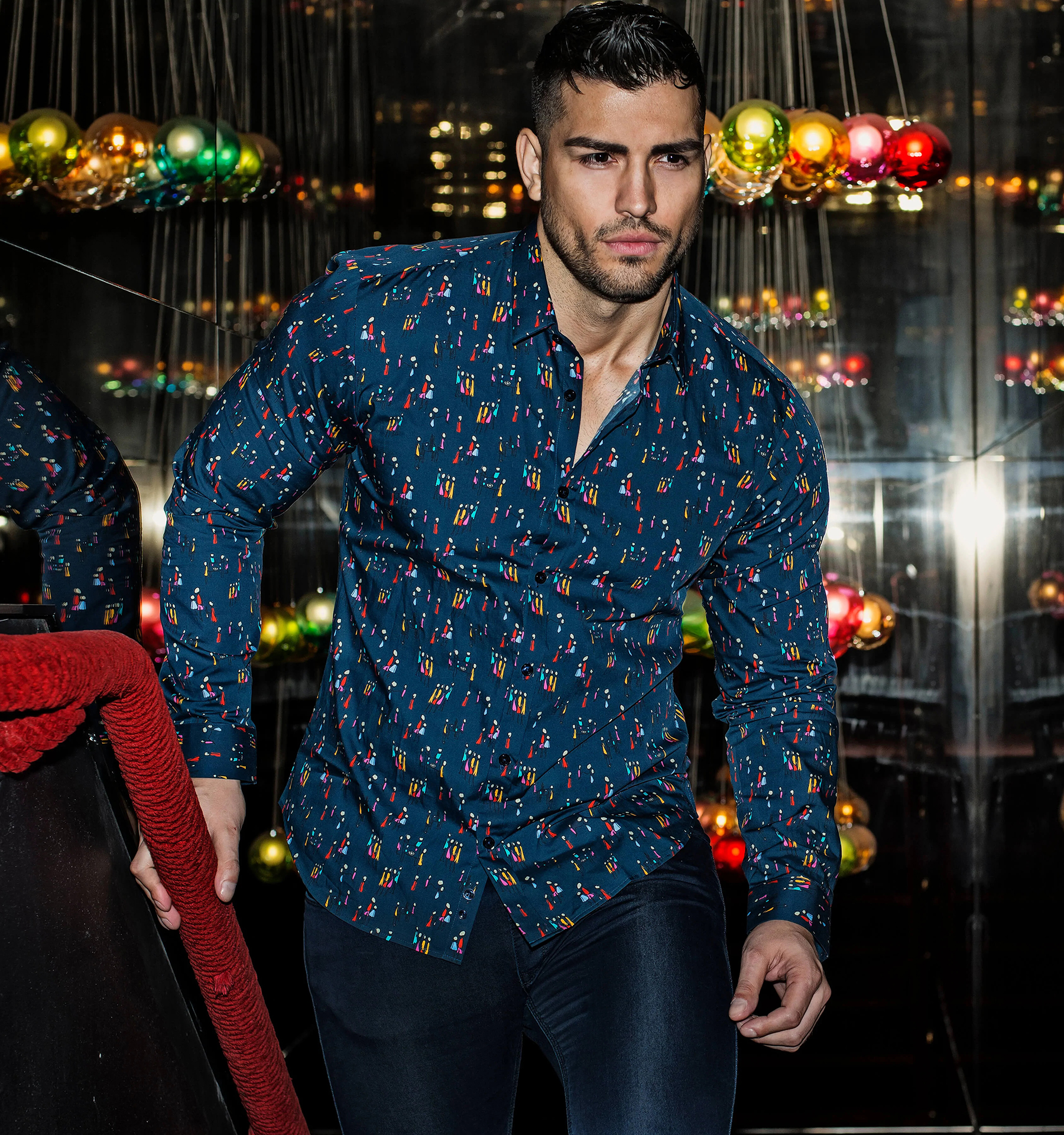 A button-down shirt is also a good idea for an evening out. It's so versatile; it can be dressed up or dressed down to be relatively casual.
You can wear it in a multitude of ways: roll up the sleeves, put a sweater above it, toss a blazer on, or button it up. You can make this shirt style fit almost any first date type.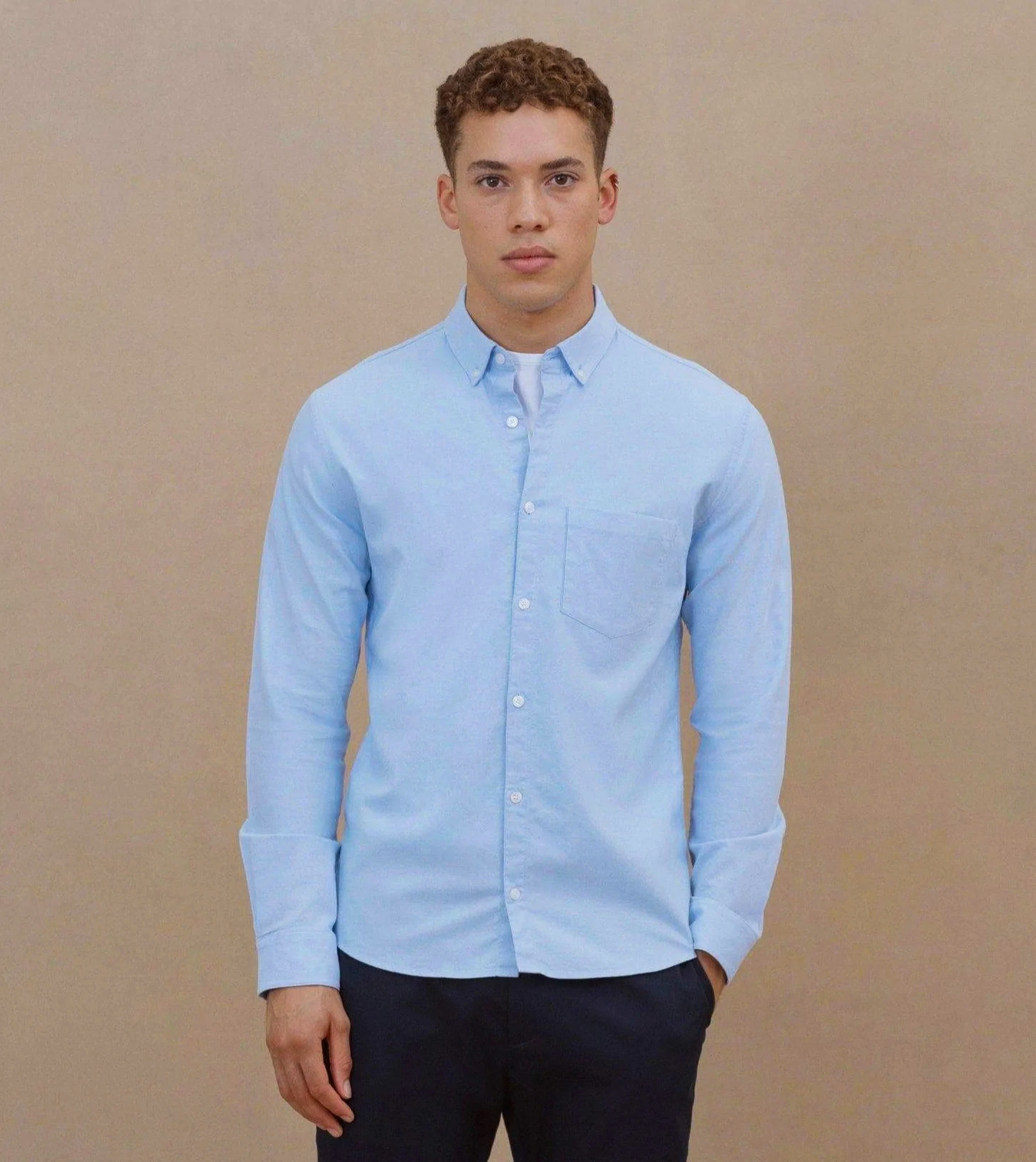 Your pants should be well-fitted, whether they are jeans or slacks. Both styles are versatile and totally acceptable, as long as they are dark and clean.
For a more modern and trendy vibe, try some casual shoe styles like loafers or a pair of Chelsea boots.
If you want to veer more toward the formal side, you can't go wrong with a pair of contemporary monk shoes.
Overall, a neutral color scheme is your safest bet. It is inviting and relaxing, without looking as though you seek attention from bright colors.
Your date will be able to get to know you better instead of getting to know a loud color scheme.
Formal Restaurant First Date Outfit Ideas
A formal dinner date at a restaurant is often a very romantic first date, but what to wear?
You certainly may wear a dark suit, followed by a nice-looking solid shirt. However, you aren't confined only to a suit for this date.
Instead, you can pair a nice pair of dark, neutral-colored dress pants with a blazer.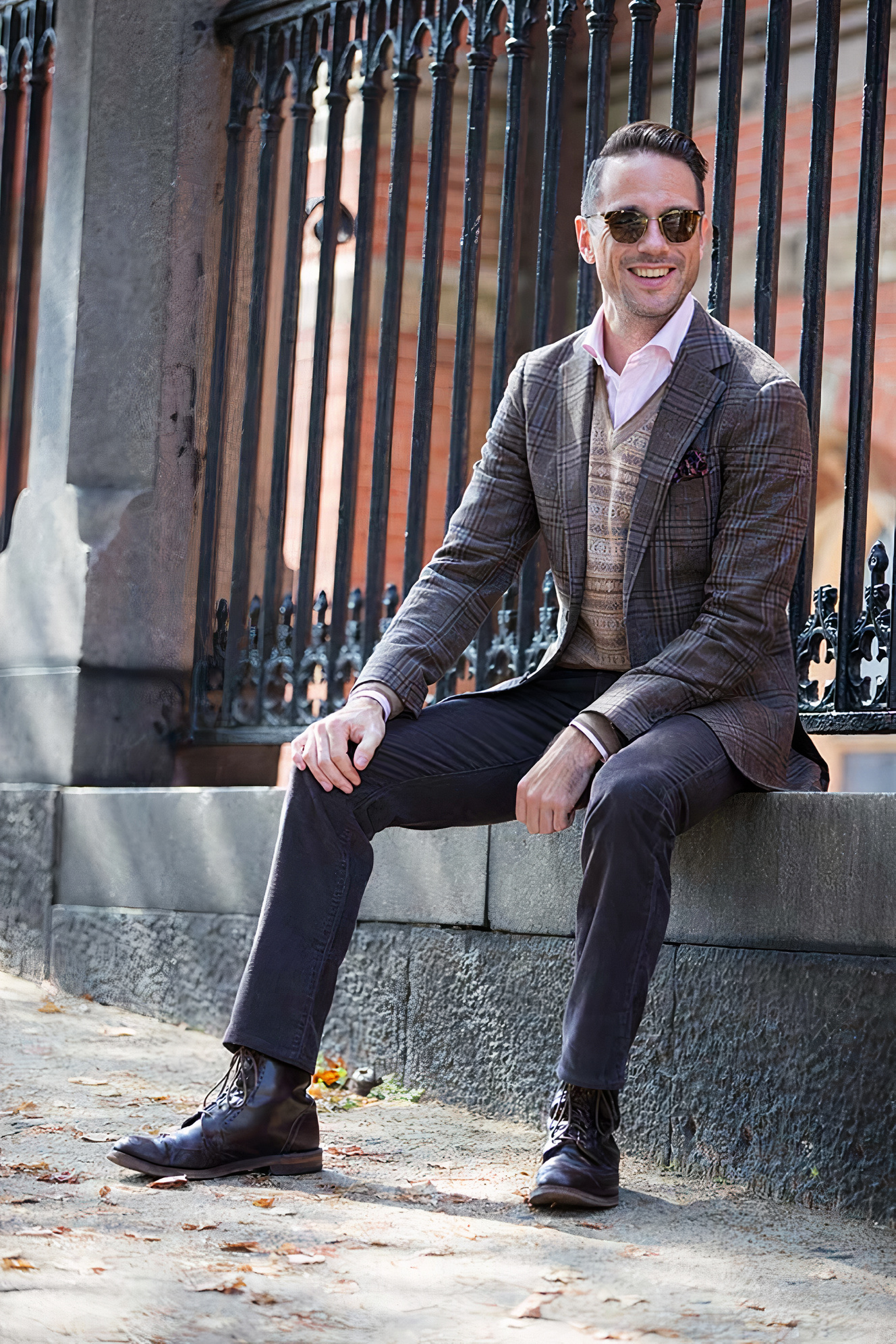 Both articles of clothing should be nicely tailored and fit you perfectly.
Again, a solid button-up dress shirt is an excellent addition to this combination; white is always a dressy choice for a dress shirt.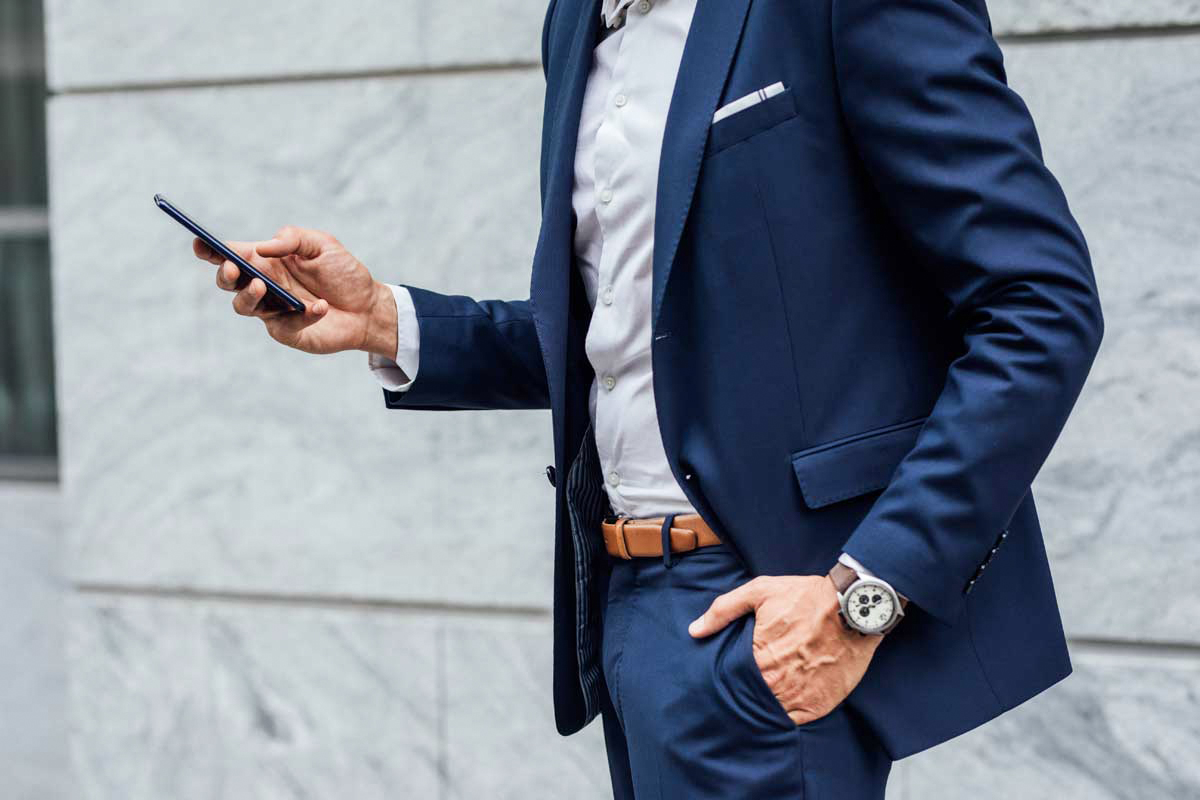 You could also take the formality down a notch; try a dark button-down dress shirt for a slightly more relaxed vibe.
You need dress shoes with this outfit, so don't forget to polish your Oxfords or derby shoes.
If you feel too colorless in this ensemble, you might consider adding a pocket square to your breast jacket pocket for a small splash of subtle color.
Cocktail Bar First Date Outfit Ideas
A cocktail bar is an excellent setting for a first date. It's relaxed while at the same time feeling a little special.
That is if you choose a nice place on the quiet side, not a noisy dive bar. But once you've chosen the perfect venue, what type of outfit will be suitable?
Of course, you can move with a more sophisticated approach, like pairing a light dress shirt with a suit jacket and trousers, especially if the place is more elevated.
This is the perfect opportunity to showcase your flair for smart-casual dressing. Your outfit can be very simple and understated while making a big impression at the same.
For a more effortless look, start with a clean, solid t-shirt. Of course, it shouldn't be baggy at all; it needs to be very well-fitted.
Pair it with solid slim-fit pants or slacks. Coordinate this color combination between the shirt and pants by tossing a nice jacket or blazer.
Nonetheless, a white tee and jeans never go out of style. Therefore, you can choose a pair of slightly broken-in blue jeans with a white t-shirt for a more casual approach.
Polish off the t-shirt and jeans outfit with a leather jacket if the season allows. It should be sleek and trim, not at all bulky.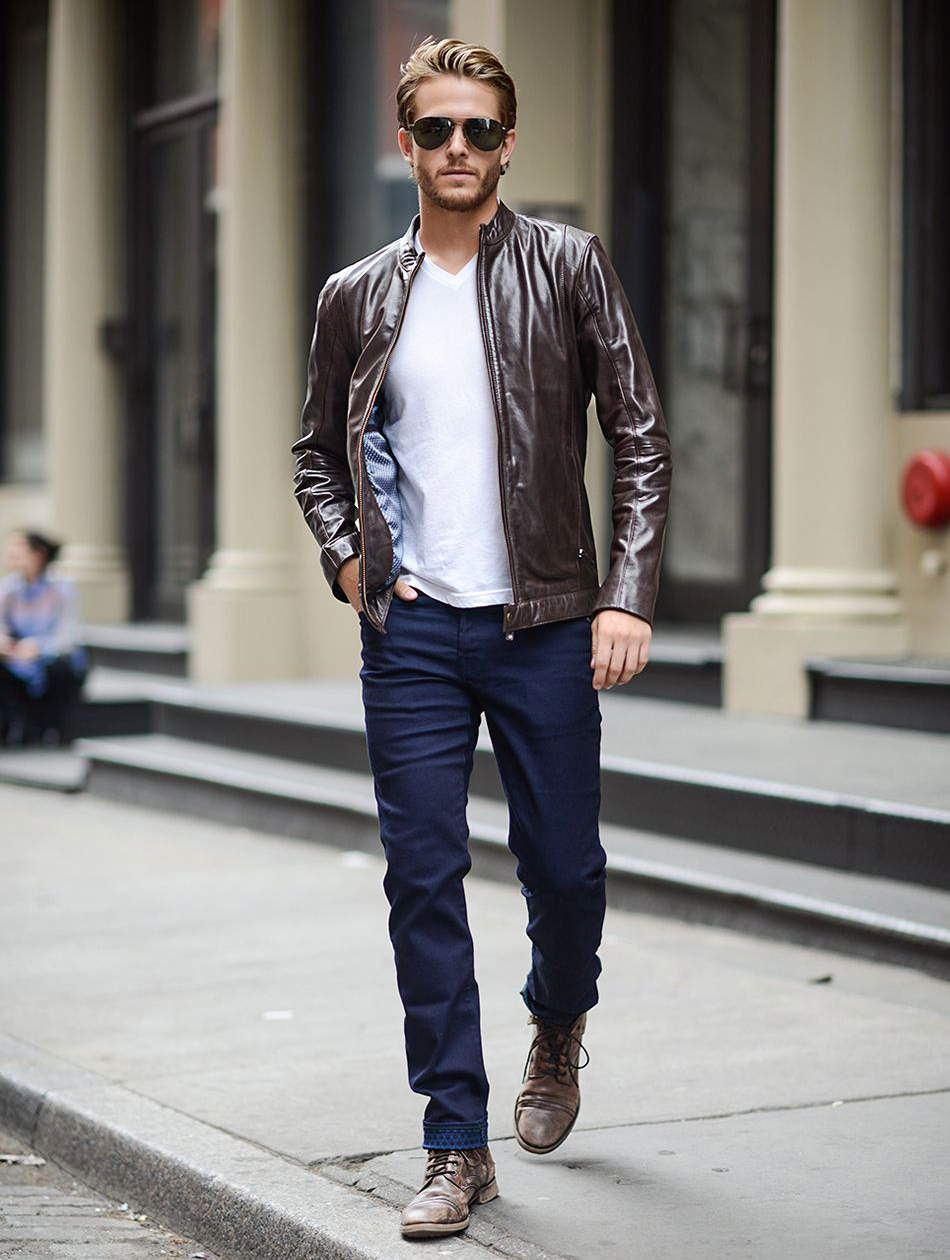 Black looks nice, but try a dark brown leather jacket; it will be more relaxed.
Or, if leather isn't your style, toss on a lightweight sweater. Again, don't choose a bold color; either neutral or pale looks best.
You could also experiment with wearing a blazer over the sweater or without it.
A pair of brown Chelsea boots are an excellent addition to this outfit.
Coffee Date Outfit Ideas
Heading out for coffee for a first date is one of the most low-key, low-pressure activities you can plan.
It's an excellent way to break the ice with your date and display your casual dressing style.
Of course, you still want to show that you've put effort into dressing while keeping the vibe relaxed at the same time.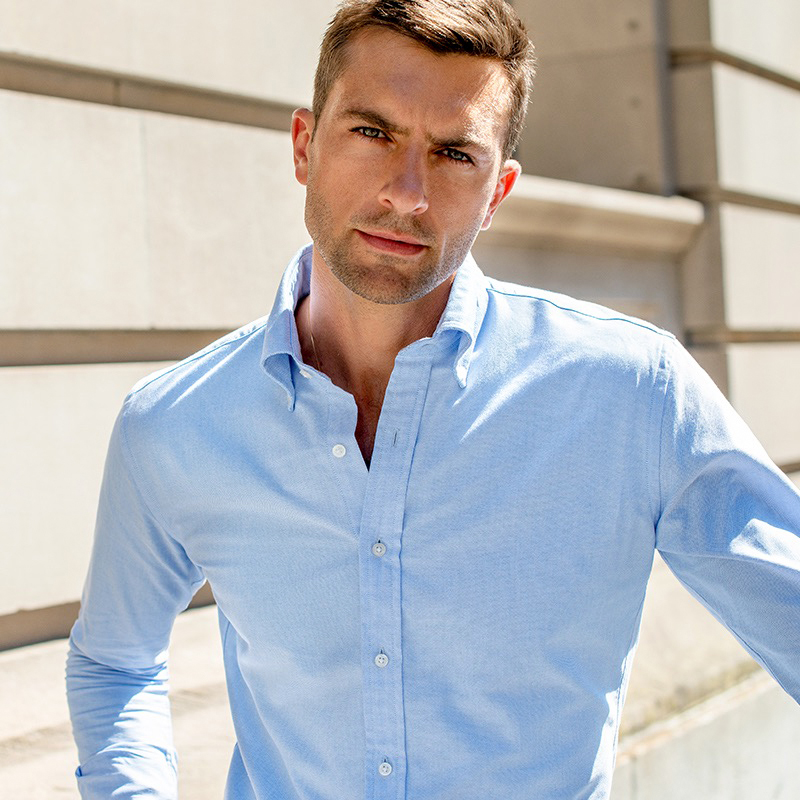 You can accomplish this with a button-down Oxford shirt; either a solid color or one with a subtle pattern is acceptable.
Leave your shirt untucked to avoid looking like you are on break from work. Next, choose a pair of well-fitted jeans, slacks, or chinos.
Any color that matches your button-down shirt is nice, but khaki goes with almost any shade and is always a clean look.
If you have a pair of light semi-formal shoes like Chukka or loafers, those would be ideal.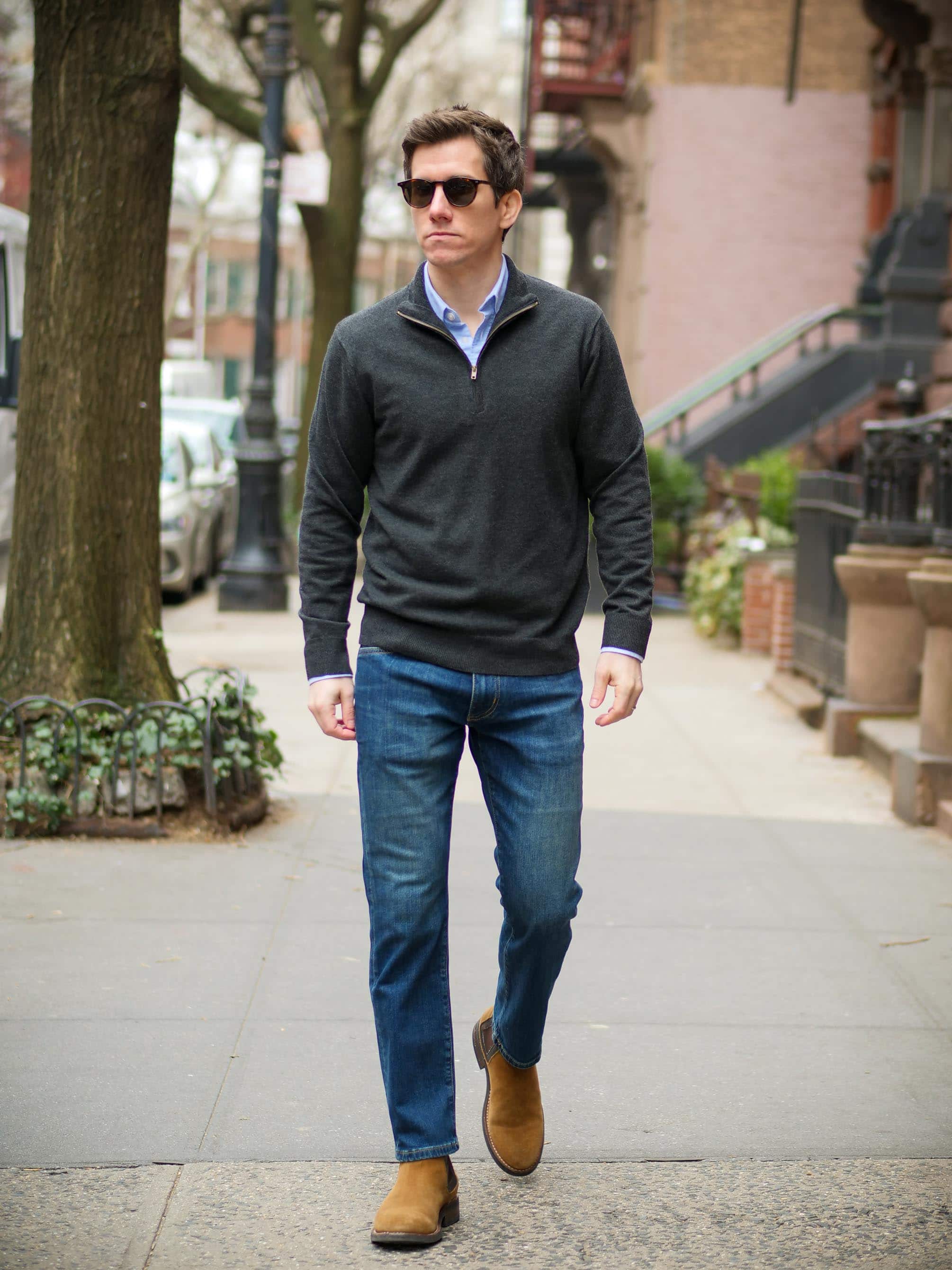 But, again, make sure that they are impeccably clean. You can clean them up a bit if there are some dirt spots.
Remember, the goal is to look very casual, but not so casual that you barely thought about impressing your date.
What NOT to Wear on a First Date
Sometimes, clean and wrinkle-free isn't enough to qualify a piece of clothing for your first date. Several items should always be off the table when putting your outfit together.
Graphic tees are one such item. But, unfortunately, even your most awesome band t-shirts aren't the right vibe for a first date.
They'll seem immature, and it may be hard for her to take you seriously, even if she loves the band.
Hoodies are another piece of clothing that doesn't make the cut. Yes, they are awesome and comfy; that's the whole problem. They are too relaxed even for a casual date.
A hoodie shows zero effort in your appearance. You want her to think you cared enough to put some thought into wearing something special.
Ties are also on the list of "first date clothing to avoid," but that's because they fall on the opposite end of the spectrum from hoodies and graphic tees.
So skip the tie, even if you plan a more formal evening.
Finally, don't ever wear clothes with holes, even fashionable jeans. Holey clothes usually just look worn out, which may offend your date.
Artfully torn clothing can look very cool at times, but not on a first date. It just says that you don't care.
Be Confident in Your Outfit
The most attractive part of any outfit is your confidence. It may sound cheesy, but it's 100% true.
No matter how amazing your clothing is, you won't pull it off without the right attitude.
Confidence exudes sexiness; that's a fact.
Believe me. People are attracted to somebody confident and relaxed. It sets you apart from other men.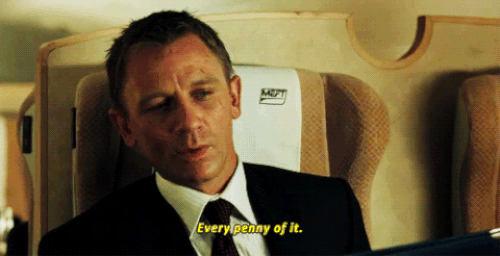 If you aren't feeling self-assured, it comes across in your body language, and your discomfort is very easy to read.
If you are uncomfortable in your own skin, no clothing will cover that. And it ends up making everyone around you uncomfortable, too.
On the other extreme, too much confidence is a major turn-off. That comes across as cocky, which is a highly unattractive quality.
So, it's okay if you need to fake a little confidence to get through your first few moments of the date, but don't overdo it.
If you are feeling nervous about your date, that's natural.
But remember: she said yes to going out with you! That's an excellent first step.
First Date Outfit Ideas FAQs
You have your first date lined up and are looking forward to it! You've chosen the venue and settled on the day and time.
So, ready to go? Not so fast! Make sure you are dressed to kill. Or rather, dressed to get a second date.
What's the best outfit for a first date?
All outfit ideas and advice above are helpful, but the best outfit to wear on a first date is anything that makes you feel confident. So if you have one article of clothing that always makes you feel attractive, by all means, that's what you need to wear!
Can I wear jeans on the first date?
Yes, you can wear jeans on the first date if it's casual. Just remember to wash them beforehand and ensure they don't have any holes. Of course, the better they fit you, the better you will look, so avoid your baggy jeans that are comfortable for lounging around in.
Who pays the bill on a first date?
The modern accepted rule is that whoever initiated the date should foot the bill. So if you invited her out, be prepared to pick up the check. Likewise, she will probably wish to pay if she asks you out.
Author: Alexander Stoicoff
Hi, I'm Alex, and I've studied and specialized in styling in Rome. Through my writing, I want to help men dress well and learn the purpose and significance of suits and other formal attire. My final goal is to make men more confident in their wardrobe choice and life in general.