They are so popular that the chances are that you probably already wear a gray suit. However, are you making the most out of this versatile color?
There are several shades of gray and multiple ways to wear each one.
With a few tweaks to your wardrobe, you might get way more mileage out of your gray suit than you ever realized.
Different Shades of Gray Suits
Gray is an incredibly flexible neutral color. That's in part thanks to the variety of shades of gray.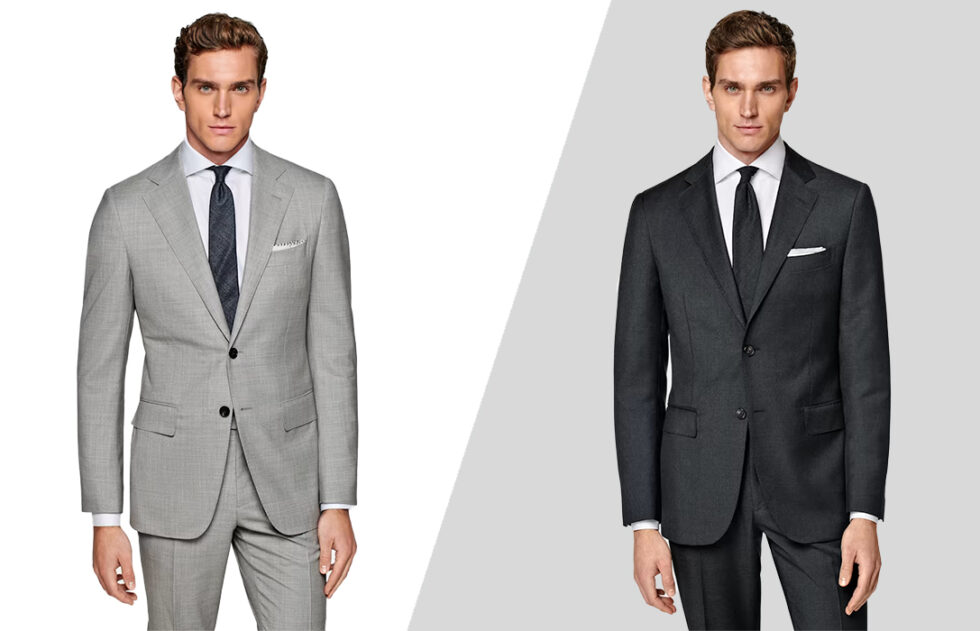 Each gray shade has its own appropriate use and setting. As a result, you can find the perfect shade for nearly any occasion.
Gray is similar to black but with much less intensity, making it an incredibly popular suit color choice. While navy is another prevalent suit color, gray is much easier to match.
Therefore, gray wins the award for the best suit versatility.
Light Gray Suit
A light gray suit is one hard-working suit. It does the heavy lifting of casual to semi-formal and everything in between.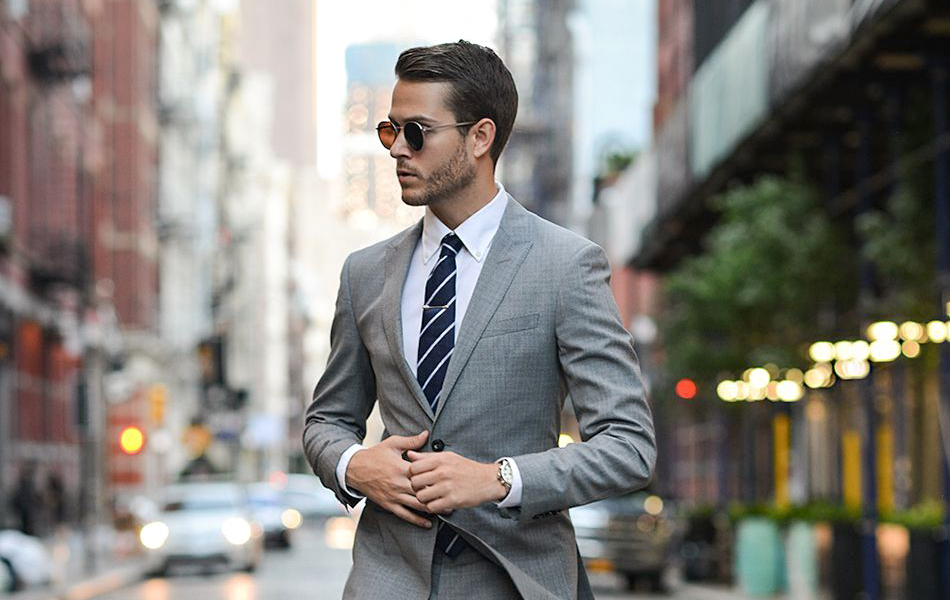 Light gray's best use is for more casual settings; business casual and smart-casual. However, with the proper shoes, shirt, and tie, it can pass for semi-formal.
Your light gray suit is an excellent choice for daytime weddings, weekends around the town, and any outdoor social get-together. Just be watch out for dirt! Light gray is quick to show stains.
Light gray is appropriate for all seasons, but the material of your gray suit may not be.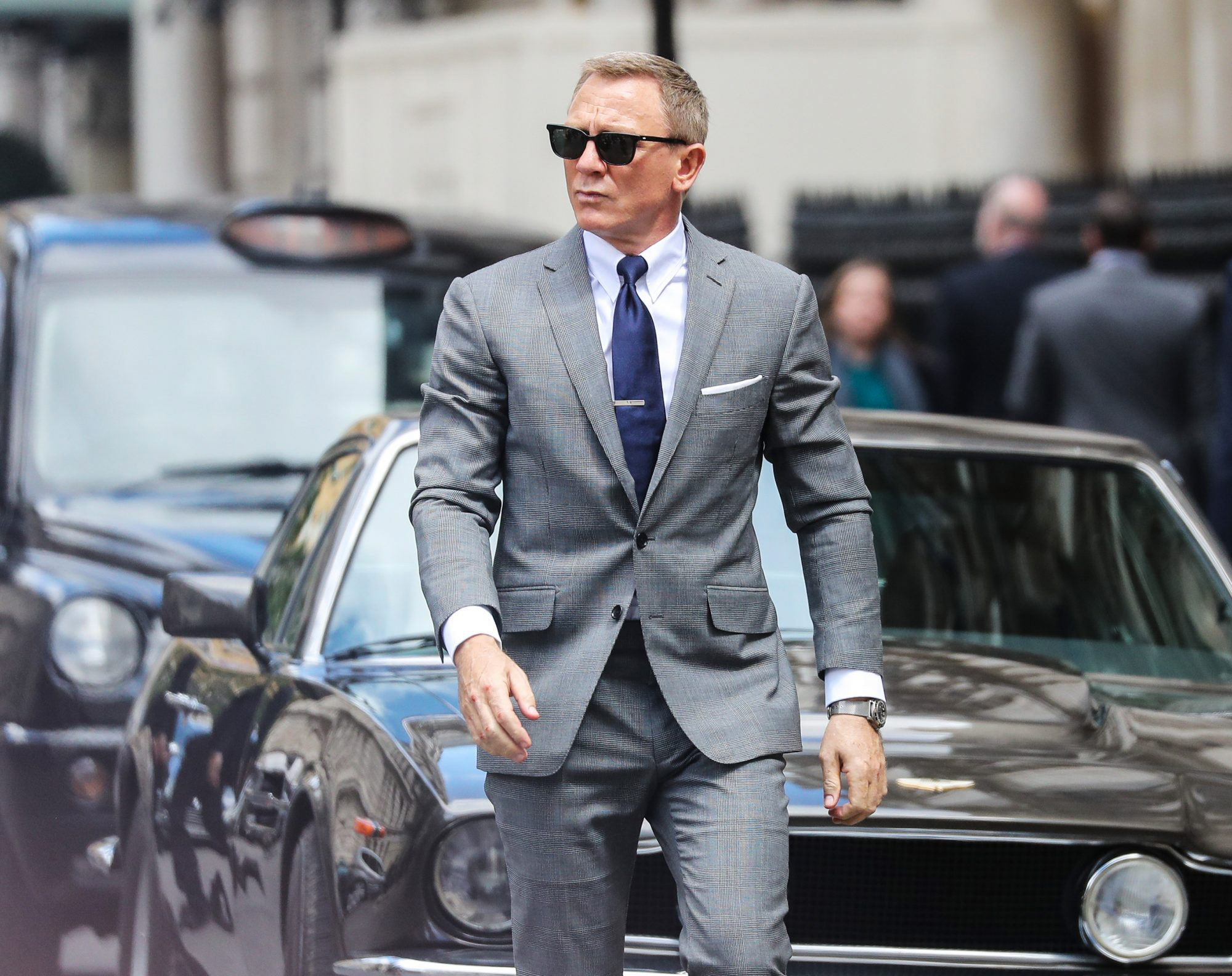 So consider buying two light gray suits, one lightweight for summer and another heavier fabric for the rest of the year.
Medium Gray Suit
If you thought you got a lot of mileage out of your light gray suit, wait until you see how versatile a medium gray suit is.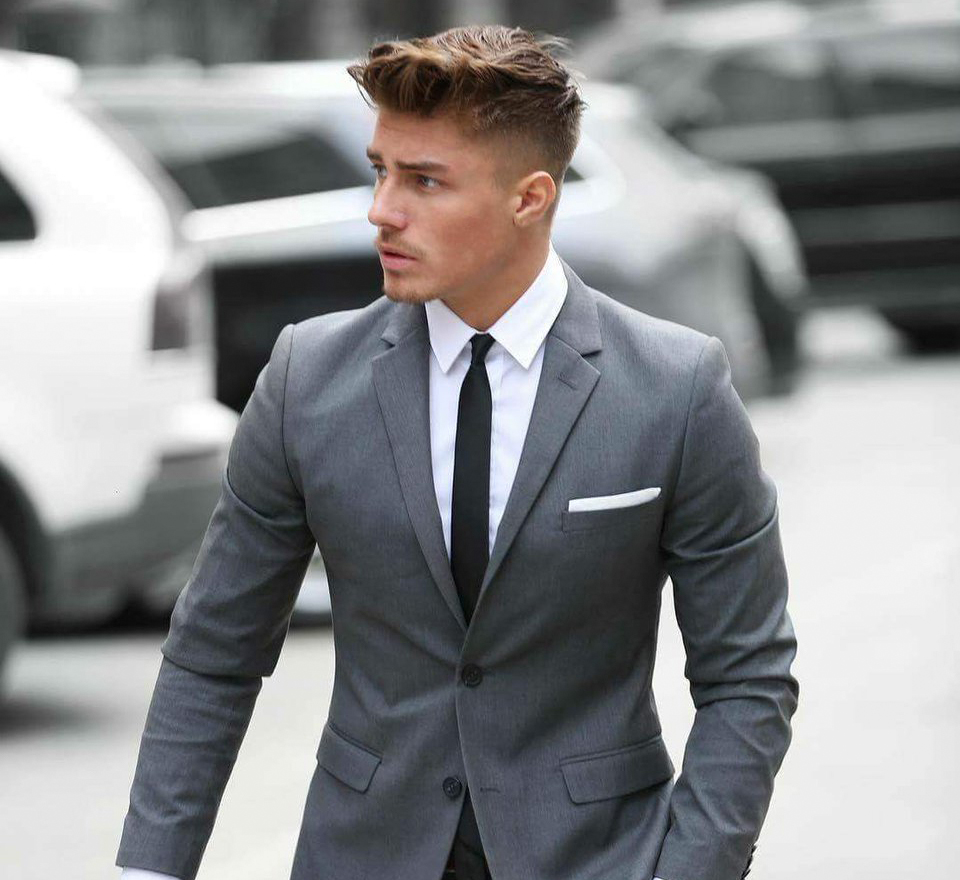 Shop the Look
You can dress it down to wear for more casual settings. However, it's close enough to dark gray that it can pass for formal settings.
Medium gray is an ideal alternative to dark gray if you have fair coloring. It will flatter you best and still look very dark on you.
Try out a medium gray suit for your next wedding or cocktail party. It will also look professional at the office.
Charcoal Gray Suit
This suit is the darkest shade of gray. Charcoal is the formal shade of gray and can't be dressed down for casual wear.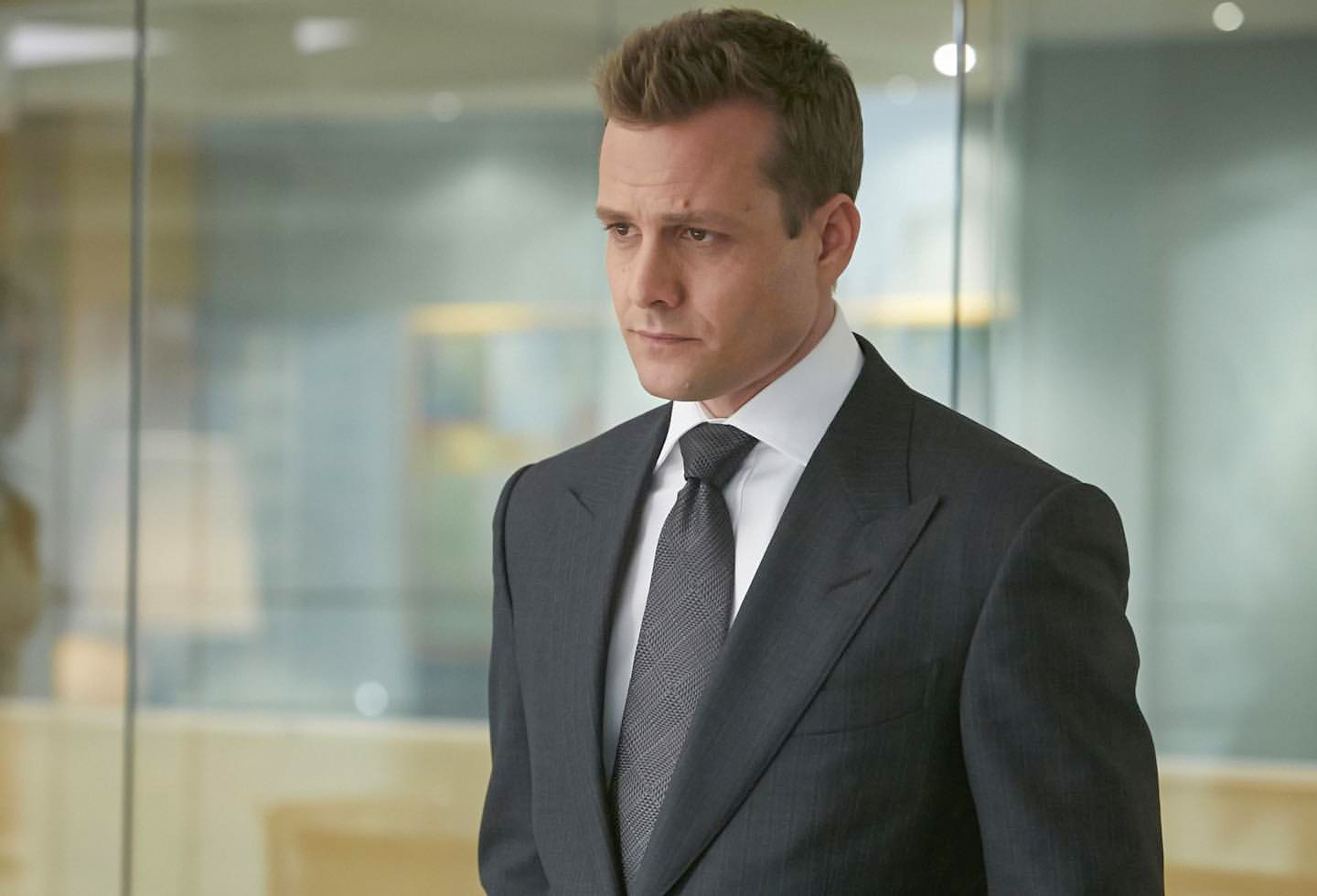 It's also one of the most professional suits you can wear.
Charcoal gray suits are very close to black but less somber. Charcoal retains the elegance and formality of black.
It is the perfect suit to wear if you work in a conservative office all day and are heading out socially at night; it makes the transition flawlessly.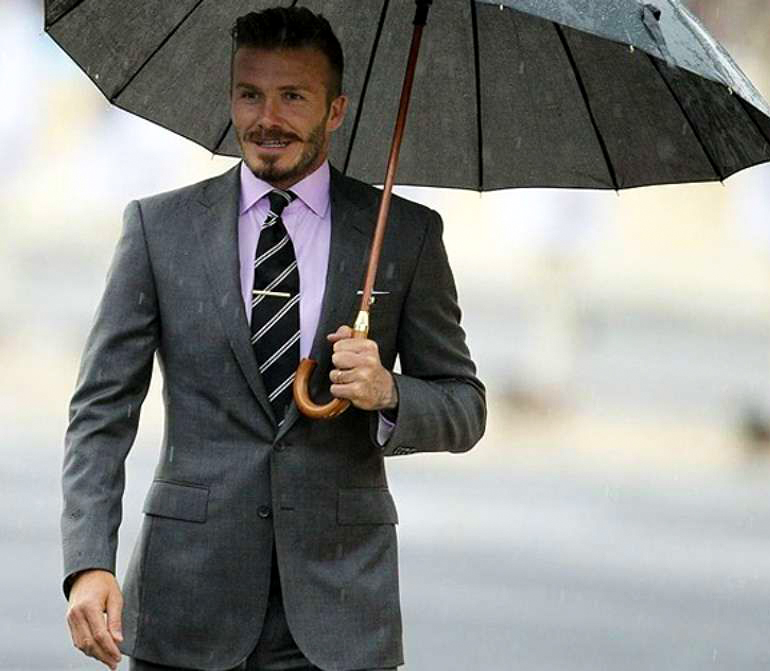 Outside your important business meetings, wear your charcoal gray suit to evening weddings, semi-formal social events, and cocktail parties.
How to Wear Gray Suit with a Shirt
The dress shirt you choose to wear with your gray suit has the number one effect on the tone and style you convey.
It sends the message about the look you are going for.
So whether you choose a light-colored dress shirt or a dark one, a solid dress shirt or a printed one, you can achieve an array of fashions with the same exact suit.
From formal to casual, this single garment is the most significant determining factor in the success of your gray suit.
White Dress Shirt
White dress shirts are always the primary go-to for any suit, and with good reason. It is the crispest and most conservative choice for a dress shirt, a simple yet conventional go-to.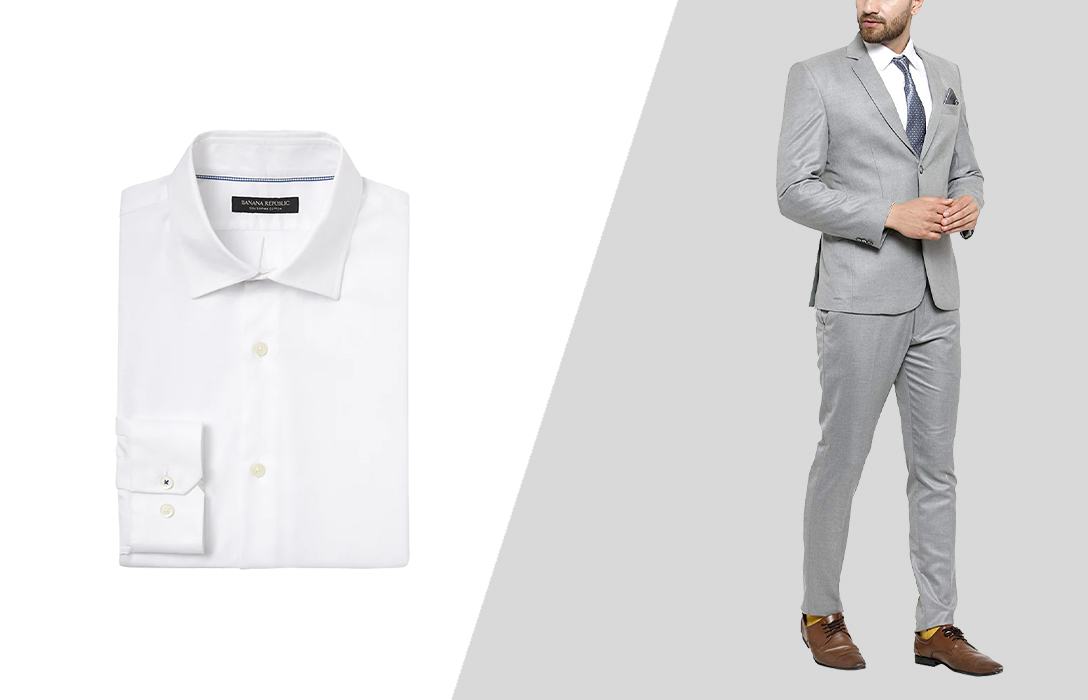 You can wear nearly any color tie with a white dress shirt and a gray suit.
However, pair this ensemble with a black tie for the most formal style, especially if you're wearing a charcoal suit.
Once you add a pair of black Oxfords or derby shoes, you show that you want to follow tradition.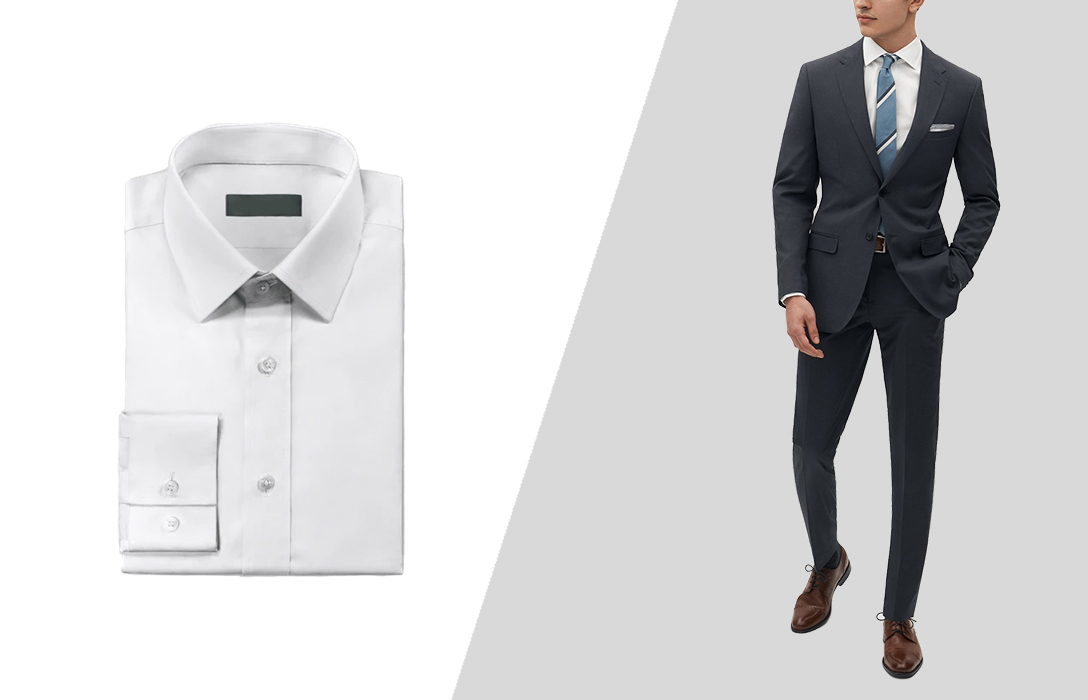 You can try out different color ties if you're in a position to stray off the familiar path.
For example, a deep purple tie is very stunning, and red is another shade that will look powerful.
Blue Dress Shirt
If white is the most popular color for dress shirts, blue is the second runner-up.
Blue dress shirts are appropriate for most work situations and all social occasions except for the most formal.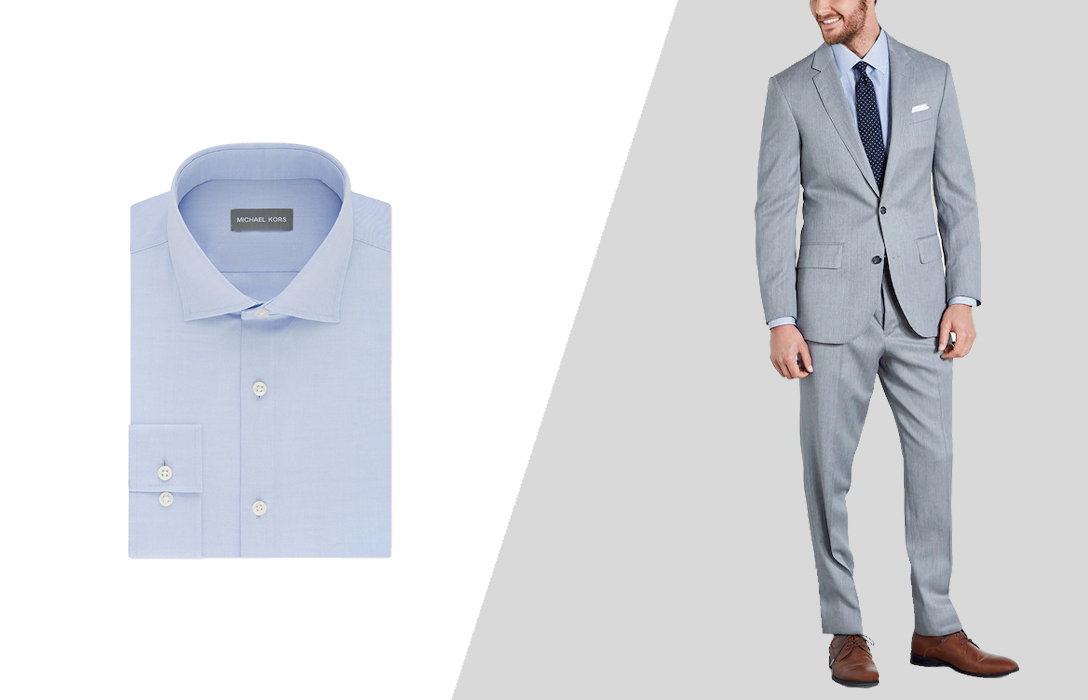 That's because blue stands out from a field of white dress shirts without being too flashy.
Light blue dress shirts are the most conservative way to incorporate this look into your wardrobe. It's a traditional approach and works well with all shades of gray suits.
Of course, you can go a notch or two darker blue with medium gray or charcoal suits, but the darker hues of blue make your suit less dressy.
Opt for a subdued tie color like navy or charcoal if you want to stay firmly within the business professional range.
Dark blue and red/burgundy tones make strong statements and look powerful.
If you are wearing a light gray suit, you can lighten things up with a pastel-colored tie.
Pink Dress Shirt
Here is another dress shirt that's a subtle way of stepping outside the box without being too wild.
Pink is a fantastic color to contrast with gray, so it seems only natural to pair your gray suit with a pink dress shirt.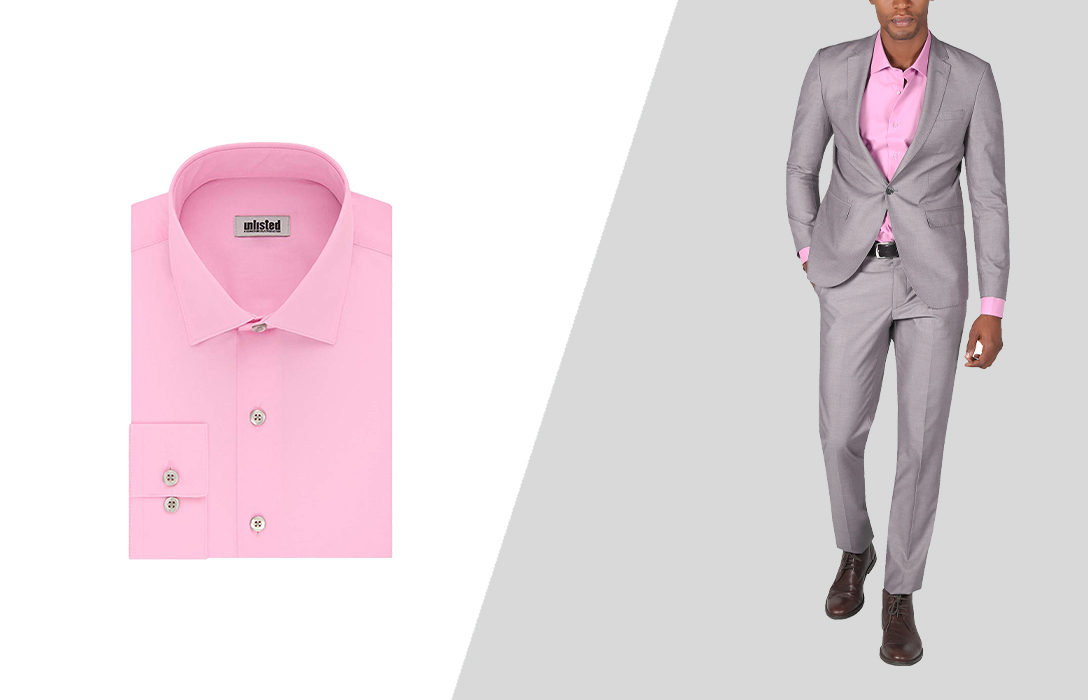 A pale pink dress shirt is highly effective in adding a touch of color to this neutral suit.
Pink may have flamboyant associations, but it looks quite sophisticated when you keep the color light.
You have many options for tie colors with pink. You can plant yourself firmly in neutral territory with a dark, neutral tie; try navy or charcoal.
Purple is exceptionally visually interesting, as are burgundy and dark pink.
Black Dress Shirt
You can turn your grey suit into a completely different look with a black dress shirt. Of course, it's unsuitable for a professional setting, but it's awfully sophisticated and sleek.
Oddly, it can be very formal looking. A black dress shirt is a total confidence move. It looks best with a charcoal suit.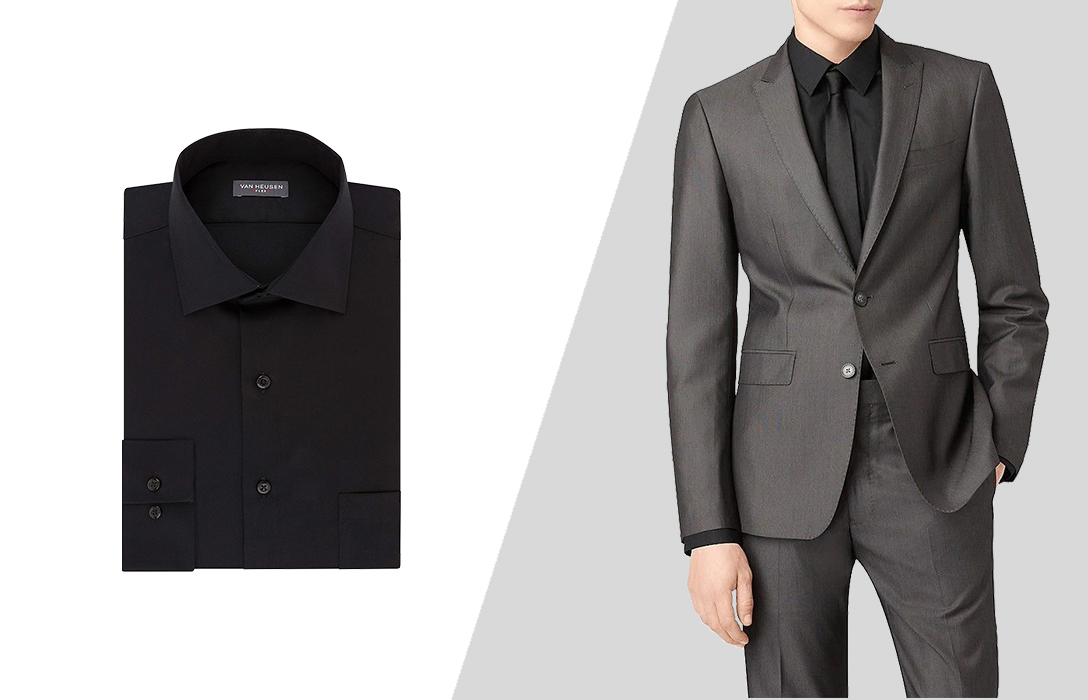 Leave off the tie for a laid back suave look. It looks assertive and self-assured.
However, consider adding a pocket square for s small dash of flair. If you do choose to add a tie, it must be black.
Black shoes are required when you wear this outfit. They are formal and sophisticated, like the rest of the outfit.
Striped/Patterned Shirts
Striped and patterned dress shirts are a more casual variation of the dress shirt.
If you want to incorporate this garment, it's best to pair it with a light gray suit since it's the least dressy of the grays.
Stripes are the most popular and formal pattern, though checks are also an acceptable option, although even more casual. The larger the print is, the less dressy it is.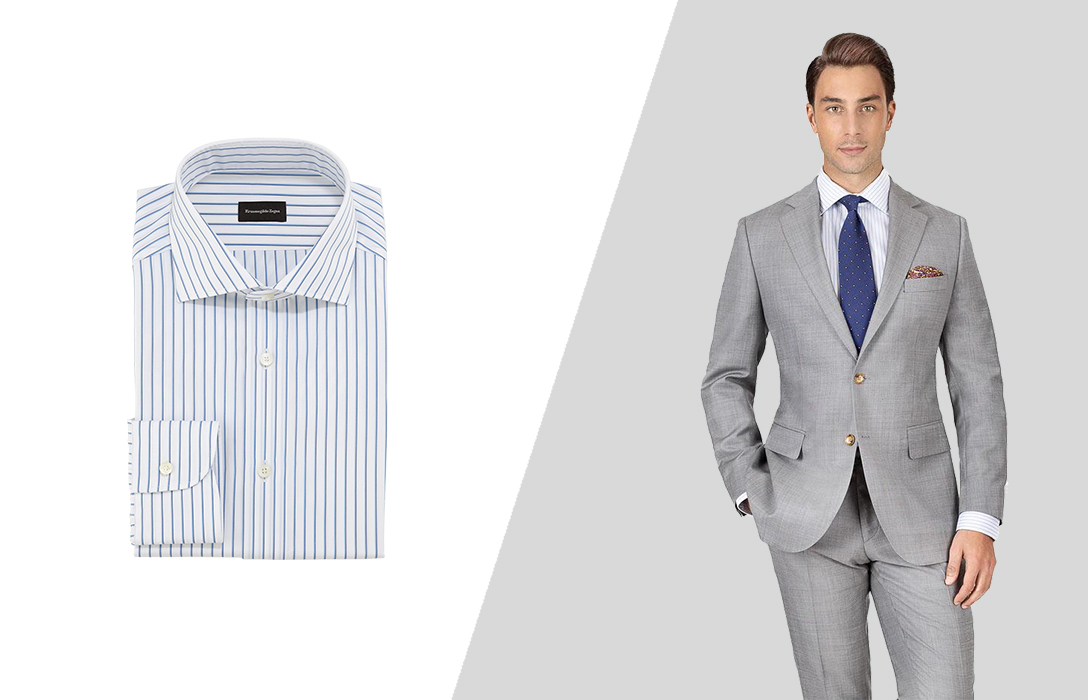 You can wear a patterned dress shirt with a patterned suit but tread carefully here.
The key point is to pay attention to the size of the prints; the dress shirt should have a smaller print than the suit.
Gray Suit & Polo Shirt /T-Shirt
A polo shirt or a t-shirt with your gray suit is super laidback and looks very cool when done correctly.
White or black t-shirts are best and should be worn only with a light gray suit. Of course, you should never add a tie to this outfit.
The shirt must be clean and fit you very well to ensure you look your best. Baggy shirts have no place in this style.
You can wear casual shoes, too. Sneakers will be the most relaxed, but loafers and monk straps will give you a slight smart-casual edge.
Stay away from formal black, and favor brown or white shoes, instead.
Other Options
You can try out a red shirt for a dramatic twist on your gray suit. However, bright red might be too strong, so look for a warm shade of maroon.
The most important aspect is to be sure that whichever shade you pick flatters you.
You can dress up any of your gray suits with this style. Stick to black Oxfords for your shoe choice.
A black turtleneck is another unusual yet fashionable style choice. It gives your suit a slightly exotic feel and looks seamless and natural.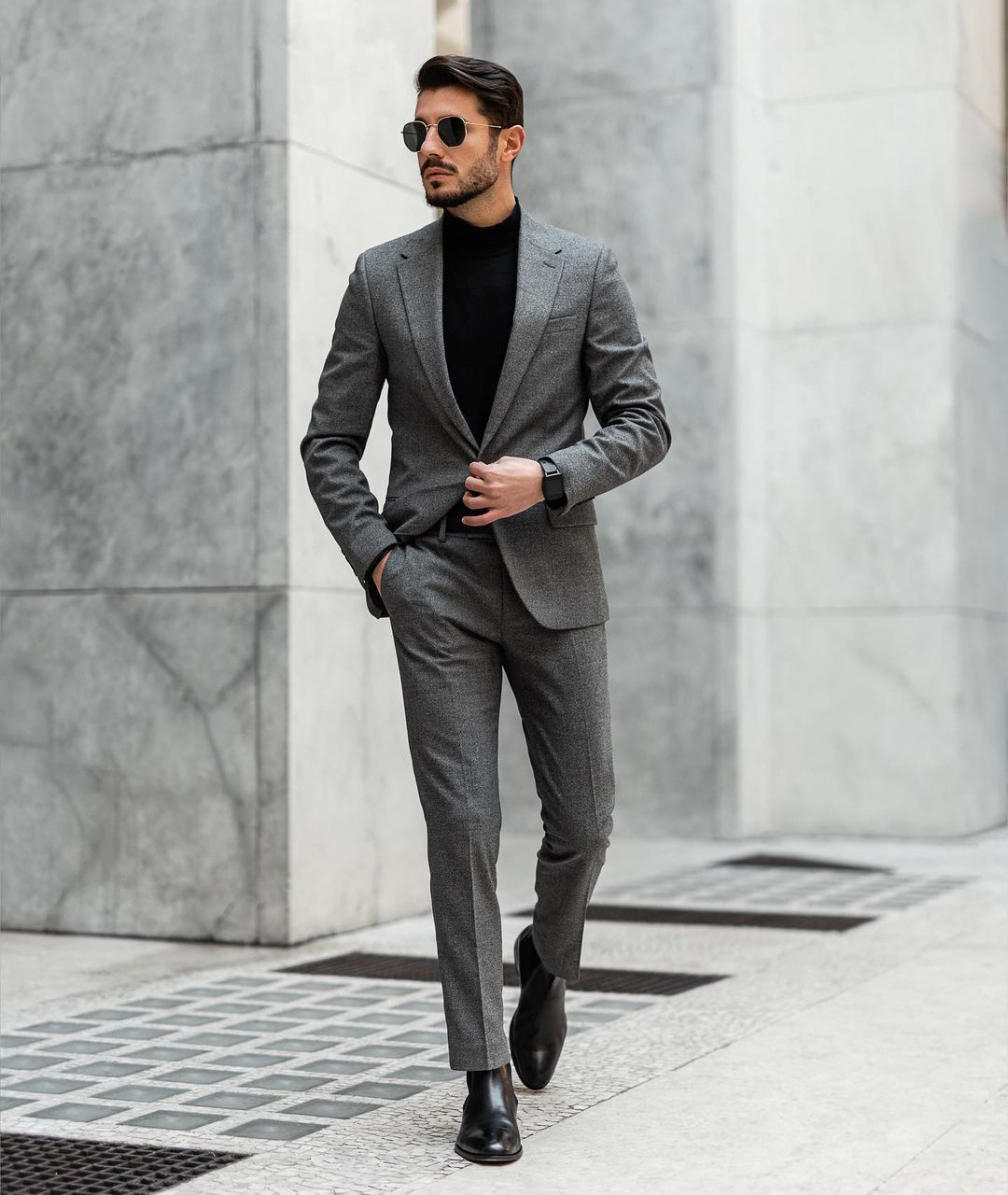 Try a paisley dress shirt if you're wearing a light gray suit for a casual setting. A bold shade looks funky and fun, while a pastel paisley shirt has a leisurely feel.
In addition, you can incorporate a tie that's part of the shirt's color scheme but in a darker hue.
How to Wear a Gray Suit at Weddings
Your gray wedding suit must be of the highest formality if you're the groom.
That means shawl or peak lapels, jetted pockets, a white dress shirt, and a stylish tie. Wearing a vest might also help to elevate the look.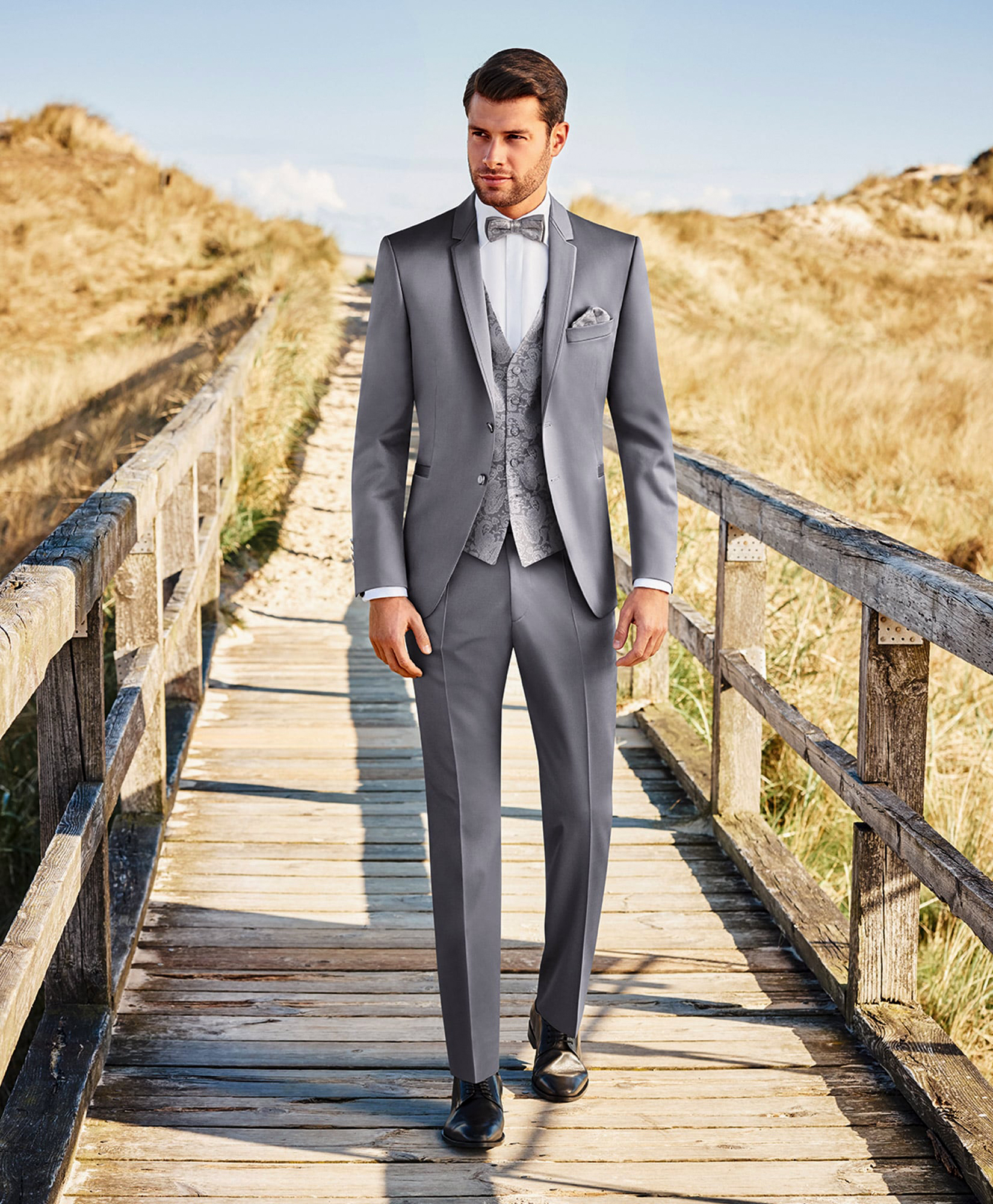 Otherwise, the wedding's circumstances should dictate the shade of your suit.
In fact, darker colors are appropriate for nighttime weddings, while lighter is fitting for a daytime wedding.
Because you are going for formality, stick to solid dress shirts. White would be the ideal choice for this event.
Your tie color should also be based on the time of day and the formality level of the wedding. A dark, somber tie is respectful for an evening wedding.
If the wedding is daytime or outside, pastel shades are very festive. You could also wear a floral print.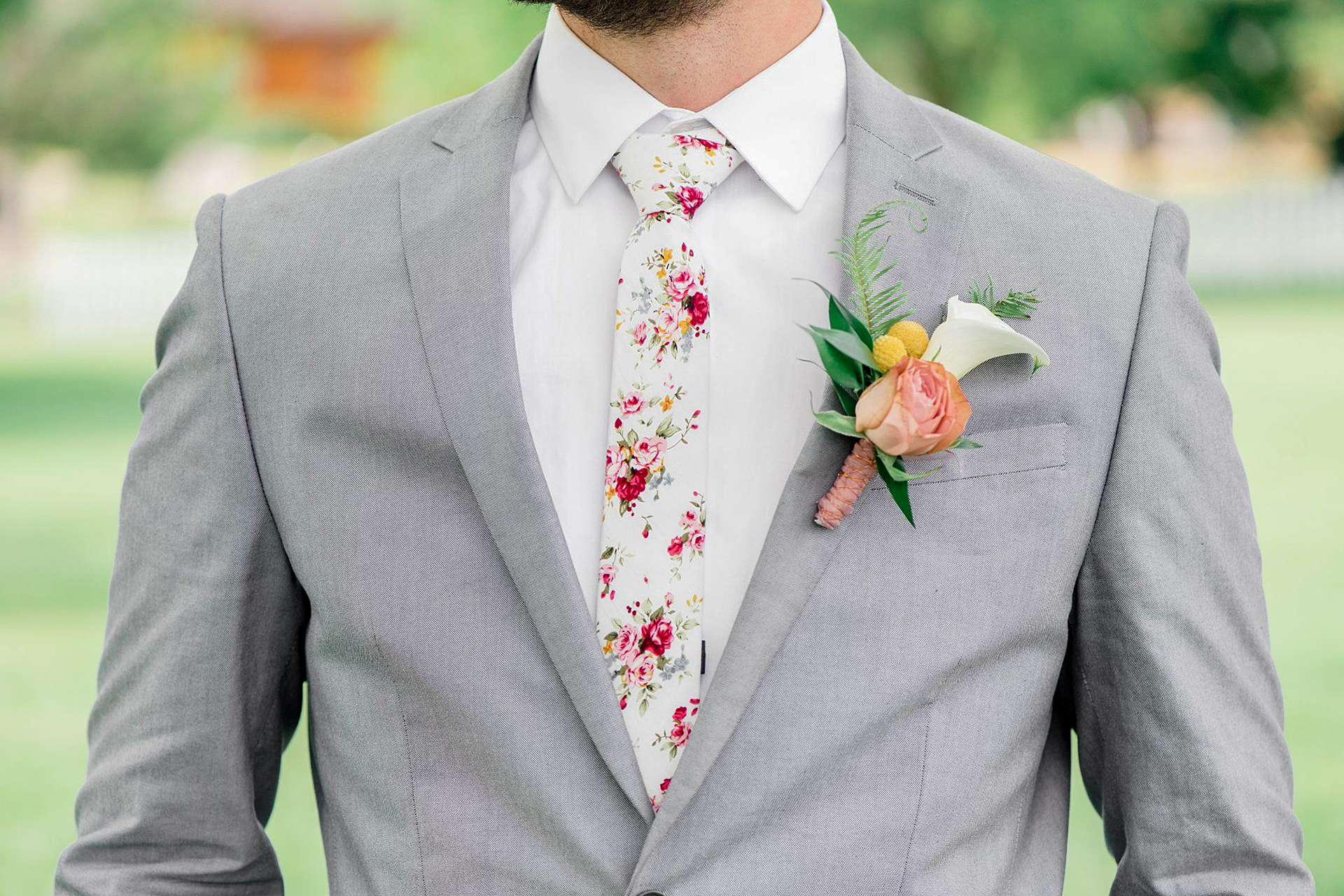 Leather dress shoes are the only appropriate shoe for weddings. Oxford and derby shoes are the two dressiest choices for men's shoes.
Don't forget your pocket square and dress watch to complete your debonair wedding outfit.
If you're wearing a charcoal suit, you might choose a dress shirt with French cuffs. In this case, don't forget the perfect cuff links.
Double-Breasted Gray Suits
A double-breasted gray suit radiates formal business vibes. It looks incredibly professional, and it's easy to match as well.
Wear it with a white or blue dress shirt, a solid tie (preferably black or navy), and formal dress shoes that match the shade of your gray suit.
How to Wear a Gray Suit in Casual Settings
The most casual style of gray suit is a light gray suit with a print. You can consider many kinds, like checked, houndstooth, or pinstripes.
Leave your tie at home and open your collar's top button or two when dressing down. Leave your suit jacket unbuttoned for comfort as well.
It's also an excellent way to show off the pattern of your shirt if it has one. Or, skip the dress shirt entirely and wear a solid color polo shirt or t-shirt.
Just like the tie, leave your dress shoes behind and step into a pair of casual brown loafers or white sneakers.
Separating the Gray Suit Jacket and Pants
Break up your suit into separates to create more clothing options.
For example, you can wear just suit pants. They look professionally sophisticated with a navy blue blazer and a white dress shirt.
To lower the formality, swap out the dress shirt for a t-shirt. Or drop the blazer and tie, sticking with just a dress shirt.
You could also layer this look with a navy, gray, or black sweater.
On the other hand, you could keep the suit jacket and wear navy, black, or khaki pants.
Stick with a button-up dress shirt, but perhaps experiment with print dress shirts.
Shoes Color & Styles to Wear with Gray Suits
Your style and setting call for specific types of shoes and materials. Some shoe styles are flexible enough to be worn across the spectrum of formality.
For example, leather Oxfords and derby shoes are traditionally the most formal style of men's shoes but can be worn with some less dressy outfits.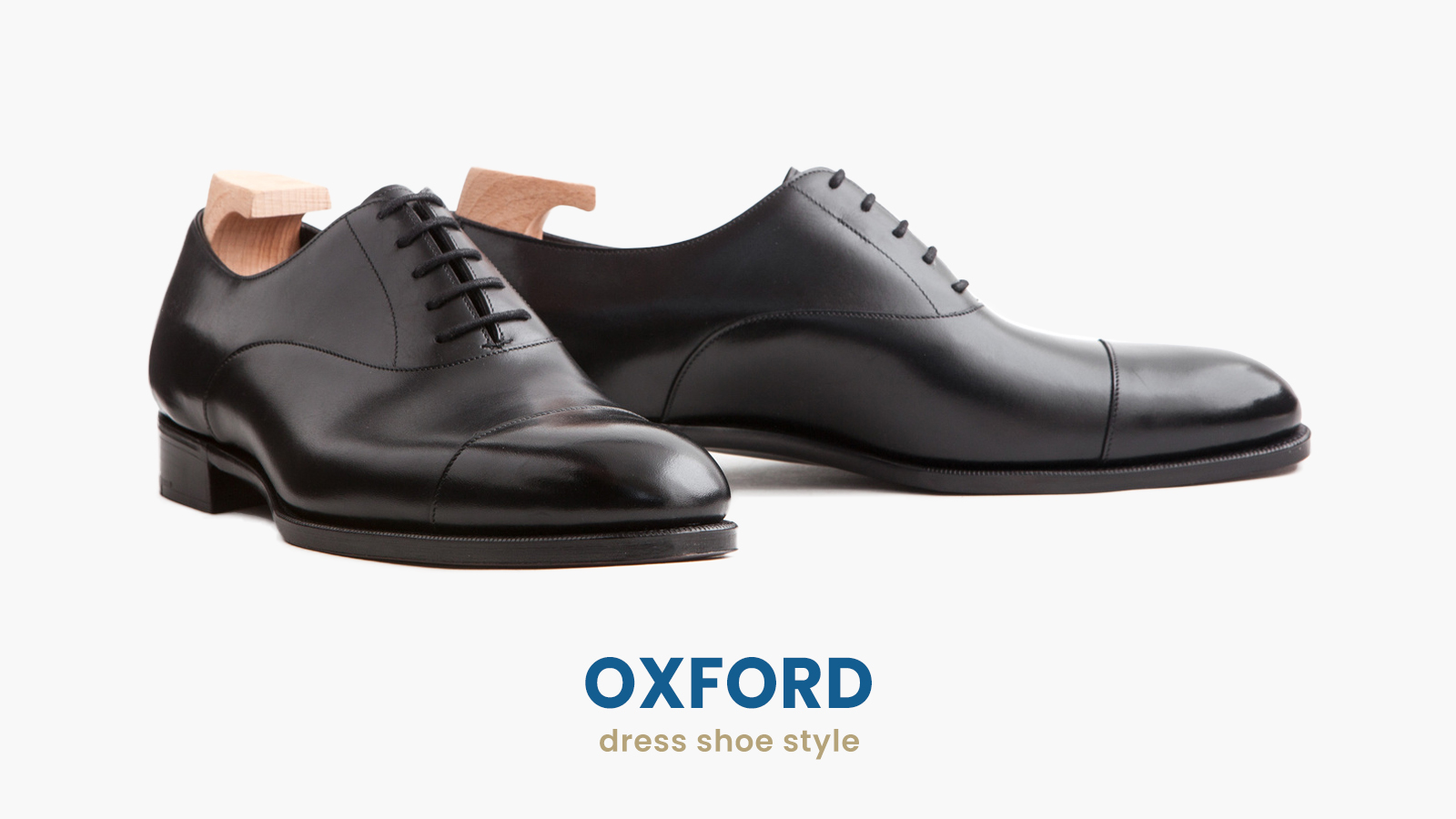 Business casual or smart-casual outfits are less restrictive. Oxford or derby are still appropriate choices, but you can also consider brogues or monk straps.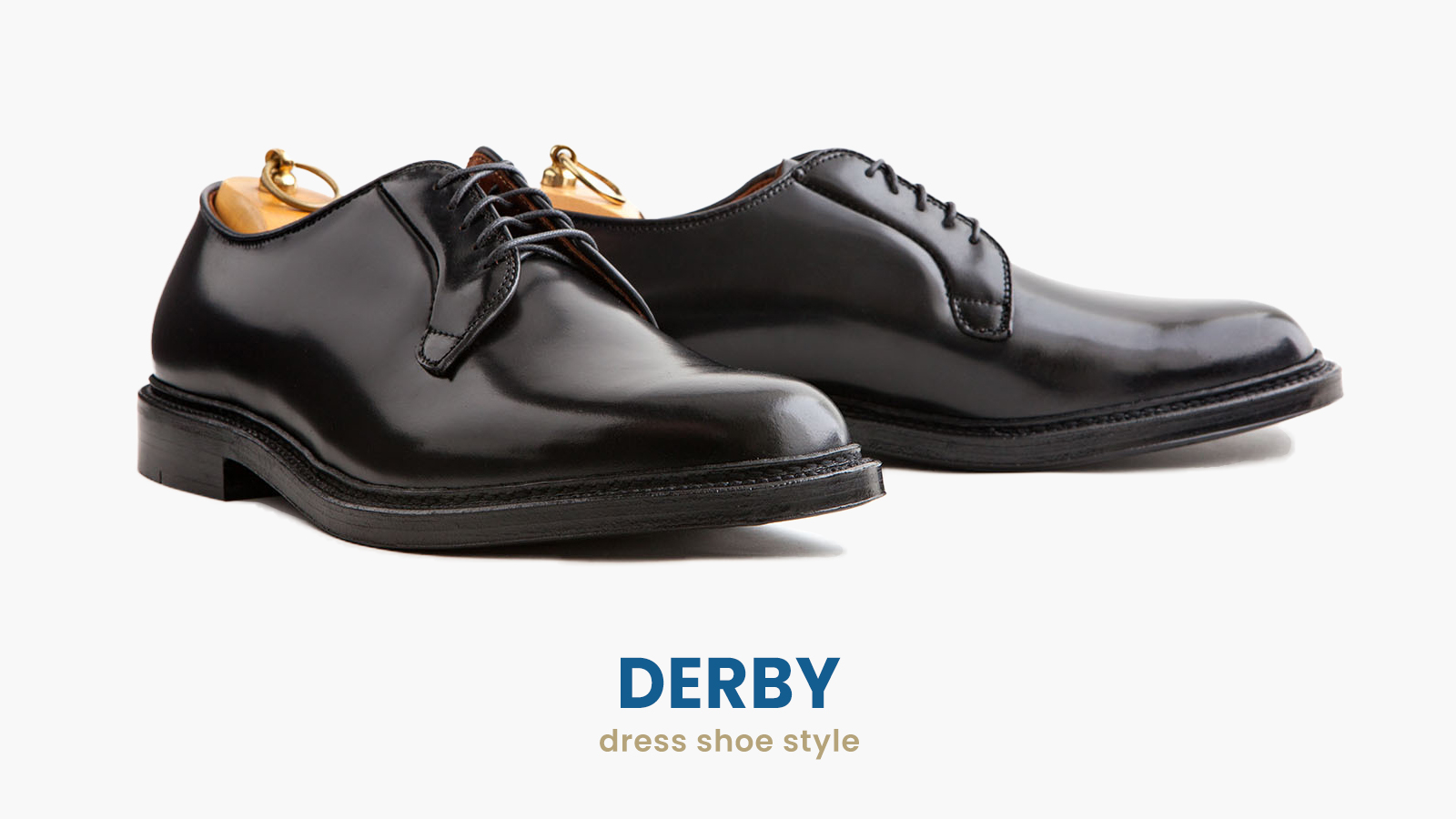 You can wear any of the above shoes and loafers or sneakers for all casual styles. In some instances, Chelsea or chukka boots are great choices.
Black Dress Shoes
Black shoes work for all gray suits, so you can't go wrong with black dress shoes. They are practically required for formal and semi-formal occasions.
They should be Oxford or derby styles, but certain settings are fine for brogue or monk straps.
You can also wear black leather dress shoes with more casual styles to elevate your look. Remember to wear dark dress socks with these shoes.
Brown Dress Shoes
Brown shoes can work well with grey suits, providing a sophisticated contrast.
You can easily pair brown dress shoes with a charcoal gray suit, particularly if the shoes are a dark shade of brown.
That's because dark brown is very close to black, which is the natural pairing choice for charcoal suits.
Light brown dress shoes might appear less harmonious with dark grey suits, potentially looking washed out.
On the other hand, light gray suit shades are perfectly matchable with light brown shoes. This combination can add warmth and liveliness to the neutrality of the suit, making it appear more vibrant.
Brown brogues and monk straps are very trendy. They look very contemporary and more modern than the go-to formal shoes.
Burgundy Shoes
Burgundy shoes look unusual; the color feels very warm next to the coolness of a gray suit.
In fact, burgundy is a significant change of pace from the standard shoe color. Making this choice shows that you pay attention to detail.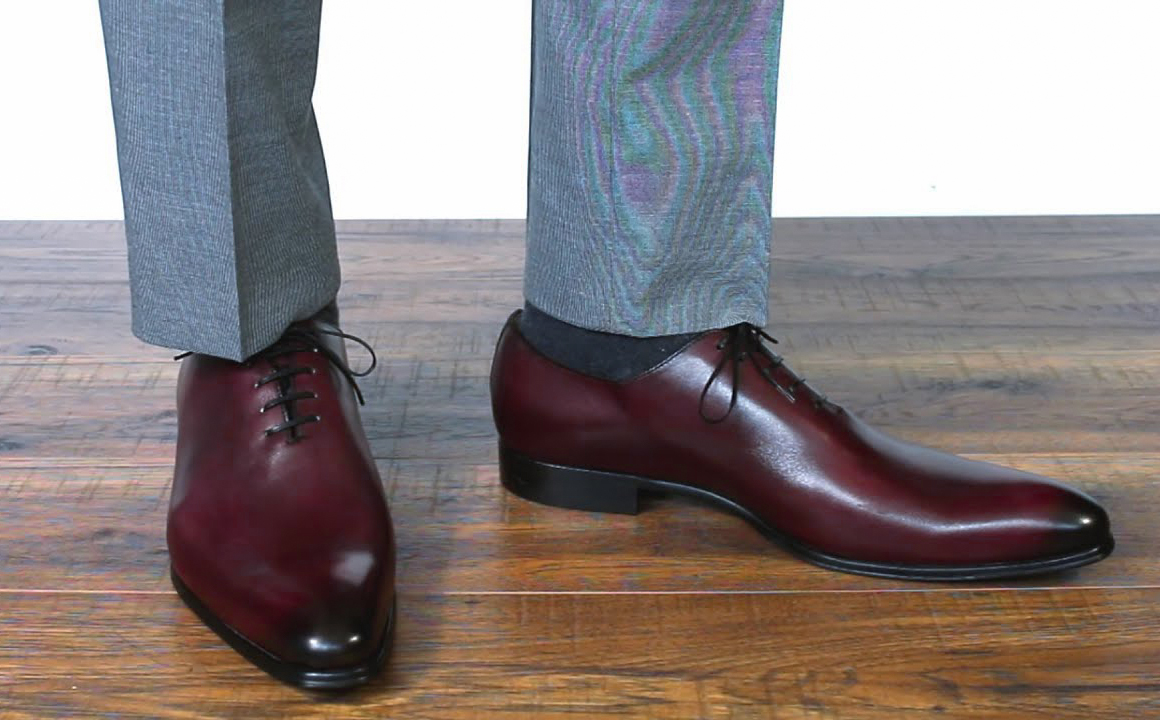 Burgundy shoes can go well with any shade of gray because they stand out so well against the neutral tone.
Try a jewel-colored tie to play up the shoes; it will tie your whole outfit together.
White Shoes
Right off the bat, get Pee-Wee Herman out of your head.
Yes, he humorously wore a light gray suit with white shoes, but I'll help you do it with style. First tip: avoid the red bow tie.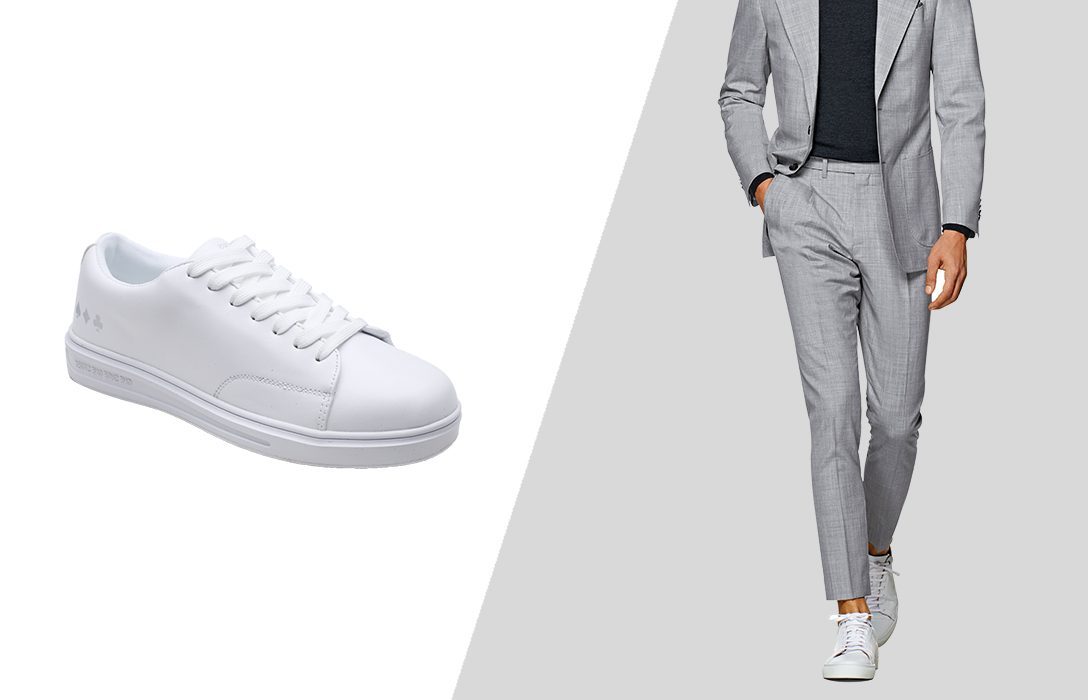 White shoes will make your light gray suit entirely casual. White loafers are the epitome of leisure, but a regular old white sneaker can bring a polished look to your suit when done correctly.
Of course, they must be perfectly spotless and free from scuffs. This outfit would definitely look best with a white t-shirt.
Other Accessories You Can Wear with a Gray Suit
The surest way to add the polishing touches to your look is through accessories.
When done successfully, accessories will tie your entire ensemble together, making your look seamless and natural.
Focus on a few essential accessories, but don't add too many. Less is more, and you don't want to appear to be trying too hard to make a good impression when you wear a suit.
The Belt Matches the Shoe's Color
One of the first rules of fashion is that all leather must match. So, if you are wearing black leather shoes, the suit belt must also be black leather.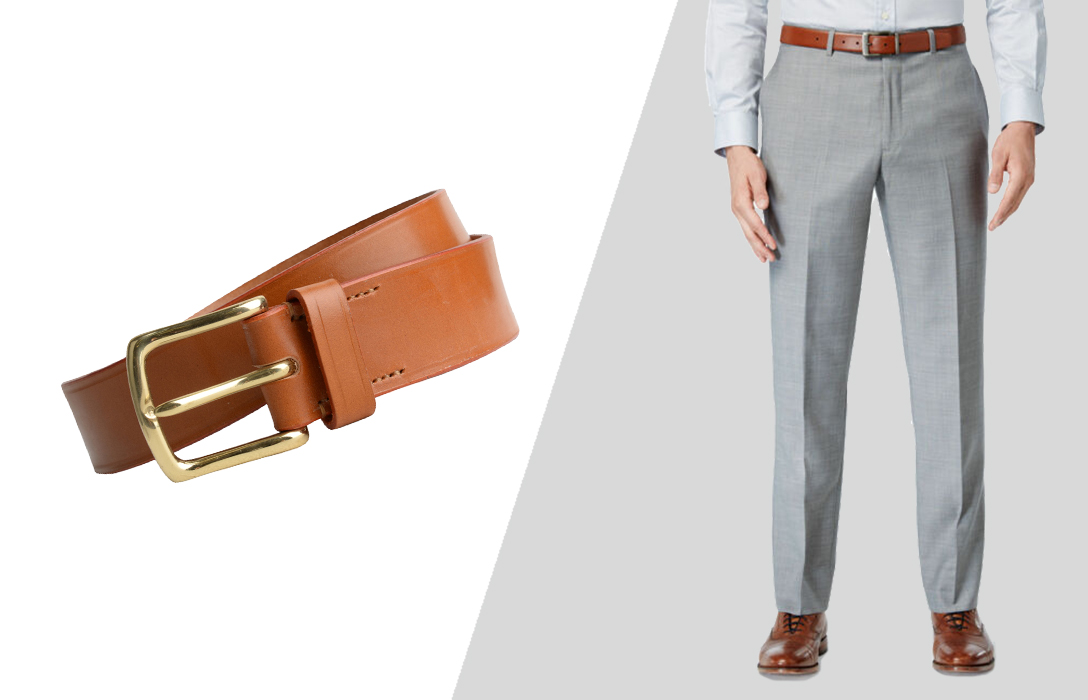 It would be incredibly noticeable right away if you were to add a brown belt instead. That would be a distraction from your entire outfit and could ruin your entire effect.
Same Color Leather Watch or Metal Watch
A wristwatch may feel like an antiquated accessory in this modern age, but they are one of the most sophisticated touches you can add to your suit.
If you are wearing a formal charcoal suit, you should wear a watch with a leather strap instead of a metal one.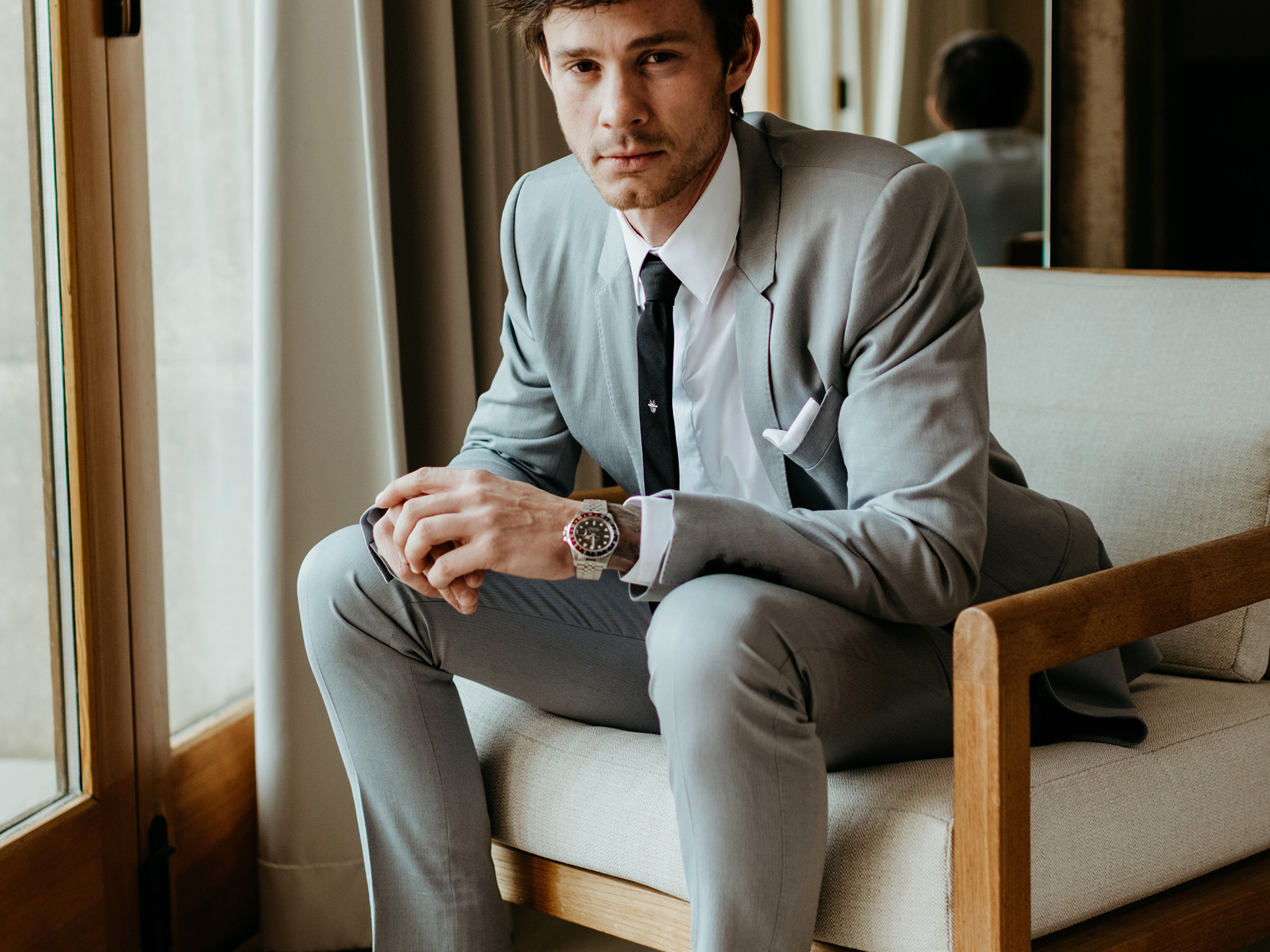 It's dressier and matches the overall feel of your outfit. Since your shoes will likely be black, then the strap of your watch must also be black leather.
If you're wearing a watch with a less formal suit, you can opt for a metal bracelet watch.
If, however, you are wearing a leather strap, remember to make sure it's the same color as your shoes.
Contrasting Tie & Pocket Square
A tie and a pocket square are an incredibly debonair touch to any suit. Never buy a tie/pocket square matching set, however.
You need to create some contrast between your tie and pocket square. A matching set looks very juvenile.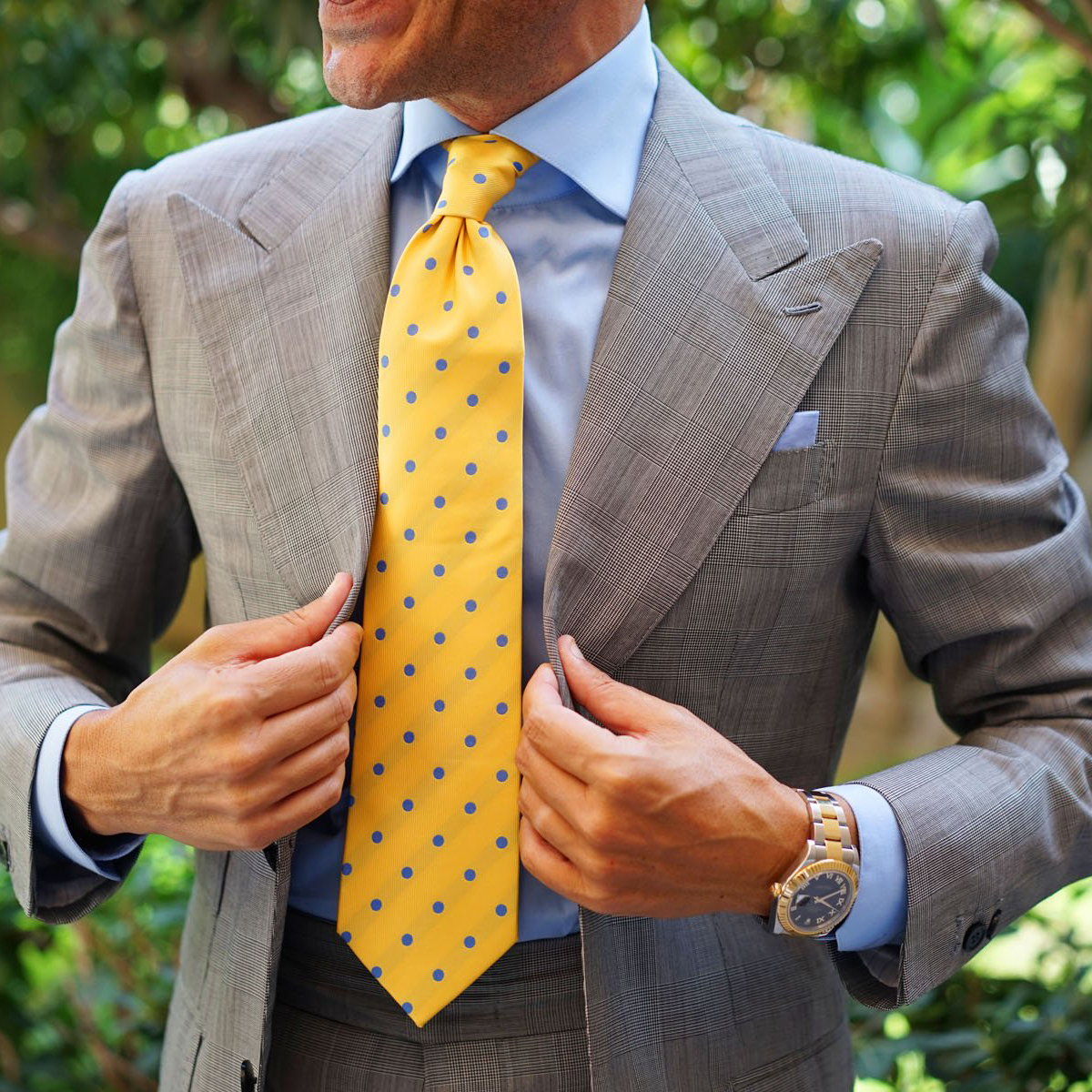 When you purchase them separately, you have room to mix and match.
Contrasting colors add some dimension to your outfit. A printed pocket square is an excellent way to coordinate your colors and add more interest at the same time.
Author: Alexander Stoicoff
Hi, I'm Alex, and I've studied and specialized in styling in Rome. Through my writing, I want to help men dress well and learn the purpose and significance of suits and other formal attire. My final goal is to make men more confident in their wardrobe choice and life in general.