Monk strap shoes have been around forever, so it may be surprising that they are considered very fashionable today.
Yet here we are, admiring all these bold men wearing this original shoe style with so much personality.
So if you're intimidated by monk straps, now's the time to branch out and try something new on your feet!
What are Monk Strap Shoes
Monk straps are unique, iconic shoes. These originals aren't like any other shoe style and work hard to help you stand out.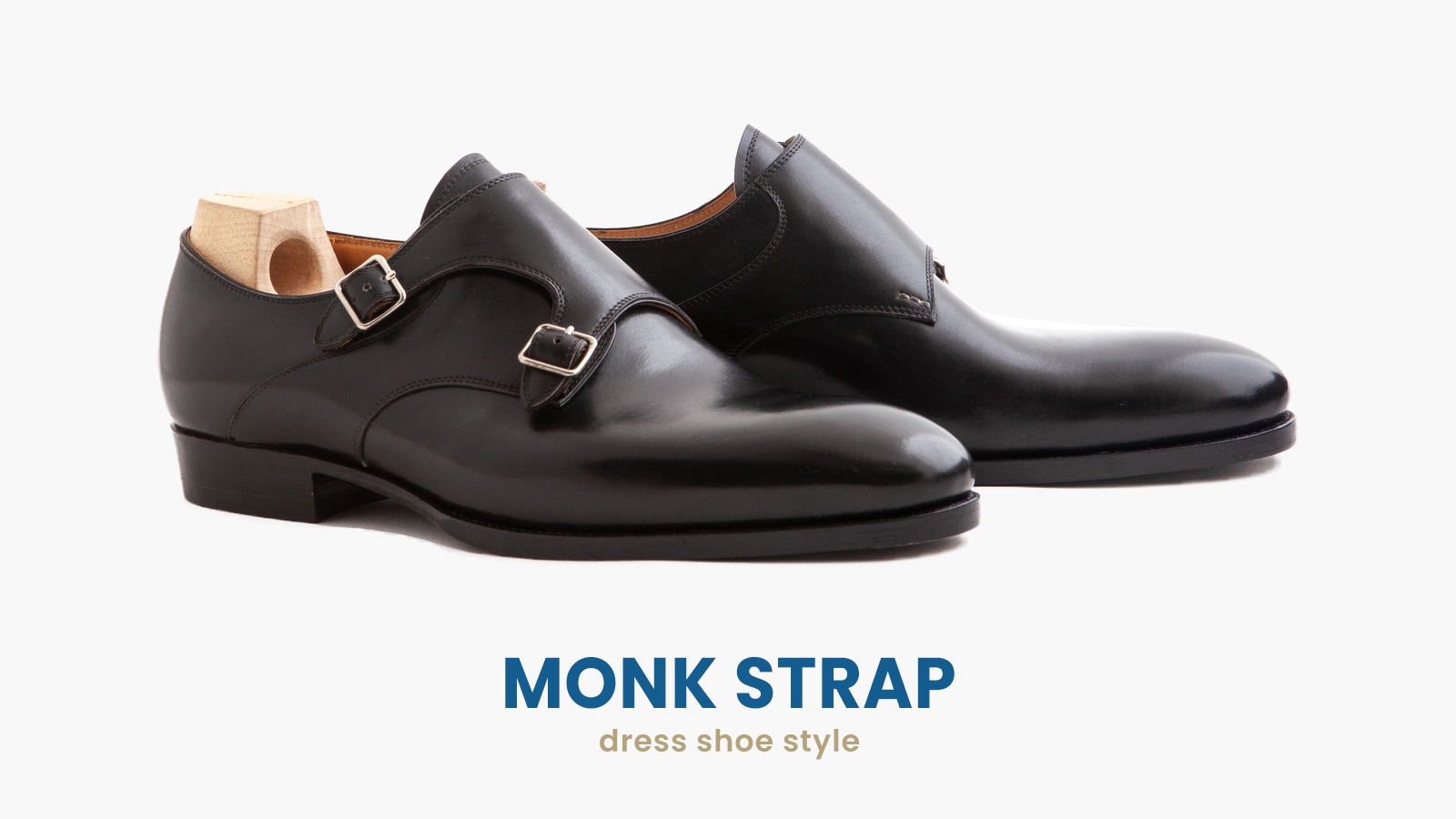 They're sometimes compared to slip-on Oxford dress shoes with straps and buckles instead of laces.
This style has been around for centuries, gaining greater status in the 1900s. Fashion historians don't know the precise origins of monk strap shoes.
However, legend claims that monks in the Alps converted buckled sandals into this closed-toe version to protect their feet during work. This design wasn't registered until 1901.
Single vs. Double Monk Strap Shoes
Most men's dress shoes have a standard design, allowing little variation. However, monk straps can differ by having either one or two straps.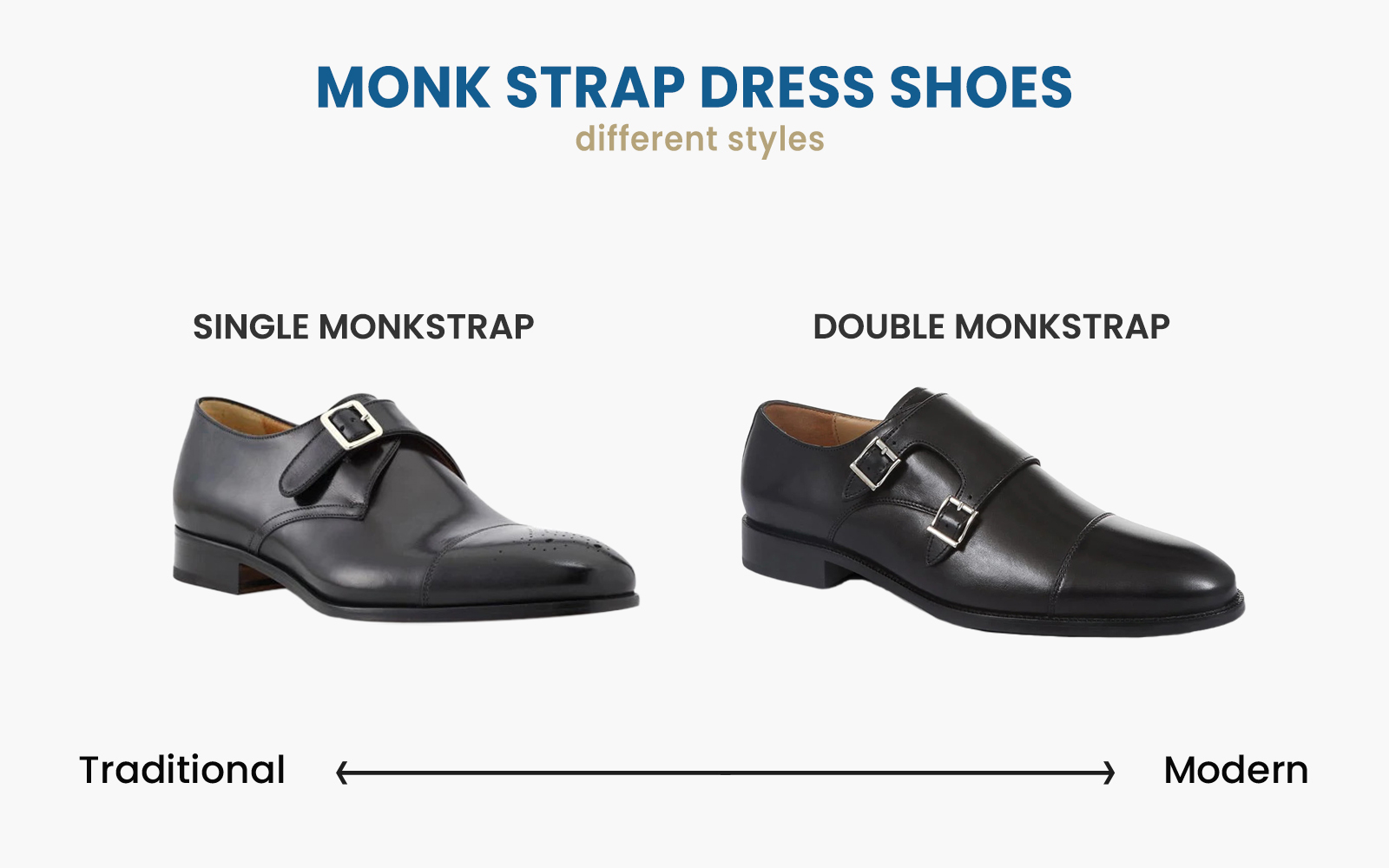 Single monk straps were the standard style for a long time until a double strap version appeared. A second strap was intended to help men with narrow feet fit their shoes better.
In reality, there isn't actually much of a functional difference between the two styles of monk straps. However, there is a minor difference in formality.
Single monk straps are a tad more professional; they have a sleeker outline and therefore blend in with the office setting better.
Double monks, on the other hand, are a bit more of a show-off shoe. They're more casual and fun.
Monk Strap Buckles
The number of straps your shoe has isn't the only variable in style. Your shoe's buckles can also have different designs and looks.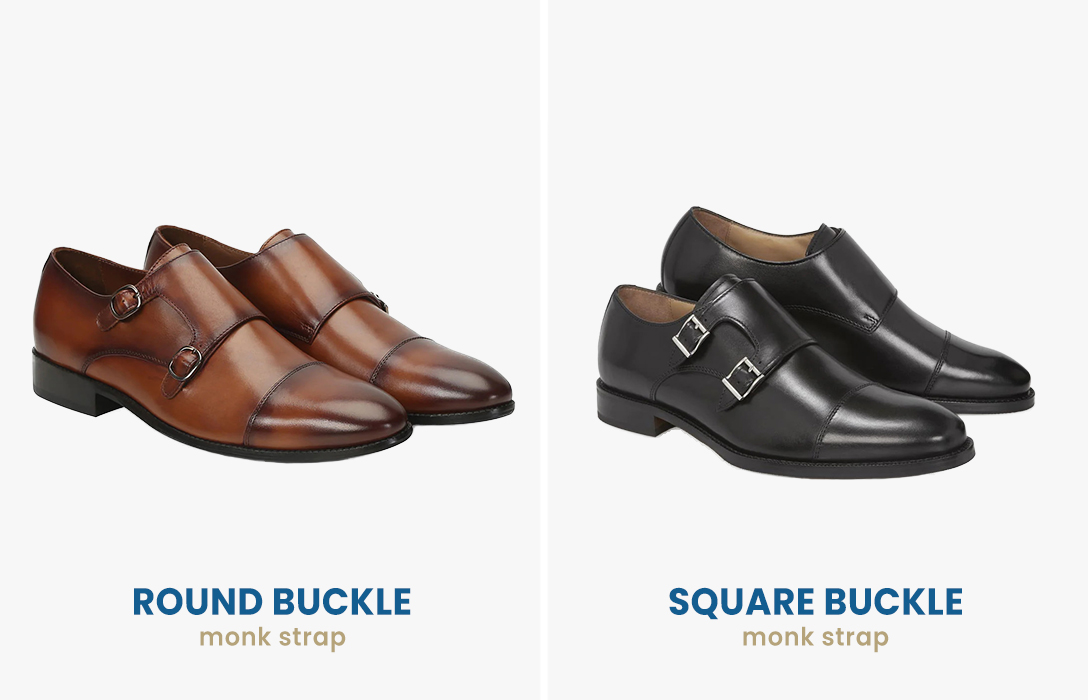 Not all monk strap buckles come in the same shape or size. They can be rectangles, squares, or perhaps ovals.
Some are quite large, and others are more proportional to the shoe. And their material is also open to different designs.
Brass and chrome are two popular buckle materials, but more expensive versions may be made from gold or silver.
Whichever buckle style you choose for your monk straps, remember that the type of metal should match any other metal you are wearing.
Your belt buckle is usually the most prominent metal you should focus on.
Leather vs. Suede
Leather is the most common material for monk straps, but it isn't your only option. Suede is another excellent choice for this style.
Leather is the more formal material, suitable for dressing up for events and work. High-quality leather will last a very long time if you care well for your shoes.
Suede is a more relaxed style. It's perfect for adding a laidback appeal to casual or smart-casual outfits.
The main drawback with suede is that it isn't as durable as leather. Water can quickly destroy your suede shoes.
Different Perforation Styles
Most men's dress shoe styles offer a variety of perforation styles, and monk straps aren't left out of this trend! These minor touches can make a tremendous difference in formality and personal style.
A classic style for monk shoes is a plain-toe version. This style is straightforward, with no extra detailing. It's your most formal option.
The addition of a toe cap makes an excellent choice for professional use. This involves stitching along the top of the toes, separating the tip of the shoe from the rest of the leather.
Wingtip shoes are very elegant and add a panache to your monk straps. This style uses broguing to create an effect along the toe and sides of the shoe that resembles wings. It's a very casual effect.
How to Wear Monk Straps with Formal Attire
One of the greatest assets of monk straps is how versatile they are. They may be a departure from most other formal dress shoes, but they can work well in very dressy situations.
They also add a twist to the standard expectations. Stick to single-strap monk shoes if you're going for a very formal look.
These will keep your silhouette slim and elegant. Of course, they should be black since that's the most formal color.
Double Monks with a Suit for Semi-Formal Settings
Since you don't get to pull out a three-piece suit for your everyday events, now can be the ideal time for it.
Or you can opt for a dark suit to keep with the spirit of the dress code; black is a fine formal choice. You can also stick with a slightly less traditional navy or charcoal suit.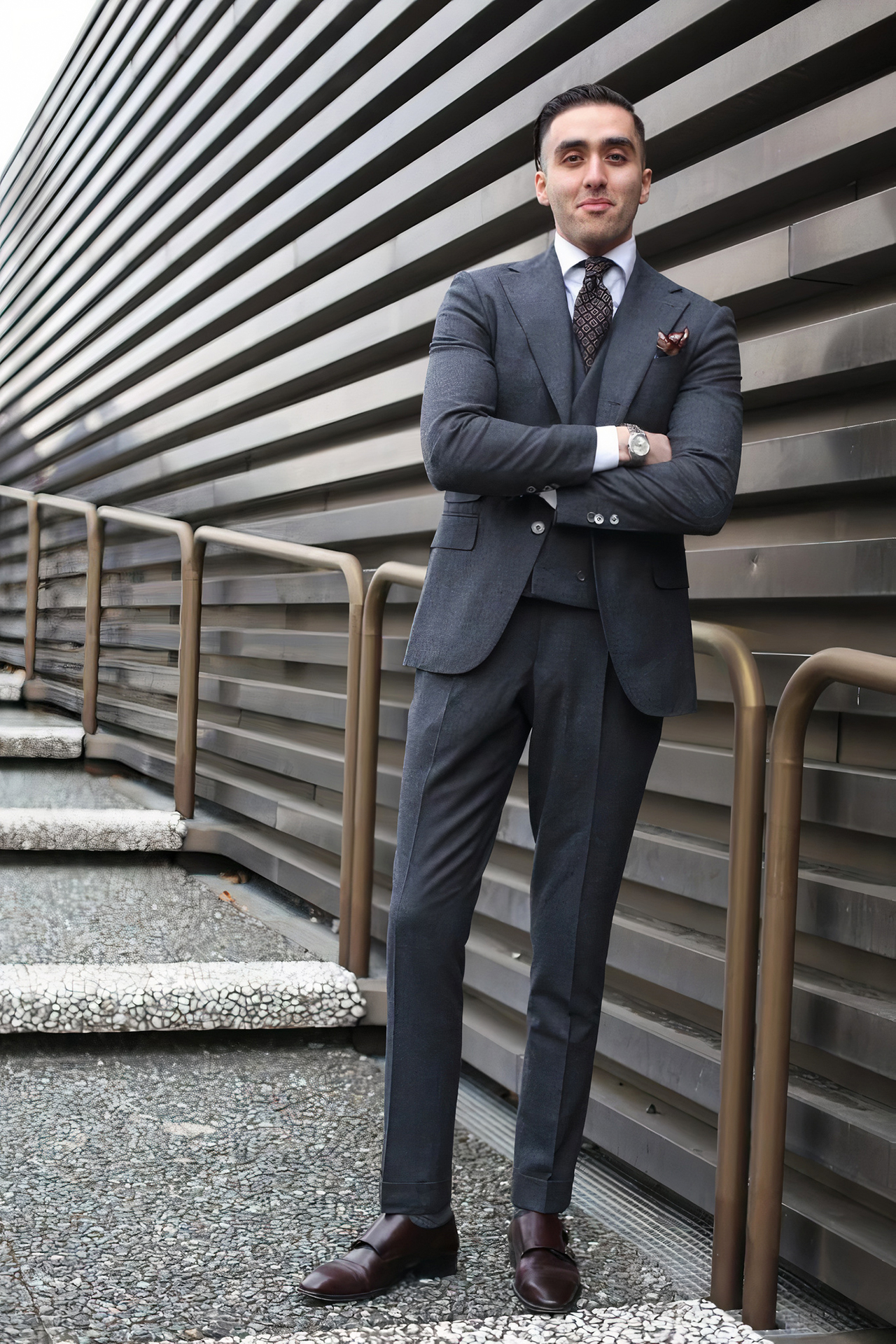 Spice up your standard dark evening suit with a lighter one. For example, the blue suit is great to pair with light brown monk straps on daytime semi-formal events.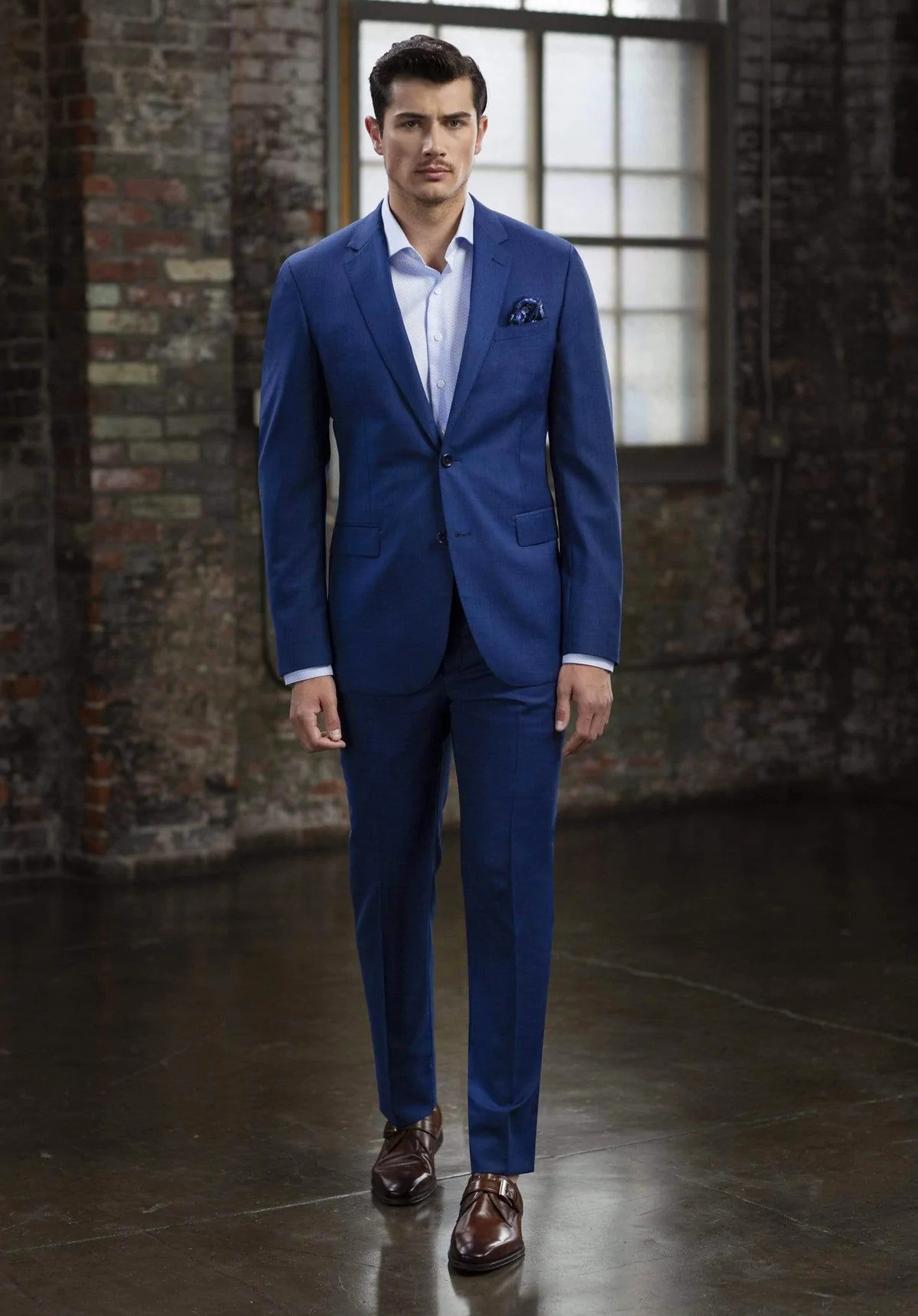 Black monk straps are the dressiest shoe color. However, if you've chosen a navy or charcoal suit, you can wear dark brown ones.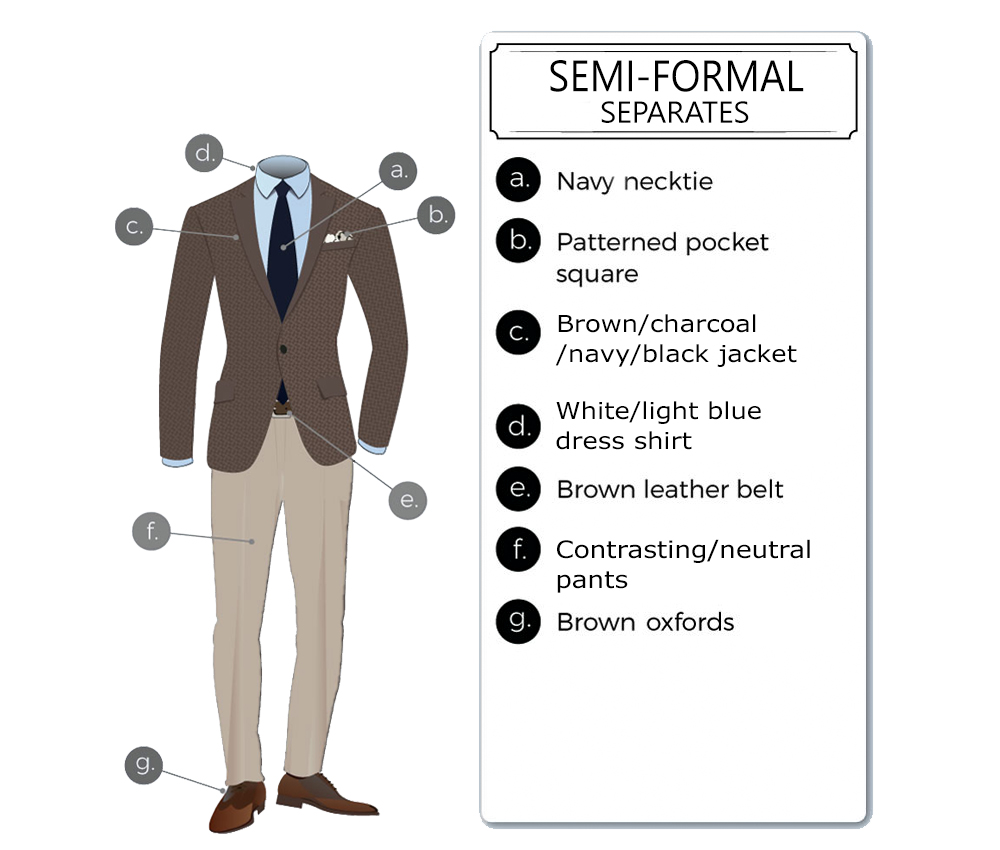 You'll need a white dress shirt to convey the semi-formal tone.
Monks with a Suit for Cocktail Attire
Cocktail attire is only slightly less rigid than semi-formal wear.
Again, navy and charcoal suits are excellent choices for a cocktail setting; you could also get away with a medium grey suit.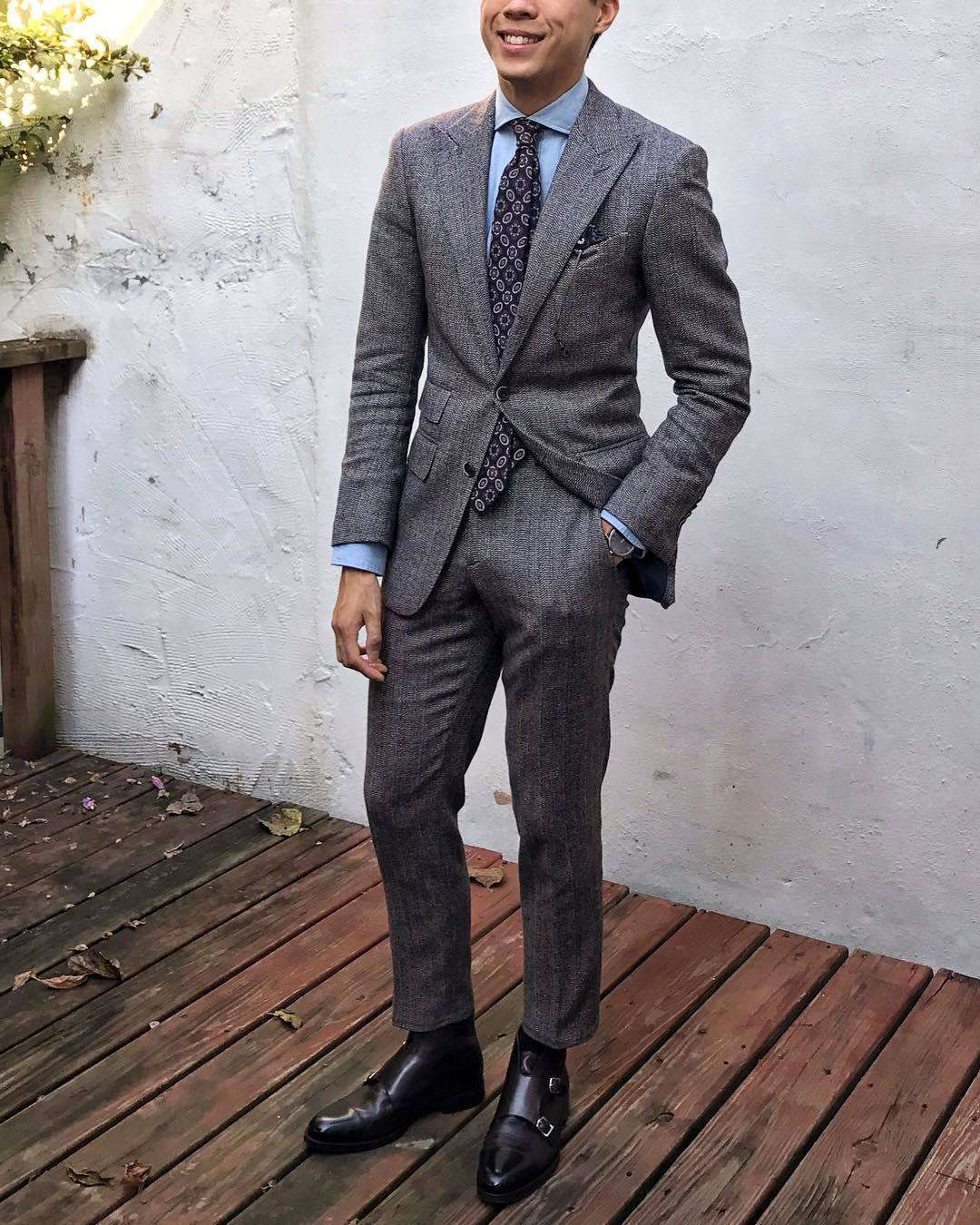 Your suit should be a solid color and made from high-quality wool. Don't forget to ensure a perfect fit!
But if a full suit is a bit too much for this dress code, a good blazer and pant combination can really assist your monk straps to stand out.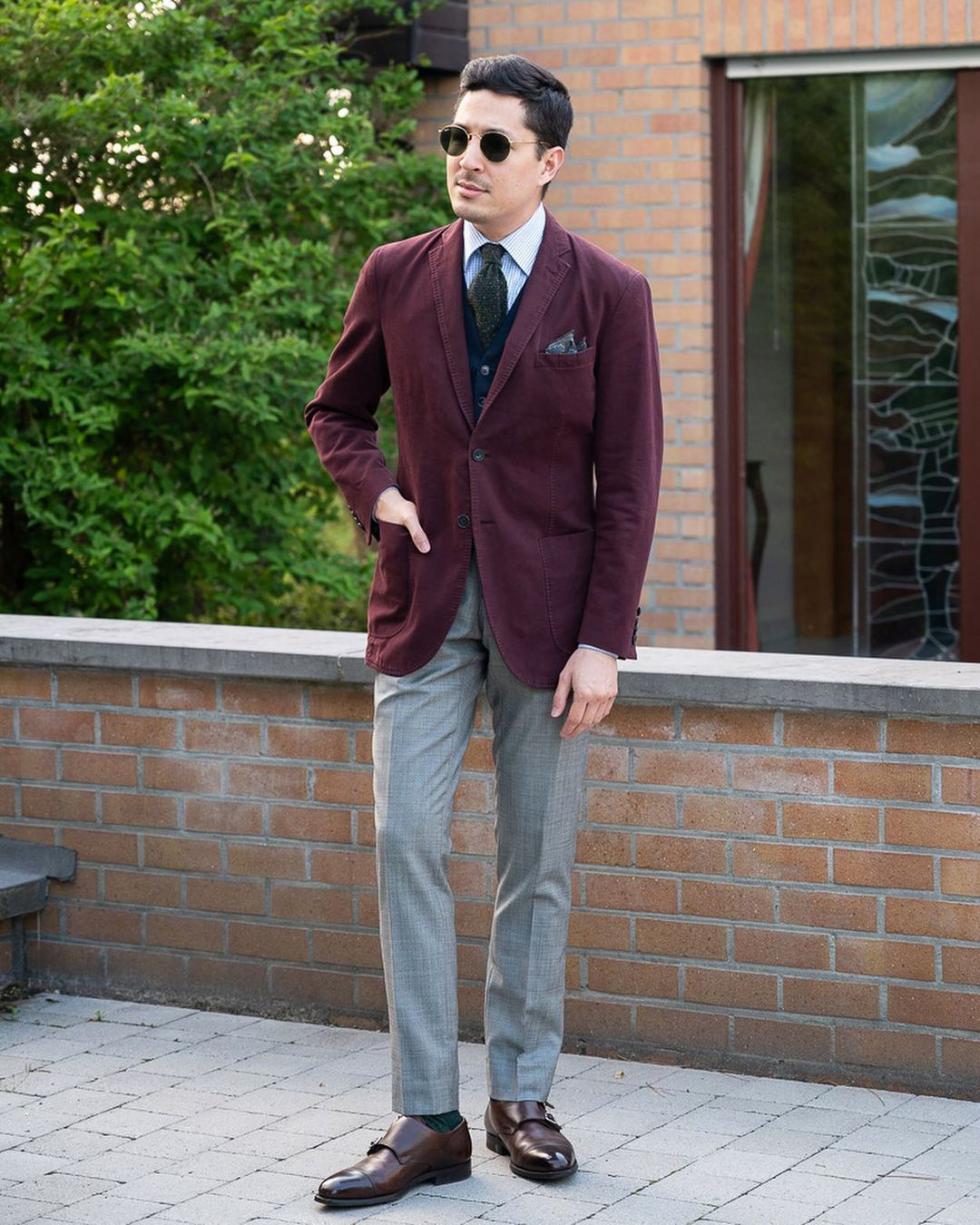 Since cocktail attire isn't super formal, you can opt for single or double-monk strap shoes. Black and dark brown shoes are still acceptable choices, but why not make a more daring choice?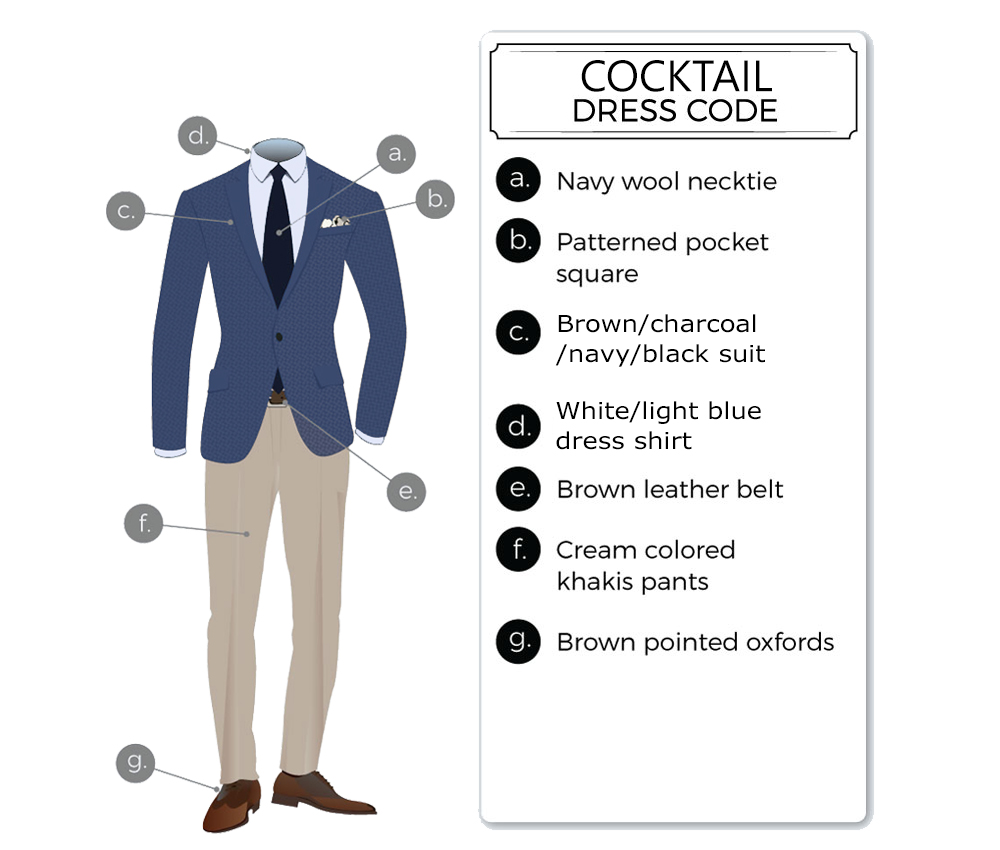 Burgundy or oxblood monk straps are complete head-turners and add perfect polish to your suit.
Plain-Toe Monks & Dark Suits for Formal Business
When dressing professionally, you need to walk a fine line between formality and daytime wear. A black suit is too overbearing for the workplace, so save it for formal social events.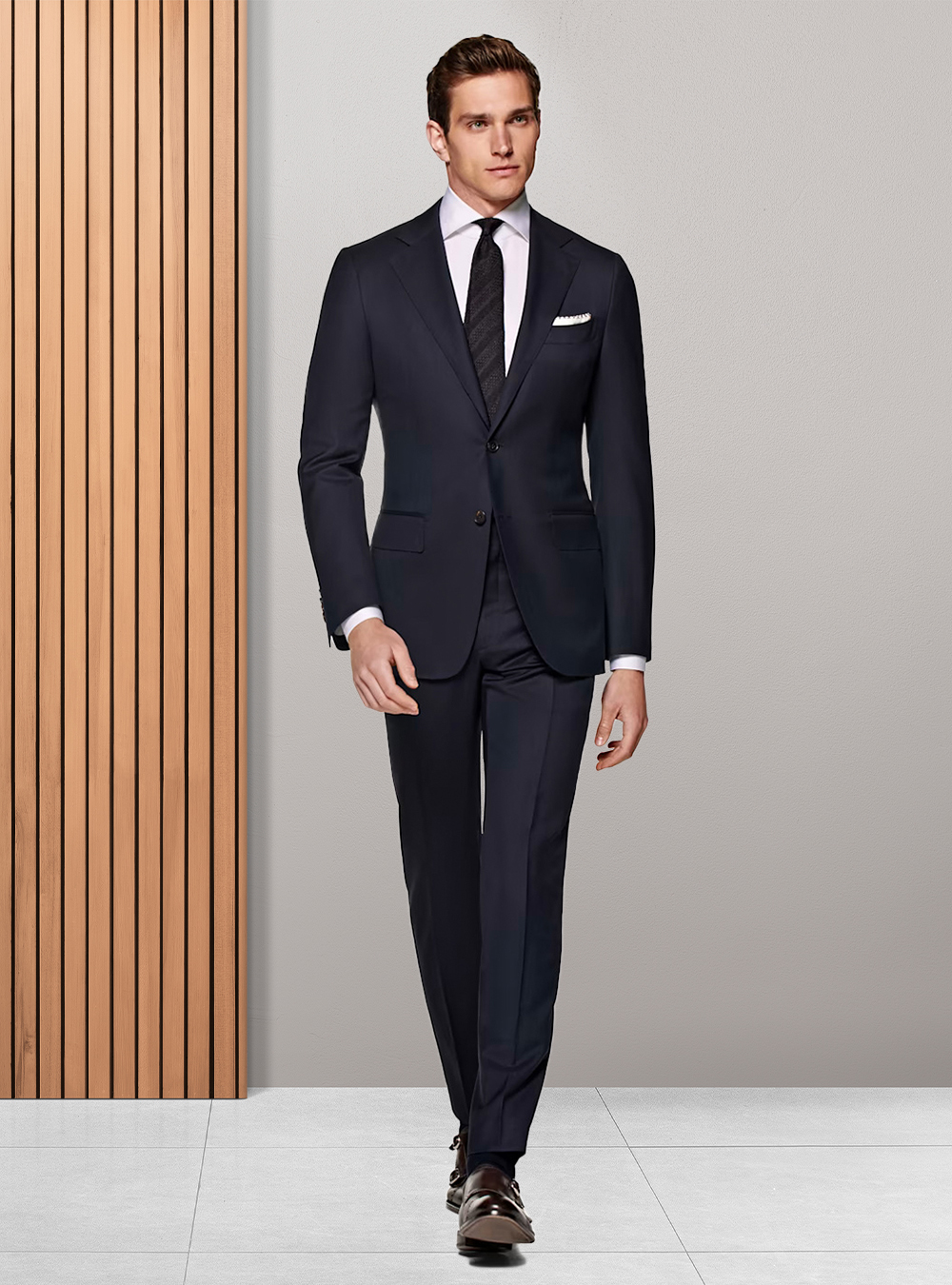 However, your navy or charcoal suit will come in very handy for your formal business needs.
A white dress shirt should be your top choice to round out your suit, but you can get away with a pale blue button-up, too.
Wear a shirt with French cuffs and tasteful cuff links for a very conservative and impressive touch. Single monk straps are your best bet in either black or dark brown.
Cap-Toe Monks with Separates for Business-Casual
A cap-toe gives your shoe a sartorial splash, adding an instant upgrade to your business casual style.
Just because you have some wiggle room in your work outfit formality doesn't mean you need to dress boringly.
Your typical navy blazer and khaki or grey chinos are perfect for business casual offices, but the addition of dark or medium brown monk straps helps you stand out from the crowd.
Try Suede Monks for a Smart-Casual Look
Suede monk straps are the perfect blend of retro and modern, creating a very savvy style.
This is a clever way to add some kick to your smart-casual ensemble, pulling it firmly away from a bland, sloppy everyday outfit.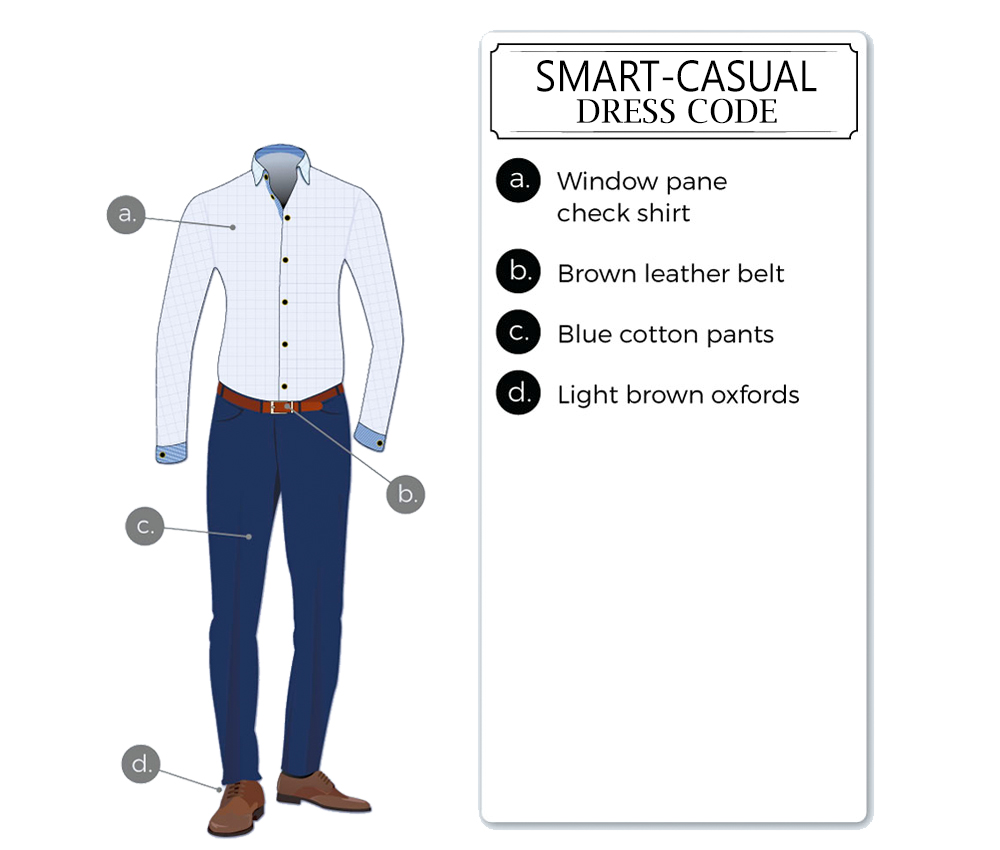 Add some spice to your blazer over a t-shirt look with burgundy double-strap shoes. Or turn your casual suit into a masterpiece with brown single-strap monks.
How to Wear Monk Straps Casually
You needn't save this unique shoe design for your dressiest days. There's no reason to shy away from this shoe on your off hours.
Keep your bold look even for your most casual outfits (except sweatpants; never sweatpants with monk straps).
Wearing Monks with Jeans & Colored Shirts
The ultimate relaxed weekend look is jeans with a button-down shirt. Prevent this style from looking sloppy with your monk straps!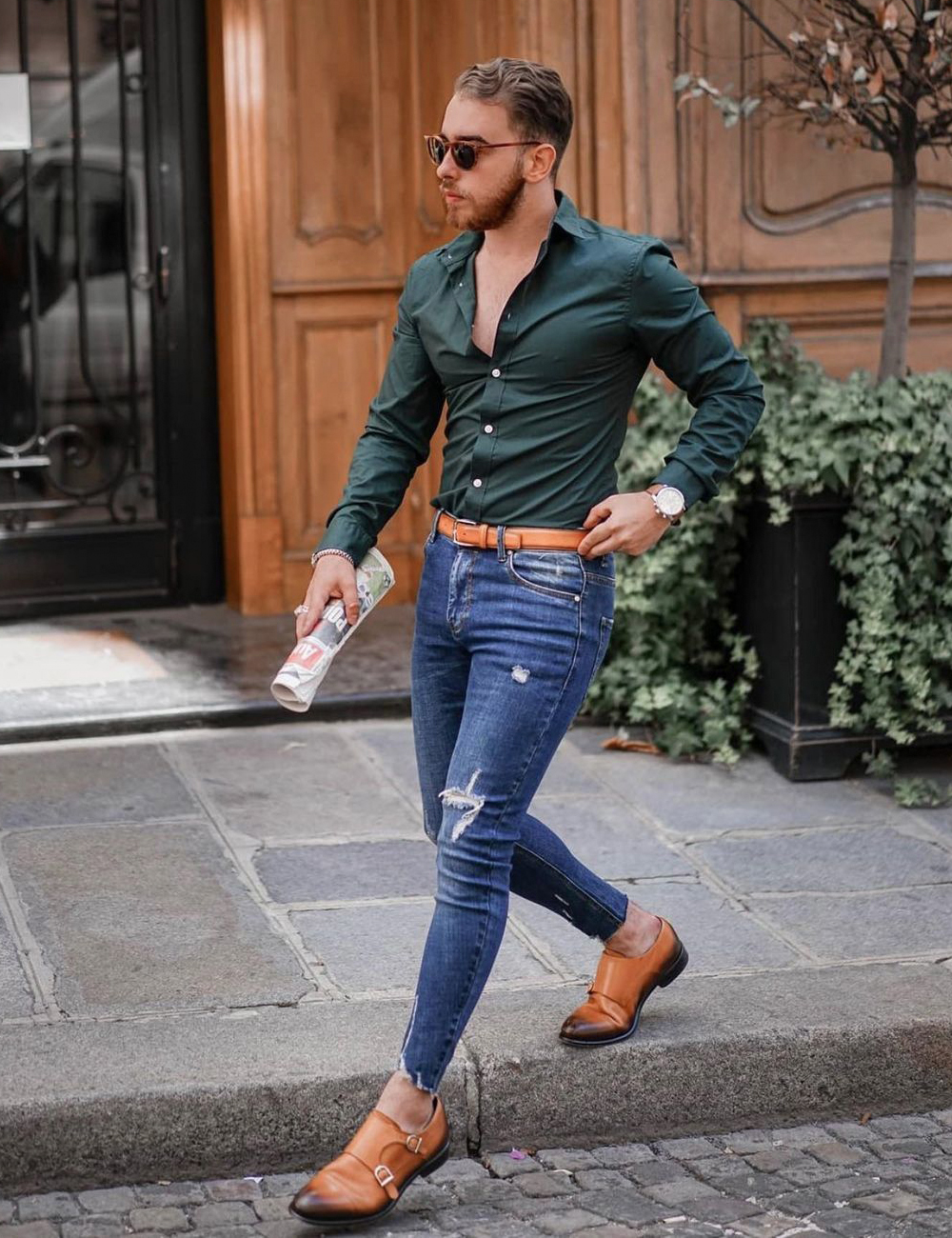 Stick to dark, fitted jeans. They're still very casual but don't look untidy.
An Oxford cloth shirt is a less stuffy version of a dress shirt; the fabric is thicker, making the shirt informal. Leave the neck open and roll up your sleeves to complete this breezy effect.
Brown monk straps pull the entire outfit up one rung on the formality ladder. Stick to suede monks for a very leisurely style.
Related article: Pairing different dress shoes with jeans.
Pair Monk Strap Shoes with Sweaters
Another fantastic weekend casual style is a sweater with jeans or chinos. During the week, you can wear lightweight pullovers or cardigans for a business casual outfit.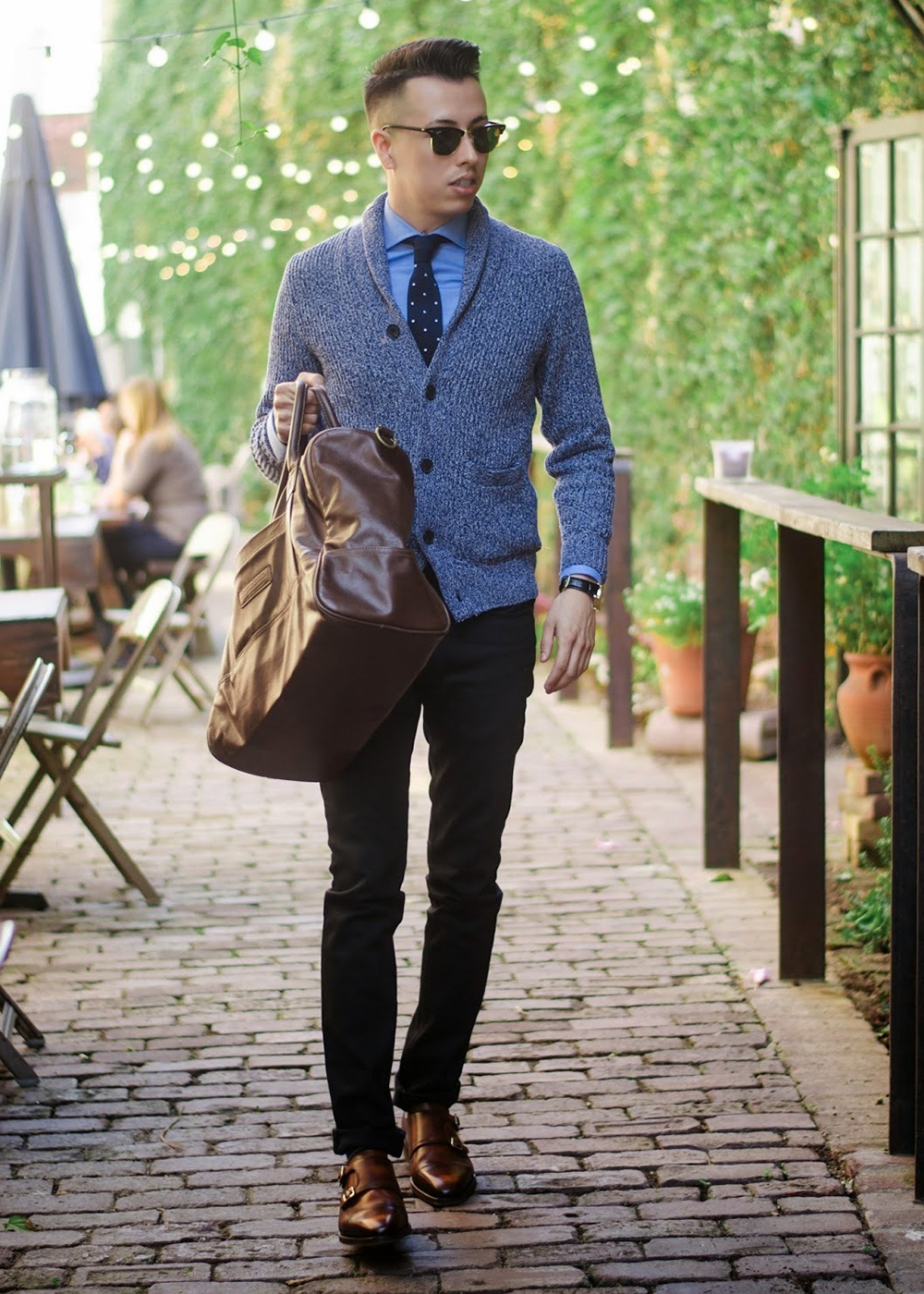 However, you have much more flexibility for everyday ensembles. For example, don't wear a collared shirt under your pullover; slide on a t-shirt and add double-monk straps. Instant weekend pizzazz!
Chunky sweaters can be challenging to pull off, but why not toss on a chunky cardigan over a gingham shirt and let your monk straps convey the true fashionable sense of your style?
Monk Straps FAQs
Are monk strap shoes formal or casual?
Both! The beauty of monk straps is their flexibility. You can wear them with a variety of outfits. The only true exception is black-tie occasions.
Can I wear monk-strap shoes with a double-breasted suit?
You sure can. Monk straps are a thrilling addition to a double-breasted suit, helping to create an ensemble that stands out. It also has a slightly retro vibe.
Are monks still stylish and popular?
Monk strap shoes aren't a super common shoe choice these days, which makes them all the more attractive. They're definitely considered a stylish choice and are worn by the most fashion-savvy dressers.
Are monk straps comfortable to wear?
Monks are slip-on dress shoes, so they'll feel like your average loafer if they fit correctly. Of course, they won't be as comfortable as your favorite sneakers, but they're a good shoe choice if you'll be on your feet a lot.
Author: Alexander Stoicoff
Hi, I'm Alex, and I've studied and specialized in styling in Rome. Through my writing, I want to help men dress well and learn the purpose and significance of suits and other formal attire. My final goal is to make men more confident in their wardrobe choice and life in general.