Sometimes you need to ditch your suit, but you still need to wear a jacket or coat. Which type should you choose?
You've heard the terms sport coat, blazer, and suit jacket your entire life probably, but people rarely define them.
Navigating the world of dressing up without wearing a full suit can be a challenge.
Once you know the difference between these three jackets, you'll find it to be a much easier process.
The Basics: Sport Coat vs. Blazer vs. Suit Jacket
These three wardrobe pieces are often spoken of interchangeably. Unfortunately, many people don't know that these are actually three very different items, leading to great confusion.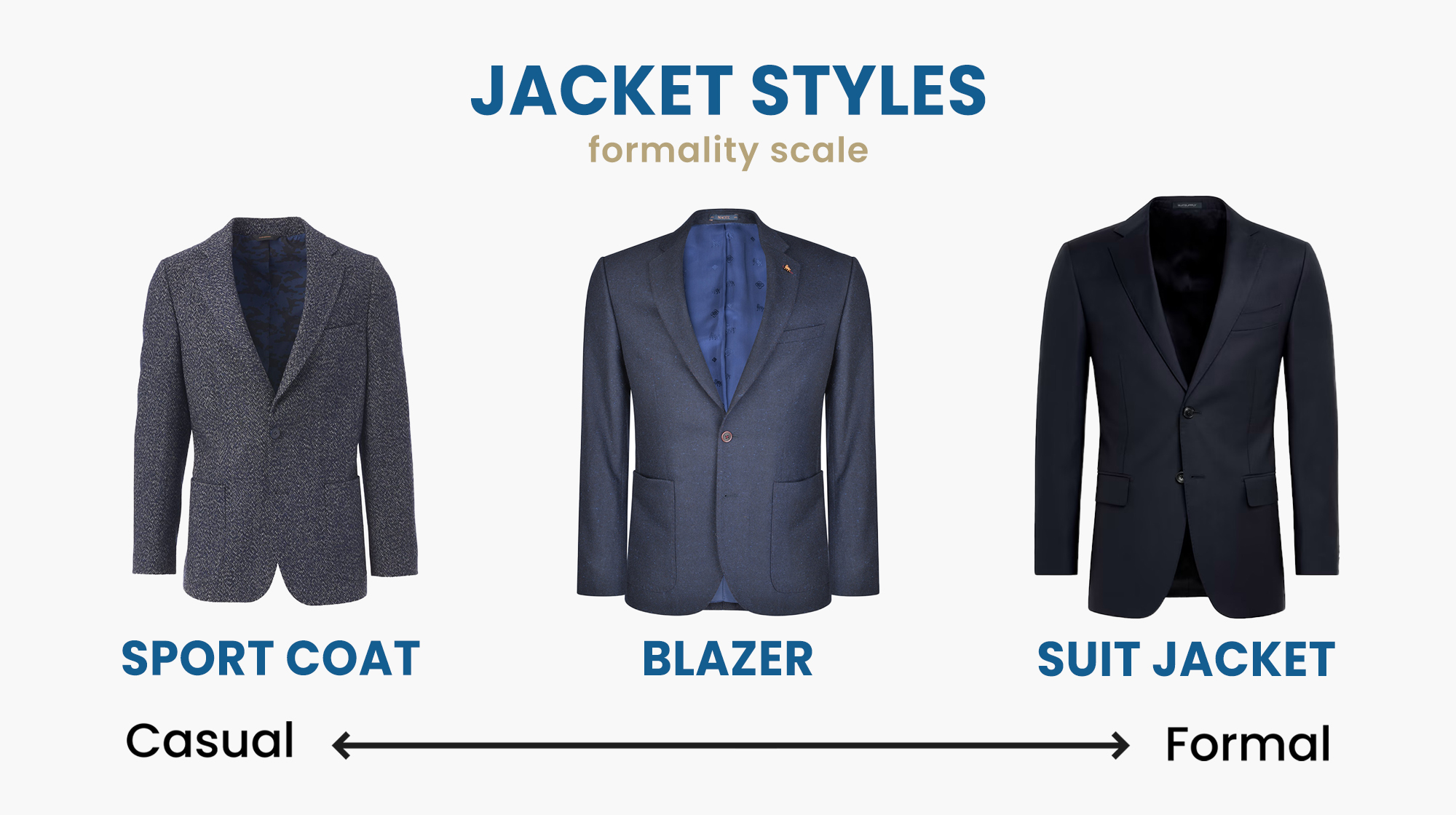 However, these jackets are not interchangeable.
The main differences lie in the details. The type of material, what the buttons are made from, and the jacket pattern all determine what type of garment it is.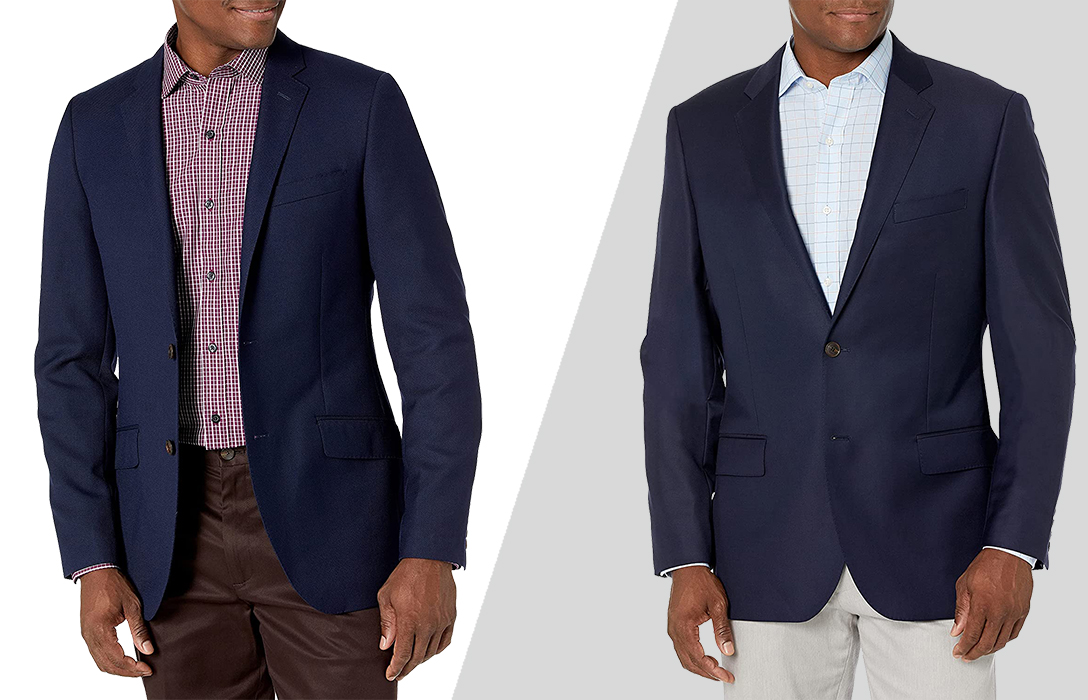 Each garment has specific uses. Different situations will call for one type of jacket over the others. That being said, a well-rounded wardrobe will include all three garments.
What is a Sport Coat?
Sportcoats were originally a jacket that men wore in the 1800s for sporting events. The leisure class wore them for fishing, hunting, and riding horses. Hence its name: sport coat!
A sport coat is the most casual of all three. It's often made from thick, patterned fabric. They almost always have patch pockets and notch lapels.
It's meant for the outdoors, so it's pretty sturdy, although sport coats come in different weights for various seasons.
The lapel on sport coats is typically a bit smaller than on other jackets. This is to make the collar functional.
Elbow patches are also a common feature of sports coats.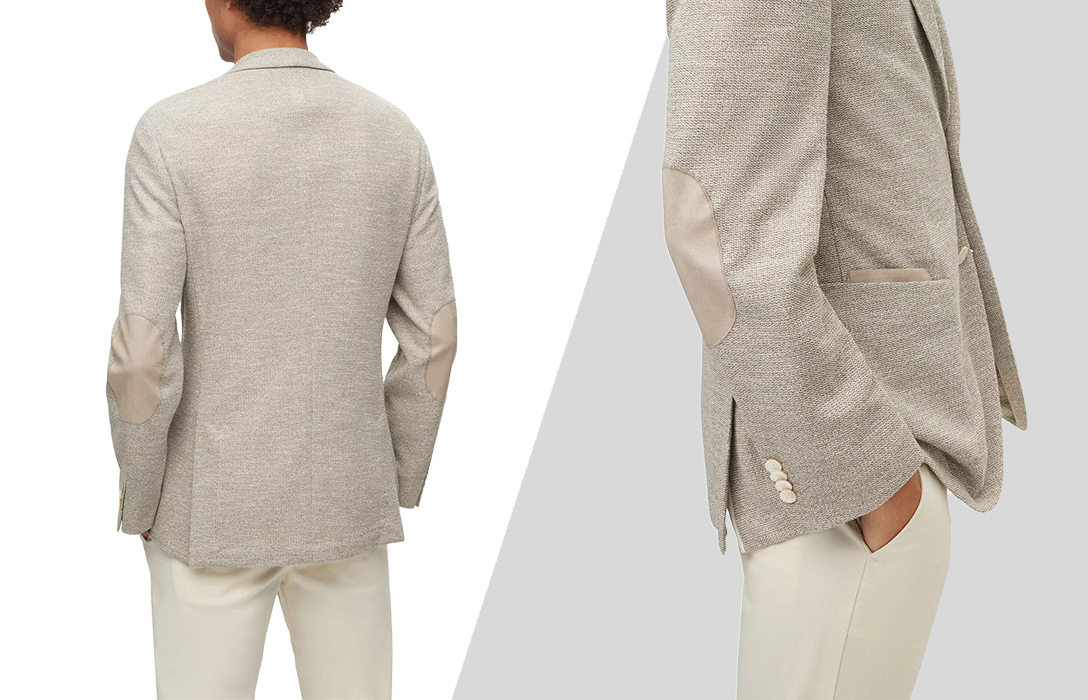 Men turn up their collars and close up their jackets to protect their necks and chests from the elements while sporting.
Sport coats pair with pants that are not coordinated, so you can wear them with many different pants.
What is a Blazer?
A blazer is just a bit more casual than a suit jacket but is a level above a sport coat.
Primarily, it's the material that makes blazers more formal than sport coats. While the latter usually feature patterned fabrics, blazers are usually made of the same fabrics as the suit.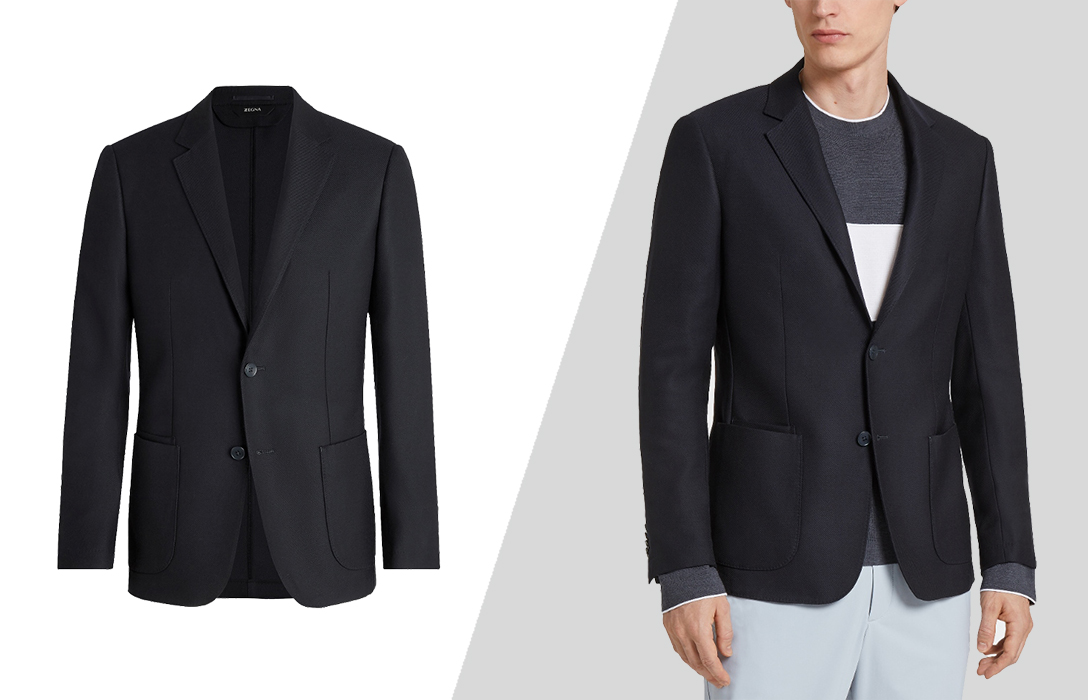 The main variance from a suit jacket is that a blazer does not have coordinated dress pants, and it's slightly less fitted. You would typically wear a blazer with pants of a different color.
Most blazers are navy, although they sometimes vary. They are, however, always solid. Also, they have patch or flap pockets, notch lapels, and two-button closures.
But the most identifying characteristic of blazers is the shoulder and chest construction. In short, most blazers are unstructured, with no canvas and jacket lining.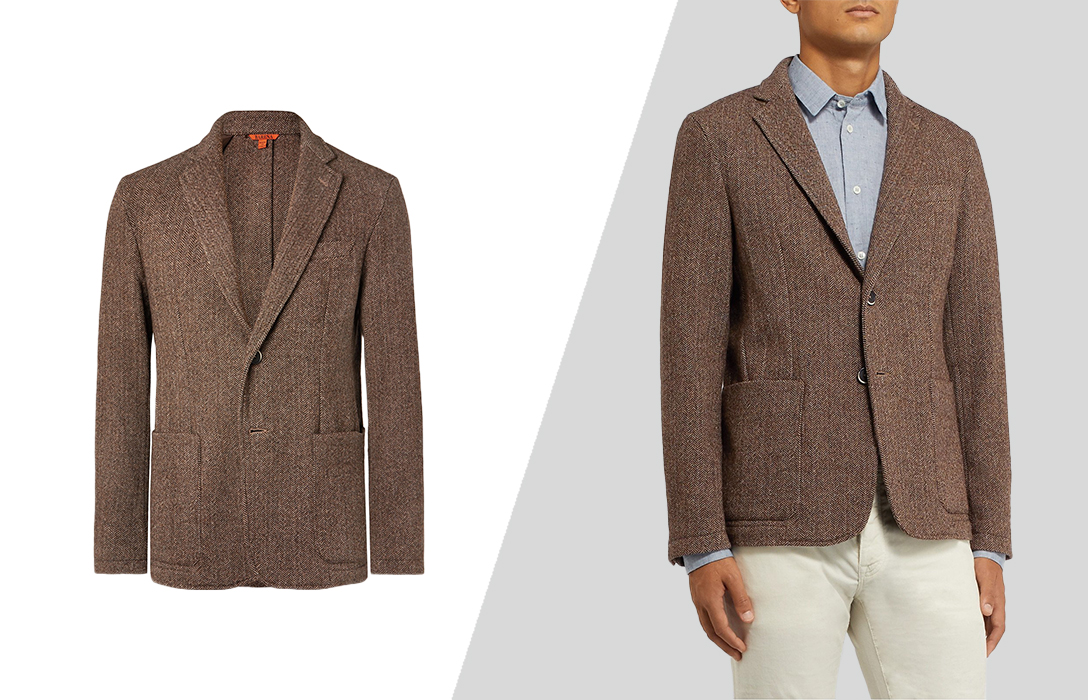 An aesthetic difference between a blazer and a suit jacket is its buttons. Blazer buttons are decorative, frequently with a nautical theme decorating them.
The buttons are mainly gold, but you can find blazers with silver or mother-of-pearl buttons, too.
A blazer is an ideal option when you need to look dressy, but a suit would be too formal. It shows that you still care about looking good without going too far.
What is a Suit Jacket?
A suit jacket is the most formal of all three jackets. It is part of a complete ensemble; it always has matching pants of the same cloth.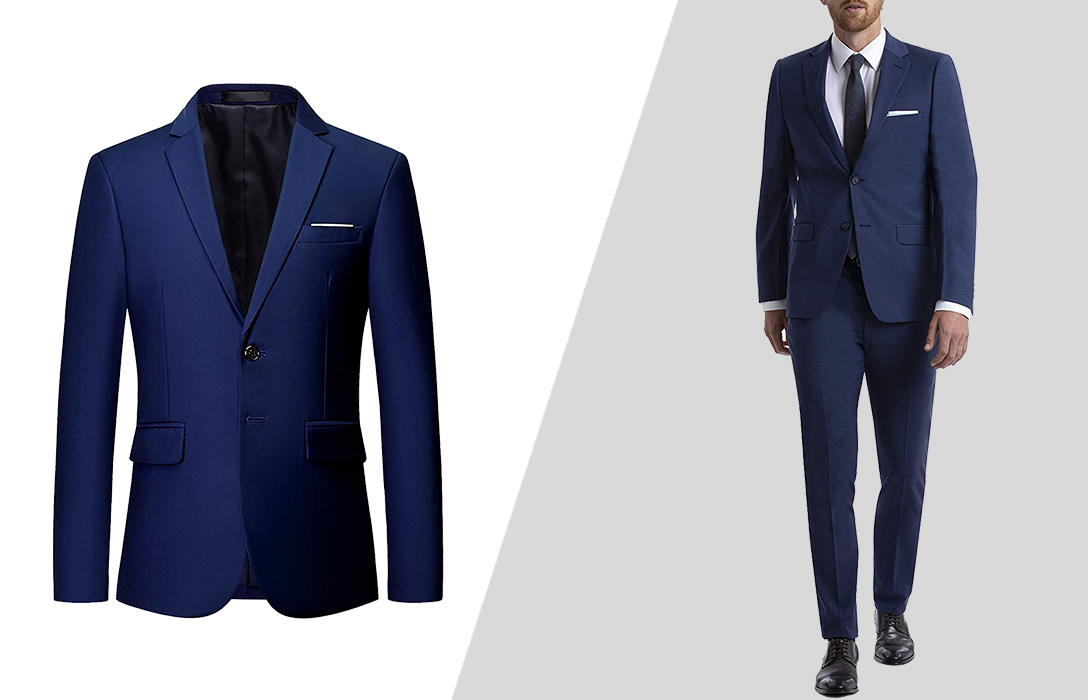 Most commonly, suit jackets have flap pockets. You can see a suit with jetted pockets as well, although they're usually reserved for tuxedo jackets.
Suit jackets are not intended for mixing and matching. Also, they're not highly decorated. Instead, they are understated and more refined than their counterparts.
Their buttons and pockets do not stand out, allowing the entire piece to be the focus rather than the details.
The fabric can be either solid or with subtle patterning, although no print is a dressier look.
Additionally, suit jackets come in two different lapel styles: notch and peak. Peak lapels significantly increase the formality of your suit.
Finally, suit jackets should be perfectly fitted. That's because the suit is a complete ensemble and one fault can easily break your overall appearance.
Sport Coat vs. Blazer vs. Suit Jacket Formality Level
Suit jackets are the most formal of the bunch. Therefore, they can be the jacket you wear for important semi-formal events, like weddings.
Keep in mind that while some suits are more adequate for the office, others are relatively casual and not acceptable for business-formal events.
A blazer has a medium level of dressiness. For this reason, it's often confused with the other two; it can go both ways, making differentiating it from them a challenge.
A helpful way to distinguish it from a suit jacket, though, is by the fact that it doesn't have matching pants.
Blazers are great for a casual wedding or a nice dinner out. They are also perfect for business-casual days at the office.
Sport coats are the most casual of the jackets, but they are also the most versatile. They can be dressed down with a pair of clean sneakers or dressed up with a shirt and tie.
Sport coats are another excellent option for business casual. They are also suitable for informal social events where you need to look nice, such as a date or a party.
Differences in Fit
Suit jackets are fairly fitted to the body. They are primarily form-fitting, neither loose nor baggy. So whether you are wearing a classic fit, a slim fit, or a modern fit suit jacket, each of these is still quite tailored.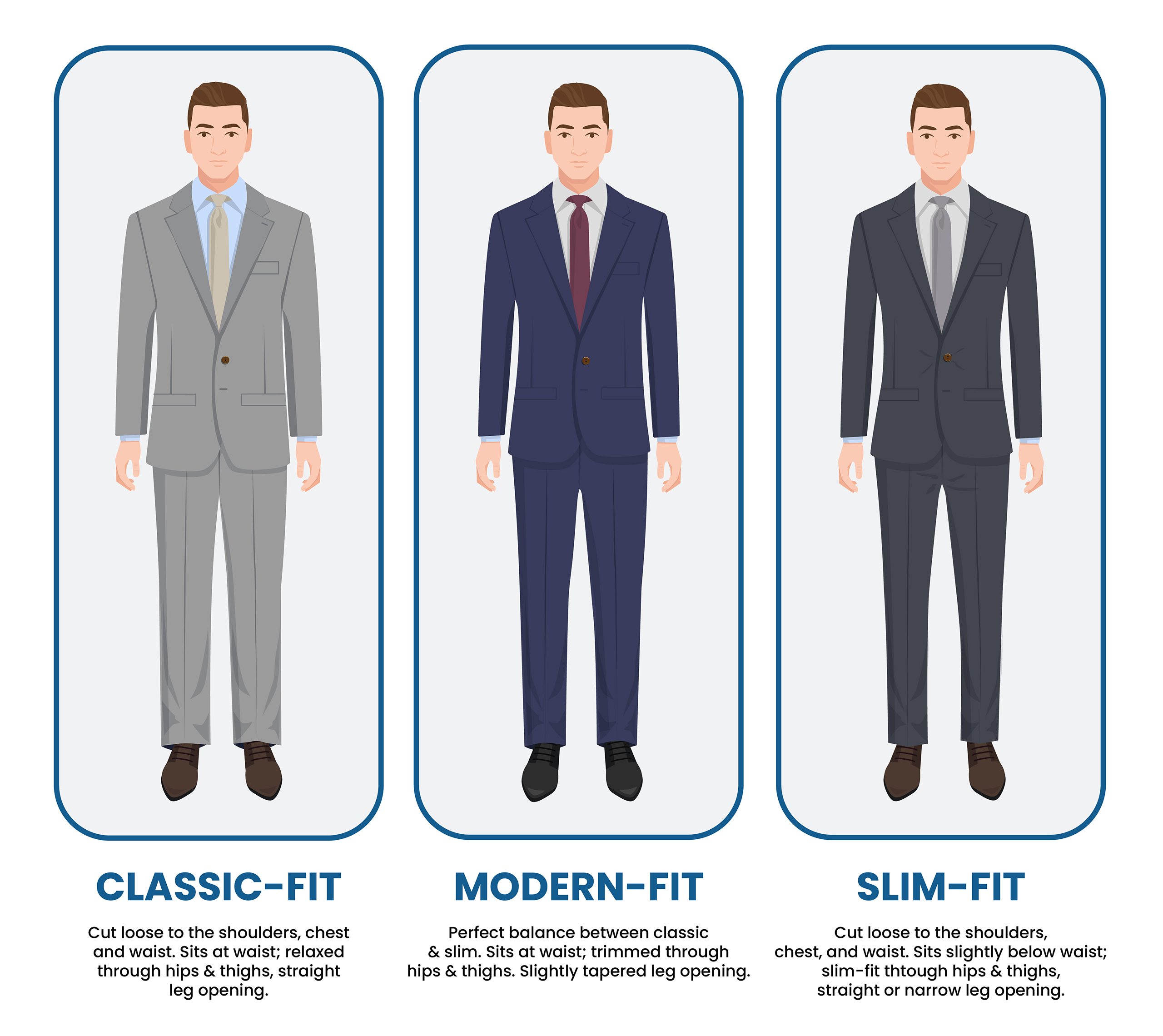 Blazers are looser than suit jackets. They aren't baggy, but they offer a lot more room for movement.
Because they were initially introduced as boating jackets, this makes sense. The men wearing them needed to be able to move their arms freely.
Because sport coats were designed for sporting and outdoor movement, they are meant to be worn over a few layers.
Men typically wear a button-down shirt and a sweater under them, so, therefore, sport coats are pretty loose-fitting.
Differences in Fabric
Sport coats are made from thicker and harder-wearing fabrics than the other two.
Heavy, textured materials like tweed are prevalent with this style of coat. They are also patterned; designs can range from subtle prints to large and bold.
On the extreme other hand, blazers are generally solid. They're almost always navy, although you can find blazers in different colors, too.
Popular fabrics and weaves for blazers include twill, flannel, and hopsack.
You can find suits constructed from many varieties of materials, such as wool, cotton, linen, or even silk.
That being said, suit jackets can be either solid or patterned, but solid jackets are the more formal option.
If the suit does have a pattern, it's usually pretty subtle.
Is There a Difference in Length?
There is no defining length difference between these three jackets. All types of jackets have different cuts and will vary, even among themselves.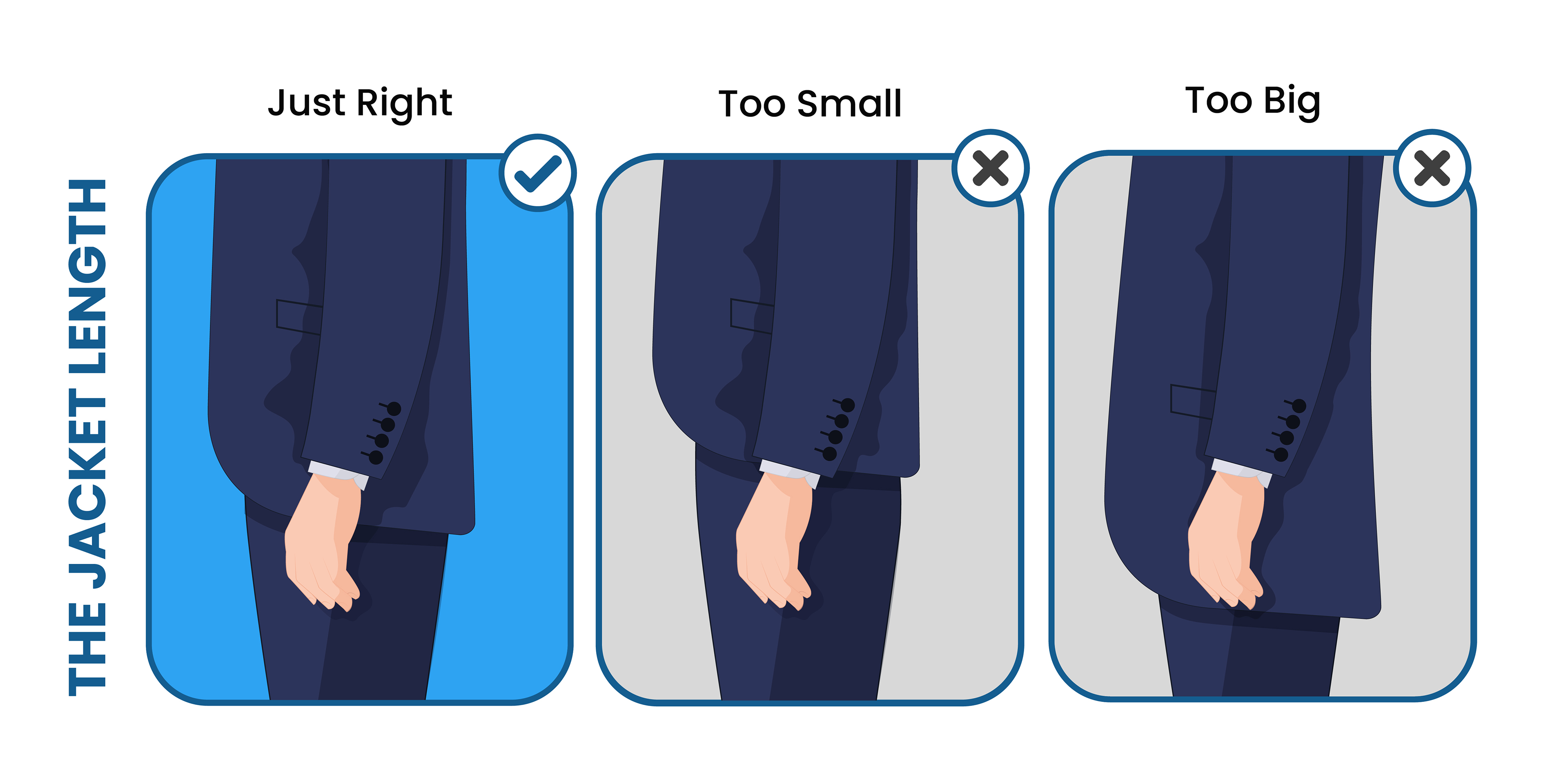 How each size and cut lines up with your own body will change, so you need to pay attention to what's a good fit for you.
Whichever style of jacket you choose, it needs to fall to the proper length. The hem of your jacket should completely cover your backside.
To determine if your jacket is a good length, stand with your arms relaxed at your sides.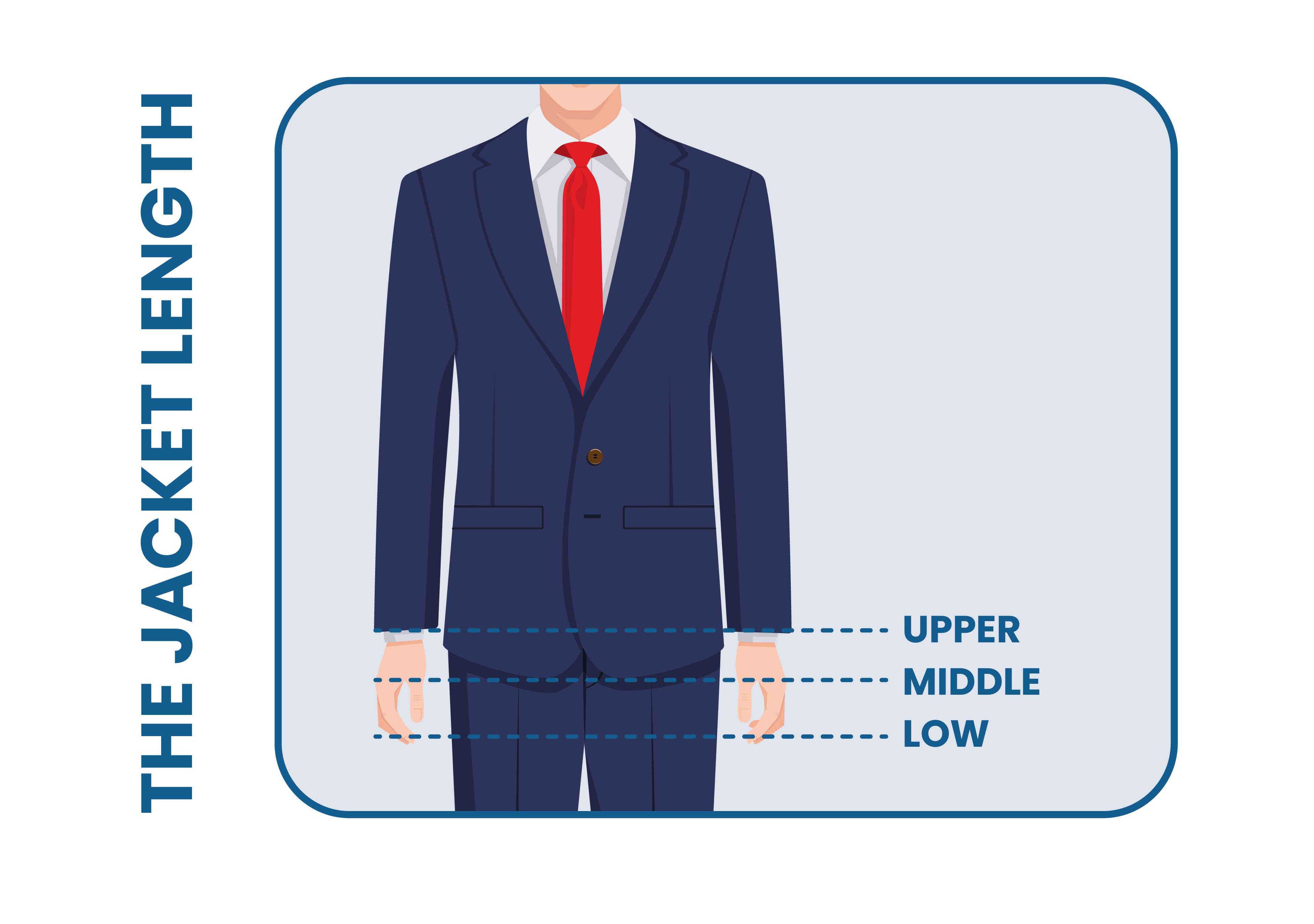 Notice where the base of your thumb lines up against your thigh. That's where the hem of your jacket should land.
Wearing a Suit Jacket as a Sport Coat
It may be tempting to wear your suit jacket as a separate. Although you could technically pull it off, I don't recommend it.
Wearing your suit jacket more than you wear the matching pants will cause your suit jacket to deteriorate faster than the pants do.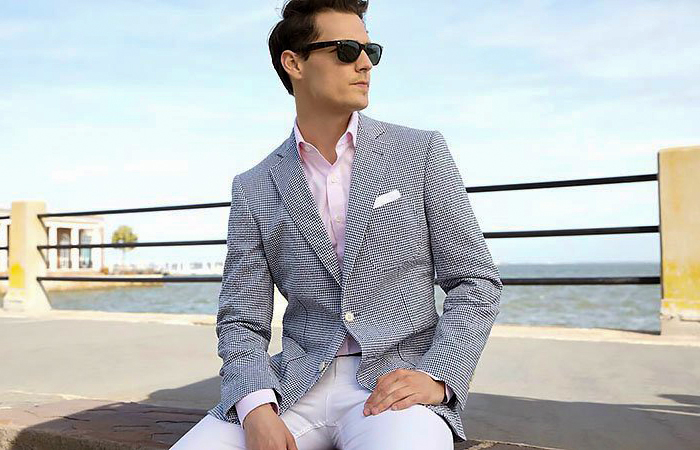 It will require more cleanings than the pants, so it will fade quicker and begin to fray.
A suit jacket will always feel more formal than the other types of jackets, anyhow. This is because its fabric stands out as more dressy.
Even more minor details, such as pockets, will be a dead giveaway that you're wearing a suit jacket and not a sport coat.
On the other hand, sport coat pockets are very casual patch pockets. Suit pockets are more formal with either jetted (although rarely) or flap pockets.
Author: Alexander Stoicoff
Hi, I'm Alex, and I've studied and specialized in styling in Rome. Through my writing, I want to help men dress well and learn the purpose and significance of suits and other formal attire. My final goal is to make men more confident in their wardrobe choice and life in general.