Congratulations are in order if you are shopping for a father-of-the-bride suit!
You have one of the most important days of your (and your daughter's) life coming up, and you want to look your best.
So how can you appropriately mark your daughter's big day? The perfect suit, of course!
As a key player in the day, yet not the center of attention, you have a fine line to walk when choosing your attire.
Fortunately, I can make that easy for you.
Father of the Bride Attire Basics
All weddings are unique and meant to reflect the uniqueness of the bridal couple. So, unfortunately, there isn't a standard way to dress for any wedding.
Thankfully, there are a few guidelines that hold true for every wedding.
Formality & Season
The first thing any wedding guest needs to do in planning their outfit is to check in with the bride and groom about their attire expectations. They may have set a dress code, and it's crucial to respect that.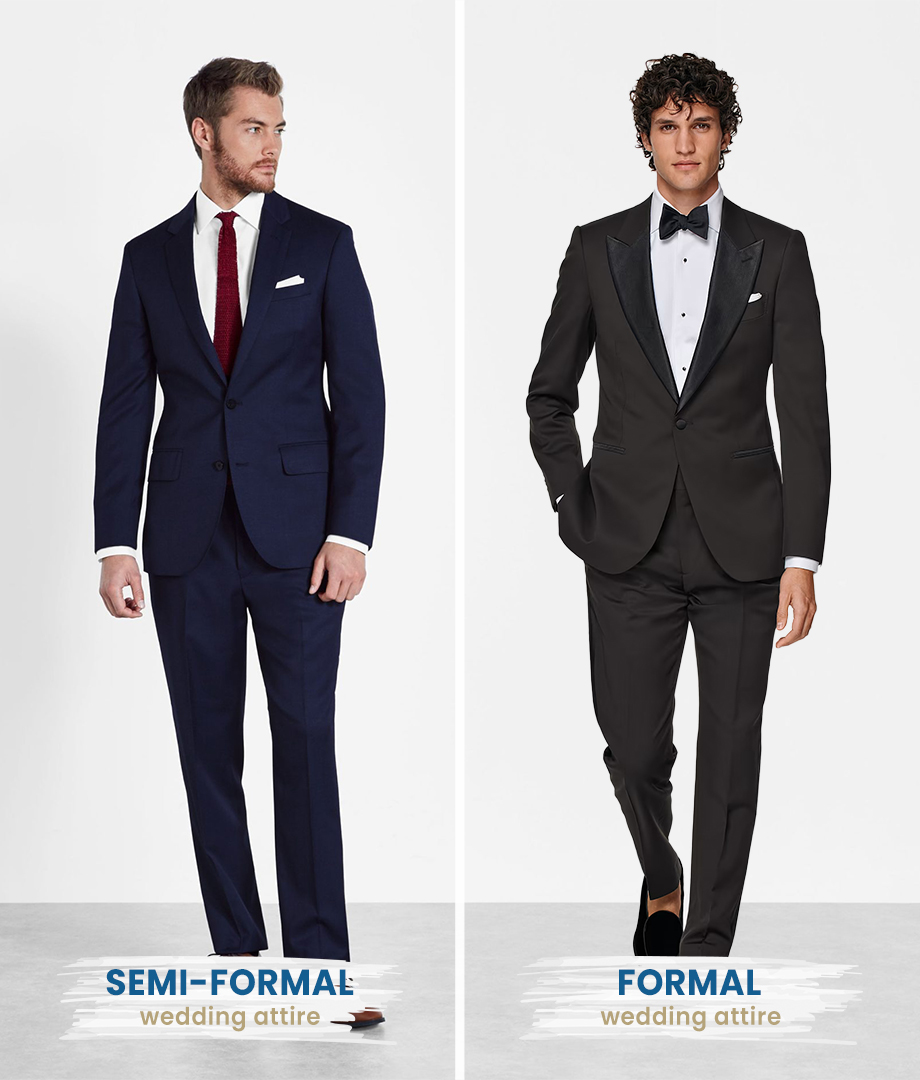 You certainly don't want to underdress on the couple's most special day, but that doesn't mean you need to head straight for your tux, either!
The key to dressing the father of the bride is to mostly blend in, with only a touch or two to stand out in a special way. Talk about tricky!
Consider the season, too, when choosing your wedding attire. The time of year can be a critical factor in influencing the color and fabric of your suit.
Colder months usually call for darker colors and thicker fabrics. On the other hand, summer weddings allow for flamboyance and color vibrancy, especially during the daytime.
Don't Out-dress the Groom
Seeing your daughter get married may be one of the biggest days of your life, but don't forget that you aren't the star of the show.
The groom should be the man of the hour, so don't try to outshine him. Only the bride's outfit will be more noteworthy.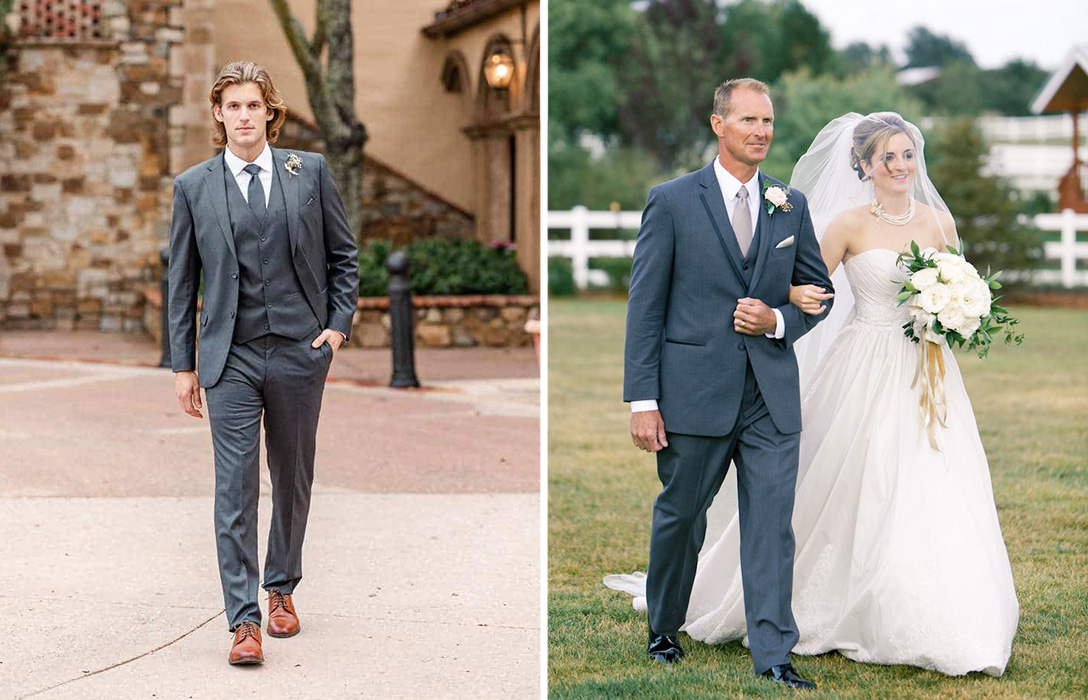 Fall in line with how the groom is dressing, but a step or two below. You should aim to be similar to the groomsmen without matching them exactly.
As a father of the bride, you should incorporate a detail that makes you stand apart from them but still ties you to the wedding party.
For example, if the groomsmen are wearing tuxedos, you should, too, but wear a different colored tie. Or perhaps the same suit but in a slightly different shade.
Suit's Fit is Paramount
A man can only have a polished wedding look if his suit is a perfect fit.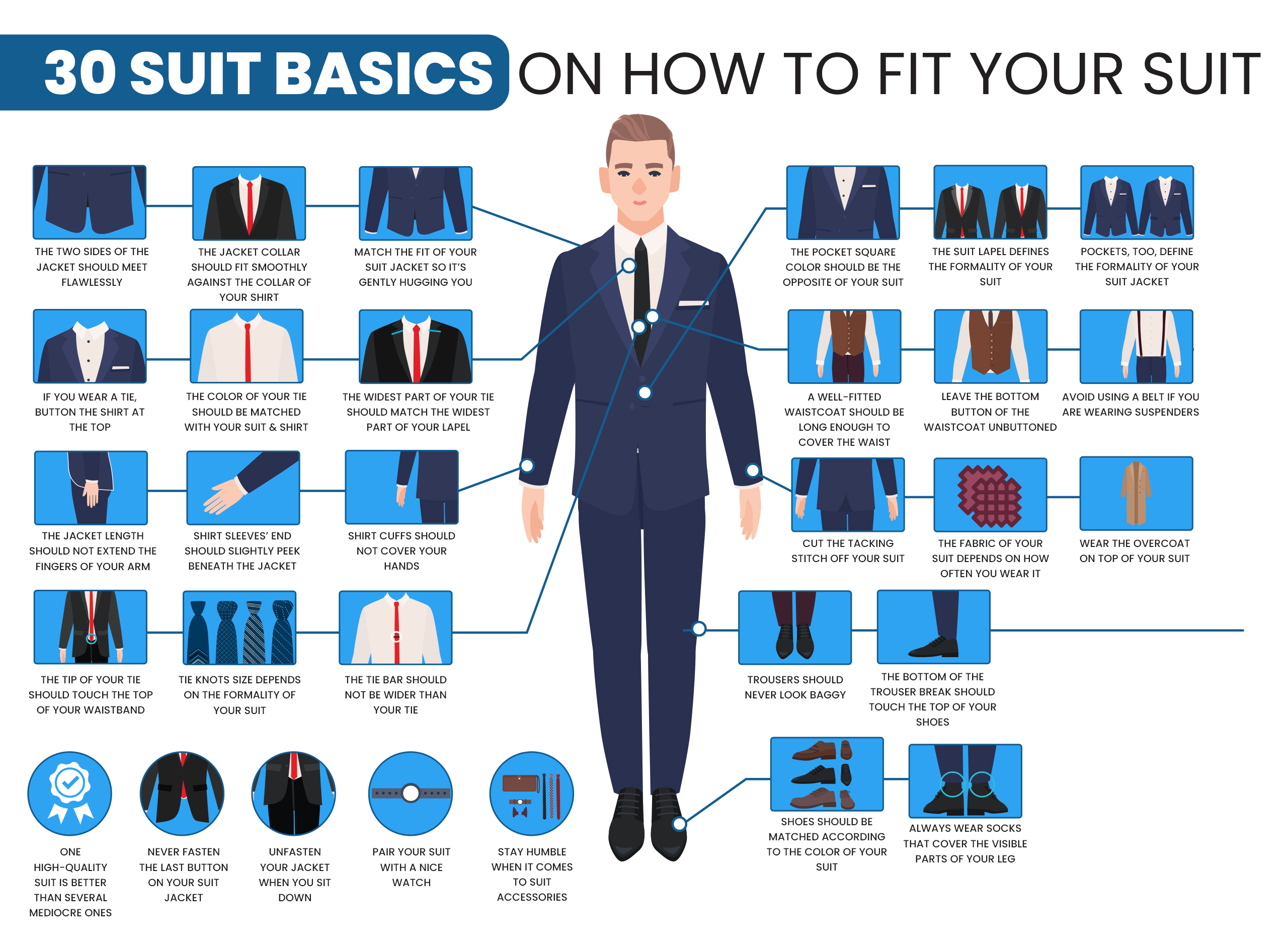 So to ensure that it fits you as best as possible, get measured for your suit and have a tailor make adjustments shortly before the big day.
Your suit jacket's shoulders should sit exactly along your shoulder line, with the seam ending right at the tip of your shoulder bone.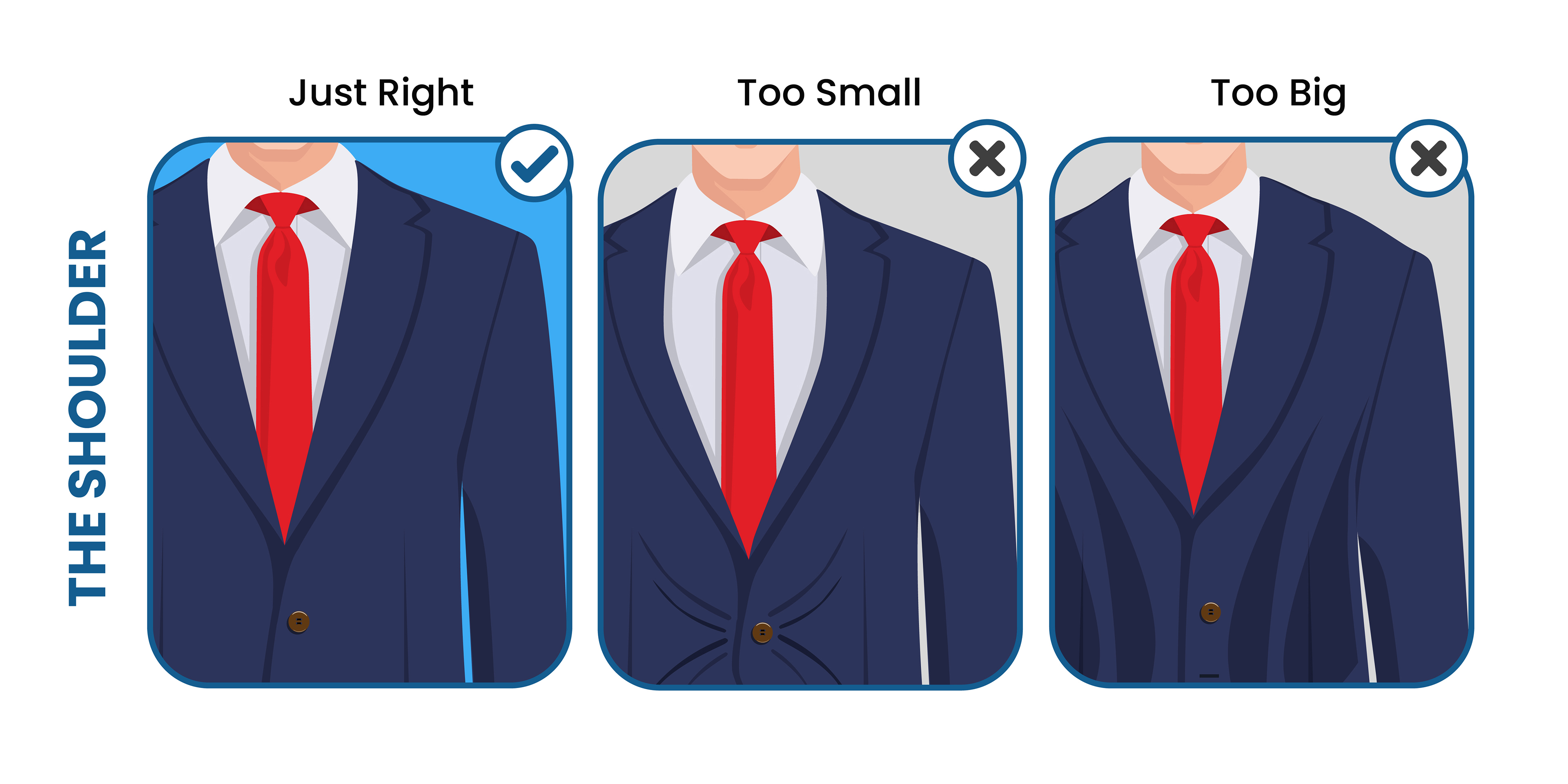 Look closely to ensure there are no bunching or gapping areas.
The next important consideration is the length of your suit jacket. The sleeves should fall to just past your wrist, leaving about ¼ of an inch of your dress shirt sleeve visible.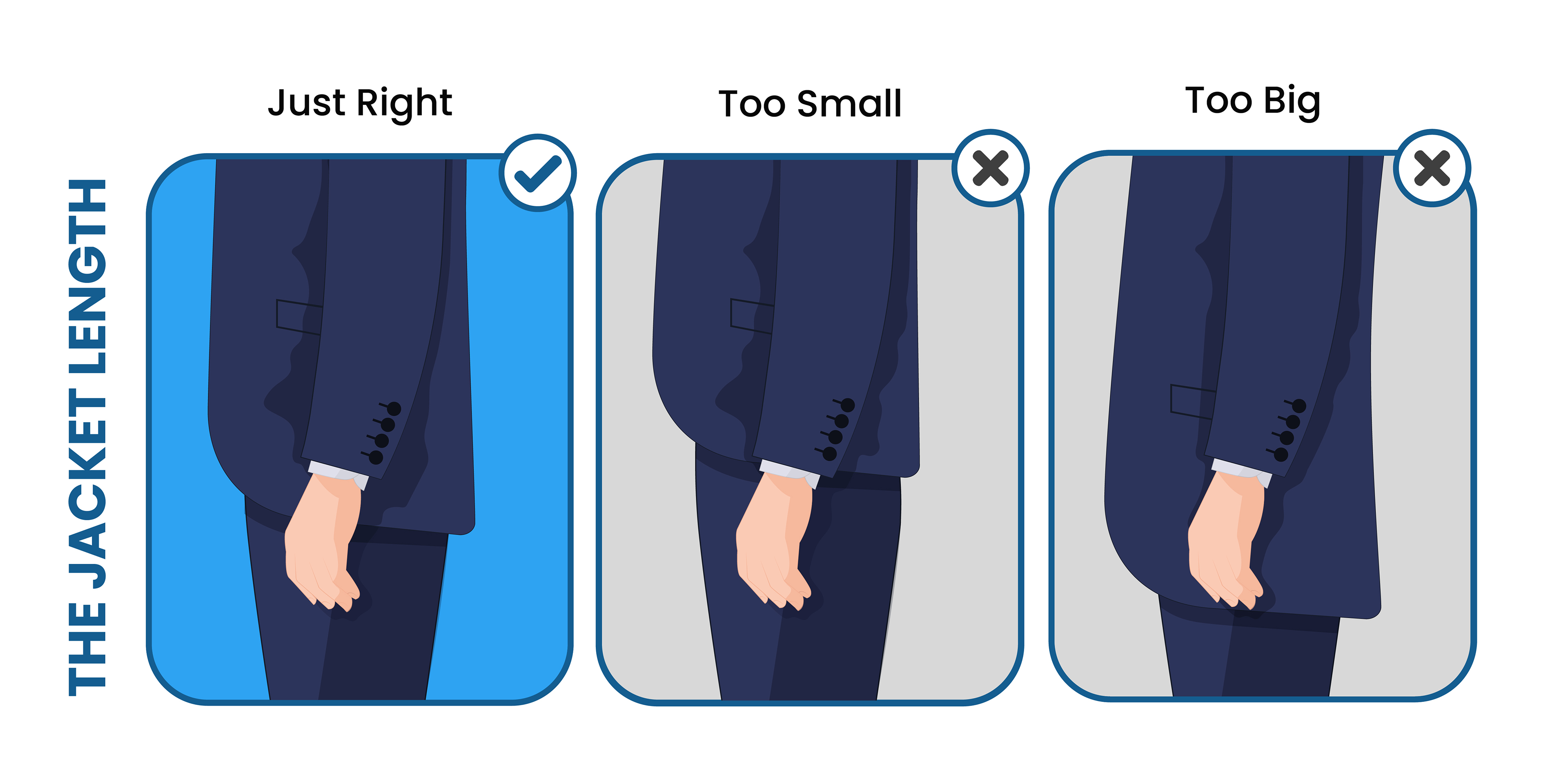 The hem of your jacket should land just near the bottom of your crotch.
Factors That Determine Your Suit Color
Unless the wedding dress code is black-tie and you know you'll be wearing a tuxedo (more on that below), the color of your suit can vary.
However, as a father of the bride, you aren't free to pick any color you prefer; outside factors will narrow down your choices.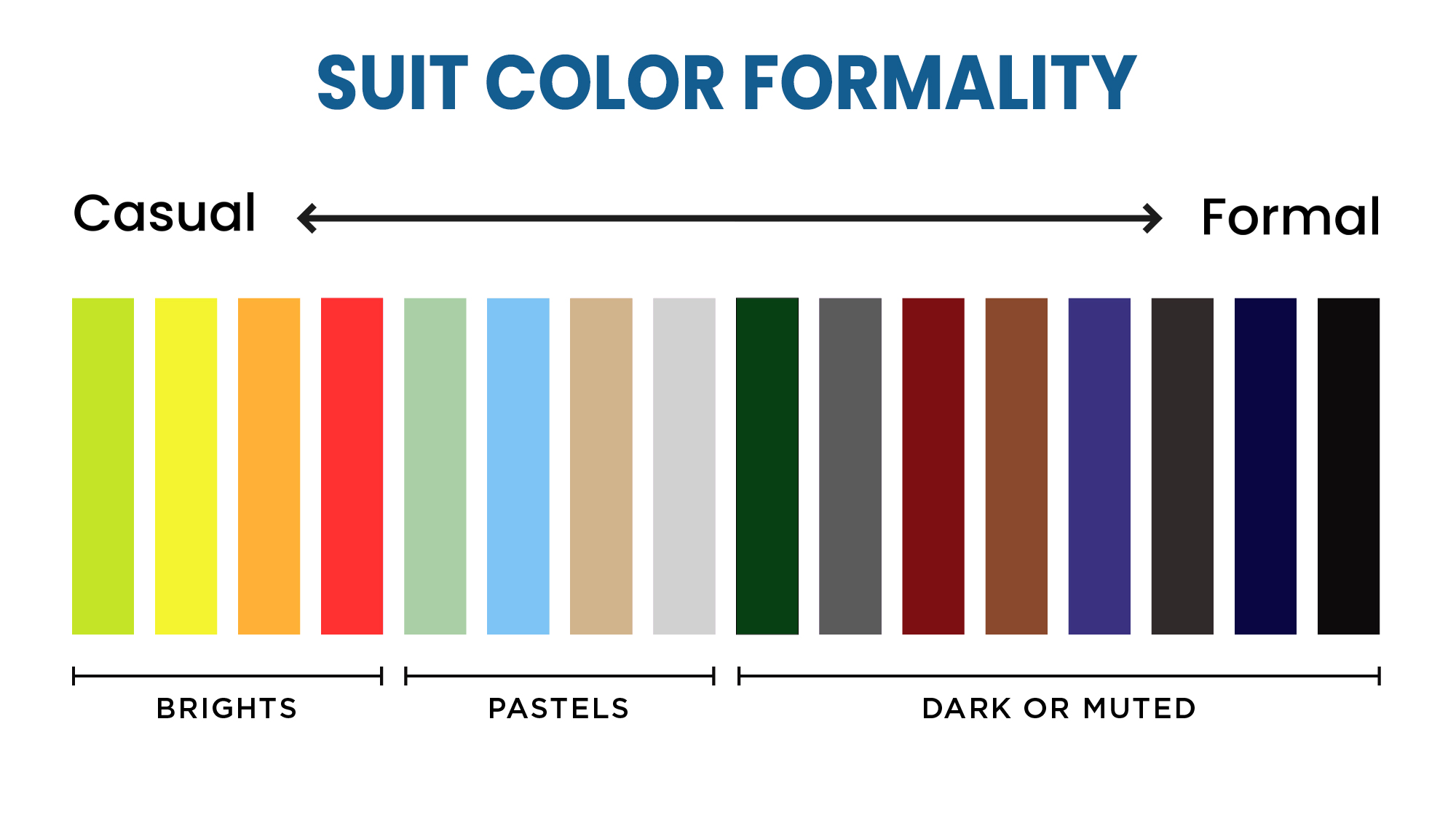 For example, the season is one of the most significant influences on what suit colors are acceptable.
Winter weddings are most suitable for dark colors, like charcoal or navy. On the other hand, spring and summer weddings are warmer and brighter, inviting lighter, cheerier colors.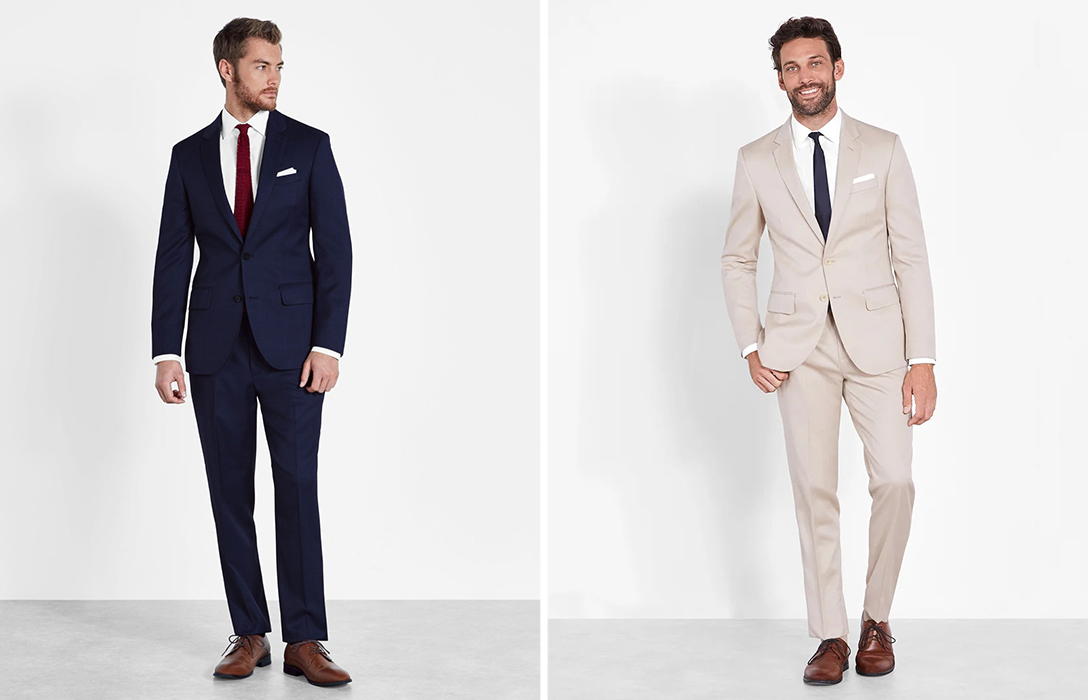 The timing of the wedding similarly impacts your color options.
For example, evening weddings lean darker and more formal, while daytime weddings are usually more casual and, therefore, suitable for lighter suits.
What Should the Father of the Bride Wear
A wedding invitation leaves a lot of open-ended questions about attire, but perhaps the most tricky question is what the bride's father should wear.
He's not an official part of the wedding party yet holds a significant role.
The tone for the wedding is mainly set by the bridal couple. So, the best place to start is by taking your cues from the dress code they set.
Then, once you know the formality and the season, you can build your special outfit.
Classic Black Tuxedo for a Black-Tie Wedding
A tuxedo is perhaps the most traditional outfit for a wedding the father of the bride can wear.
Not all weddings are black-tie, of course, but they certainly are the easiest for men to dress for!
So, it's best to wear a tuxedo if the couple opts for a black-tie dress code.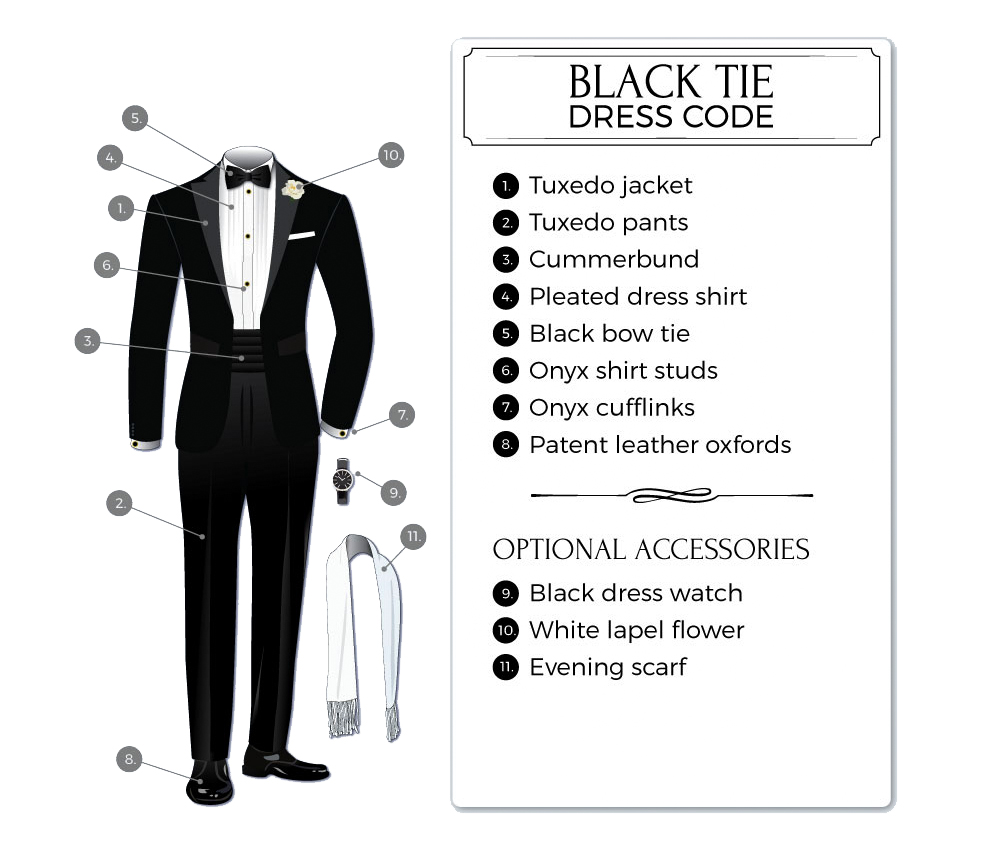 The basics fall into place around your tux. So, naturally, you need a white dress shirt to complete your tuxedo.
A standard white button-up will work, but a bibbed tuxedo shirt is more formal and more appropriate for your unique role.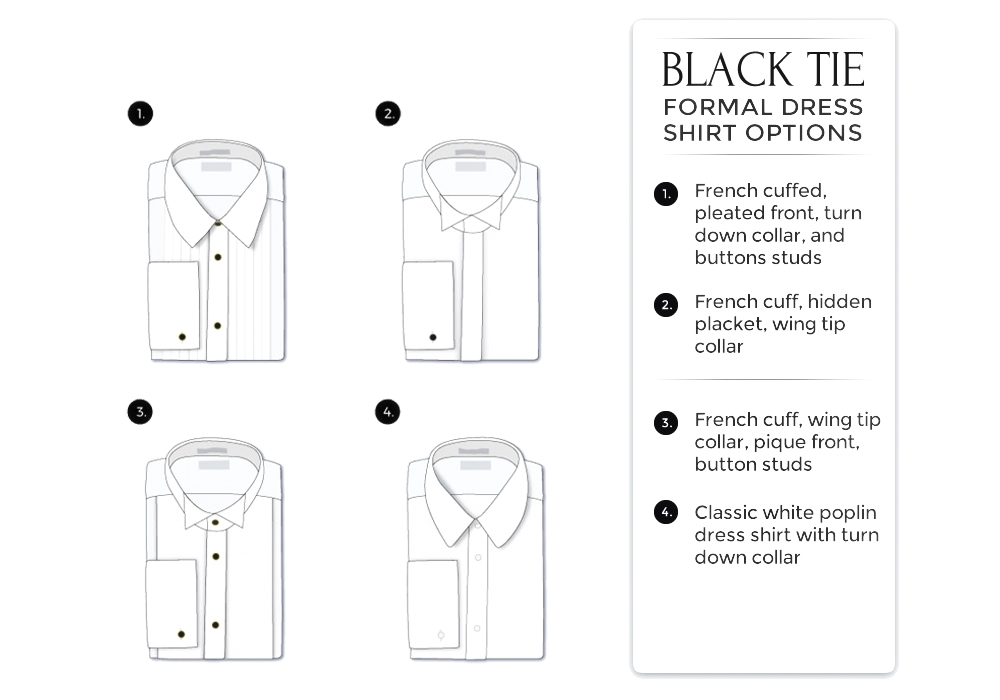 French cuffs are a classy way to enhance your outfit and have the bonus of needing cufflinks.
Gather your black bow tie (not pre-tied) and black patent leather shoes for the finishing touches.
Tuxedos are similar to suits in that they come in various cuts. Make sure you choose a tuxedo with the most flattering cut for your body type – generally, the slimmer cut, the better.
Black Suit for a Traditional Nighttime Wedding
Even without the black-tie requirement, if the wedding is in the evening, it's a pretty formal affair. Therefore, the black suit is still your standard color since it's the dressiest option.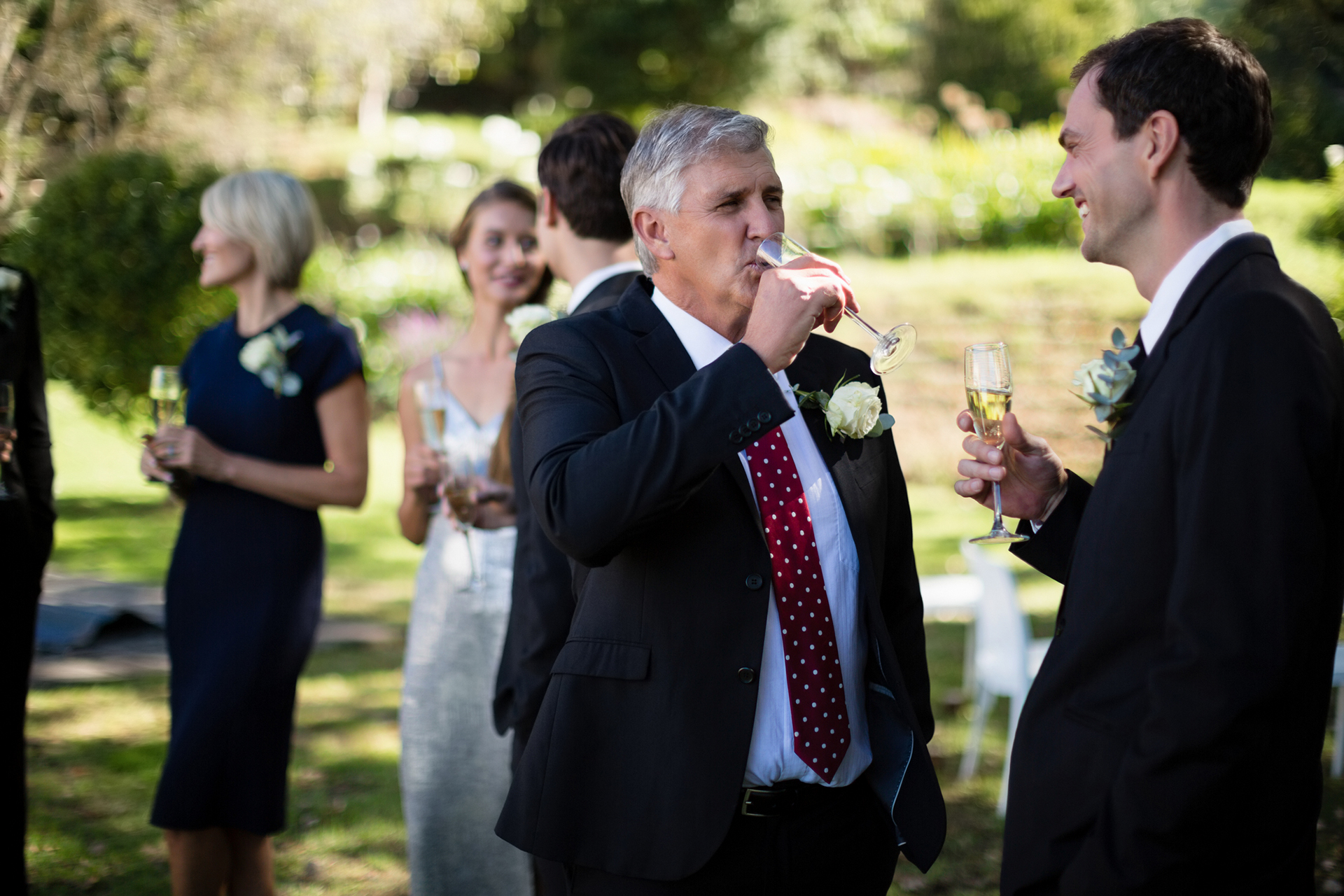 A three-piece suit is most dressy, but it would be advisable to leave off the vest in this instance.
The groom will likely be wearing one, and you don't want to upstage him in terms of formality.
However, you can tweak your black suit with accessories. The color of your tie and pocket square are variable and can change your look while adding a bit of your personality.
Of course, you'll likely have a boutonniere to add a dash of drama to your suit jacket.
The good news is that a black suit is difficult to mess up. It can't clash with the wedding colors, so those are easy to incorporate.
And a white dress shirt is still your best choice to keep your wedding outfit formal.
Don't choose a suit with a pattern, since that will make you less dressy. Your suit needs to be solid.
However, you can customize your lapels if you want some character. Peak lapels are more formal, but notch lapel is acceptable, too.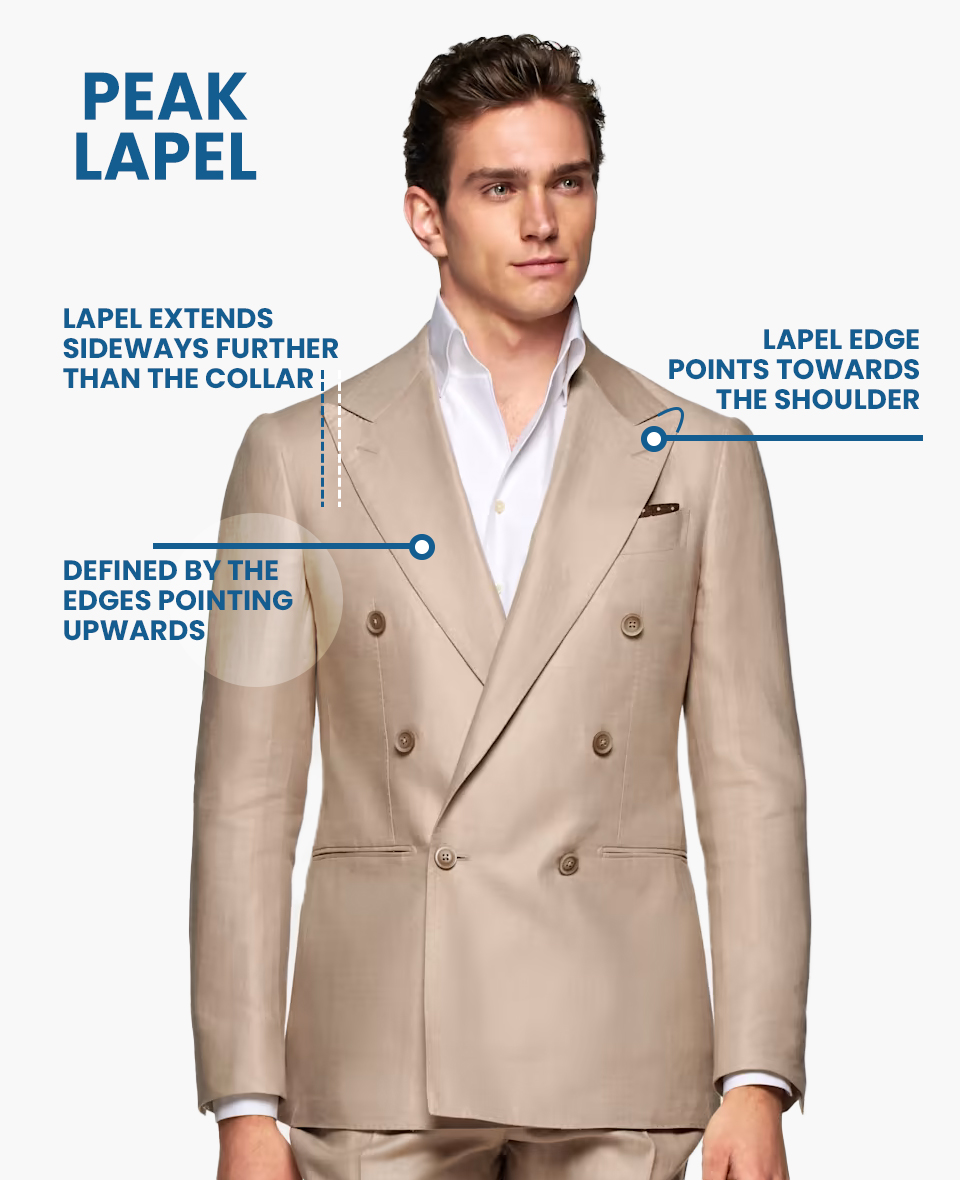 Since your outfit isn't as dressy as a tuxedo, you can ditch the patent leather dress shoes and wear black leather oxfords instead.
Navy Suit for a Semi-Formal Wedding
A navy suit holds a similar formality level as black suit attire. It's only slightly more relaxed.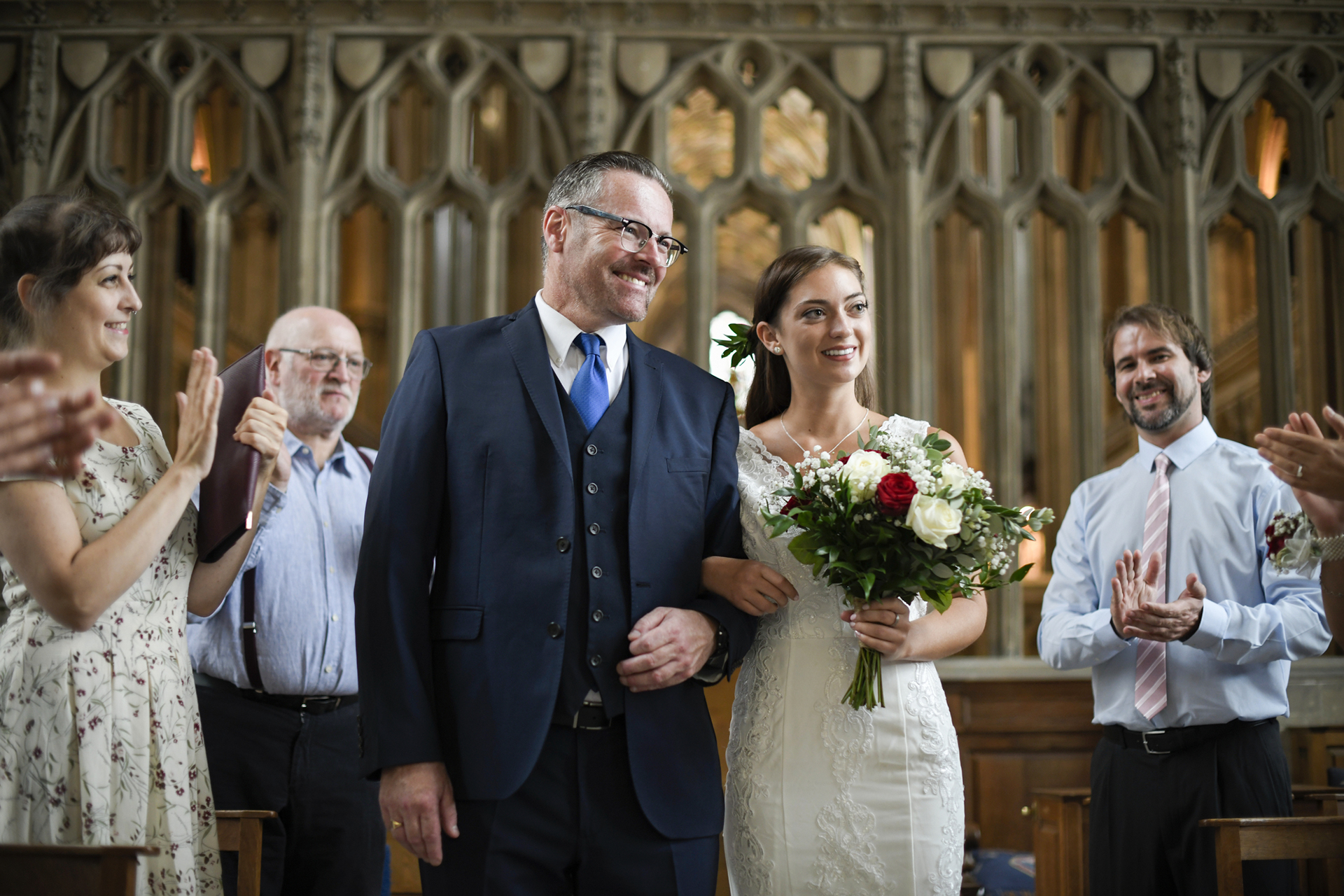 You should follow most of the rules as wearing a black suit when dressing for a semi-formal wedding.
Navy is the perfect color because it's still very dressy yet not as severe as black. You may want to steer toward peak lapels to up the dressiness of the suit, though.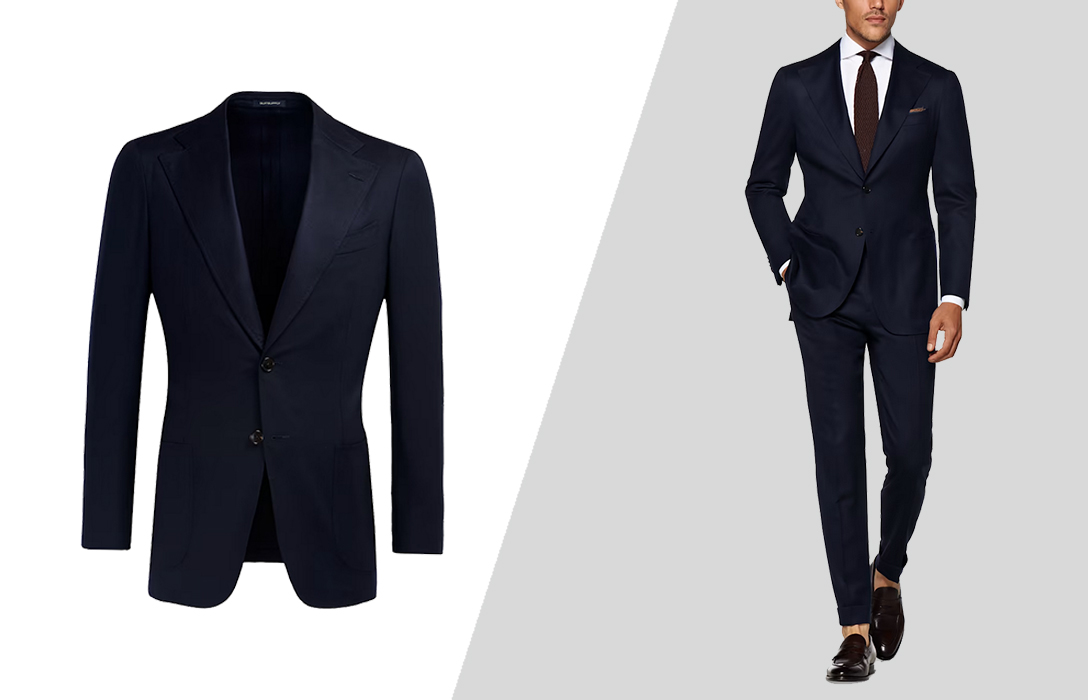 You still must include a white button-up dress shirt. However, you can swap out the black dress shoes for dark brown ones.
Oxford shoes are ideal, but you can also include derby shoes.
Because navy is a more challenging color to match than black, your tie options are restricted.
Choose a dark tie to keep your formality. Black, brown, navy, or charcoal are all excellent choices. However, you can add a brighter dash of color with your pocket square.
Blue or Grey Suits for a Modern Wedding
Not every bride and groom wants a traditional dressy wedding. If they lean toward a more modern wedding, the father of the bride has more color flexibility for your suit.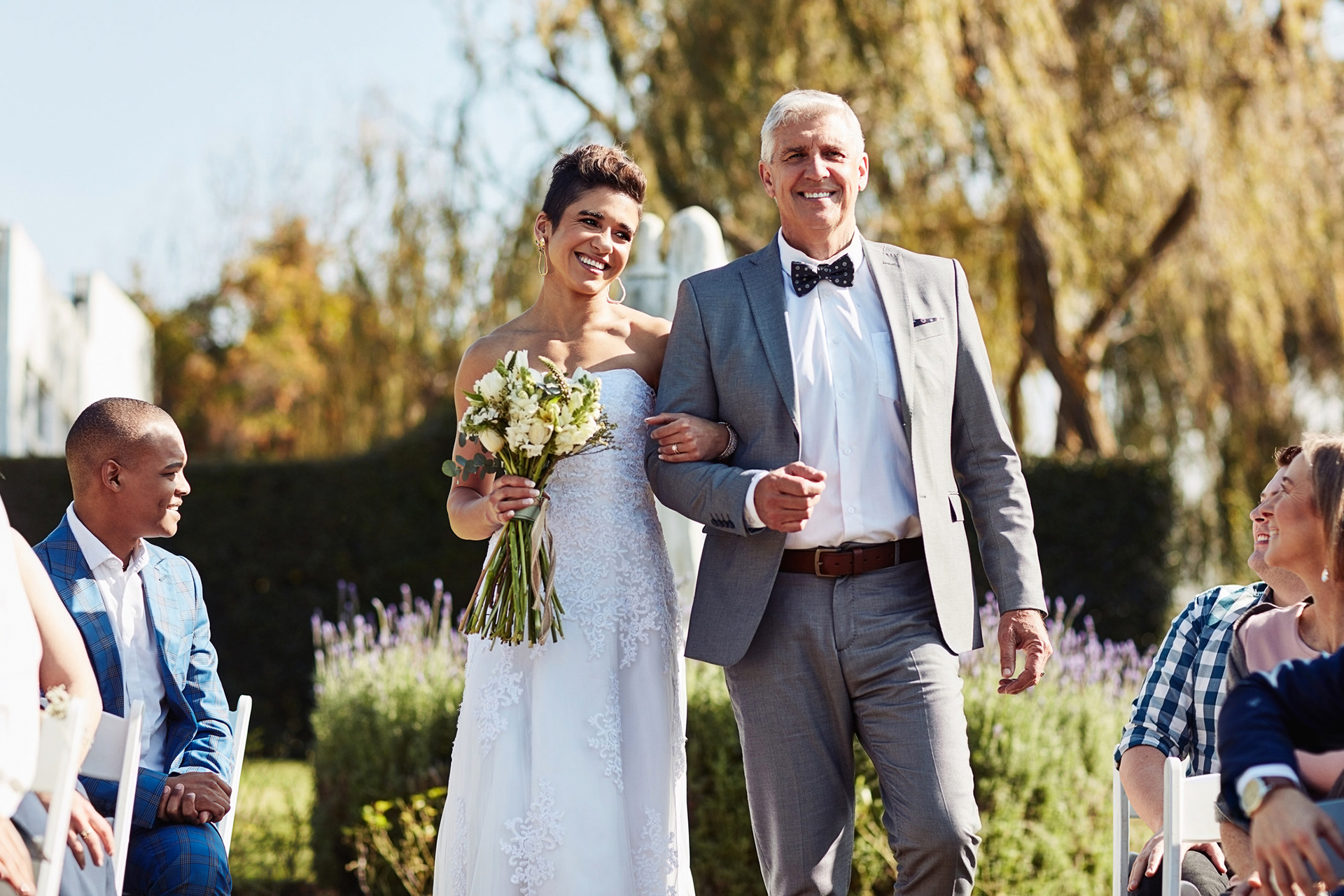 If you want to add a modern flair, steer away from dark neutrals. Instead, blue and grey are cheery colors for dressing, and they're also more flexible.
In addition, these shades are brighter and less stiff than black or navy, so they're an ideal way to loosen up your outfit.
And they are all season colors, so you don't need to restrict them based on the temperature.
Blue and grey are also wonderful for matching ties. You can choose from vibrant shades or more muted ones.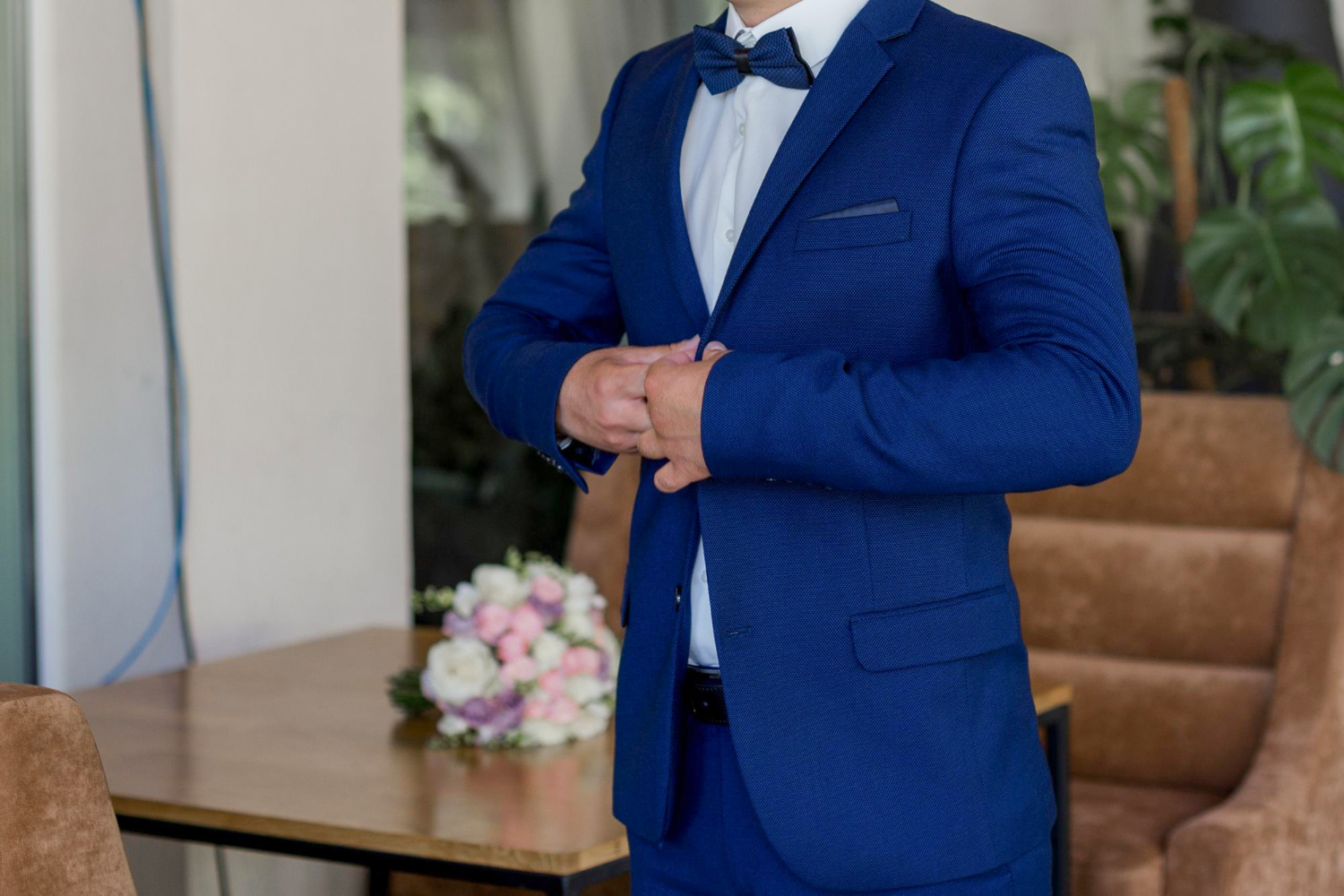 Because blue and grey are still on the dressy side, you should stick with your white dress shirt. You can opt for black or brown leather dress shoes.
Light Suit Colors for Daytime Wedding
If the event is held during daylight hours, it's a casual wedding. This means you can loosen up the dress code. Lighter suit shades are ideal for daytime weddings.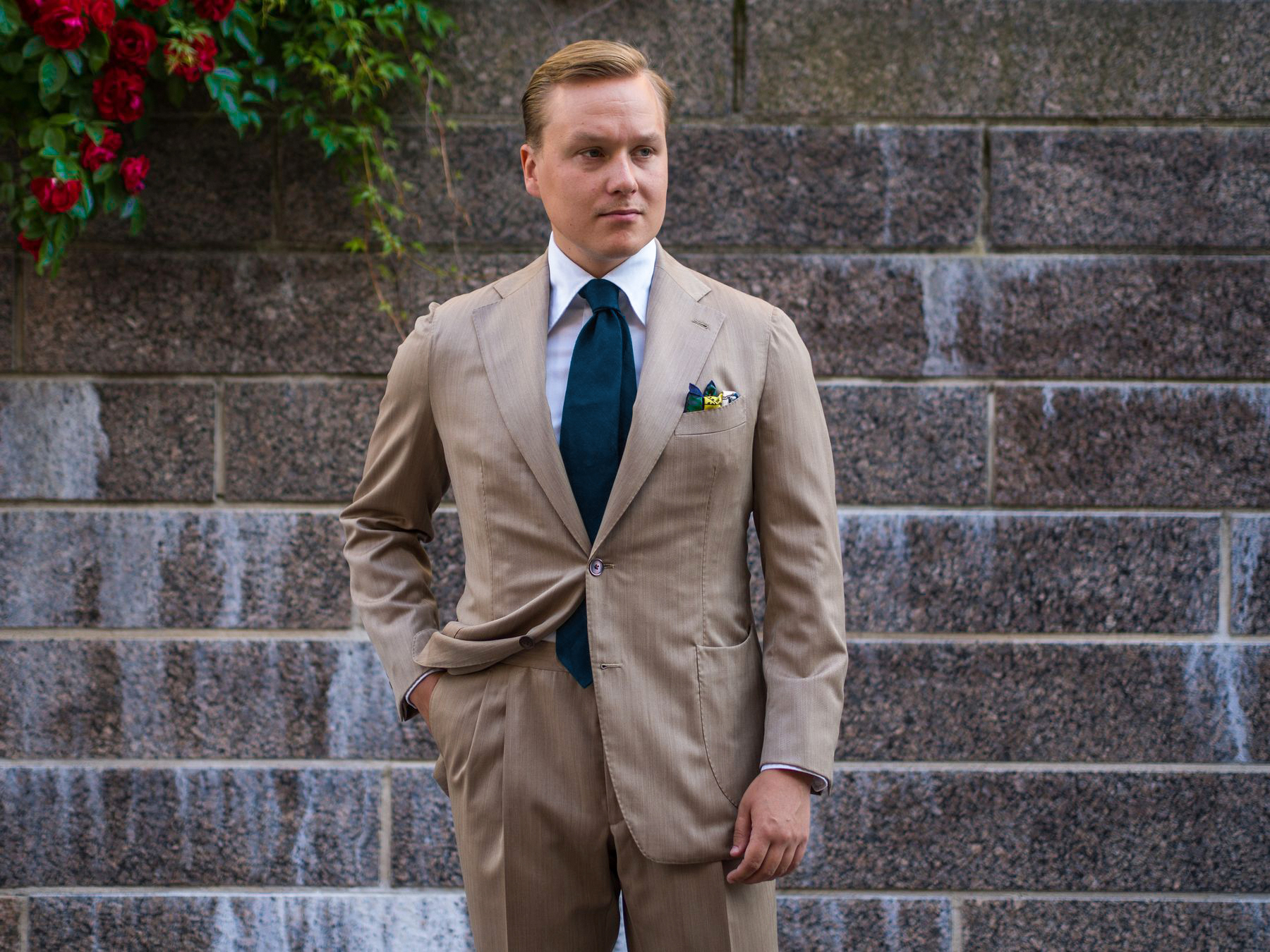 You can opt for a light neutral, like tan or light grey. Those are versatile colors that are easy to work into nearly any color scheme.
But you aren't tied to neutrals. You can also try out a more vibrant shade, such as light blue, especially if it's a summer wedding. This is a very cheery and joyful way to celebrate!
Since the wedding is more casual, you're free to play with texture and patterns. If the wedding is in a warm climate, try a linen or seersucker suit.
Accessories for the Father of the Bride
Adding accessories is an easy way to make your wedding outfit stand out.
For example, skip the standard belt and wear suspenders instead. Suspenders are impeccably suave and will elevate your suit to a more sophisticated level.
If you would like to raise the profile of your suit, try a waistcoat or a vest. A vest is a quick way to transform a two-piece outfit into a three-piece one—what a simple way to make your standard suit dressier.
Of course, your wedding dress shoes can influence your entire ensemble. The right pair of shoes can complete your outfit.
Generally speaking, you should wear Oxford shoes. They're the dressiest shoe choice (other than opera pumps, but let's not go overboard!).
However, derby shoes or brogue shoes for more casual weddings are acceptable.
You'll most likely be given a boutonniere to wear, but you don't get to choose the colors or design.
Still, it's a lovely finishing touch that will signify your significant and special role as the father of the bride for the day.
Author: Alexander Stoicoff
Hi, I'm Alex, and I've studied and specialized in styling in Rome. Through my writing, I want to help men dress well and learn the purpose and significance of suits and other formal attire. My final goal is to make men more confident in their wardrobe choice and life in general.