You've finally found the perfect suit, so don't let some common suit mistakes bring your look down!
Instead, brush up on a few of these common errors to keep you at the top of your fashion game. You can step out in confidence, knowing you check off every box in the win column!
Poor-Fitting Suit Signs
Perhaps the most grave mistake a man can make when it comes to suits is wearing one that doesn't fit perfectly.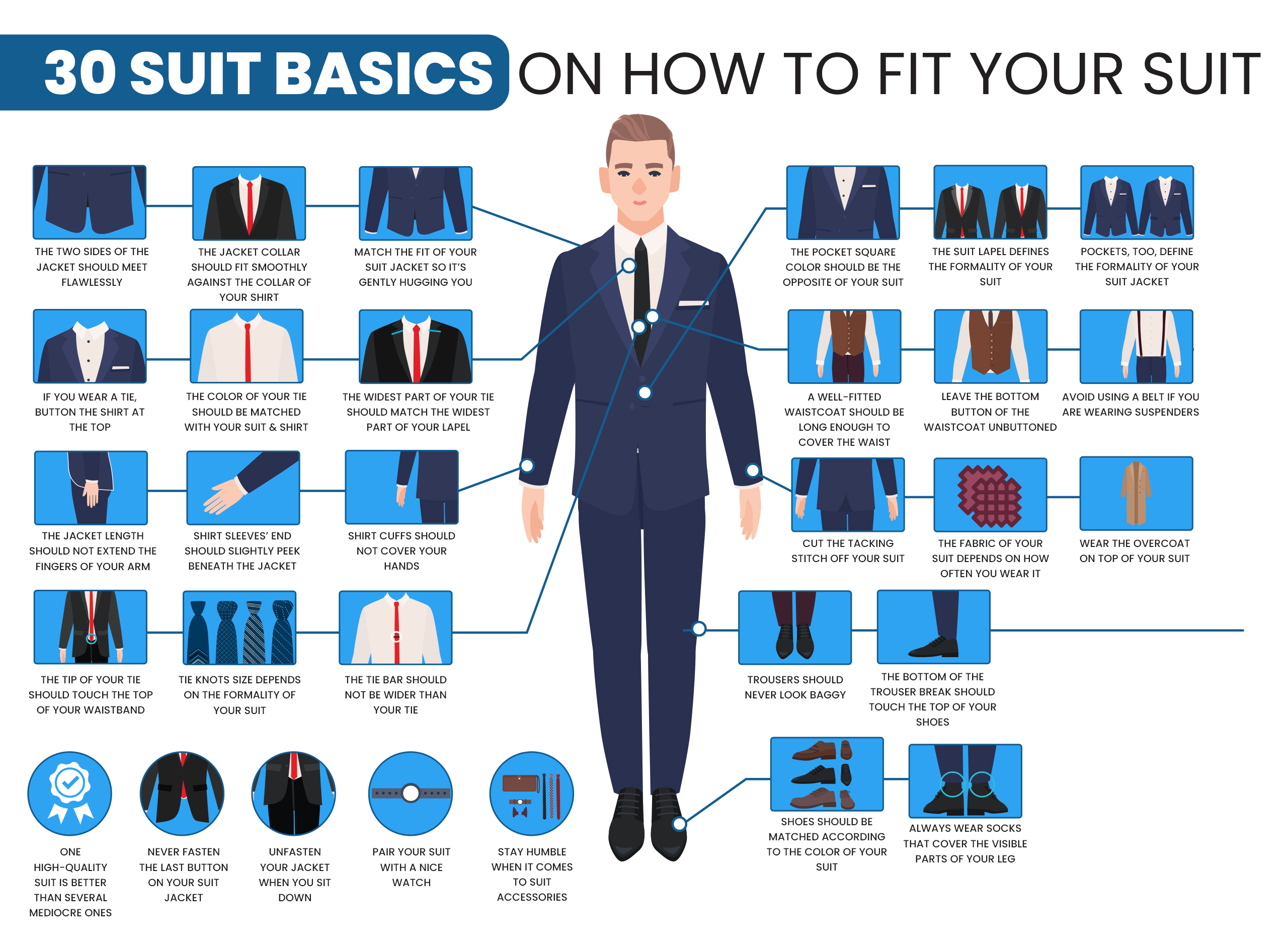 Ensuring you've got a great fit on your hands requires paying attention to some of the finer details of your suit.
The Dreaded X
Check that your suit jacket isn't too tight by paying attention to how it sits on your torso when it's buttoned.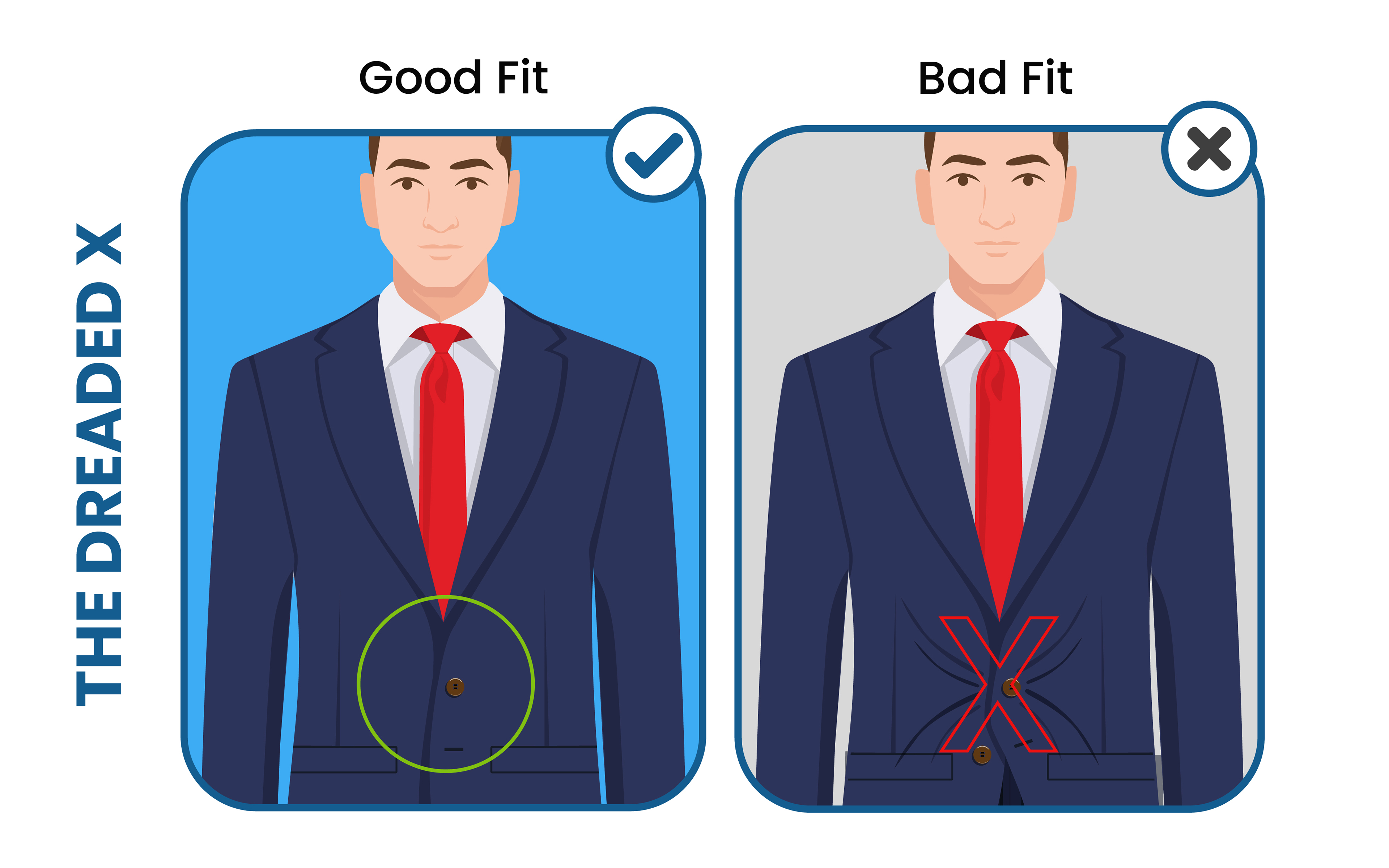 The jacket is too tight if you notice a large X crease across your body. If it sags when buttoned, it's too loose.
Poor Jacket Sleeve Pitch
The angle at which a sleeve is attached to the suit jacket's body is poor if you notice wrinkles on the sleeves when your arms are at rest.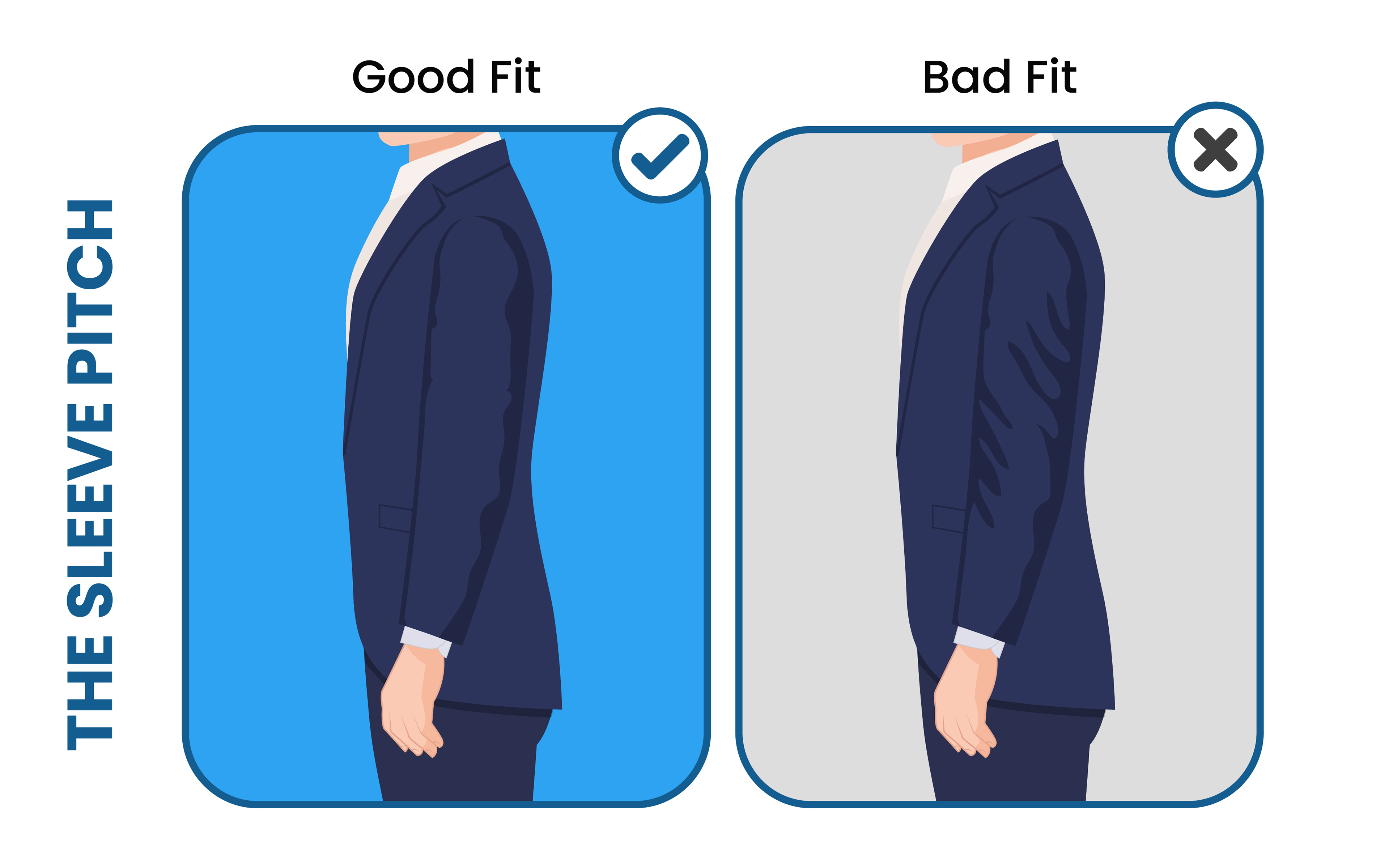 Avoid a jacket sleeve pitch by finding a suit jacket that accommodates your body type. If most suit brands rest poorly on your arms, consider bespoke suits.
Shoulder Divots
Another telling indication of fit is how the shoulder seams line up. Don't let them hang over the ends of your shoulders; that makes you look sloppy.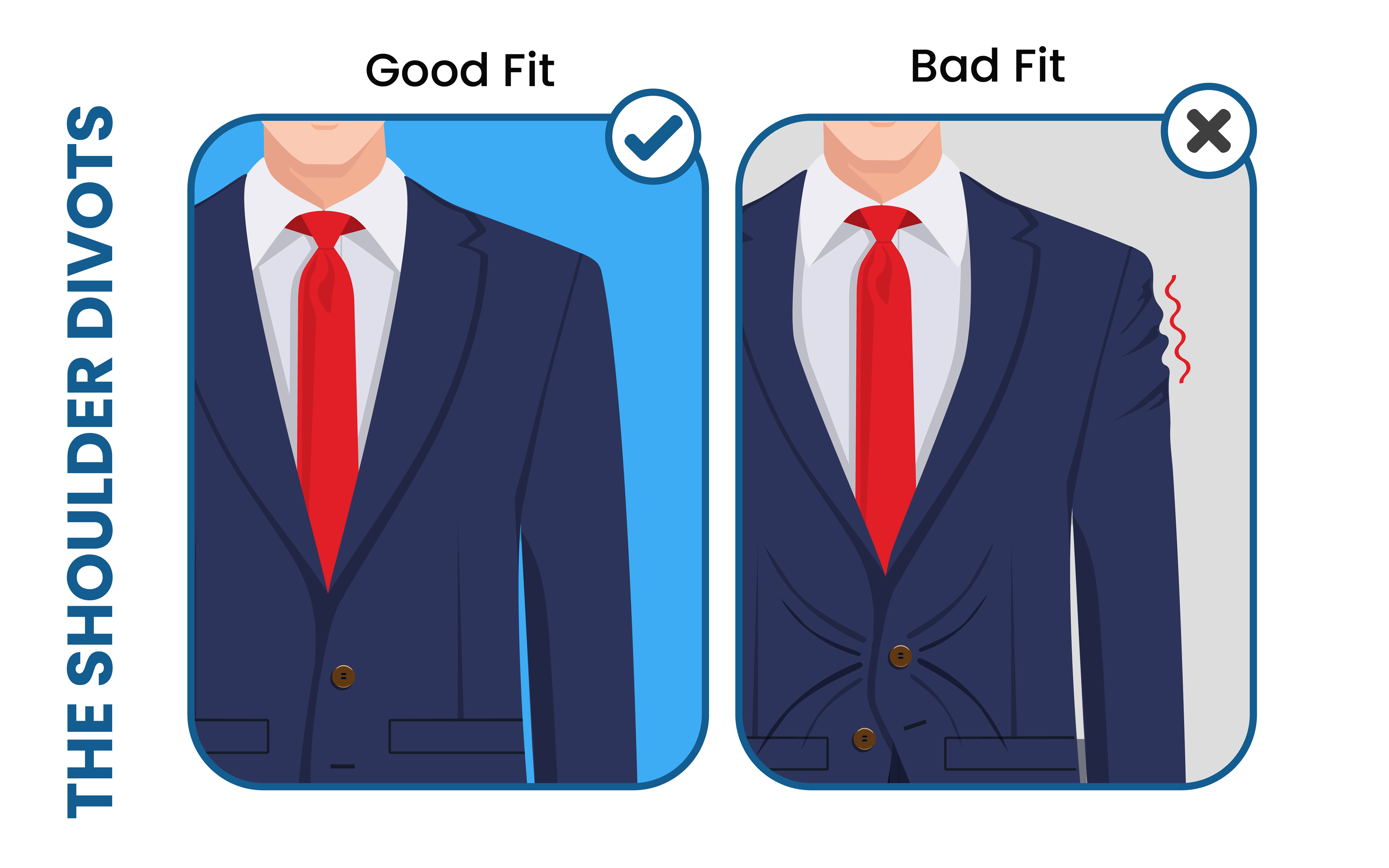 Instead, they should sit directly atop your shoulder bone.
Pant Wrinkles
Don't forget to pay careful attention to the pant's fit as well. One of the most severe errors is trousers that are too long.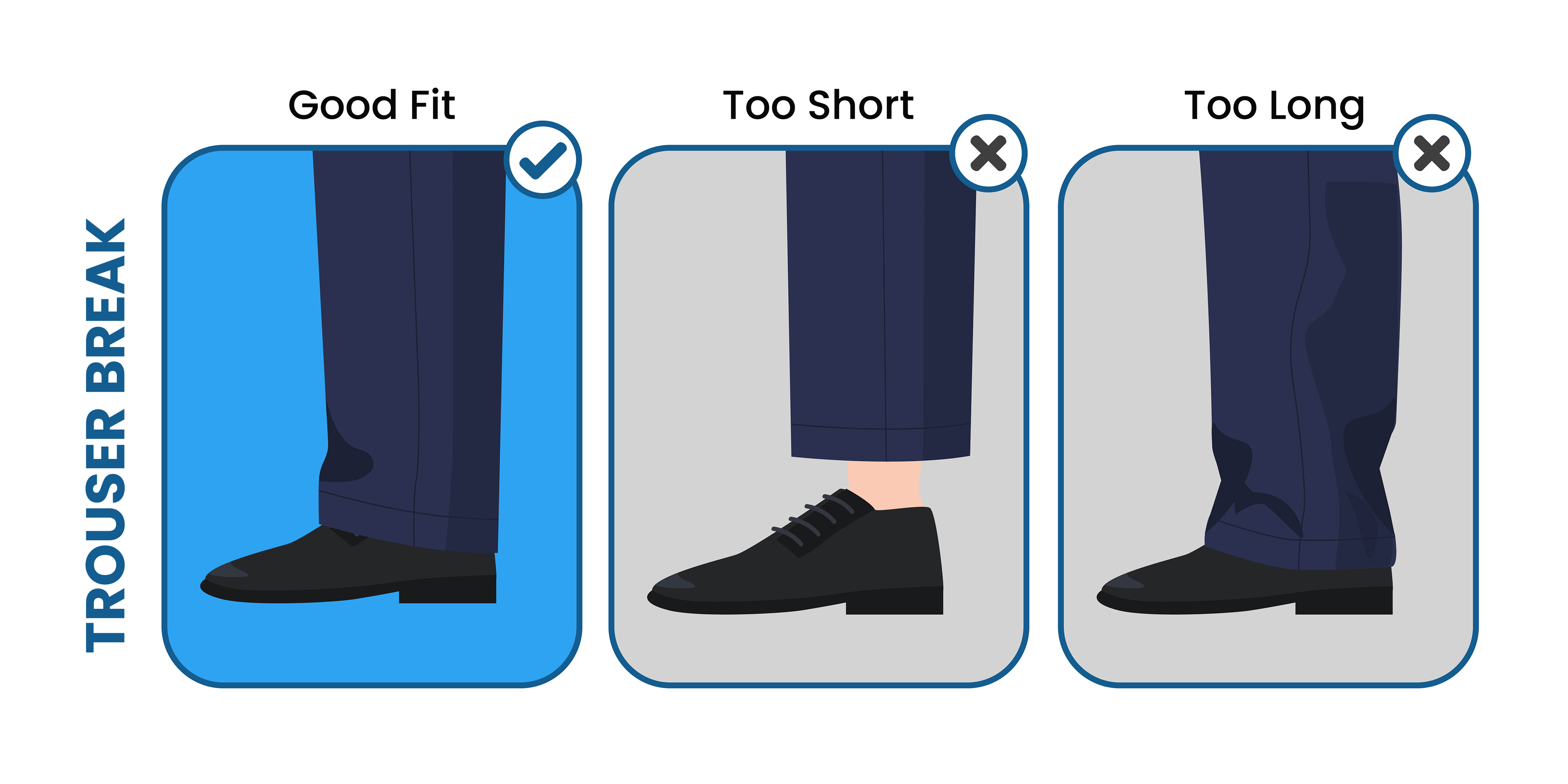 Your pants should have a slight break at the ankle. They should not pool on the top of your shoes.
But one of the most dreaded suit mistakes is having a baggy seat, also known as the butt wrinkle. Incorrect pant size and fit, incorrect rise, and width can all contribute to this phenomenon.
If the pants' rise is too long, it can cause the seat to sag and wrinkle. And if the rise is too short, it can cause the fabric to pull.
Not Showing Shirt Cuffs Beneath the Suit Jacket
Your shirt sleeves should be slightly longer than your jacket sleeves. This is because you want to leave about a quarter of an inch of sleeve length peeking out from under your suit jacket.
Your suit jacket sleeve should end just above the wrist bone. On the other hand, the cuff of your shirt sleeve should reach to the base of your thumb, just past your wrist.
Gap Between the Suit Jacket Lapel and Shirt Collar
If you notice that your jacket's lapel doesn't sit smoothly against your dress shirt collar, your suit jacket is too large. A gap in that area is another way to make your suit look amateur or sloppy.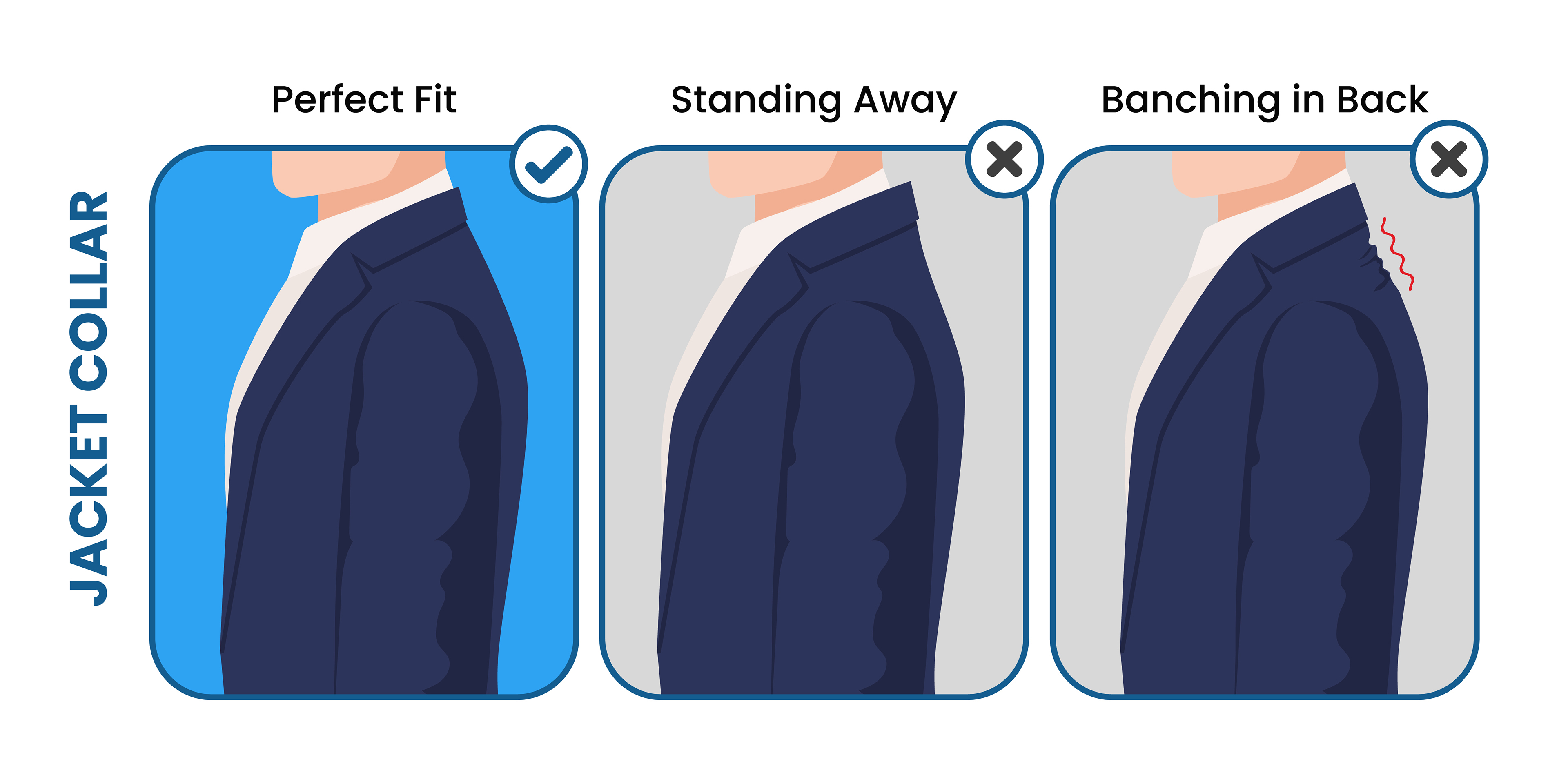 Another way to discreetly perk up your style is to wear collar stays. These unnoticeable inserts help your collar stand up straight, helping you look very put together.
And remember to keep your collar tucked under your jacket's lapel; this isn't the disco era, so having them fan out over your lapel will look very dated.
Finally, be sure to match your tie knot with your collar size. The wider your collar spread, the larger your knot should be.
Improper Suit Jacket Buttoning
Did you know there's a system for how you must button your suit jacket? For starters, when standing up, your jacket must be buttoned. But when you sit, you need to undo all your buttons. It just looks better.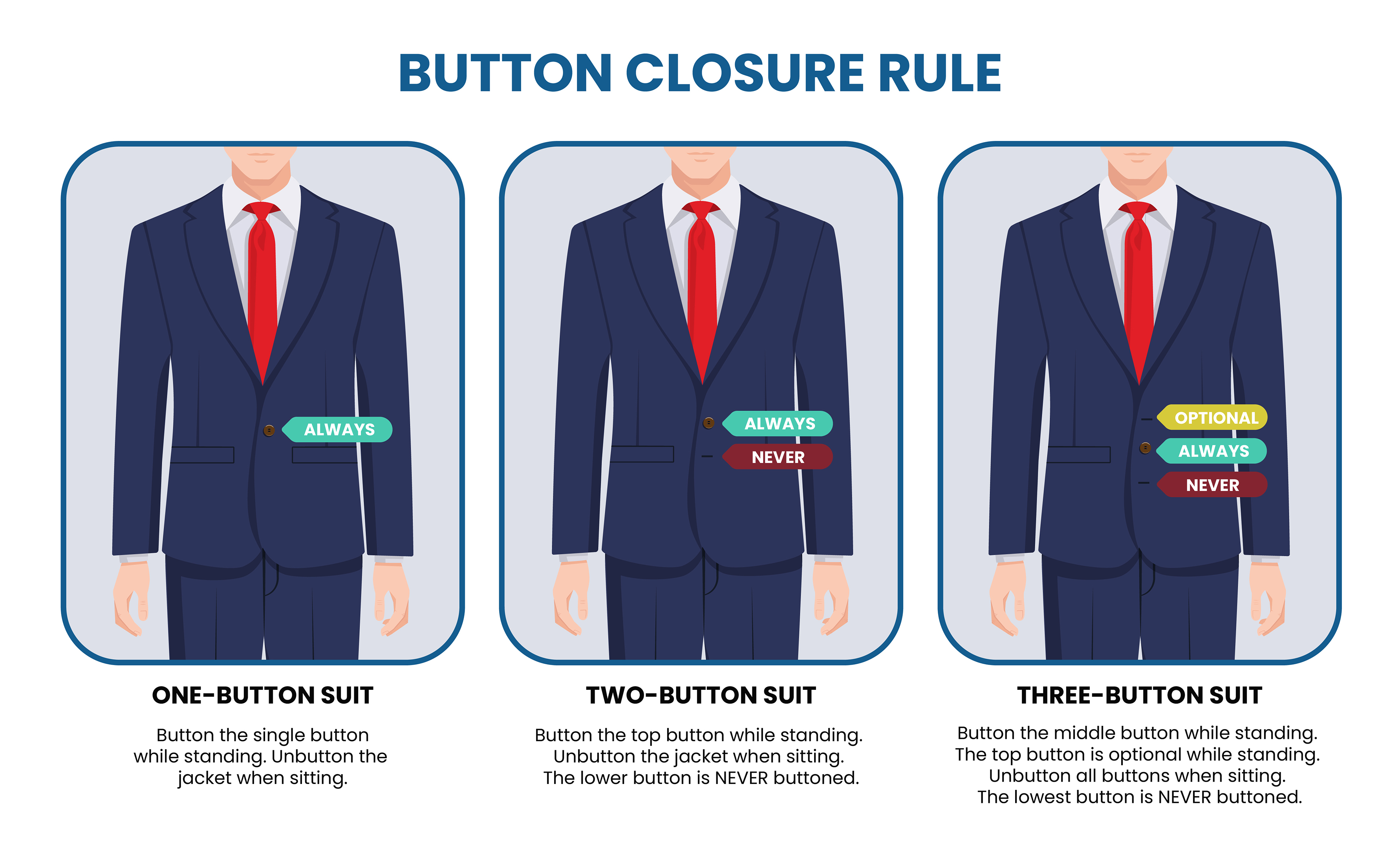 For single-breasted suits, you may have anywhere up to three buttons. The bottom button must always be left undone unless you're wearing a single-button jacket.
If your suit jacket has a third button, that top one is optional; you get to make that style choice, but the second button is non-negotiable. It must be buttoned.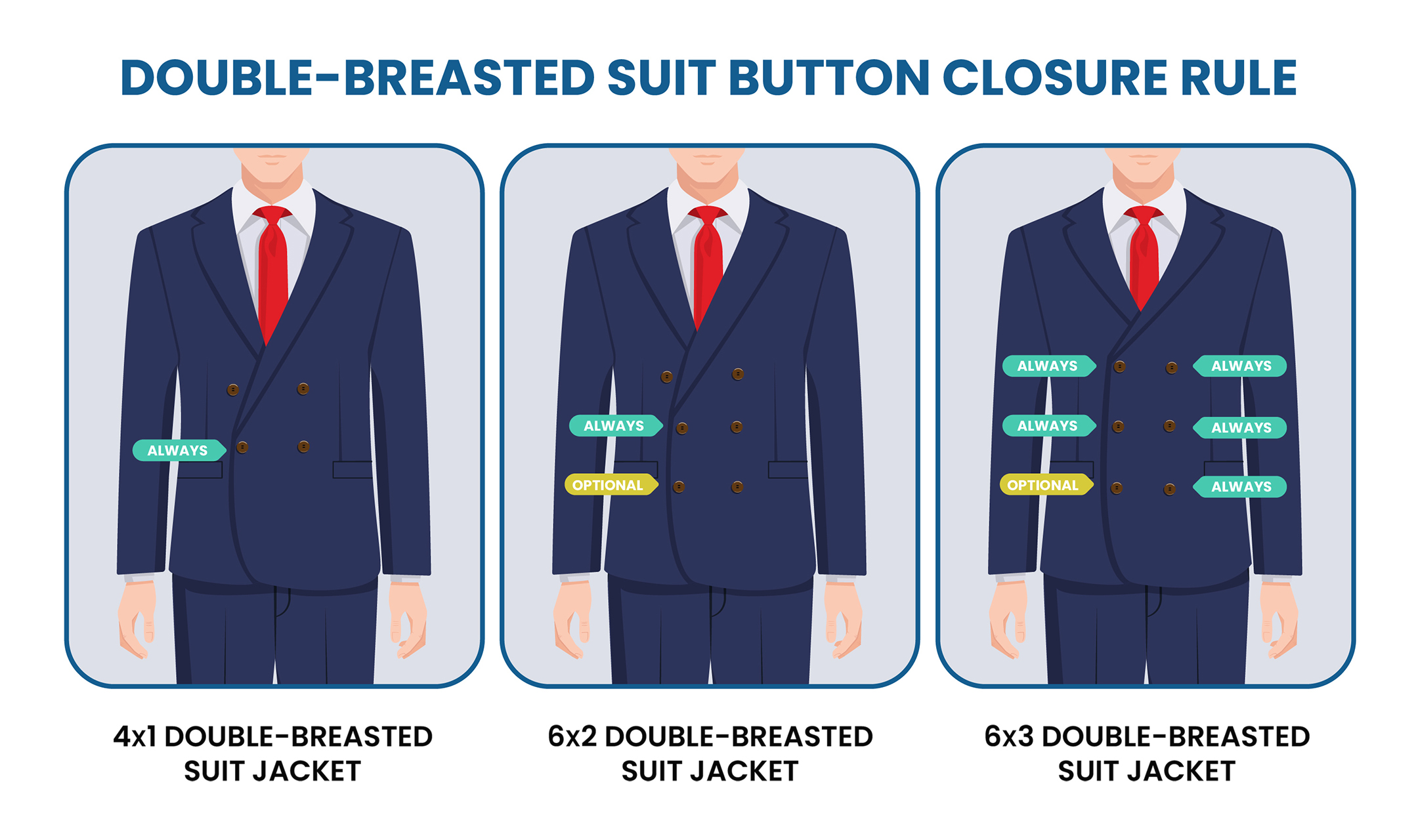 If your suit is double-breasted, you may still leave the bottom button unfastened, whether you're wearing a four or six-button jacket. All others are required buttoning.
Not Properly Coordinating Suit Colors
The right color combinations can make or break your entire suit aesthetic. So don't be shy; use the color wheel to guide you if you're not feeling on firm ground here!
The goal is to create a unified look when matching your dress shirt and tie. For starters, your tie must always be darker than your dress shirt.
If your dress shirt is white, score! Your tie options only need to coordinate with your suit.
But for a colored dress shirt, look on the color wheel. Determine if you want to create:
Monochromatic look, where all your items are a different shade of the same color.
Play it safe with analogous colors (near each other on the color wheel),
Go bold with contrasting colors. This is when the colors are opposite each other.
Experiment and have fun with color, but don't throw out the color rules.
Not Removing Tack Stitching and Brand Tags
Tack stitching is the light-colored thread you'll find stitching suit jacket vents, breast pockets, and pockets shut. It's only intended to be temporary to help keep your suit in good shape before you purchase it.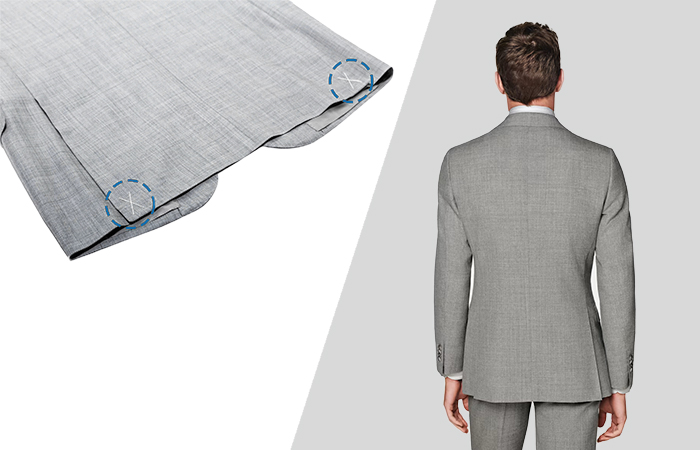 You are supposed to remove it before you wear it, so carefully cut the threads and remove them. The same goes for brand tags on the jacket sleeve.
These are purely informational, not for looks. Leaving the name brand on your sleeve won't impress anyone, so snip that off, too.
Thinking that Suit Alterations Aren't Necessary
Unless you purchase a bespoke suit, ready-to-wear and made-to-measure suits aren't likely to come to you as a perfect fit. Even many custom suits are fairly cookie-cutter.
And since we know that your body is unique from all other men, visiting the tailor should be your final step in purchasing a suit.
A tailor can take a suit that fits you pretty well and turn it into a suit that is wholly unique to your body.
So not only will you look worlds better, but you'll feel super confident as you step out in your suit when it hugs you in all the right places.
Over-Accessorizing Your Suit
Don't get me wrong; accessories are crucial in completing your look. Unfortunately, not all men understand how to accessorize with a light touch.
You only need to pick two accessories to help elevate your suit and personalize it.
For example, wearing a tie bar, cuff links, and a pocket square is a bit heavy-handed. So instead, remember the mantra that less is more. Other accessory errors?
Wearing a matching tie and pocket square set is going overboard. It's a rookie mistake; they can complement each other but never match identically.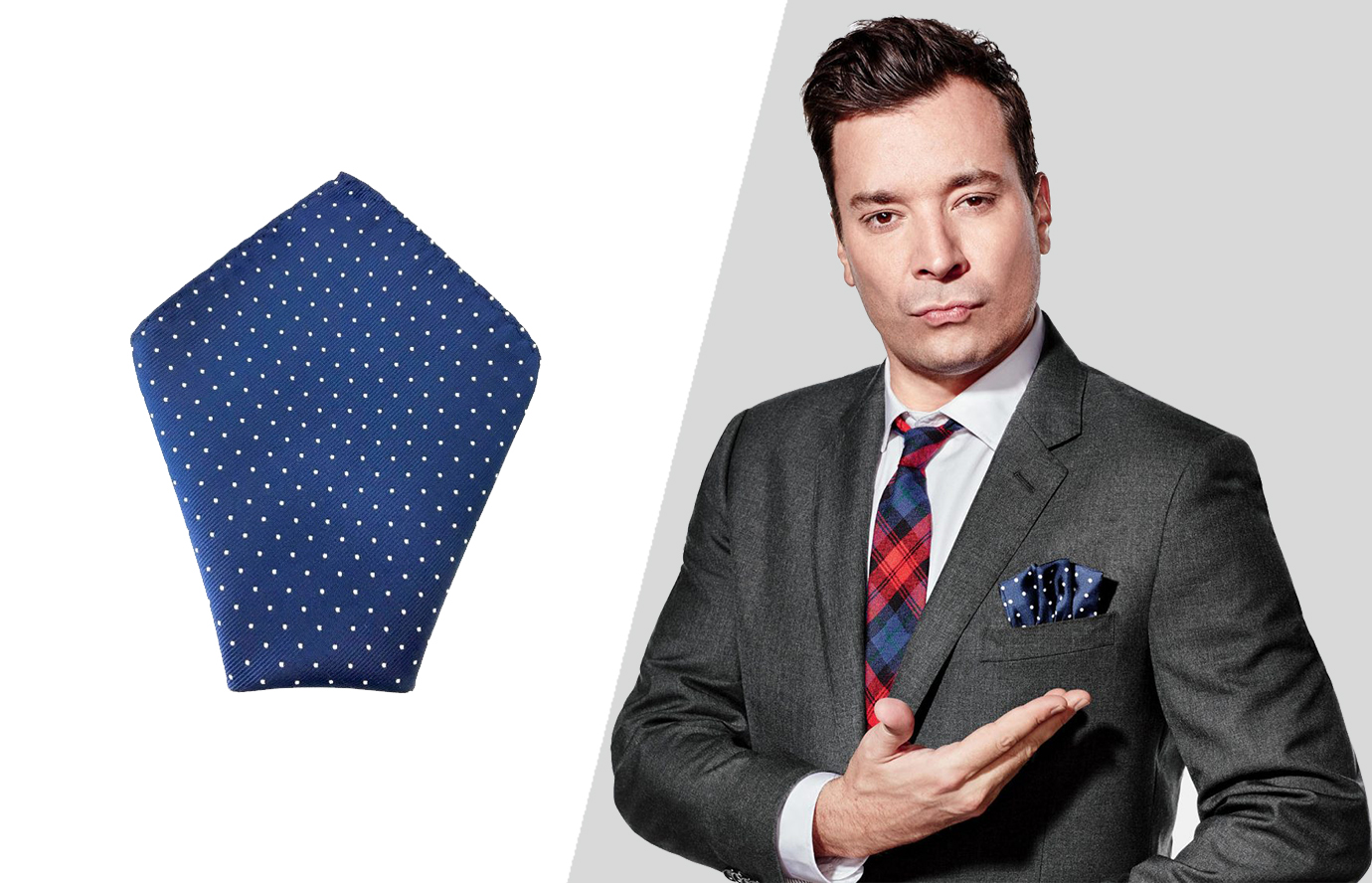 And wearing suspenders is very dashing, but don't pair them with a belt. That's just overkill. Your pants shouldn't need that much help staying in place!
Wearing the Wrong Suit for the Occasion
Most of the time, when you put on a suit, you can expect there's a dress code or at least a reasonable expectation of formality level.
Not all suits are appropriate for all suit requirements, so pay attention to the occasion.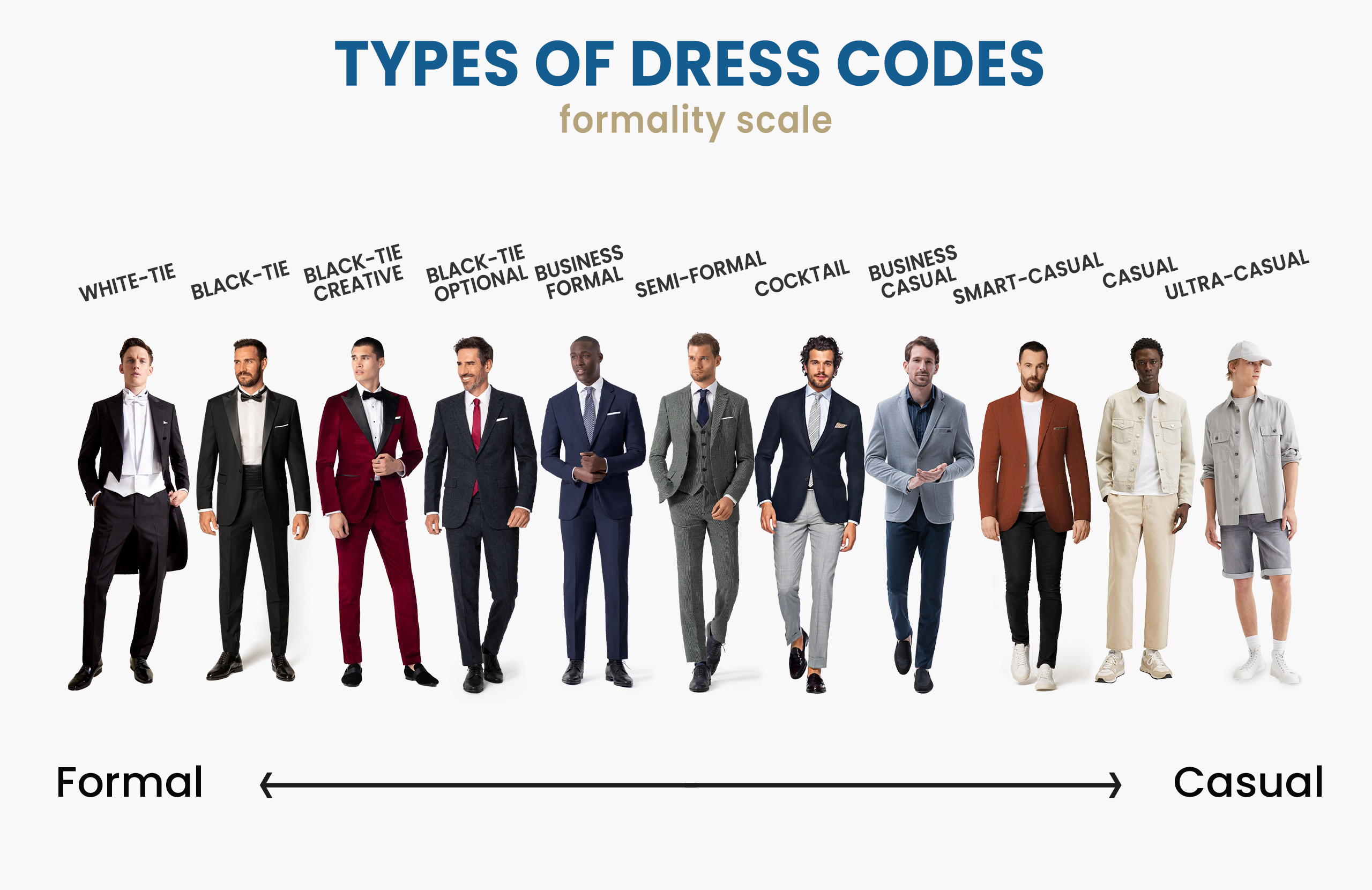 Your suit should reflect the event. For example, if it's a formal wedding, lean toward a formal wedding suit or tuxedo.
However, if you're dressing for a more informal setting, separating the suit jacket and pants can appear modern and less stuffy.
Wearing a Suit That is Outdated or Unfashionable
Suit styles come and go, so be mindful not to accidentally make yourself look old-fashioned with the wrong suit.
Steer clear of suits that give you a boxy shape; instead, favor a slim fit and tailored silhouette. This is the more contemporary shape of suits these days.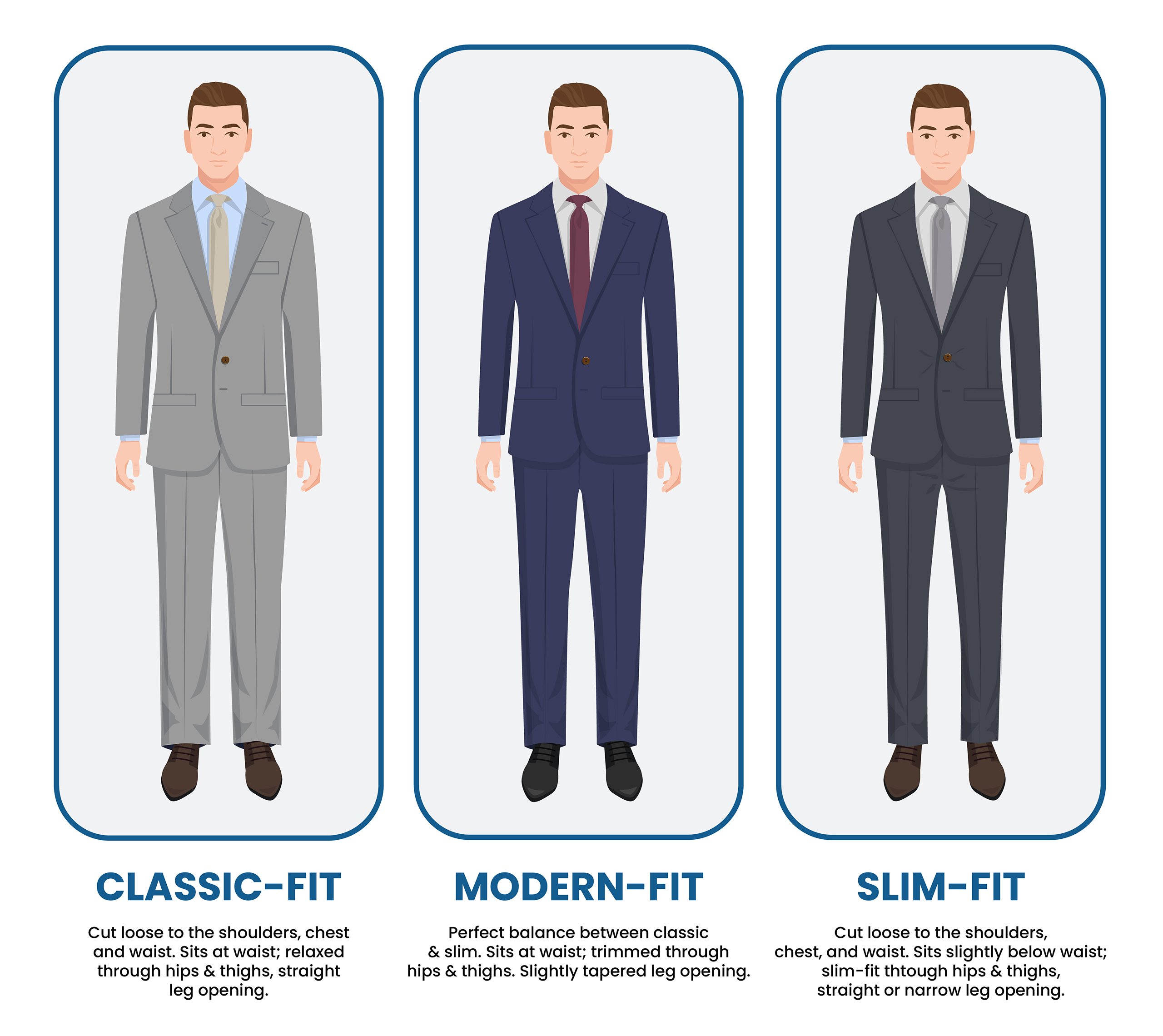 Wide lapels are also in style, but avoid looking like a 1980s holdover with too broad lapels and ties.
And by all means, stick with flat-front pants. Pleated pants have their uses, but not when wearing a modern suit.
Neglecting the Dress Shirt Tuck
Even if you are going for a casual and confident style with your suit, you still need to tuck in your shirt. Leaving your shirt tails flapping may feel relaxed and comfortable, but it looks disheveled.
Even the most casual-cool outfits still look polished. So, tuck in your shirt and ensure that it stays that way.
If your dress shirt won't stay tucked in as you move through your day, check out some tucking techniques or consider shirt stays.
Wearing the Wrong Shoes with Your Suit
Your entire image rests on every little detail, right down to your feet. That's why it's critical to have the best match with shoes.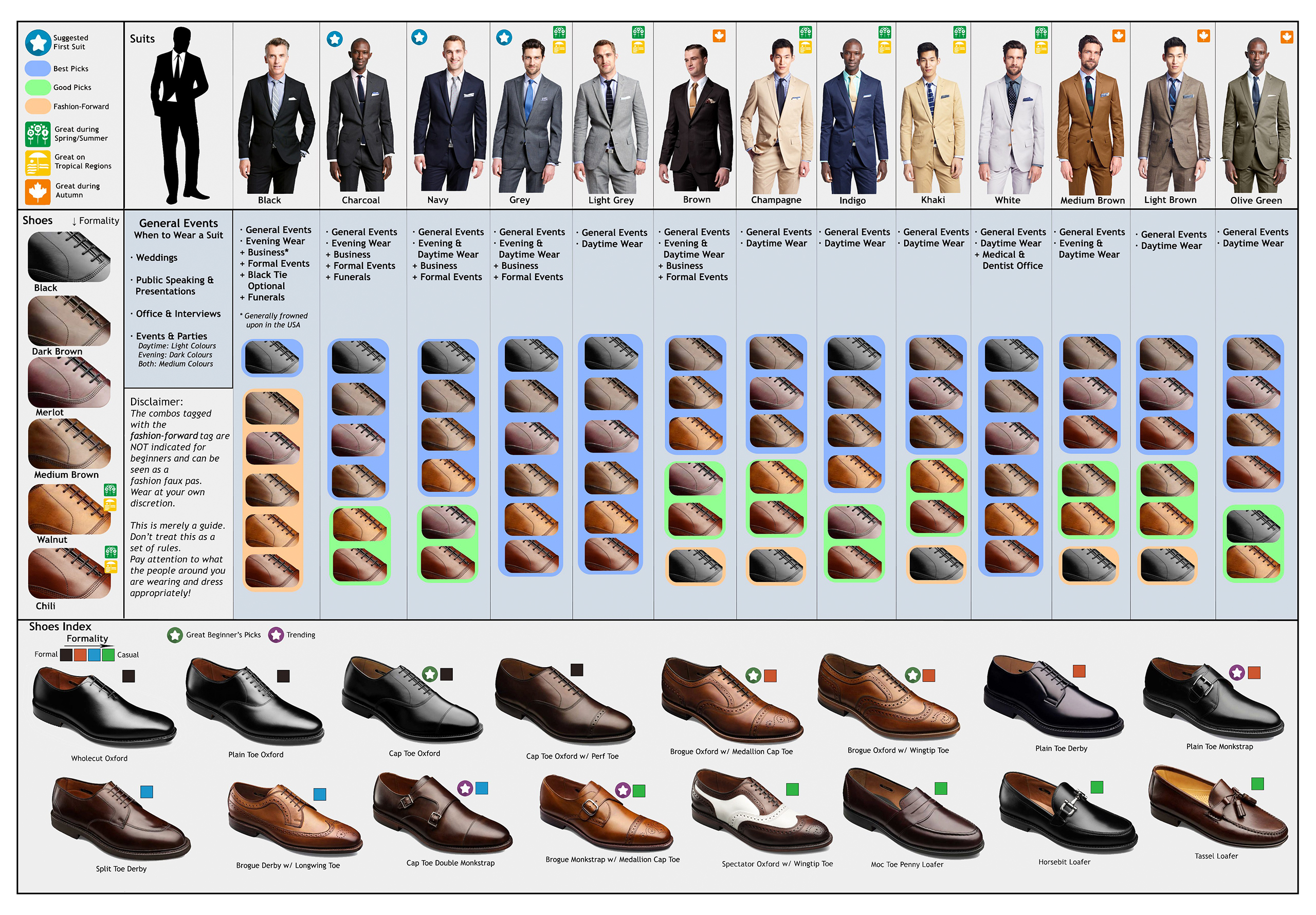 Be sure you're matching the color of your shoes appropriately to your suit. For example, black may be the most formal shoe color, but sometimes brown is more suitable.
Let your formality level help determine which style of shoe you should wear. For example, Oxford or derby shoes are ideal if you need to be professional and conservative.
However, loafers are a better match if you're headed to a casual beach wedding.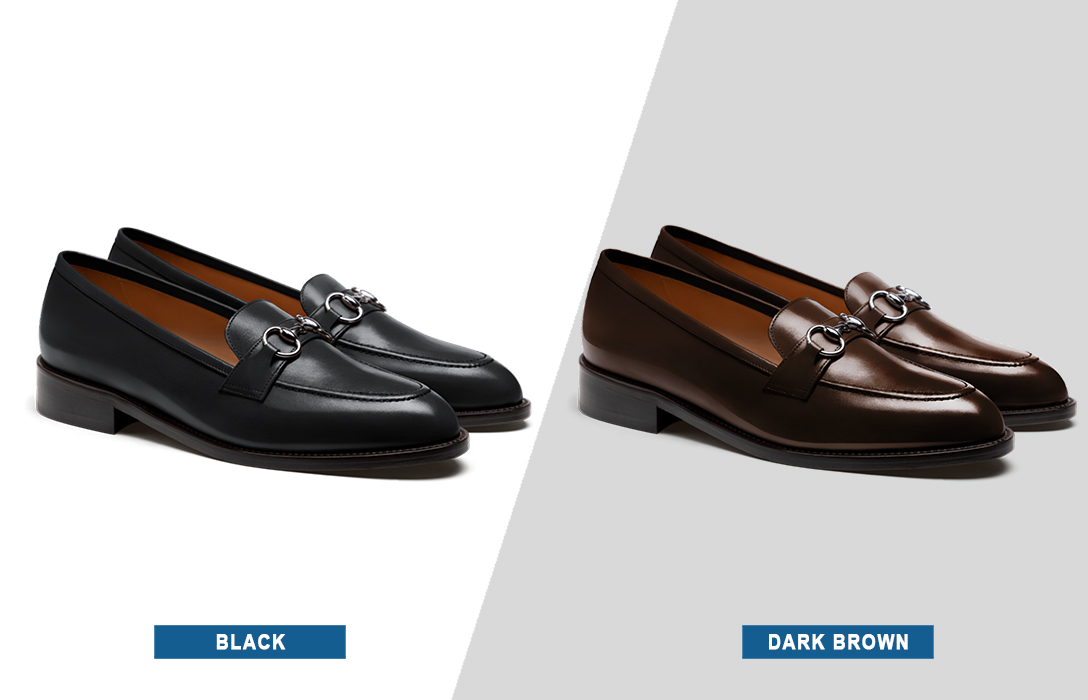 And avoid wearing square-toe shoes. Today's look embraces a rounded toe.
Wearing Short Socks
It's natural for your trouser leg to rise and expose some of your legs when you sit, but we should never see your skin.
Short socks will ensure that we see part of your shins and calves when you sit, so those are out of consideration.
Instead, stick with knee-length socks. And if you have trouble keeping your socks in place, you can wear sock garters to keep them firmly placed.
Author: Alexander Stoicoff
Hi, I'm Alex, and I've studied and specialized in styling in Rome. Through my writing, I want to help men dress well and learn the purpose and significance of suits and other formal attire. My final goal is to make men more confident in their wardrobe choice and life in general.