If you hear the term "unstructured blazer" and picture all the pieces of a blazer not assembled yet, it's time for a crash course in this garment.
Unstructured has to do with how the jacket is constructed, which has a surprisingly large effect on how it looks.
So, what exactly is it, and how can you work it into your wardrobe?
What Defines the Unstructured Blazer
The easiest way to describe the unstructured blazer is to say it's more relaxed than your typical suit jacket or blazer.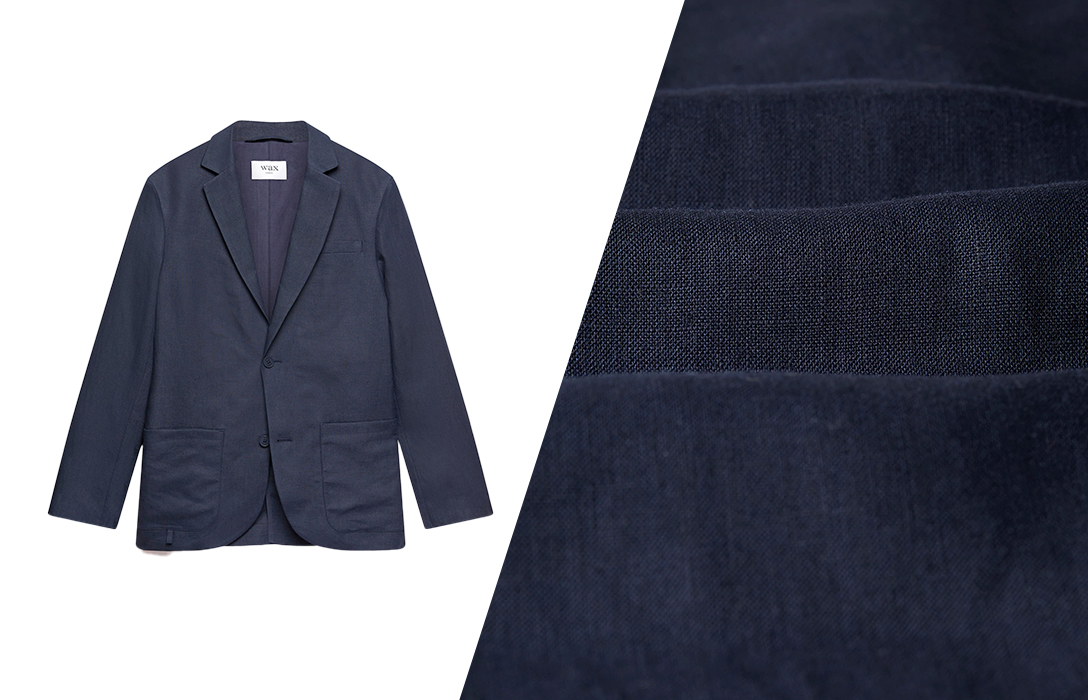 Of course, there's more than meets the eye.
An unconstructed blazer has no canvassing or shoulder padding. These elements provide shape and form to the garment; without them, the result is a more relaxed silhouette.
Sometimes, an unstructured blazer may not even include an interior lining.
Because of the lack of canvassing and padding, an unstructured blazer may feel lighter than your canvassed alternative.
And because of this lightweight feel, it's sometimes called a cardigan jacket.
Lacking these elements doesn't make it a bad garment; it just makes it less formal. Unstructured blazers are a modern approach to dressing up…casually.
Unstructured Blazer: Jacket Features
Because an unstructured jacket is mainly casual, it will often feature many informal details.
For example, patch pockets are widely popular on these jackets because they're the least formal type of pockets.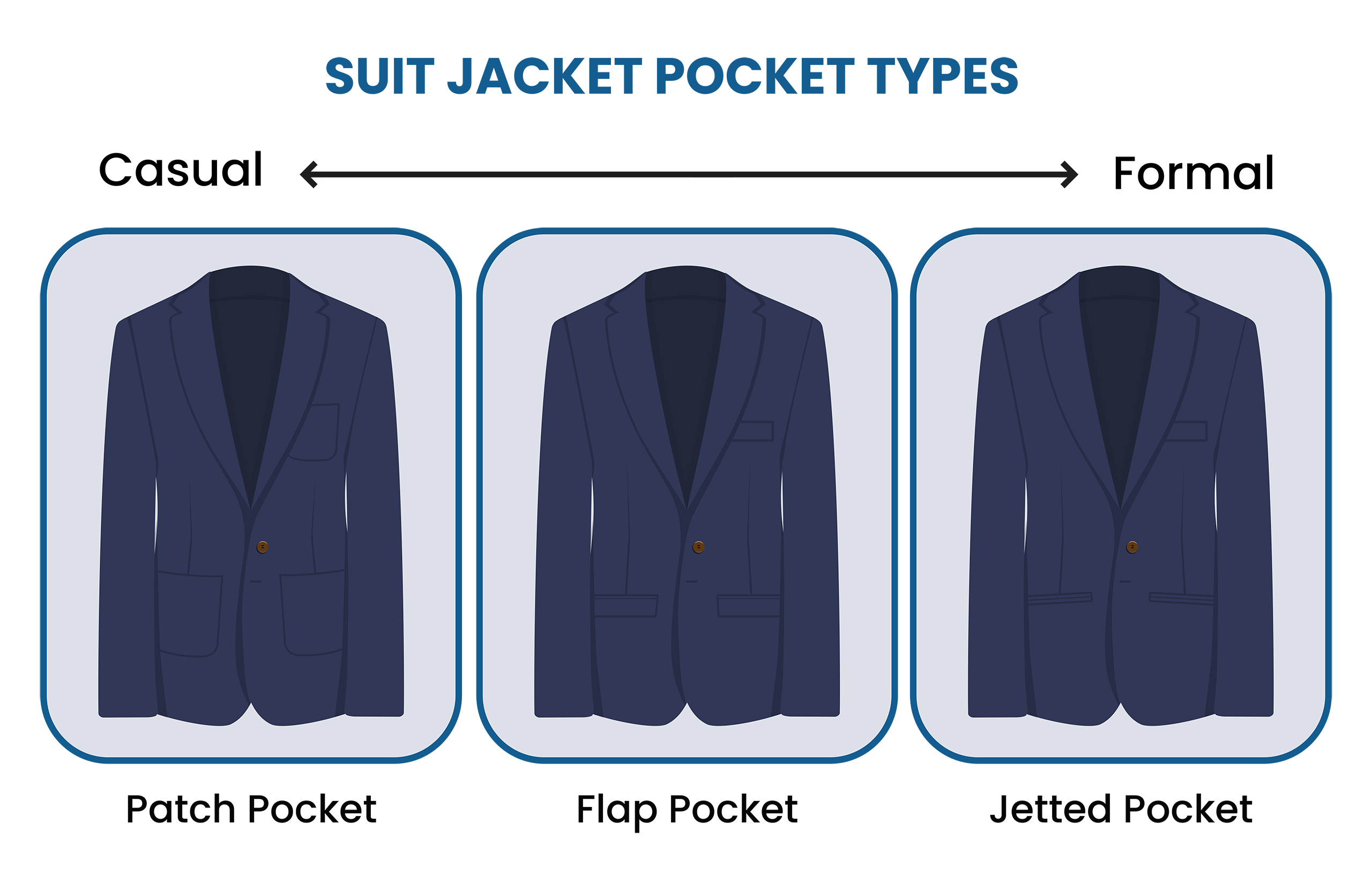 Notch lapels are also prominent, being the most casual of the three lapel styles.
Another construction feature is that there's usually minimal tapering involved at the waist. In addition, most unstructured jackets feature fused interlining.
Suit jackets and more formal blazers often have a narrowing at the waist, but there's less of that when a jacket is more casual.
But just like a standard suit jacket, most unstructured blazers are single-breasted.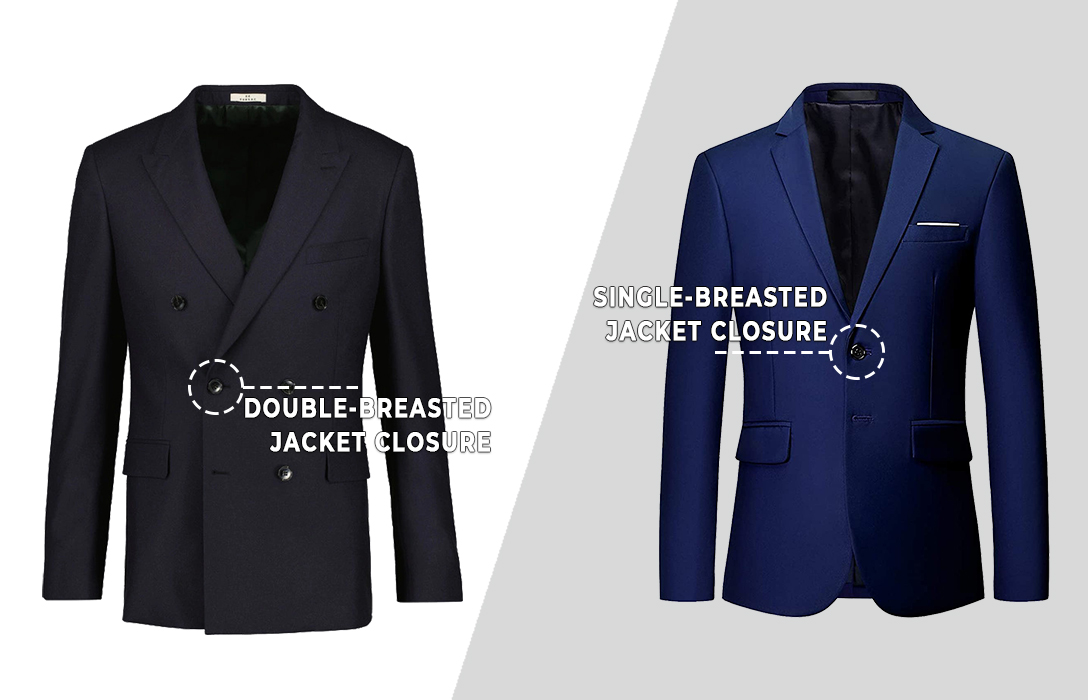 It's unusual to find one that's a double-breasted style since that's the more formal of the two fashions, but it isn't impossible.
When to Wear an Unstructured Blazer
The ideal time to slip on an unstructured blazer is when you know it's essential to look good but worry that a suit will push you over the edge and make you stick out.
An unstructured sport coat or blazer is an excellent garment to wear for cocktail events. It creates the perfect bridge between semi-formal and casual; you can look nice without overreach.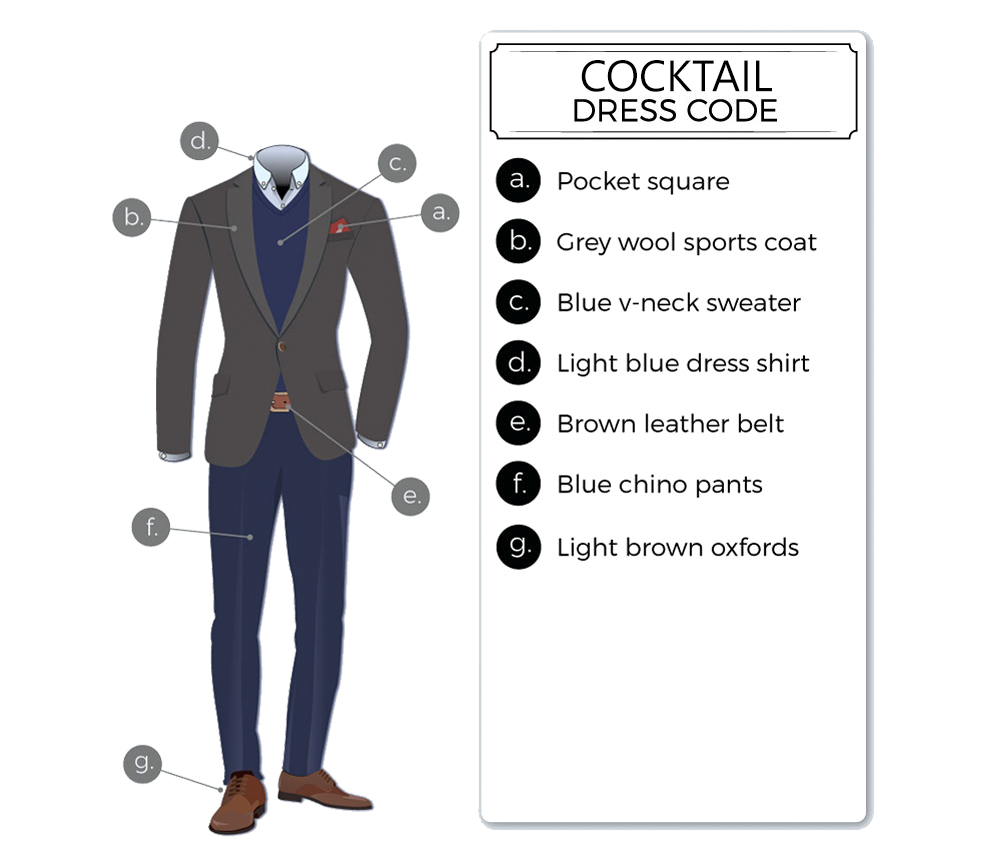 This less formal jacket is best for business casual, casual, or smart casual settings.
If you know the environment will be relaxed, an unstructured blazer can prevent you from looking too stuffy.
However, it's also an excellent way to elevate your casual wear.
Best Fabrics for an Unstructured Blazer
Since unstructured blazers are so informal, you might assume you can make one from any fabric.
Perhaps, but this look really works best in heavy or textured fabrics. This is because the thicker material helps give the garment at least a bit of shape.
At the same time, texture plays very well with the informality.
Before you hit the shops to pick up your new blazer, you may want to think about how you'll wear it.
When and where you intend to wear your unstructured blazer may help determine the fabric you should look for.
Linen Blazer for Summer
Linen is a popular fabric for summer suits, which is naturally casual. You can dial back the formality further by wearing an unstructured blazer for summer outings.
Hot weather is uncomfortable enough without putting on a heavy jacket.
Linen is ideal because it's lightweight and breathable. The fabric allows air to circulate freely through it, acting as a natural air conditioner. Almost.
Linen is a natural choice for an unstructured blazer because each is laidback.
Wool Blazer for Winter
On the opposite end of the weather spectrum, wool makes the best fabric choice for unstructured blazers in winter. When it's cold out, the heavy fabric will keep you warm.
Wool holds in the warmth from your body, insulating you and preventing the cold from penetrating your jacket. At the same time, it's breathable, so you aren't likely to overheat.
Plus, it has an excellent natural drape, so despite being unstructured, it will still hold its shape relatively well.
Corduroy Blazer for Casual Texture
Textured fabrics are inherently more casual than smooth ones, and corduroy is the king of texture. That makes it a perfect choice for a relaxed, unstructured blazer.
Corduroy is a lovely choice to stay warm on a relaxed autumn day and keeps you looking extra smart.
The soft texture strikes a beautiful balance between laidback and elegant.
Tweed Blazer for Smart Texture
Tweed is just another type of wool but has a unique pattern because it's formed from three different colored yarns woven together.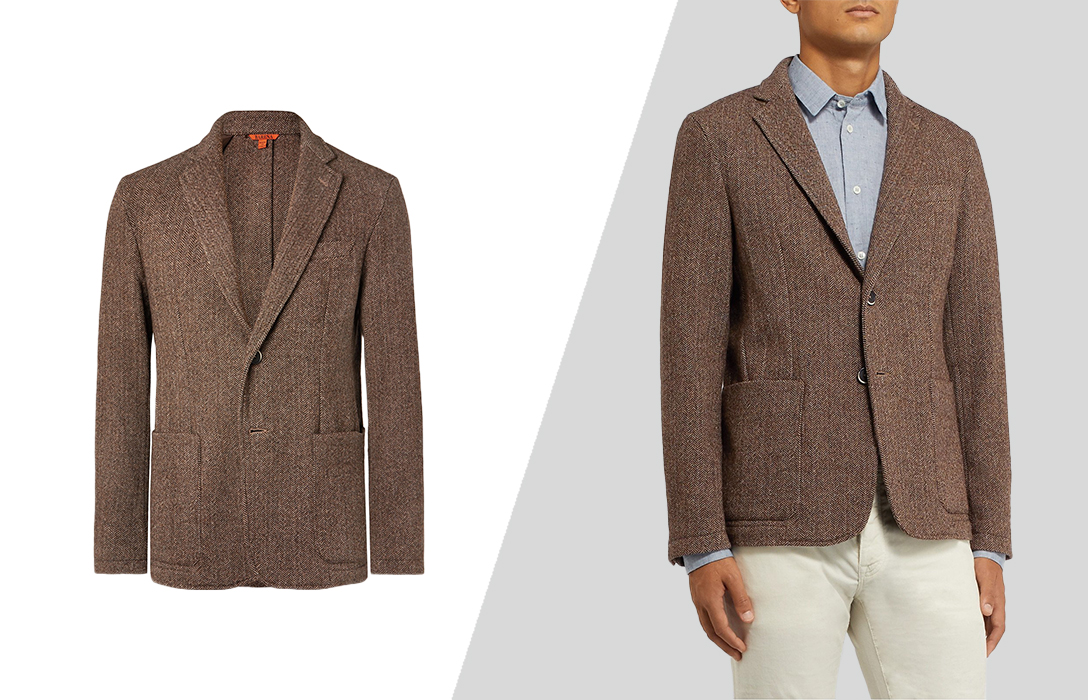 This makes it quite thick, so it's a wonderful fabric for cooler temperatures.
The weave is always a standout and makes plain, untextured fabrics look boring in comparison. It's a look often associated with the quaint countryside, so it almost has a nostalgic feel.
Cotton Twill for Year-Round
Cotton twill is a rough and tumble fabric. It's not a sophisticated material; it's more appropriate for everyday wear. One of its nicest features is that it works in all temperatures.
This fabric is constructed from cotton, meaning it's a natural fiber. Natural fibers breathe well, but cotton twill is also dense and thick, so cold air won't easily penetrate it.
Cotton twill is commonly used in manufacturing workwear, so this is a true everyman blazer.
How to Wear an Unstructured Blazer
Depending on how you style it, an unstructured blazer can range from casual to smart-casual to just plain smart looking.
The key is not to push it too far toward either extreme on the dress code spectrum.
Your best bet when building an outfit around your blazer is to keep it right in the middle of the road.
T-Shirt or Dress Shirt
An unstructured blazer allows you to go for a business look with a button-up dress shirt or a weekend vibe with a t-shirt.
You can achieve a polished look with a pair of chinos and either loafers or double monk strap shoes for a more business style. This outfit would give you the same effect as separates.
Or, to make it entirely casual, pair it with a solid, fitted t-shirt. Khakis work well, but so does a pair of jeans.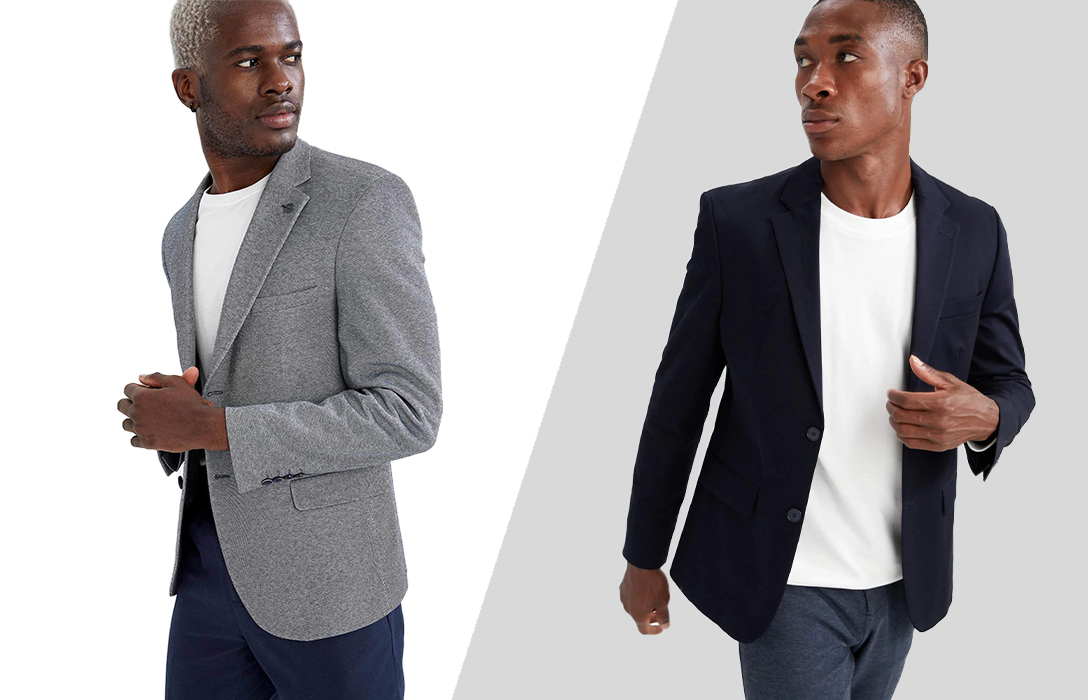 Loafers are also acceptable with this outfit, but so are sneakers.
Adding Sweater for Colder Months
Layering is hot. Not just in temperature but how good it looks.
When it's cold outside, you can throw your unstructured jacket over a turtleneck or sweater; it keeps you extra warm and looks sophisticated.
How you layer the sweater is another matter; you can put on a collared dress shirt underneath or keep it simple with a t-shirt.
Each option can completely alter the tone of your outfit.
Chino Pants or Trousers
Remember that you aren't wearing a suit, so it's necessary to create some color contrast between your blazer and your pants.
Chinos are fantastically versatile; they work either dressed up or down. They match the unstructured blazer in terms of flexibility!
So, you'll need to use your other garments and accessories to shape your formality.
Your shirt choice will say a lot, whether you toss on a t-shirt or a carefully ironed button-up dress shirt.
Then, of course, shoes are a subtle but essential item to match your pants. Sneakers are fun and active, while loafers can be more about leisure.
Consider More Casual Shoes
Speaking of shoes…
Loafers and sneakers are generally your best choice with an unstructured blazer. They are well-matched with the feel of the jacket.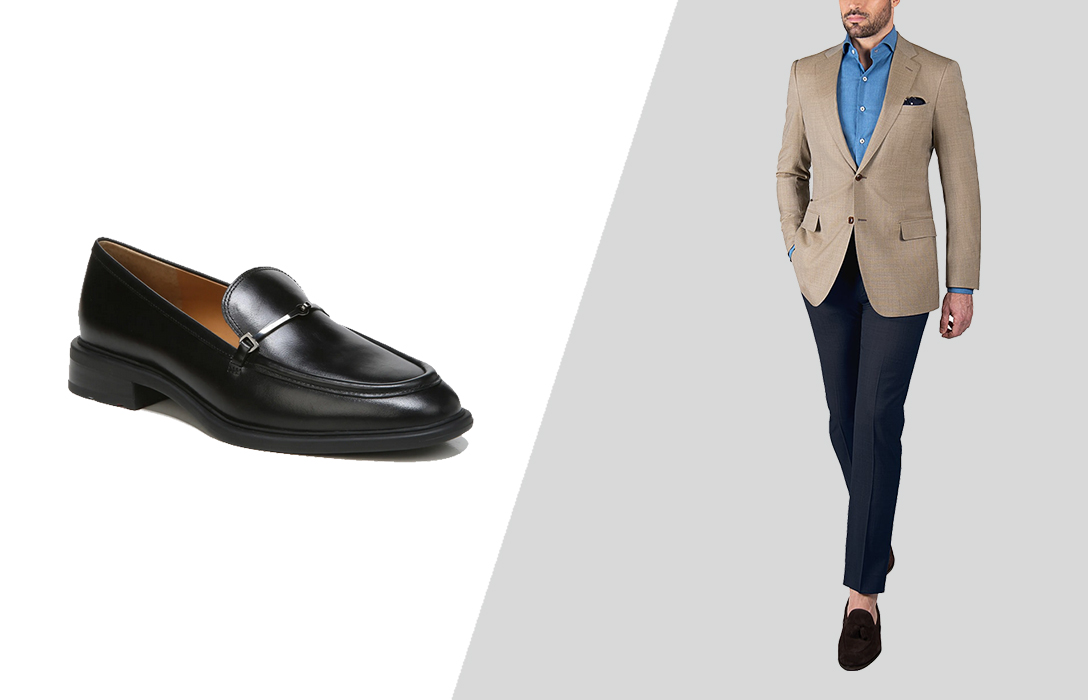 Sneakers work best when they are simple and unadorned canvas.
There are several styles of loafers you are free to choose from, in either leather or suede.
Avoid Oxford dress shoes. They are too sophisticated for such a simple blazer.
Author: Alexander Stoicoff
Hi, I'm Alex, and I've studied and specialized in styling in Rome. Through my writing, I want to help men dress well and learn the purpose and significance of suits and other formal attire. My final goal is to make men more confident in their wardrobe choice and life in general.