A power suit is a bold yet conservative suit that makes the wearer appear strong and masculine.
In addition, the wearer puts effort into their appearance, which indicates the level of effort they put into their work.
Although they're primarily associated with business executives working on Wall St., they can also be used for social events.
Think of them as a uniform, a sort of armor that grabs attention while exuding confidence.
Power Suit Essentials
There's no denying that the most critical element of a power suit is its fit. A suit that doesn't fit you beautifully isn't worth much, especially when you aim to look commanding.
That's why a good fit is so vital. A made-to-measure suit is always the best way to ensure that your suit fits you perfectly.
However, if that's not an option, pay close attention to key areas to ensure your suit looks like it was made for you.
For example, the length of your suit jacket and sleeves indicates a good fit. The hem of your jacket should end at crotch level, and the sleeves should just reach the base of your thumb.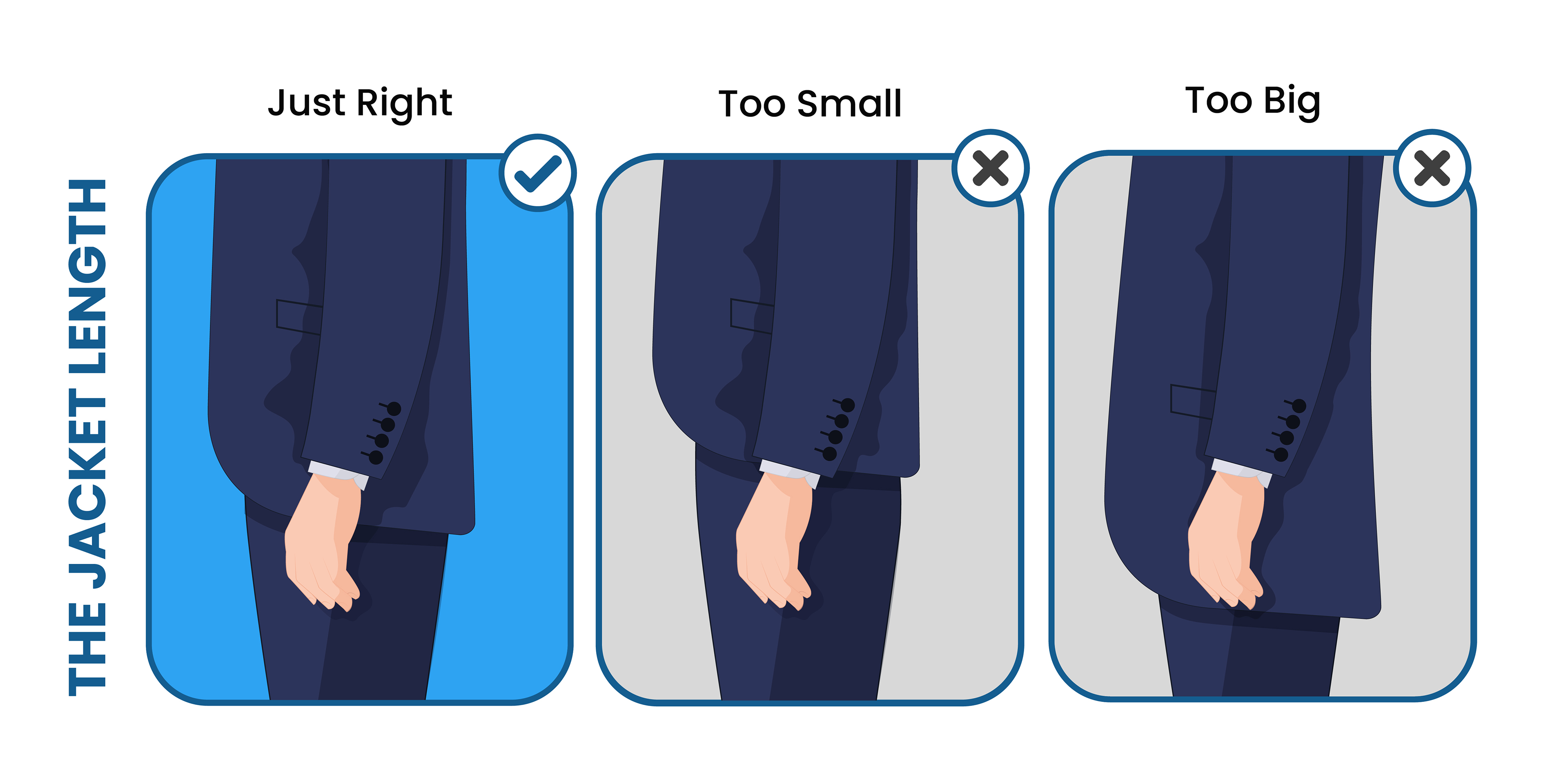 In addition, the shoulders of your jacket should align with your natural shoulder shape; the seam should fall at precisely the tip of your shoulders.
Of course, your pants need to be a proper length. The pant's hem should just brush the top of your shoe, with a slight break at the ankle.
Single-Breasted vs. Double-Breasted
Most people probably picture a double-breasted suit when they think of a power suit, which makes sense. It's a bold and boxy cut that seems to take up more space than other suits.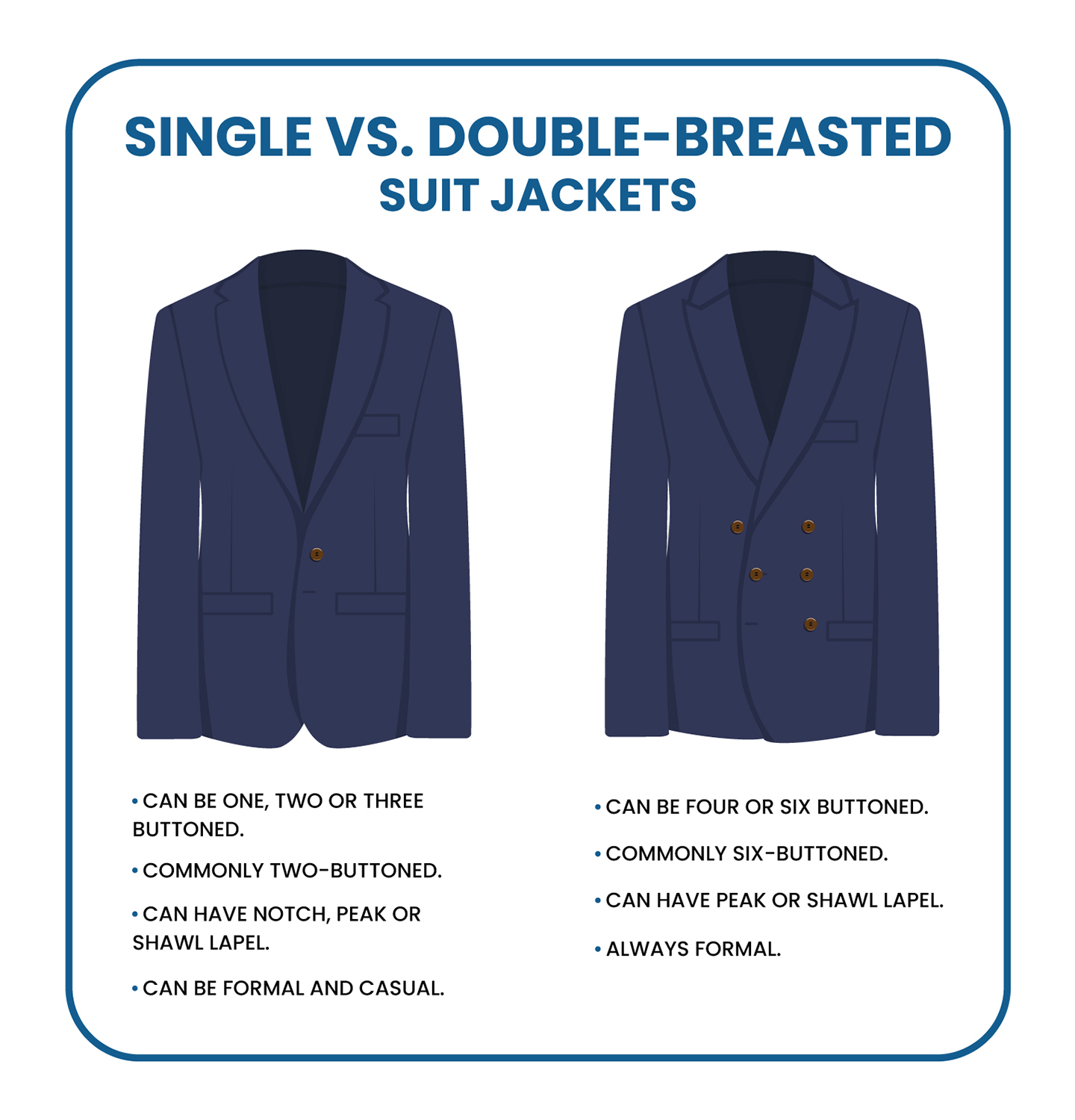 It gives the suit wearer the appearance of having a broad chest and shoulders, making for a very masculine shape.
A traditional power suit is double-breasted, but that doesn't necessarily exclude single-breasted suit jackets. The modern power suit can be either cut.
Different Power Suit Cuts
Your power suit may vary from others, depending on where you live. There are slight differences between cultural approaches to power dressing; they're all extraordinarily tailored and sleek but with subtle changes.
British power suits have a very defined structure, with heavily padded shoulders and tapered waists. A power suit here is very detailed and precise.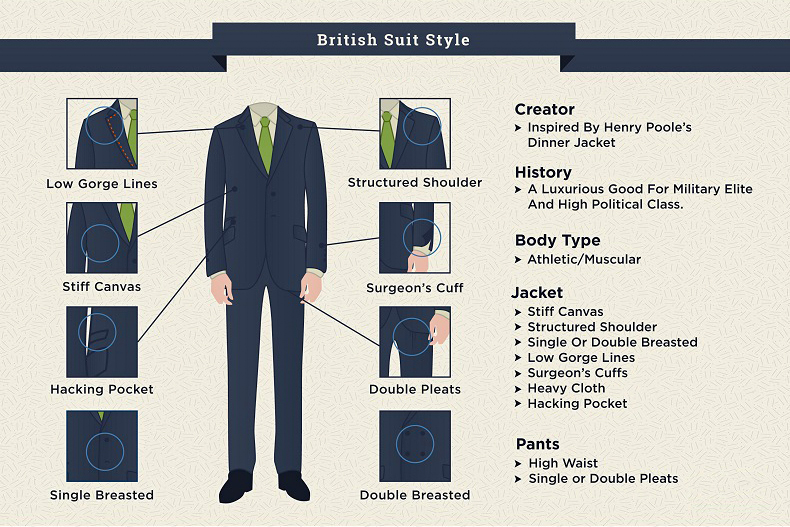 American power suits are similar but aren't quite as structured. Instead, they're slightly looser and more relaxed, though still well-tailored and padded.
Italian power suits are impeccably sleek. They follow the body's natural line, with much tapering at the waist and legs.
As a result, the Italian suit creates a very slim silhouette.
How to Wear Modern Power Suits
Power suits have been around for decades. They had their heyday in the 80s; think of Michael Douglas in any movie from the 80s, and you get a good picture of a power suit.
Still, fashion evolves over time. The details of the power suit may be somewhat different today, but the basics are still the same.
Start with a Conservative Suit Color
A power suit signals that you are here for serious business. That's why the color of your suit is critical.
Fun and playful suit colors have their appropriate uses, but not here. Instead, you should stick with traditional neutral shades.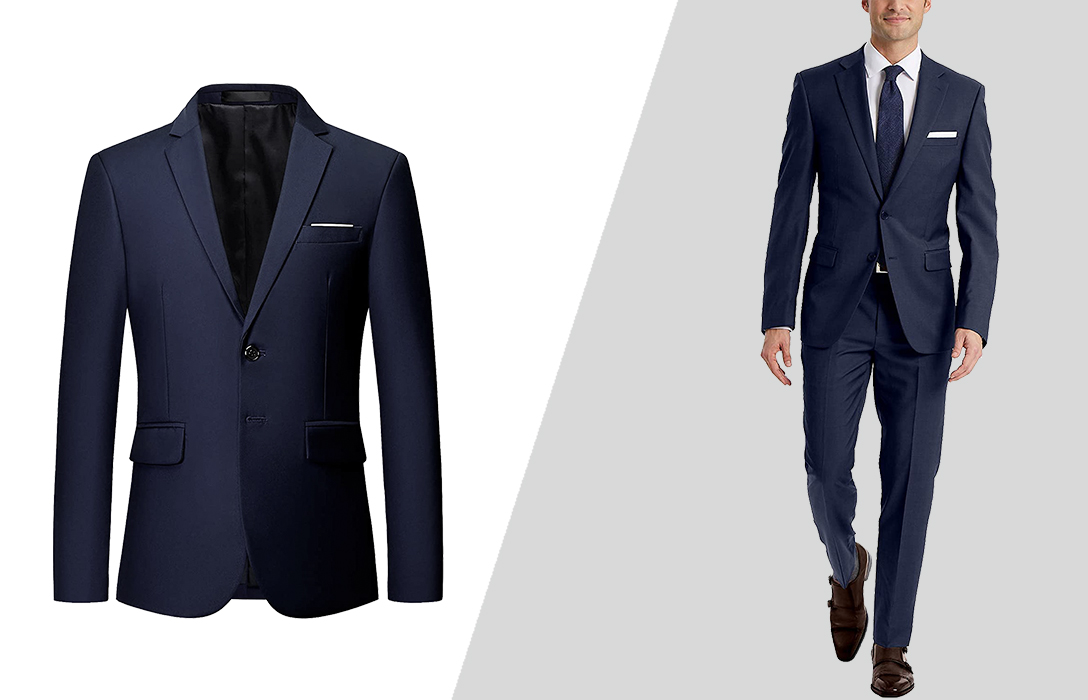 Navy and charcoal are widely accepted as the most professional suit colors. If you prefer a color that isn't quite so dark, any shade of grey works wonderfully.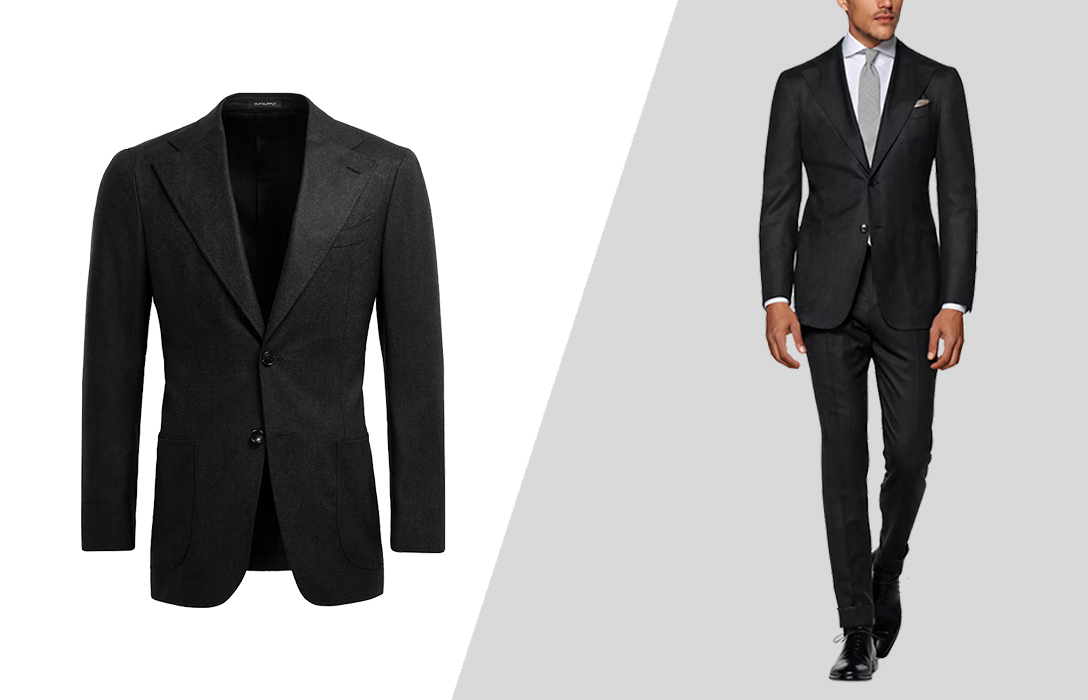 Blue is a good color for a power suit, as well. These colors are bold and robust without being overwhelming.
They exude a quiet authority. And as a bonus, they make an excellent color foundation to build upon.
Acceptable Suit Patterns & Fabrics
Because power dressing is about grabbing attention and not about following rules of formality, suit patterns are totally on point.
The goal is to find a pattern that's bold and head-turning without looking clownish. For example, herringbone and pinstripes are the perfect prints for a power suit.
They aren't enormous patterns that immediately grab attention, making others lean in a bit to discern the pattern. Talk about a total power move.
Fabric is another crucial consideration. Avoid material that is too shimmery and flashy in favor of a muted and serious fabric.
Wool and flannel are both classy and high-end options.
They look elegant without trying too hard—another power move.
Powerful Suit & Shirt Color Combinations
Power dressing doesn't only involve your suit. Your shirt is another key player in completing your outfit.
White is always a power choice. It's crisp and formal and indicates that you are only interested in the basics.
You don't need to be flashy to make an impressive statement. But white isn't your only option.
Adding some light color doesn't detract from your power outfit and can soften your look. For example, a light blue dress shirt can be a good choice.
A striped shirt can be a pleasant surprise, adding depth to your ensemble.
Or, if you are wearing a striped suit, any light-colored button-up works very well to create some interesting contrast.
Add a Tie for Authority
Your tie is where you can use color to make a loud statement if you're inclined. For example, red is a commanding color of confidence; this is the best opportunity to incorporate it.
Another bright, bold color, such as blue or purple, could also work well.
However, remember that sometimes it's best to go in a subtle direction with your tie. You don't want to have too many loud pieces at once.
And what about your tie knot? Since power dressing is about creating a formidable image, a large knot is an excellent way to contribute to that look.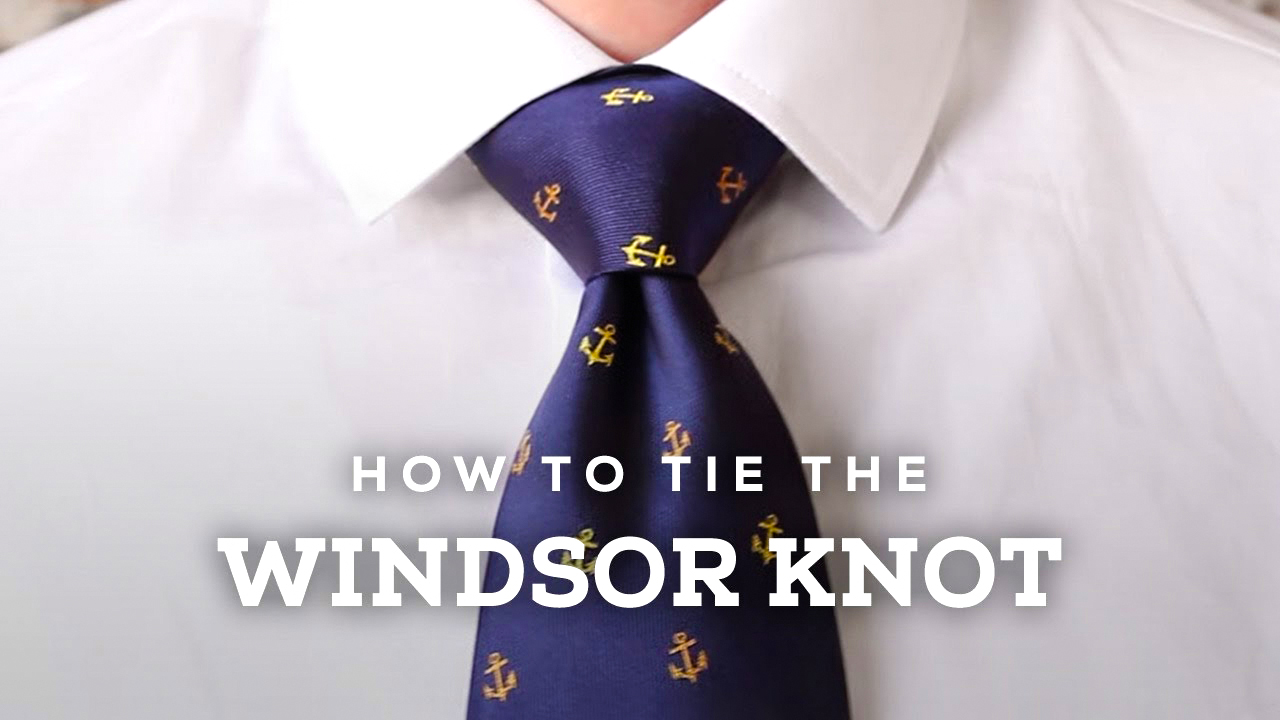 A full-Windsor knot is good since it's on the large side. However, for maximum effect, try a Balthus knot, the most enormous knot you can create.
Formal Shoes for a Power Look
Your shoes should complement the rest of your suit. They shouldn't be the focal point of the outfit but can be a bit fashion-forward.
For example, brown dress shoes made of leather are almost always an excellent choice. However, don't avoid a more unusual shade, such as oxblood.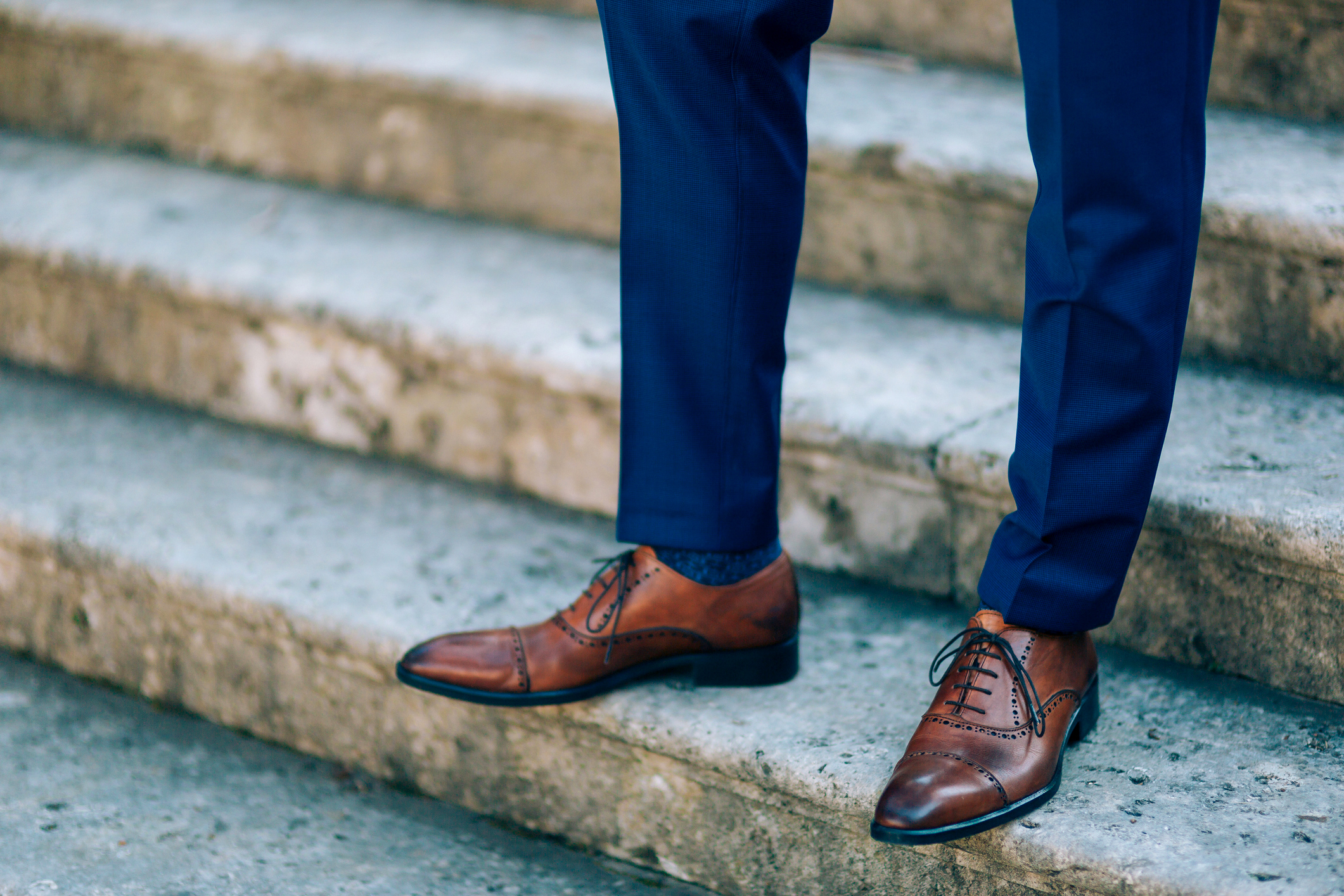 Some outfits may also be suitable for a more unusual fabric choice, like suede. Although leather is the norm.
Oxfords and derby shoes are always appropriate formal shoe styles.
Still, you may want to try incorporating dress boots or monk straps for a unique approach.
Other Power Suit Elements
Remember, you want to command attention without being ostentatious when power dressing. Therefore, you should incorporate traditional conservative elements in your outfit.
For example, pay attention to the suit jacket's pockets. Flap pockets are precisely the right level of formality.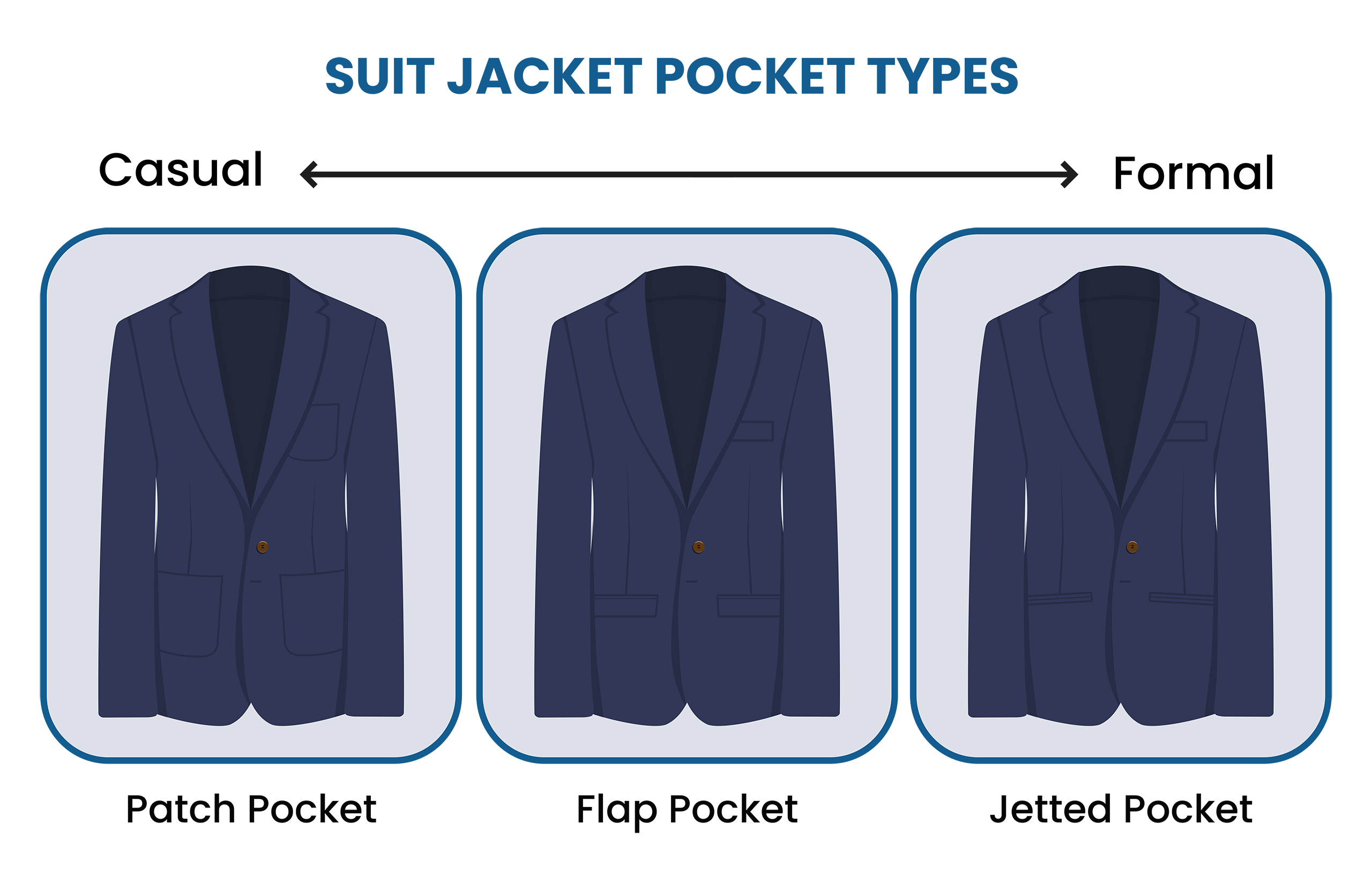 Jetted pockets are incredibly classy but very formal (think: tuxedo jacket). Patch pockets are the ultimate style in casual, so definitely avoid them.
Also, be aware of the jacket's venting.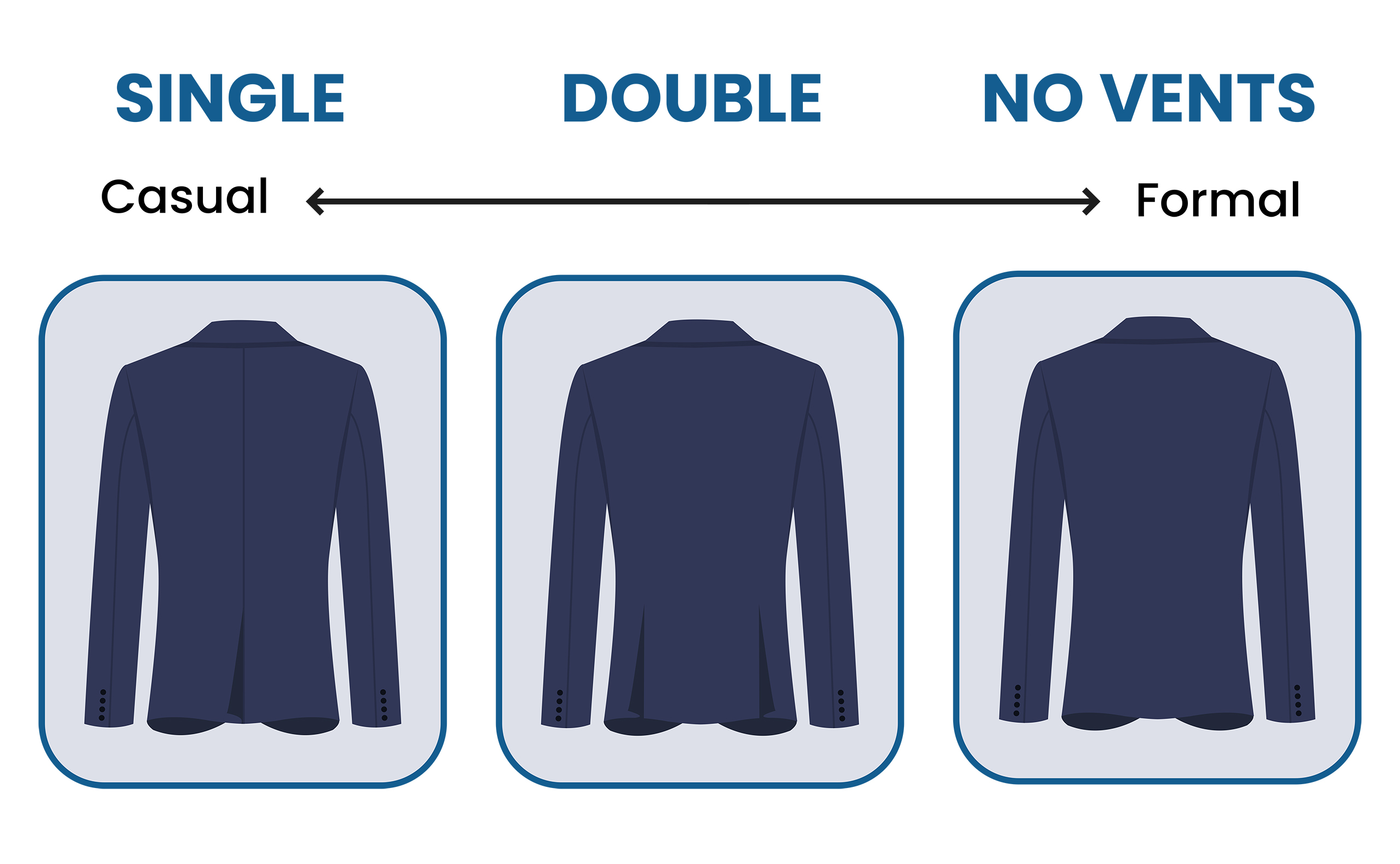 Side vents are most appropriate. A single vent in the back is also too formal.
Standard Lapel Choices
In keeping with the appropriate formality for power dressing, don't forget to evaluate your jacket's lapel.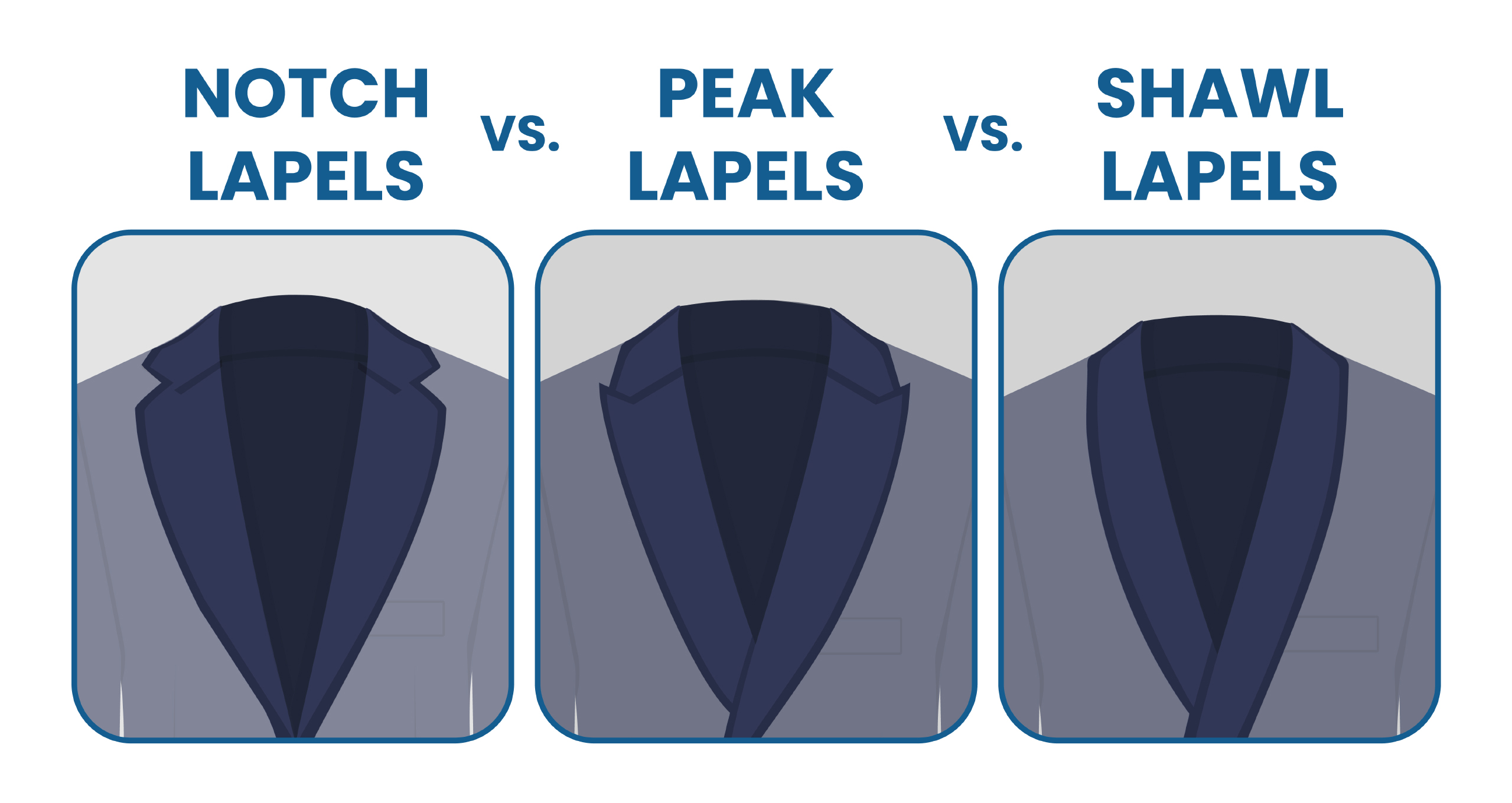 Notch lapels are the best choice. Other options, shawl and peak lapels, are far too formal.
Also, pay attention to the width of your lapel. Wide lapels beat narrow ones; wide ones create the illusion of a broader chest, while narrow ones run the risk of making you appear too meek.
Shoulder Pads & Canvassing
Shoulder pads are a must for your power suit. Again, they make you look larger and more commanding.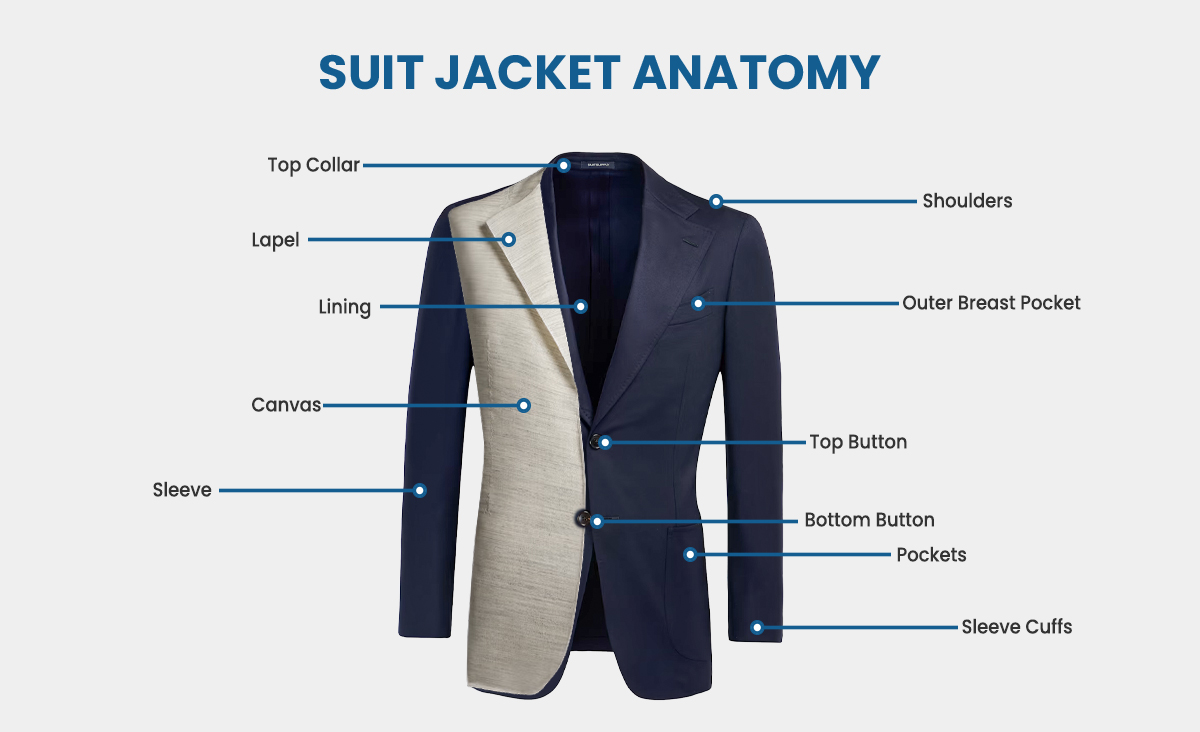 However, be mindful of overly large shoulder pads for your frame. You want to look more muscular without looking like you are wearing armor or pillows under your jacket.
That's one point to pay close attention to when wearing a British-cut power suit.
Canvassing is also highly necessary for the modern power suit. Canvassing gives your suit its shape and structure.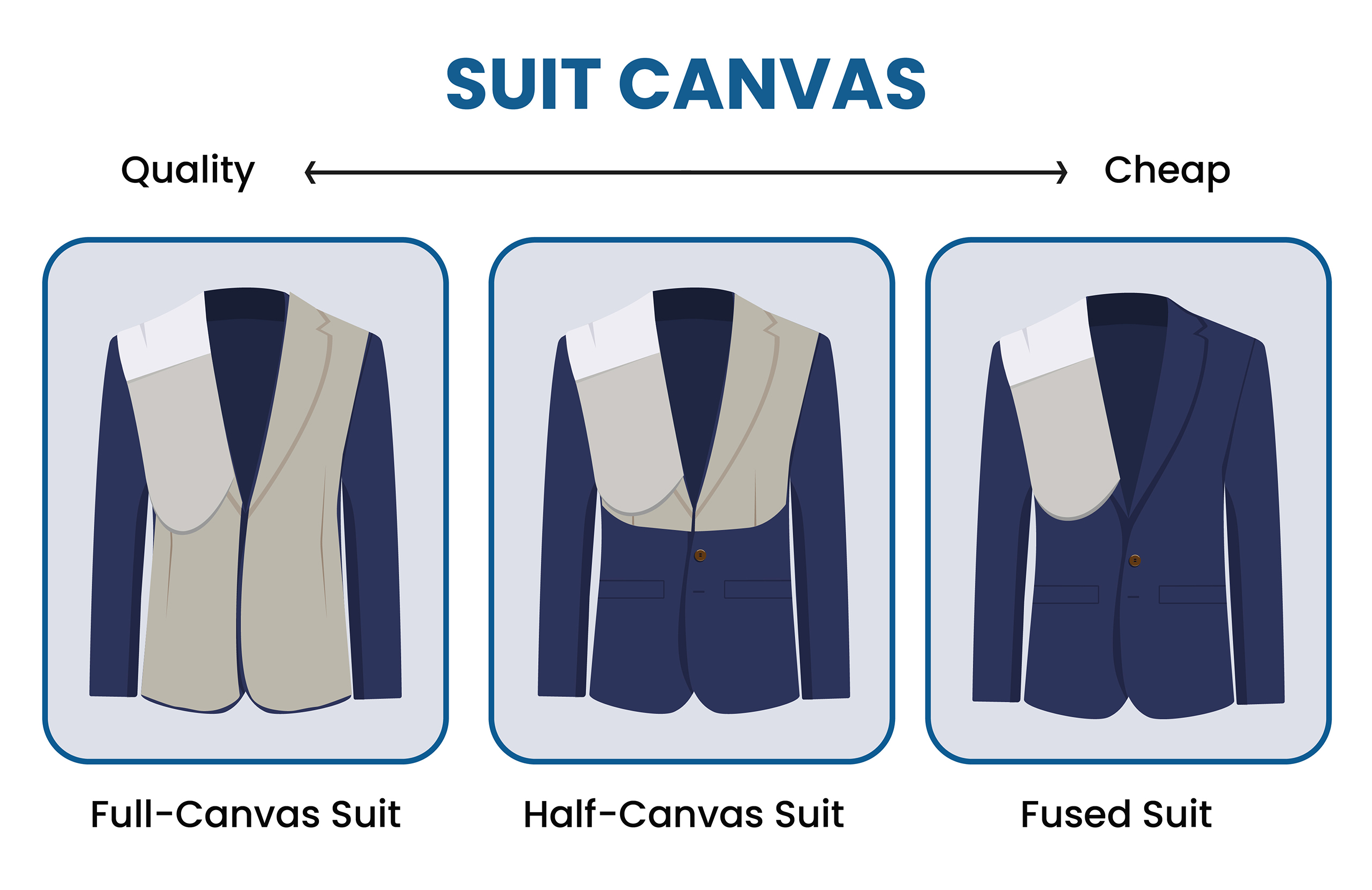 You want to avoid a natural form and have one that's a bit stiffer than uncanvassed suits. If full canvassing isn't possible, be sure your suit is at least half-canvassed.
Power Accessories
You don't need many extras to complete your power outfit. Part of appearing formidable includes not needing props to convey authority; less is more.
If you want to accessorize your power suit, pick only one accessory.
Cufflinks are a common component of power suits. They add an elegant flair that elevates your cuffs beyond a standard suit.
A tie bar is an alternative you may consider. Not only is it functional because it prevents your tie from flapping around, but it also looks suave.
Of course, you can never go wrong with a simple pocket square. It's sophisticated and old-fashioned at the same time.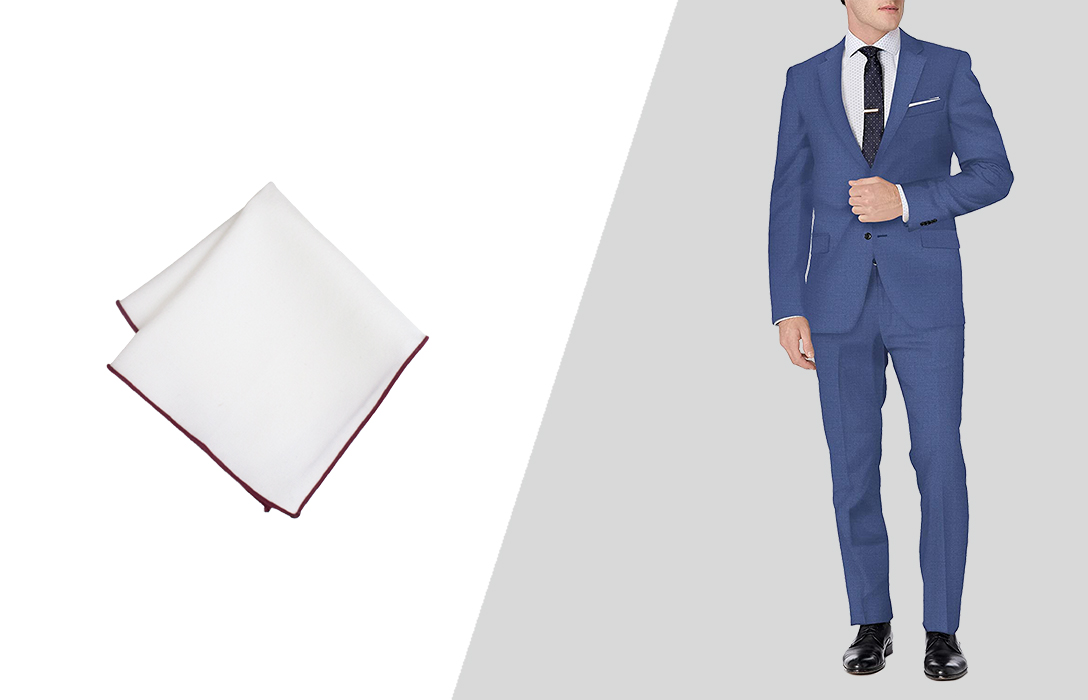 So opt for a simple fold instead of an overly complicated, flamboyant one.
Power Dressing Tips & Why It's Important
There are multiple benefits to power dressing. It isn't solely about commanding attention and possibly intimidating the competition.
The greatest effect of wearing a power suit is the self-confidence it gives you. You project success not only to others but to yourself, too.
You've heard the phrase, "dress for the job you want, not the one you have?" Power dressing is exactly how to do that, especially if you're aiming toward business professional settings.
Wear chunks of bold color when you don your power suit. Find one detail to focus on that you can make stand out from the rest of your outfit.
However, don't incorporate all the power moves into one suit. That would send the wrong signal and indicate you're trying too hard. Then, your efforts will backfire.
When to Wear a Power Suit
A power suit is a great tool to keep in your closet but isn't for everyday use.
Only pull it out when you most need to impress others. It loses its effect if you wear it for daily events.
Occasions that would make the most sense for your power suit would be any formal business or board meeting, a job interview, or even a wedding.
These are unique, irregular events that deserve some extra fashion.
Author: Alexander Stoicoff
Hi, I'm Alex, and I've studied and specialized in styling in Rome. Through my writing, I want to help men dress well and learn the purpose and significance of suits and other formal attire. My final goal is to make men more confident in their wardrobe choice and life in general.