Traveling can bring about mixed emotions. It could be exciting, nerve-wracking, tiring or just another part of your regular routine at work.
There is no doubt packing your suitcase is indeed a time-consuming task. This is why you have to create your list of things to bring days ahead of your travel date.
Well, aside from the basics that you need to have in your traveling bag like clothes, scarves, shoes, socks, toiletries, etc.
There are also some other things that you should not forget but you often do. Below are examples of things that you should not forget when traveling:
All-Season Clothes
If you're packing clothes according to the type of weather that you're expecting to your travel destination, don't forget to pack as well a few of your all-season clothes.
This is important so that even when the weather suddenly changes you will never have to worry about sweating profusely while in your sweatshirt.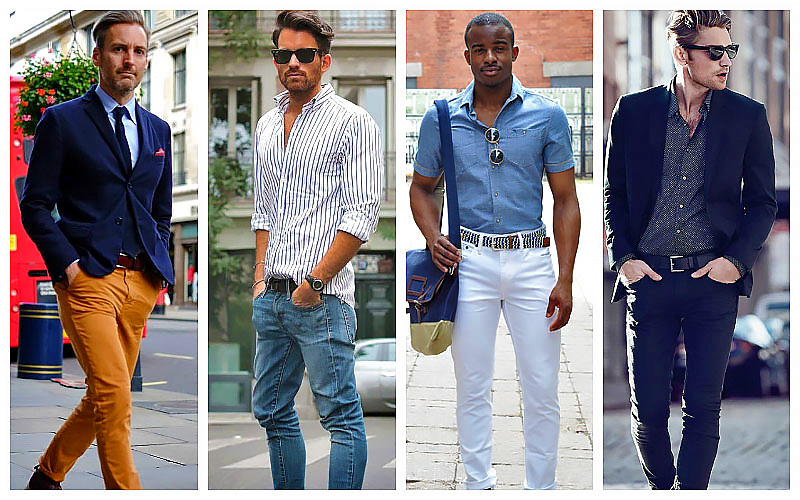 When you know you've got these in your bag, it would be easier for you to go back to your hotel room and change. You will be spared from the hassles of having to look anywhere else for affordable clothes that you can use to match the weather.
If your travel purpose stands in need of you to bring a suit, the best option is to wear it during the flight. Otherwise, perform a fold using a suit protector to pack your suit into the suitcase.
Sunglasses
Sunglasses are so important, especially if you're traveling in summer. However, many people have a habit of leaving their sunglasses inside the car. In turn, they forget to bring it with them once they leave for the airport.
But, if you'd be far away from home for quite a long time and you'll need several sunglasses to fit every occasion in your itinerary then you'll have to bring your sunglasses display case to ensure you don't find them cluttered in your hotel room or in your luggage.
Don't think about buying it once you arrive at your destination. Choosing a display case that fits your preferences and collection of glasses may prove to be time-consuming. So, buy one before your departure date and put it in your luggage right away.
Phone Chargers
Many people remember their phones when traveling. It is an essential tool for taking pictures and selfies during travel. However, what often slips off from their mind is its charger.
The phone will no longer be of use if you can't even turn it on. So, it is important to make sure you can have it charged from time to time.
Traveling with no phone charger could become a terrible mistake, especially when you realize how expensive they are at the hotels, resorts, or at the airports.
Copies of Important Documents
One of the most important things you should never forget when traveling is the copies of your important documents such as passport, visa, credit cards, and airline tickets.
Funny as it may seem but many people tend to forget this. However, if your traveling bag was stolen and your important documents are in there, it could become your worst travel ever.
So, it is vital to obtain duplicate copies of your important documents and place them in your other bags. This way, if one of your bags gets lost or stolen, you won't lose everything.
First Aid Kits
Scrapes, scratches, and blisters are unavoidable when you are on a trip. Be a person who is always ready for this kind of scenario. It is inconvenient to stagger inside a store while looking for the emergency supplies you needed.
So, to prevent this from happening, it would be wise to make your own first aid kit. Your kit doesn't have to be complicated.
You may pack a few bandages, individual-use antibiotic ointment, and moleskin for accidental injuries or scrapes. Take some over-the-counter pain relievers as well. This would be sufficient for your first aid kit preparation.
Rain Gears
Although the weather forecast says that it is going to be summer to your destination, you can never tell exactly when the weather would unexpectedly change. However, many people forget to pack their rain gear.
In turn, they find themselves soaking wet under the rain while in a foreign place somewhere else. So, don't get caught in the rain and ruin not just your tuxedo or summer dress.
Be prepared for any sudden weather changes by putting a foldable umbrella inside your bag, all the time. This way, you won't have to cut your day short or find yourself frantically heading back to your hotel room while dripping wet.
Laundry Bag
It is very common for people to forget about bringing their own laundry bags while traveling.
Consequently, they still have to squeeze in a few hours just to look for a mesh bag or anything which they could use as their laundry bag. Even though, they when know they've got a tight schedule ahead of them.
This may seem trivial, but if you've got a hectic schedule while traveling, things like not having laundry bags would be enough to ruin your day.
Of course, you don't want these soiled clothes to be placed exactly where your clean clothes are in your bag. Have a laundry bag, instead. It's the best way to separate your soiled clothes from the unused ones.
Memory Card
Have you experienced getting too excited about the stunning beauty of your new surroundings that you decided to take a thousand pictures in a day?
Then, find yourself feeling too disappointed that you forgot to bring your own memory card. So, what do you do?
Look for the nearest gadget store and see if you could buy one that's within your budget, even when the cost of a memory card is not really included in your travel budget.
Therefore, if you do not want to find yourself in the same situation (again) then you might as well bring your memory card with you wherever you go.
Final Note
The next time you pack your things for travel, don't just make a list of things that you should bring. Make a checklist for things that you are more likely to forget.
Even better, write these on a post-it-note and stick it on your luggage or travel bag. This way, you can easily see the note and be reminded immediately before you leave for the airport.
Author: Alexander Stoicoff
Hi, I'm Alex, and I've studied and specialized in styling in Rome. Through my writing, I want to help men dress well and learn the purpose and significance of suits and other formal attire. My final goal is to make men more confident in their wardrobe choice and life in general.