It's easy to underestimate the importance of the color of your suit.
It's simple to think that the only thing that matters about your suit's color is if you like it or not.
Different suit colors convey different messages, and if you want to be taken seriously, you need to know what colors to wear and why.
The wrong color suit can make you stick out like a sore thumb.
At best, people may think you don't understand fashion. At worst, they may think you aren't taking the occasion seriously.
Luckily, it's easy to know what suit colors are best for each situation. It just takes a little know-how and practice.
Navy Suits
Navy suits are an insanely popular choice; you will blend right in when you put on a navy suit.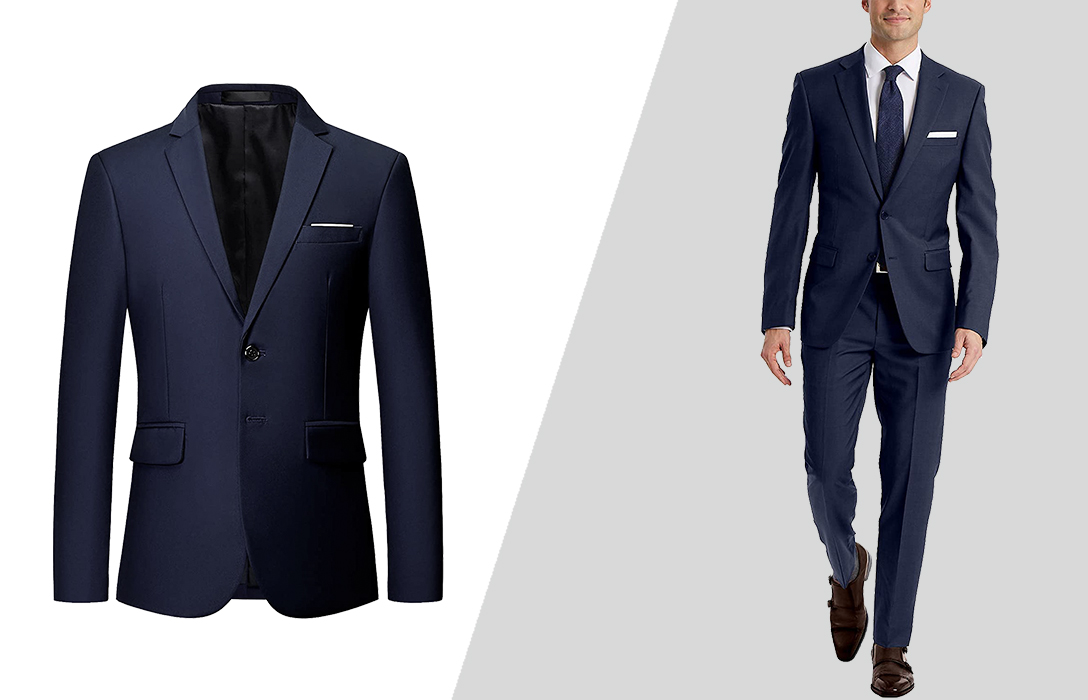 Because navy is such a popular suit color, this should be your first choice to own. So if you are in the market for your first-ever suit, make it a navy one!
Navy is very versatile; it's your ultimate all-occasion suit. It's perfect for professional business settings and social events.
You can wear the navy blue suit to the office or even to a semi-formal event. That's because the navy blue suit is easy to adjust, making it appropriate for either, depending on what you pair with it.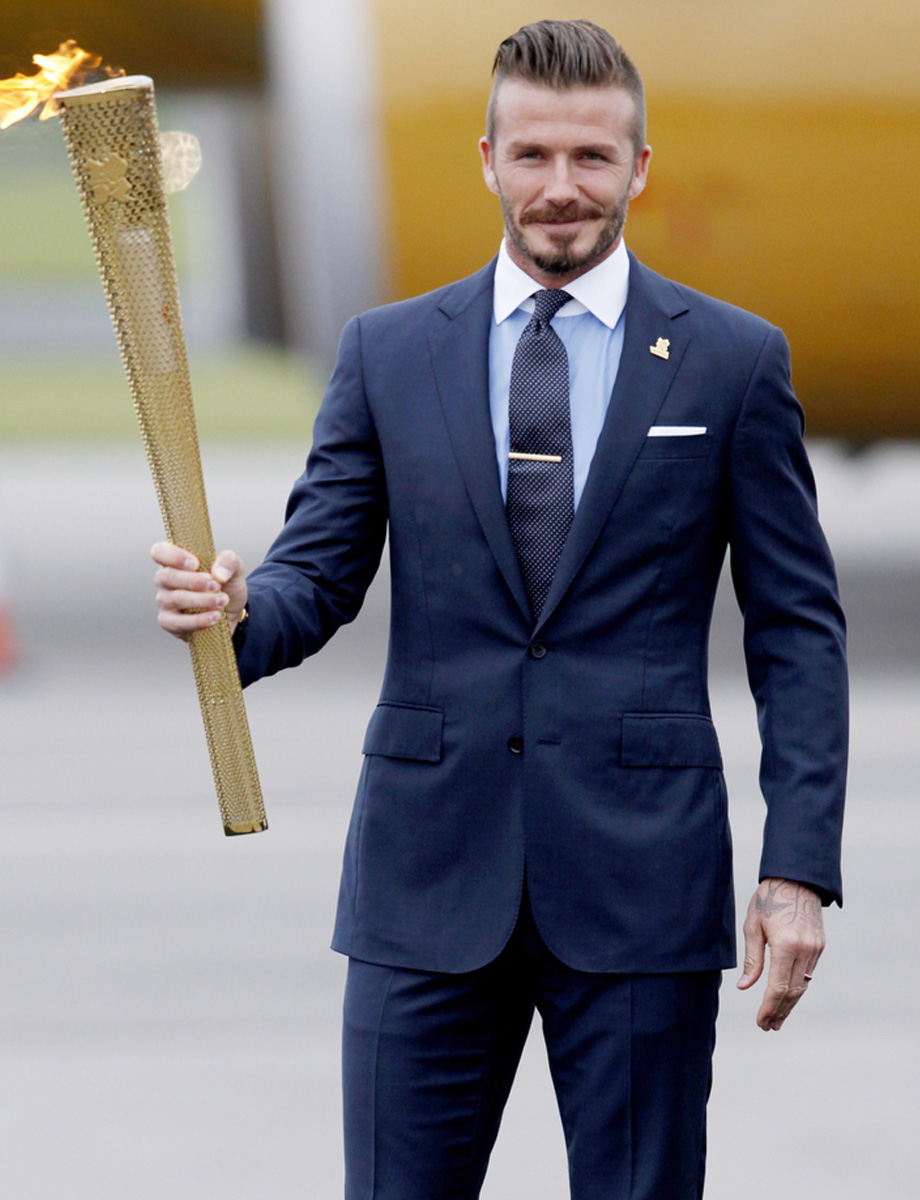 A white dress shirt makes your suit more conservative. You can complete this semi-formal approach to this suit by adding a dark tie, perhaps a dark blue or charcoal grey.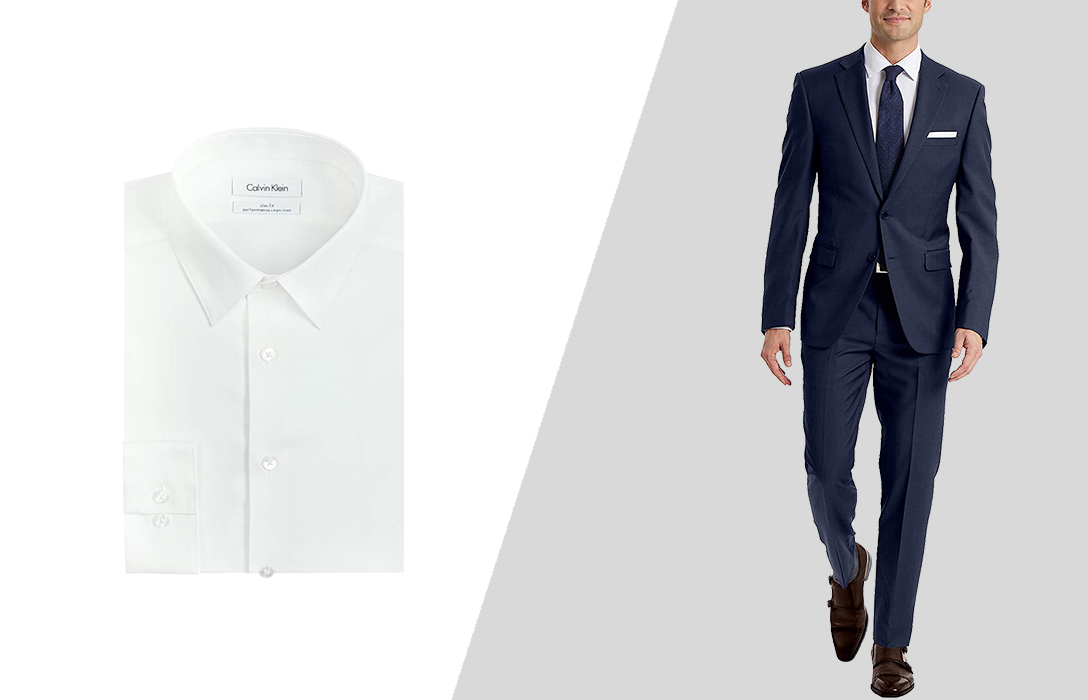 To make it less dressy, perhaps for the office, you can swap out the white dress shirt with a light blue dress shirt. This creates a very friendly, soothing effect.
Also, don't shy away from adding a red tie to this combination! Red is a very powerful color and looks stunning next to navy.
Blue Suits
A blue suit is an excellent option to veer toward a more modern suit color choice.
Where a navy suit blends in, a royal blue suit will make you stand out in the crowd; it's a very trendy color.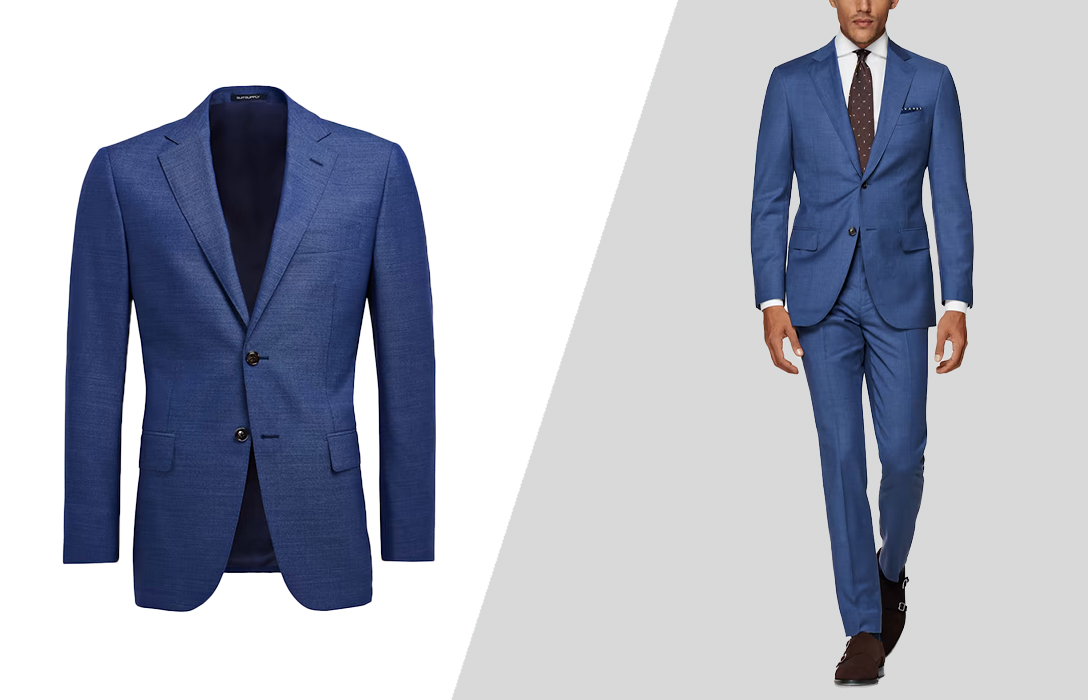 This blue suit is an excellent year-round color. This shade is universally flattering, so almost every person can pull it off.
Even though this bright shade of blue is modern and trendy, it's nearly as versatile as its relative, the navy suit.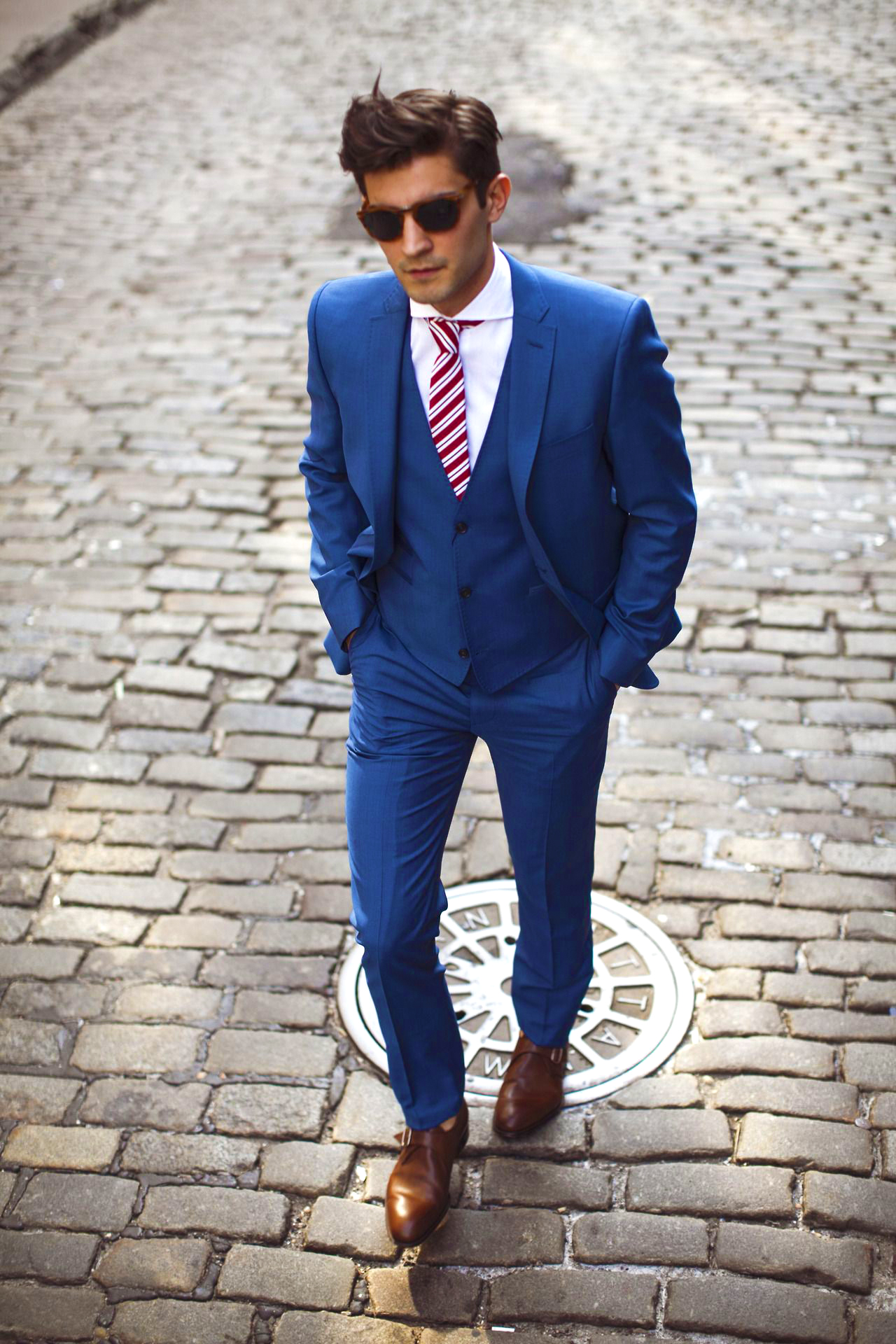 You can wear a blue suit for semi-formal events, yet it's also appropriate for business functions. You can even dress it down for a casual outing.
With that wide range of possibilities, it may be even more versatile than navy!
A crisp, white dress shirt will be a sharp contrast in colors, which will be attention-grabbing. To soften your suit a bit, you could pair it with a pale pink or pale blue.
These are excellent ways to play with the attitude your suite gives off. Finally, opt for a pair of medium brown dress shoes for a perfect accent on your outfit.
Black Suits
Black suits are stunning; there's no arguing that. The only problem with them is that they're limited in how you can wear them.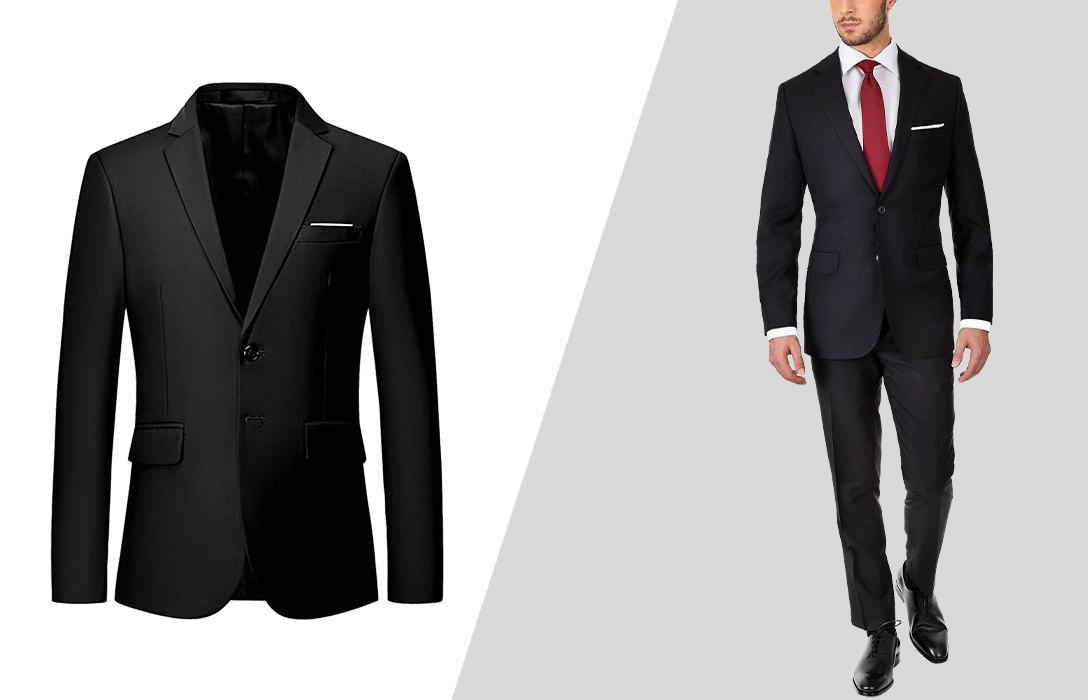 That's because black suits are mostly associated with formal, black-tie events, and funerals. So, it's awfully hard to separate black suits from any formal attire.
If you decide to wear a black suit for a business meeting or event, you can help cut the formal vibes by wearing a colored dress shirt instead of a white one.
The beautiful thing about black is that you can pair any color with it, except perhaps orange, lest you risk looking like a Halloween fanatic.
However, the contrast between your black suit and colored shirt will be very dramatic, so choose wisely. Very fair people risk being washed out by black, so it won't flatter everybody.
Charcoal Grey Suits
Charcoal grey suits are very sophisticated and very dressy. This color suit is a step below black, though more versatile.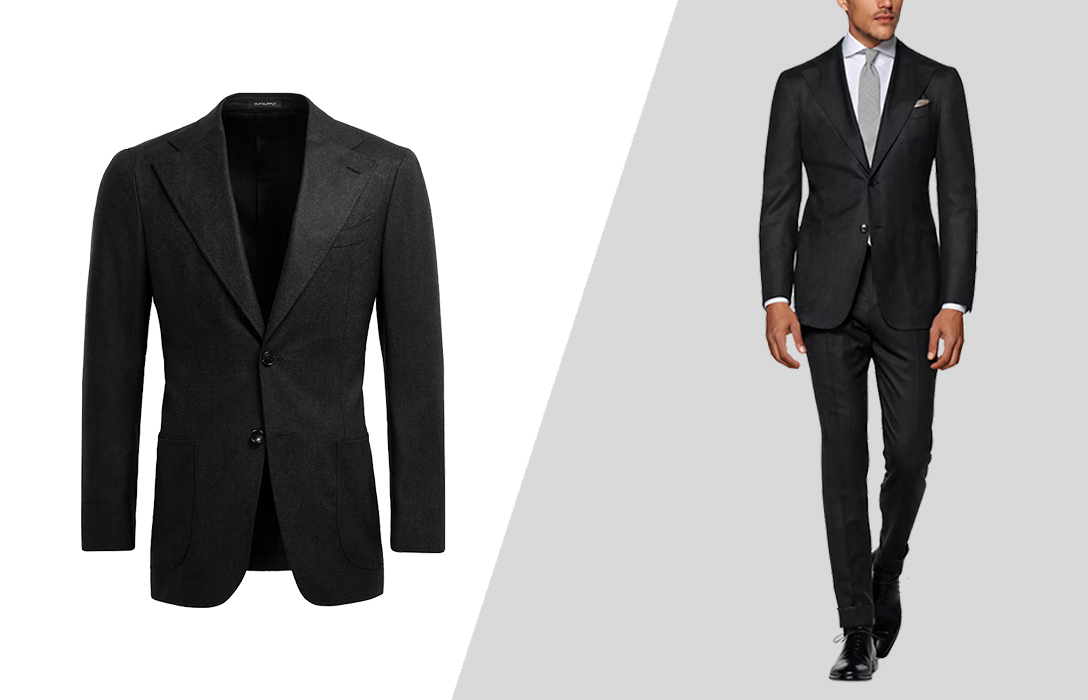 Dark/charcoal is a stunning color and looks fantastic on most people. It makes fair-skinned people look less pale, and this shade also complements darker-skinned people.
This color suit is a must for any office. Charcoal grey is mature and classy.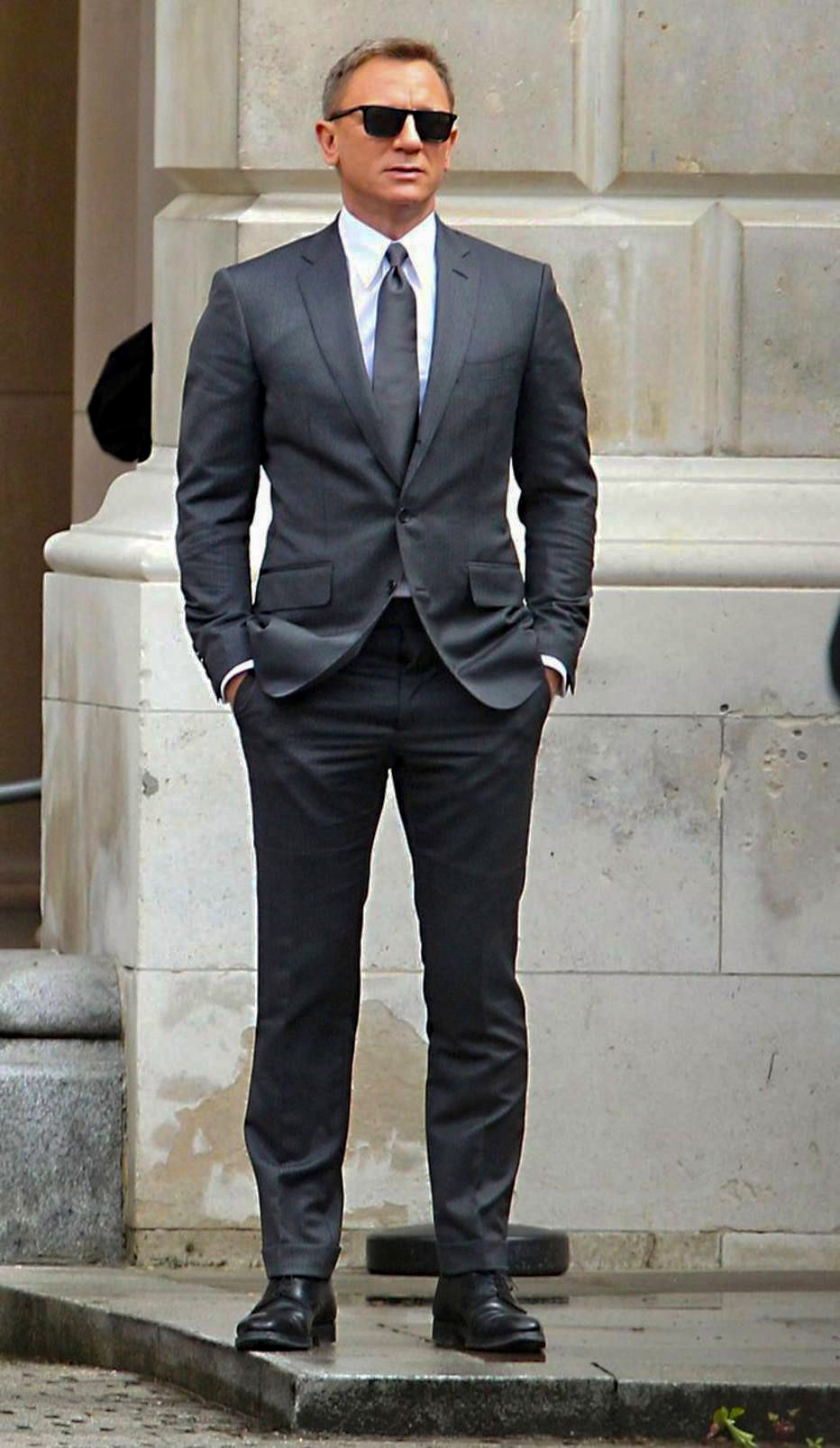 It is also an elegant choice to wear to a wedding; you'll look refined without drawing attention away from the wedding party.
However, this isn't a suit to wear for a casual day or evening out.
To play up its formality, you would, of course, need a white dress shirt. You can also wear a black tie and black dress shoes to complete your formal appearance.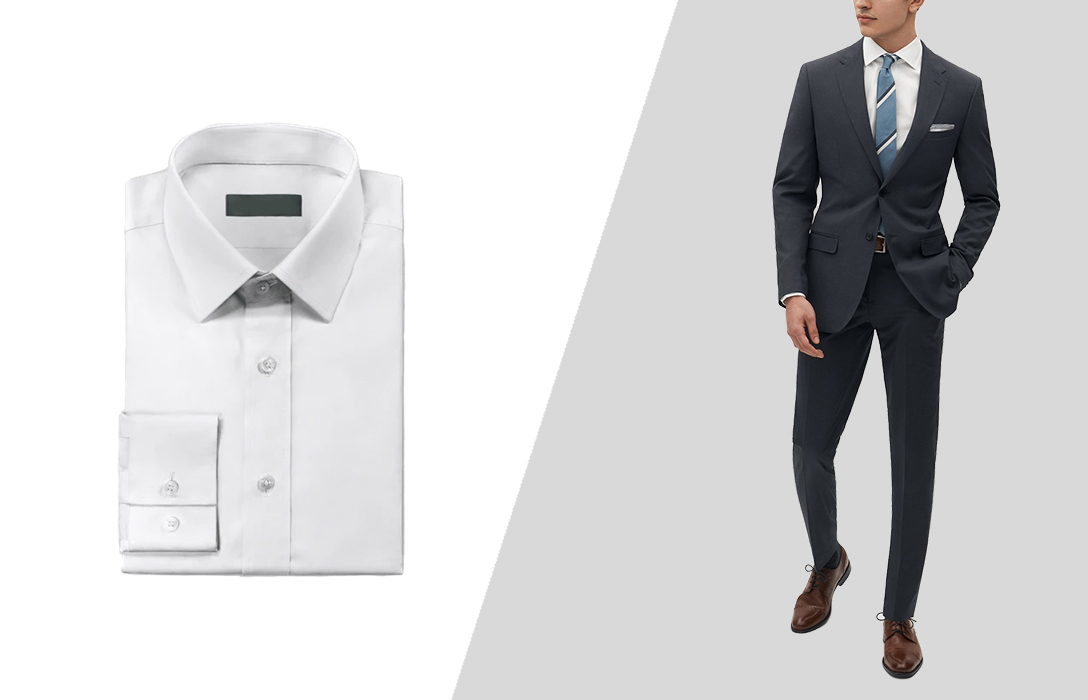 Your tie doesn't need to be black; you can add a small splash of color with any other very dark color.
If you're wearing your charcoal suit to the office or to a cocktail party where you don't want to feel overdressed, try a different shirt color.
For example, a blue shirt helps to soften the overall effect of dark grey.
Light Grey & Medium Grey Suits
Not every suit needs to meet high standards of formality. Sometimes you need an excellent daytime suit or something more laid back.
Meet the medium/light grey suit. You might think that these shades may be in the same family as a charcoal suit, but they have different effects.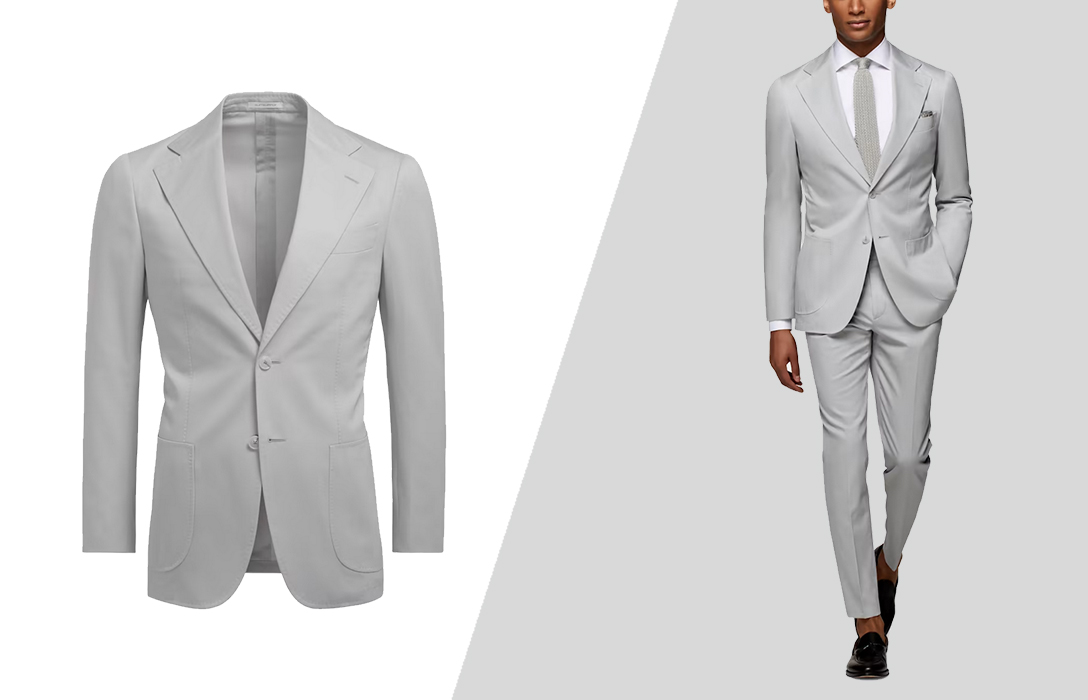 Lighter grey suits are fabulous for work also, though probably not for your most important business meetings.
On the other hand, if you need a suit for a summer social event, you can't go wrong with a light or medium grey suit.
This casual suit is also delightful because you can really play with colors with it. White, pastel, or even black dress shirts are all possibilities with a light grey suit.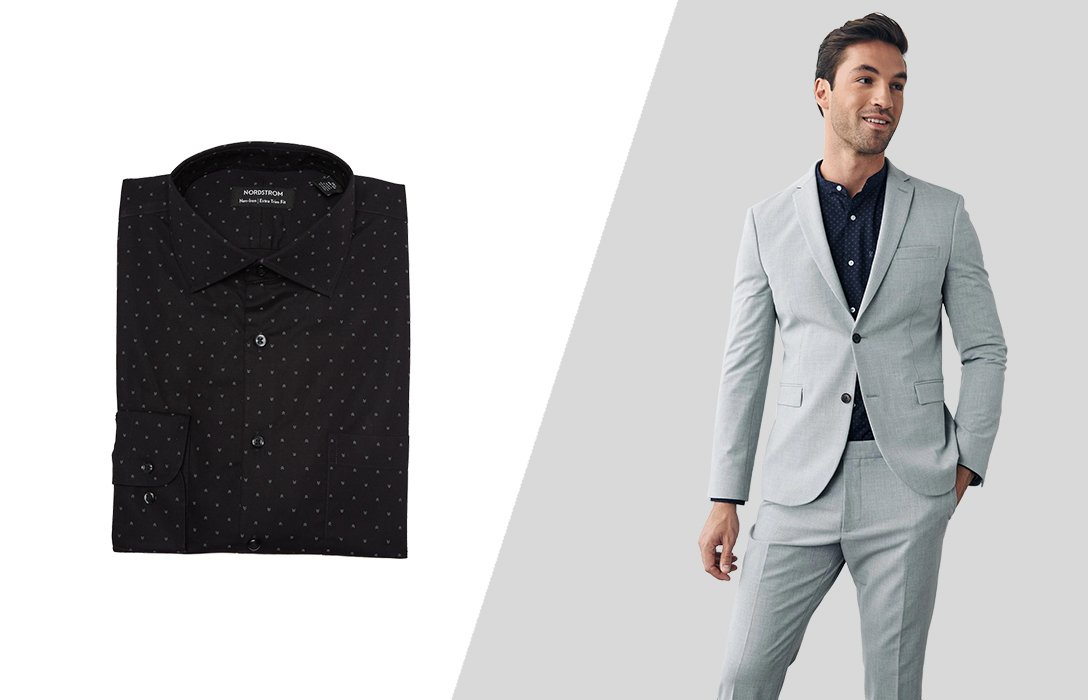 In addition, ties such as red, purple, blue, or a different shade of grey can make your suit unique.
Brown Suits
Brown suits aren't as popular as they once were, but they are a terrific addition to your suit lineup.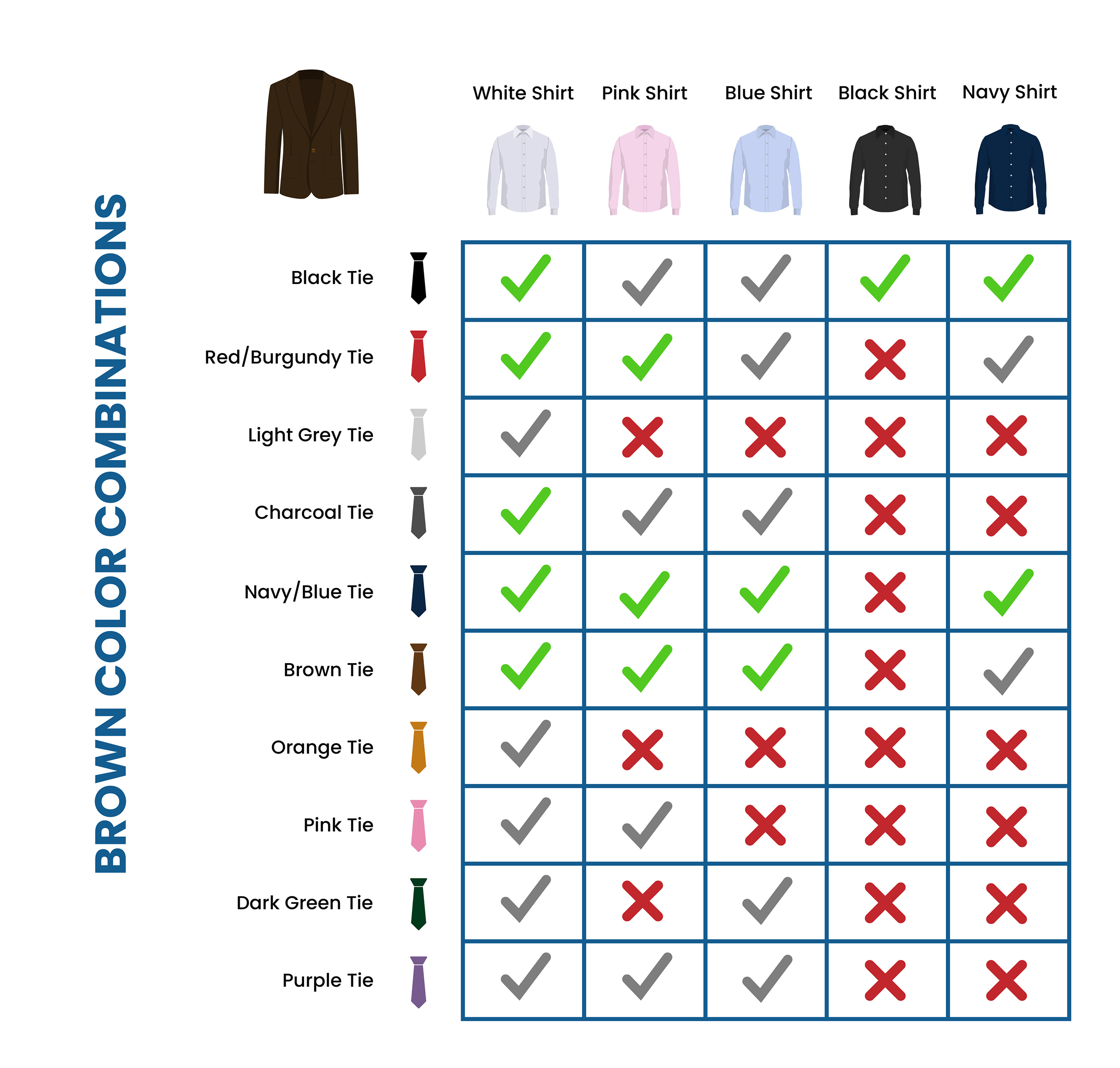 They are much softer than your average navy and charcoal suits and make a nice change. In addition, brown looks best on fair complexions and redheads.
Brown suits are energetic and vibrant. And if you ensure your suit is well-fitted, the brown suit can look very sleek and sophisticated.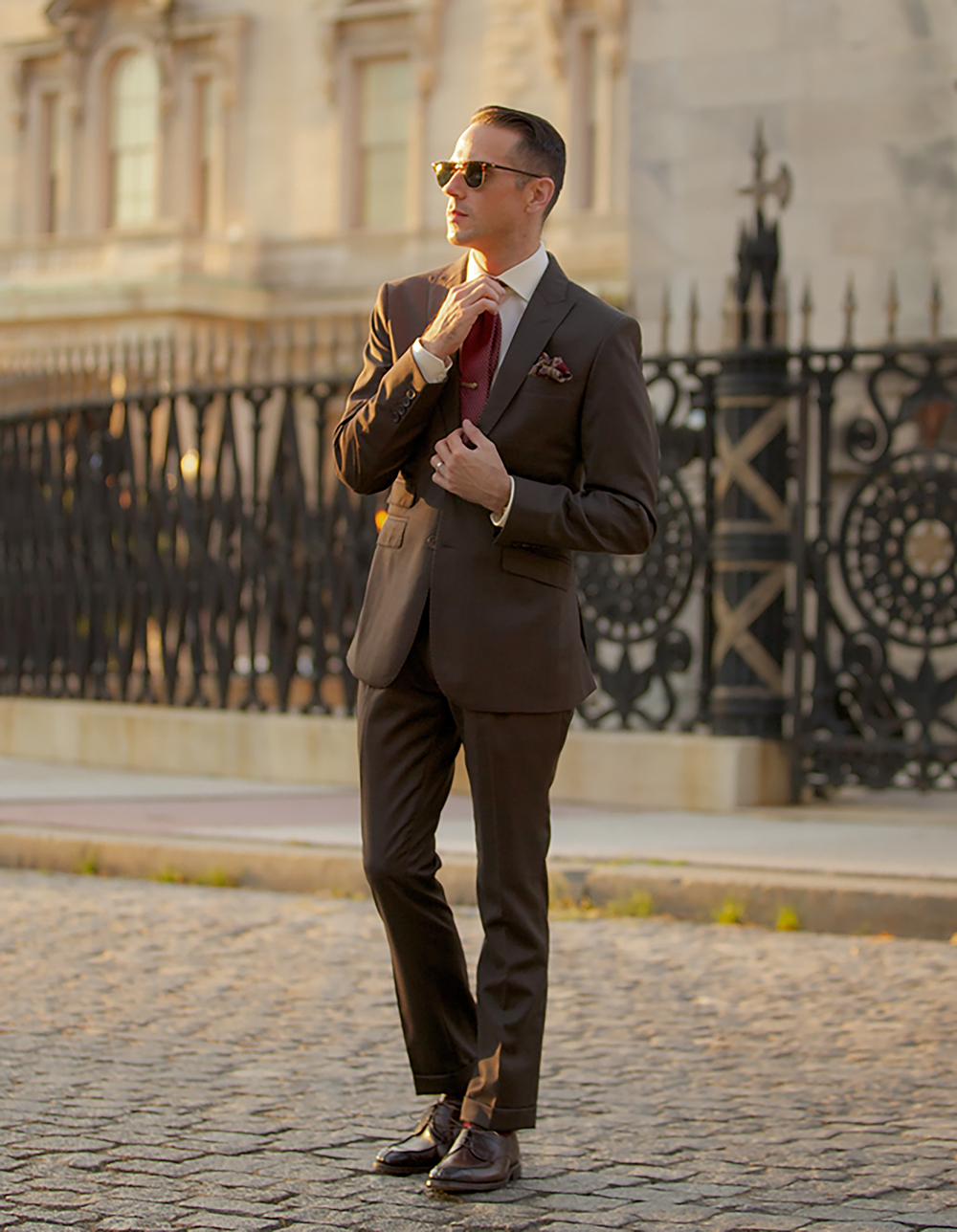 Brown suits can look both semi-formal and casual at the same time. But if you aren't sure if your suit is dressy enough for your occasion, play it safe and wear a darker suit.
However, they're incredibly easy to accessorize; white, pink, and blue dress shirts are fantastic pairings with brown.
You can even play with some more unusual dress shirt colors, such as salmon or mint green, for a very earthy look.
Burgundy & Maroon Suits
If you are feeling very daring and want to stand out, you can't pick a more beautiful color to be bold with than burgundy or maroon.
Both maroon and burgundy are shades of red but with a hint of brown undertones. These warm tones are incredibly cheery and have a very festive feeling about them.
More muted tones of maroon or burgundy suits are just fine for an ordinary day at the office. However, you would be on the more casual side of dressing and definitely turn a few heads.
Pair these shades with white, which will really pop against the deep shades of red.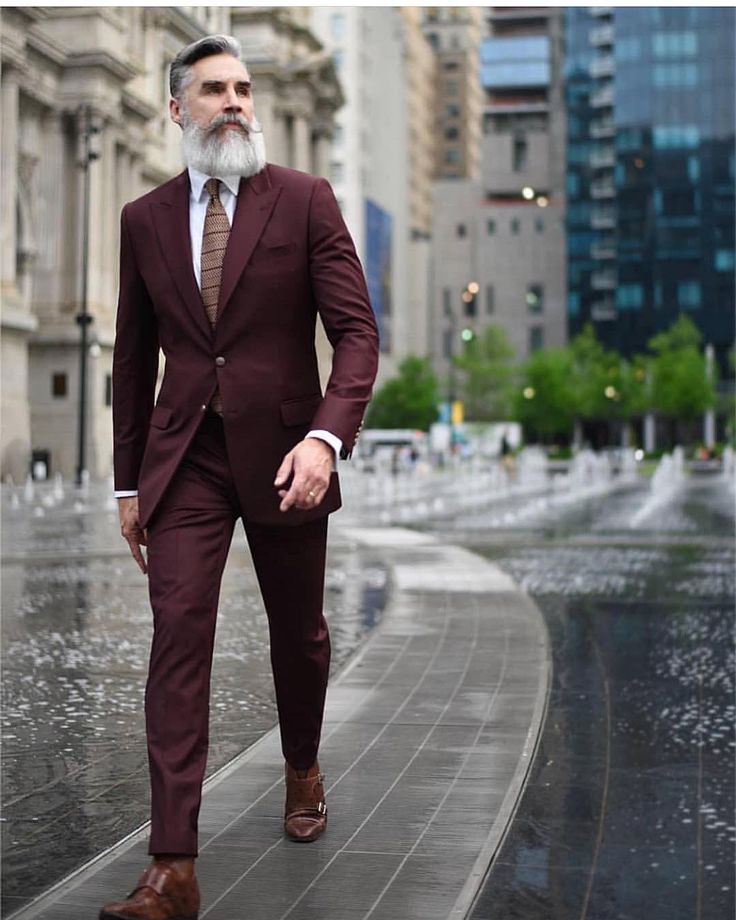 Or, for a completely different effect, try these suit colors with a black dress shirt and a black tie.
Green & Olive Suits
Green suits are exceedingly rare but are making a resurgence. If you aren't shy about attracting attention, definitely explore the various shades of green suits.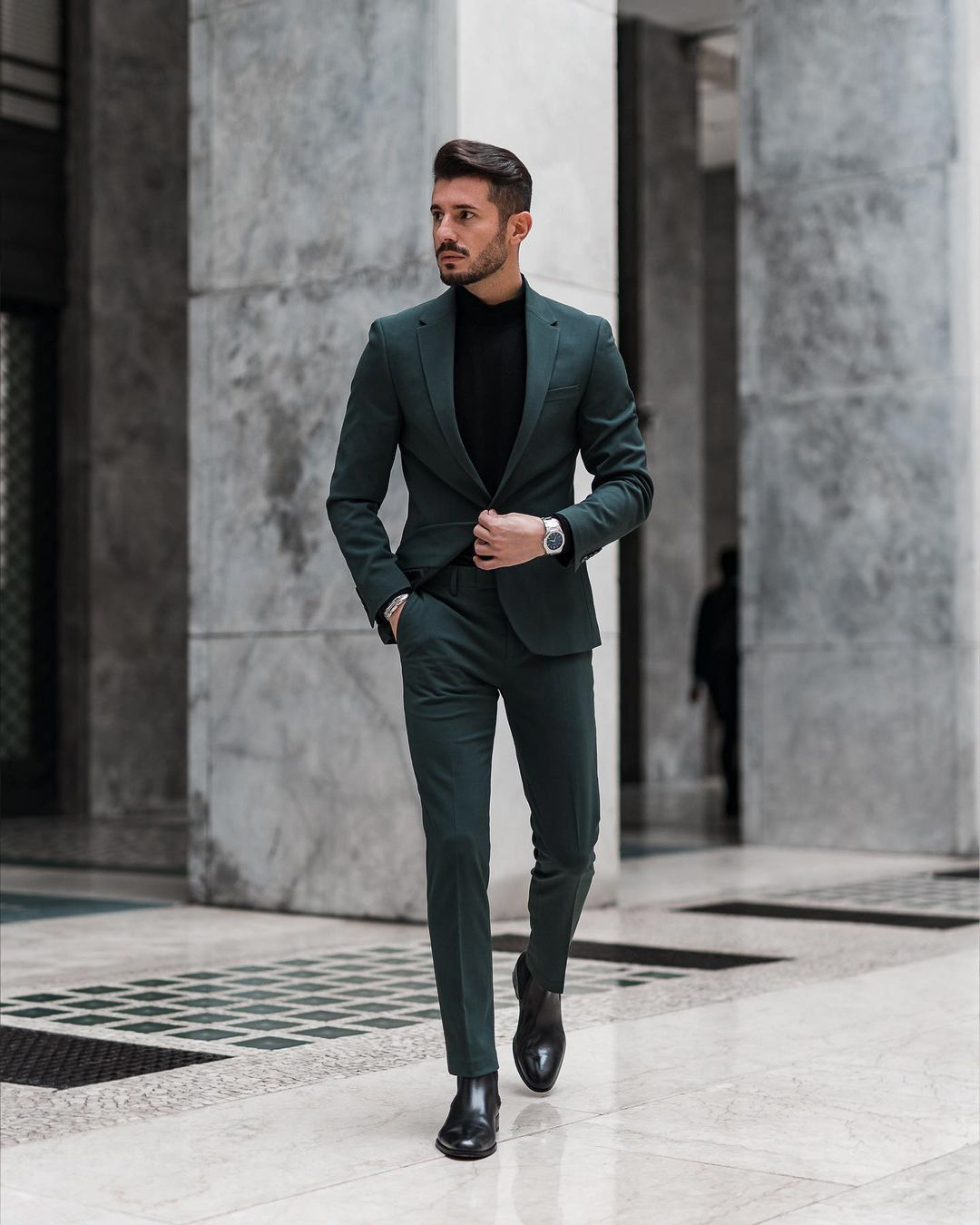 With a huge variety of suit colors within the green family, there's bound to be a tone that's perfect for you.
Darker, more muted greens are your best choices for work. An olive green suit may be a surprising sight in the office, but it would look very sophisticated.
A pale blue dress shirt would soften the hue for a very soothing effect.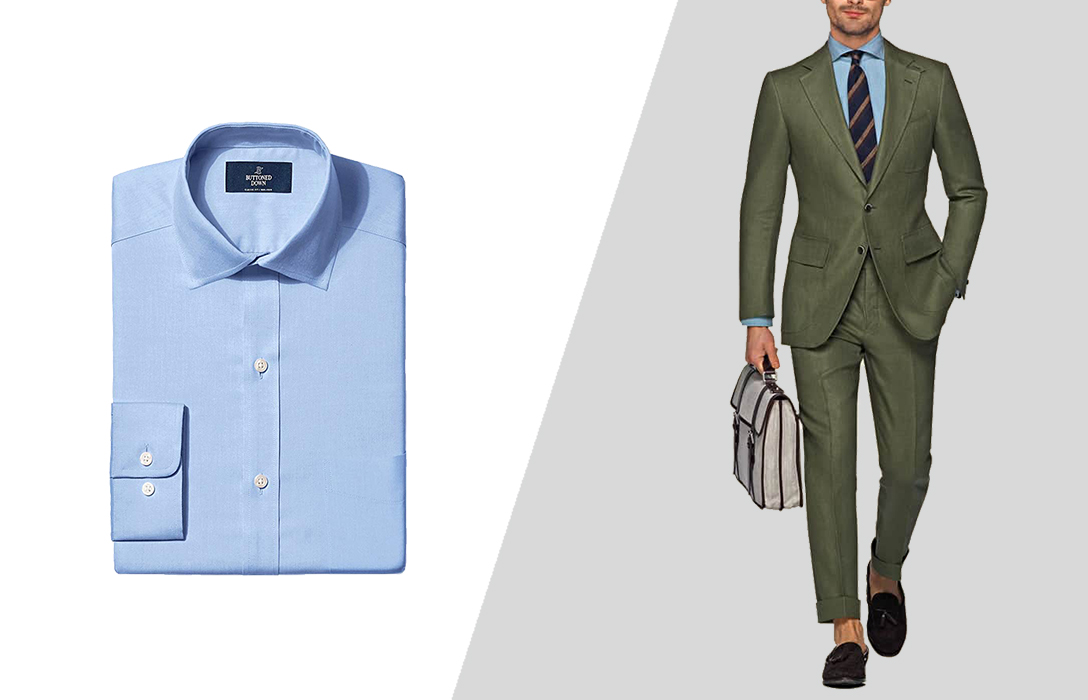 On the other hand, for a party or evening event where you don't mind standing out, try out a brighter green suit.
You can keep it simple with a muted dress shirt or be outrageous and opt for a colorful dress shirt under your jacket.
Tan & Khaki Suits
Every suit collection needs at least one casual suit, preferably one that's well-suited for warmer climates.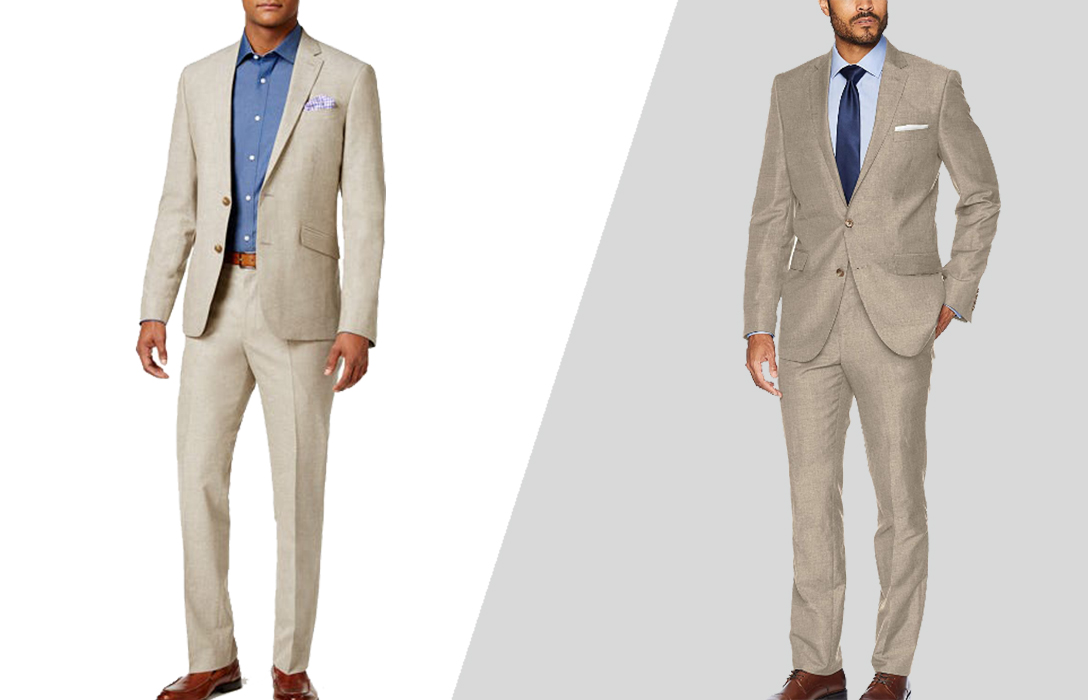 Tan and khaki suits are super versatile and match with many colors since they are neutral shades.
A white dress shirt will look incredibly crisp alongside a tan suit, but you can create a different, more casual vibe with a light blue, pink, or green shirt.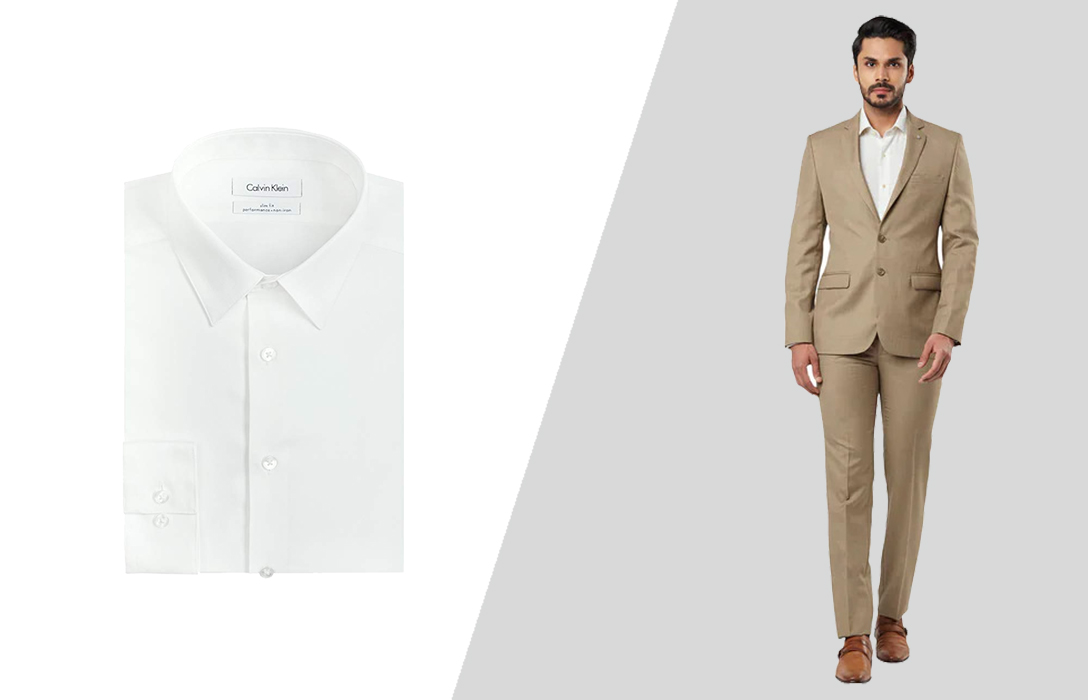 Also, try adding a printed tie to highlight the playful, relaxed nature of this suit.
White & Beige Suits
White is an incredibly rare suit color, and you aren't likely to have many chances to wear one, if ever.
You might wear one if you're ever headed to a Southern or Caribbean wedding; that would be your best chance for needing a white and beige suit.
Even then, it could only be worn in the daytime.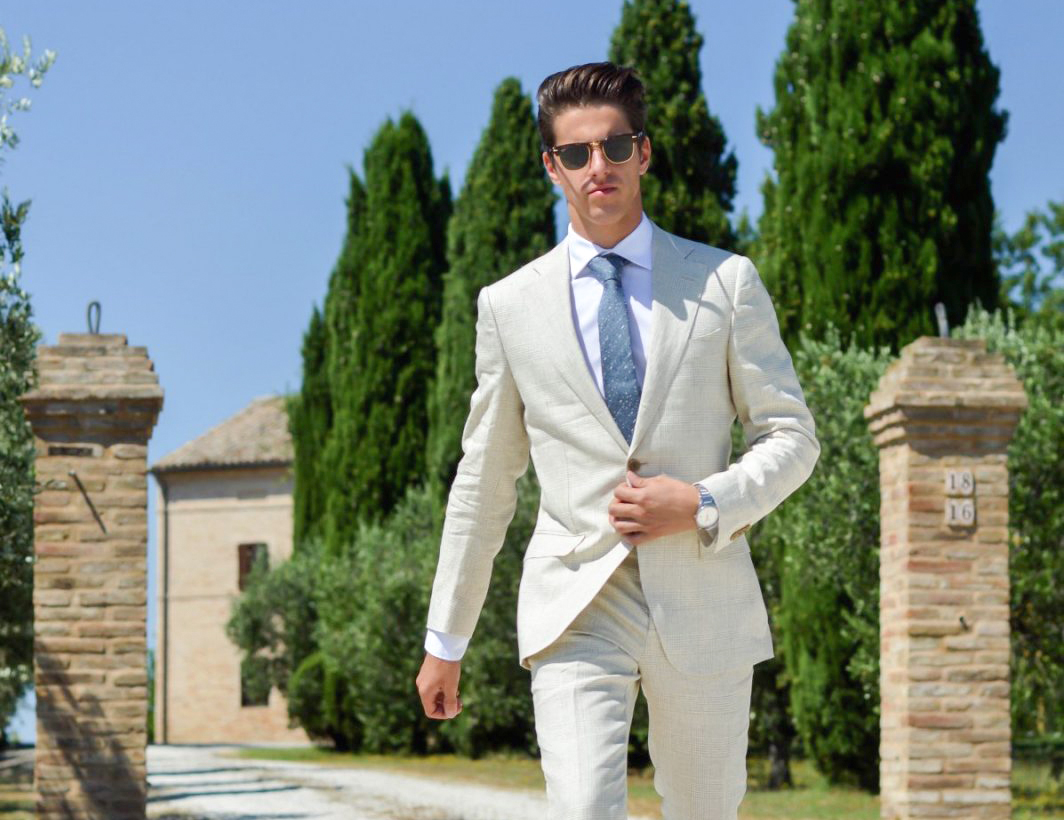 Such a light color calls for very light fabric, too. A lightweight material like linen or cotton would look best for a white suit.
Things to Consider when Choosing the Suit Color
Your personal taste isn't the only factor that should play into choosing a new suit. Firstly, there are many things you'll need to consider to make sure your suit is appropriate and well-fitted.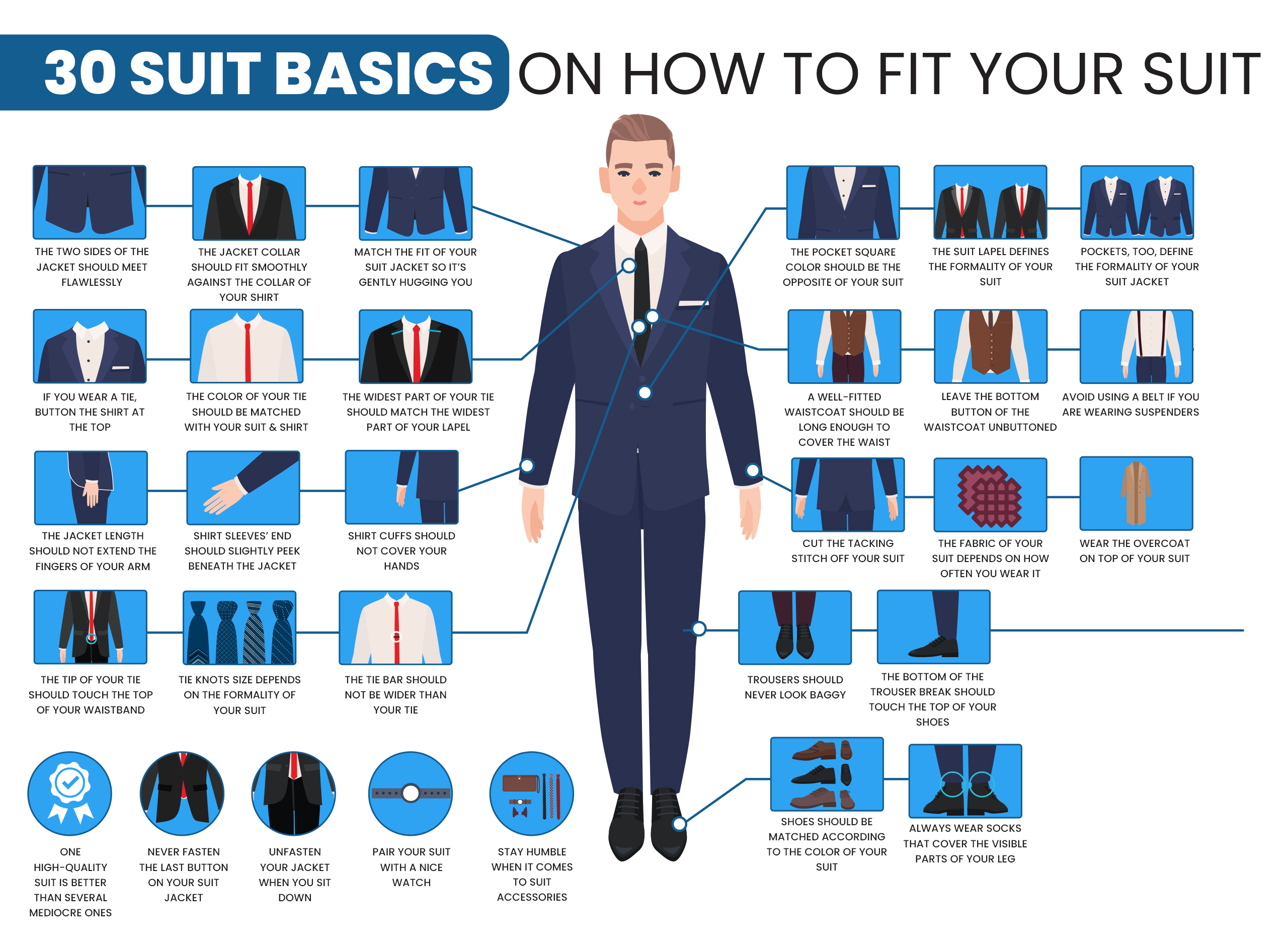 When you're investing that kind of money in your clothing, you want to be sure that you make the most of your investment.
Think about your setting for a moment. Is there a dress code where you are going? There most likely is, even if it's an unspoken one.
For example, you know how your office expects you to dress. Some offices are stricter in their suit expectations than others. You may need a suit that can be very professional or one that's pretty laidback.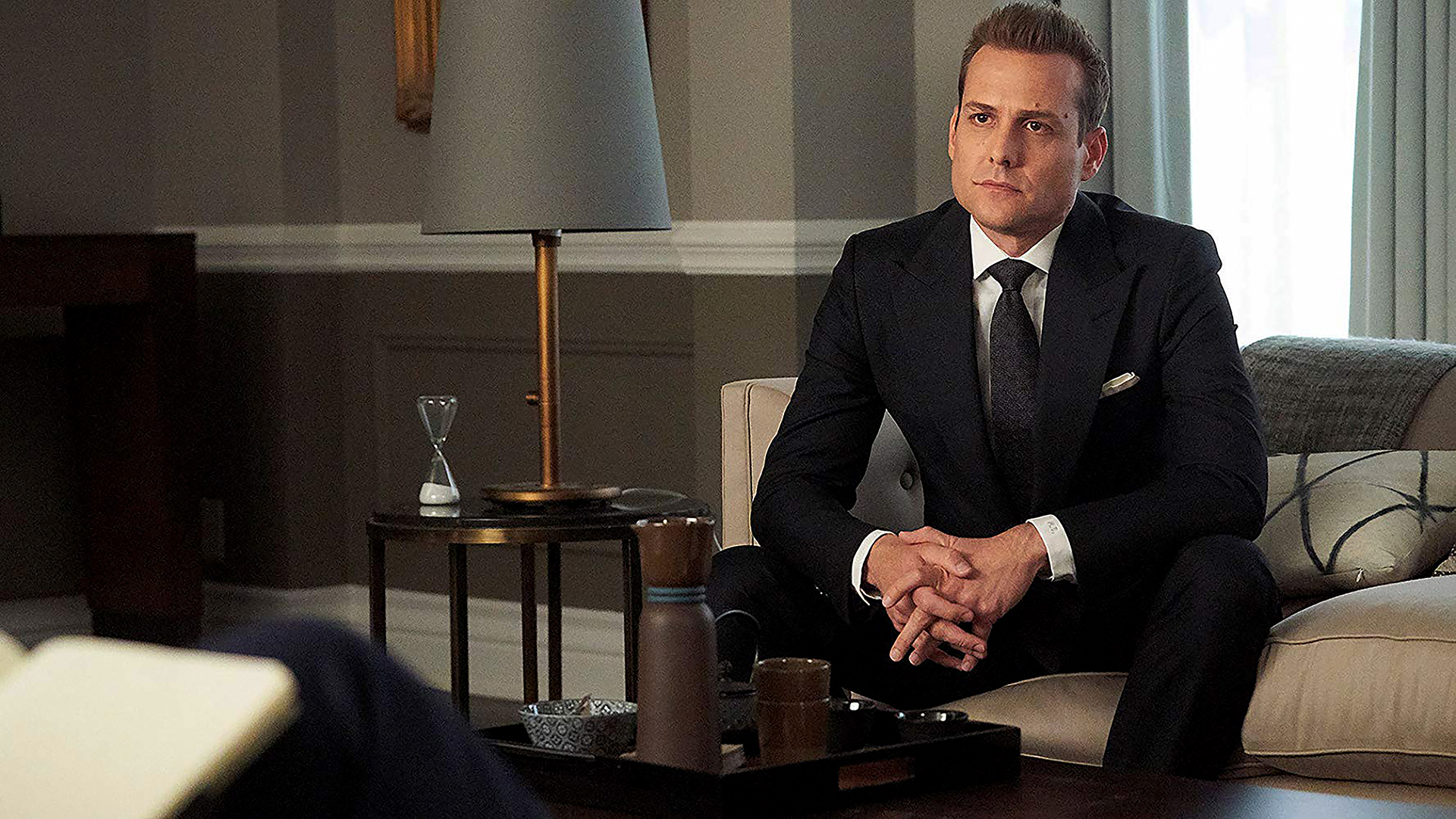 You should also take into account what you already own. For example, do you already have four grey suits? Perhaps your next one should be a different color so that you can add some variety to your wardrobe.
It's essential to have an assortment of suit colors so that your wardrobe will be versatile.
Skin Color
It's sad to say, but not everybody can wear whatever color they want. As a result, your complexion can actually clash with your clothing.
The last thing you would want is your expensive suit to wash you out and make you look sick.
Skin colors don't come in just a few different shades; there are many variations. As a result, suit colors that juxtapose your coloring will work very well on you.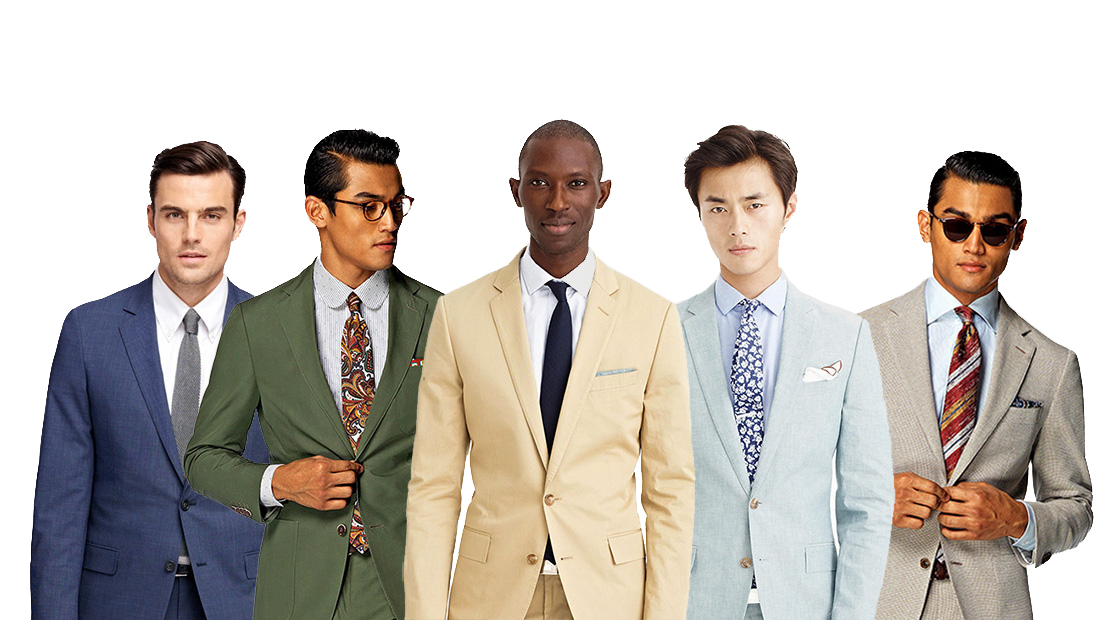 For example, lighter-colored suits will look best on people with darker skin tones. On the other hand, dark-colored suits seem better on light skin-colored men.
But is that a hard and fast rule? No, of course not. You'll still be able to wear most suit colors; however, some just may not flatter you as much as others.
The Occasion
Dark suit colors are more formal, and light colors are casual. With that in mind, you can narrow down your suit choices when you know the event's formality.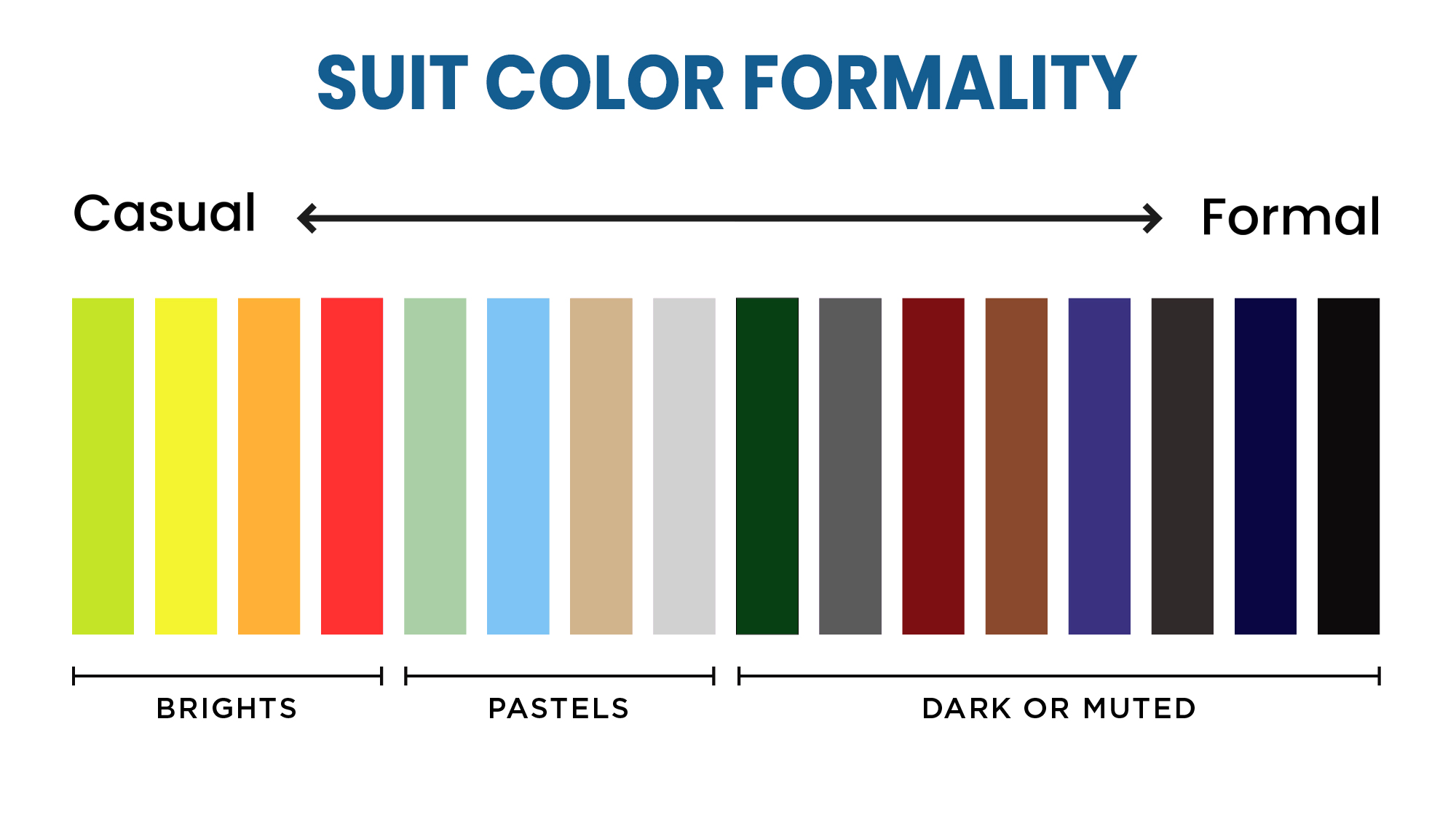 What would be the most appropriate shade for the occasion? Your office isn't a formal event, so black is likely to be too dressy for a day of work.
On the other hand, tan is probably not dressy enough for a professional setting.
A dark grey or navy suit would be perfect; these suit colors are not as dark as black but are still dark enough to be pretty dressy.
When you wear the correct color suit, it demonstrates that you have respect for the situation. It shows that you care enough to look the way everybody expects you to.
Standing Out
One of the key elements in standing out at an event is to match your suit with the right shirt tie colors correctly. But do you notice something when you look at all the other suited men around you?
The chances are that most of them are wearing the same few suit colors.
The most popular suit color is navy blue; fifty percent of all suits are navy blue or some shade of blue.
Coming in second place is grey or black, making up forty percent of suits. These shades are also an excellent fit for nearly any occasion.
This leaves nearly ten percent of all suits for all other colors. It includes brown, tan, maroon, and more eye-popping suit colors such as green or red.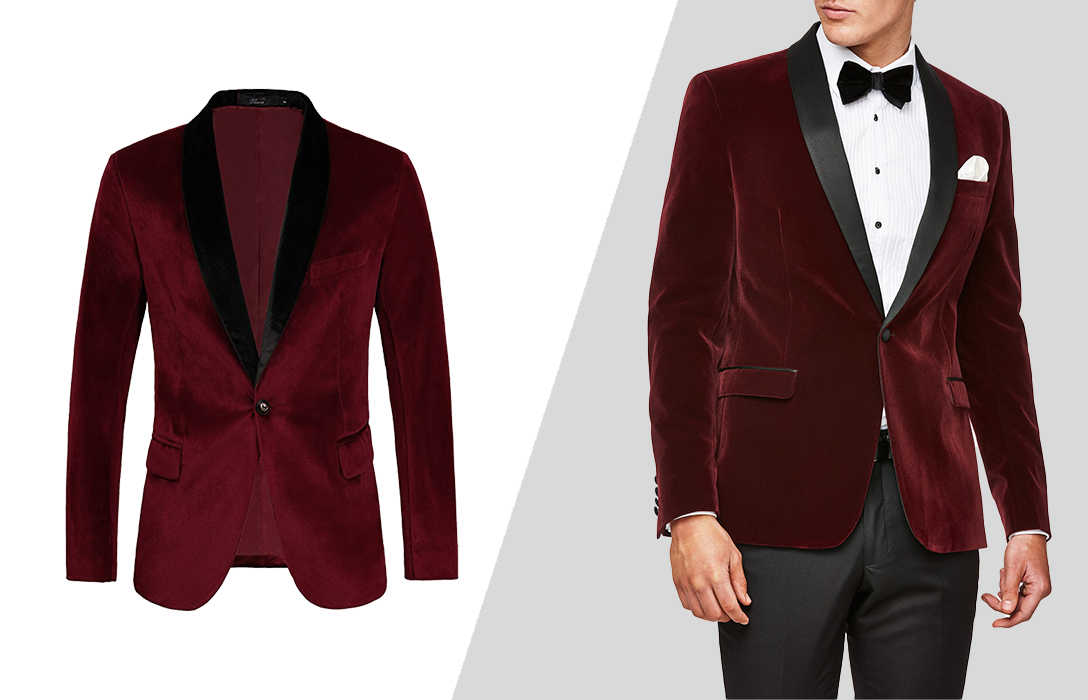 One of the significant considerations you should make when choosing your suit is whether you want to stand out from the crowd.
There's probably no harm in wearing a more unusually colored suit if you're heading to a cocktail party.
On the other hand, if you are starting a new job, you should probably not take that as an opportunity to flex your daring fashion sense.
Author: Alexander Stoicoff
Hi, I'm Alex, and I've studied and specialized in styling in Rome. Through my writing, I want to help men dress well and learn the purpose and significance of suits and other formal attire. My final goal is to make men more confident in their wardrobe choice and life in general.