If you want always to dress your best, you need to study up on the best dress shirts.
A dress shirt is often the unsung hero of any man's outfit; it can make or break his look in the most subtle ways. More factors go into a great dress shirt than many people realize.
This article will discuss seven essential considerations for determining your best ideal shirt.
We have researched several name brand dress shirts that best meet our determined qualities while keeping the price tag under $300. Finally, we will look at various ways you can wear your new shirt.
Finding the Best Dress Shirts: Things to Consider
The color is the first thing that people might notice about your shirt, but there are many other important factors to consider.
If a shirt is not well-made or if it is inappropriate to the occasion, for example, your entire carefully considered outfit is a bust.
Here are some tips to help you determine the best dress shirts that match your needs.
The Quality
The quality of a dress shirt should be an obvious consideration. Sometimes it is worth the reminder, though.
We can get blinded by an attraction to a specific style or color and forget to be certain the item is supposed to be well made.
A high-quality shirt will pay off in the long run. It will last many years, always looking nice, and will also be comfortable.
When assessing the quality of your dress shirt, you want to be sure that it is made of good material. It should feel sturdy and not look cheap.
Comfort is another important component of quality. When a shirt is uncomfortable, it either is an improper fit or is of low quality.
The Occasion
Before you can purchase a dress shirt, you need to know your purpose for wearing this shirt. Dressing for the office is quite different than dressing for a wedding.
You will need to identify your occasion and let that guide you when picking out what is appropriate. You must consider the material, the color, and if the dress shirt should have a pattern.
For example, a bright, flashy shirt would never be appropriate for a funeral or the office. However, it might be just fine for a wedding.
The Material
This will be the number one factor in the comfort of a dress shirt. Nobody wants a shirt that will make them feel itchy or sweaty or too stiff.
Play it safe and stick with a common shirt material such as oxford or poplin. These are the best for everyday wear. As long as these fabrics have been manufactured properly, they will construct a comfortable shirt.
A material that is easy to care for is vital. Life is much easier when you can machine wash your dress shirts rather than taking them to the dry cleaner. These are the best dress shirts for daily wear.
The Style
No matter what you wear, it is important to feel like yourself. Forcing yourself into a style that you are uncomfortable with will only make you feel awkward.
There are many dress shirt styles to choose from. There are different collar and cuff styles, various front placket, and back pleat types. If you're interested in learning what completely defines a shirt, I advise you to read my complete dress shirt styles and types guide.

Discover which cut of shirt you look best in. Stick with cuts and styles you are comfortable with. Choose one that flatters you, rather than one that is trendy.
If you don't wear dress shirts frequently, it might be smart to buy versatile shirts, like Oxford shirts. That way, all occasions are covered.
The Fit
Although there are many different cuts for dress shirts, three are basic and best to consider if they are right for you.
A classic fit is a traditional cut for dress shirts, worn by generations of men. They are pretty boxy. They work just fine with a jacket but look shapeless without a jacket.
Slim fit is another popular cut. It is slightly more constricting because it has no excess fabric. Besides, this style looks very nice without a jacket.
A modern-fit dress shirt tapers at the waist, offering more shape than a classic fit. At the same time, it is less constricting than a slim fit dress shirt because it has plenty of fabric. Modern fit can be the best of both worlds.
The Size
It is crucial to ensure that your dress shirt fits properly. Aside from the discomfort of wearing ill-fitting clothing, a poor fit reflects badly on the dresser.
If the shirt is too large, it looks baggy and puffy. Material billowing out of your pants after tucking it in is a bad look. A suit jacket may hide some of the excess material but won't hide the loose-fitting shirt's front.
If the shirt is too tight, it strains at the buttons and pulls the fabric apart. You risk looking like a sausage if the shirt is extra tight.
The Color
Selecting the right shade of a dress shirt for an occasion is also essential. The right shirt color should be in perfect balance with the suit.
A simple white shirt is always a winner. Are you going to a formal event? Then a white dress shirt is a must since it is the best and most formal color choice.
If you need a dress shirt for a casual event, try out a print or opt for a bold color. A casual setting is an ideal time to experiment with your style.
If you are dressing for an in-between occasion, such as the office, a solid shirt in a basic color is your best option. Try a pale blue or pink if it is appropriate.
10 Best Dress Shirts and Brands for Men
Now that you have determined how to know what type of dress shirt will suit you best, it is important to find one that suits your budget.
Sometimes it is worth spending extra money on a quality piece of clothing, but it is entirely possible to find the best dress shirts for under $200. Here are some of the top choices and brands on the market:
Hugo Boss
Hugo Boss is a brand synonymous with modern luxury. This company has been in business for generations and is known for its excellent quality.
If you are looking for the best dress shirts that are read as refined, Hugo Boss should be one of your first considerations.
Calvin Klein
In business since 1968, Calvin Klein has built a reputation for versatility and chic fashion. It is a bold and sexy global brand that also happens to be affordable.
Calvin Klein dress shirts are built for comfort as well as style. They offer several fits, including an extreme slim fit. Their shirts are non-iron, stretch material, so they are easy to care for.
Tommy Hilfiger
Tommy Hilfiger is the quintessential American fashion brand. They offer a line of non-iron fabrics and stretch fabrics.
Their shirts are versatile with adjustable cuffs and varied collar styles, including button-down collars. Slim fit shirts are also an option.
Most of the Tommy Hilfiger shirts do not have a pocket, which can increase their formality level.
Brooks Brothers
Brooks Brothers is an outstanding company that is known for its best dress shirts. Their shirts are lightweight, so they feel very breathable.
Brooks Brothers shirts are offered in several styles: Madison fit (classic), Regent (slim fit), Milano, and Soho. All are moisture-wicking and quick-dry.
Van Heusen
Van Heusen offers easy to care for and highly affordable dress shirts. They offer a variety of fits, such as regular, fitted, big, or tall.
These aren't your standard dress shirt fit categories; their sizes are usually represented with numbers, making it a perfect choice for every wearer.
Their poplin shirts are thin so that they may end up as your go-to summer shirt. Be warned, however. They may not be quite no-iron, as they claim.
Ralph Lauren
Ralph Lauren is a brand known for quality. It offers a trusted name and timeless fashion. When it comes to shirts, their designs are both contemporary and classic at the same time.
They are generally a bit pricier, even for their shirts on the cheaper end. However, you are likely to decide it is worth it when you weigh their long-lasting appeal against other more affordable dress shirts.
J. Crew
J. Crew is a youthful, preppy brand. These two-ply cotton dress shirts are very lightweight, making them perfect for warmer weather. In cooler weather, you will definitely want an undershirt, if not a change in brands.
Classic and slim fit are the only fit options, and styles are limited, but there are many color and print options.
Bonobos
Bonobos shirts are designed with the goal of simplicity in mind. They keep their shirt selections easy to navigate. You can choose from one of three fits and then one of the multiple collar choices.
After that, you have many colors and patterns to decide between. Once you have combined each of these choices, you will have your perfect dress shirt.
SuitSupply
SuitSupply takes a unique approach to their dress shirts. You can customize your choices on their website or visit one of their stores to consult with a tailor.
They can also custom-make shirts for you, which are also able to be ordered online.
Their two-ply fabric travels well. If you travel for work frequently, this might be your ideal outfit.
Amazon Buttoned Down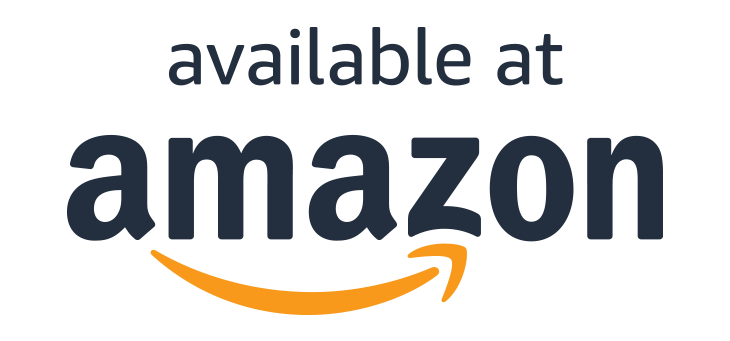 Buttoned Down is the house brand for Amazon and is very well-reviewed. Made from luxury Supima cotton, these affordable dress shirts are durable and designed to last a long time.
These shirts are a great style at a great bargain. They come in three fits and a dazzling variety of colors. You can also choose between a pocket or no pocket.
Ermenegildo Zegna
Here is a bonus option; these are some of the best dress shirts and are typically a bit pricey but can sometimes be found for less than $300.
These beautiful shirts are machine washable but may not be put into the dryer. They will need to be ironed.
Offered in regular fit only, you might be pleasantly surprised by their hidden-button collar. Ermenegildo Zegna offers shirts in every color of the rainbow and a variety of fabrics.
How to Wear A Dress Shirt
Dress shirts are much more than just something you wear under your suit jacket. A quality shirt can be used in many different styles and outfits.
You have spent all this time and effort learning how to get the best dress shirt for your money. Don't feel that you now need to hide it under your suit jacket! There are many different options to showcase your impeccable style choices.
Dress Shirt and Suit
When suiting up, the focal point of your outfit must be the suit. Keep your dress shirt simple and understated.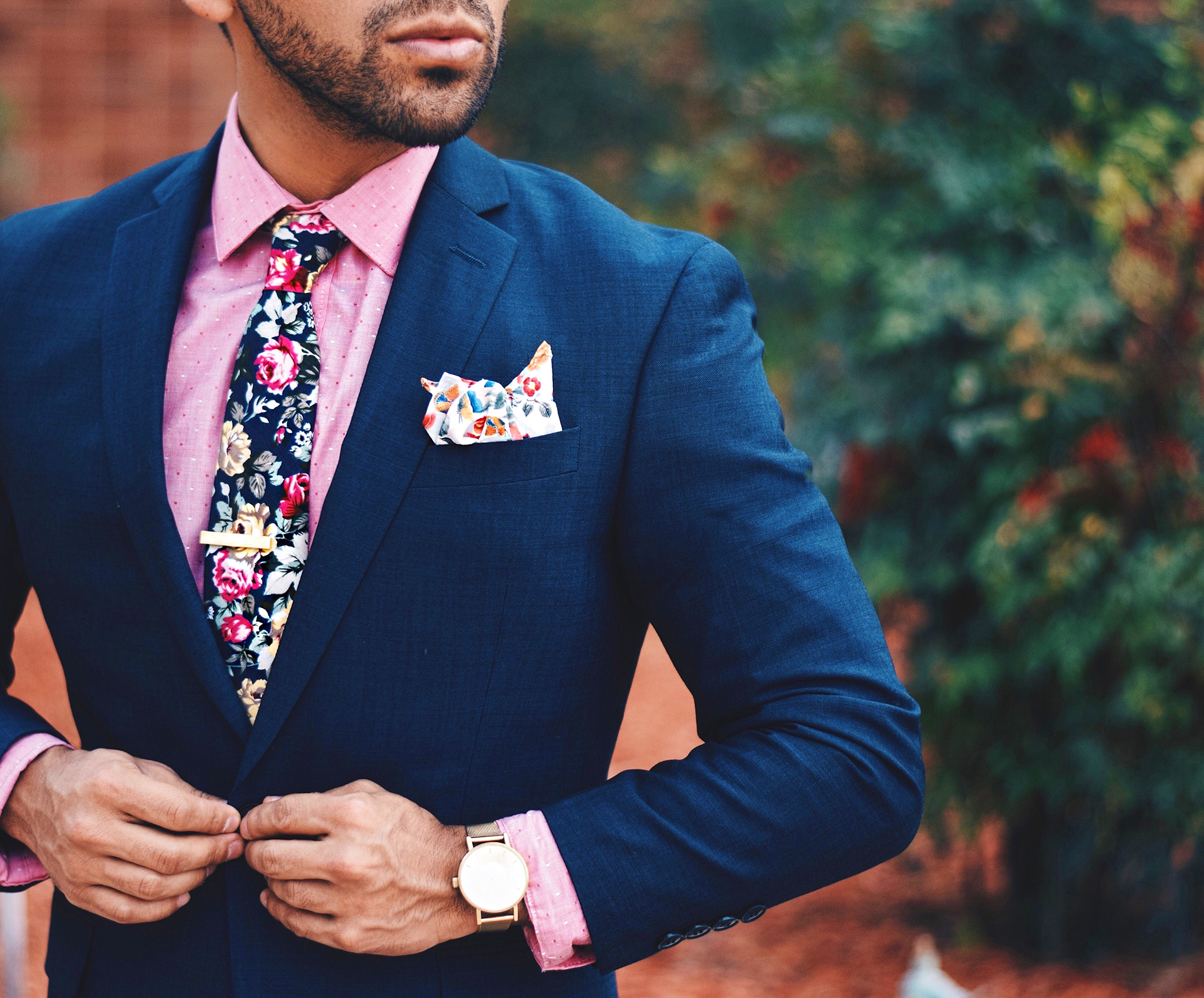 A suit is the most formal way to wear a dress shirt. Let the shirt rise to the occasion of the suit.
You need the dress shirt to match the color of the suit. A solid color is best with a suit, but a white dress shirt is classic.
A pattern or print makes the shirt more casual. Be sure to go with a high-quality shirt; otherwise, it will bring your suit down a notch or two.
Dress Shirt and Dress Pants
The dress shirt is more prominent in this ensemble, so it is crucial to be sure that it is in good shape. Be sure that the shirt is of a similar quality to what you would wear with a suit.
The shirt might not be hidden under a suit jacket, so fit is very important. Be sure that you have a style that flatters you.
This is still a dressy look but has a bit more flexibility. I don't recommend a large print with this style, but small microprint or pattern would look very nice.
Dress Shirt & Khakis/Chinos
Khaki and chino pants are not as dressy as dress pants or suit trousers. However, that leaves more room for your shirt, making this combination best for most business casual dress codes.
You may want to opt for a more casual material, such as cotton or linen, when wearing khakis.
Khaki is quite versatile and matches almost every color. You will have an easy time finding shirts that look good with your khaki pants and can try a wide array. This is even a good time to experiment with prints and patterns.
Dress Shirt and Jeans
For a great way to look sophisticated without trying too hard, you can pair stylish jeans with a shirt. It is a stylish look for a smart casual outfit.
Your jeans must be in excellent condition to perform this style well. They must be clean, well-fitting, and with no holes or tears.
Your fashion quota will increase tremendously if your jeans are up to the moment and stylish. You will impress others with your impeccable fashion sense when you pair a shirt with nice jeans.
Final Words
A dress shirt is the hardest working piece of clothing a man can own. It is called upon for every dressy occasion, most business occasions, and even many casual settings.
If you have defined what best dress shirts represent, you will wear one that is flattering on you for years longer than one that is of-the-moment.
Perhaps one of the smartest sartorial moves a man can make is investing in several nice-looking, high-quality shirts. With a few of these in your closet, you will never be caught without something appropriate to wear.
Author: Alexander Stoicoff
Hi, I'm Alex, and I've studied and specialized in styling in Rome. Through my writing, I want to help men dress well and learn the purpose and significance of suits and other formal attire. My final goal is to make men more confident in their wardrobe choice and life in general.