Cocktail attire can be a tricky beast to pin down.
Let's say it's wedding season, and you just received your umpteenth wedding invitation. Or your boss is hosting a cocktail party for the office. How formal do you need to be?
You have probably seen many cocktail attire interpretations, so it's hard to know which one is correct.
But, for the most part, they all probably are. Your level of formality will all depend on exactly what type of event you are attending.
What Defines the Cocktail Attire Dress Code?
Cocktail attire is part of a semi-formal dress code specifically designed for explicit events.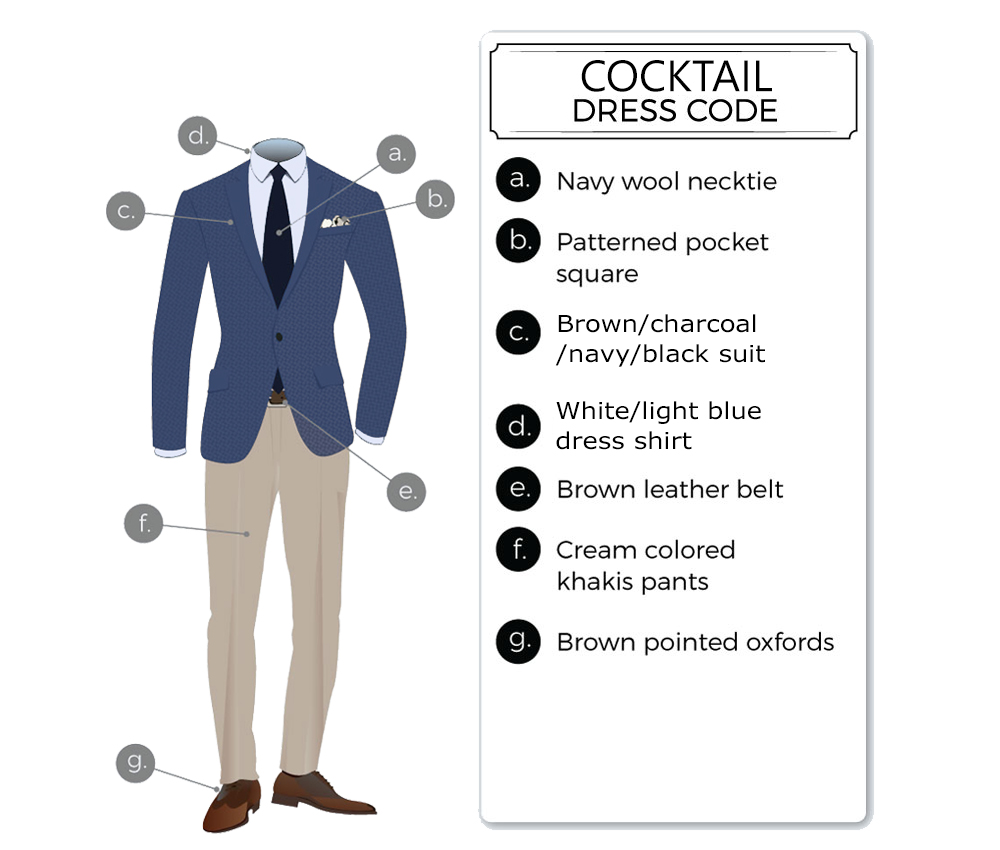 It has more room for interpretation than formal attire, but it is still pretty defined. Keep in mind that it's still a dressy look.
A suit is required for men's cocktail attire. It can be a full suit or a separate blazer and pants, but they should still look formal.
In addition, a shirt, tie, and dress shoes are other essential elements of the attire. But more on that later.
Depending on the event, though, there can be some room for adding a little more of your personal style.
That's because some cocktail events may be a bit more casual, allowing you to play a bit more with color and style.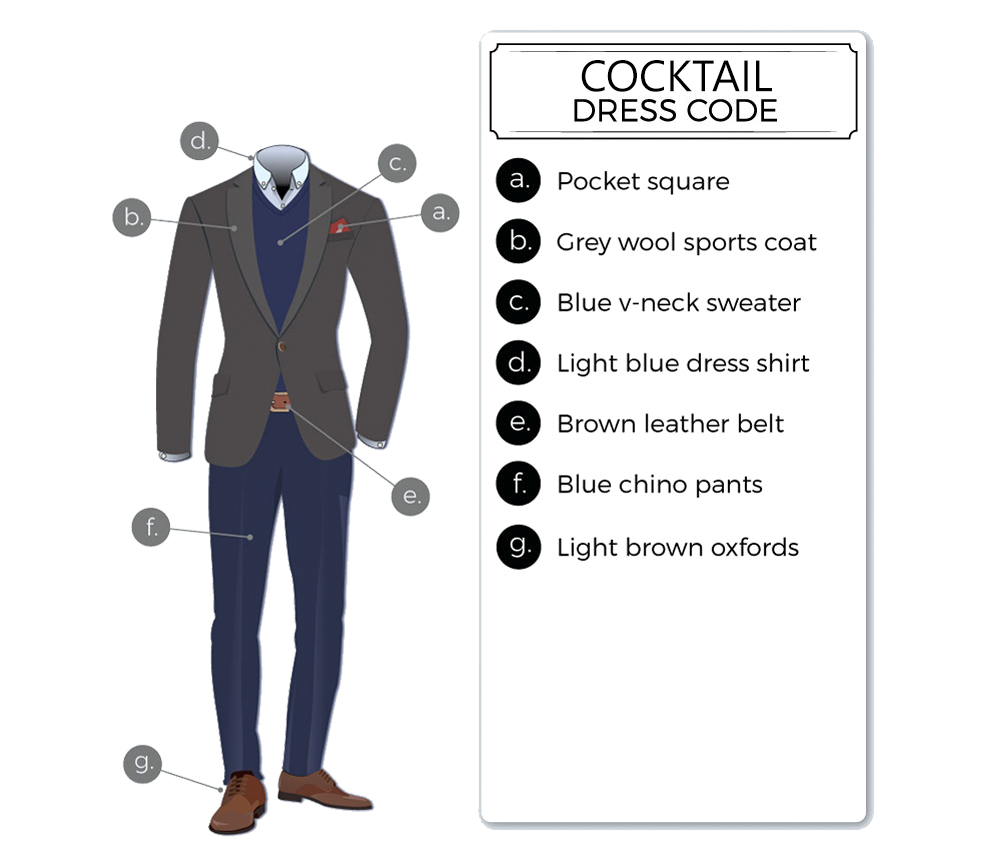 The time of day and the event's location will help you further define your appearance.
The Formality of the Cocktail Dress Code
Cocktail attire falls somewhere on the spectrum between formal business attire and the standard semi-formal attire dress codes.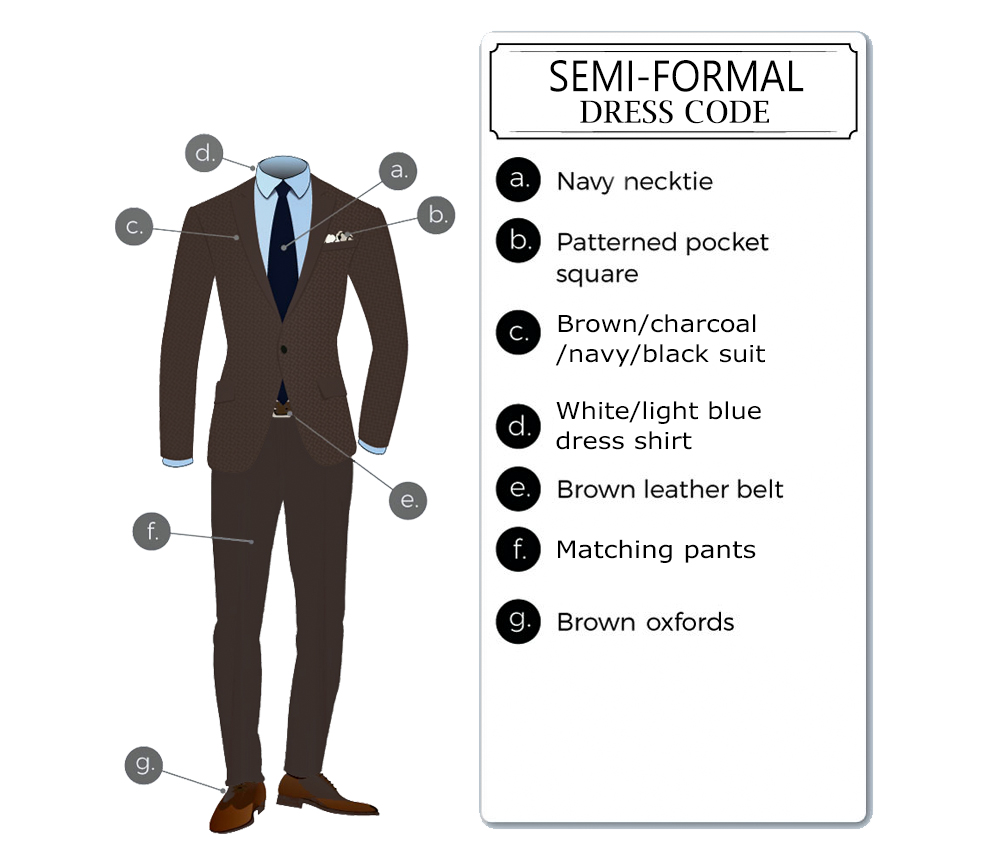 The most common events where you can expect to find a cocktail attire dress code are weddings, evening business events, and evening social events.
So think of the cocktail dress code as a formal vibe that meets modern style.
This dress code is not as stuffy as a formal dress code but is dressier than your average business wear.
However, the formality level of cocktail attire can range based on when, where, and what you are wearing it for.
For men, wedding cocktail attire may look different from cocktail attire for a friend's birthday party.
But if you attend an evening party for a purely social event, feel free to turn up the flair.
You are welcome to insert a bit more of your personality into your outfit if it's a more casual social gathering.
However, if you are unsure exactly what vibe you should go with for your event, err on the more formal side.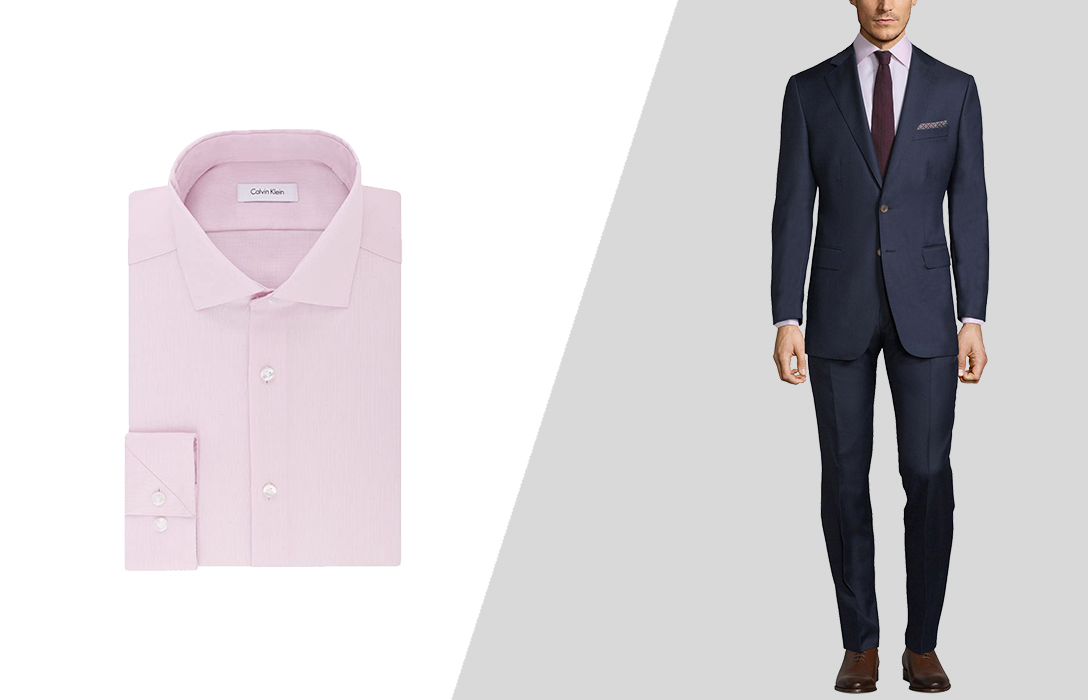 You'll never regret overdoing the style but will probably feel very uncomfortable if you show up underdressed.
Wedding Cocktail Attire for Men
A wedding is a very joyful occasion. It also deserves our greatest respect, and we should reflect that in our dress.
Stick to the traditional cocktail attire for men when attending cocktail weddings. Therefore, it is appropriate to keep your wedding suit on the conservative side.
Not only do you want to reflect the solemnity of the occasion, but you also don't want to attract attention with your clothing.
Also, wedding receptions are frequently held as evening cocktail parties.
Therefore, if a dress code isn't included in the invitation, it is typically safe to assume that traditional semi-formal cocktail attire is expected.
Suit Up
A suit is almost mandatory for the cocktail dress code. It doesn't need to be super fancy or expensive, as long as it is well-fitting.
A nicely tailored suit is an excellent basis for any cocktail attire for men. Even a nice office suit can do. Just keep the suit basics and dress it up with some accessories to increase its appeal.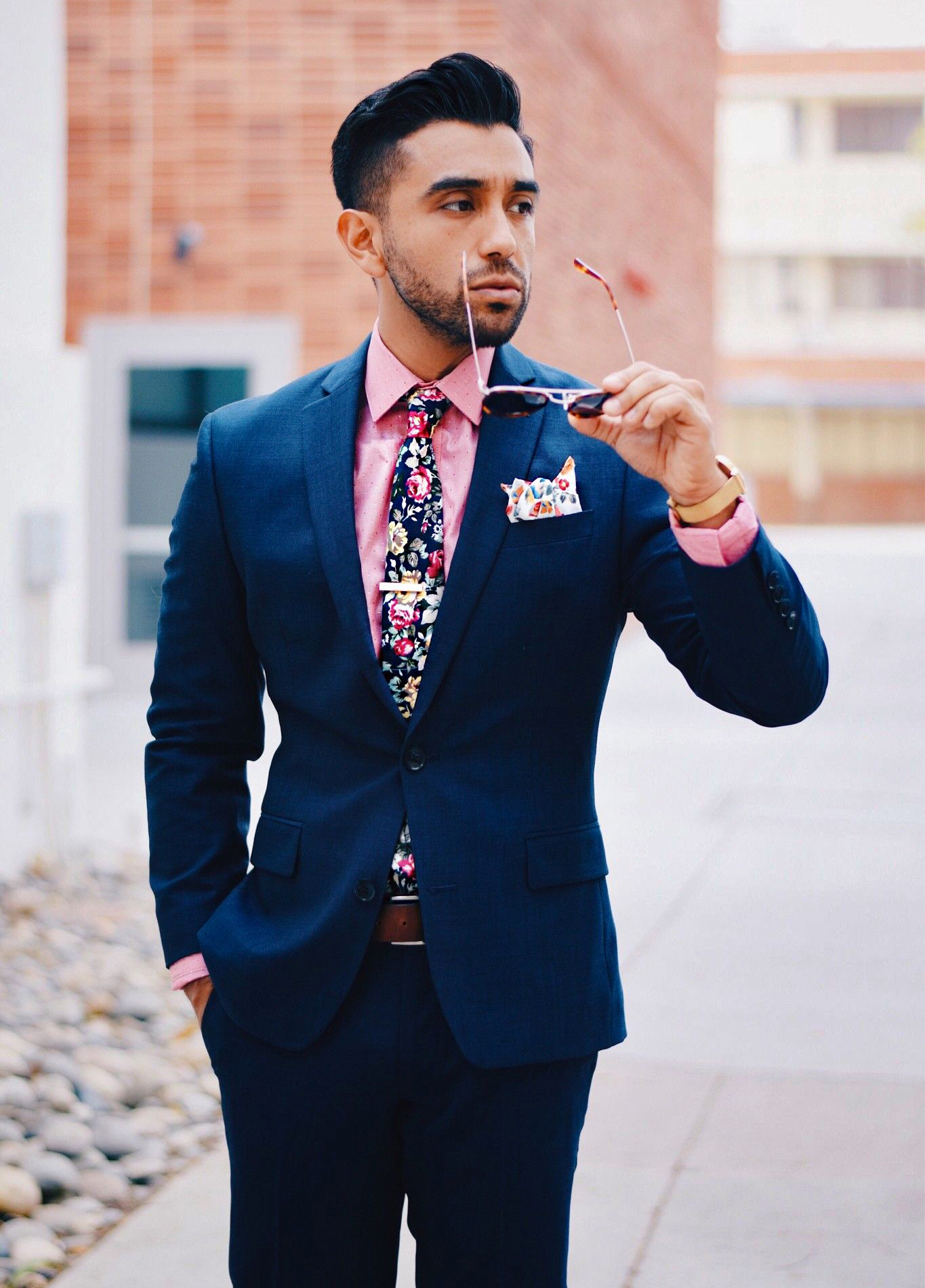 Dark suits are very versatile and always appropriate for an evening wedding. This is the perfect opportunity for a charcoal suit or time to try out a modern navy suit.
It's best to keep your dark suit a solid color and avoid any stripes or patterns. These styles are more informal and may not rise to the appropriate level of formality for the event.
Match it with a Dress Shirt
A crisp, white dress shirt is always a classic. It is also the most formal shirt type you can wear with your suit.
A light pink or baby blue is also acceptable to add some flair while still being subtle. Whichever color you opt for, it is best to stick to solids.
Just as with the suit, any patterning will only make the shirt more casual.
Fit is essential when dressing up. The shirt should gently hug the contours of your body. If it is too large, the fabric will overwhelm your suit and ruin your look.
A shirt that is nicely tailored to your body will help to create a sleek and clean appearance.
Tie the Knot
A tie is a critical component of your wedding cocktail attire; in fact, many consider it a must.
It is the perfect accessory to show off a little bit of your personality and style. It should still be respectful of the occasion, but you have a little room here to play with texture and color.
Your cocktail attire tie can be more fun than your work ties, so feel free to loosen up a little! You may even be able to pull off a bow tie if you are feeling adventurous.
Dress Shoes for Extra Formality
The hands-down, all-around best shoe for just about any dressy look is a leather dress shoe.
Oxford dress shoes are the most popular choice to pair with most suits; they look so darn nice. In fact, Oxfords are both conservative, stylish, and a safe choice for such dress codes.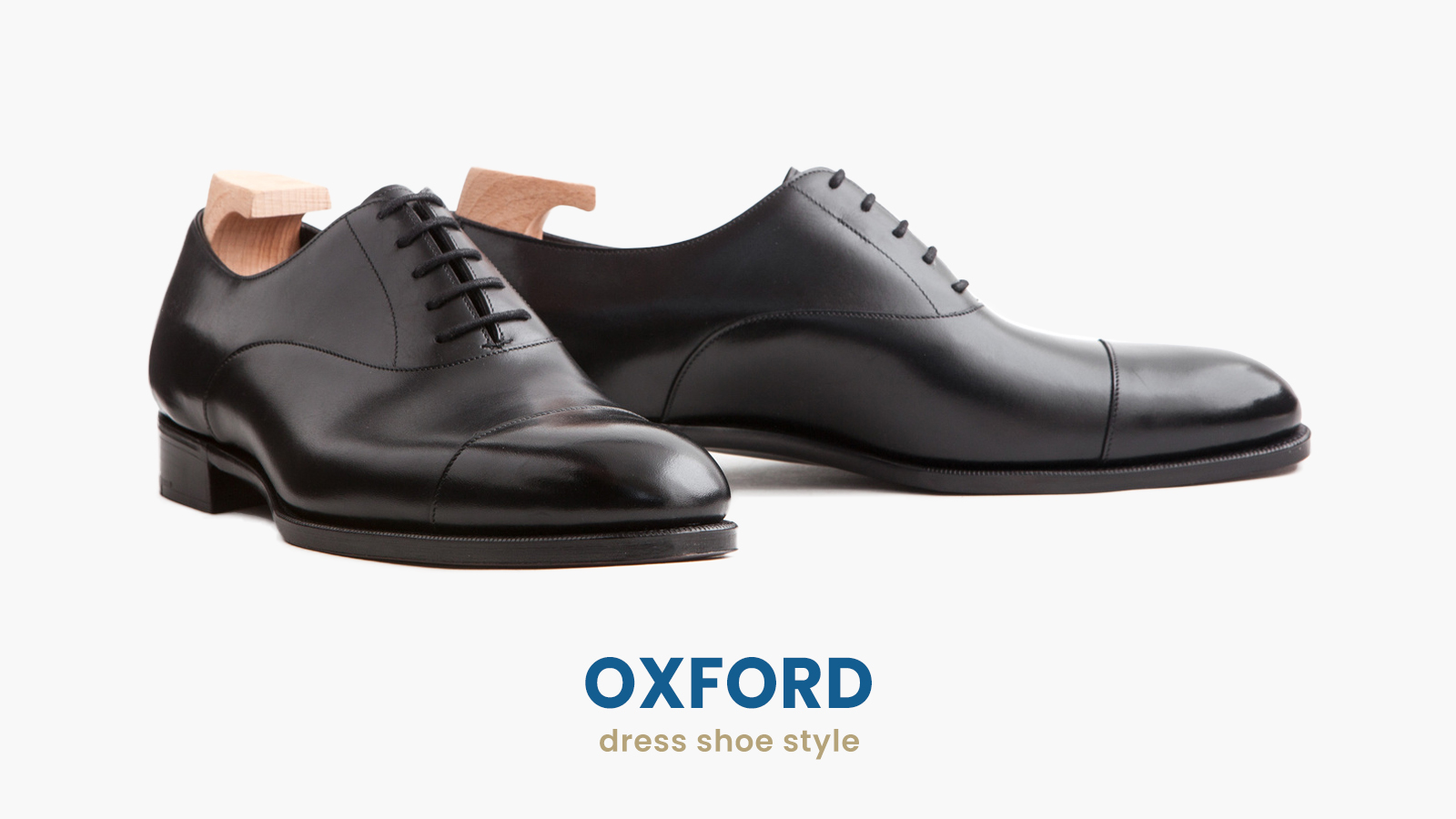 It goes without saying that your shoes must match the suit color. Although black leather is the most formal choice.
A high-quality pair of oxfords will last you for years. Just give them a quick polish every now and then for a bit of pick-me-up.
Pocket Square for Additional Style
A pocket square in your jacket's breast pocket is oh-so-classy. It is a great personal touch and a way to insert a little splash of color into your ensemble. It should be a simple design, preferably a solid color.
When done correctly, a pocket square helps you look like a true gentleman. However, be sure that it doesn't clash with your tie.
Dressy Watch for the Win
A dress watch is an elegant addition to your cocktail attire. To keep in step with your semi-formal appearance, go for a black leather strap for your dress watch.
The watch should be simple without any extra features. Ensure that it matches the leather in your shoes and belt.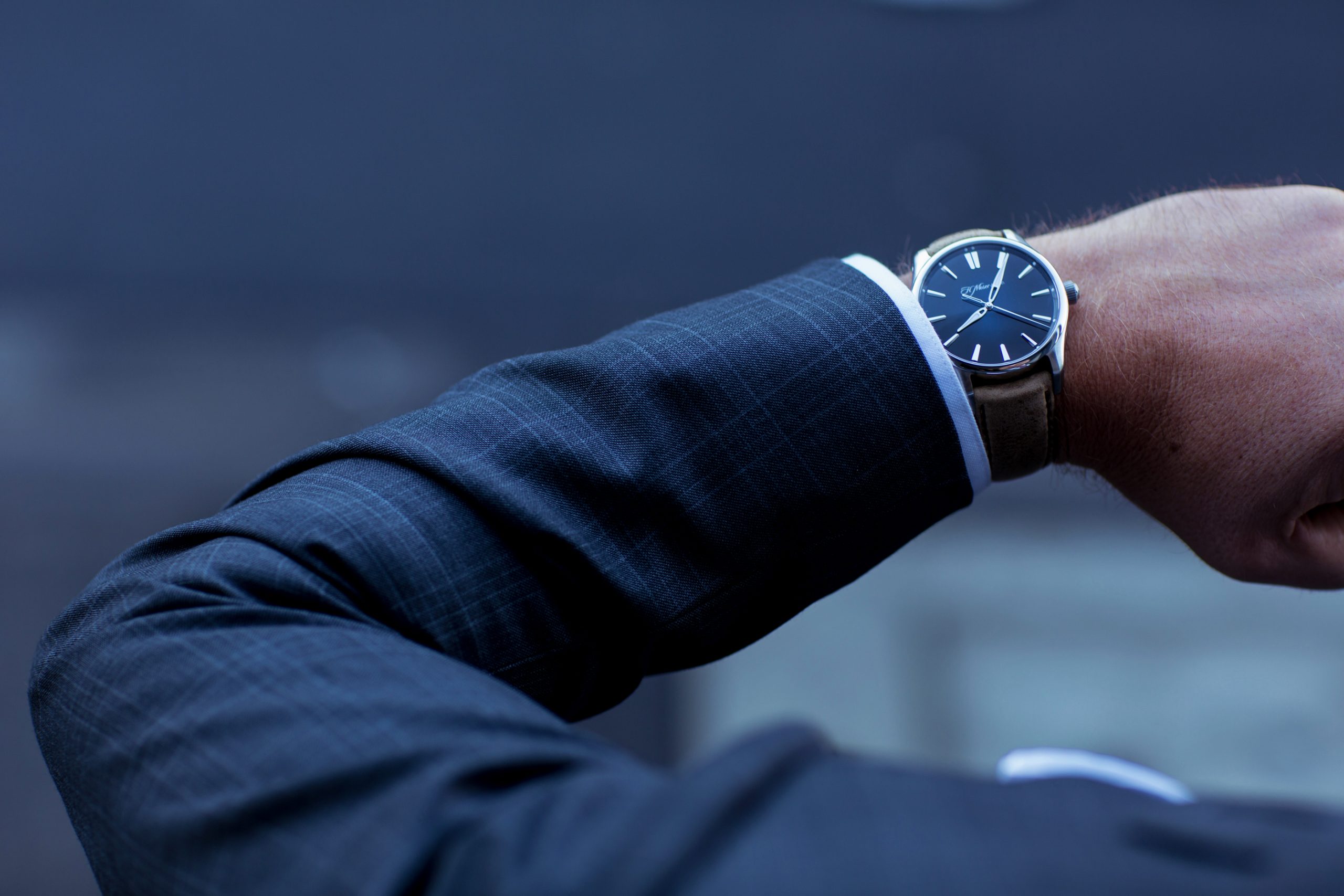 A high-quality watch is a worthwhile item to invest in, so go for a classic. It may cost a bit more money than other watches, but it will last you a long time if you treat it with care.
Cocktail Attire for Casual Cocktail Dress Codes
Social cocktail events offer a little more elbow room than a wedding does. This is a possible chance for you to express yourself a bit more and add some flair to your outfit.
It can be liberating to wear a style you don't get to wear on a day-to-day basis.
First, however, you will need to determine the appropriate level of formality for the event you are attending.
It may be a work event or a social gathering among friends; either of these types of cocktail parties could have varying expectations for how dressy you should be.
You may find that a work event can have a more relaxed atmosphere than you expect.
These cocktail events aren't typically as conservative in dress codes as weddings. However, there are still some important guidelines to follow.
It is also acceptable to let your fashion sense stand out a bit more in these settings. This is utterly attainable while still toeing the fashion line for a cocktail party dress code.
Both Suit or Blazer is Good
The first big signal that this is a more relaxed look is that a suit isn't mandatory.
You can easily pull off a nice blazer with well-tailored dress pants. This offers a bit more versatility in your options.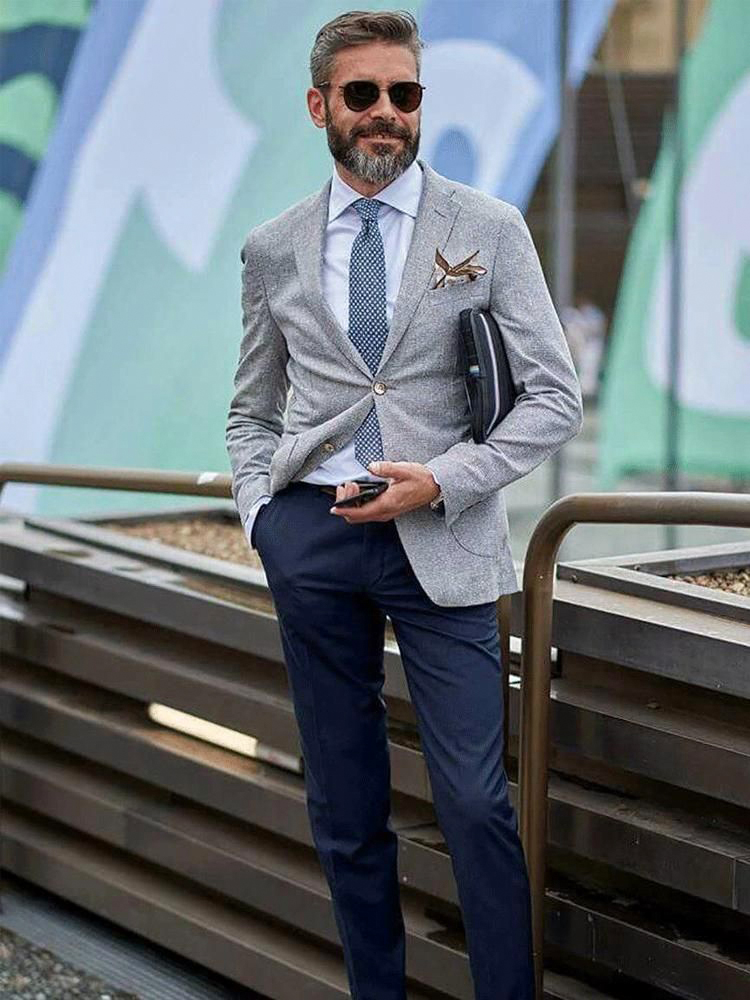 You can still mix and match a navy suit, although a blue suit might seem better for these casual events.
A grey suit is also an excellent option. It makes a perfect basic slate to build your cocktail attire around. It is terribly versatile because it looks good with nearly anything you add to it.
You can play with color and accessories as long as you don't go overboard with them. Don't try to add too much to dress up a grey suit, because it doesn't need much to look good!
You Can Wear a More Relaxed Shirt
A touch of color to your dress shirt is fine for your cocktail attire. You may even add some light patterning on your shirt, as long as it isn't a loud pattern.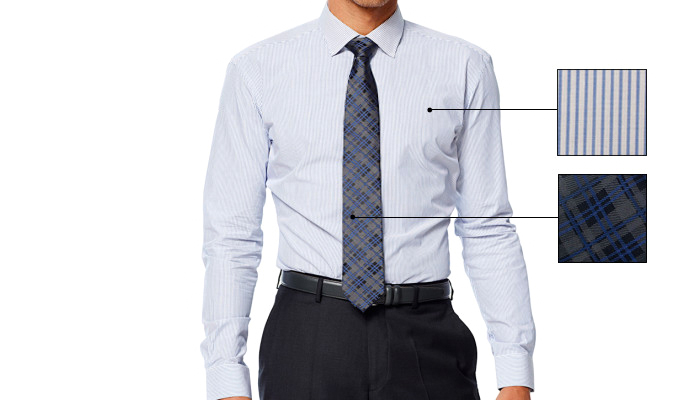 If you opt for a patterned tie, steer clear of also having a patterned shirt. The two will only overwhelm each other and clash.
Matching patterned shirt and tie styles is not "wrong"; you just have to be extra careful. Here's a good example of how to pull off the look: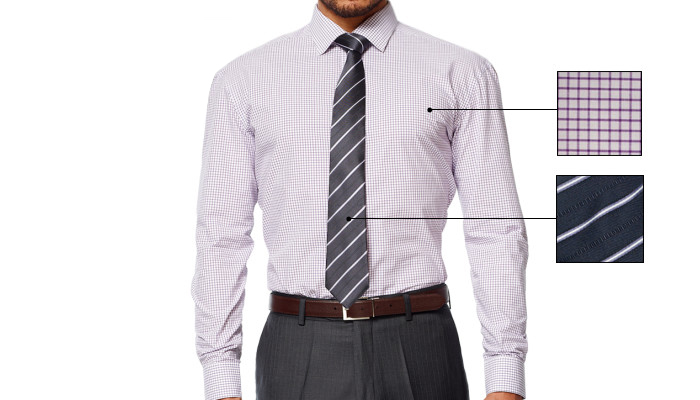 Still, your best bet is to wear a plain white or solid-color dress shirt if your tie has any pattern on it. You want to show off your elegant taste in ties without your shirt competing for attention.
The fit of your shirt is still very important. Since a cocktail party is a more relaxed atmosphere, it is more likely that you will take your jacket off during the course of the evening.
So, it makes it more crucial than ever that your dress shirt is in excellent shape and fits well.
To Tie or Not to Tie
Always err on the side of safety and start your cocktail attire with a tie. It may be tempting to skip it, but it is better to have it and not need it.
You may feel free to remove it later in the evening, but you should begin with one.
If you do remove your tie, that's a good cue to undo a few of the top buttons to loosen up your look. You will still look dashing with your stunning suit or blazer and dress shirt.
You can steer toward a more colorful tie than you would for business or even a wedding. This is also an ideal time to experiment with fabric and width.
Footwear to Party
You still can't go wrong with black leather oxfords, but you have a little more opportunity to branch out here.
You can add a bit of broguing to your oxfords for a slightly less formal shoe.
Or you can also try wood soles instead of leather! Both of these touches are so nice looking.
If you are looking to break out of your oxford rut, you may be able to pull off loafers. If the party is more casual than formal, this could be a great way to achieve that look.
Just be sure you don't veer from the traditional loafer; stick to classic dark colors.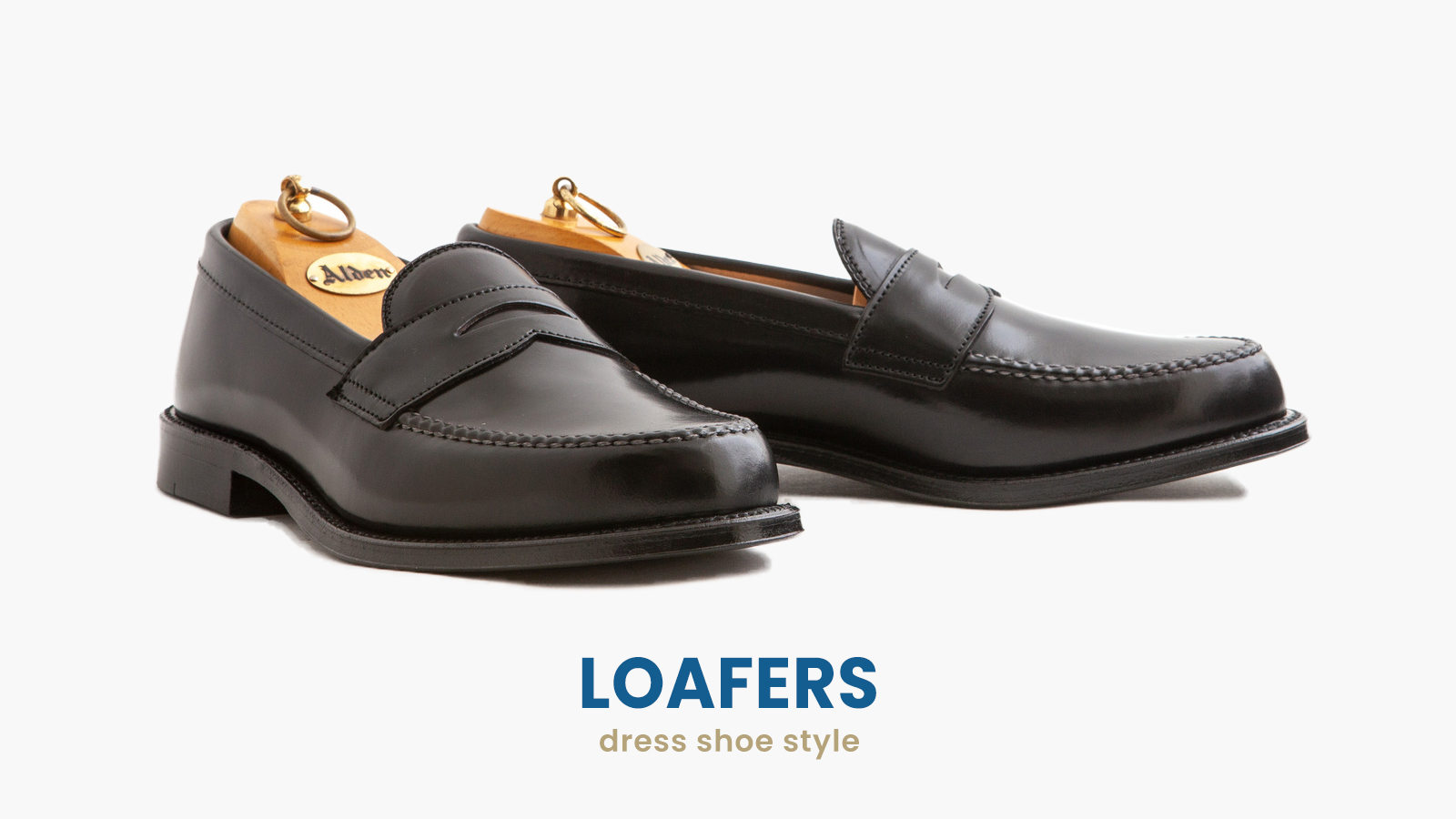 No matter how fancy or expensive they are, you would do well to avoid sneakers. A casual cocktail party is one thing, but adding sneakers into the mix makes it too casual.
How to Accessorize
Accessories are how you make your outfit more "you" and not just a cookie-cutter fashion plate. With a few well-designed accessories, you'll create a look that is all your own.
Watches are always an excellent way to spruce up your look. Dress watches are so nice for your formal occasions.
But when toning it down a bit, why not try a diving watch? Not only will it add a touch of James Bond to your style, but it will also add a flash of brightness.
In addition, the metal bracelet of a diving watch can certainly attract the eye.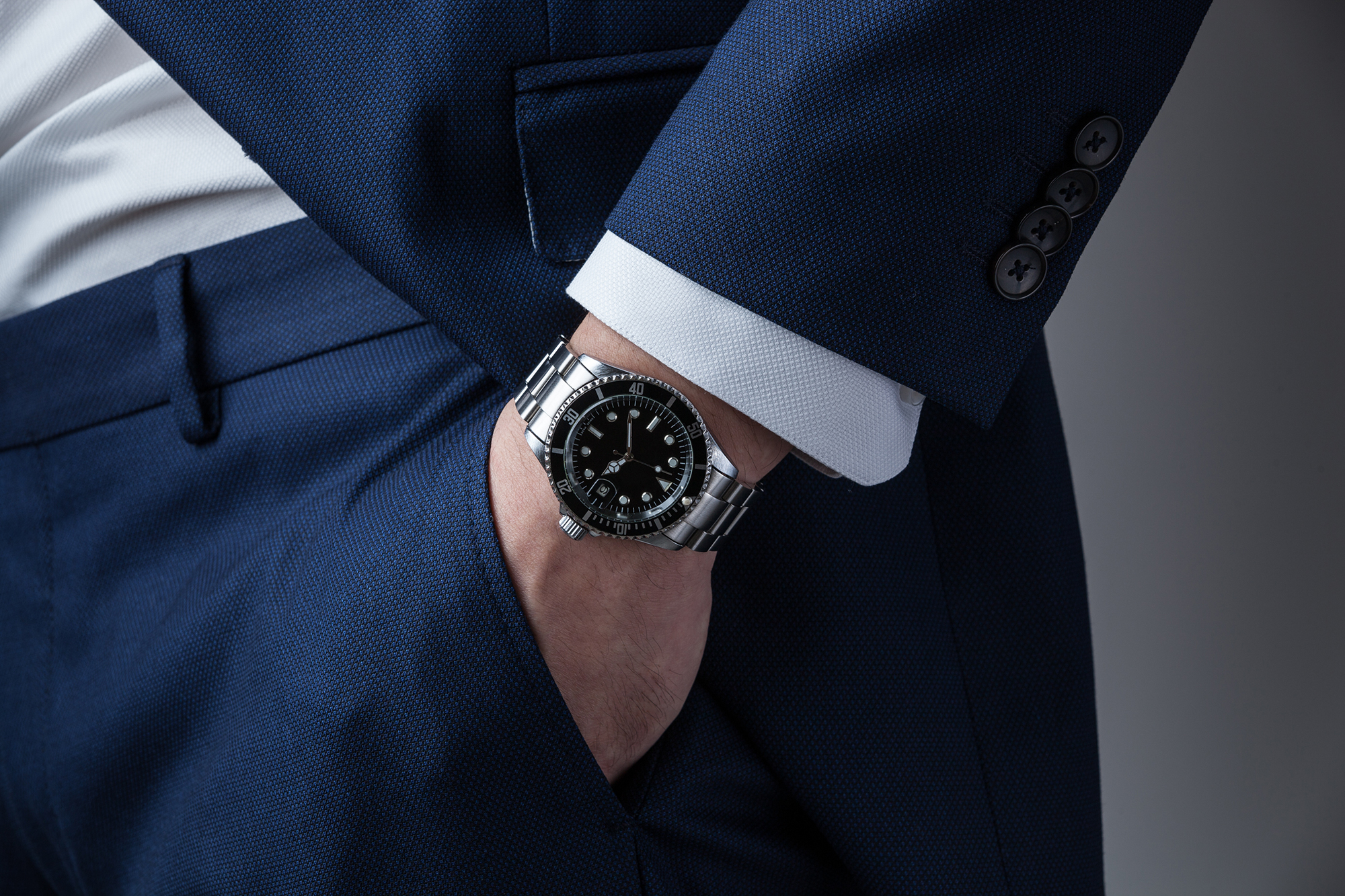 Don't forget that you need to add a belt. Keep your belt simple. A dark leather that matches your shoes is the most important thing to focus on.
The belt should be high quality and versatile enough that you can wear it with all of your suits.
Cocktail Attire Don'ts
With so much open to interpretation in cocktail attire, it can be helpful to get a good idea of some definite "don'ts" to help define your style.
Don't wear a black suit. A dark suit is good, but just not black. It's only appropriate for formal wear, the office, or a funeral.
Don't wear a tuxedo. It's way too formal and only reserved for black-tie events.
Don't wear casual clothing like jeans. Cocktail attire for men should be a few steps above your daytime clothing.
Don't be afraid to mix things up. Experiment a bit with your personal style, though be sure to save that experimentation for the right setting.
Don't back away from a little splash of color.
Don't forget to wear socks. Seriously. Socks are mandatory for semi-formal.
Cocktail Attire FAQs
Still have a few questions about the men's cocktail attire rules? Here's the Cliff Notes version.
What is cocktail attire for men?
Cocktail attire is part of a semi-formal dress code. It's also slightly dressier than your casual business attire.
A suit or nice blazer is a great place to start constructing cocktail attire for men. Where you go from there, it is up to you.
Wisely chosen accessories, along with a tie and shoes, can alter your outfit.
Is the tuxedo a part of the cocktail attire dress code?
No. A tuxedo is too formal to wear to a cocktail party, and you will only look grossly out of place.
A perfectly tailored navy suit will be perfect for cocktail attire. The nicer your suit, the more you'll shine.
What defines cocktail attire for weddings?
A simple and conservative style that is respectful of the importance of your host's big day usually requires a wedding suit.
Remember that this isn't your moment in the sun, so keep your look subtle. The last thing you would want is to steal attention away from the wedding couple.
Do I have to wear a tie for cocktail parties and weddings?
Yes, a tie is still an important part of the men's cocktail attire experience. A tie signifies your respect for the dress code and the event.
Some more casual cocktail dress codes may accept the tie-less approach but always start out with the tie. You can take it off if the atmosphere feels right for it during the evening.
Can I wear jeans if I receive a cocktail dress code invitation?
As a general rule, no, you can't wear jeans as cocktail attire.
If you know that this is a super casual cocktail party, then perhaps a very dark pair of well-tailored jeans with a very nice blazer would be acceptable.
However, you need to be absolutely certain that this is acceptable beforehand.
Author: Alexander Stoicoff
Hi, I'm Alex, and I've studied and specialized in styling in Rome. Through my writing, I want to help men dress well and learn the purpose and significance of suits and other formal attire. My final goal is to make men more confident in their wardrobe choice and life in general.