A great fitting black suit oozes sophisticated luxury and is the ultimate classic look for men.
Black never goes out of style and works for all hair colors and skin tones. It's also slimming for those who need it.
Do you want to stand out in the sea of pale suits that everyone seems to be wearing at the moment?
Dare to be classic in a time when menswear is preoccupied with being bold and hip.
Find how to wear a black suit with the best shirt and tie combinations for a stylish, sleek appearance.
Which Colors Go Well with Black?
Black suits are a formal attire staple that can also be worn on various occasions if paired with the right shirt and tie.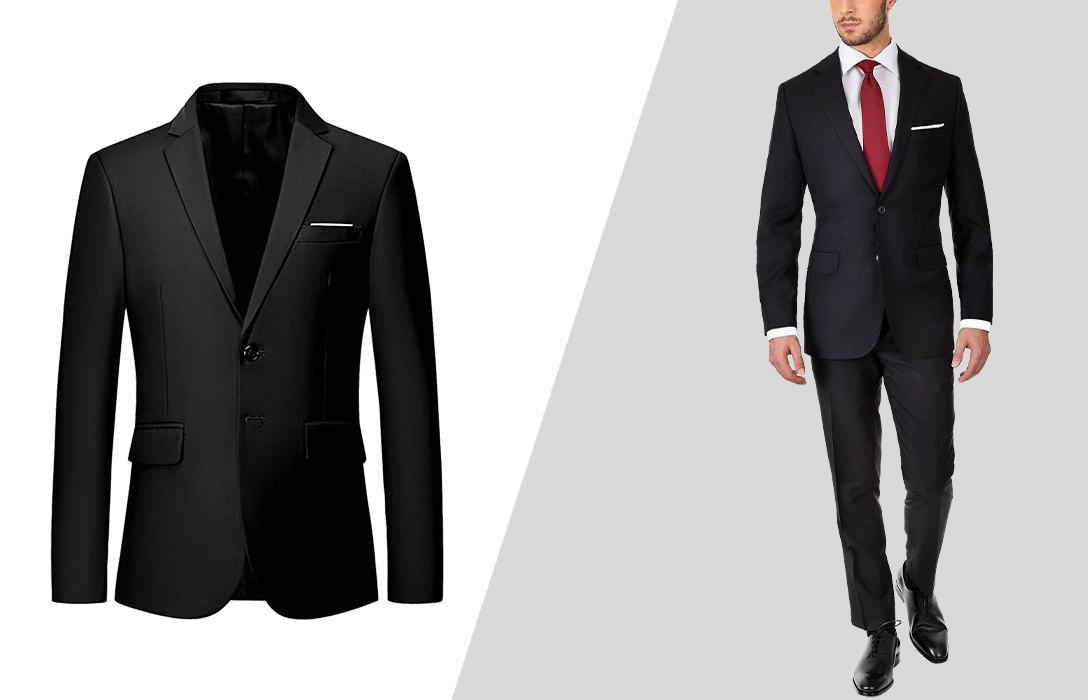 You can think of black as the absence of color. This means that, in theory, everything goes with black.
But there are some stipulations. The fit of the suit plays a huge part in the overall appearance.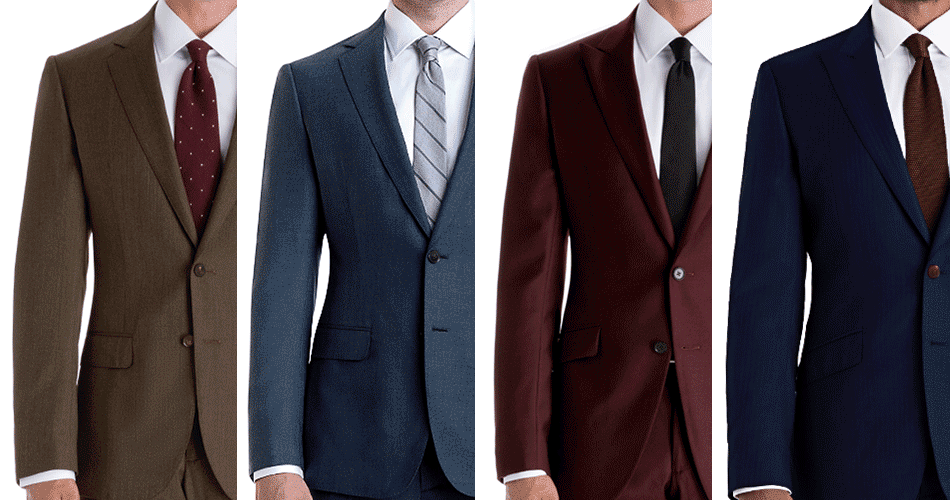 While a slim-fitting black suit can create an elegant, sleek outline for most men, it will not work for everyone. This is where the choice of shirt and tie color can be crucial.
Of course, a white shirt is an obvious option. But pink, blue, and even black shirts can look great, too.
The preferred footwear option is black Oxfords, but Derby shoes and monk straps are also acceptable.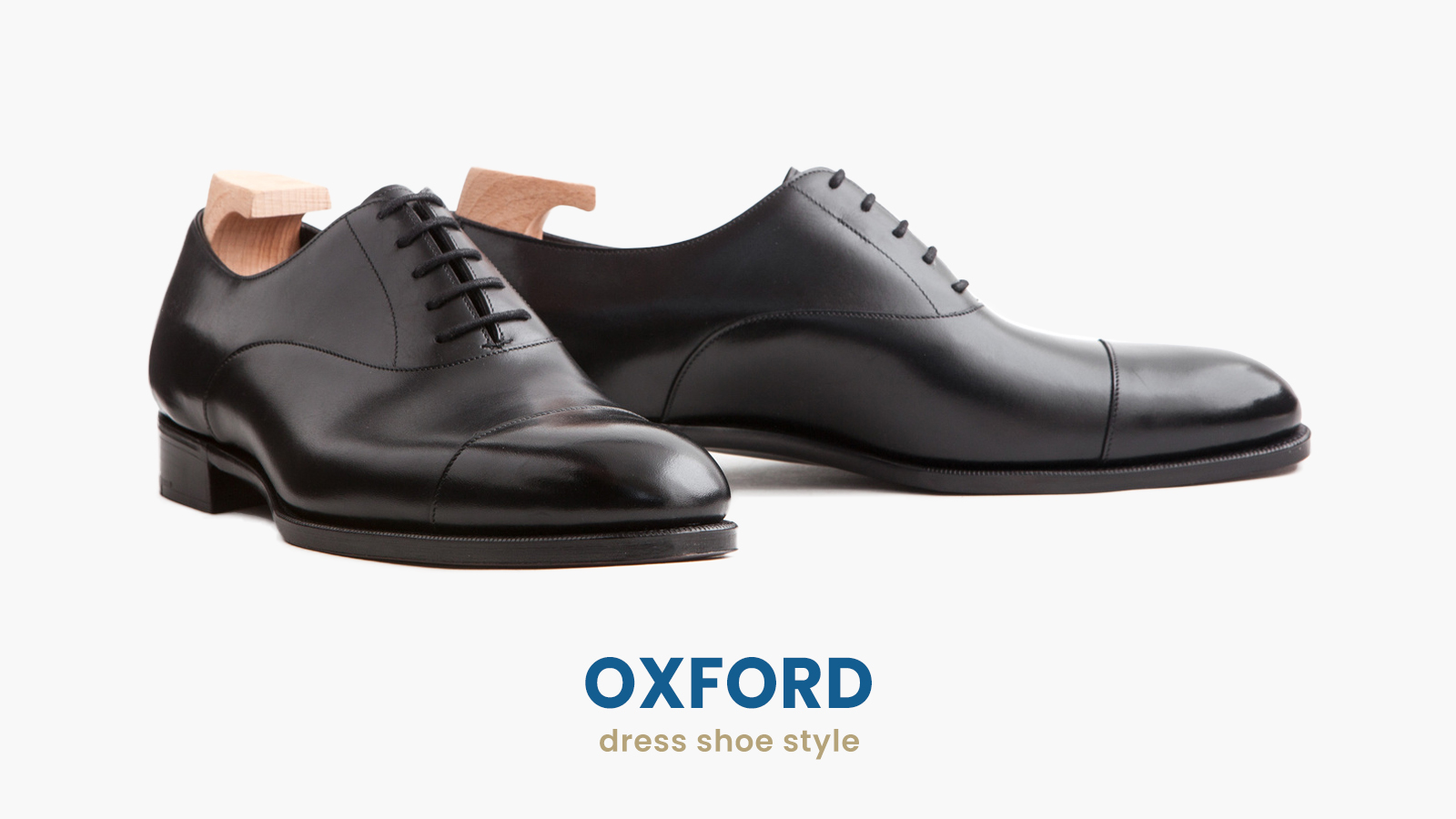 When in doubt, go back to the basic color combination guide for tips and advice on your choice of shades, and play with the color wheel until you find the perfect spot.
How to Wear a Black Suit Based on Your Appearance
If you have fair skin and hair, wear your black suit with warm colors like pale blue, light pink, or light minty green.
The black suit will make your skin look even paler and washed out if you go too dark.
In case you decide to wear baby pink, make sure you have a slim-fitting suit. Otherwise, the look will appear dated.
Darker-skinned men can wear their black suit with white or bolder colored shirts, like vibrant blue or yellow.
But it's best to avoid overly garish colors and definitely don't go for anything shiny.
Matching the Tie with Your Suit
Darker suits should be teamed with dark ties. Bright colors stand out too much and create a messy effect.
In addition, you can pick a dark-based tie with a pattern to add a little color and sophistication to your appearance.
Look for ties with small prints and patterns like stripes, plaid, or polka dots.
Always use a different scale pattern on the tie and shirt. For example, if your tie has bold stripes, wear a solid color shirt or one with a tiny pattern only.
The rule of thumb is that your tie needs to be darker than your colored shirt. So, for a pale blue shirt, pick a cobalt or navy tie. With a light grey shirt, wear a charcoal grey tie.
Meanwhile, here is our in-depth look at the best shirt and tie combinations to rock your black suit look.
Choose the Black Suit by Fit
The black suit is the epitome of classic attire, no doubt. But to make the appearance appealing, the suit must be perfectly fitted.
It's not just about the "correct" look; it's what defines your style and the occasion you're attending.
I know I've talked about how the fit of your suit defines you over and over. However, people seem to forget how the difference becomes crucial when your suit doesn't match your size.
So it's not a bad idea to remind yourself of the basics.
Classic-Fit Black Suits
Classic-fit suits provide class and comfort. They are perfect for everyday wear, especially black ones. Besides, they are easy to find and easier to fit.
What is very interesting is that black classic-fit suits make you look smarter. Therefore, they are most often used in corporate environments or formal events.
Best Choices
#1: Made-to-measure wool black suit by Hockerty.
#2: Modern-fit black suit by Tommy Hilfiger.
#3: Black modern-fit classic stretch suit by Tomasso Black.
#4: Classic-fit black suit by CHAPS.
#5: Classic-fit black suit by P&L.
Slim-Fit Black Suits
No attire looks as sharp, powerful, and bold as a black slim-fit suit. If your body is slim or skinny, then this fit is the one for you.
In general, black slim-fit suits boost the confidence of the wearer. As a result, they are the preferred choice for dates, business meetings, and show-off events.
Best Choices
#1: Stretch slim-fit black suit by Calvin Klein.
#2: Unlisted slim-fit suit by Kenneth Cole.
#3: Slim-fit black suit by Perry Ellis.
#4: Black luxurious wool suit by Tomasso Black.
#5: Made-to-measure wool blends suit by Hockerty.
Black Suit and White Shirt Color Combinations
It's hard to mess up a black suit and white shirt combination. The look works pretty much anywhere, any time. Wear it to the office, a wedding, or out for dinner.
Getting the tie wrong, however, can cause problems with the look. Black and white are the original classic colors. So when choosing a tie, embrace tradition for formal occasions.
Depending on the occasion, your shade of tie can add a lively, or more subtle, note to your black/white backdrop. Of course, you can always wear a bow tie too.
Best Choices
#1: Slim fit white shirt by Amazon Essentials.
#2: Slim fit white shirt by Calvin Klein.
#3: Regular fit white shirt by Van Hausen.
#4: Slim fit shirt in white color by Kenneth Cole.
Red Tie
A red tie will always add 'pop' to your black suit/white shirt combo. Avoid shiny ties that look outdated, and opt for matte or woolen ties.
Rule of thumb states that the more formal the event, the darker the tie, with black patent leather shoes to complete the outfit.
Pick this elegant combination as your wedding suit, formal dinners, or business meetings.
For more casual occasions, brighter shades of red are acceptable, and black suede brogues or loafers are fine during the day.
#1: Striped tie in red color by Kissties.
#2: Solid burgundy tie by Kissties.
#3: Dotted tie – red color with white dots by Nautica.
Grey Tie
Coupled with a crisp white shirt, the grey shades in your tie can range from dark to almost silver without appearing out of place.
Remember that your tie should fit the proportions of your lapel, and again, avoid shiny materials.
Black patent Chelsea boots or a pair of semi-brogue Oxfords are ideal for this combo.
#1: Solid polyester grey tie by QBSM.
#2: Solid grey tie by Kissties.
Black Tie
The epitome of all men's looks, the black suit, white shirt, black tie combo is a true classic.
However, with an outfit that is equally appropriate for weddings and funerals, the texture is critical.
Wool, cashmere, or tweed ties will lighten the look and are good in winter, while silk is considered seriously formal.
Finally, go for black suede Chelseas or patent black loafers to complete the ensemble.
#1: Solid tie in black color by QBSM.
#2: Dotted tie Black color with white dots by Nautica.
The days when men were advised to stay away from black and blue together are over.
The genius of the black and white "non-colors" means you can combine them with just about any shade of blue.
Again, navy and darker shades of blue are best for formal events. However, light and even powder blues can add a pleasing, playful note to the look.
Opt for ties made of silk or cashmere and glossy, patent black leather for the shoes.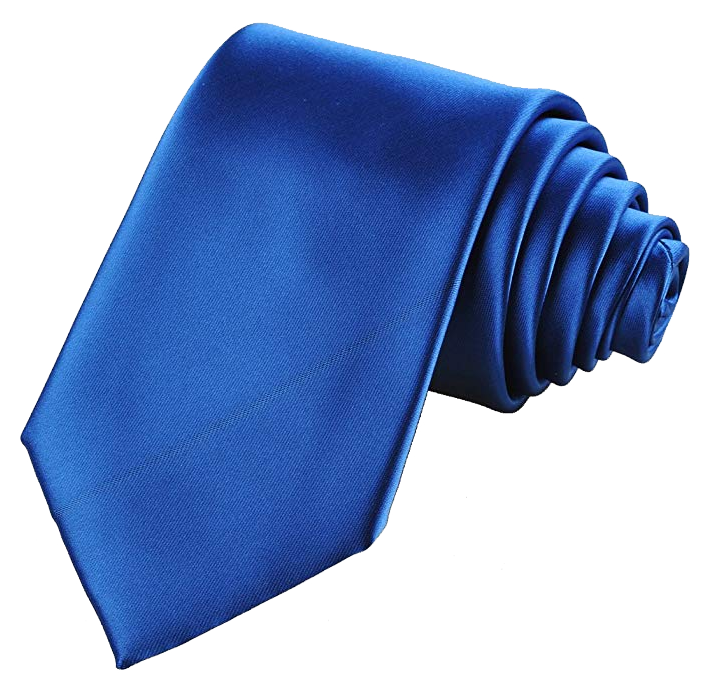 #1: Solid sky blue tie by Witzroys.
#2: Solid blue tie by Kissties.
#3: Dotted royal blue tie by Elfeves.
#4: Solid navy tie by Tie Bar.
Brown Tie
This classy but daring combo of a black suit and a brown tie allows you to show off your sartorial prowess. Silk ties work well here, matt or shiny.
For shoes, go classic with black patent Oxfords or casual with leather loafers in dark brown.
#1: Foulard brown tie by Shlax & Wing.
#2: Striped brown with white tie by Scott Allan.
Black Suit and Pink Shirt Color Combinations
In combination with a black suit, single-tone pink shirts are the way to go. This creates a great foundation for your choice of tie.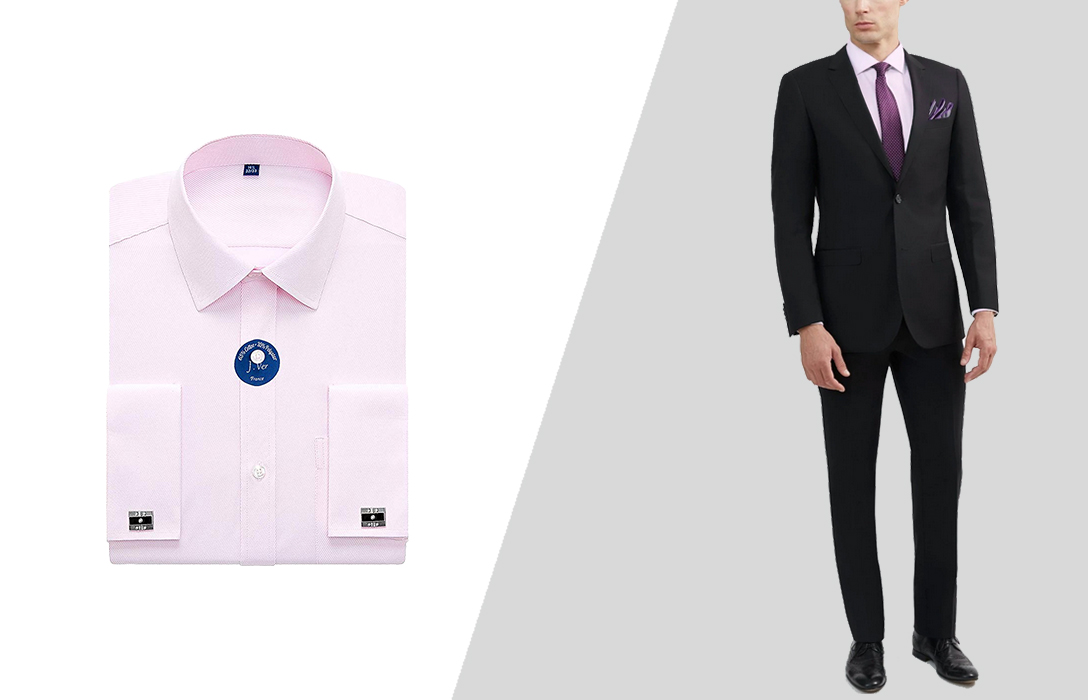 The pink shirt is flattering and surprisingly easy to pull off. Red, pink, and purple ties are all good color options.
A light-pink button-down Oxford, for example, looks smart without being stuffy. It's also a dapper choice when you need something for a less casual event.
Aim for youthful fits and textures to stave off a too elderly effect. Wear this interesting combination for a morning at the races or a daytime wedding.
Best Choices
#1: Metal Cufflink Regular Fit Pink Shirt by J.Ver
#2: Tailored fit light-pink shirt by Buttoned Down
#3: Slim Fit pink shirt by Calvin Klein
#4: Unlisted Regular Fit Pink Shirt by Kenneth Cole
Red Tie
Red and pink are color wheel bedfellows, so go bold with a strong, dark red to create contrast. Silk and cotton ties complement the look well.
Opt for patent leather dress shoes for formal occasions or black suede ankle boots for the more fun-based events.
#1: Striped tie in red color by Kissties.
#2: Solid burgundy tie by Kissties.
Probably one of my personal favorite choices with a pink shirt. Quite a neat combination, adds elegance and a subtle note of refinement.
Since navy ties go naturally with patterns, choose a dotted or striped tie with pink stripes. Foulard ties with pink elements work great, too.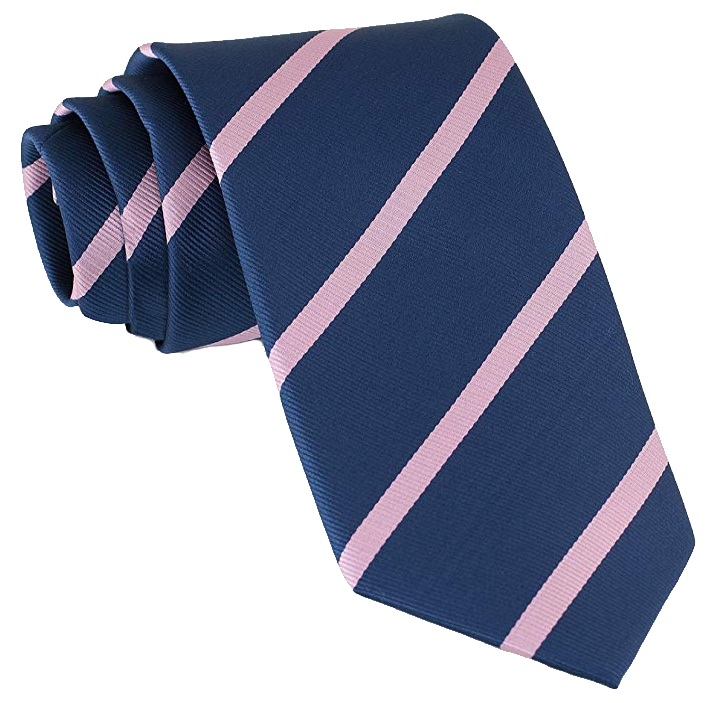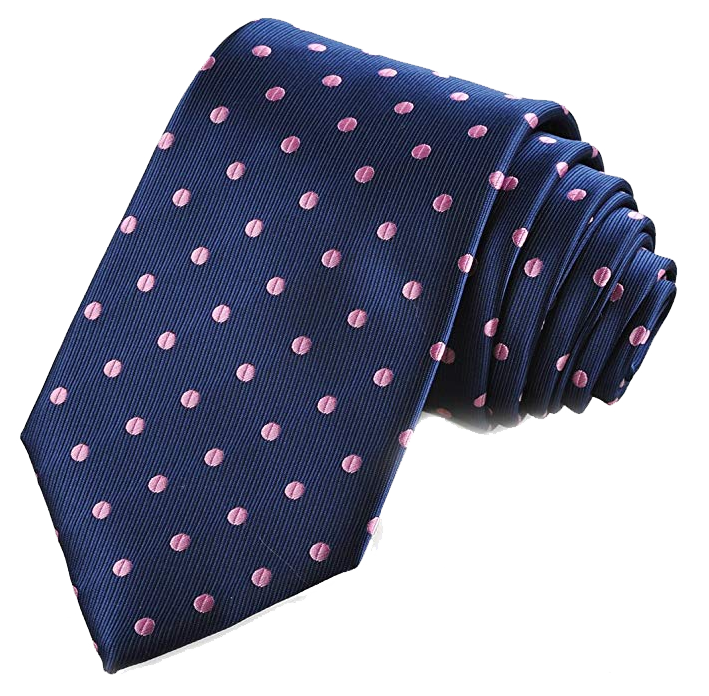 #1: Striped Navy tie with pink stripes by Luther Pike Seattle.
#2: Polka dot navy tie with pink dots by Kissties.
Pink Tie
You need to break up the look here, which means that contrast is essential.
Your shirt and tie should not be a similar shade of pink. For example, pair a dark pink shirt with a light pink tie, or vice-versa.
Texture can help add contrast, too, with woolen neckwear adding a playful touch.
For shoes, just about anything goes. Just keep them black.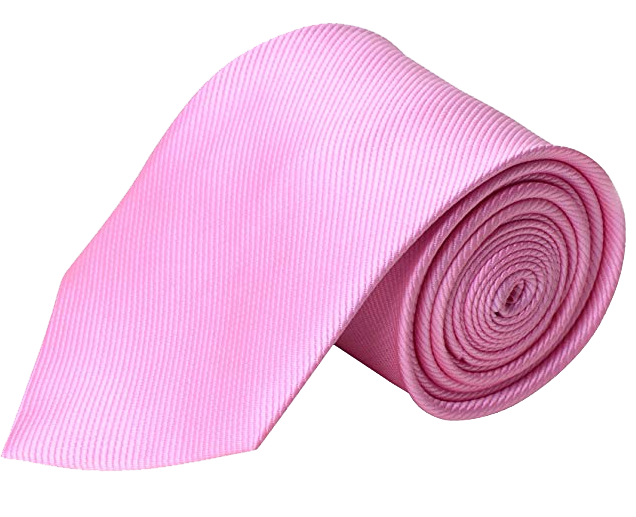 #1: Striped dark pink tie by Kissties.
#2: Striped pink tie with black stripes by Retreez.
#3: Solid tie in pink color by QBSM.
Purple Tie
From lavender to lilac, through to magenta and mulberry, to shades of plum and violet, purple has a lot going on.
So, while still close on the color wheel to pink, a purple shade opens up a lot more options.
Purple is the color of kings, so texture-wise, silk is probably your best choice.
Footwear? Classic Oxfords, Cheltenham brogues, or patent leather penny loafers will all work well with the black/pink/purple combo.
#1: Solid purple tie by Kissties.
#2: Solid purple tie by QBSM.
#3: Dotted purple tie with white dots by Retreez.
Black Suit and Blue Shirt Color Combinations
Black and blue together aren't traditionally recommended, but they can work if you follow a few rules. That's why it's best to pick a light blue shirt, close to white.
This almost universal color suits most skin tones. It's an inoffensive color that's fairly neutral.
As a general rule, don't wear a dark suit (in our case, black) with a dark shirt.
Your outfit will be better with some contrast. So, a navy shirt wouldn't work here.
For example, a black suit, light blue shirt, and dark tie combination works well in the boardroom for a Monday morning meeting. It gives that subtle hint of dressiness without being overly formal.
Get smart in a contemporary way – make sure that the suit is beautifully tailored and fits like a glove.
Best Choices
#1: Slim fit blue-striped white shirt by Calvin Klein.
#2: Classic Fit Blue Shirt by Buttoned Down.
#3: Slim fit blue shirt by Tommy Hilfiger.
#4: Slim fit blue shirt by Kenneth Cole.
Black Tie
A black suit, white shirt, and black tie is a classic, but you can end up looking a little bit like a waiter if you're not careful.
So use an accessory like a contrasting pocket square to prevent this.
#1: Dotted tie Black color with white dots by Nautica.
#2: Solid black tie by QBSM.
Blue Tie
Yes, this can work if you pay attention to detail. First, pick out a powder blue shirt. The perfect blue tie is royal or cobalt with a powder blue and black stripe or pattern.
This patterning pulls the entire outfit together and is great for office or other daywear.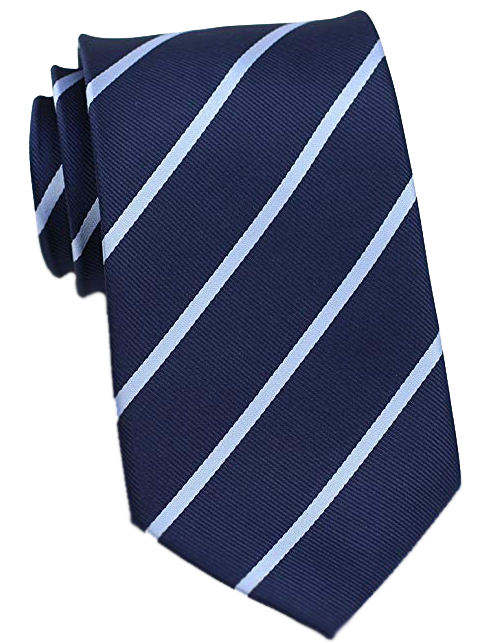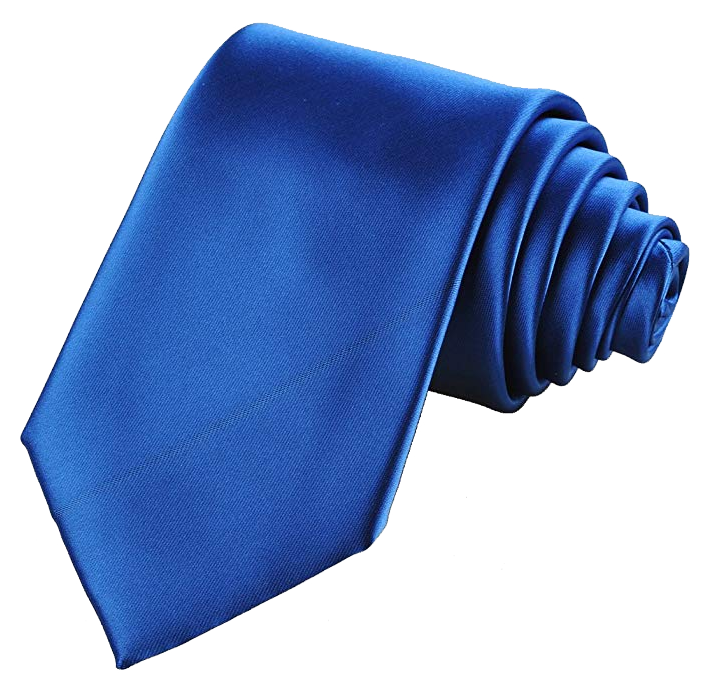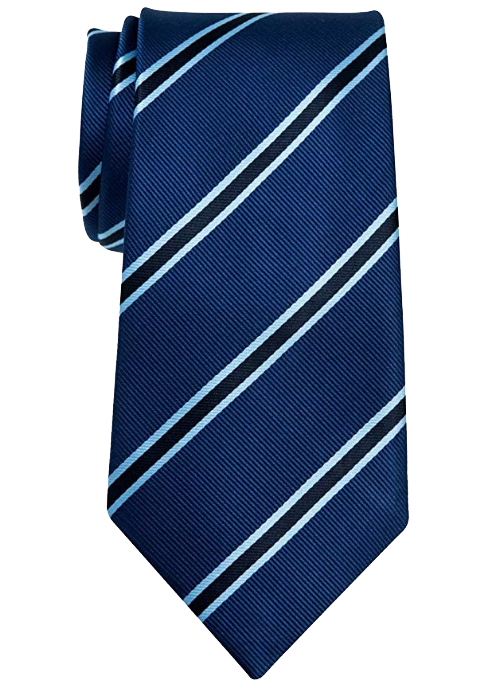 #1: Striped blue tie with powder-blue stripes by Bows&Ties.
#2: Solid blue tie by Kissties.
#3: British-striped navy blue tie by Retreez.
A navy tie over a light blue shirt can look great, particularly if the tie has a touch of pink, dark red, or maroon running through it.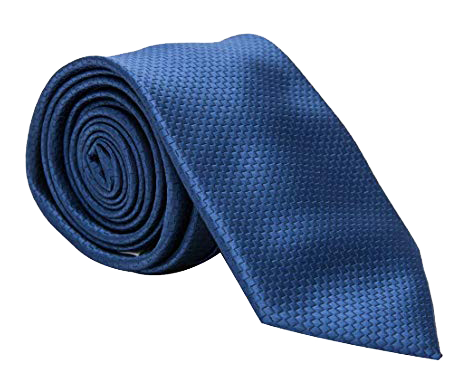 #1: Solid navy tie by Tie Bar.
#2: Solid navy tie by Pierre Cardin.
Red Tie
Prince Harry pulled off a very suave-looking combo recently. His black suit, light blue shirt, and narrow dark red tie pairing worked brilliantly together.
His blue shirt had a subtle red thread running through it, so this was one clever outfit indeed.
#1: Solid dark red tie by Elviros.
#2: Solid burgundy tie by Kissties.
Black Suit and Grey Shirt Color Combinations
This is a very good color pairing that looks good with any skin tone. Choose from a range of grey tones, from silver, slate, dove grey, or charcoal.
It's a softer contrast than black with a white shirt and looks very pulled together with silver accessories like a silver watch and ring. Black shoes would be best.
Shop the Look
Suit: Black slim-fit luxurious wool suit by Tomasso Black.
Shirt: Slim fit charcoal grey shirt by Van Heusen.
Grey tie: Solid tie Kissties.
Black tie: Solid tie by QBSM.
Black Tie
A black tie looks very smooth with a slate grey shirt. Choose a slim black tie rather than something wide. A tie with some diagonal stripes or preppy checks will lighten the mood a little.
Dark Grey Tie
A dark grey tie worn with a shirt just a shade or two lighter is smart yet trendy. Look for a tie with some texture or embossed patterns for interest.
Black Suit and Black Shirt Color Combinations
Combining a black shirt with a black suit can be a difficult look to pull off. The lack of distinction between the two pieces means that getting the right balance is an absolute must.
If you decide to take on the challenge, remember that this very exacting color combo demands quality. A mediocre black shirt will ruin the effect of even the best black suit.
The shirt should be slim fit, like the suit, and matte, rather than shiny. Use the tie to add contrast, but don't go too wild with color.
Tightly knitted wool ties in pastel shades work well as they imply a casual flavor.
Suede brogues or loafers in black (never brown) can also help break up an otherwise sober appearance.
Shop the Look
Suit: Double-breasted wool blends suit by Hockerty.
Shirt: Slim fit black shirt by Calvin Klein.
Tie: Solid black tie by Kissties.
Shoes: Black cap-toe derby shoes by Golaiman.
Dress Shoes You Can Wear with a Black Suit
Black dress shoes are a tried and true partner of the black suit. So regardless of the shirt color, the black suit works best with black shoes.
As for the dress shoe style, Oxfords are the most recommended choice here. They're the most formal option and go with most dress codes where black is mandatory.
Patent leather Oxfords are at the peak of class and formality, making them an acceptable solution for highly-formal black-tie events.
Black derby shoes are the second-best choice here. They're good for formal business settings and perfectly complete the look.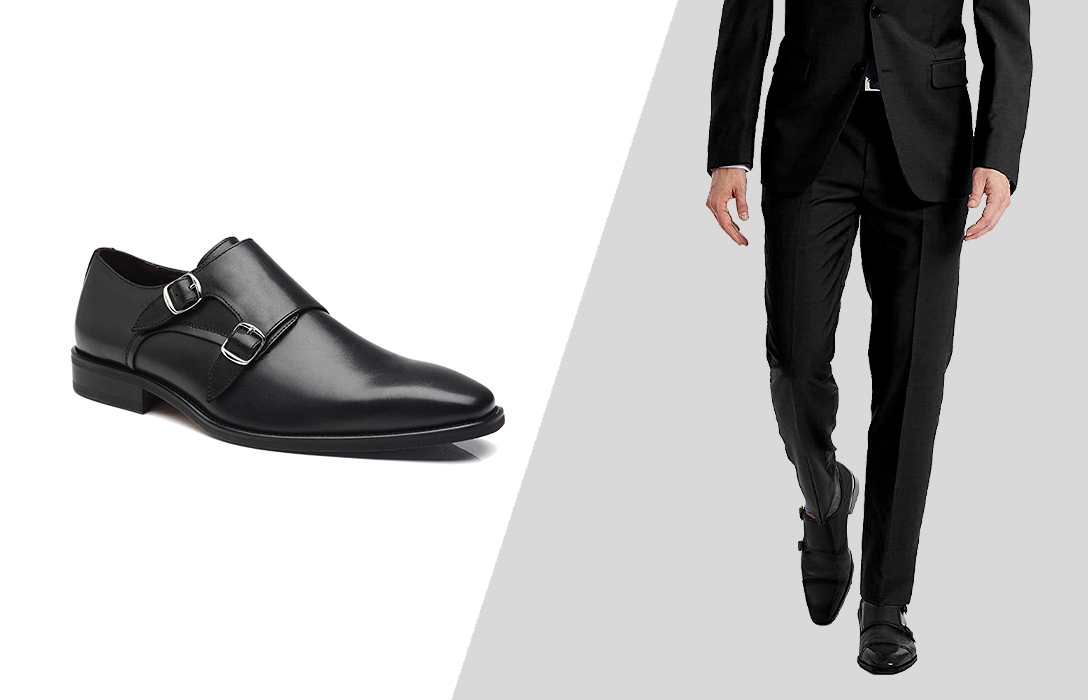 Monkstraps, loafers, or brogues are good choices for black shoes if you want to reduce the formality and add some playful elements to your outfit.
Contrary to popular belief, brown shoes are also acceptable with a black suit, especially if matched with brown or other strong-shade ties.
Matching the rest of the outfit is also crucial when you opt for brown shoes, e.g. wearing a brown belt that compliments the shoe color.
Final Words
A black suit doesn't have to be staid or boring. The keys to this classic look are relatively easy to remember.
You should always aim for a top-quality, preferably slim-fitting black suit with complementary shades that won't overwhelm you.
Don't be tempted to use too much color with the black; rather, try to keep it simple.
It's vital that your suit is a good quality fit and is perfectly tailored to suit your body shape.
The best suit color choice won't make a cheap suit look expensive. Pocket squares are your go-to accessory for a finishing touch that will liven up the whole look.
Am I missing a combination? Feel free to add it in the comments below.
Author: Alexander Stoicoff
Hi, I'm Alex, and I've studied and specialized in styling in Rome. Through my writing, I want to help men dress well and learn the purpose and significance of suits and other formal attire. My final goal is to make men more confident in their wardrobe choice and life in general.