Formal attire is an outfit that matches a certain dress code's needs, appropriate for a particular formal occasion.
The dress code will usually be stated on the invite. Each event will have different dress code expectations. What people wear to an event helps shape its atmosphere and decorum.
Understanding what to wear for each type of event can be daunting. This guide will explain each dress code and the perfect garments to wear for each.
Understanding the Formal Attire Terms
Highly formal events such as white-tie and black-tie have specific dress code rules and details you should follow.
These dress codes have 200 years of history, so it's important to respect them to make a good impression.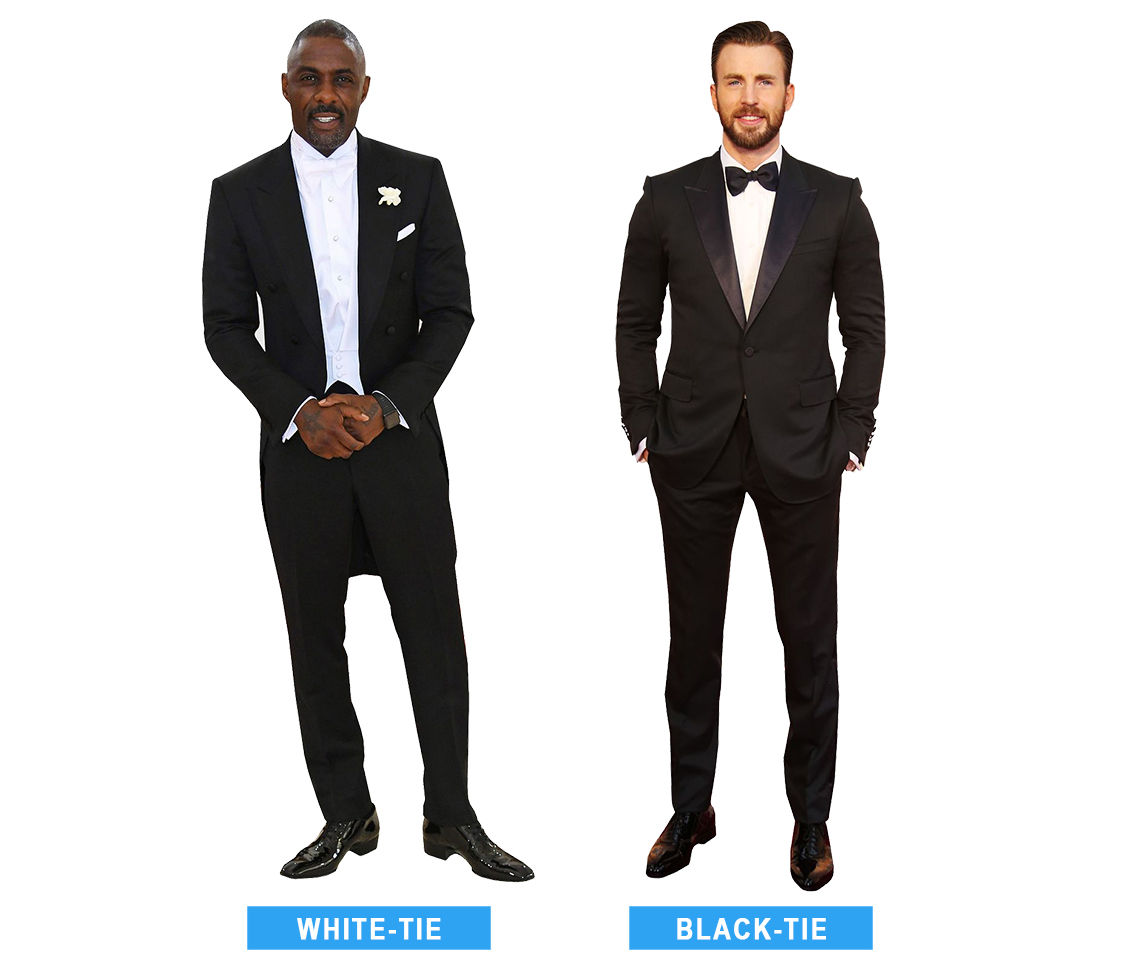 Some invites may state "black tie optional". The word optional can be ominous because it suggests inclusivity but may neglect the host's actual expectations or recurring guests.
Business formal dress codes are more relaxed than black-tie codes; you have more freedom to play with different colors and patterns.
In case you've received an invitation, and it only states that you need to wear formal attire, your best option is to wear your tuxedo. Plan B is to wear a suit appropriate for all formal events.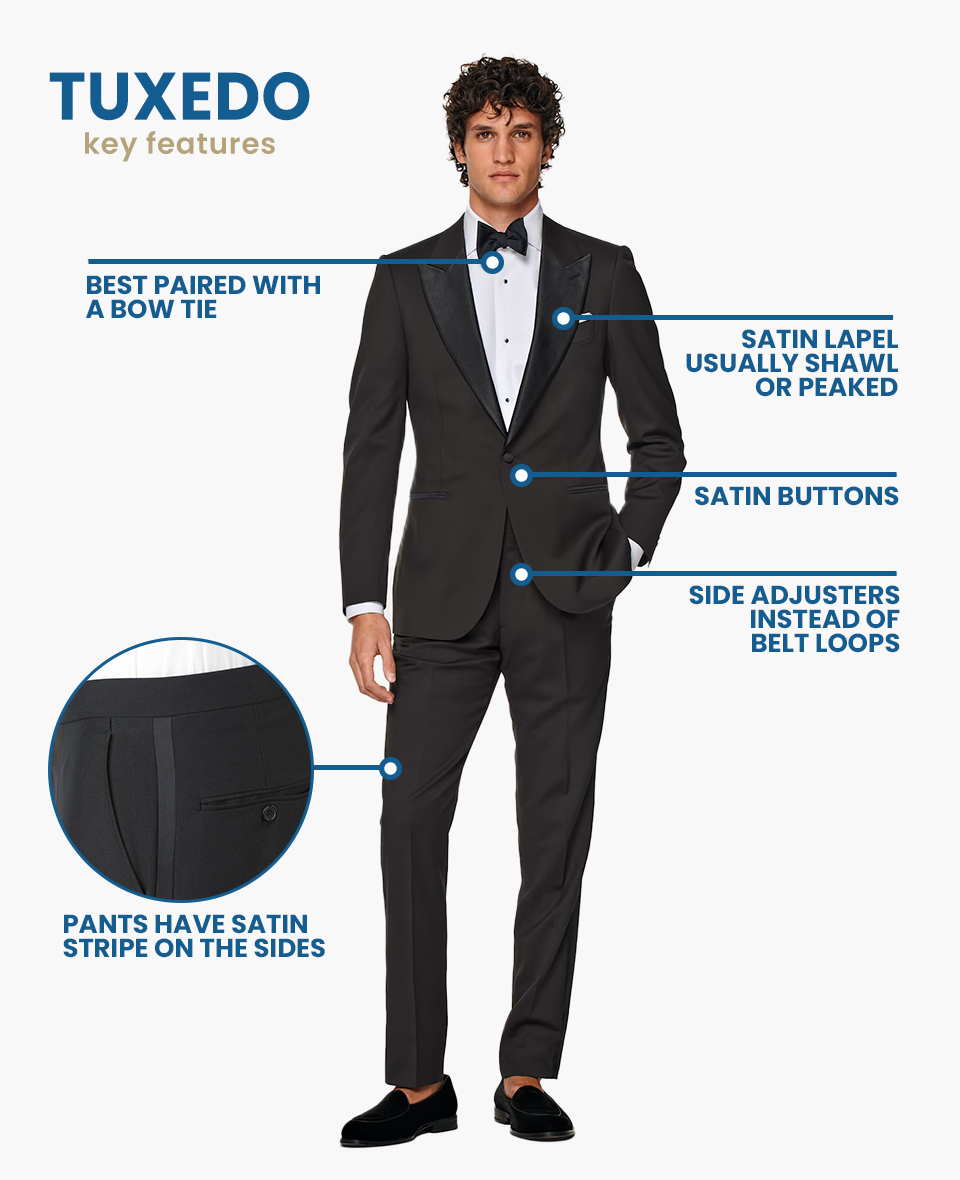 It's always better to be dressed up than underdressed. The same rule of thumb applies when no dress code is suggested at all.
White Tie Formal Attire
Just in case you become famous or presidential, you should know how to dress for a prestigious white tie evening. White tie dress codes are used for state dinners, galas, charity balls, and elite evening weddings.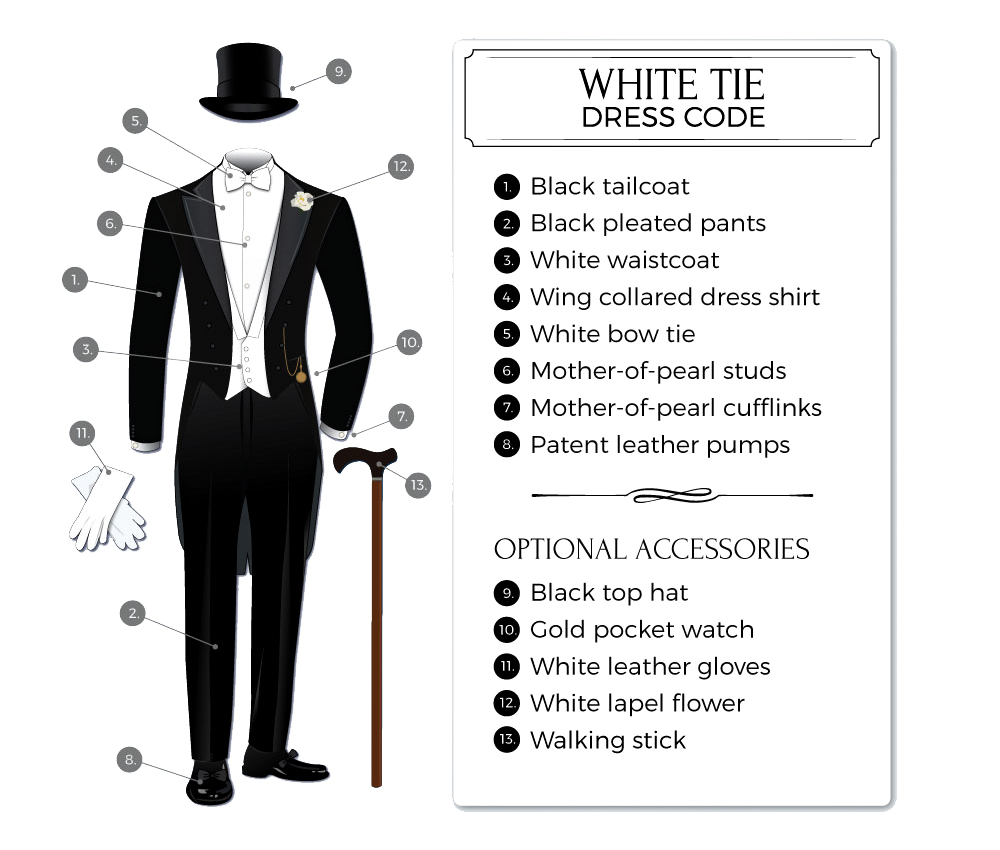 It's definitely the most formal attire in Western culture. Also called a full evening dress, a white tie dress suit is the epitome of formality. It abides by strict rules and is reserved for the most notable evening events.
A hand-tied white bow tie and evening tailcoat are the main pieces you'll need for a white tie evening. In addition, your pants should be high-waisted with a built-in adjuster and two lines of decorative braid or satin piping down each leg.
You should wear a white stiff-fronted cotton tuxedo shirt with a pique bib. This shirt should have a soft detachable wingtip collar, French cuffs, and decorative studs. Finally, put on your cufflinks, and you are almost "white tie" ready.
The next step is either putting on your white waistcoat or pleated cummerbund under your tailcoat.
If you choose to wear a cummerbund, ensure that the pleats are facing upward. Also, hook your cummerbund into your pants to stay in place while you dance the night away.
The best shoes to pair with this ensemble are capless, patent leather oxfords or opera pumps with a grosgrain bow. Silk calf-high socks are mandatory, too.
White tie accessories to consider are a top hat, key chain, white gloves, or a white and black opera scarf. I think you'll go for the scarf.
Black-Tie Formal Attire
Black-tie is your opportunity to dress like 007. The black-tie attire applies to formal evening weddings, business award ceremonies, and exclusive private dinners.

Tuxedos and black bow ties are the hallmark staple of black-tie events. You can either wear a black or midnight blue tuxedo.
In fact, dark blue tuxedos were originally worn to black-tie events as they appear equally dark under artificial lighting.
Tuxedo Jacket
Your dinner jacket should have shawl lapels. Your lapels and the inside of your jacket should have shiny satin facings.
Tuxedos usually have a single-breasted jacket, but a double-breasted jacket is also appropriate. The tuxedo jacket should only have one silk button. Four silk surgeon buttons will decorate the cuffs of your tuxedo jacket.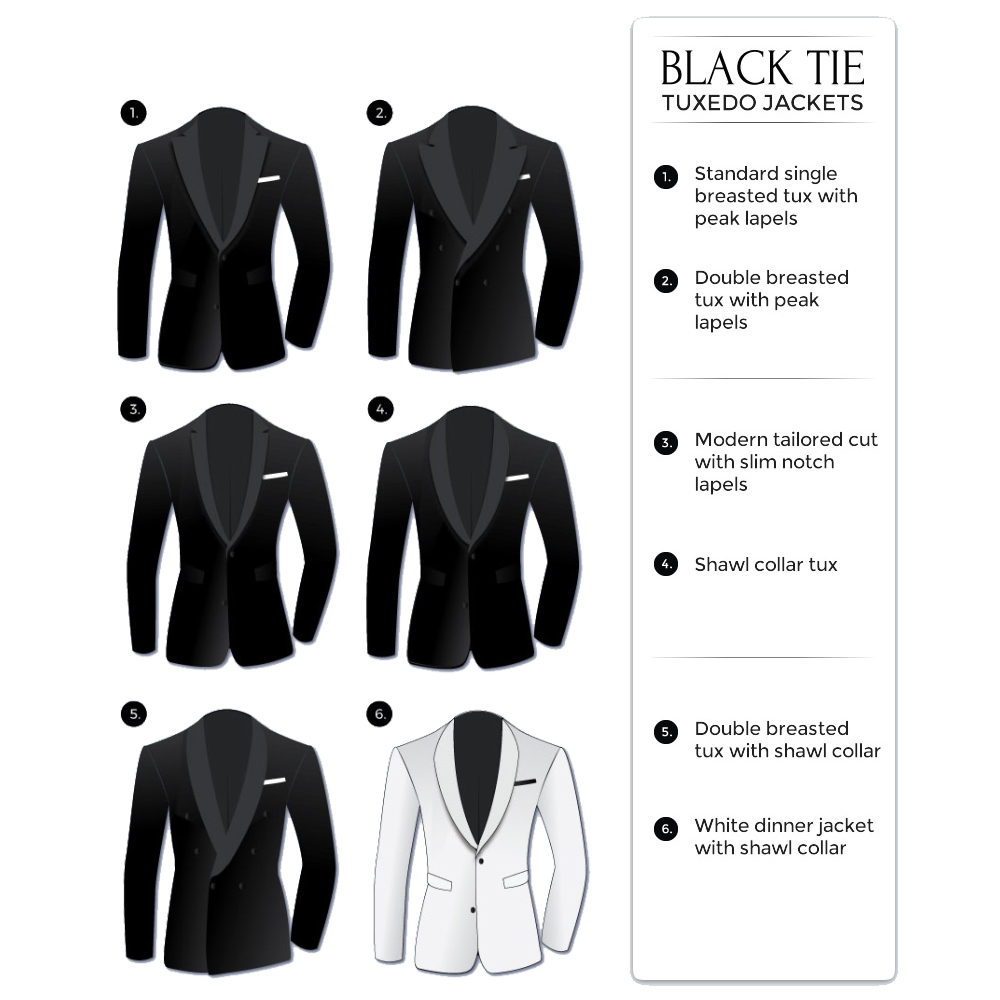 Your tuxedo jacket should not have vents. It gives a cleaner and sharper appearance. Also, you should avoid tuxedo jackets with flap pockets or notched lapels, as these features compromise the formality of your suit.
Straight jetted pockets will lend a cleaner aesthetic to your suit. You can either wear a black waistcoat or a cummerbund under your jacket, but never both.
Tuxedo Shirt and Cufflinks
A tuxedo shirt is a white cotton shirt with a twill weave.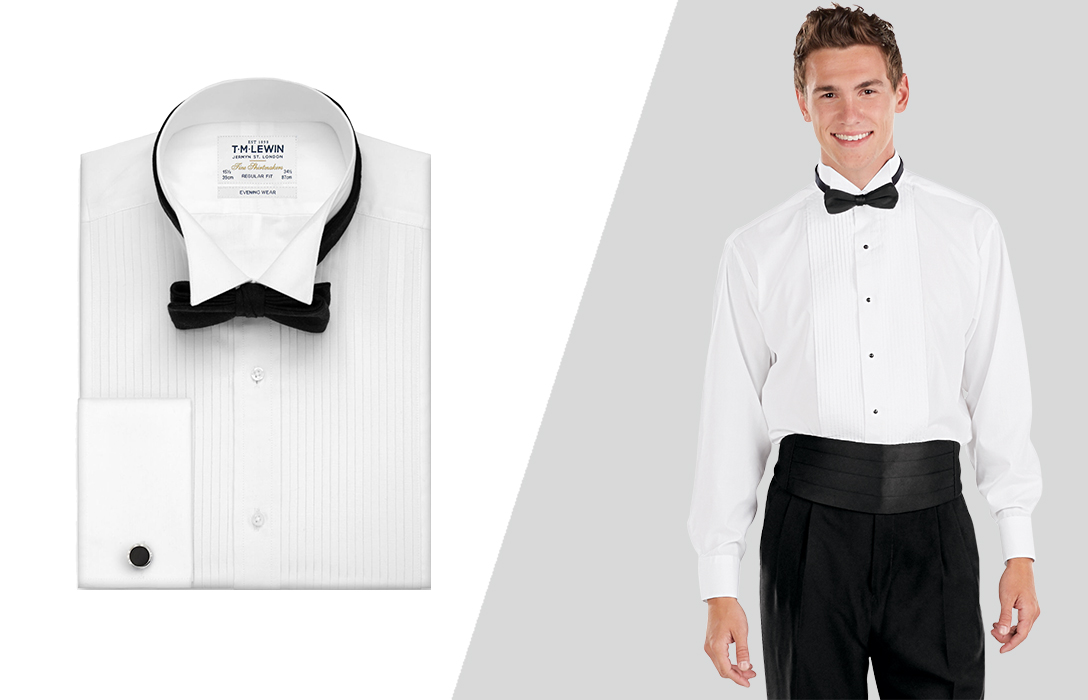 The center strip of your dress shirt can be minimalistic, showing no studs (fly front placket). But you can also choose a plain placket that will show your decorative studs.
The third option is to choose a tuxedo shirt with pleats on each side of your placket with visible decorative studs. The front placket will add some extra detailing to your plain white shirt.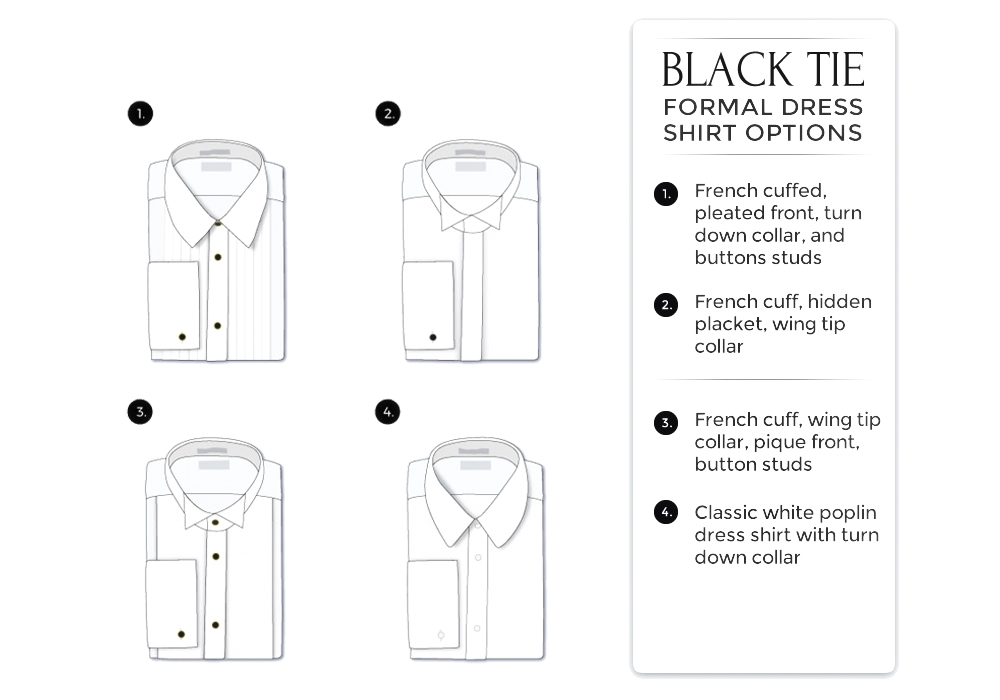 You can choose French cuffs, barrel cuffs, or convertible cuffs for your tuxedo shirt. Don't forget to close your cuffs with an elegant black or silver cufflinks set.
Make sure that your dress watch matches your cufflinks. Wear a silver watch, or even better, a watch with a black leather strap.
The Black Bow Tie
Finally, choose a self-tie bow tie to complete the look. The bow tie is the staple to the black-tie attire, and there's no way you can circumvent that.
The bow tie's fabric should be from the same material as the tuxedo jacket's lapels.
Tuxedo Pants
Your pants should be high-waisted with a single line of decorative satin or braid piping down the leg.
Tuxedo pants should have a slight break when meeting the top of the shoe. Tailoring your pants will ensure they don't hang on the floor or bunch up at your ankles in an unflattering way.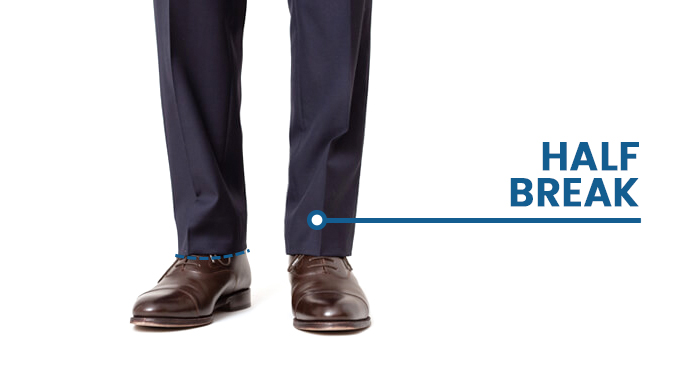 The half-break is usually the best way to tailor the bottom hem of your tuxedo pants. Also, pant breaks that make use of cuffs or turnups are inappropriate for black-tie events.
Shoes
You can either wear black patent leather lace-up oxfords or opera pumps for a black-tie event. Alternatively, you can wear a pair of black capless leather shoes that aren't necessarily lace-up oxfords.
Lace-up oxfords have leather soles which makes them fantastic for dancing. They are lightweight and don't stick to the floor as much as rubber soles do. Wear black calf-high socks with your shoes.
Accessories
Accessories you should consider are a white or red linen pocket square, a boutonniere, a signet ring, or an opera scarf. Don't forget your black leather dress watch.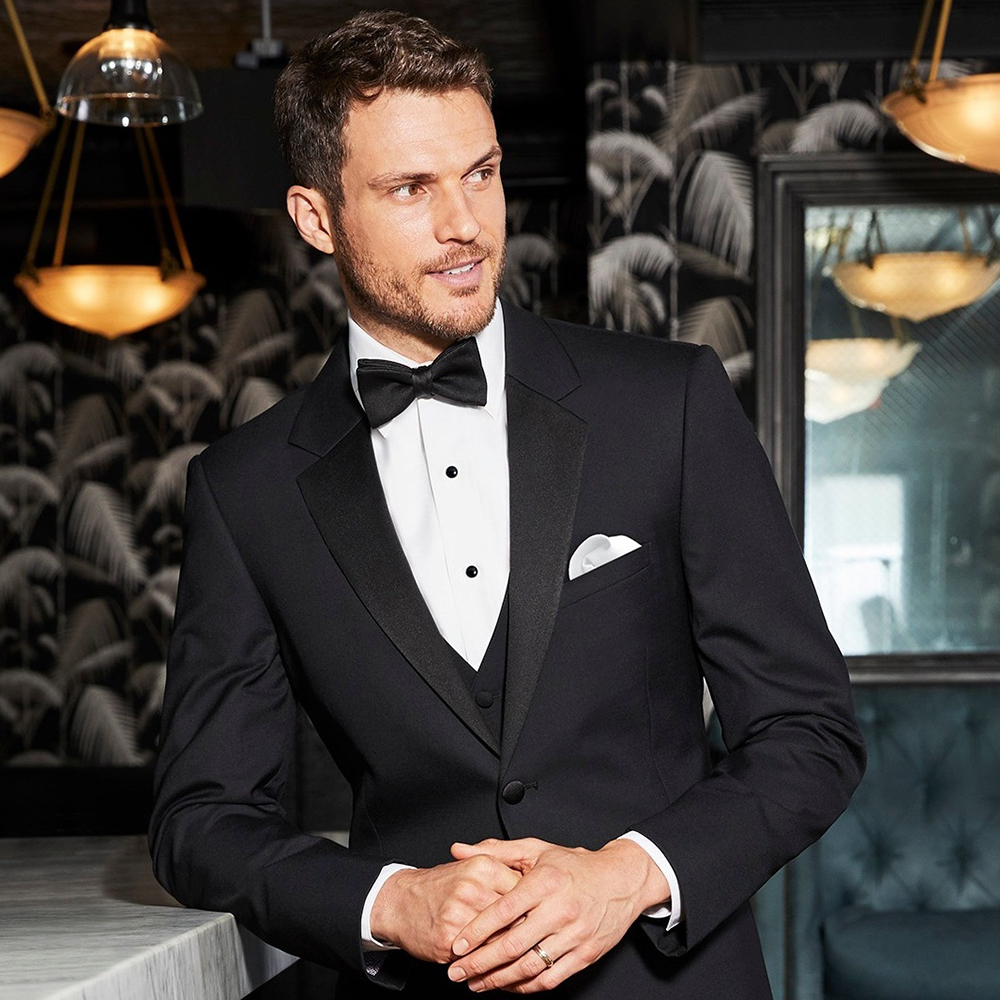 If you choose not to wear a waistcoat or a cummerbund, putting on suspenders can be a good alternative. Always choose button suspenders, as clip-ons are inappropriate for formal and black-tie events.
Black-tie Creative Attire
This type of black tie is sometimes themed. The most common one is a masquerade ball. Other themes include a Western twist with a bolo tie and cowboy boots.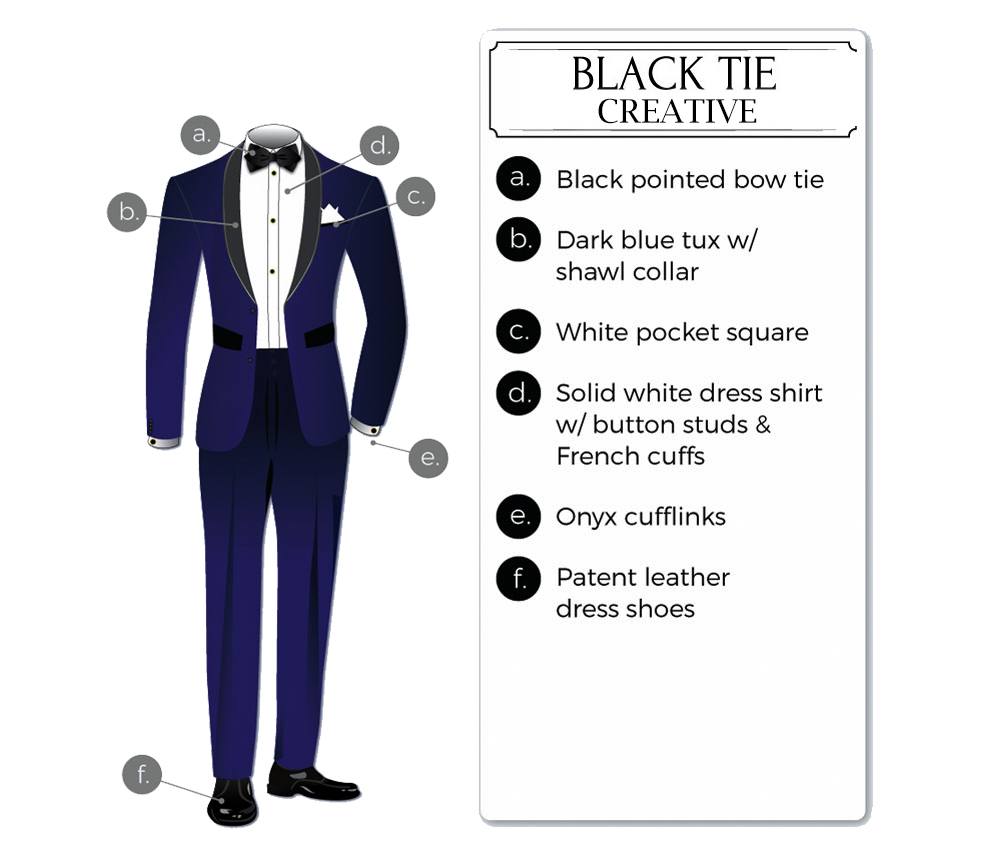 Or, there may be an under-the-sea theme if you are at a resort or cruise ship – remember to wear something blue.
Tuxedo / Suit
Unlike the standard black-tie attire, black-tie creative is more colorful. As a result, you can choose between a tuxedo and a suit and be more playful and less serious.
It's an event to have fun with your formal wardrobe. Velvet suits have come back and are a fantastic way to show you're a man of style.
Tuxedos now come in colors beyond midnight blue and black.
Grey, red, burgundy, and many shades of green, from basil to emerald, are superb choices that will make you stand out from the crowd.
Finally, a dark-colored or pinstriped suit is a sophisticated pattern and a good choice as your formal attire for the black-tie creative dress code.
Tuxedo Shirt / Dress Shirt
If you are adventurous and fashion-forward, you've probably picked on the tuxedo instead of a suit. That means that it's almost necessary to pick a tuxedo shirt as well.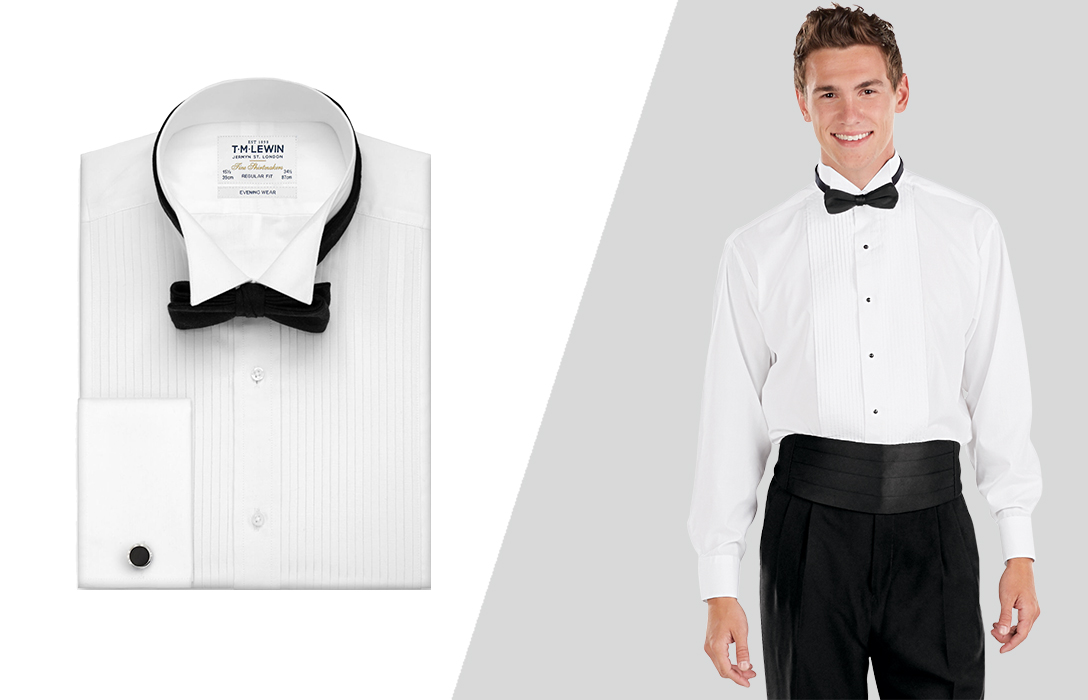 However, you can loosen the formality a little with the black-tie creative dress code. In that case, match your dark suit with a plain white dress shirt, and you're good to go.
Bow Tie / Necktie
Whether you choose a bow tie or a necktie, follow the same fashion for shirts.
If you pick a tuxedo, it's almost mandatory to put your hands on a nice black bow tie. On the other hand, if you choose a suit, a necktie is the best choice.
Just don't get too adventurous with the tie. The dress code might be creative, but the tie still remains black.
Dress Shoes
Whether you've picked a suit or a tuxedo, black patent leather is the standard material choice. With this in mind, black oxfords are the safest shoe choice.
Black-tie Optional Attire
The black-tie optional dress code is worn to weddings, formal events, award ceremonies, etc. These events take place in the evenings and are similar to standard black-tie events.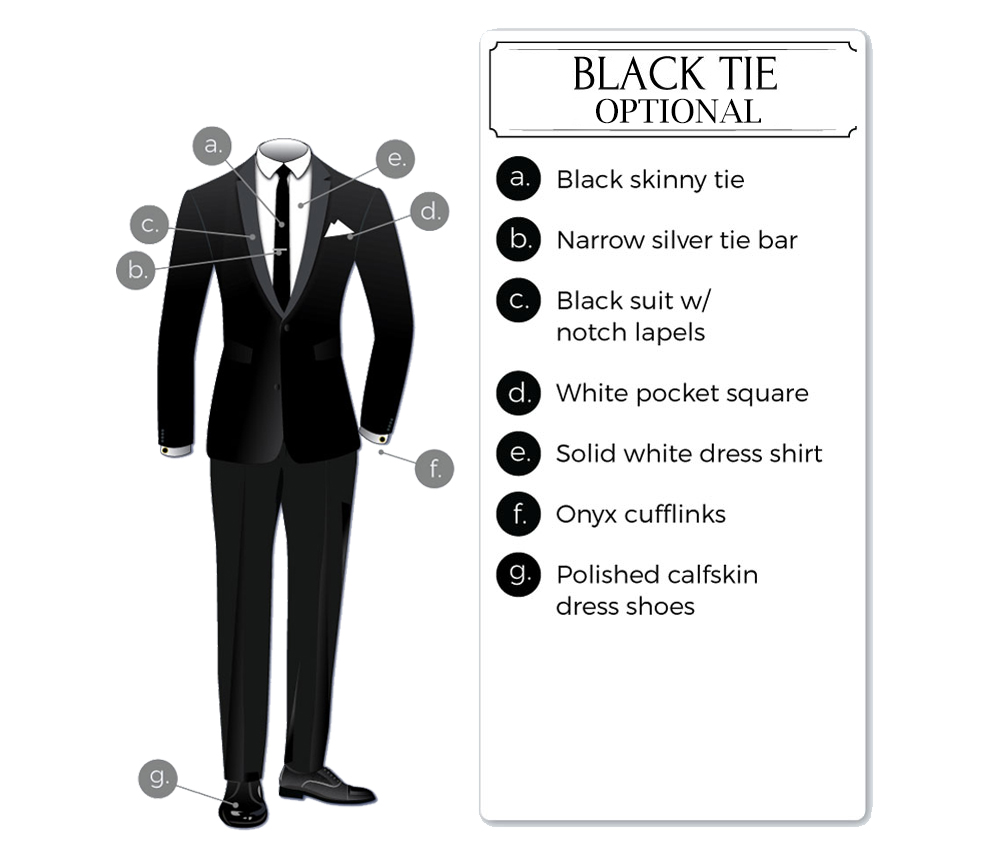 This dress code was created to accommodate guests who don't own tuxedos and black bow ties. However, wearing a tuxedo is perfectly acceptable if not encouraged.
Suit or Tuxedo
If you decide to wear a suit to a black-tie optional event, it must be a dark color. Your black, navy, or charcoal grey suit will suffice.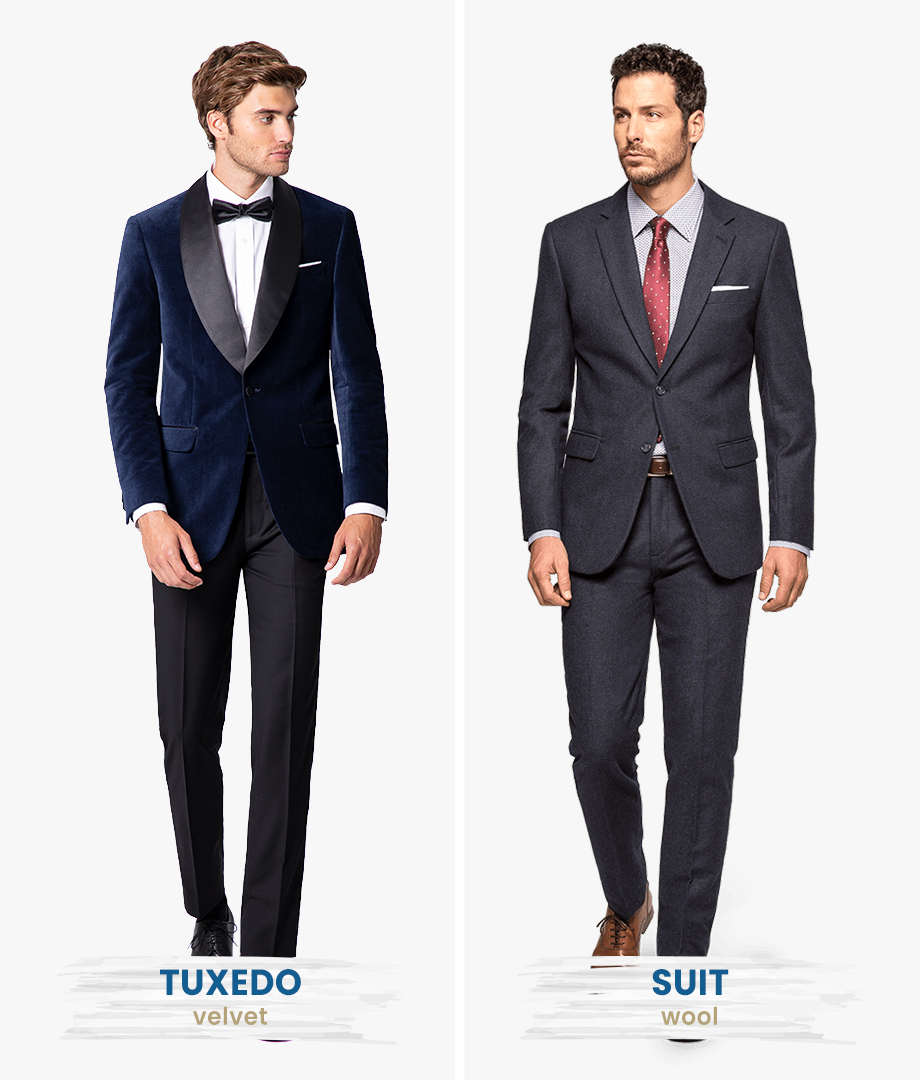 However, nothing beats donning the iconic tuxedo. The standard black tie rules apply when you wear a tuxedo to these events.
Dress Shirt or Tuxedo Shirt
The choice fundamentally depends on whether you decide to show up in a suit or a tuxedo. So, you can match your suit with a dress shirt and a tuxedo exclusively with a tuxedo shirt.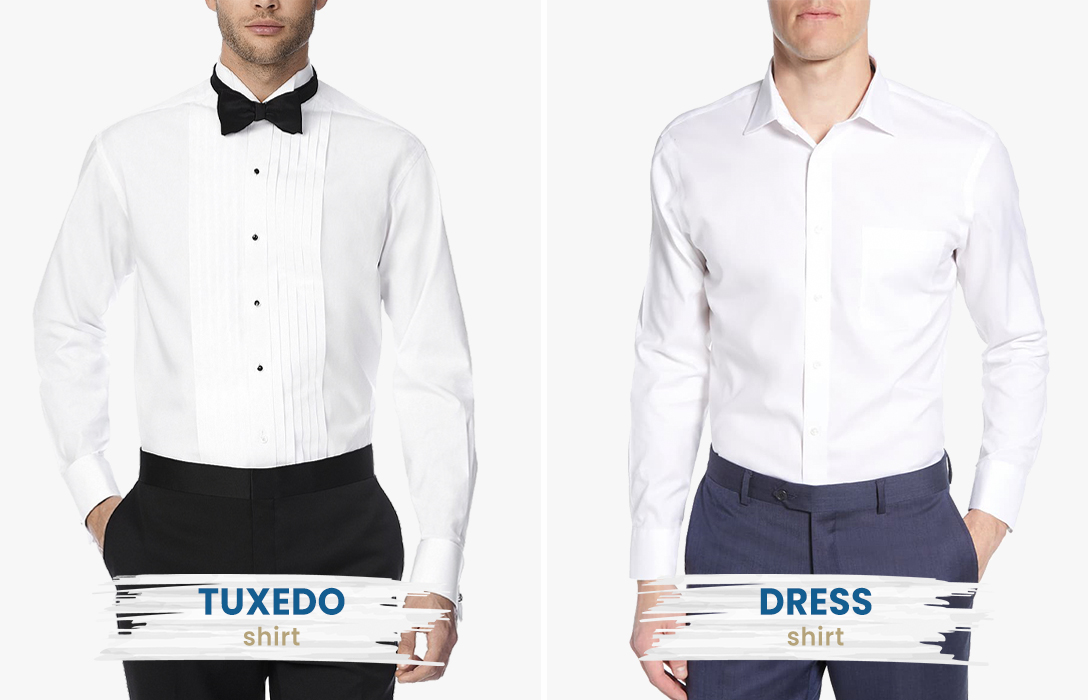 Either way, the best shirt color you can select is white.
Neckties or Bow Ties
A black necktie or a bow tie is appropriate for black-tie optional events.
If you decide to go with a necktie, ensure your tie is suited for the occasion. Skinny ties are for less formal events. Narrow or new standard ties are the best choice and have the perfect widths.
The traditional tie and the kipper tie knots are too broad and will not give you that polished look. The Windsor, half-Windsor, and Pratt knots are perfect for formal events.
If the event is someone else's wedding, a tie is more appropriate to wear than a bow tie. Bow ties are often worn as a signature feature of the groom and his groomsmen's ensembles.
Accessories
Wearing a pocket square will help personalize your look. Solid-colored pocket squares in red, plum, blue, black, or white are good choices. Cufflinks are also a wonderful way to add a personal touch to your outfit.
For these events, you should wear cufflinks that have a simple geometric design. Gold, silver, onyx, and mother-of-pearl are all appropriate choices.
Pair your cufflinks with a matching watch. Choose a watch with a black leather strap with gold detailing on the face rather than a Chrono watch with random functionalities.
Business Formal Attire
Business-professional, aka business-formal, is typically worn in white-collar environments like law firms.
Wearing business-formal attire ensures you are always ready to meet a client or attend networking events.
Formal attire implies importance and remains a symbol of power. It's also a well-known fact that clients are more likely to trust someone who is dressed professionally.
Similarly, people you want to network with will perceive you as a mutually beneficial alliance when you wear your "power suit."
Suit
In the past, formal business suits only came in dark colors. However, through time, their color palette extended to include lighter colors.
So, besides the traditional navy, charcoal, or black suit, you can now choose medium grey, brown, or even a tan suit.
Keep in mind that business-formal suits consist of a matching suit jacket and pants. Sometimes, it includes a vest (optionally), making it a three-piece suit.
Vest
Another way to add a memorable touch to your business formal ensemble is to wear a vest under your jacket.
It may only be a shade lighter than your suit, or it may be a color that compliments your suit. For example, a houndstooth vest with a black or gray suit adds a fashionable dynamic to your outfit.
Shoes
As for shoes, you can never go wrong with a black leather shoe with a rounded toe cap.
Accessories
Narrow or new standard ties with a Windsor, half-Windsor, or Pratt knot are the most appropriate choices for this dress code. A pro tip is your pocket square, and your tie should never match too closely.
They can differ in patterns but have the same color palette. Or, your tie and pocket square can be different colors that complement each other.
A tie bar will help make your look distinctive, and it'll keep your tie in place.
Semi-Formal Attire
Semi-formal is a look in between business casual and formal attire. This attire is usually worn at events closer to the formal spectrum or at specific social events.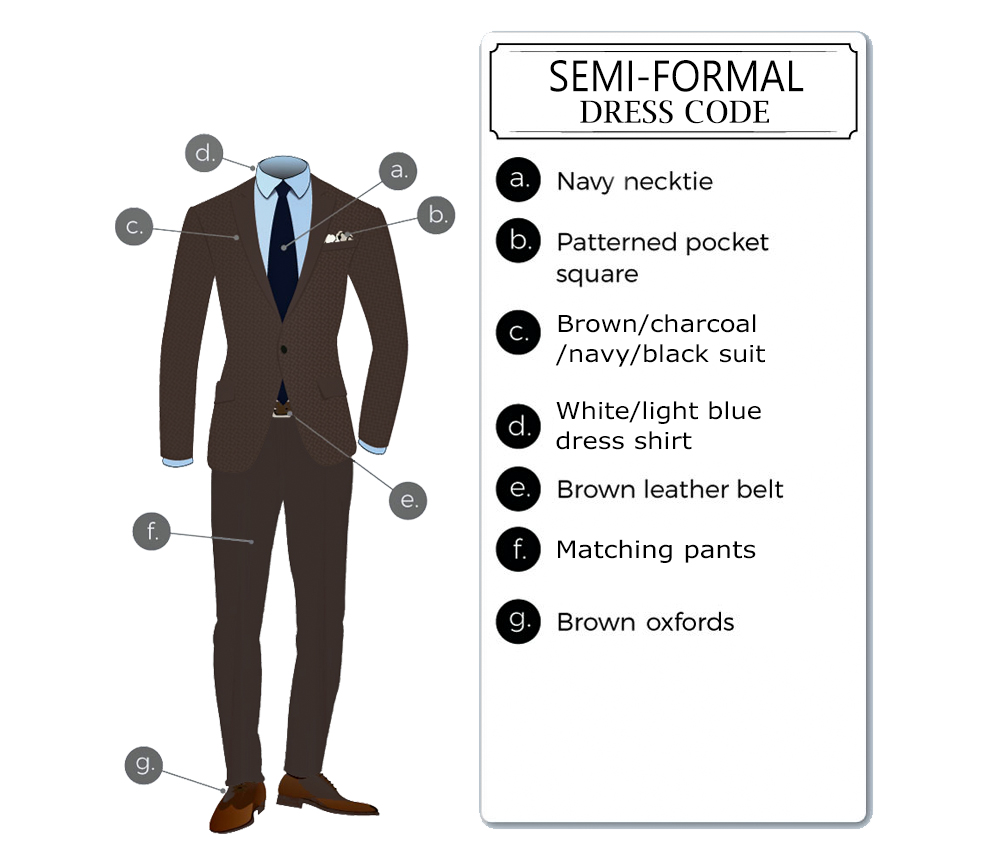 Cocktail parties, weddings, and after-work meetings are a few examples where semi-formal is applicable. This look is more "dressed up" than your casual work attire, though. In fact, semi-formal still means wearing a suit.
Suit
A light-colored suit with notched lapels creates a refined style even if you're going for a nice day look. For night times and colder seasons, wear a wool suit, preferably navy or charcoal.
For office wear, keep the color palette of your outfits neutral. If you're attending a semi-formal wedding, the suit colors you can go for are navy, grey, blue, or brown.
Dress Pants
The best choice will be matching suit pants that go along with your suit jacket. But there's room for improvisation when it comes to this dress code.
Chinos, trousers, semi-formal dress slacks, or dark-colored jeans are also acceptable semi-formal wears. Match it with a neutral or more traditional color blazer.
You can even buy suit trousers with adjusters instead of using a belt. This will help you create a seamless look.
Dress Shirt
For the top, pair your trousers with a collared, button-up shirt or a button-down long-sleeve shirt.
Both a plain white collared shirt and a patterned shirt are perfect for semi-formal events.
Accessories
There is one subtle fashion secret you need to know if you choose to focus on the details of your suit. Never match your pocket square and tie too closely.
Narrow or new standard ties are tied with a Windsor, half-Windsor, or Pratt knot. They are the most appropriate choices for a formal dress code.
Using the color wheel will help you accessorize your suit. The best-dressed man knows how to accessorize with confidence. Use complementary colors to assemble a cool outfit effortlessly.
Another trick is to have your tie and pocket square match in color but differs in pattern. For example, pair a polka-dot tie with a paisley pocket square that has matching color palettes.
Shoes
Shoe styles to wear with these looks include derby shoes, brogues, loafers, and oxfords.
Go for traditional black or brown. However, you're free to match the color of your shoes with the rest of the outfit according to your style.
You should also know how to match the shoe's color with your suit. In addition, you're still on the formal side, so try to avoid sneakers and tennis shoes.
Final Words
Dress codes surround us daily. So, find your personal suit style and enjoy the process of dressing for every occasion.
Because fashion is art with life. Dress for success and dream big!
Author: Alexander Stoicoff
Hi, I'm Alex, and I've studied and specialized in styling in Rome. Through my writing, I want to help men dress well and learn the purpose and significance of suits and other formal attire. My final goal is to make men more confident in their wardrobe choice and life in general.