There is a myriad of dress shirt styles a man can choose from.
But how do we know when we've found the right one, especially when there are so many different styles, colors, and fits?
Each shirt is as unique and varied as the individual wearing it.
Understanding the sartorial importance of a dress shirt is essential to buying a well-fitted one.
How to Properly Fit Your Dress Shirt
The term "one size fits all" is seldom ever the case. Finding the right dress shirt size is undoubtedly no exception.
In fact, there are so many different elements to take into consideration. But a generic size is rarely compatible enough to fit every individual properly.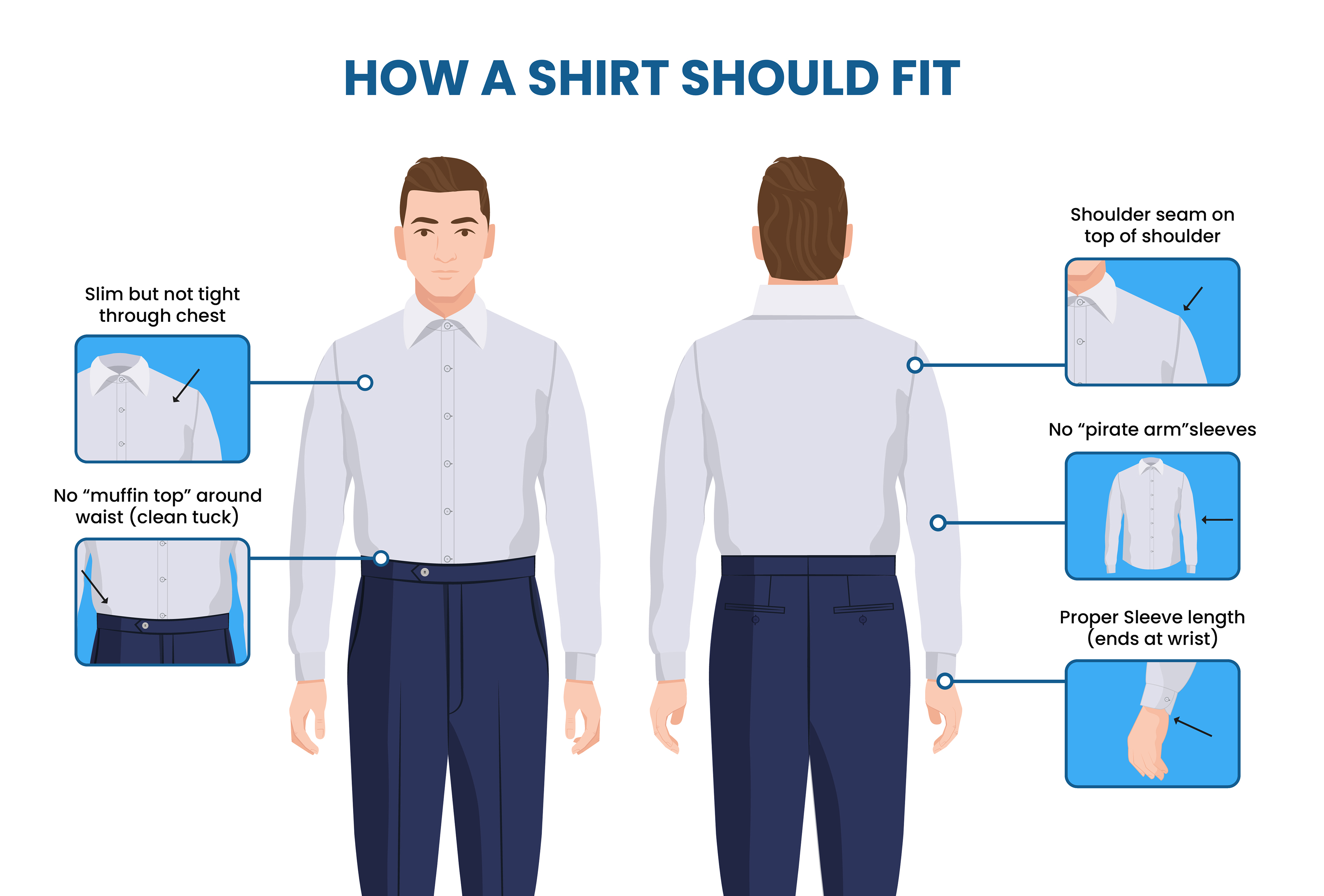 But how do we establish which size is best for us? Doing some proper measurements will be good for a start.
The final goal of clarifying all dress shirt styles is to provide men with a tool that can be used to find their perfect fit.
If one part is either too tight or too loose, it will be uncomfortable and lack the crisp overall presentation we all desire.
A dress shirt that is either too big or too small is clear to see through its body and the collar, shoulders, and sleeves.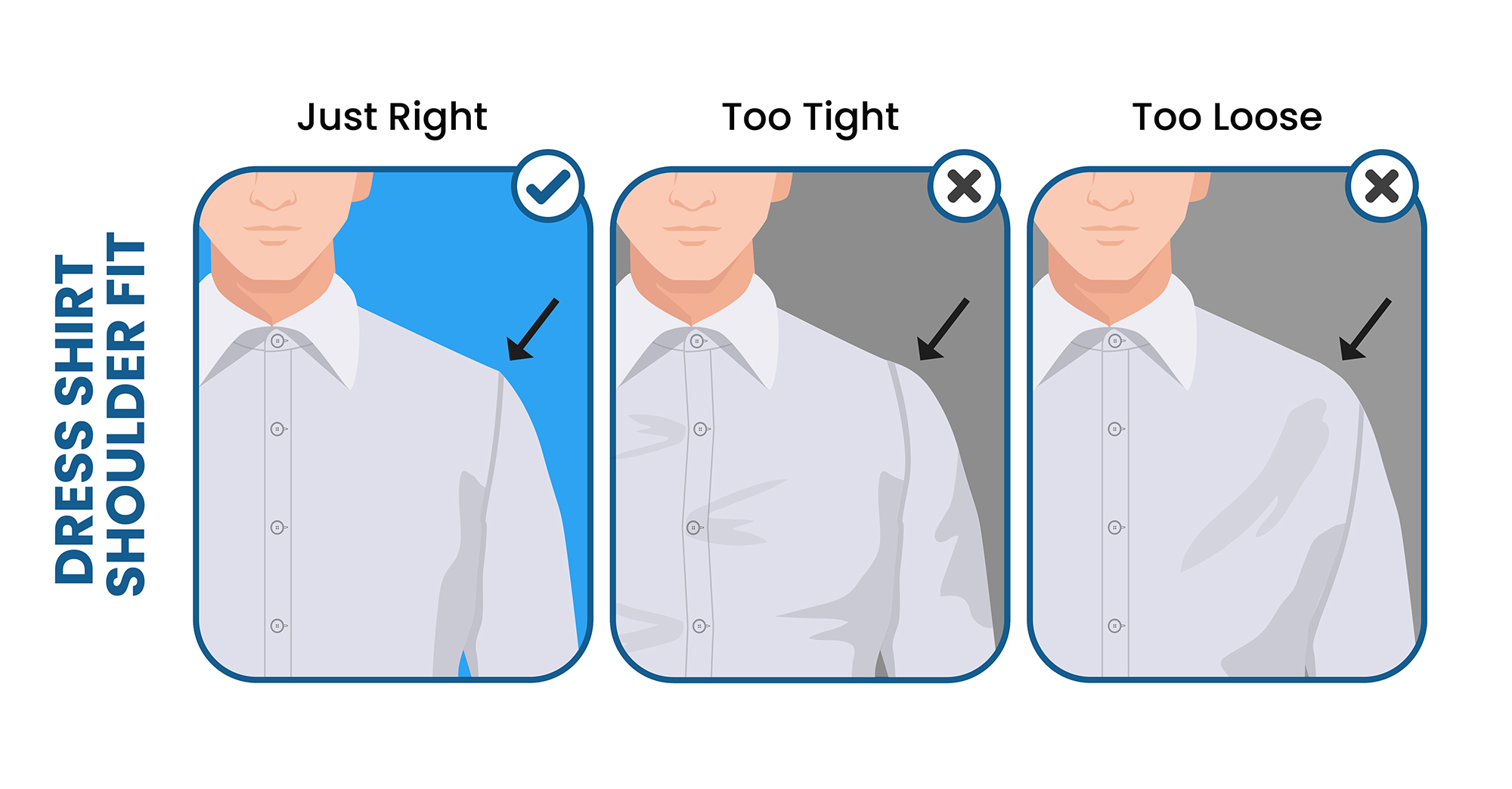 No one likes wearing a dress shirt so tight that the buttons are pulling. Thus, you're left feeling exposed and uncomfortable.
On the other end, there are probably very few people who like to look like they're swimming in their shirts.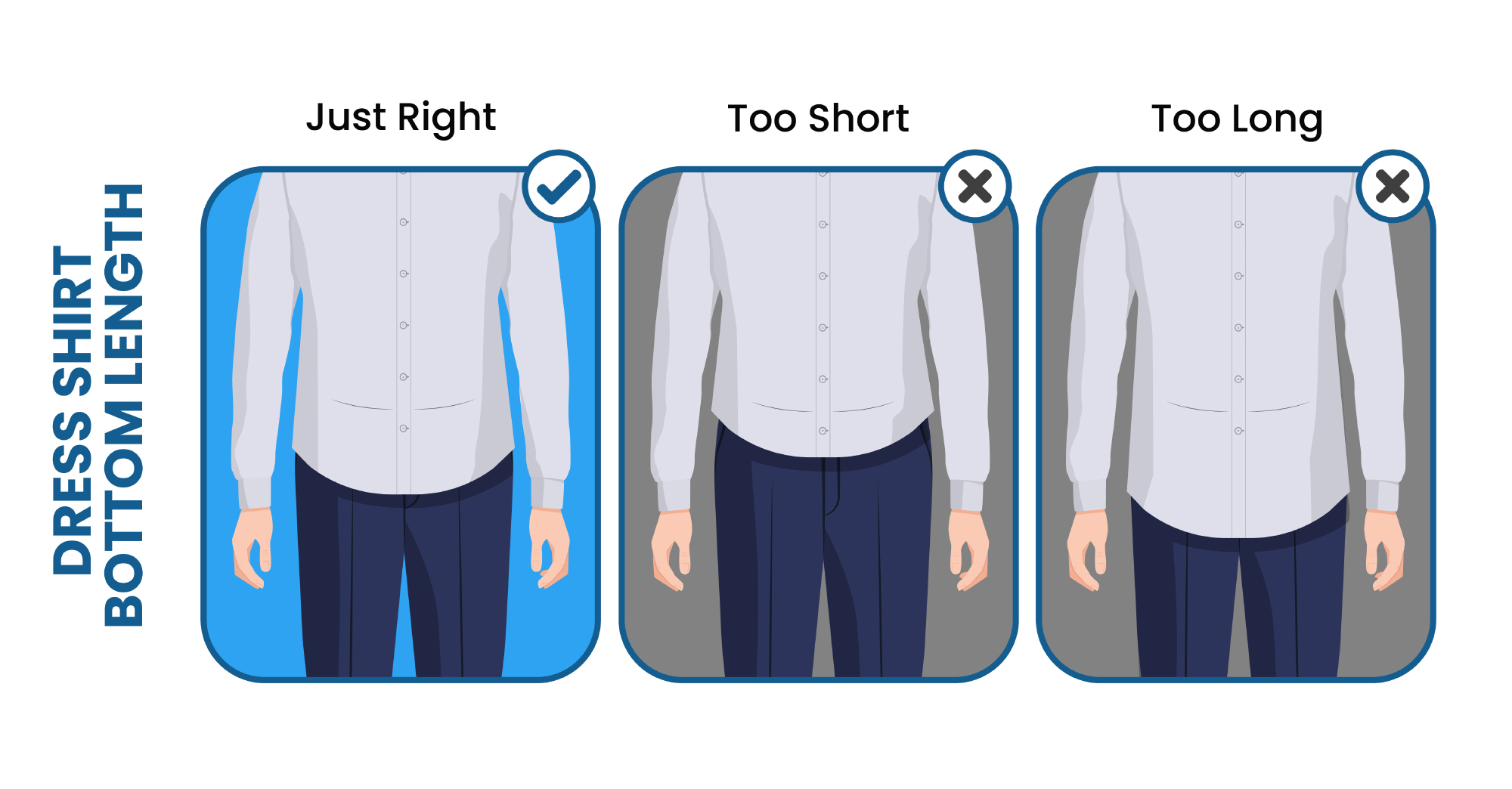 A delicate balance is needed when choosing which size, shape, and style work best for you.
Also, a helpful tip would be to ask yourself, "does this look professional but also feel comfortable?".
This is especially true when choosing the right fit for your specific body shape and needs.
The truth is that all parts on their own are just as important as they are together as a whole.
Dress Shirt Fit Types
There is certainly an upside to having many different options when it comes to the dress shirt cut.
However, this also means that the idea of choosing which one works best for you can be somewhat of an overwhelming task.
Classic Fit Dress Shirts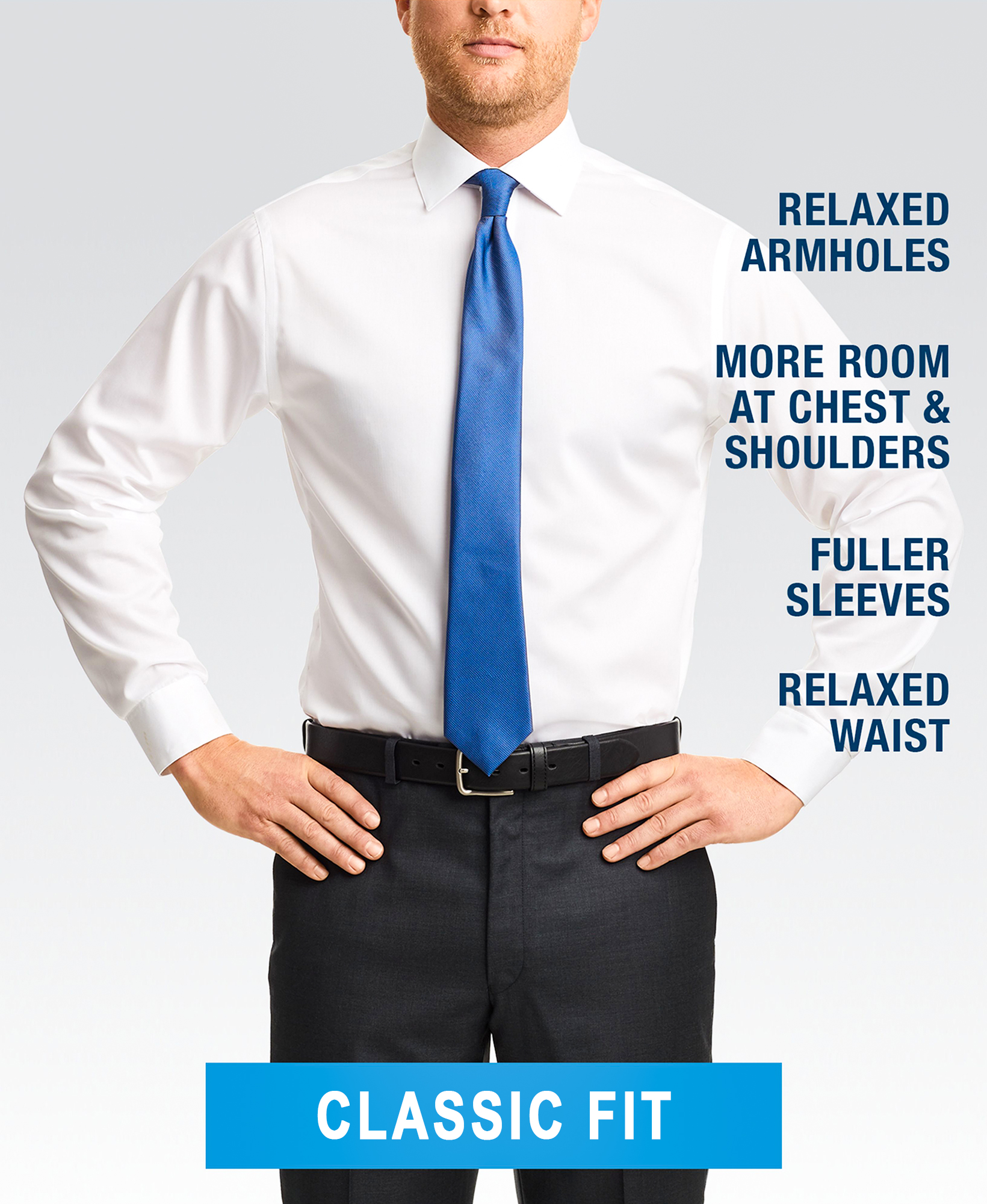 The classic fit dress shirt is the type that has a timeless presence. It is, indeed, one of the most traditional dress shirt styles on the market.
It is ultimately a shirt with a bit of a boxier shape to it, slightly looser around the arms and body.
The classic fit allows the wearer to move about freely, without feeling or looking as restricted as they might be when wearing a more streamlined shirt.
Granted, this style can be a bit much for thinner frames. However, it does work well for those needing a bit more room around their midsection.
Although this style is still the first choice for many, there has been a recent shift in how individuals, particularly younger men, like their dress shirts to fit.
Because it has become more acceptable for men to wear dress shirts without a jacket overtop, the need for a more fitted look has become widely popular. Thus, introducing our next style.
Modern-Fit Dress Shirts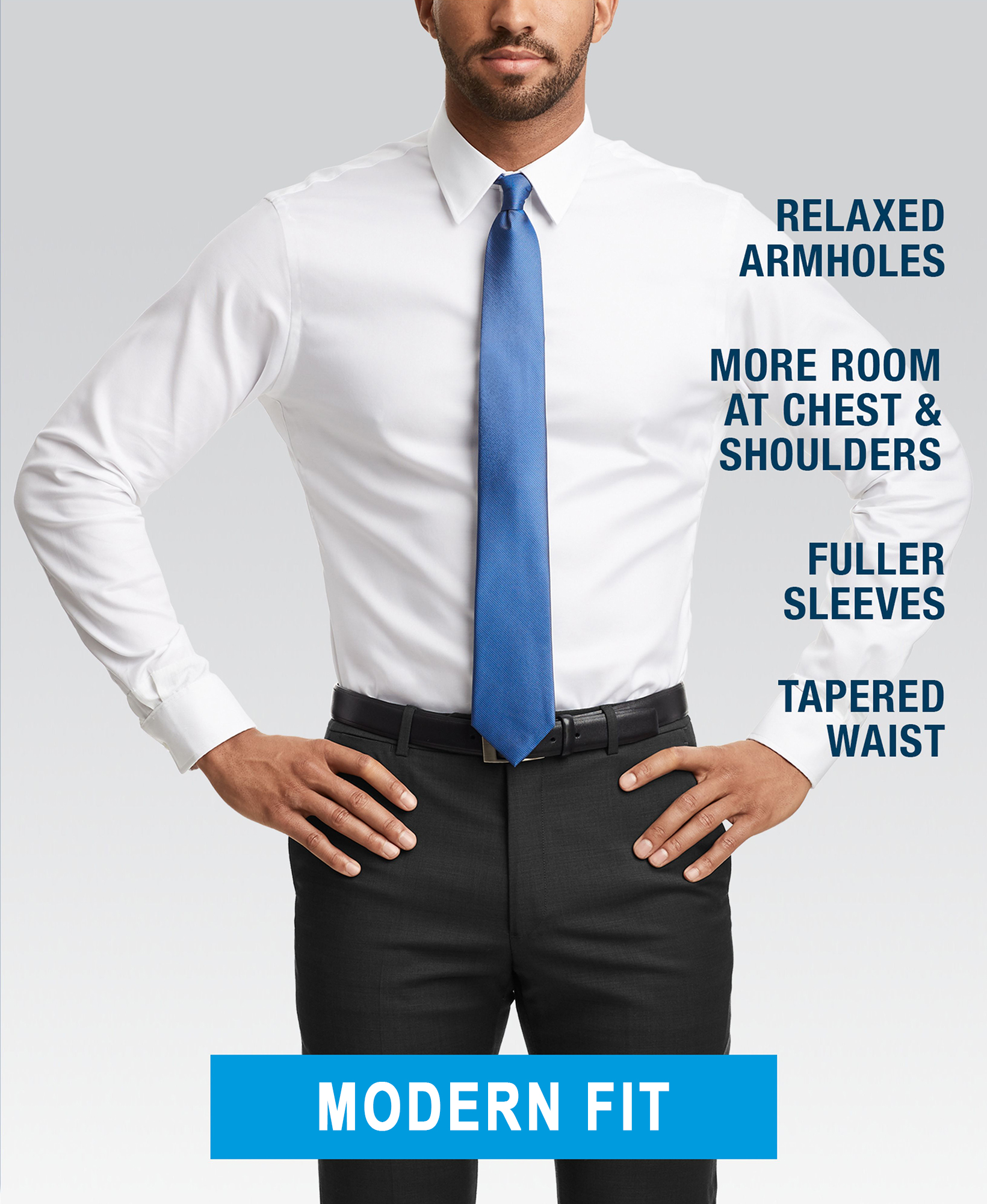 A modern-fit dress shirt is a style that sits somewhere in the middle of the classic and slim fit. It provides an in-between look of tight and roomy.
This look ultimately keeps the comfort of the classic fit but brings in the more tapered look of the slim fit option mentioned above.
The modern-fit option allows the ability to still stylishly wear it without a jacket while also ensuring it doesn't look like the shirt is billowing out where it shouldn't be.
Slim Fit Dress Shirts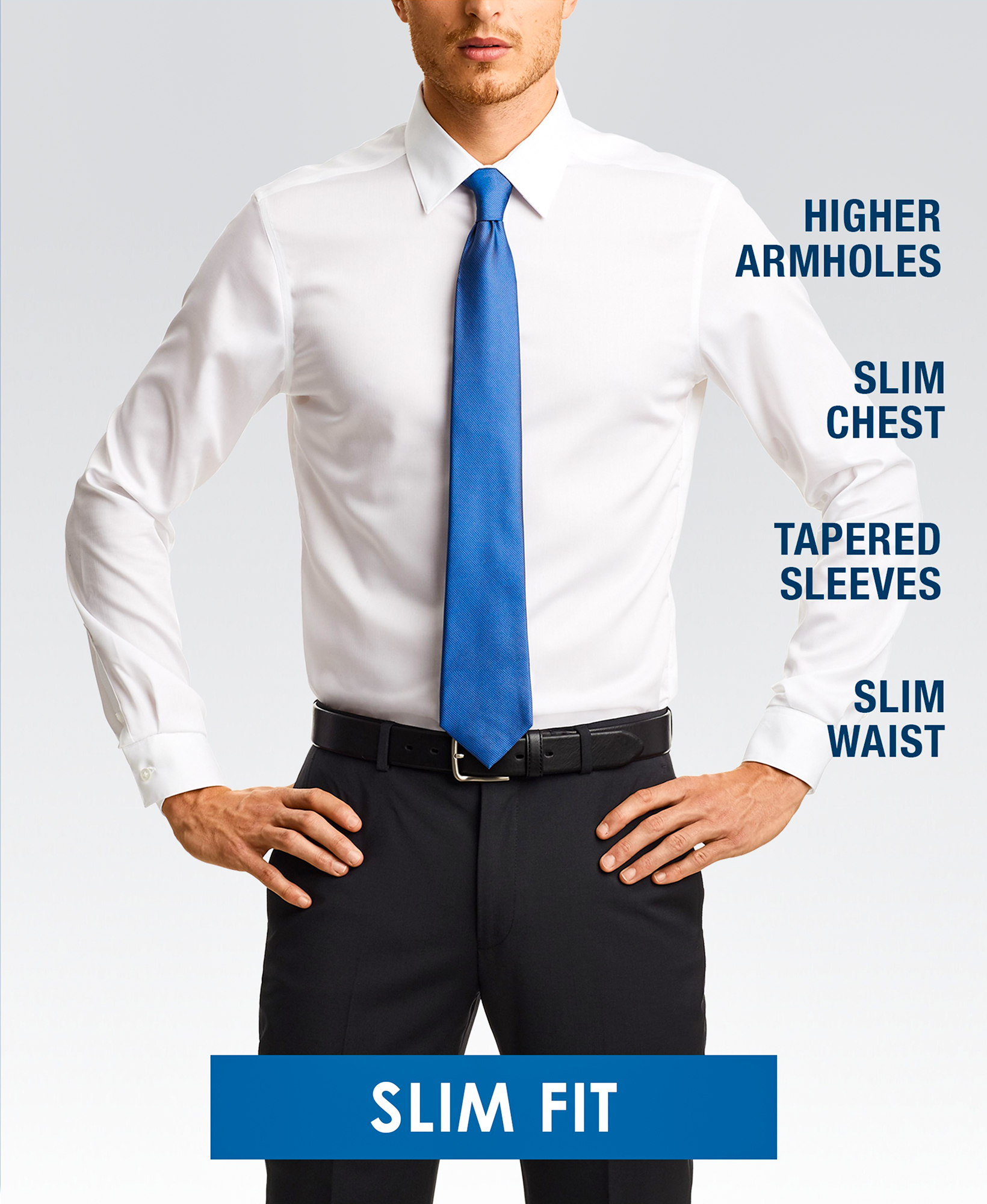 Slim-fit dress shirts are arguably the most popular fit for a dress shirt nowadays.
That's because they provide a much more tailored look than classic and modern shirts.
The style of this shirt is considered trendier as it provides a sleeker, more distinguished look. It is mainly a result of the limited need for an excess amount of fabric.
Considering this fit is on the slimmer end of dress shirts, this style would be most appropriate for individuals whose physiques would fall on the slimmer side, too.
Skinny Fit Dress Shirts
The skinny-fit dress shirt style provides a very slim cut around the chest and shoulders. As a result of this, it is a trendy choice amongst younger or thinner men.
Similar to the slim fit option, this one even more so perpetuates the idea that you'll need to be rather thin to feel comfortable while wearing it.
Truthfully, there are many different dress shirt styles, and it may be somewhat confusing at first.
However, you can find comfort in knowing that regardless of what size and shape you are, there is a style that will be perfect for you.
Dress Shirt Collar Styles
The shirt collar is the piece of fabric that surrounds the neck of the shirt. Its job is to frame the face of the wearer properly.
Because just as every shirt has a unique fit that works best for different individuals, the collars are just as important.
When looking at one's collar, many aspects need to be taken into consideration to ensure comfort, practicality, and style.
Straight Point Collar
A straight point collar is the most classic collar style.
With its elongated collar length, this option is said to cause a slimming effect. It is particularly useful for individuals with rounder faces or shorter necks.
Semi-Spread Collar
The semi-spread collar is similar to the previous style but has a more casual look to it.
This option is less stiff and is said to be suitable for tall men with longer necks.
The Cutaway Collar
The cutaway collar is one of the slightly shorter collars. This style includes a reduced collar length and wider ends
It's not necessarily your best tie-wearing option but provides a more casual look.
The Spread Collar
The spread collar is another casual option, but with a more modern and elegant look. This style is characterized by having a far more unified length and width than those previously mentioned.
The spread collar has a more proportioned point length. Therefore, it makes it a universal style that is commonly chosen by men with elongated faces.
The Long Button-Down Collar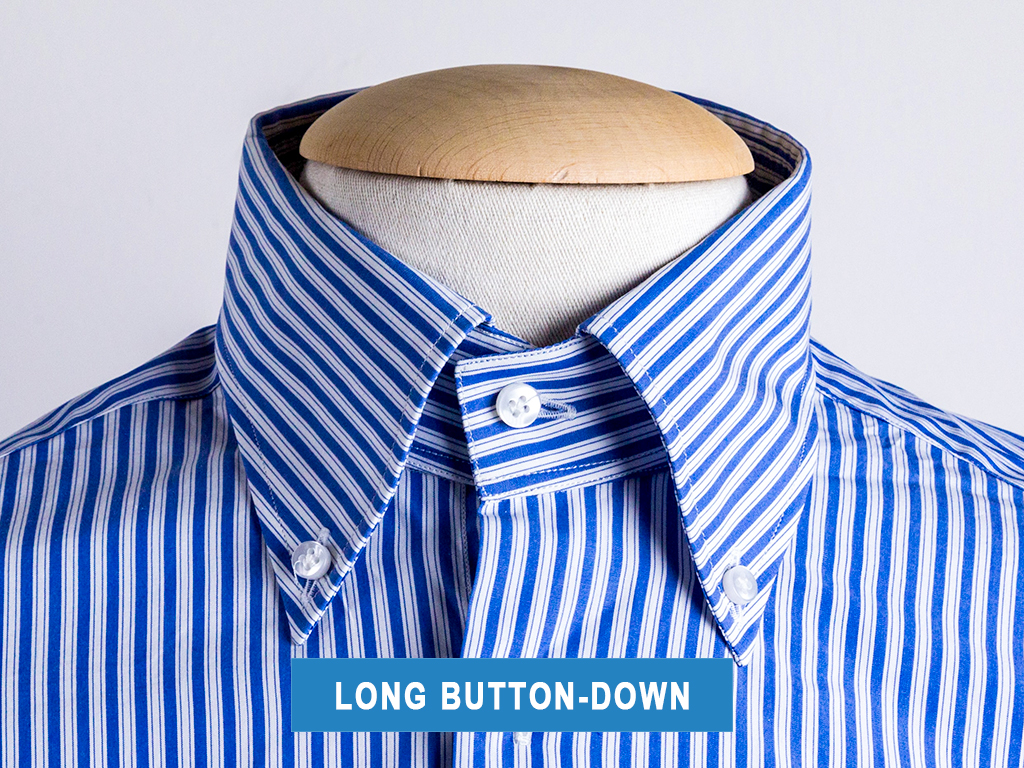 The long button-down collar is exactly what it sounds like and thus provides us with the least formal look so far.
This style varies from the ones previously mentioned, as it has buttons at the bottom of the collar points that connect them to the shirt itself.
This style is popular amongst younger men and individuals who are going for a less formal business look overall. However, they are still able to maintain the classy appearance they desire.
The Short Button-Down Collar
The short button-down collar is very similar to the long button-down collar but simply smaller.
These two styles are very similar; however, the shortened length of this collar provides an even more youthful and casual look.
The Club Collar
The club collar could be considered the most elite style, as it was initially designed for school uniforms. This collar was created to establish a separate look for students to wear.
This way, individuals could still look well put together in their uniforms while also keeping comfortable and practical.
The club collar is characterized as being versatile due to its shortened length while still maintaining the look of professionalism.
The Band Collar
The band collar is the most casual style. It is, quite simply, a band that sits about 3 centimeters from the base of a dress shirt.
This collar style includes a single button that is done up just above the collar bone.
Although this style would still undeniably be a classy option, it does, however, not allow for the use of a tie.
The Wingtip Collar
The wingtip collar may be the last collar style, but it is certainly not the least.
Also referred to as the tuxedo style shirt, this is the most formal option. In fact, this style was created with the single purpose of being worn with a bow tie.
This collar is likely the easiest to differentiate from the rest as it has very small points that are only placed in the front.
This style is mainly worn with a tuxedo or tailcoat and therefore created not for a particular shape or individual but rather for a specific look.
Dress Shirt Colors & Patterns
You've established which fit and style work best for your specific build.
The next step is figuring out which shirt colors, patterns, and shirt fabrics are most appropriate and flattering for each occasion.
White Dress Shirt
Not all shirts are created equal. A solid white shirt is a timeless piece that business people have used for years in combination with a crisp black suit.
It has been said that the lighter the shirt color you wear, the likelier you are to work with your mind over your hands.
Thus, a white dress shirt is considered to be the most formal and traditional look. It is arguably your best option for a crisp, classy appearance.
Solid Shirts
Solid shirts, precisely pink and blue, are considered staple pieces in the suit game (among white).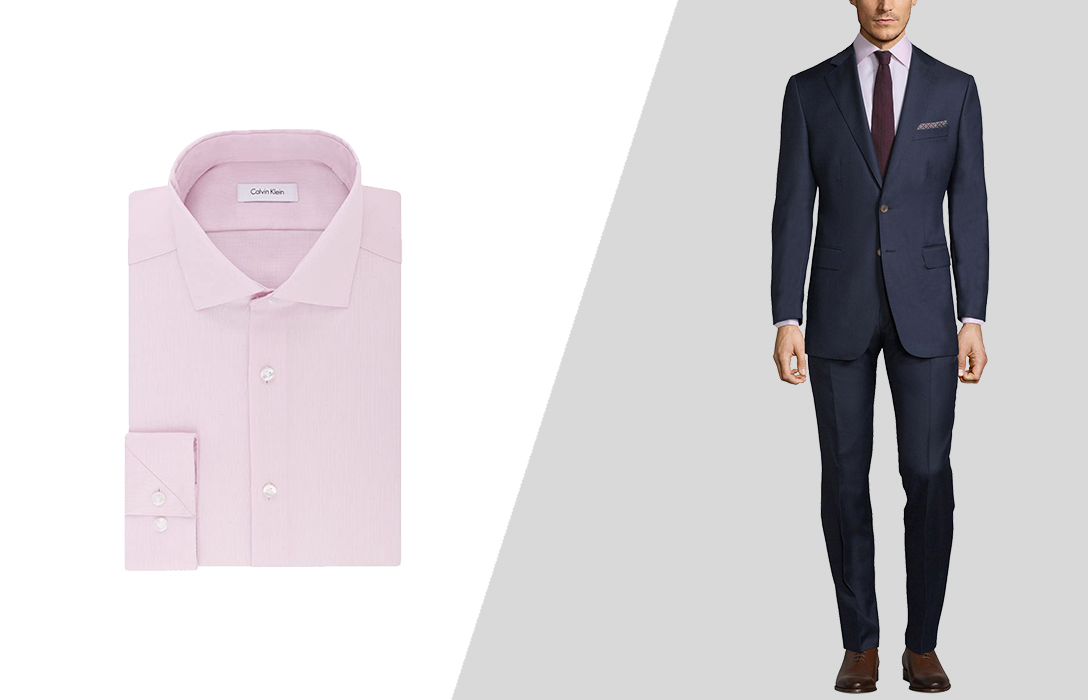 Light pink, light blue, lavender, pale blue, and light-grey colors are all considered formal choices for a dress shirt.
On the other hand, navy and black dress shirts are a trendier and slightly informal option and probably a better choice for a semi-formal or cocktail event.
Striped Shirts
When it comes to striped shirts, there are so many different variations you can choose from. Wearing a striped shirt is less formal but is still seen as portraying a sense of business regardless.
Although more casual, this idea of color or stripes can add a twist to your solid black suit, which many individuals see as a way of expressing their individuality.
Checked Shirts
Checked shirts are another great option when it comes to presenting a more casual look.
One tip when choosing a dress shirt pattern would be to equally consider which shirt best compliments your physique, as well as the occasion it's for.
If you are someone, for example, who has a smaller frame but is trying to look wider, then a checked shirt would give this illusion.
However, if you are trying to look smaller or slimmer, a solid color might be the best option for you.
Dress Shirt Cuff Styles
Just as we discussed how important collars are in the dress shirt selection process, cuffs are equally as crucial a detail.
Although it may seem like a simple part of a dress shirt, the way a cuff sits and what it looks like in combination with the rest of an outfit determines its level of formality.
Because the cuffs are a part of a dress shirt that will wear out quicker than the body, higher-quality shirts will have cuffs that are replaceable.
But the question is, which style cuff works best to ensure you get yourself the perfect dress shirt?
Barrel Cuff Dress Shirt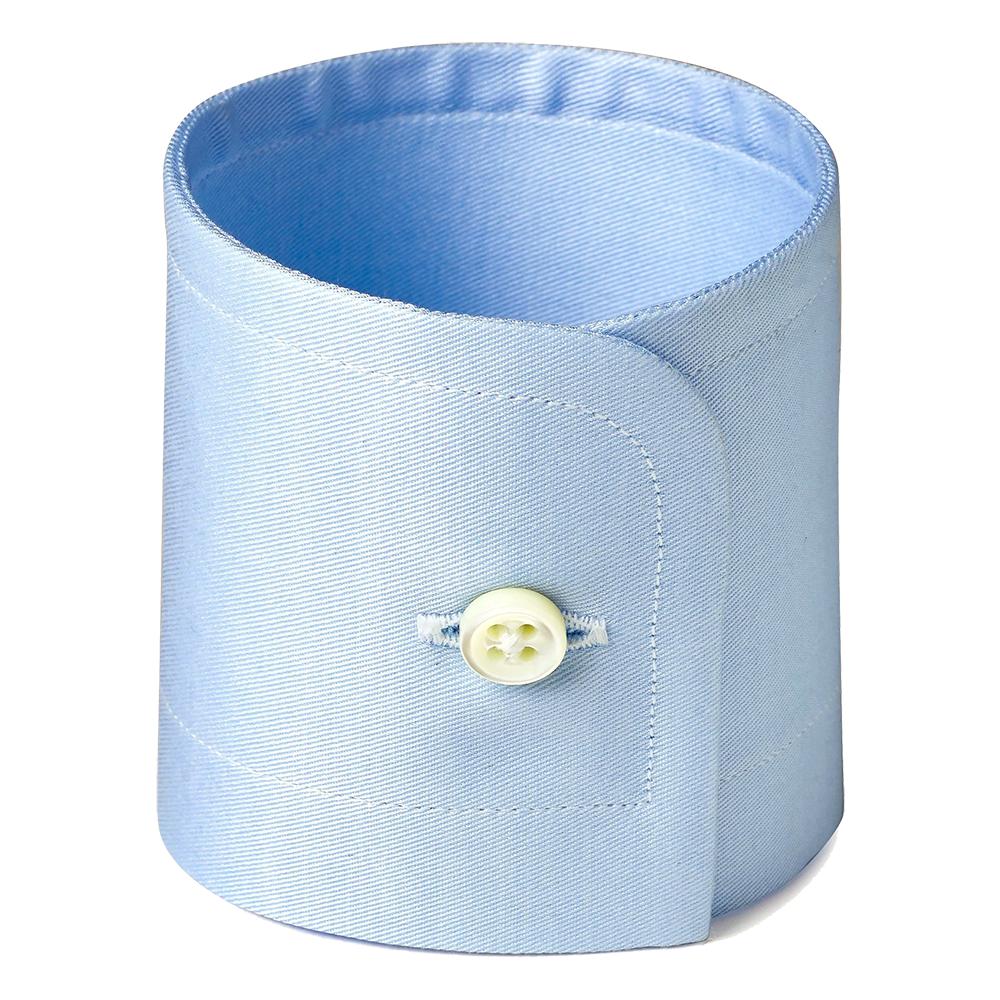 The most popular cuff style is referred to as the barrel cuff. It gets its name from its rounded appearance.
This shape would be considered the most common cuff because it is casual enough to be worn in a more dressed downstate while also being dressy enough to be accompanied by a suit.
Single Cuff Dress Shirt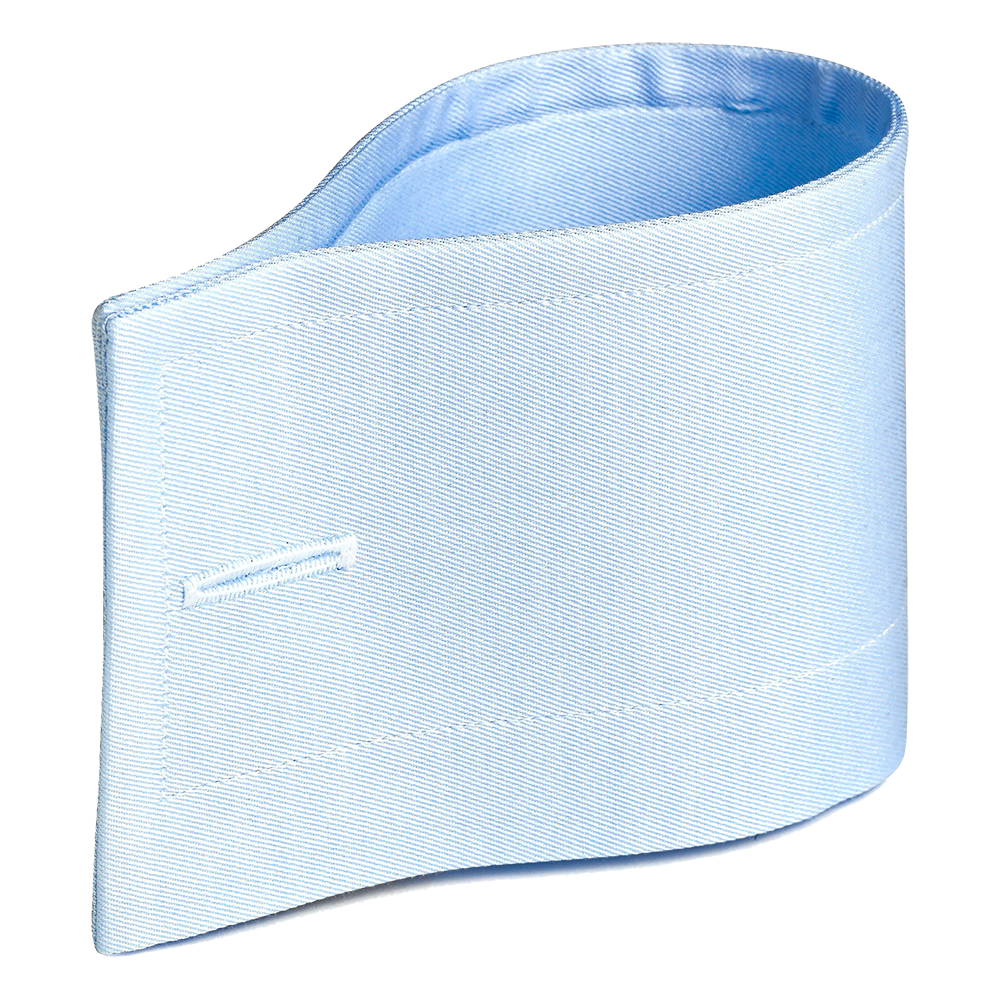 The single cuff is predominantly worn during a white tie affair and is used in combination with cufflinks. This look is similar to the barrel cuff but is ultimately closed off by cufflinks rather than buttons that are sewn-on, making it a much more formal option.
French Cuff Dress Shirt
The French cuff also requires cufflinks. However, it has what is known as a "double cuff." It means that the cuffs are twice as long as other options and therefore end up being thicker once they have been doubled over and situated with a cufflink.
Convertible Cuff Dress Shirt
A convertible cuff is one that allows for the most considerable flexibility, as this style can either be closed off with a cufflink or a button. The convertible cuff is preferred by many as it can be custom-designed to whatever the wearer's preference may be.
Cocktail Cuff Dress Shirt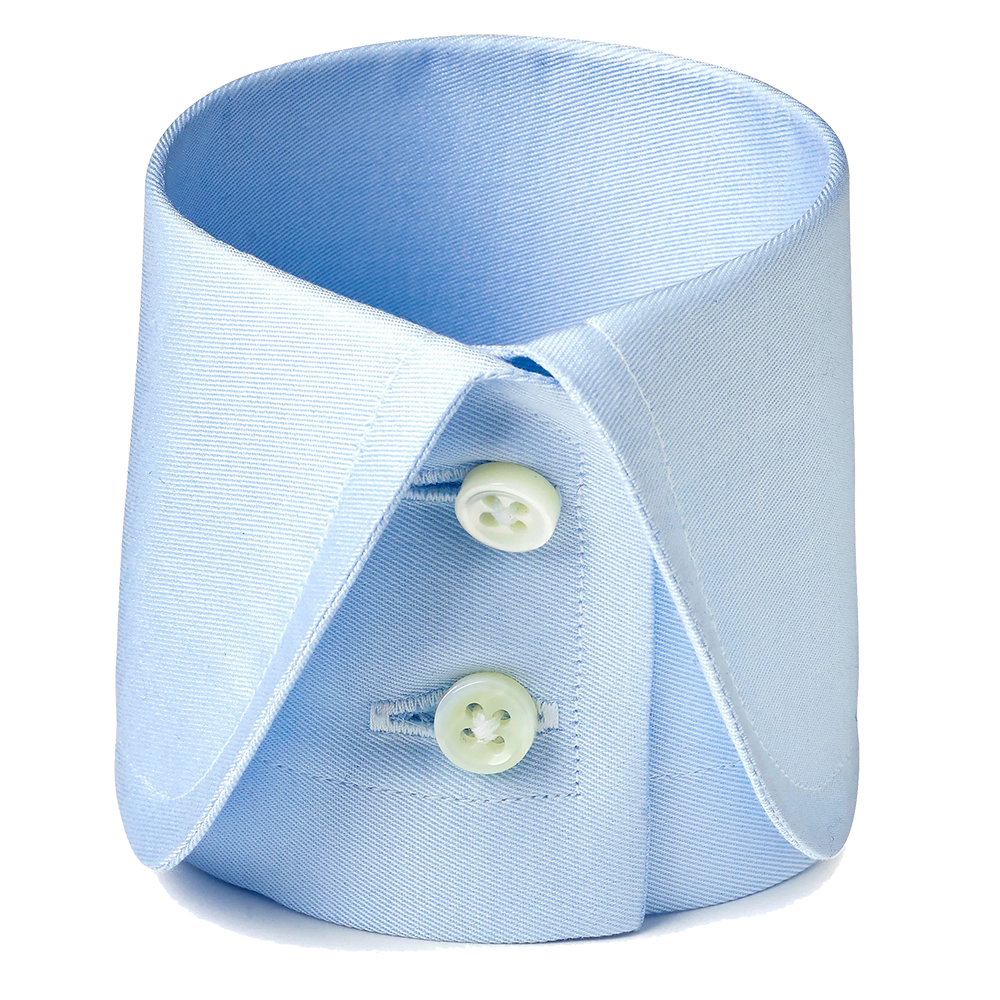 The cocktail cuff, or the "Turnback Cuff," is known in some cases as the "James Bond Cuff." This style is for gentlemen who want to go above and beyond to create a very suave look to their appearance.
This cuff style can only be created at custom shops. Therefore, it is certainly more of a rarity to come by.
Dress Shirt Styles & Details
All dress shirt styles are decorated with many details throughout the shirt. It makes each one different from the next.
Even the dress shirt hem completely redefines the style and formality.
These small details are such a rare sight to come across today. In fact, many minor details like engravings and designs on plastic buttons have become prevalent as a result.
Dress Shirt Buttons
The buttons of a dress shirt are a detail that many individuals may overlook. But in reality, this part can add a whole other level of class and sophistication if you take the time to notice it.
Many buttons are simple ones made out of plastic. It has to do with the fact that it is an inexpensive yet reliable option to use.
However, it doesn't mean that all dress shirts made this way are the same.
Each shirt is unique in the way that it looks and fits, even if the buttons are the standard plastic that many other dress shirts may have.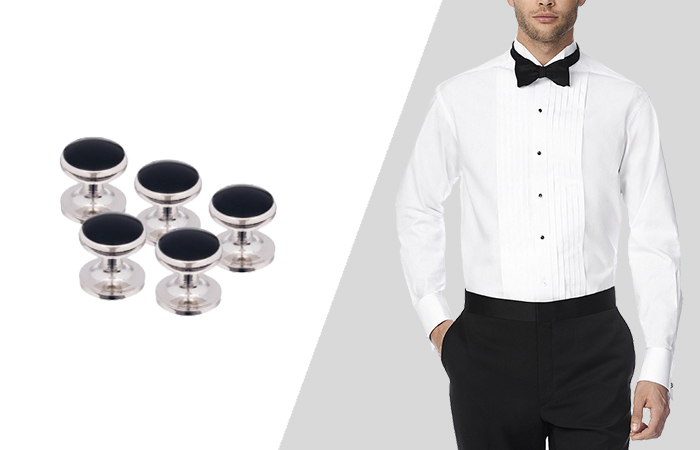 When it comes to alternative materials and details, some very high-quality shirts have Mother of Pearl as a substitute for plastic buttons.
These buttons made of pieces of shell were once the industry standard. It's their tough exterior and eloquent addition to the overall piece of clothing that makes them exclusive.
Dress Shirt Pocket
You may have noticed in the past that pretty well every dress shirt has a pocket over the left breast. But do the majority of men ever use this pocket?
The simple answer is – probably not. However, this simple addition to a shirt adds depth and texture. Besides, it makes it more of an interest in design and formality than anything else.
Dress Shirt Monograms
One of the most personal touches on a dress shirt could arguably be the addition of a monogram.
Having one's initials placed on their shirt, whether they choose to have them more hidden or blatantly displayed, adds a lovely personal touch. Above all else, this simple addition makes the shirt entirely and uniquely yours.
Dress Shirt Styles: Front Placket Types
The placket refers to the fabric that holds the buttons and the holes of the shirt. Located at the center of your shirt, it is one of the essential components of the shirt.
Front Placket
A front placket is the most common style for a dress shirt. It is a universal option that is favored by many. It is one of the most classic dress shirt styles you would find, where the fabric is ultimately folded over and sewn together.
No Front Placket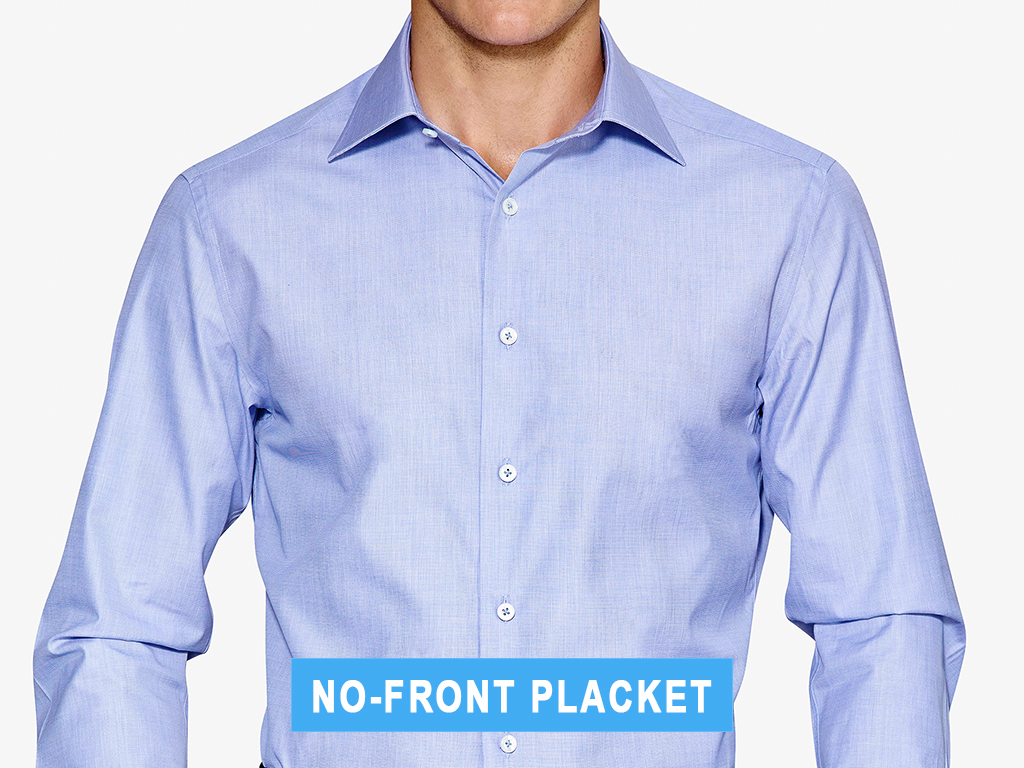 The no-front placket, known as "French placket", is a trendy style as it works well on either business or casual shirts. This style is different from the front placket option as it doesn't have a folded placket at all.
Covered Placket
The covered placket, also called the "Fly Front", is a more formal option as a tuxedo typically accompanies it. This particular look is characterized by having an extra piece of fabric that covers the buttons, resulting in a clean look.
Dress Shirt Styles: Back Pleat
A pleat is a folding fabric upon itself and tightening it in one spot. When it comes to the back of a men's dress shirt, there is only a handful of different styles to choose from.
No Pleats
The first is quite simple – no pleats. This ultimately means that the back will have a crisp, finished look. It is an excellent option for more fitted shirts.
Rear Side Pleats
These are pleats placed on the back of the shirt that add two inches of fabric to the shoulders.
The rear side pleats are not only added for the design but also the functionality. The excess fabric acts as a means to increase one's range of motion.
Center Box Pleats
The center box pleat is a traditional style that includes two pleats down the middle of the back of the shirt, creating a "box"-like effect.
It once again goes to increase the range of motion for individuals wearing this type of dress shirt.
Dart Pleats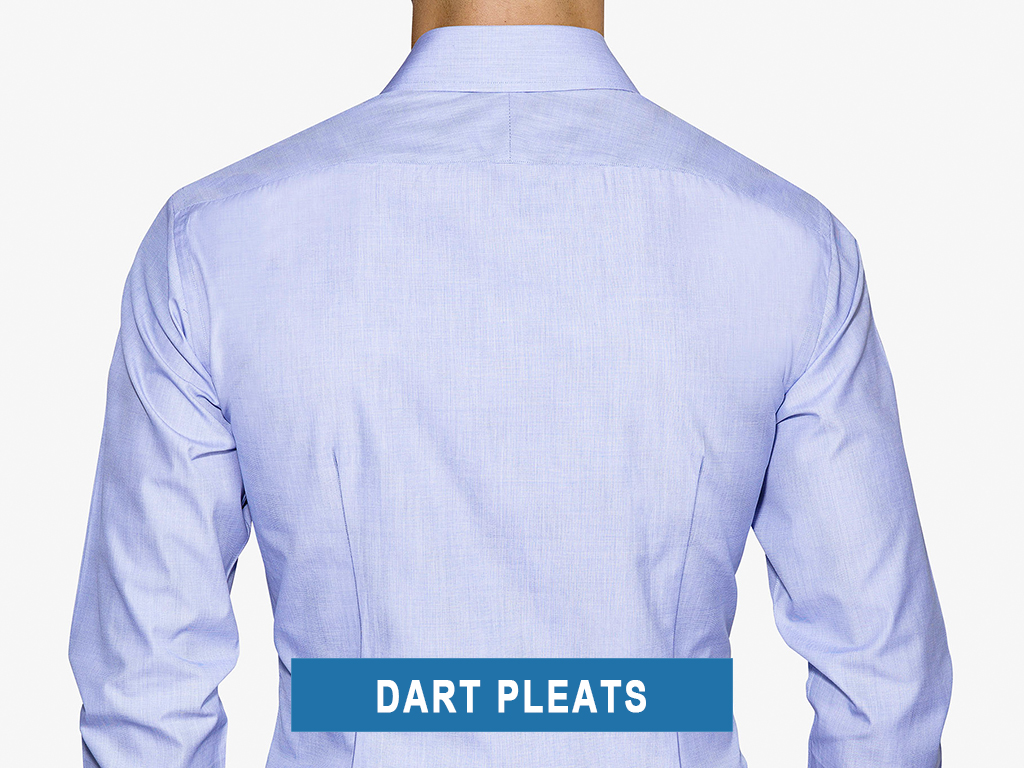 The dart pleat was initially designed as an option to trim the shirt slightly. It means that two darts will be inserted in the back, one on each side.
It eliminates fabric, creating a neat and sophisticated look by making the shirt slimmer.
Author: Alexander Stoicoff
Hi, I'm Alex, and I've studied and specialized in styling in Rome. Through my writing, I want to help men dress well and learn the purpose and significance of suits and other formal attire. My final goal is to make men more confident in their wardrobe choice and life in general.