Has hot weather got you eying some chic linen suit? I can relate. Linen suits are the ideal warm-weather outfit, and anybody can wear them.
In addition, they are very versatile, so that you can wear them for nearly any occasion. And the best part? You'll barely break a sweat.
What is a Linen Suit
Linen is an amazing material for a lightweight summer suit. It is more casual than your standard wool suit, conveying a very relaxed feel. However, with the proper shirt and accessories, it can be dressed up.
Linen suits are reminiscent of Southern social engagements or sophisticated Europeans, who are fashionable without even trying. Why are these such popular associations?
Both groups wear linen suits to keep cool during the hot summer months while feeling very laidback at the same time.
Linen does a spectacular job of keeping you cool and dry, even when you've been out in the sweltering sun.
Not only that, but you also don't look wilted at the end of the day. Although perhaps a little wrinkly.
In other words, linen suits are your new best friend.
How is Linen Made?
Linen fabric is woven from flax plant fibers, making it an all-natural material. Linen is the oldest woven material known, dating back to ancient Egypt.
People in Egypt learned how to create this fabric ideally suited to their hot climate, helping keep them comfortable while clothed.
Linen fabrics aren't always one hundred percent pure linen. Instead, manufacturers can blend it with cotton or silk, which creates a less lightweight material and is less susceptible to creasing.
You may also see linen blended with rayon, but then it's no longer an all-natural suit fabric.
Why Linen is the Best Summer Fabric
Linen is incredibly lightweight, meaning it doesn't make you sweat the way wool makes you sweat. Because it rests more lightly upon your body, it feels cooler.
Linen is also very breathable. Air flows easily between the fabric and your body, helping to keep your temperature down.
In addition, the fabric allows you to wear the suit with ease during hot summer days.
It also helps your body release heat more efficiently, rather than keeping it trapped inside by a piece of heavy fabric.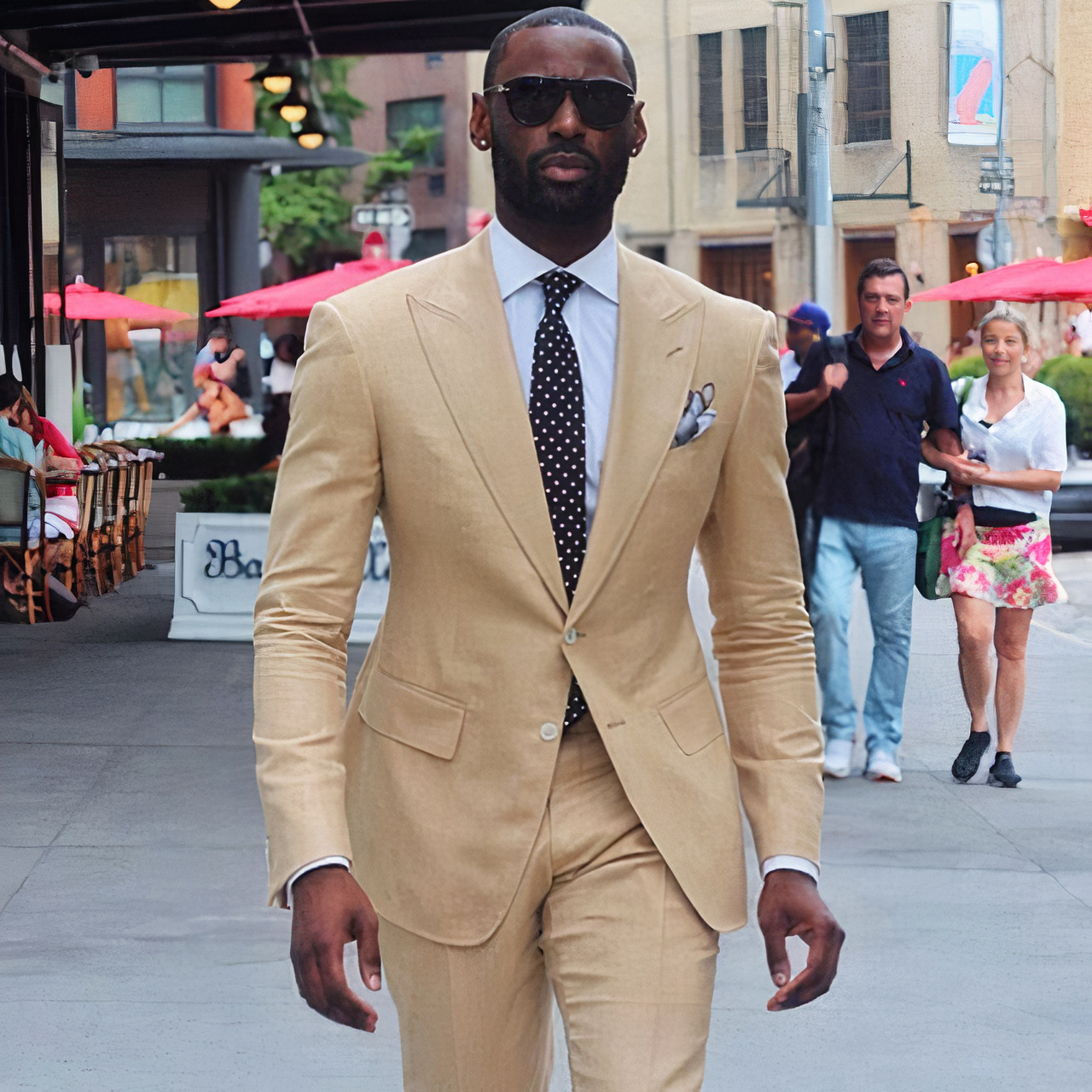 All of this doesn't mean that you aren't still going to get hot and sweat. Of course, you will.
But even when you do, linen is absorbent, so you don't need to worry about embarrassing sweat stains. And you won't even feel wet since the linen pulls that moisture away from your body.
And finally, linin is very durable. It's tough to damage linen, so a linen suit is likely to last you for many years. And who doesn't appreciate long-lasting?
How to Wear the Linen Suit
Linen suits are super versatile. There are so many "right" ways to wear a linen suit that it's pretty hard to mess up. The best approach to take toward linen, however, is a minimalist approach.
You don't need to add a lot of bells & whistles to make this suit look good. The fabric speaks for itself. So, leave off the shoulder pads; lean into the relaxed nature of linen suits.
You don't need to stick to pure linen, either. It may feel a bit like cheating, but go ahead and try out linen blended with cotton or silk.
Since blends don't wrinkle as easily as linen does, you may appreciate that your suit stays crisp longer.
Above all, though, is to remember to focus on how your suit fits. A well-fitting suit is the most crucial factor in any material.
How to Match the Dress Shirt
When you add a dress shirt to your linen suit, a simple poplin fabric is the best way to go. The crisp fabric will be a lovely counter to the relaxed feeling of the linen.
However, if you want to try an even more formal appearance for your linen suit, consider a shirt with a sateen finish. It makes a fascinating contrast.
It is acceptable to pair a linen shirt with a linen suit but tread carefully if you do. It creates a much more casual appearance and may even tilt toward a sloppy look if the fit isn't completely perfect.
Wearing a Tie
Regular office ties aren't going to mix very well with linen suits. For one thing, they are too shiny and sleek when next to the linen.
They also tend to be pretty wide, which doesn't fit well with the informal linen suit, either. These two styles just don't blend well together.
On the other hand, knit or paisley ties pair very well with linen suits. They have that same informal feeling that linen does, so there's no awkward contrast between the two materials.
Because of the relaxed nature of the linen suit, it's perfectly ok to skip the tie altogether. That's right; you're free.
Accessories to Wear with the Linen Suit
The best accessory you can pair with a linen suit is definitely a pocket square. It can be a solid color or a subtle pattern.
Either way, a pocket square offers an understated touch of elegance. The material isn't consequential; silk, cotton, or linen are all fine.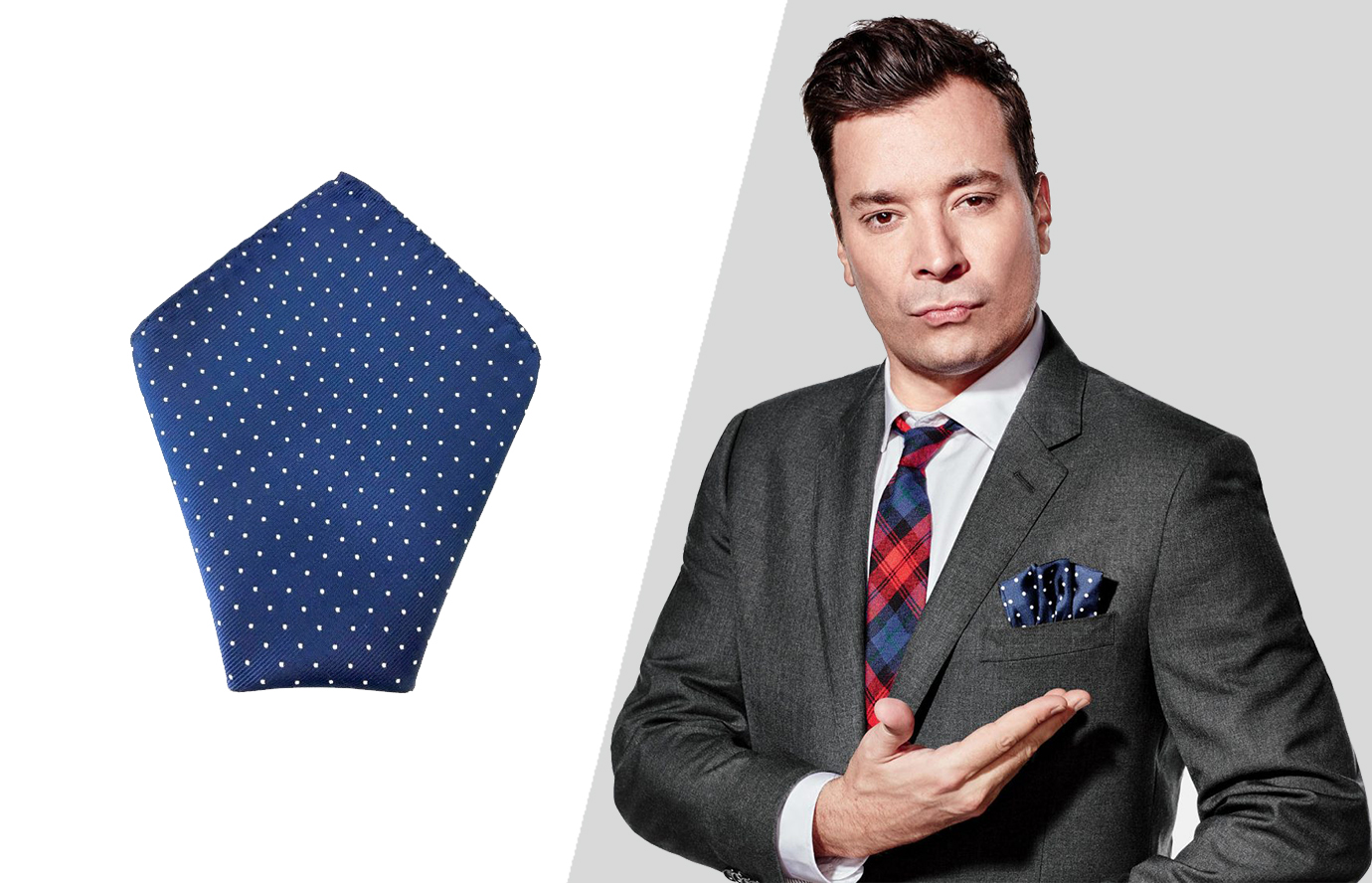 If you decide to put on a belt, it should be a thin strap. A thin belt is a little more dressy than a wide belt, so you'll elevate the look of your suit this way. And it should positively match your shoes.
Your accessories should be very simple and sparse. You don't need to add much to a linen suit; it should remain effortless.
Shoes for a Linen Suit
The best shoes to wear with a linen suit are any that are pretty casual. Loafers are a natural choice, but you could make a totally modern choice and wear sneakers instead.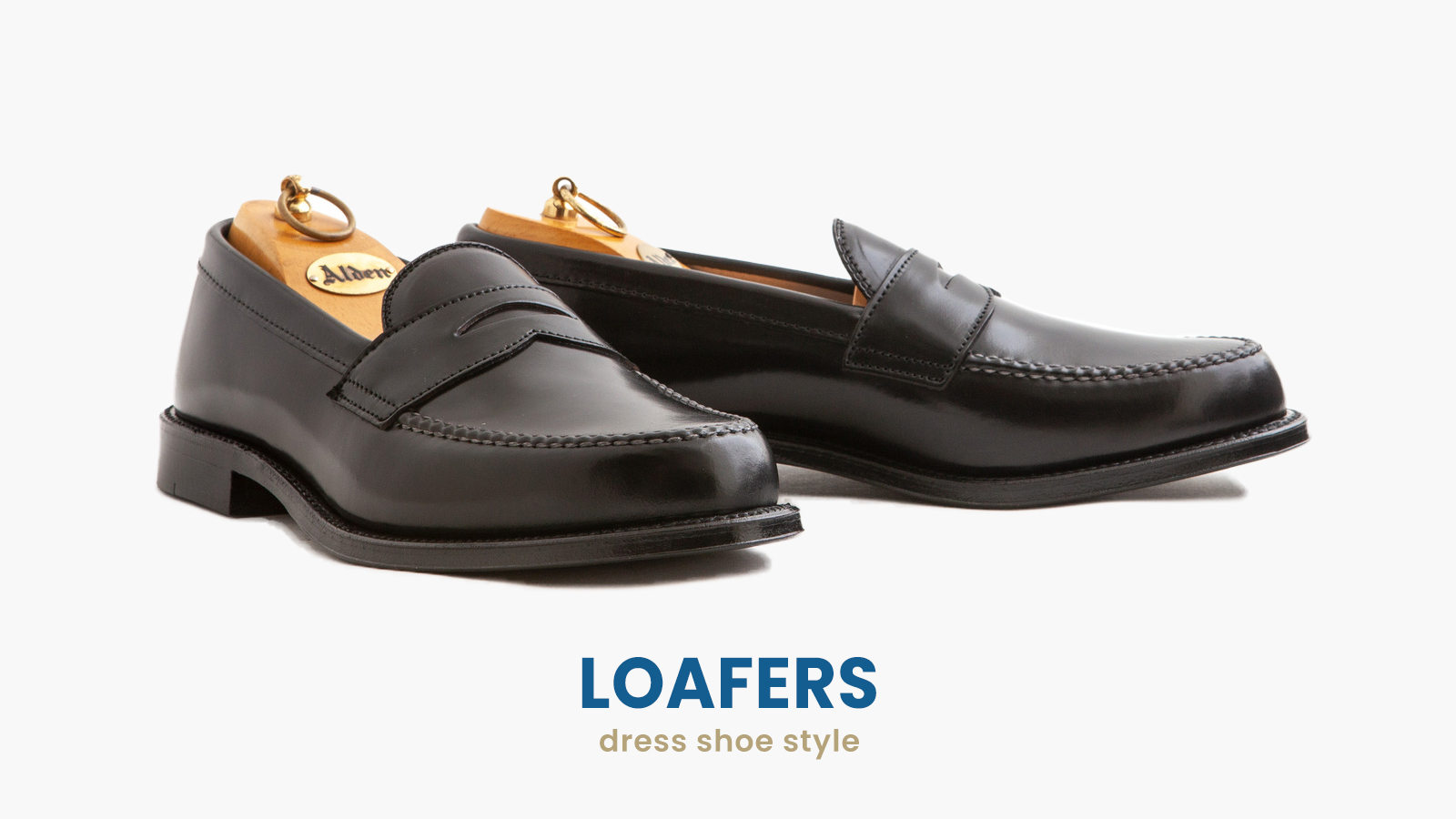 Either of these shoes works brilliantly, depending on the look you want. Whichever of these shoes you decide to wear, go for no-show socks with either one!
If you want to make your suit more formal, on the other hand, you'll want to dress it up with a dressier shoe style. Monk straps can look marvelous with a linen suit.
You are also welcome to wear Oxfords, the king of dress shoes, but they tend to look a little clunky when paired with a breezy linen suit.
Separating the Linen Jacket
If you are looking to get as laidback as possible, ditch the linen suit and just wear one piece separately. The linen separates are just as versatile as the suit itself.
For a summer evening out, grab your linen suit jacket to wear as a blazer. It will look fantastic with a pair of your best dark jeans and either a button-down shirt or a crisp, clean t-shirt.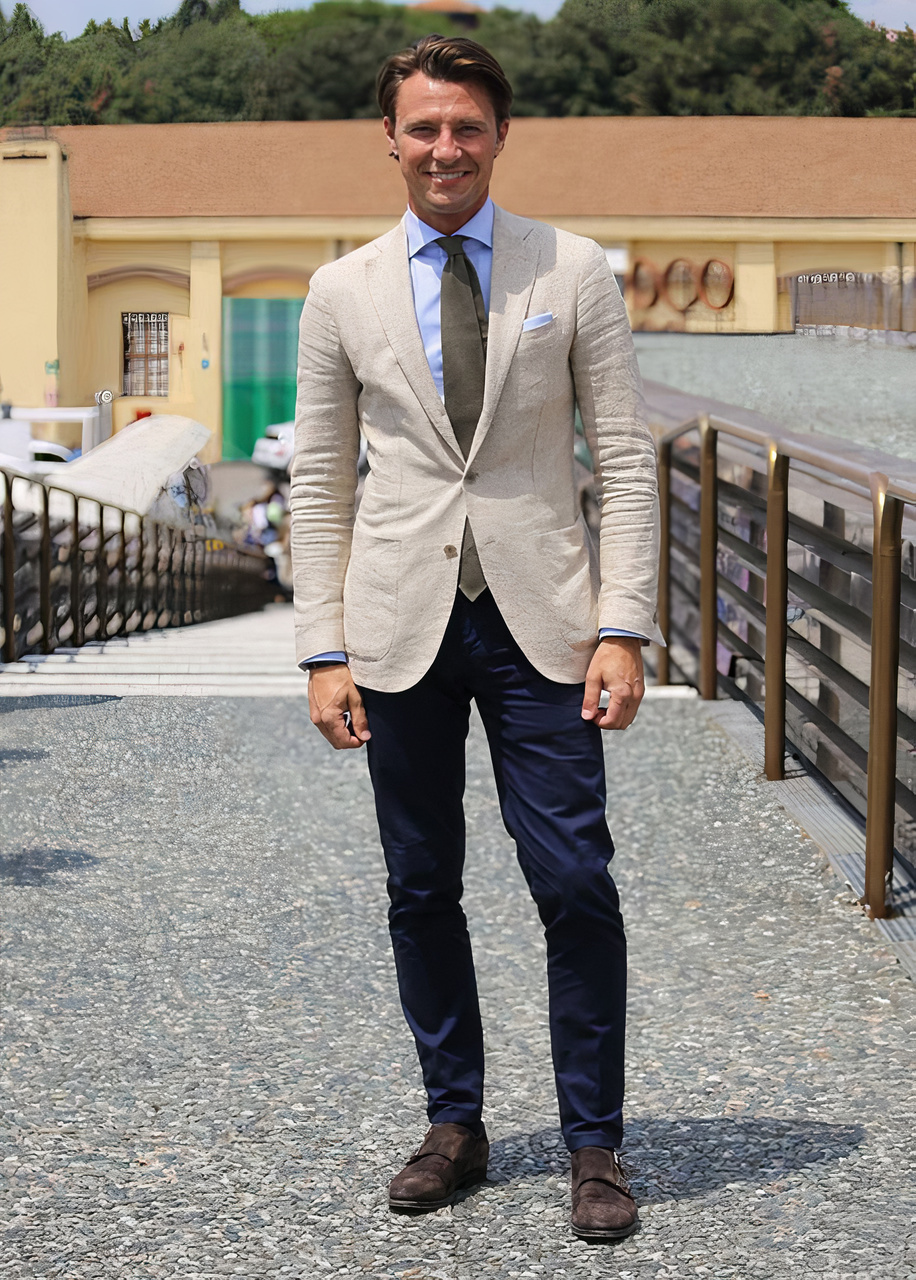 Conversely, you can wear just pants. Add a dress shirt, but with the sleeves rolled up, for a smart-casual approach to dressing.
Wearing a Linen Suit to a Beach & Summer Wedding
Weddings outside are extra special because the beauty of nature surrounds them. No wedding decorations can compete with Mother Nature.
That's also why many outdoor weddings, whether in a field or on the beach, are slightly less formal than their indoor counterparts.
That is why linen makes a perfect suit material for outdoor weddings. You can just relax and enjoy the natural setting all around you.
So, how should you style your linen suit for beach or summer weddings? A light-colored suit would be the right choice for this situation.
Consider wearing a tan or a cream linen suit, with a white dress shirt. A light blue bow tie would look perfect, especially if it's a beach wedding. For your shoes, light brown loafers would be your best choice.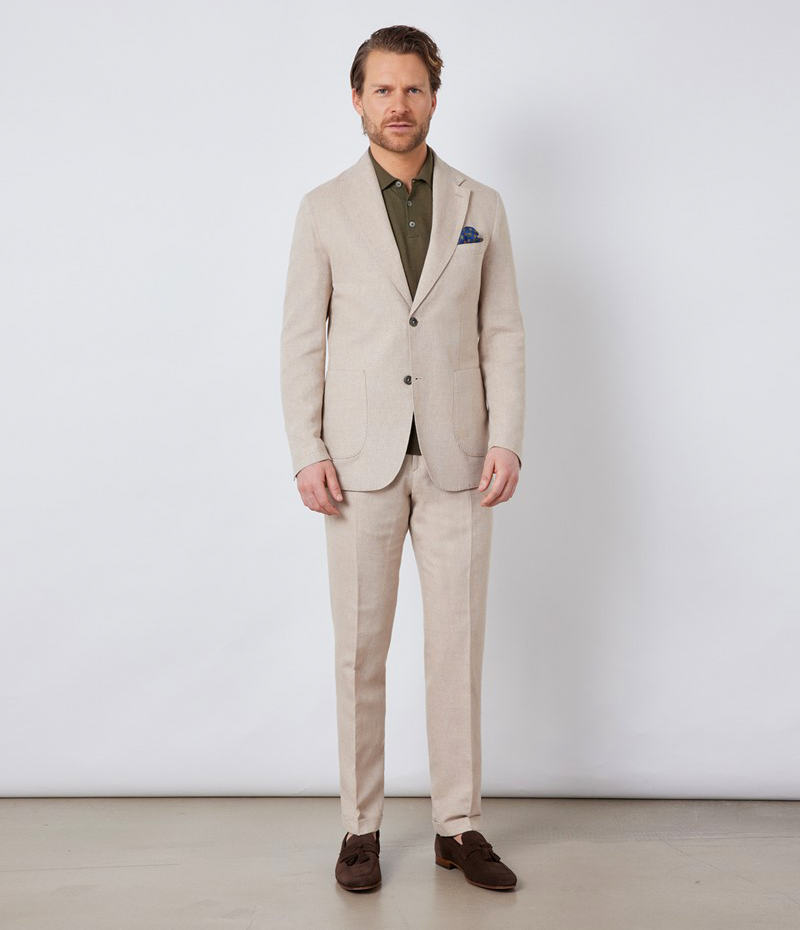 Another excellent color combination for your linen suit would be a light blue suit with a medium brown tie. Still keep the white dress shirt, but wear a shade of loafers that's closer to the color of your bow tie.
How to Wear a Linen Suit for Business and Work
If you work in a professional setting that expects you to adhere to a business professional dress code each day, linen suits will not be suitable for your office.
However, if your office has a business casual way of dressing, you're in luck! With the right colors and accessories, you can easily pull off this suit for a day at the office.
To start with, you'll need a dark color for your linen suit. Navy is always an excellent choice for office settings, and it will make your linen suit seem a little more formal.
The addition of a crisp white dress shirt is stunning next to the dark navy.
Your dress shoes can either be loafers or monk straps if you want to dress your suit up further. They should be medium to dark brown leather.
Finally, don't forget your tie! Grey would put a professional polish on this ensemble.
How to Wear a Linen Suit for Vacation & Leisure
Vacations are all about relaxing and having fun. However, that doesn't mean that you need to quit paying attention to how you dress.
The same can be said for your leisure time; downtime isn't an excuse to neglect your looks. Linen suits make it effortless to still look good, with minimal effort.
Part of the reason linen is so perfect for these situations is that it will help you keep cool while you're out and about. Comfort is essential when your focus is fun.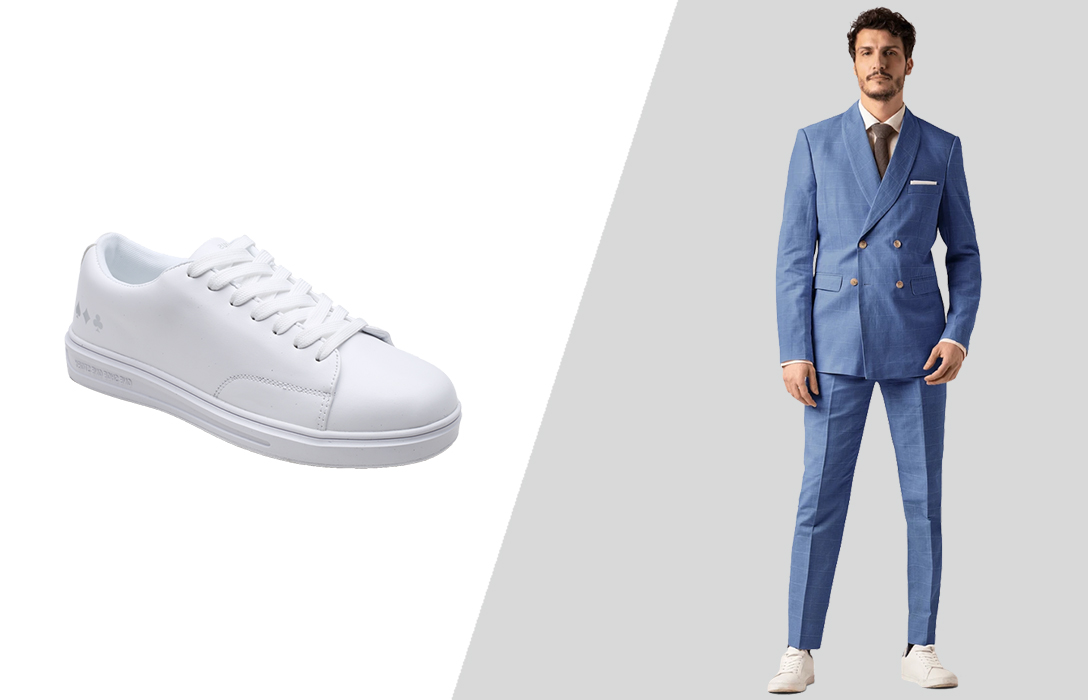 To that end, let's focus on your footwear first. You can go for a polished look with suede loafers or a very comfy approach with a nice pair of sneakers.
Just be sure whichever pair of shoes you choose are comfortable.
A white linen suit would be a perfect choice, paired with a blue button-down dress shirt.
If you want to make it even more informal, how about a light-colored t-shirt with your suit? It's a very chic color combination.
How Should the Linen Suit Fit?
The priority for any suit is the fit. However, it's even more imperative that your linen suit fits perfectly.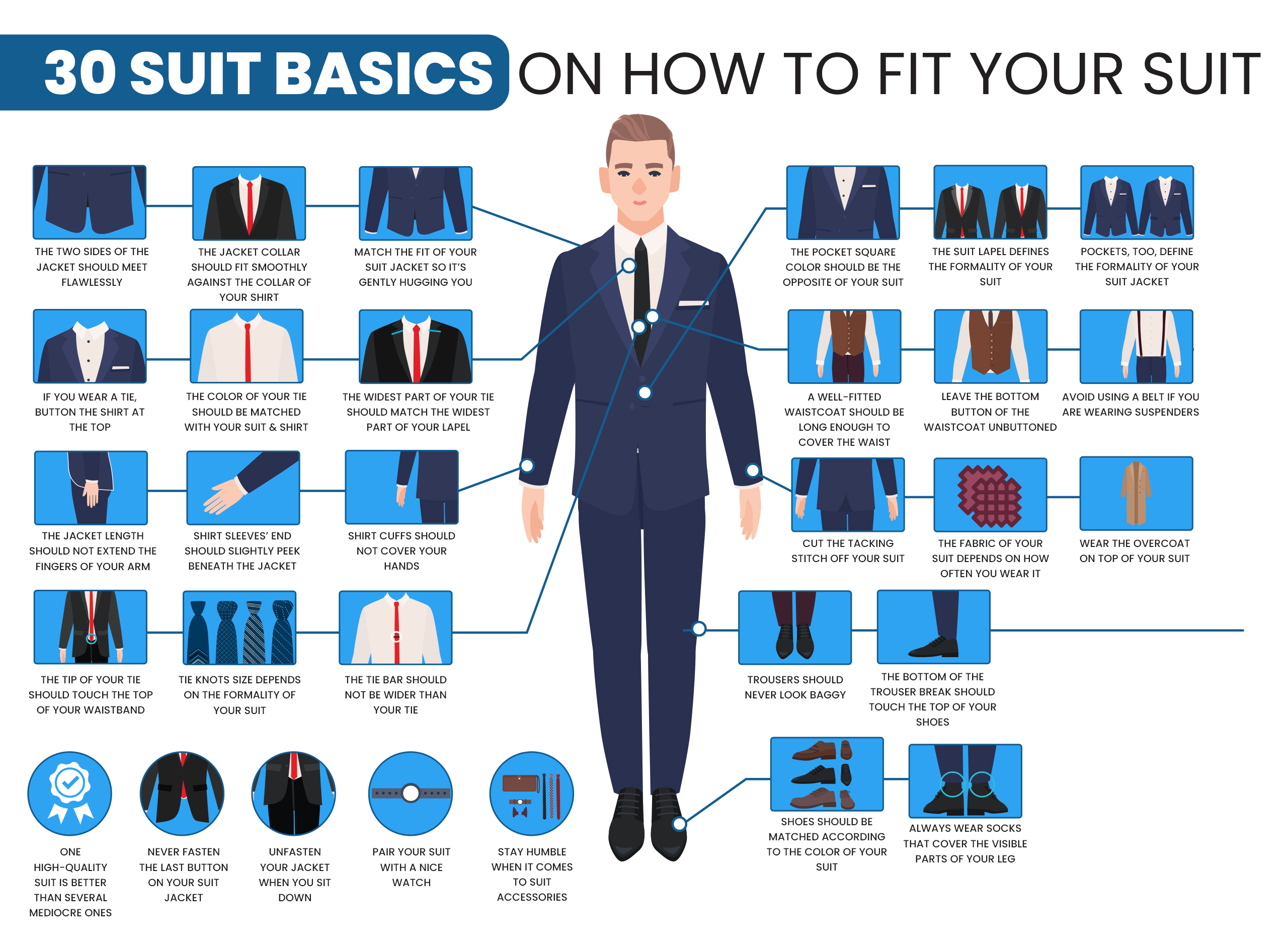 Because linen wrinkles so quickly, it's an easy material to look sloppy in quickly. If it fits flawlessly, though, the wrinkles aren't as offensive.
The best way to evaluate the fit of your suit is by focusing on a few key areas. First, examine the shoulders of your suit jacket.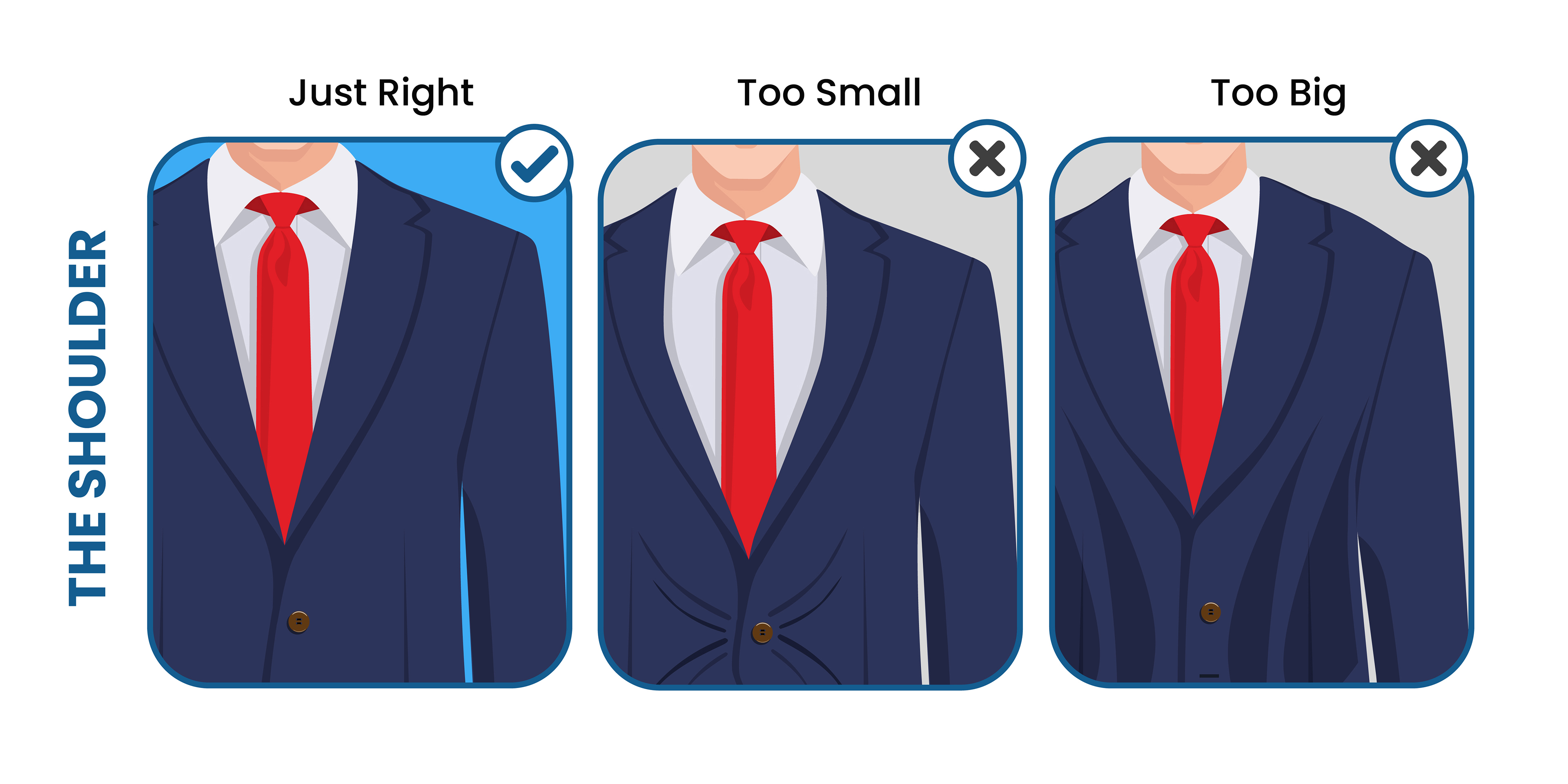 Do the seams hang over the edge of your shoulders? If so, the jacket is too big for you. Sadly, there's no way a tailor would be able to fix this issue, so this wouldn't be the suit for you.
Next, pay attention to the jacket and sleeve lengths. Your sleeve should end right at the top of your wrist, leaving room for a sliver of your dress shirt underneath to peek through.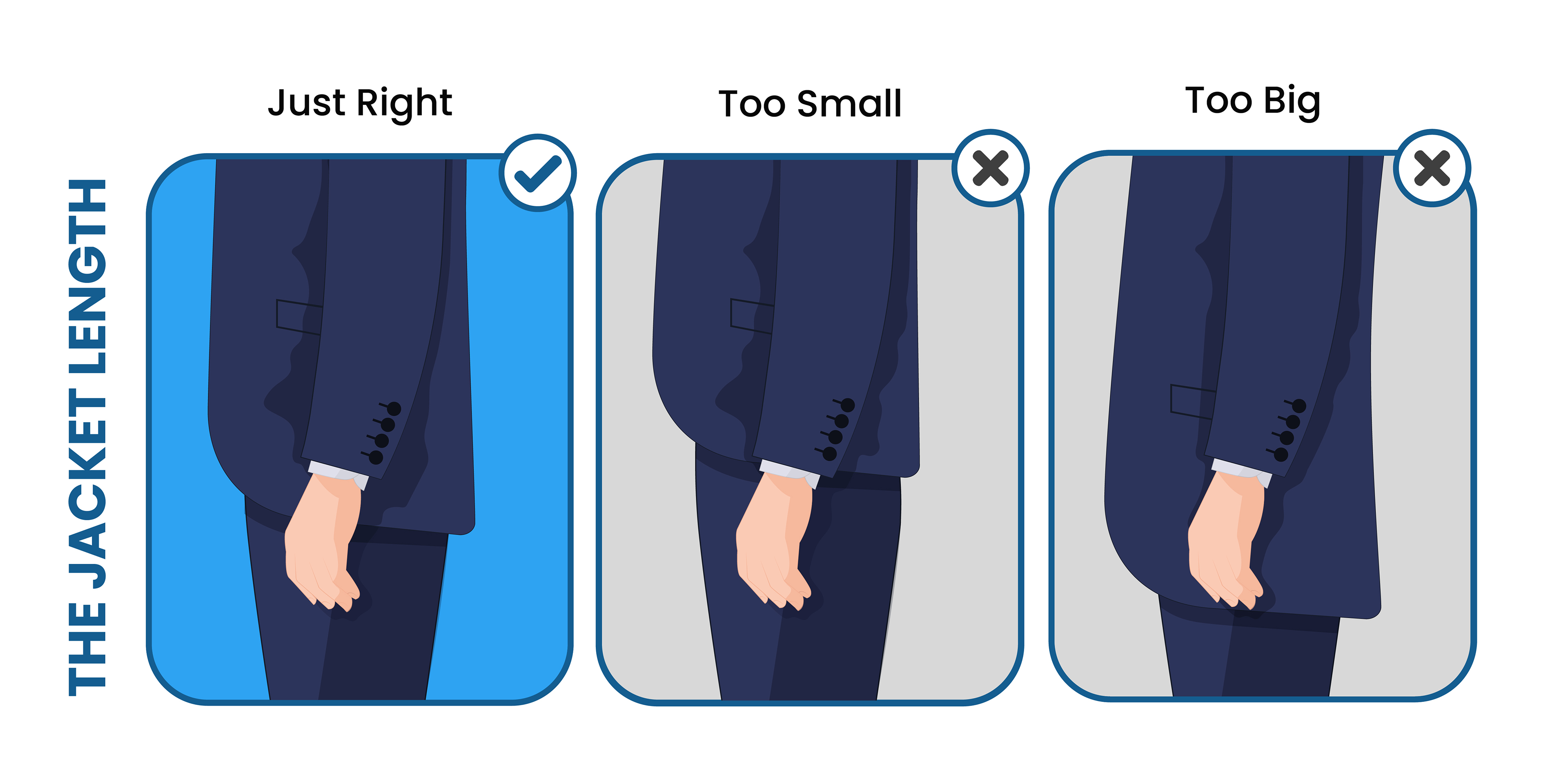 Your jacket should come down to just below your zipper, fully covering your rear end.
And finally, how well-fitted are the pants? They should just brush the tops of your shoes, likely creating a small indent in the fabric around your ankle.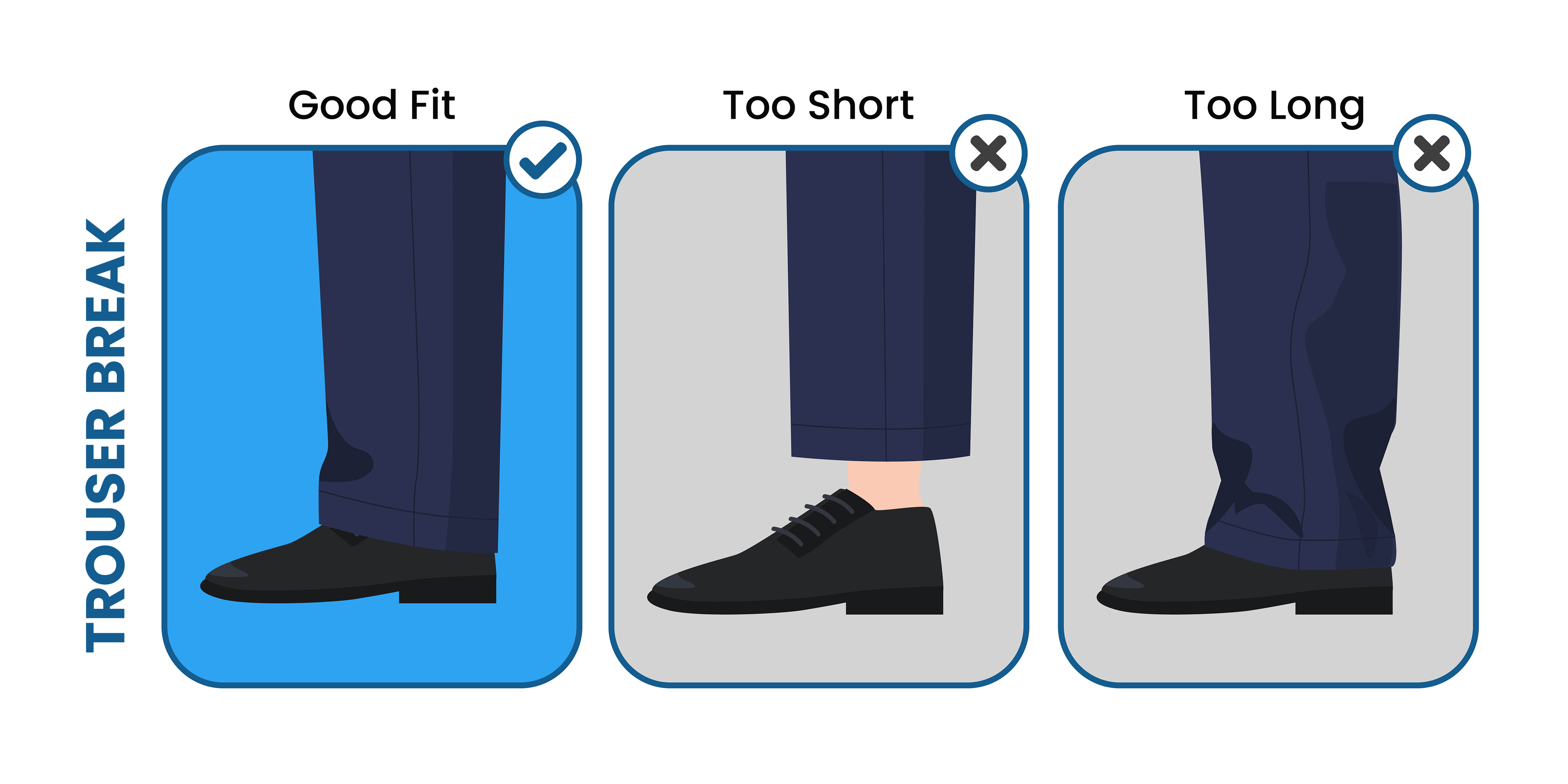 This crease is called a trouser break, and there are various versions of them. They can be large, small, or even non-existent. The size of your trouser break boils down to your personal taste.
How to Take Care of the Linen Suit
Linen is a dry clean only fabric, but you probably don't need to take it to the cleaners as often as you think. Dry cleaning isn't good for the material and can ultimately destroy it.
That's why you should only dry clean your linen suit when it's needed, for example, if it gets stained or smelly. The ideal dry cleaning schedule for a linen suit is approximately two times a year.
In between dry cleanings, you can maintain your linen suit with the help of a steamer. Steaming will help to remove the many wrinkles your suit will accumulate.
However, you need to be careful with your steamer, or it could also ruin your suit.
If you use your steamer correctly, it should be perfectly safe for your linen suit. Be sure to keep the steamer on a low setting so as not to overheat your suit.
Follow all directions regarding where to hold the steamer and how often to use it, and you can remove most of your suit's wrinkles.
Author: Alexander Stoicoff
Hi, I'm Alex, and I've studied and specialized in styling in Rome. Through my writing, I want to help men dress well and learn the purpose and significance of suits and other formal attire. My final goal is to make men more confident in their wardrobe choice and life in general.