The words business-professional attire hold certain expectations of formality.
A conservative or corporate office expects its employees to look polished. Indeed, it is a professional setting, and employees need to match their surroundings.
Presenting yourself at work signifies respect for your role in your company and society. It signals to your coworkers, your boss, and clients that you care about your work.
Business-professional attire is simple to pull off and looks good on everyone. But first, I want to dig a little deeper into its meaning.
What is Business-Professional Attire?
Until the advent of the different dress codes within the past few decades, there was only one way to dress for an office: a suit, dress shirt, and tie.
In fact, it still exists today; only now do we call it a business-professional dress code.
In the early 1900s, most men did not need to wear suits for work. They were laborers for the most part, and a suit would have only been ruined. Only privileged citizens of society wore suits as business attire, mostly in an office.
As time passed and wars brought about change in society, fashion tended to relax. Women's clothing became less bulky and simpler.
Likewise, the formal way leading men dressed for the office changed; morning suits gave way to simple regular suits. Men still did dress conservatively, but the more formal wear became reserved for evenings.
Another change that came after the wars was that office jobs became more commonplace. Now, more men are regularly wearing business-professional attire every day than ever before.
The styles of the suits may have changed over the years, but the sentiment has not. Dressing for success is still valued. Besides, most workplaces always want their employees to look their best.
However, each office will have its definition of what is acceptable in its space.
Business Casual vs. Business-Professional Dress Code
Dress codes for offices have varying degrees of formality. Business-professional is the top tier in dressing for your job.
Business casual, however, is becoming more popular in the workplace, competing with trendy smart casual.
When it comes to trends, business-professional attire is highly polished and conservative. The business-casual is more relaxed and less formal. However, both dress codes still require a certain level of care and maintenance.
The main difference between business casual and business-professional is the role of suits. A suit is required for business-professional attire but not mandatory for business casual.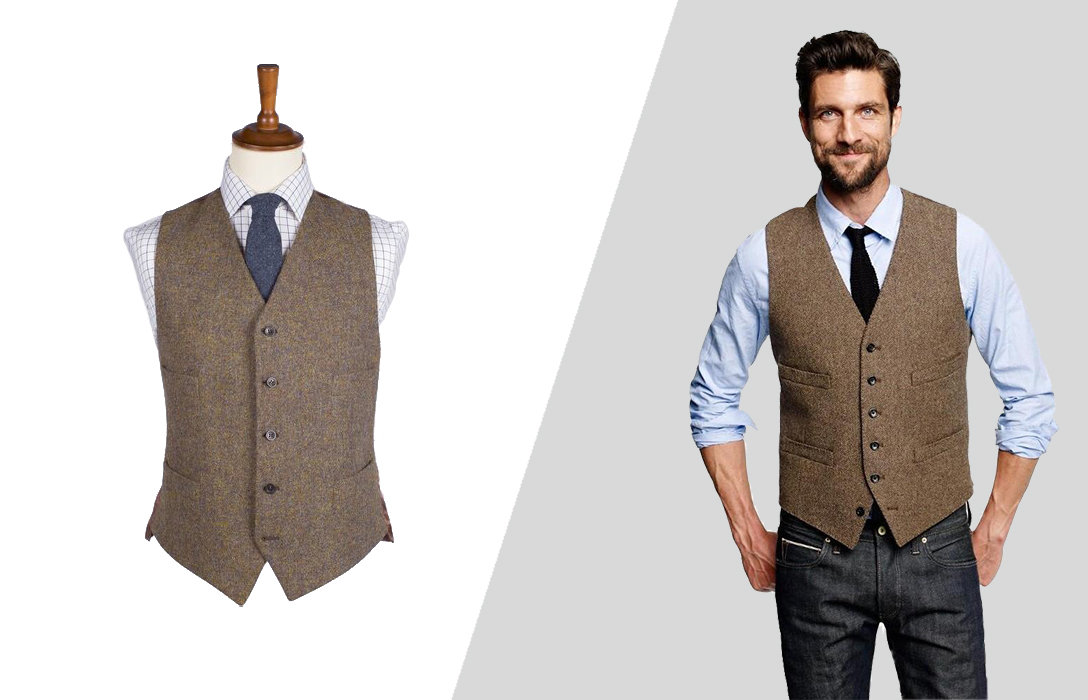 There is no veering from business-professional rules; it is formal, allowing very little interpretation. On the other hand, business casual tends to run on a spectrum of how dressy you are expected to be, based on your office guidelines.
Also, business casual attire has many different interpretations. Until you get a good grasp on what exactly it means in your workplace, err on the side of dressy.
It is always wiser to look as if you made too much effort than to look as if you didn't make enough.
The main point to remember with each dress code is that these are clothes for your work environment. You should not dress to stand out and impress people with your trendy threads.
Any dress style in business should be subdued and not meant to be flashy.
Business-Professional Attire
Obliging the business-professional dress code rules means wearing appropriate and accurate business-professional attire.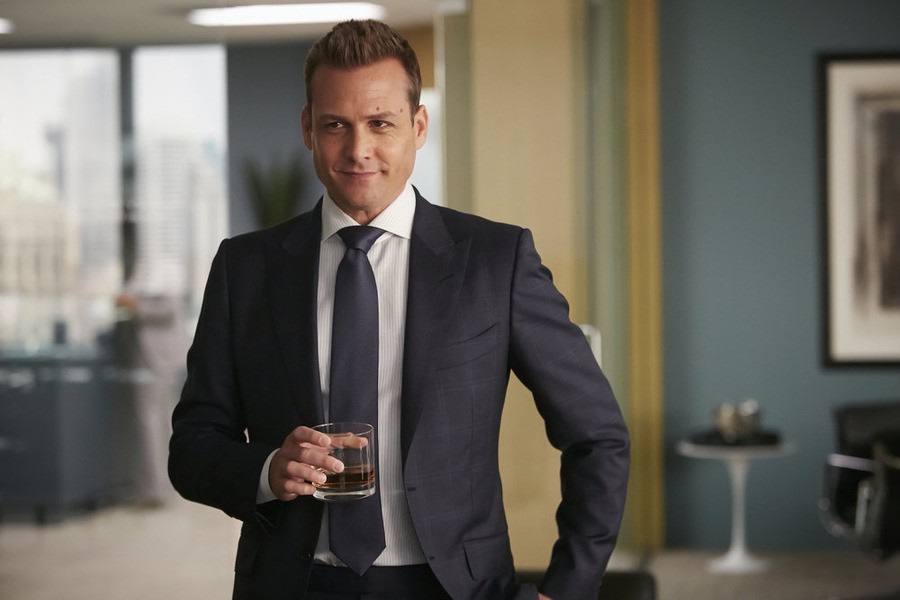 The basics of a business-professional dress code have remained the same for decades.
The suit is the central piece, with a shirt, tie, and good shoes filling in the details. A man only needs a few of these pieces to mix and match to create multiple high-style looks for work.
Suit
Every professional business wardrobe should start with a dark two- or three-piece suit. Charcoal grey or navy suits are both wise choices.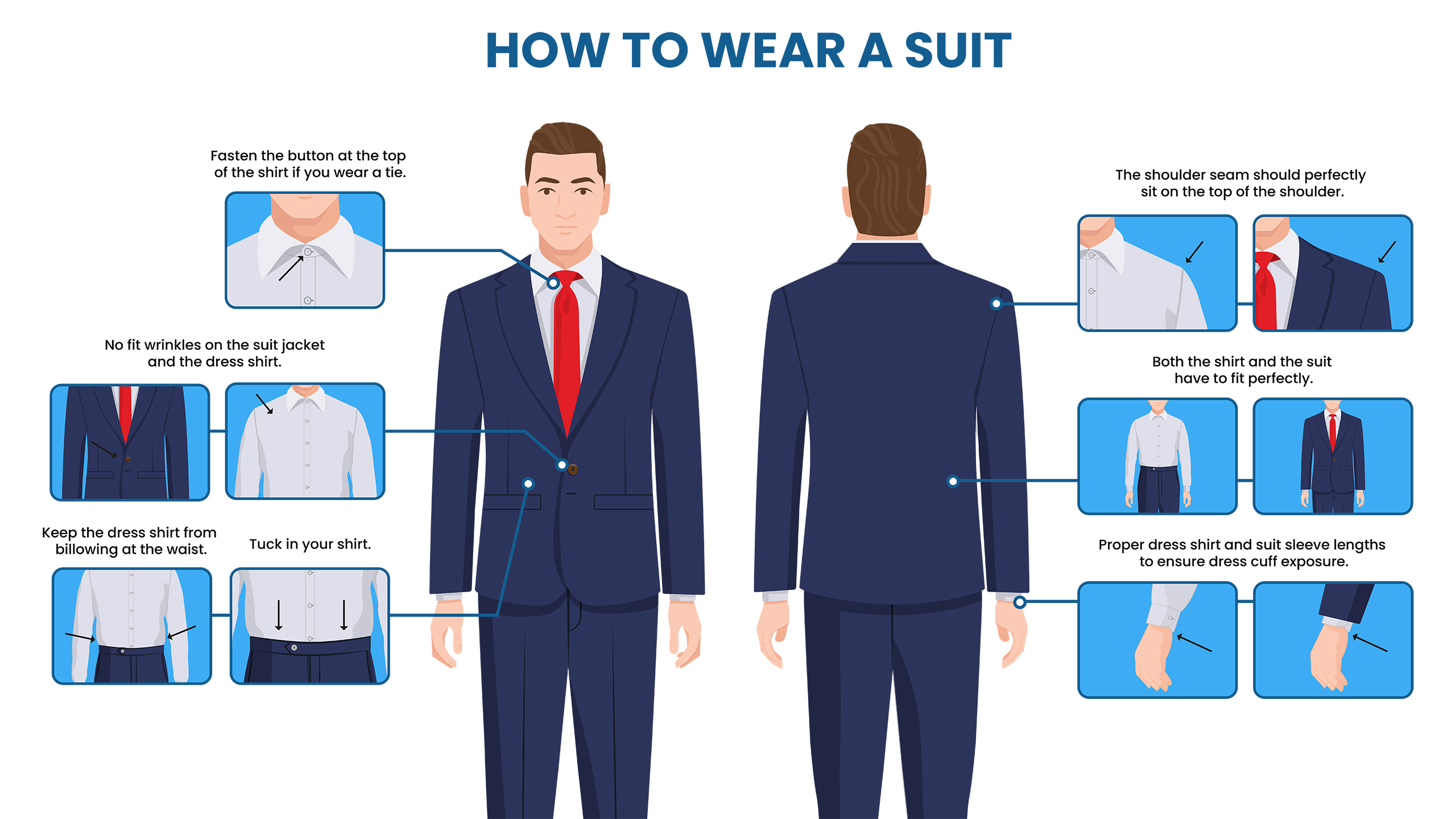 Lighter colors are more casual; dark is safest in conservative office settings. Understated pinstripes or pinpoints add a bit of diversity to the fabric.
The number of buttons on the jacket should be two or three if it is a single-breasted suit.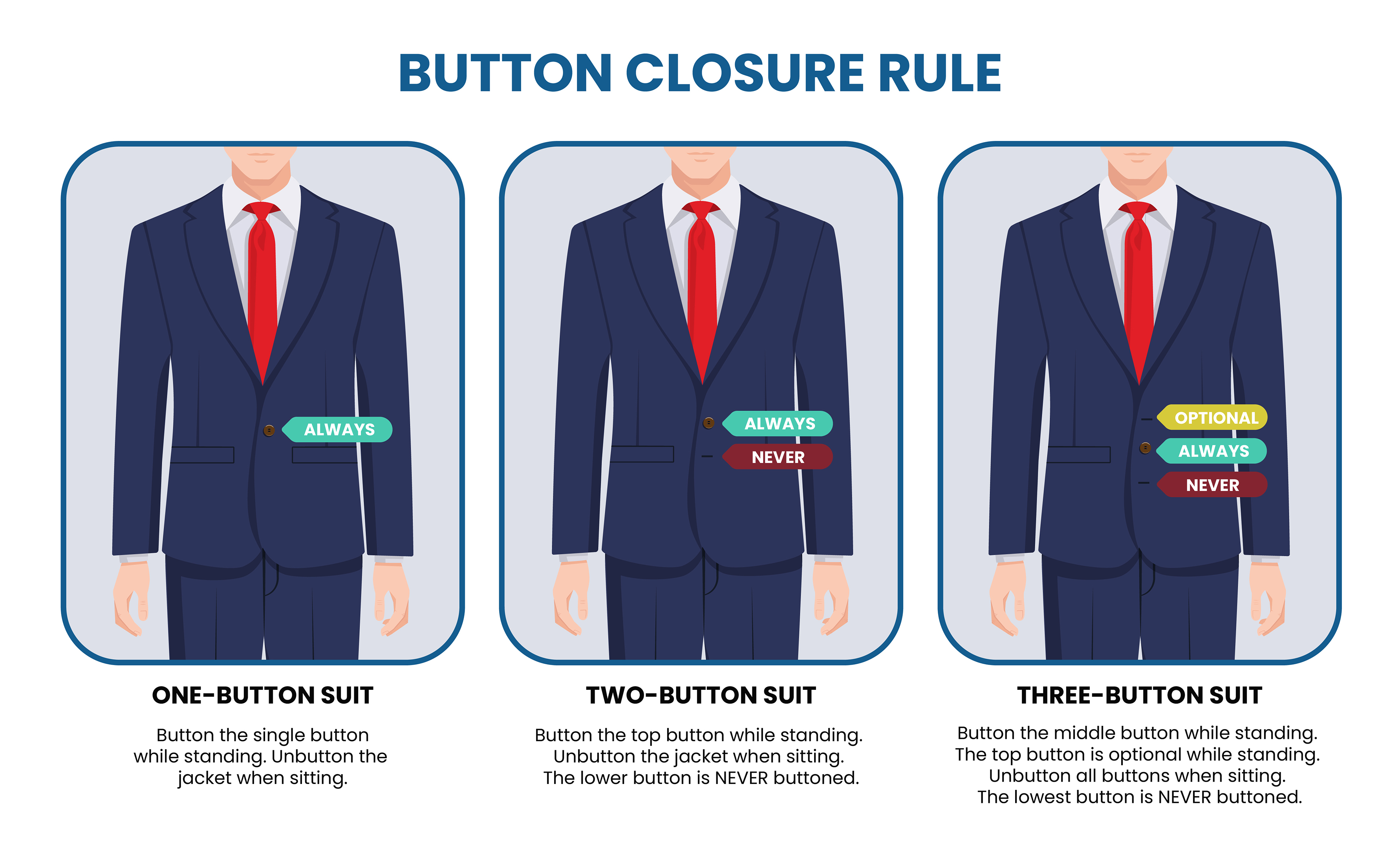 Both are acceptable, though a two-button suit looks more modern and helps you appear less stuffy. A double-breasted suit may have four or six buttons.
You will find two lapel styles on suits that are proper for business casual: peak and notch lapels. Both are acceptable for the business-professional dress code.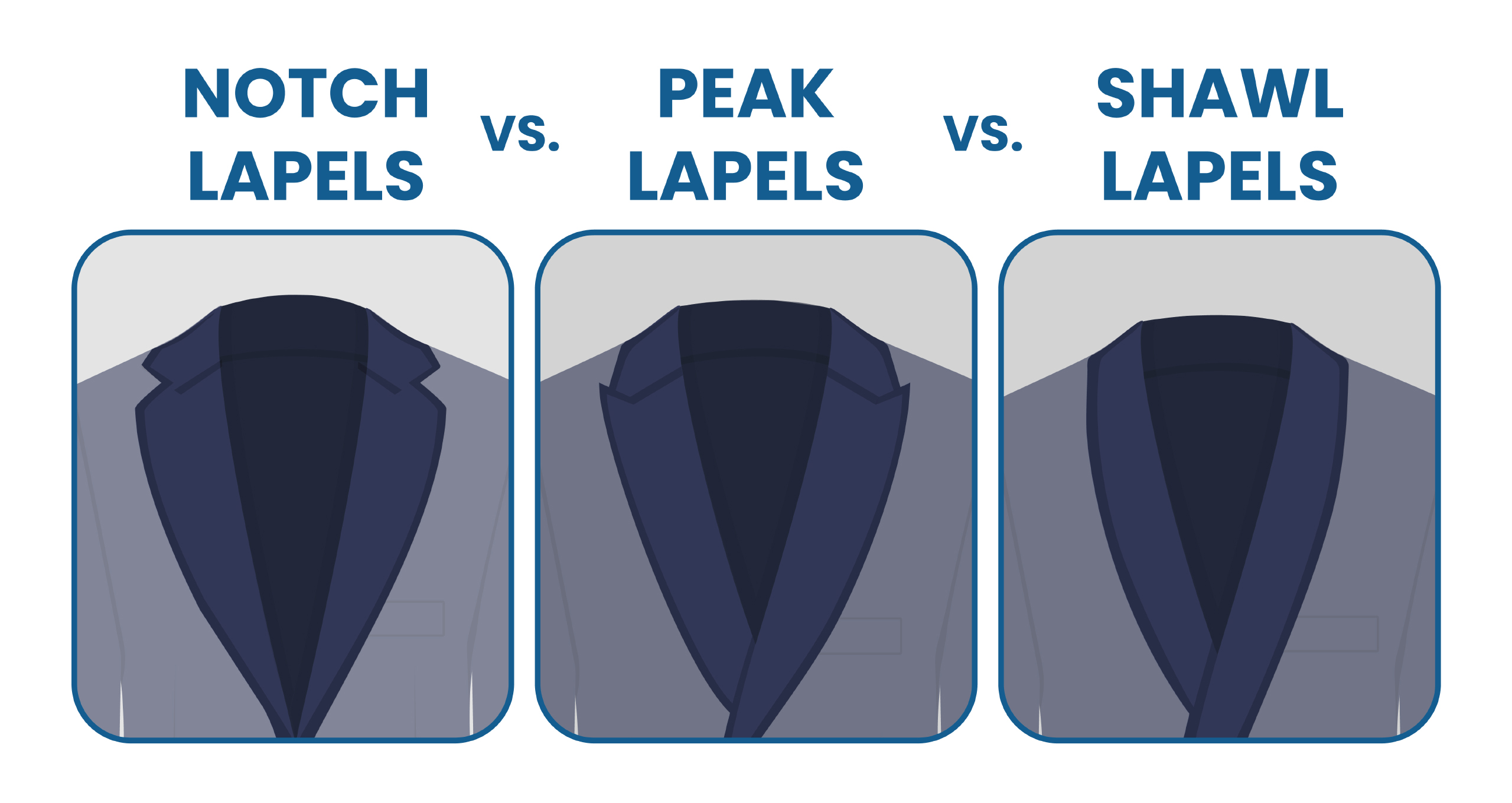 A notch lapel is the best style to choose; it is the traditional standard, and it always looks good. Anybody can look elegant in a notch lapel jacket.
A peak lapel is a more formal style but also a bit more fashion-forward. For this reason, you may not want to incorporate too many suit jackets with this style into your business-professional ensemble. They may be too flashy for your environment.
Suit pants can either have pleats or a flat front. Inward-facing pleats are a popular option that also makes the pants more comfortable when sitting.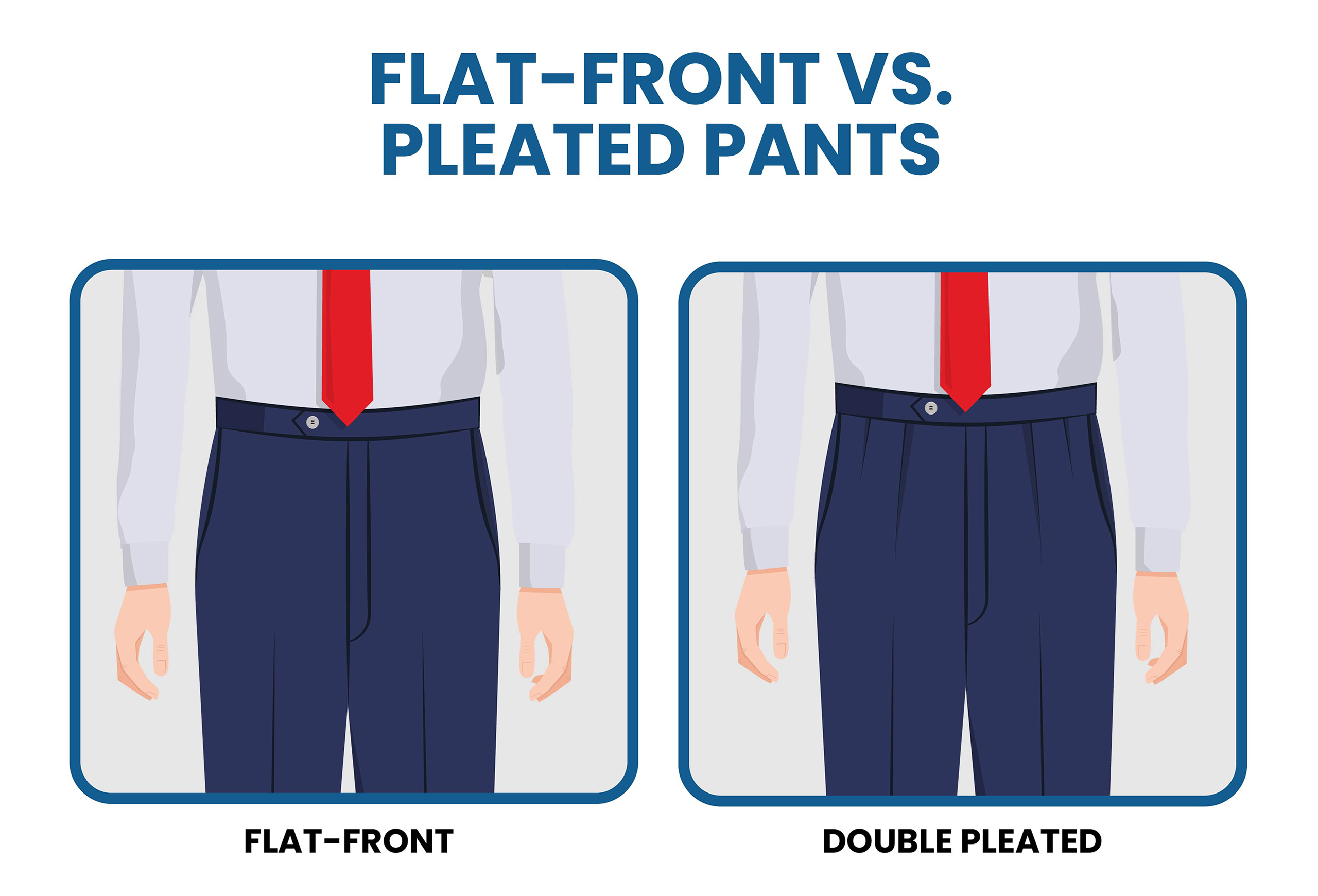 The pant legs can be cuffed or plain at the ankles. Uncuffed pants are viewed as more formal and, therefore, competent for business-professional attire.
Best Choices
#1: Modern-fit navy suit by Tommy Hilfiger.
#2: Charcoal grey slim-fit suit by Kenneth Cole Unlisted.
#3: Three-piece modern-fit navy suit by Salvatore Exte.
#4: Stretch slim-fit black suit by Calvin Klein.
#5: Modern-fit black suit by Tommy Hilfiger.
Shirts
Every man who owns a suit should already own at least one collared, button-up, long-sleeved white dress shirt. It is a staple for every business attire.
Light and pale blue dress shirts are also common business attire to add a bit of variety to your appearance. Your dress shirt may have a texture or a very subtle engrained design in the fabric.
Business-professional dress shirts have either barrel cuffs or French cuffs.
French cuffs are slightly more professional and allow for some self-expression through cufflinks. Remember to keep this adornment appropriate and nothing too fancy.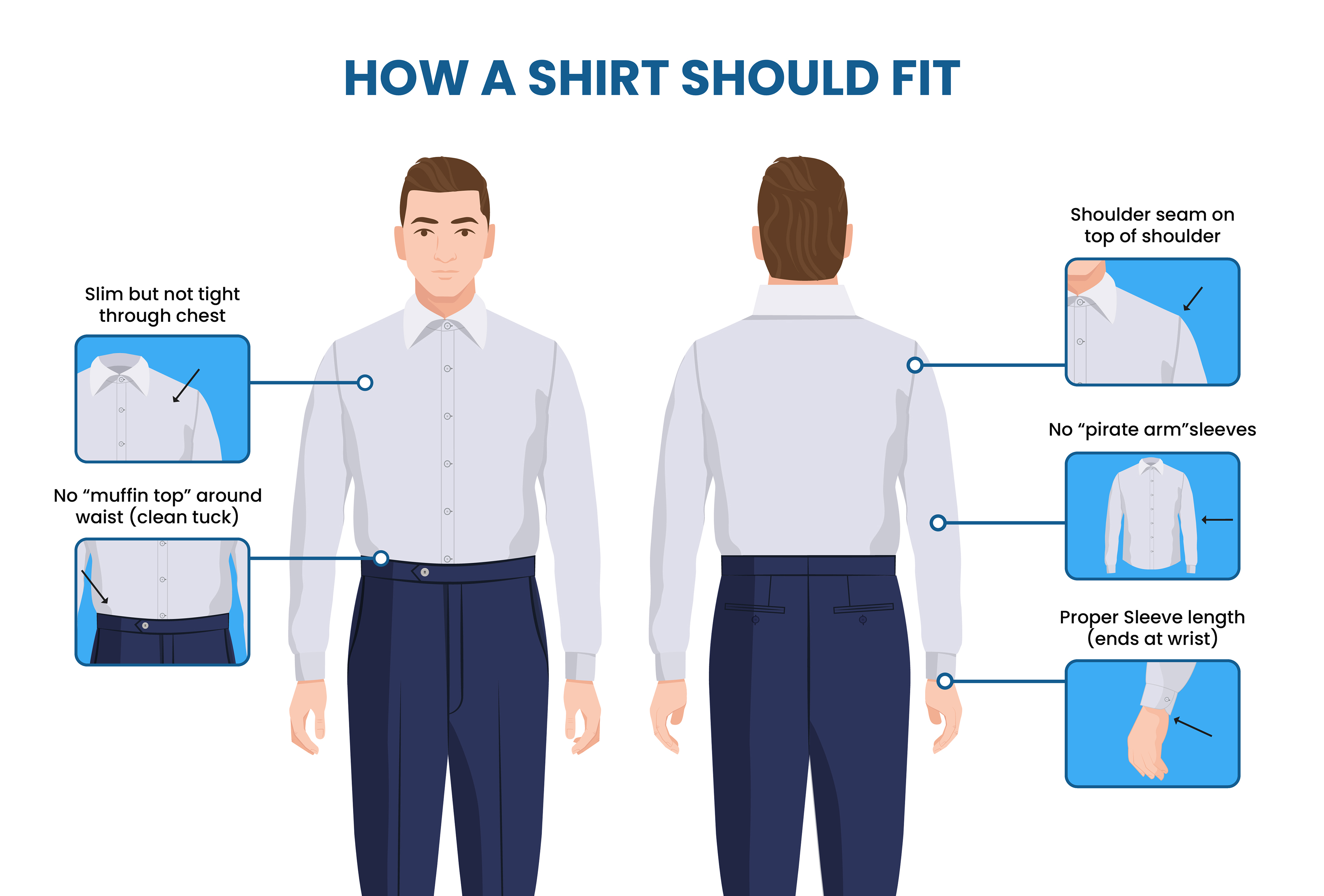 It is essential that your dress shirt fits well and does not balloon out. An ill-fitting shirt can ruin an otherwise perfectly polished look.
Best Choices
#1: Slim fit white shirt by Amazon Essentials.
#2: Slim fit white shirt by Calvin Klein.
#3: Classic-fit pink shirt w/ metal cufflink by J.Ver
#4: Slim-fit blue-striped white shirt by Calvin Klein.
Vests (optional)
Vests lend an exquisite look to your ensemble and can be very flattering for most people.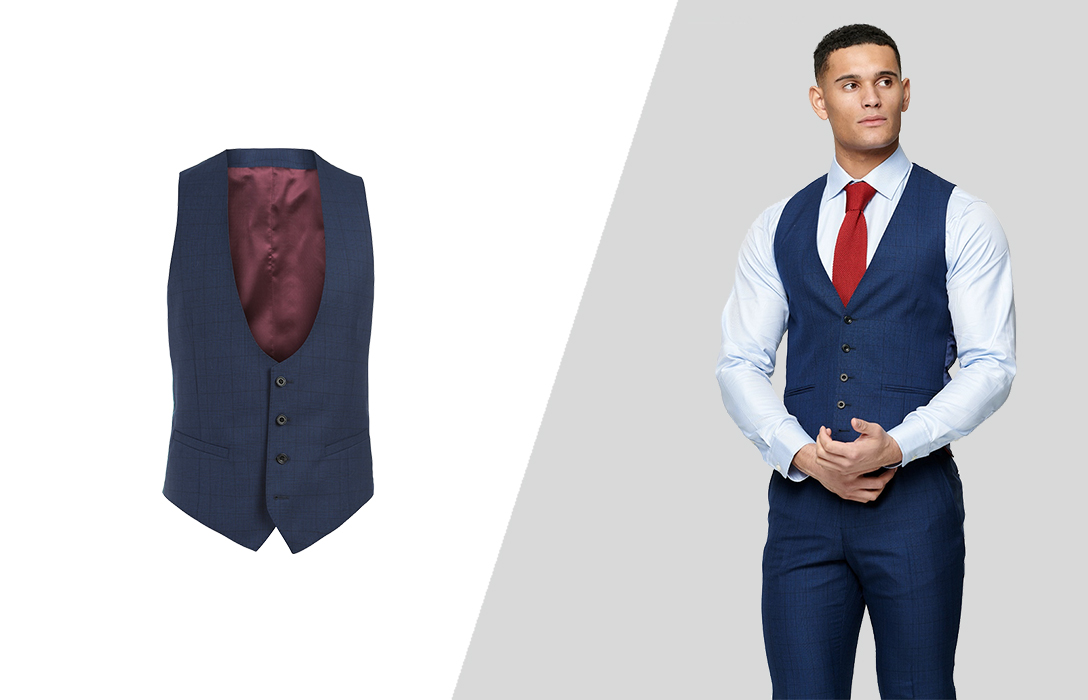 A vest is a very tailored look; however, the rest of your suit must be low-key. A trendy cut or pattern on the suit can be too busy looking and ruin the vest's sophistication.
Your vest should fit your form well; if it is baggy, you will look sloppy. It must be long enough to cover your waistband; do not wear a belt with a vest.
Another item to leave at home when you wear a vest is a tie clip. It would only be redundant because the vest will hold your tie down just as well as the tie clip does.
When wearing a vest, leave the bottom button undone. It will help the vest sit on your frame and your hips better. Also, it will not inch up when you sit down.
Ties
A conservative setting requires a conservative tie. A solid color is a best and safest choice.
Do not draw too much attention to your tie. Stick to neutral colors and nothing overly bright. The colors of your suit, shirt, and tie are linked to each other and should be chosen wisely.
If you wear a black suit in formal business settings, you will want to keep your tie black. A black suit with a black tie is the epitome of business-formal attire and is appropriate for every office setting.
Again, make sure the tie and shirt match. You may want to incorporate some stripes or small patterns for some flair but keep the look simple and not flashy.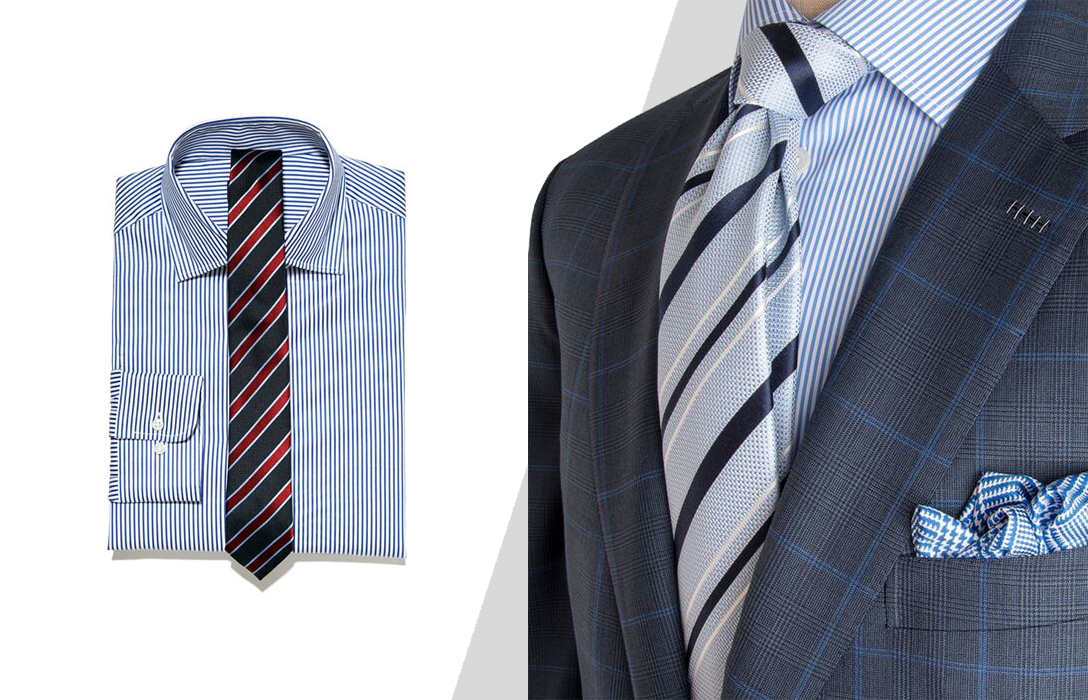 Silk is a classic fabric for a formal tie. You can also mix in grenadine or a knit tie for day wear, but do not combine it with other texture experimentation.
Shoes
Business-professional is strict in most clothing areas, but you will find a wide variety of possibilities for formal shoes.
Dress shoes are an essential part of business attire and indispensable for office wear. Matching your shoes with your suit is just as important as finding the right shoe type.
Oxford
The Oxford shoe is a timeless classic that is a perfect pairing with a suit. It is a closed-lacing shoe with a low heel and gives an excellent formal look.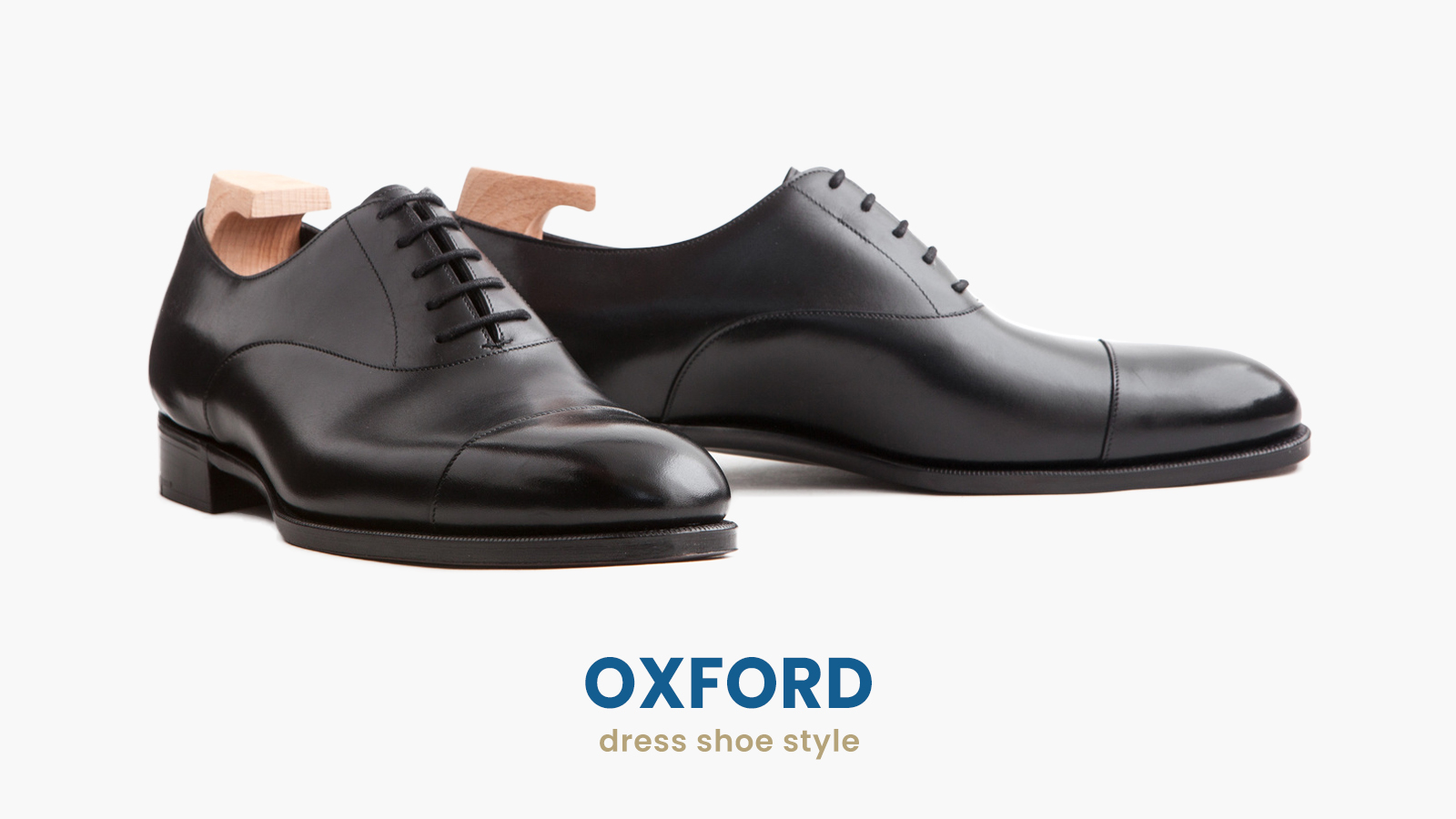 Oxfords are very versatile and are a must-have in every well-dressed man's wardrobe.
You can own a pair in every color and never exhaust your combinations with your suits. Black pairs with everything and adds a touch of elegance to every suit.
Brown can look very nice with a dark grey or navy suit, though it is not as conservative as black. Patent leather Oxfords are very dapper and will be the perfect shoe for your evening attire.
Recommended Choices
Derby
Derby shoes are the second most popular shoe after Oxfords. They are slightly less formal due to their construction since they have an open lacing system.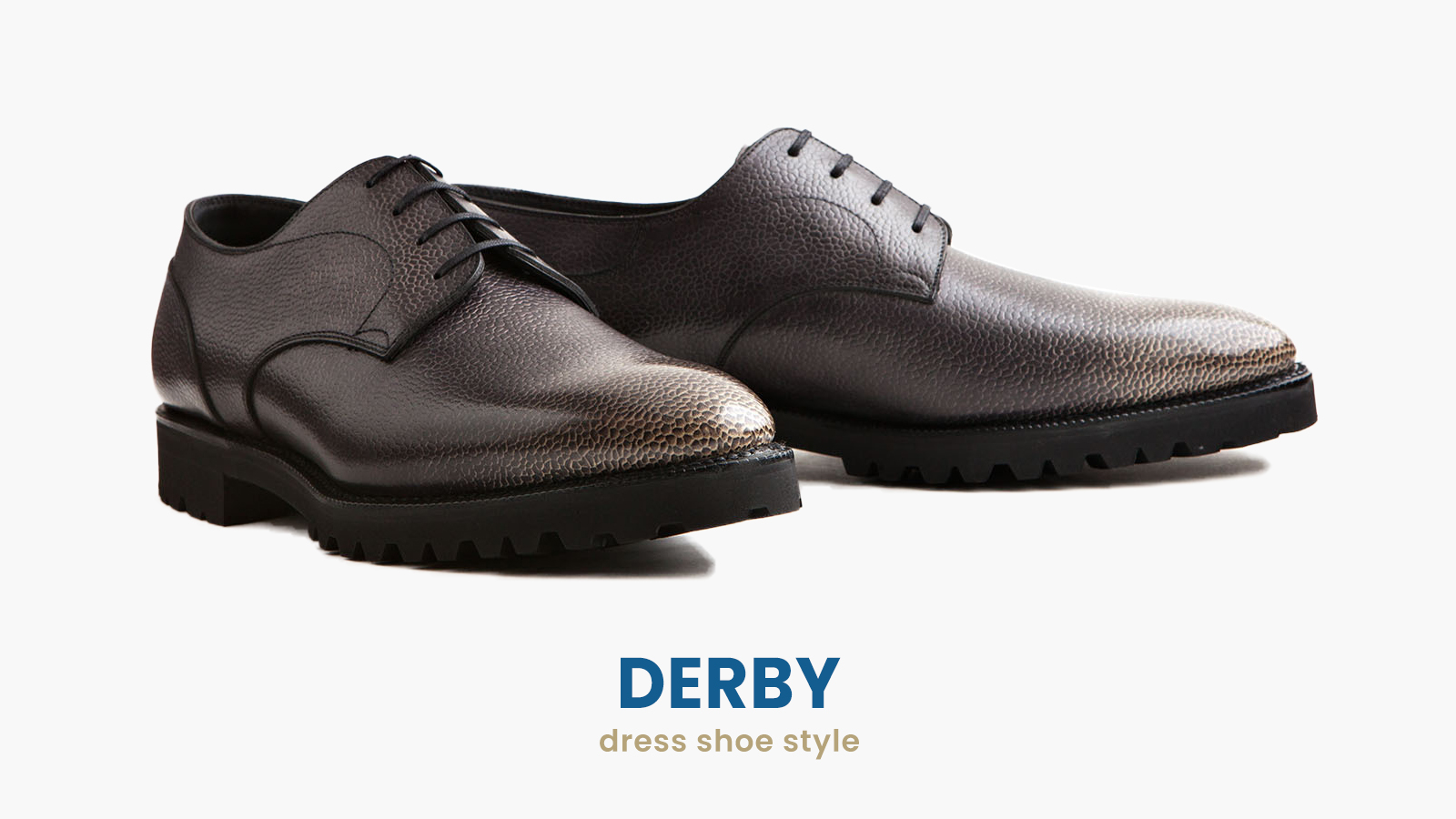 It means that the two top quarters of the shoe create flaps, which leave an open appearance when tied.
This open appearance makes the shoe a tad bulkier than the Oxford, creating difficulty when pairing it with particular suits. Additionally, it is not compatible with a tuxedo, even in patent leather.
There are two common toe styles for derby shoes. A plain toe is the most formal of the Derbys, with zero embellishments.
On the other hand, a cap toe also looks nice and can add a splash of style. Cap toes have an extra piece of leather and stitching over the shoe's front; it is purely cosmetic.
Recommended Choices
Loafers
A loafer is a slip-on shoe. It has a straightforward design with no embellishments.
For the best appearance, you can choose either dark brown or black patent leather loafer for your formal business attire.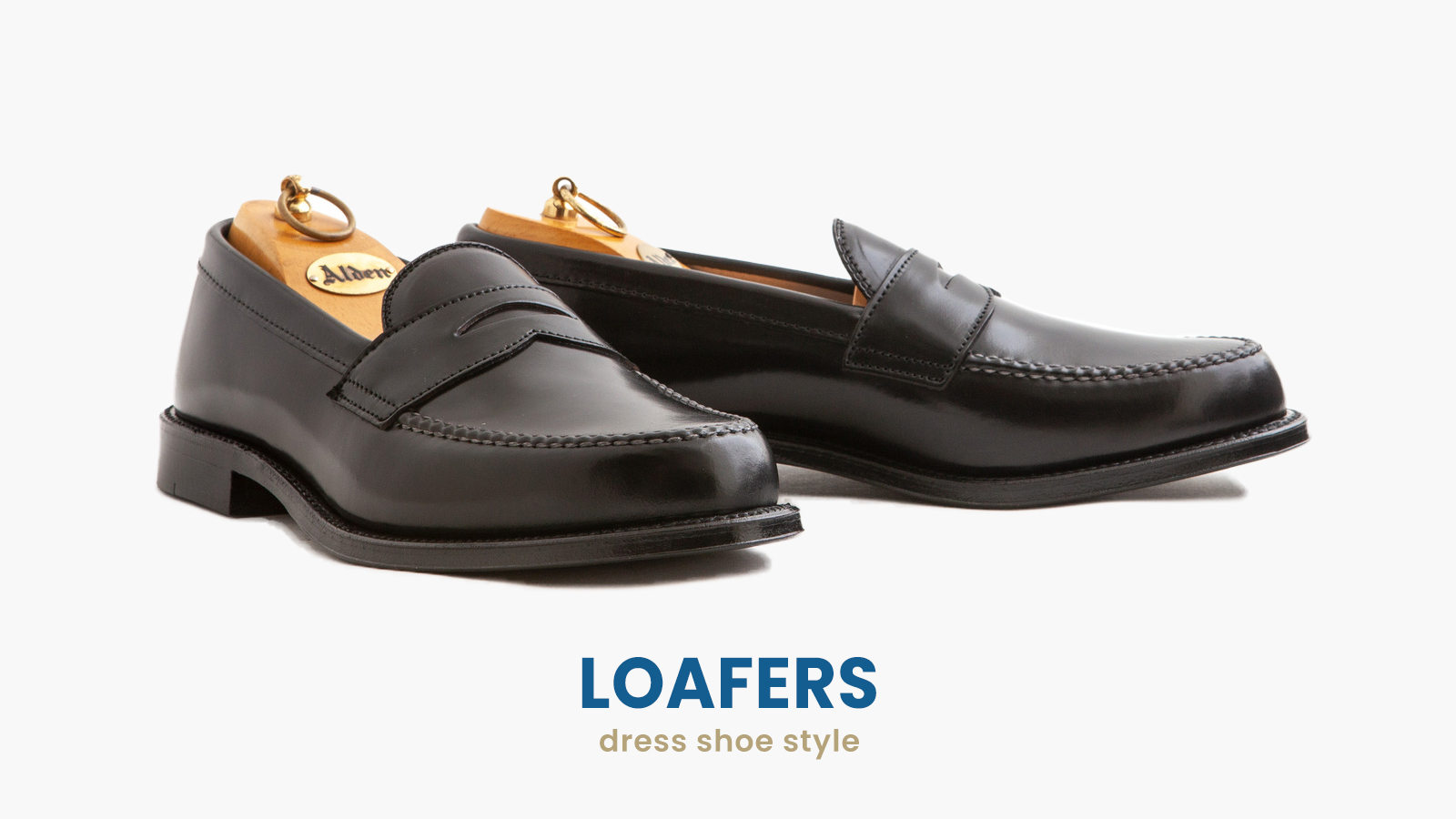 It is the least formal footwear for business-professional settings because it relaxes the suit's look.
Recommended Choices
Accessories
As strict as a business-professional dress code may be, you are welcome to add your personal stamp on a suit and tie by accessorizing.
Cufflinks
If you opt for French cuffs, your cufflinks should be metal, with no gemstones.
All metal you wear should match, so check your watch, tie clip, etc., to be sure they complement each other. Silver is a more conservative choice.
Knot cufflinks are very versatile. They look fantastic with business-professional clothing but can be used for business casual or even smart casual.
Handkerchief
A plain white cotton or linen handkerchief is a classic that you can never go wrong with. Silk gives a lovely touch that is even more formal.
If you want a bit of color, you can find a handkerchief that will complement your tie. Also, do not pick a random color without checking it against your tie.
Watch
The perfect watch can effortlessly pull together your entire look. But without one, the whole business-professional attire can look incomplete or empty.
Your watch should be understated. A dark leather band dress watch should match your shoes and your belt. Do not forget to make sure the metal in your watch matches the other metal in your outfit.
Watches don't have to be expensive. In fact, there are plenty of affordable watch choices that can drastically enhance your look.
Things to Avoid
It is good to have some advice on the things you need to include in your business-professional wardrobe. However, it is equally important to know the things that you should never include.
Suit Is Not Well-Fitted
Make sure the suit fits perfectly on you. If your suit is too large, it makes you look unkempt, no matter how sophisticated it is.
Get yourself a good tailor. He can whip that baggy suit into shape, and you will be more comfortable in it.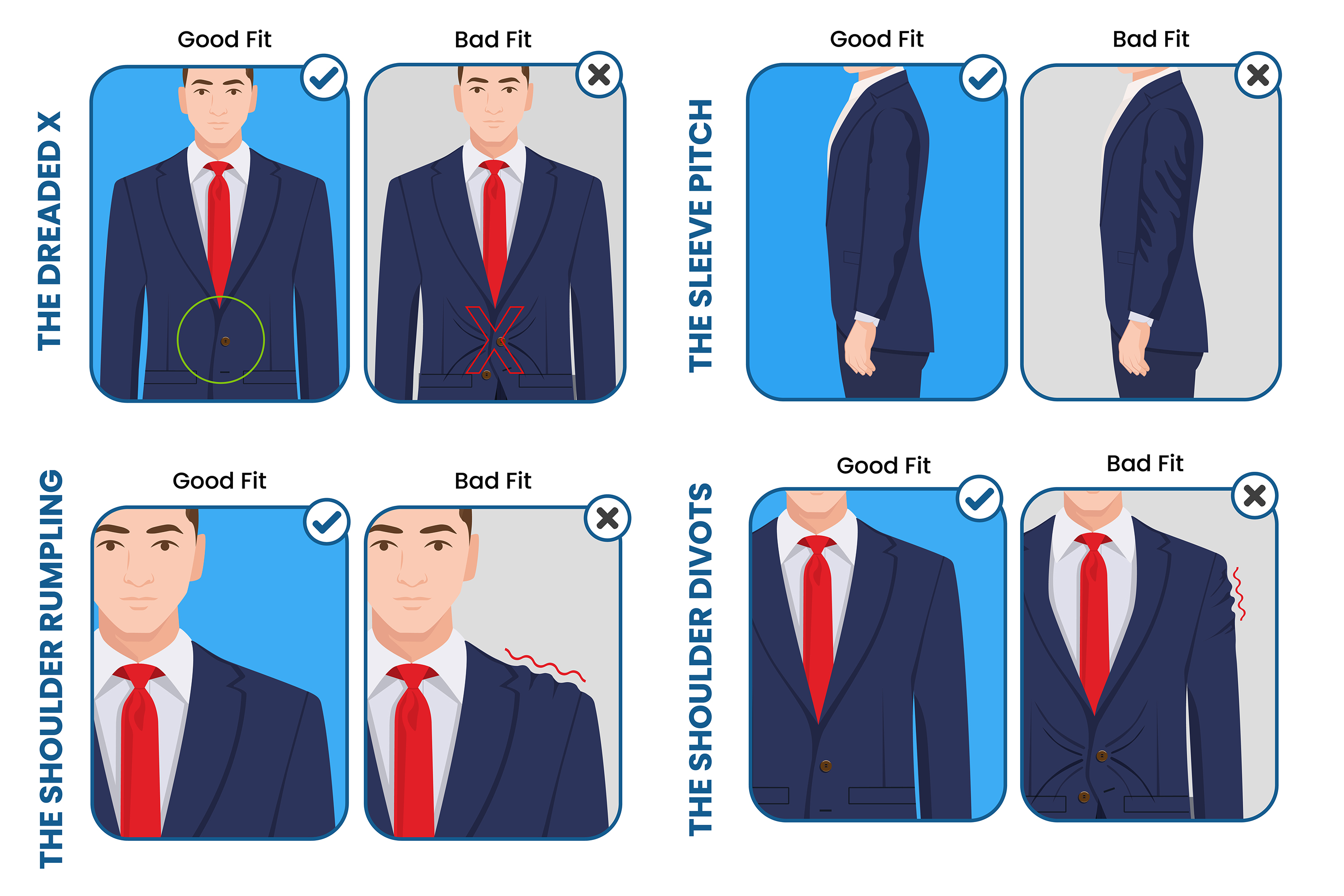 Another option would be to invest in a made-to-measure suit. It does not have to be a luxury reserved only for the elite. After all, it's your everyday office wear.
Too Much Fashion-Forward Suit
If your setting is very conservative, that is not the time or the place to show off your impeccable fashion sense. You want to fit in and not stand out in any fashion-related way.
If the environment is not ultra-conservative, feel free to be slightly on-trend, but do not go overboard. Pick one detail to embellish; any more than one will look tacky.
Neglected Shoes
If your shoes are scuffed and beat up, you better shine them or toss them. If the heels are worn, take them to a shoe repair shop.
When you invest in top-of-the-line footwear, your shoes should last you a very long time. It may cost you a bit extra now, but you will save money later by not needing to replace your shoes very often.
Top 10 Business-Professional Attire Shops
Knowing where to begin looking for the perfect office wear can be overwhelming. If you are on a budget, it can seem even more daunting. I will talk about the ten best business attire shops, with the quality of suits in mind.
Some of these shops offer some pretty expensive suits, although it's safe to conclude that most are affordable. It's not an extensive list of the best suit brands, but it will still give you a clear look at what we're after.
Hugo Boss
Hugo Boss is a classic brand in suits. Every suit on this label is very sophisticated.
There are no bold offerings here, only traditional colors and styles. You will find a variety of cuts here to flatter most body types and fit all occasions.
Bonobos
You will not find any Bonobos stores; instead, look for their "guideposts" to help you with your suit selection. They provide excellent customer service, working with you to narrow down their vast collection.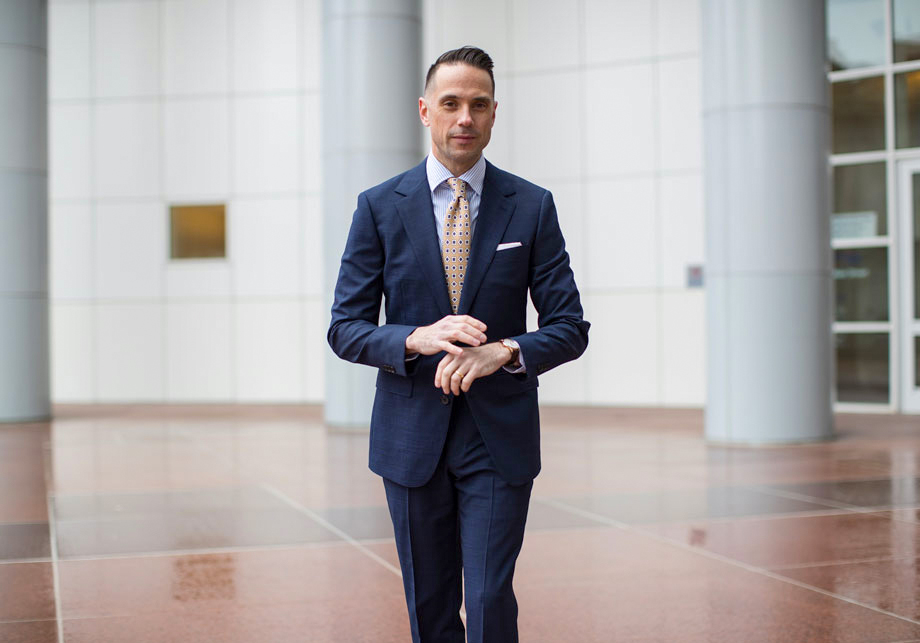 Their suits are well crafted with great attention to detail and are made of fine materials with a precise cut.
Tommy Hilfiger
Famous worldwide, this uniquely American brand specializes in offering a modern look.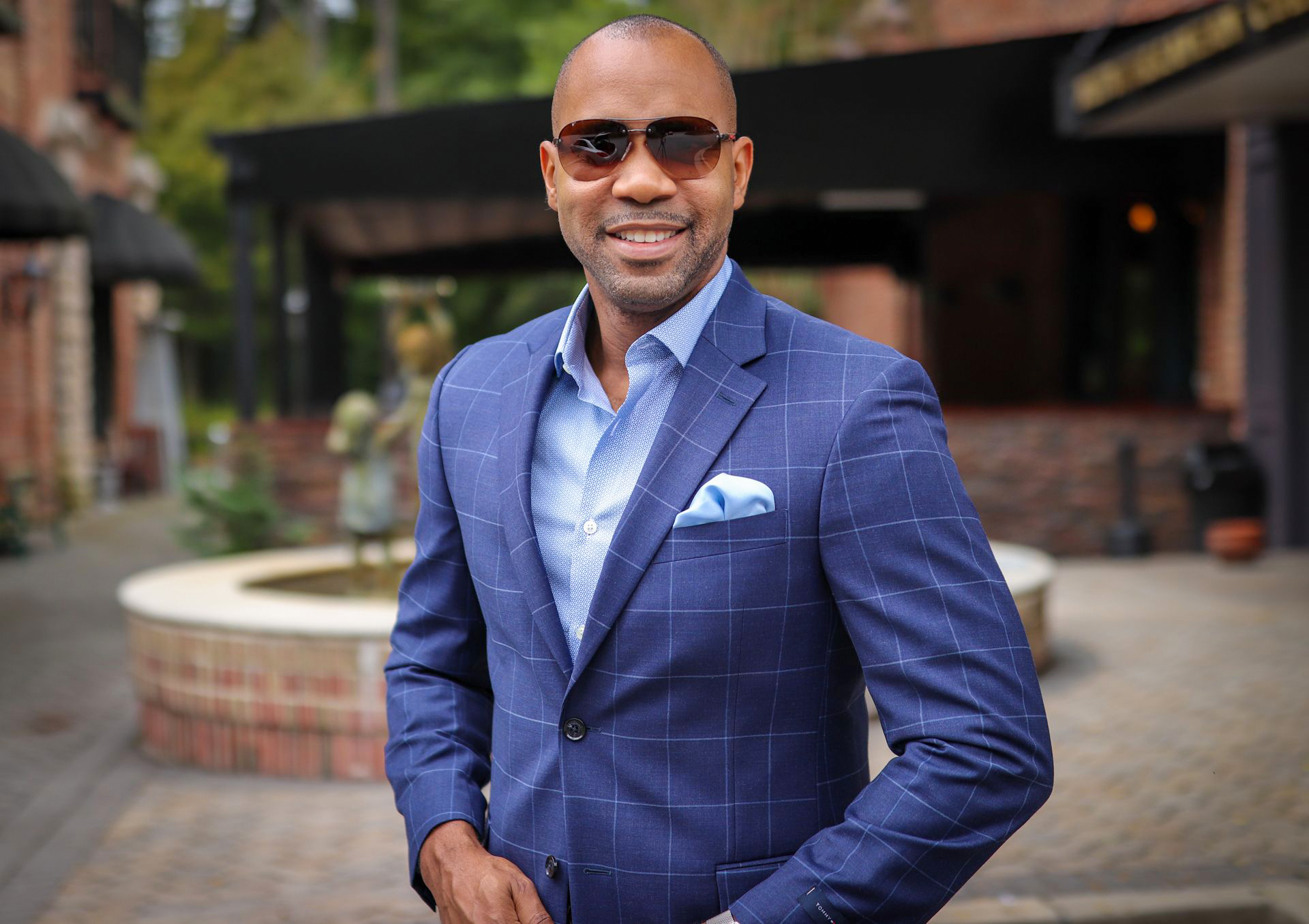 This label is known for its preppy, crisp style that stands out among competitors. But, do not let the popular name brand fool you; Tommy Hilfiger suits are also affordable.
Suitsupply
This company has only been around for 20 years, offering ready-to-wear and made-to-measure suits and other business attire.
Suitsupply offers many designs, fabrics, and patterns at prices men can afford to pay. In addition, their suits have a clean look and are customizable.
Indochino
Indochino is a reasonably priced, made-to-measure internet suit company. They provide you with video instructions on how to get your measurements yourself accurately.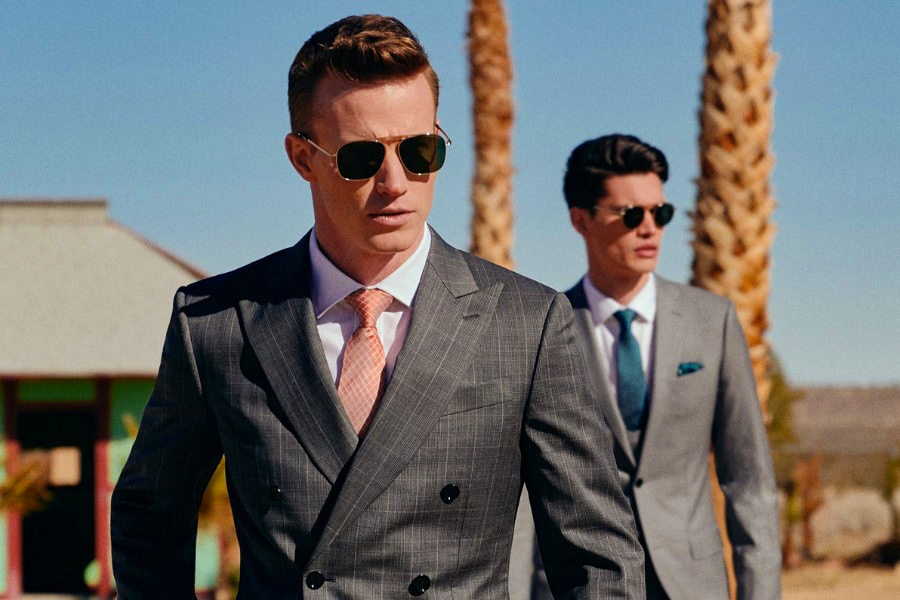 If you aren't comfortable with that, they will measure you in one of their showrooms.
They offer many styles to create your look but beware that they have a no-return policy.
Calvin Klein
The brand offers top-quality suits that are custom-made from high-end fabrics.
Calvin Klein is for you if you're trendy and want to wear a contemporary wardrobe for a fairly affordable price. They are a bit on the pricey side, but it is difficult not to fall in love with their clean and simple designs.
Black Lapel
This trendy store may not offer a large selection of business suits, but the ones they do offer are perfectly classic.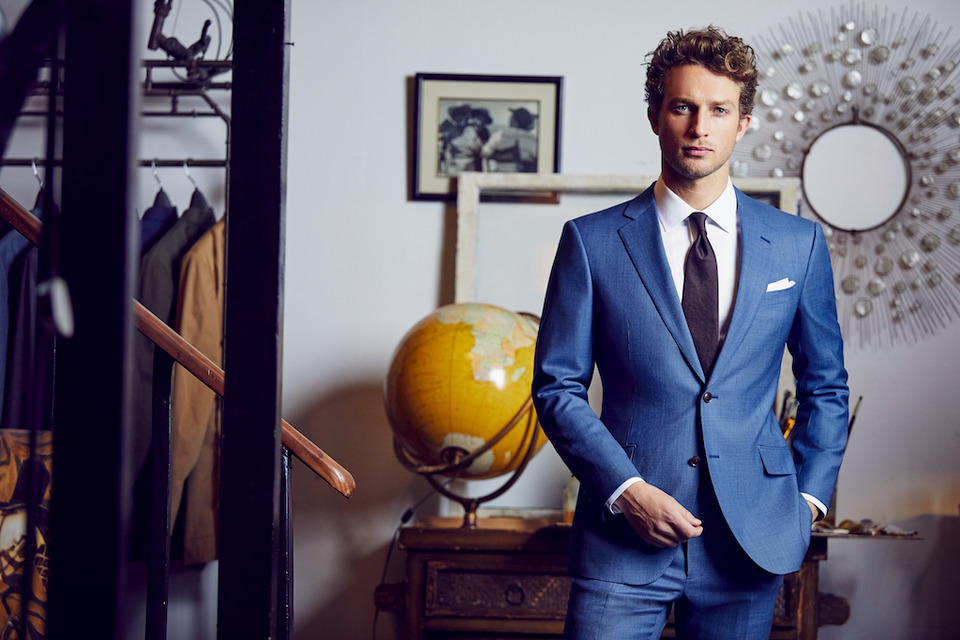 The company does not offer a ton of variety of materials to keep costs down for their customers.
However, you can rest easy when ordering online from Black Lapel as with any other online store; they accept returns if you are unsatisfied.
Nordstrom
This upscale department store offers great brands all in one spot. Nordstrom suit collections are reasonably high priced, but not outrageously so. If you wait for a sale, you can find a great suit at a great price.
Macy's
Macy's is another department store offering a superb selection of office wear and business attire. Their frequent sales make some of their suits, especially their higher-end ones, a real steal. Macy's is excellent for basic suit staples, too. You almost don't even want to wait for one of their sales.
Amazon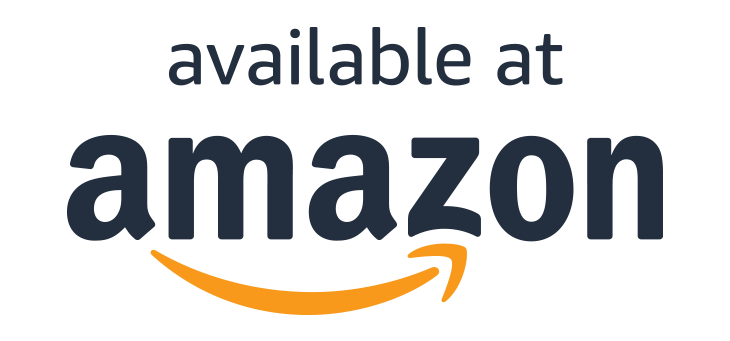 When it comes to business attire, they have far too many choices to sort through. In fact, you can find almost any suit you are looking for, and sometimes with killer deals. In addition, Amazon frequently offers fast and free shipping.
Bonus: The Tie Bar
Now that you've got the suit, it is time to spice it up! You can't have a suit without a tie. Tie Bar offers every type of tie imaginable, and they don't feel excessively expensive. You might be tempted to select several. And don't forget to order yourself a tie bar or two before checking out. They have inexpensive offerings in many sizes.
Wrapping It Up
A good image is always important, no matter what dress code you are adhering to. However, it is critical to get it right with a business-professional dress code.
Part of this dress code's importance is to help all employees look and feel like a team. Indeed, dress codes are a perfect way to ensure that all team members are on the same page.
Author: Alexander Stoicoff
Hi, I'm Alex, and I've studied and specialized in styling in Rome. Through my writing, I want to help men dress well and learn the purpose and significance of suits and other formal attire. My final goal is to make men more confident in their wardrobe choice and life in general.