One of the more exciting combinations for a unique outfit is wearing a dress shirt with jeans.
It's an incredibly adaptable outfit, appropriate for business casual days at the office, semi-formal dinners out, or casual weekend wanderings.
And it's so much more comfortable than a full suit.
However, you can't just toss on any old dress shirt and jeans. There's an art to creating this look.
Things to Consider When Wearing Dress Shirt with Jeans
Swapping out your standard dress pants for the more casual look of denim doesn't give you a free pass on maintaining a put-together look.
You still want to look like you're putting effort into your appearance; adding jeans to the mix means you must work a little harder to avoid looking sloppy.
Jeans are Well-Fitted
Proper tailoring is always essential, even with jeans. A good jeans fit and a flattering cut are half the battle toward looking good with any outfit.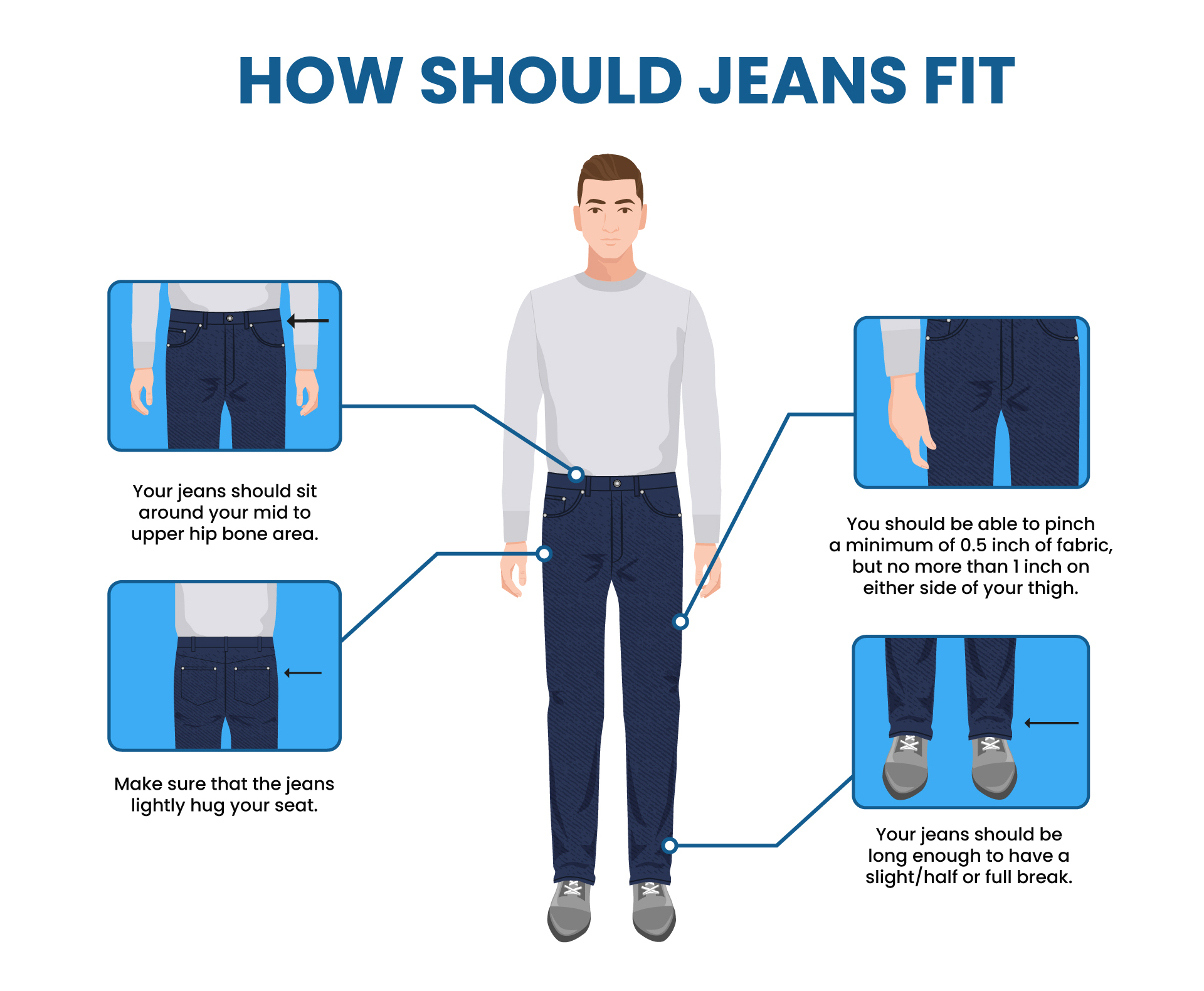 Avoid wearing baggy jeans. They don't need to be super skinny (in fact, please, no), but fitted to your body is ideal.
The waistband of your pants should sit comfortably above your hips with no belt. But, of course, you shouldn't feel that they're tight around your waist, either.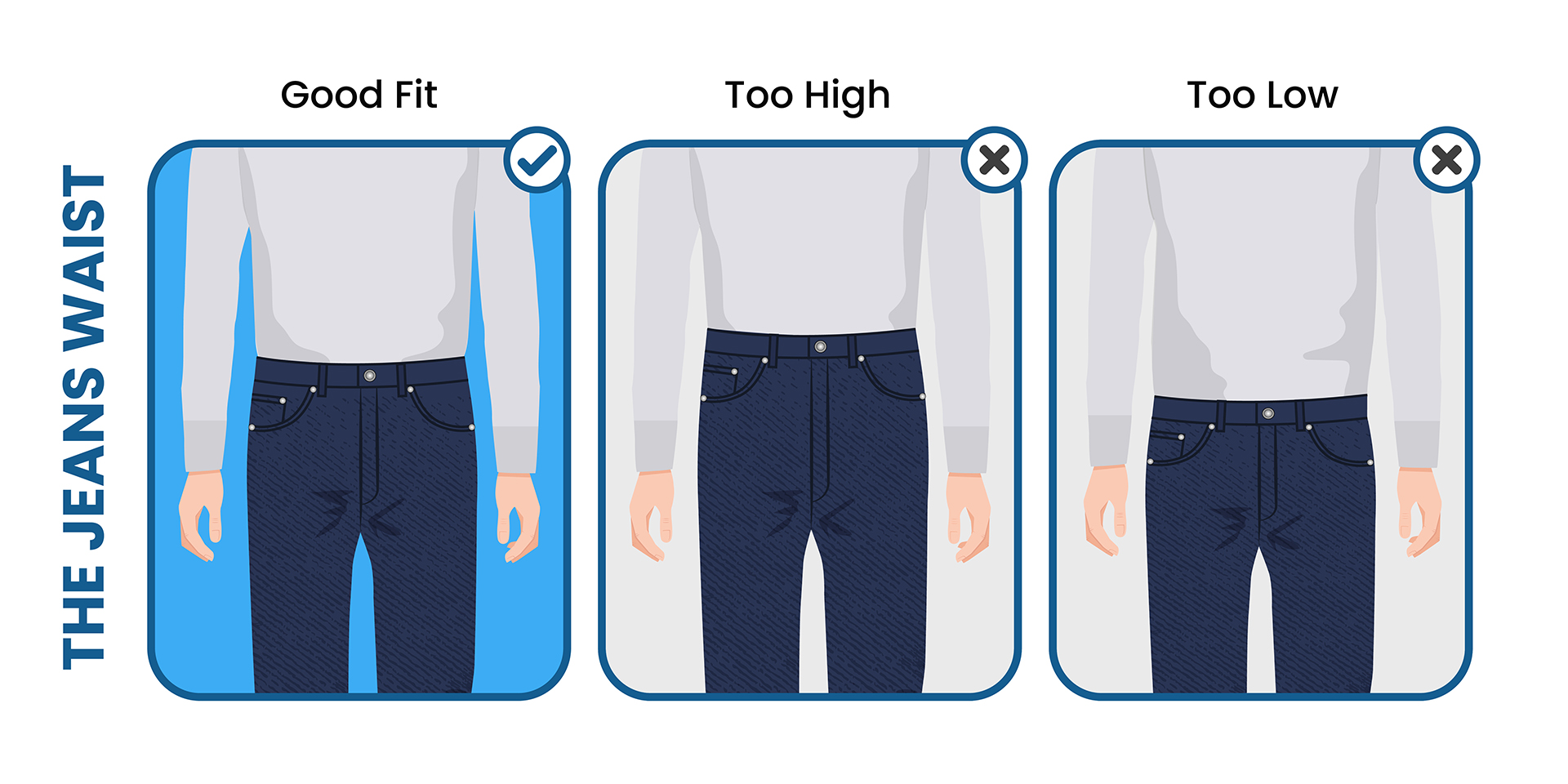 Tapered pant legs are flattering on most figures, but a straight leg is also acceptable.
Make sure your jeans are loose enough to pinch up to an inch of fabric all along the leg. You should leave a partial break at the ankle.
Pay special attention to the seat of your jeans. They should not have fabric aplenty. If there's a lot of room and material is hanging loose, they are too baggy.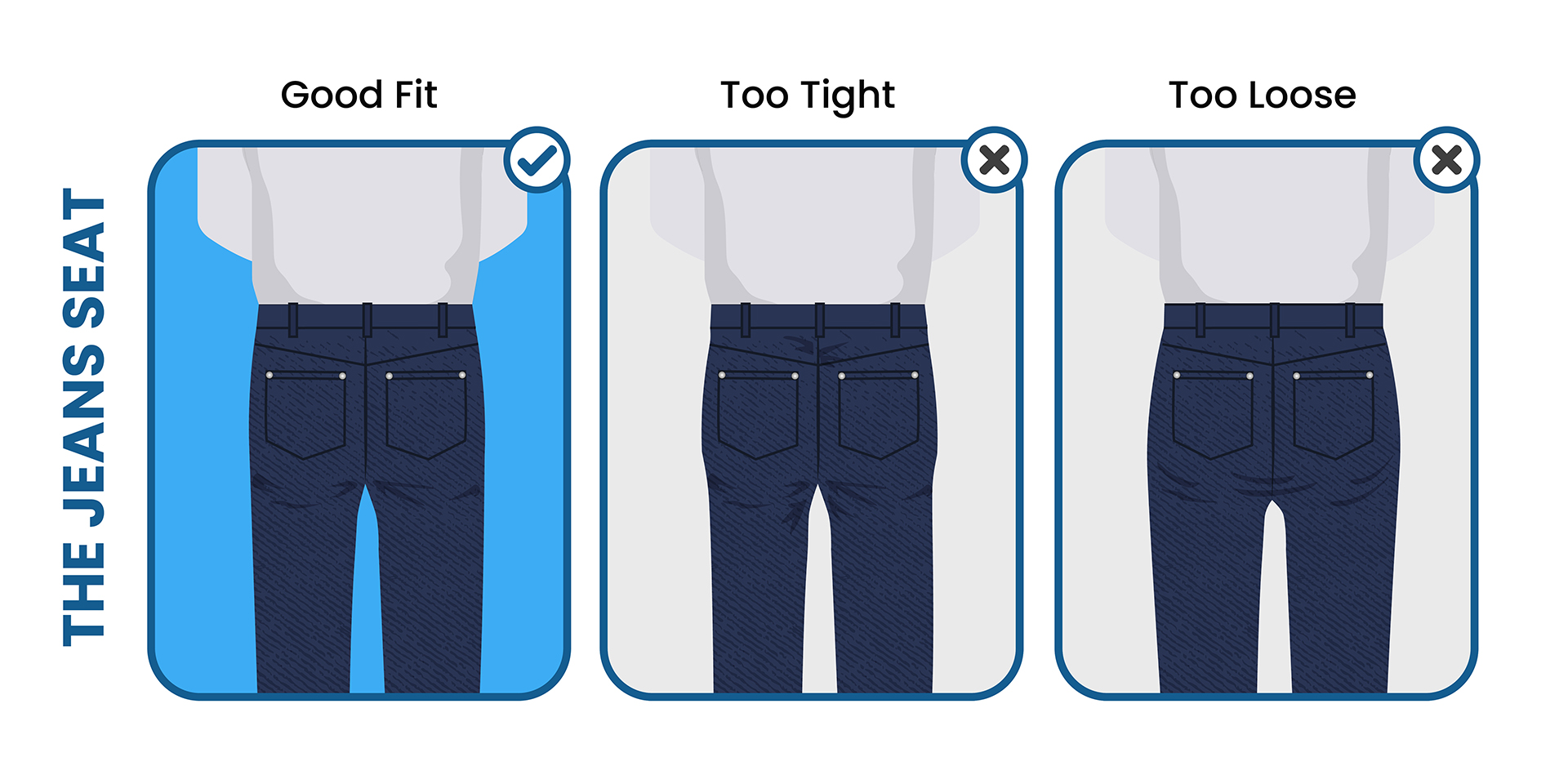 Finally, no rips, please. Stylized tears are fine, even appropriate, for some looks, but it's too much of a contrast with a dress shirt.
Light Color Jeans are Always More Casual
Dark shades are typically dressier than lighter ones. Therefore, dark blue or black jeans dress better than light ones.
Too light blue jeans can easily look faded, which takes your outfit's formality down a couple of notches.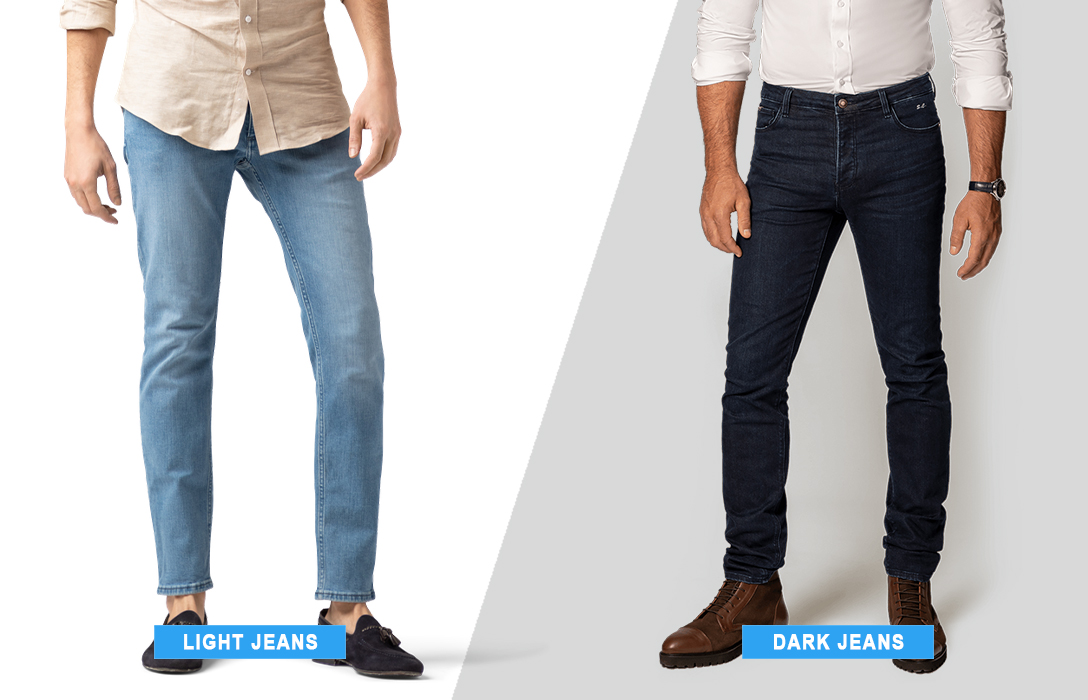 There are many levels of darkness that you can play around with for your jeans. Of course, black is the darkest shade that you can go.
However, if you want to stick with blue jeans, you can have very dark wash denim in a blue that's practically navy.
You can distress the jeans for a blue that isn't as bold or find a pair closer to a medium shade of blue.
Should You Tuck in or Untuck Your Dress Shirt
The answer to tucking vs. untucking your dress shirt really depends on what look you're going for.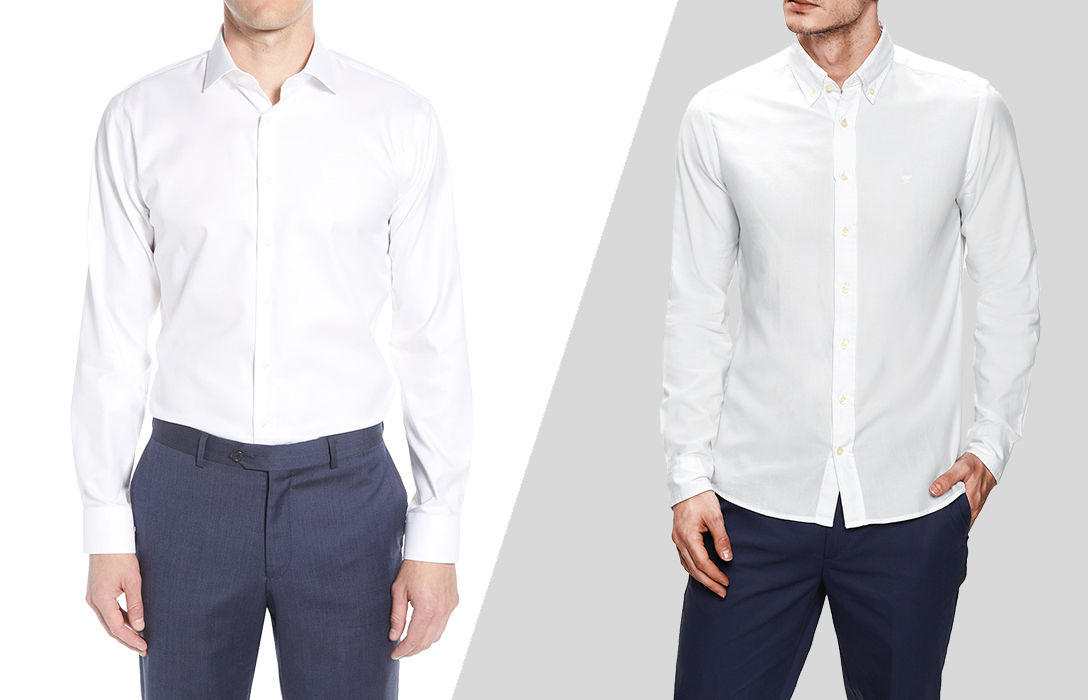 It's best to leave your shirt untucked when wearing jeans. It's a natural fit with the casual nature of denim.
However, if you are going someplace nice, you may want to look a little more polished and show respect by tucking in your shirt.
If you decide to tuck, be sure you're wearing tighter-fitting jeans. You can neatly roll your sleeves or opt to keep them unrolled, but in that case, button the cuffs.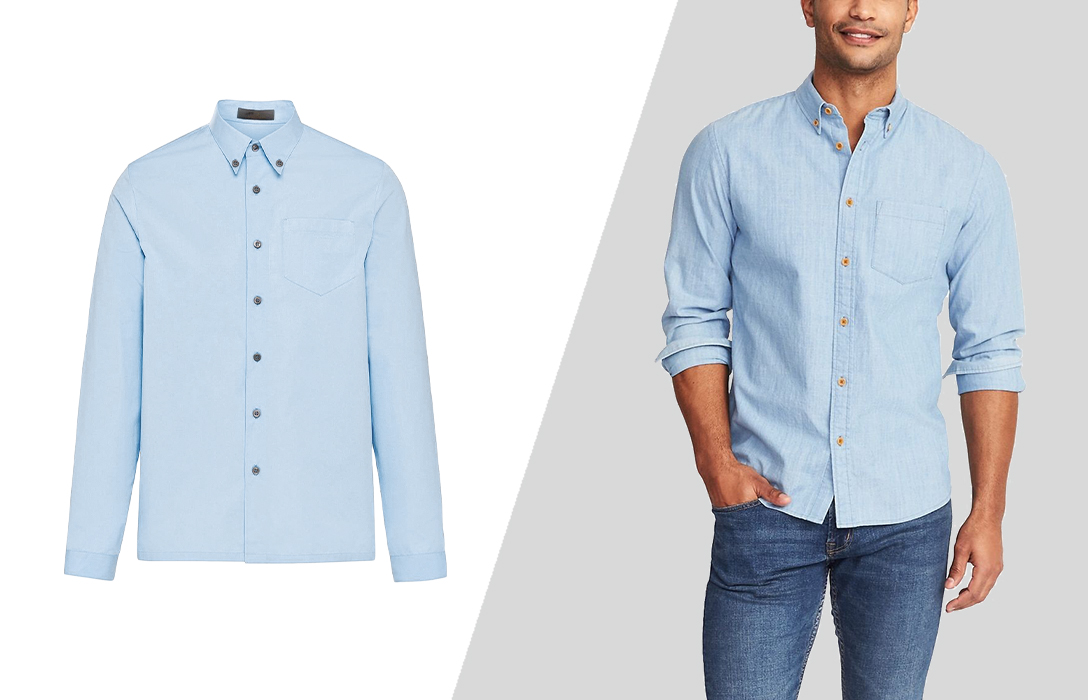 Wear a belt if tucking in your shirt, but leave your collar loose. You are still slightly casual because of the jeans, so don't forget to sprinkle in some casual details.
If you opt to leave your shirt untucked, the length of your shirt is critical. It needs to be longer than your belt, but it can't be too long so that it looks like a dress.
Different Ways to Wear Dress Shirt with Jeans
Jeans are so versatile that you don't need to worry that much about whether your shirt color matches them.
Instead, focus more on light and dark matching, instead of specific colors, as well as fit and style.
Of course, the style of your jeans is important, but so is the style of your dress shirt; it can affect your overall tone.
For example, consider whether a button-up or a button-down is more appropriate, solid vs. print, or pocket vs. no pocket.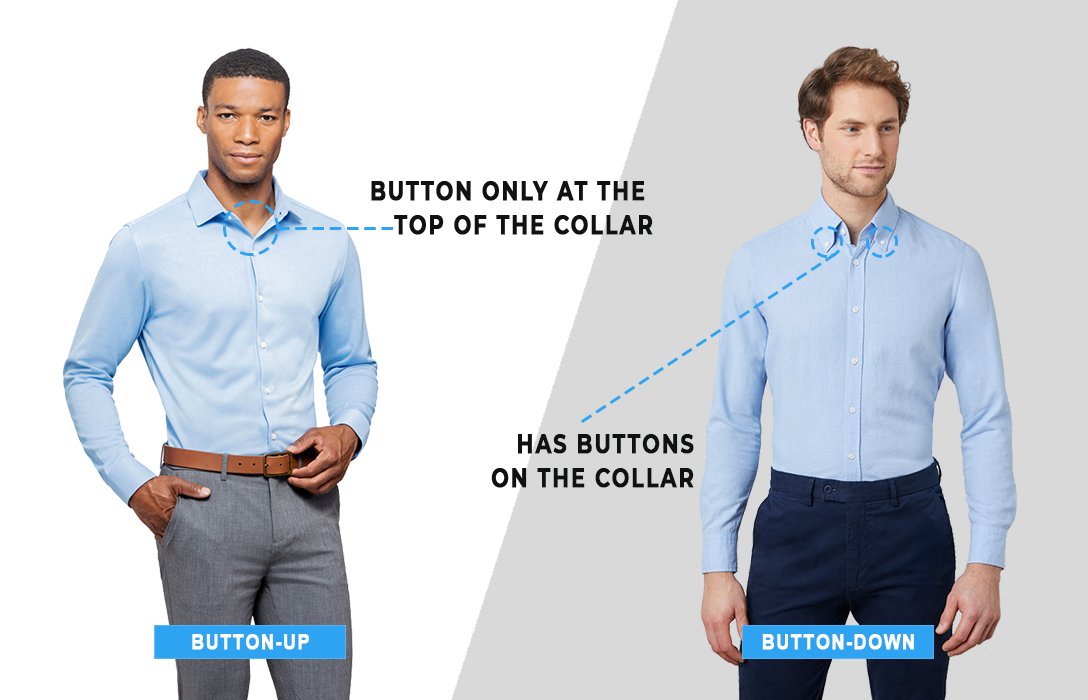 Many slight variations and tweaks can significantly impact the image you present.
Light Dress Shirt with Dark Denim
Your best approach to wearing a dress shirt with jeans is to create a contrast. For example, when you wear dark jeans, go for pastels and pale shades to soften your look.
Very dark blue jeans with a pale shirt, brown shoes, and a belt are incredibly suave.
White is always a classy dress shirt color. However, sometimes it may look too formal or even create too harsh of a contrast with your dark jeans.
Still, it is the dressiest way to fashion this look, especially when you wear the appropriate shoes and accessories.
Darker Dress Shirt with Light Jeans
Again, it's all about creating contrast. For example, a light dress shirt with jeans that are also light makes you look washed out. It isn't a good look.
Light jeans are more casual than dark ones, but they can look great when they are the right fit and paired with a good shirt.
A dark dress shirt can elevate the formality of your outfit slightly; try a navy or charcoal dress shirt for an interesting distinction.
Oddly, a black dress shirt doesn't feel formal in this instance. The lightness of the jeans makes the black feel less dressy. Besides, it may be too harsh of contrast here.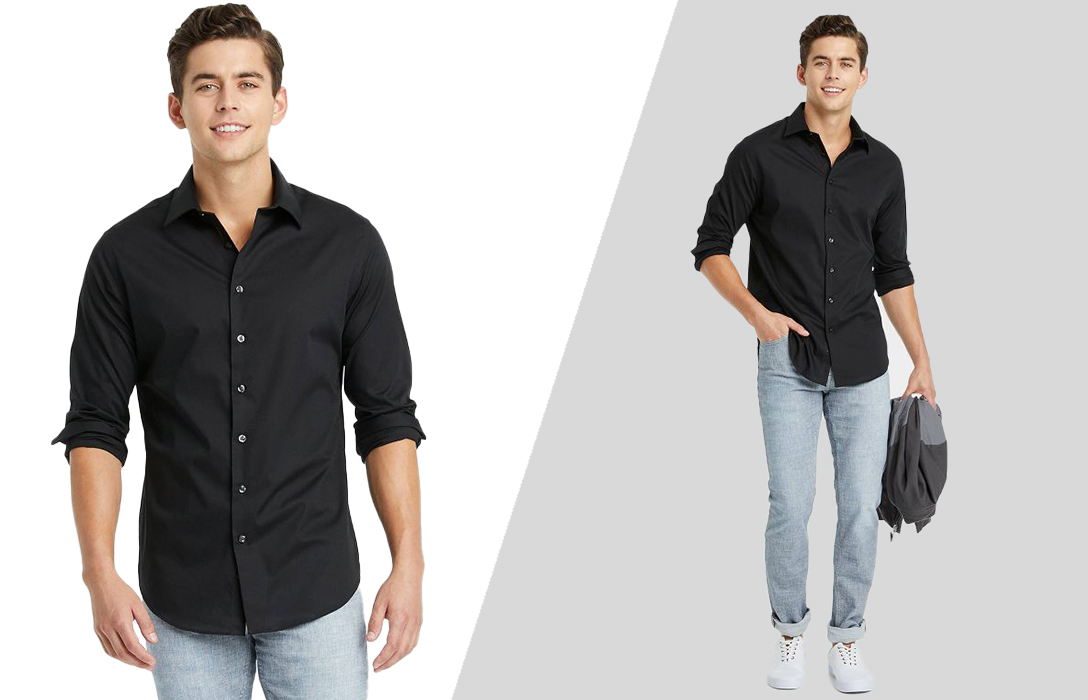 When you wear light blue jeans, it's an excellent opportunity to wear a patterned dress shirt.
Print dress shirts are traditionally more casual than solid ones. Therefore, they pair well with light jeans since they, too, are informal.
Wearing Monochromatic Dress Shirt and Jeans
You don't need to avoid wearing the same shades if you pair them appropriately. For example, match a light blue dress shirt with dark blue jeans.
When wearing the same color from head to toe, you need to mix different shades of the same color; do not make both your shirt and your jeans the same shade. One must be darker than the other.
A good rule is to wear darker jeans and a lighter dress shirt of the same color.
The only exception to creating different shades is black. You can wear a black dress shirt with jeans that are also black, but it is a rather somber style. The dress shirt and jeans blend in with each other.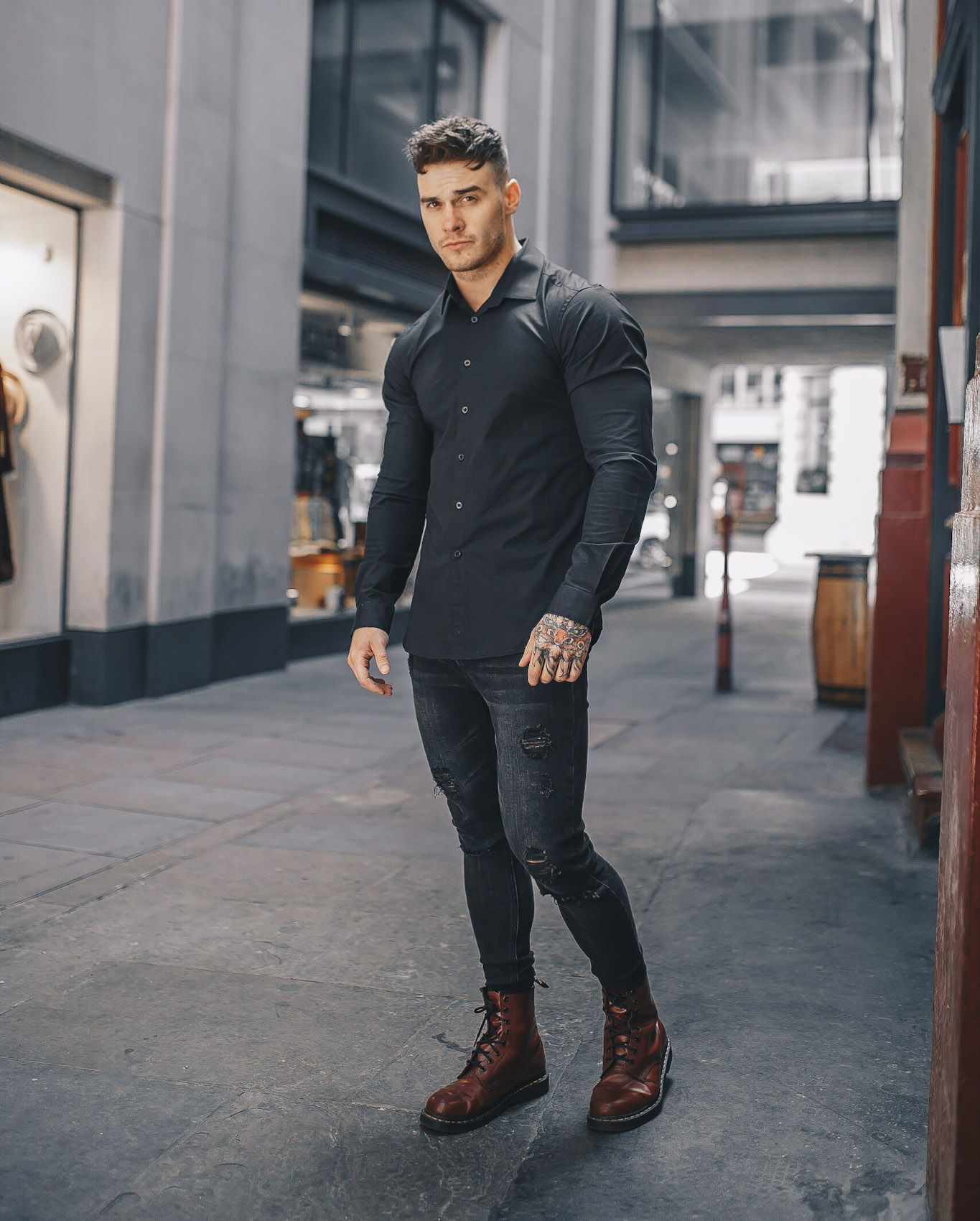 Still, it is an easy look to pull off. Black is a slimming color, so it can look flattering.
Keep in mind that this isn't your best choice for summer.
Add Layers for Colder Seasons
Building layers over your outfit makes your style more varied and unique; it adds some intrigue and interest because you aren't just sporting a plain dress shirt and jeans.
A sweater or overcoat is a simple addition that can look great and also keep you warm.
Try a pullover or a cardigan when you want to add some texture. Different knits create varied effects; a small knit is dressy and classic, while a chunky knit is incredibly cozy and laidback.
Wear your sweater with your dress shirt collar pulled out and over the sweater's neckline.
You can leave your dress shirt untucked. Letting your shirttails peak out is playful and relaxed.
This is also an excellent opportunity to mix another color into your ensemble.
For example, wear dark blue jeans, a pale blue dress shirt, and a light grey sweater. Looking for a bit more style? Add a charcoal tie.
If you wear an overcoat with your dress shirt and jeans, match your coat's tint to your dress shirt. So, if your dress shirt is light, opt for a camel or tan overcoat.
On the other hand, if your dress shirt is dark, a navy or charcoal overcoat will look awesome.
Match with a Suit Jacket or Blazer to Dress Up
When you toss on a blazer or suit jacket over your jeans, your outfit suddenly becomes more sophisticated. It creates a polished, smart casual look.
Because dark jeans are dressier, you should only wear a blazer or suit jacket with them and not light jeans.
A white or light dress shirt is your best match with a dark blazer.
If you have a tan blazer, try matching it with a blue dress shirt for a lovely color pairing.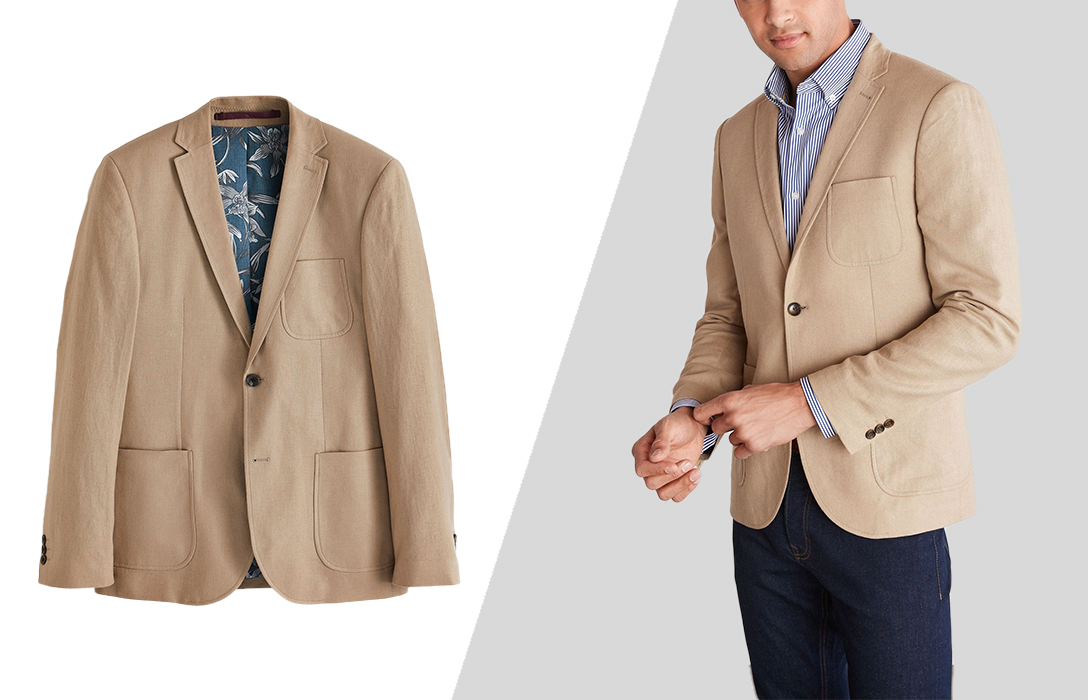 A blazer is less dressy than a suit jacket, so keep that in mind when putting your outfit together. Choose which one you want based on how formal you want to dress.
Definitely tuck your shirt in if you are wearing a suit jacket or blazer. However, leave off the tie.
What to Match with Dress Shirt and Jeans
A dress shirt and jeans combination will catch people's attention, but it is only the foundation of your outfit.
How you build on it can have profound implications for your overall appearance.
In other words, your accessories can change your look.
What Shoes to Wear
You must firmly consider the shoe formality when making the right match for dress shoes and jeans.
If you are aiming for a semi-formal style, you can't go wrong with brown dress shoes, like Oxford or derby shoes.
Brogues are perfect with a dress shirt and jeans; they play up the essence of how contemporary your outfit is.
Brown shoes are better than black here because they look fantastic with the blue of your denim, and black is likely too formal.
Sneakers are the perfect way to top off your outfit when you want to be completely casual. They should be plain white, not at all sporty or chunky. Of course, make sure they aren't dirty or falling apart.
Finally, you can wear monk straps or loafers for a very relaxed yet more formal outfit.
For colder months, you can match your jeans and shirt with a nice pair of Chelsea boots.
Don't forget the socks behind! Despite the standard shoe-matching color for socks, you can wear dark socks with lighter jeans and vice versa.
Accessories for Style
Don't add a tie to your dress shirt with jeans. It may feel natural because of the dress shirt, but it doesn't fit well with jeans.
The jeans are too casual, while the tie is too dressy. Don't force your style.
Consider adding a watch. You can wear one with a metal bracelet, such as a diving watch.
However, one with a leather strap, like an aviator watch, is a great way to dress up your outfit a bit. Don't forget to match all your leathers.
If you tuck in your dress shirt, you should wear a belt. It should be leather, not canvas, so that you match the feeling of your dress shirt.
A dress belt is too dressy; find a somewhat casual one. And keep your accessories simple and sparse.
T-Shirt for a More Casual Feel
Another way to add layers to your outfit is with a t-shirt under your dress shirt.
Stick with an undershirt or other solid-colored shirt; graphics can be too distracting and feel chaotic.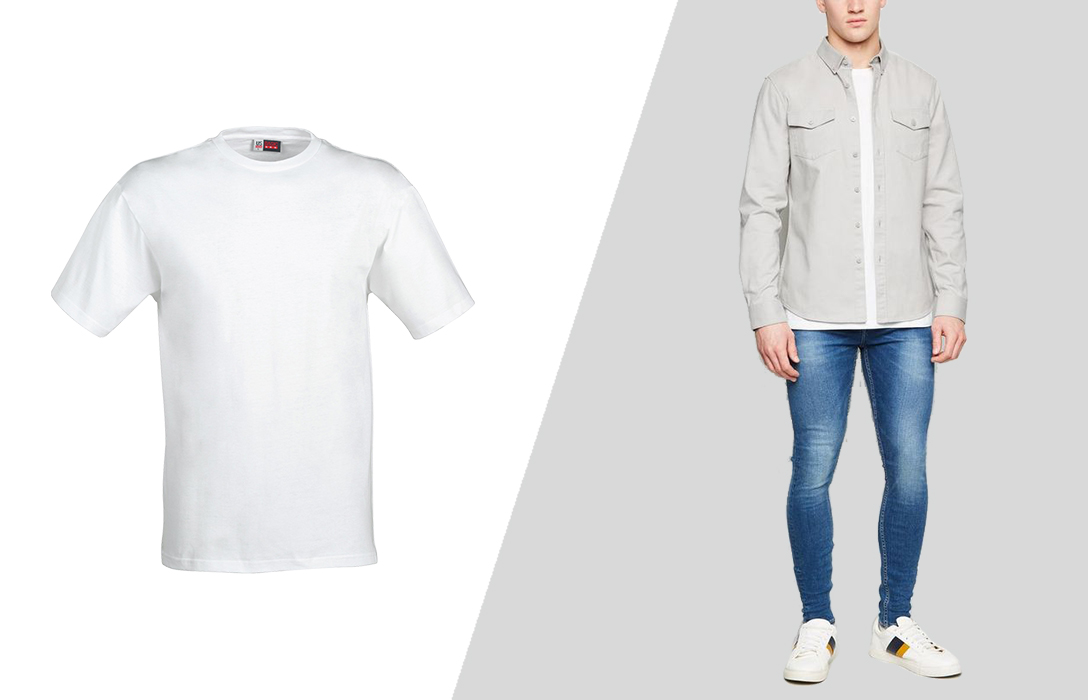 Because this style is very casual, light blue jeans work very well.
Adding a t-shirt to your dress shirt with jeans is a very relaxed feeling.
Leave your dress shirt unbuttoned and untucked. You can roll up your dress shirt sleeves to lean further into the casual feel.
Finish off your outfit with a pair of good sneakers.
Dress Shirt with Jeans FAQs
Can I wear ripped jeans with a dress shirt?
It isn't advisable. Avoid wearing jeans with rips and tears; they conflict too much with the tone of your dress shirt. Your jeans should be in good shape so they don't look too out of place with your dress shirt.
What kinds of dress shirts go well with jeans?
Most styles are suitable to wear with jeans. For example, you can wear a solid button-up or a patterned button-down. Each variation slightly alters the overall effect of your outfit.
Can I tuck my dress shirt into my jeans?
In most cases, tucking in your dress shirt isn't the best choice. However, it's acceptable if you need to create a semi-formal feeling or if you are wearing a blazer or suit jacket. Otherwise, leave it untucked.
Can I wear an undershirt?
Absolutely! An undershirt is an excellent way to add layers to your outfit. Whether it's peeking out from underneath your buttoned dress shirt or if you leave your dress shirt open, it's an exciting addition.
Author: Alexander Stoicoff
Hi, I'm Alex, and I've studied and specialized in styling in Rome. Through my writing, I want to help men dress well and learn the purpose and significance of suits and other formal attire. My final goal is to make men more confident in their wardrobe choice and life in general.