Resort wear can be complex. After all, it's hard to masterfully walk between staying casual and looking stylish.
To be more clear, imagine enjoying on Algarve beaches, sipping Campari soda, and having the time of your life.
Now, those pesky guayaberas, chlorine-beaten swimmers, and a randomly packed suitcase aren't enough for a sartorial touch-down.
Instead, you need these summer vacation must-haves to stay stylish, even in relaxed spirits.
What is Resort Wear?
Let's discuss the elephant in the room first; the men's resort wear. Resort wear means the clothes gentlemen would wear for vacations.
And it's not vacation-only; beach parties, boats, and brunch spots are some places to show up in resort wear. The "casual sophistication" culture and "couture fashion designers" have played a role in the emergence of resort wear.
And it has sort of become an "unspoken dress code" to dress casually with just the right upscaling.
For example, instead of board shorts, you would wear chinos shorts. And light dress pants instead of joggers.
Resort wear also aims to beat the heat. So, linen, cotton, and other breathable fabrics take the lead.
Linen Suit
Whenever you need a certain formality in your vacation outfit, there isn't a better option than a linen suit. It's casual but also carefully tailored.
Wearing a linen suit is the best option for hot-weather elegance. Like, with its low thread count, you'll feel breathable.
Plus, your suit won't stretch and will have little wrinkles. So, the look would be naturally styled without shouting for attention.
Some of the best color options will be lighter hues, like tan, light gray, or even beige.
To count the occasion, you can wear a linen suit to airports, hotel check-in, and evening resort wear for dinner.
Seersucker or Cotton Unstructured Blazer
An unstructured blazer would cover men's resort wear along sartorial lines where even the linen suit would be too formal.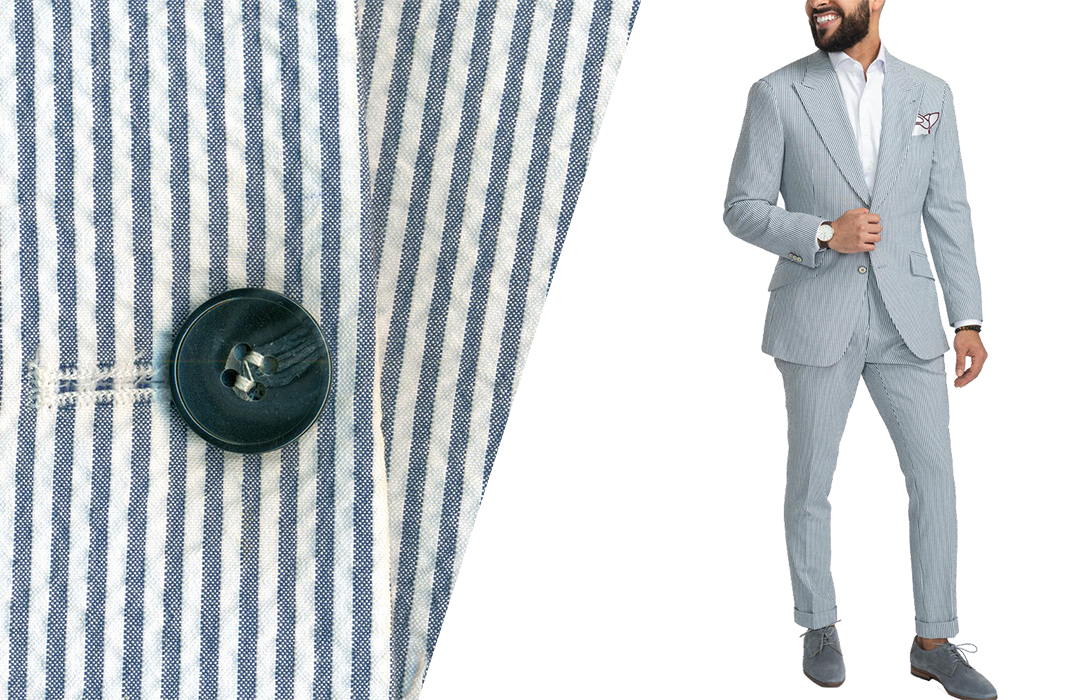 Sitting in the resort cocktail bar, for example, and enjoying a nice mojito. The jacket is equally good for dressy vacation evening wear.
However, be careful of the fabric. I recommended cotton and seersucker, as they offer a nice drape, even when used in an unlined blazer.
Breathability and playfulness are some other benefits. Try bright patterns to stay in the statement-making territory if going with a cotton blazer.
Linen Dress Shirt
As you wake up to those humid summer days and clear skies, the OCBD is no longer your best friend. Instead, you need a high-quality linen dress shirt.
Like a linen suit, you don't have to worry about getting sweaty in a linen dress shirt. You'll always stay as cool as a cucumber.
With its versatility, a linen dress shirt will give the best summer layering aesthetic. Its artful wrinkling and generous cut would also help in some cool, laid-back looks.
When looking for color options, you can't go wrong with white and pastel shades.
Short Sleeve Button-Up
When a linen dress shirt feels too wrinkly, or you want a statement appeal, a short sleeve button-up is your pal.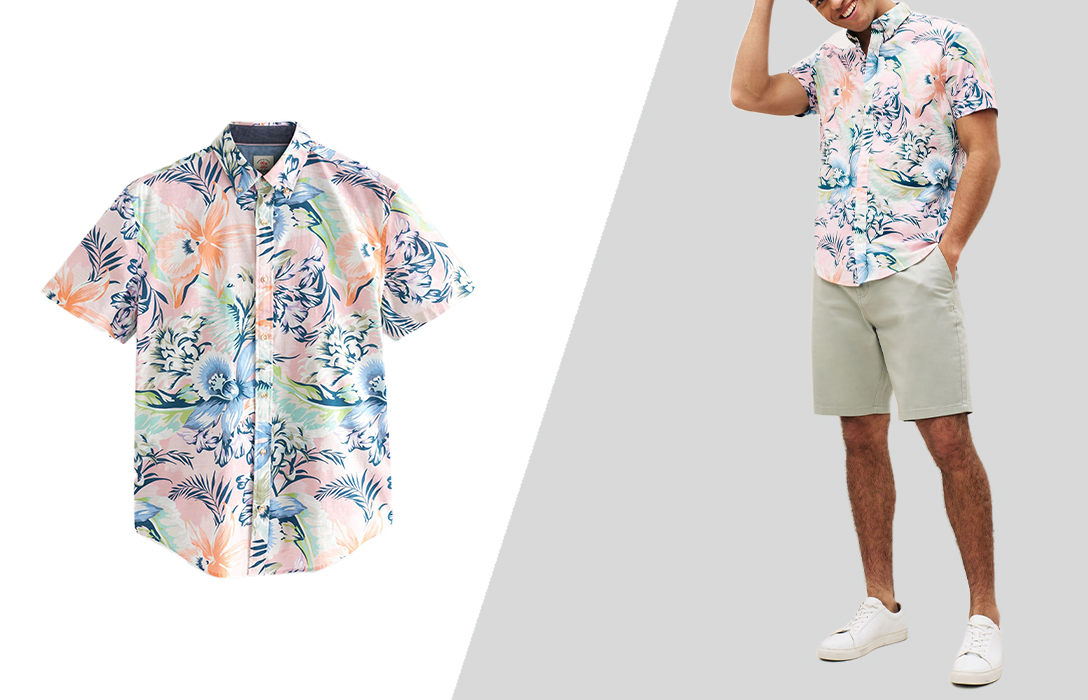 It has that timeless charm and that unique laissez-faire feel no other men's resort wear garment has.
However, don't go dull here with the plain button-ups. Instead, try bold patterns and print for a chic style.
A short sleeve button-up can be a party shirt for the summer vacation. When needed, you can style it with tailored chinos for some retro looks.
Resort Polo Shirt
You can't go wrong wearing a polo shirt, definitely not as a resort wardrobe. The versatility is impeccable.
Linen suits, a polo shirt, a panama hat, and loafers, and you're now a style Vasco Da Dama, ready to explore. Chinos shorts, cotton trousers, swim trunks, everything will complement a polo shirt.
However, a resort wardrobe or vacation outfit is not the best time to wear the plain buttoned polo. Try something new here.
A nice knit polo is one option for a sporty summer look. Resort collar polo, too, can be pretty aesthetic.
Plain White Tee
A plain white tee is a blank canvas in men's resort wear. Utilizing its layering potential, you can practically create any summer outfit.
For example, with a short sleeve button-up, and a plain white tee, you'll have a treat for the beach. And with dark chino shorts, you can wear a white tee as a "Marlon Brando" style cruise outfit.
A plain white tee will match that humble poolside look, providing solid style grounds.
For the fabric, linen can be a nice option. But I would always prefer cotton for versatility.
Cuban Collar Shirt
In-resort wear, Cuban collar shirts are typically the nonchalant vacation shirts of the Caribbean. However, these are now more exciting than you used to remember.
The reason is that bold Hawaiian shirts and striped bowling shirts; these shirts have a whole world. And this diversity provides the opportunity to style camp collars with every summer garment.
There are many ways to do it. The simplest would be with tailored shorts that I call the "chilling at bay look."
You can create vintage Americana aesthetics by wearing Cuban shirts and linen trousers.
Crew Neck Sweater
Okay! This may seem oxymoronic, but you can wear a crew neck in summer, especially if it's of high-quality fabric. The swanky, soft, yet breathy feel of cashmere wool makes it an elegant choice for resort wear.
I'm not saying to show up in a cashmere sweater in the bathing sun. But at nighttime, when the temperature goes down, and land breezes start to flow, it's time for a crew neck.
Similarly, alfresco dining and resort night parties are good times to wear a crew neck. Here, you can also style it over a linen shirt.
Pleated Linen Trousers
Linen trousers are the most ritzy yet effortless item to showcase sartorial interest in men's resort wear. When you add those old-school pleats, it boosts your style on nitro.
I think of pleated linen trousers as a foundational resort wear item. Linen trousers keep you cool and comfortable.
However, more importantly, these give an extra oomph to other staples, like your shirt. Polos, short-sleeve button-ups, striped linen shirts, everything will go with linen trousers.
Summer Chino Shorts
Your legs definitely need to breathe in those warm weather climates. Help yourself stylishly with some tailored chino shorts.
Wearing these shorts also means enjoying the epitome of casual resort wear while staying tailored. However, the fabric and the lengths of the shorts are important for preppy looks.
Linen and cotton are two options for the fabric. For the length, you can choose Charlie Harper style, long shorts matched with loafers, and bowling shirts.
Or go up a few inches, exposing the thighs and creating temporary poolside looks.
Swim Trunks
A pair of nice swim trunks are great for channeling your inner Zac Efron (Yes! Baywatch). Pull a linen shirt over to enjoy a cocktail at the beach bar.
Or get rid of that shirt to be at leisure in the water, just in case. The longboarding shorts aren't in style anymore.
Instead, choose tailored but not too snug, mid-thigh swim trunks. Colorful swim trunks with some patterns are a good way to add personal style to resort wear.
Loafers
Loafers are essential to box-fresh smart resort wear looks. Whether wearing linen trousers, a suit, or chino shorts, loafers are essentials for preppy summer looks.
Also, when traveling to the resort or at the airport, wearing loafers would keep your style breezy. These will make a cozy statement about being simultaneously relaxed and sophisticated.
Boat Shoes
Ideal for hot weather, boat shoes are effortless to incorporate into your resort wear routine. As you can guess by the name, these shoes are an obvious choice to wear on yachts, cruises, and boats.
But these are more than that. You can enjoy the luxurious appeal of neutral leather boat shoes with all your dressy summer looks.
Colorful boat shoes will match all the laid-back contemporary beach and pool outfits. And with its Dad vibe and Sperry Top-Sider's inspiration, these could be your restaurant and bar wear.
Espadrilles
The sleek silhouette of espadrilles will do the big style work for your summer vacation wear. You'll enjoy the breathability of a slide slipper with the comfort of sneakers, not to forget the timeless charm.
You can style espadrilles as everything "summer shoe." Wear it with your favorite linen trousers, those bright swim trunks, and everything else.
And I don't think anything gives better "nautical luxury" vibes than a pair of espadrilles.
Sneakers
When talking about casual styles, you just can't keep white leather sneakers out of the picture.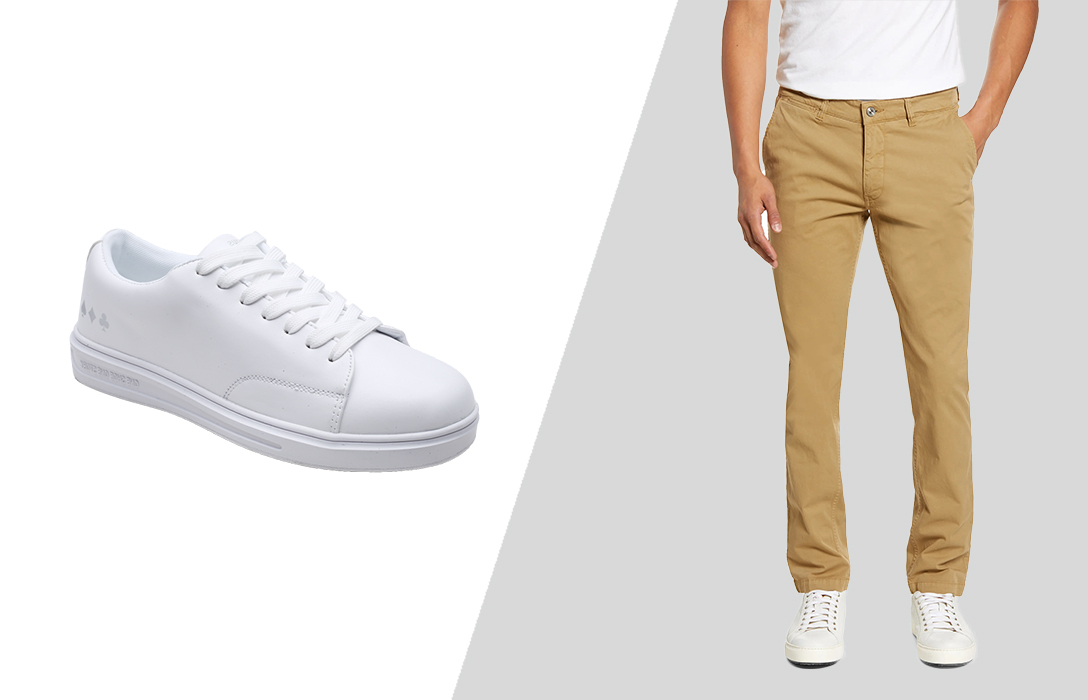 In-resort wear, these sneakers would be your most comfortable shoes. Versatility, style, and preppy dressing are some additional perks.
Every time you wear white sneakers, it jazz-up vacation wear in a nonchalant way. It tells that you're stylish but definitely "not trying too much."
Pool Sliders
Imagine staying at a beachside resort. The sun is setting down, and you're chilling on your balcony.
You felt that urge to take an evening stroll, experiencing the water touching your feet. Now, I think pool sliders are the best bet in this case.
Also, you don't need to wear loafers to walk to the pool and enjoy a nice lemonade there. Sliders are, again, practical in this case.
Nobody can make a style statement with pool sliders. But these would be very workable shoes for resort wear.
Watch
You don't need a watch to track your vacation time. Or count the laps during swimming.
However, a watch is essential to put some spirit into the empty wrist exposed after wearing those short-sleeve shirts.
I like to think of the watch as more than just an accessory. You will get a style upgrade, and the watch won't let your vacation memories go shabby.
Look for ruggedness, water resistance, and versatility in a watch for resort wear. Then, choosing between Submariner, aqua timer, g-shock, and other dive watches would be my personal preference.
Panama Hat
There is something chic about a Panama hat that you can't describe. It's either summer Humphrey Bogart vibes or the beachside Johnny Depp look.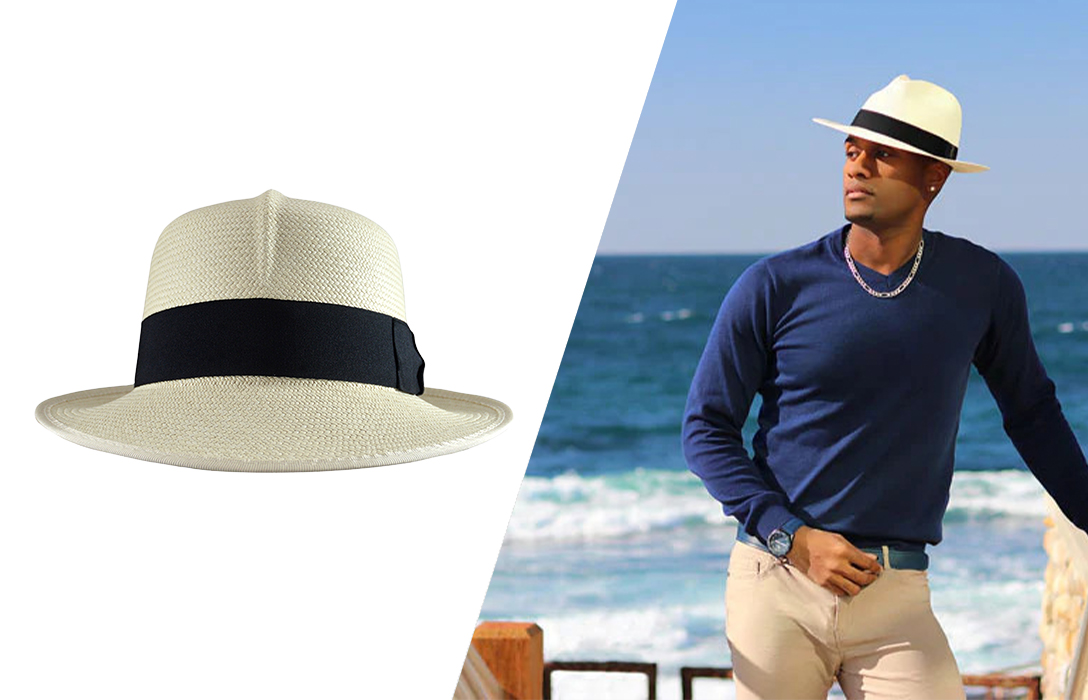 But the Panama hat is definitely a head-turner. And don't consider it an old-time relic.
Panama hats have been stylish vacation wear for decades. You can accessorize linen suits, t-shirts, short-sleeve shirts, and every other summer aesthetic.
The Panama hat's durability will help you stylishly enjoy many summers of life.
Sunglasses
Classic Italian movie star looks protective and stylish; what can you not love about sunglasses? Plus, the diversity is big enough to serve every face shape and style preference.
I suggest all-time classics like Wayfarer and Aviators for holiday or resort wear. The reason is. First, you can't go wrong with these sunglasses.
Secondly, these would add a heap of style, and you would love spending time in the sun.
Canvas Tote Bag
It's 100F in the shade, and you need to carry around some necessary goods for a summer jaunt. Believe me, a backpack isn't going to help here.
Instead, you need a tote bag. A tote bag is a nice fashion-forward move for the summer.
It would solve all your lugging problems for beach parties to road trips. However, don't go with that freebie grocery tote bag.
Instead, choose a high-quality canvas for durability, luxury, and practical utility.
Author: Alexander Stoicoff
Hi, I'm Alex, and I've studied and specialized in styling in Rome. Through my writing, I want to help men dress well and learn the purpose and significance of suits and other formal attire. My final goal is to make men more confident in their wardrobe choice and life in general.