Have your feet ever been so hot that you just wanted to rip off your socks and shoes and run around barefoot?
It isn't realistic to ditch your shoes for the day (ouch!), but you may be able to get rid of your socks.
You'll be cooler in every sense of the word. Many men are successfully wearing the sockless style, and you can, too, with the proper preparation.
Key Considerations Before Going Sockless
Deciding to skip socks can completely alter the look of your outfit.
It can make your ensemble feel carefree and casual or something more edgy, depending on your outfit and the setting.
So, it's important to determine what look you're going for and understand the effect of exposing your ankles.
It's also helpful to do a bit of soul-searching to check whether the look you intend is appropriate for your setting.
If you're dressing for a formal or professional event, dress socks will be an essential feature of your suit.
And finally, check the thermometer outside!
If the temperature is chilly, are cold ankles worth it? Aside from being uncomfortable, you'll look out of place.
Features of Shoes Suitable for Sockless Wear
Not all shoes work well with going sock-free. And even still, some are designed more favorably for this style.
Look for a pair of shoes that are cut at the ankle or below. Anything above the ankle doesn't look right without socks.
You want your shoes to be breathable, too. You don't need to encourage your feet to sweat too much.
The appropriate shoe material can help with this. Natural materials, such as genuine leather or a woven cotton canvas, are best.
Consider the Alternative: No-Show Socks
You don't need to go completely bare to look barefoot. There are many benefits to wearing socks, and you can still get those benefits without appearing to be wearing any.
No-show socks are cut super low around the edge of your foot, completely covering your toes and heels.
They're usually very thin and comfortable, so you may not even remember you have them on during the day!
They're an excellent way to avoid foot odor from sweaty feet since they help absorb foot moisture. They also protect your shoes from getting warped!
Opt for a neutral color of no-show socks. Even though they sit very low on your foot, they may peek out over your shoe at times, so don't go with a bold color.
Pick something that matches either your skin tone or your shoe color.
The Best Shoes to Wear Without Socks
For many, the concept of going sockless is a blend of style, comfort, and a little audacity. And while the notion might seem effortless, the choice of shoe style matters immensely.
You can't wear every shoe without socks, so it's essential to make the right pick.
Loafers
Loafers were designed to slip on and off easily, making them ideal for a sockless appearance.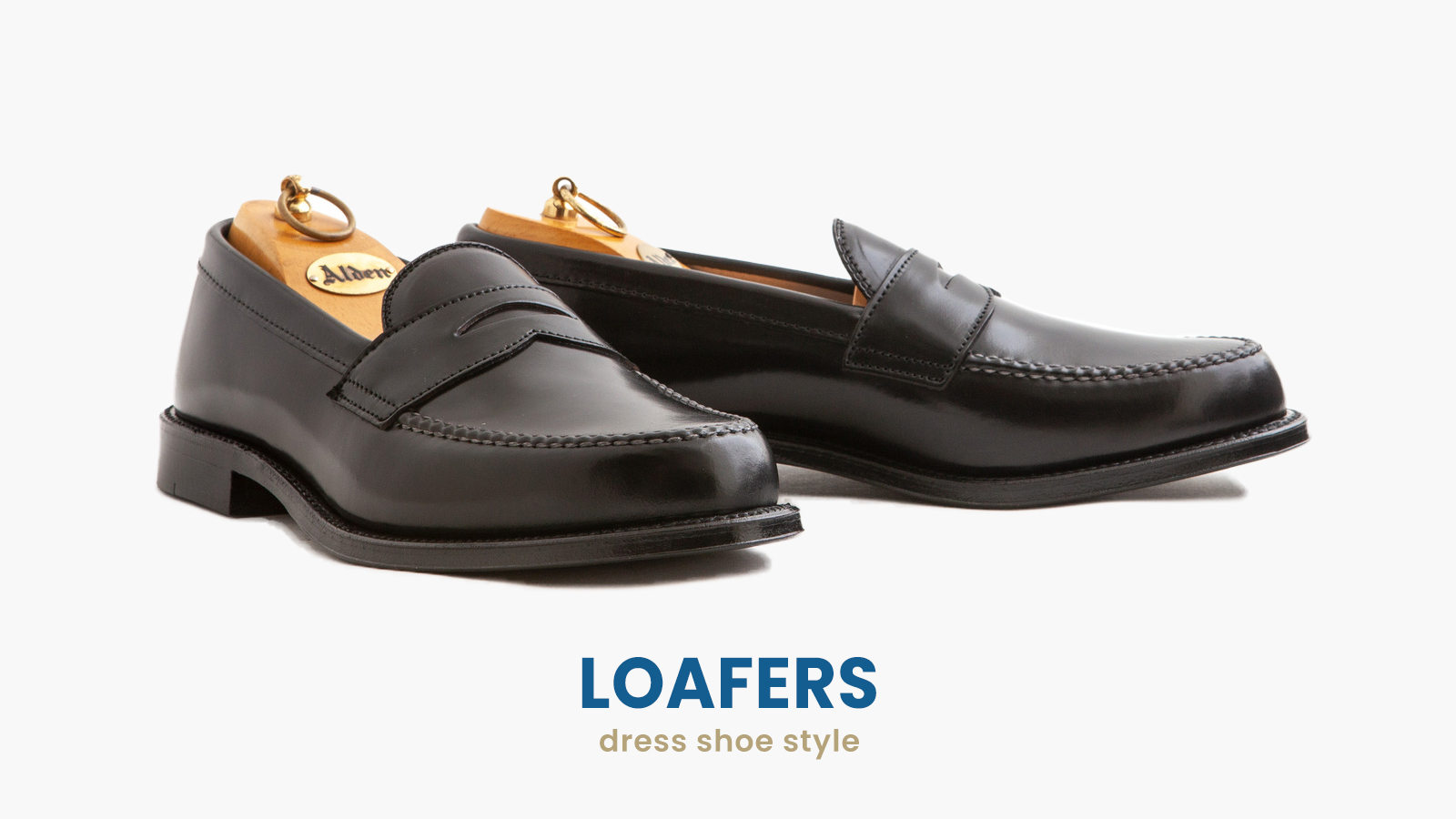 Wearing loafers without socks exudes a casual, chic style, especially in warmer months.
However, to prevent potential foot odor and discomfort from sweat, it's crucial to choose loafers made of breathable materials, such as leather or suede.
In addition, you can imitate a sockless look by wearing loafers with no-show socks.
But with the right care and choice of materials, loafers can be effortlessly styled without socks for a comfortable and trendy look.
Boat Shoes
Wearing boat shoes without socks epitomizes a relaxed, summery vibe, especially when paired with shorts.
Originally designed for sailors, these shoes were made to be worn sockless, ensuring quick drying and no water retention.
The sockless look is about aesthetic appeal and comfort during warmer months when socks might cause excessive sweating.
And with care and awareness, the sockless boat shoe look remains a stylish summer choice.
Espadrilles
If you're looking to add a hint of Mediterranean charm to your attire, look no further than the espadrilles.
Marked by their distinctive jute rope soles and cotton or canvas upper, these shoes are the epitome of casual chic.
Being light and breathable, espadrilles are a summertime staple, especially in coastal locales.
Going sockless with these babies only accentuates their beachy origin, making you vacation-ready in no time.
Moccasins
Moccasins, with their origin in indigenous cultures, are crafted for comfort and a close-to-earth feel.
Opt for moccasins made from breathable materials, primarily genuine leather, to ensure comfort and minimize sweat.
Going sockless in moccasins can encapsulate a blend of cultural homage and modern style when done with care.
It projects a relaxed resort-style aura, making them perfect for relaxed weekends or quick getaways.
Sneakers
From minimalist to bold "dad" sneaker styles, the world of sneakers offers something for everyone.
While traditionally matched with socks, the latest fashion trends favor the sockless sneaker look.
It's urban, it's young, and it carries a dash of defiance. Go for low-top sneakers for the best sockless experience, keeping them breathable to maintain freshness.
Monk Straps
Rocking monk straps without socks is the ultimate style move for the sophisticated gentleman.
Distinguished by their buckle closures (either single or double-strapped), these shoes, predominantly crafted from leather, emit sophistication.
Going sockless with monk straps takes your fashion game to another level, lending an edgy yet refined touch to your ensemble.
Brogues
Brogues, recognizable by their intricate perforations and design patterns, were traditionally considered formal footwear.
The decorative holes, initially designed for practicality, now serve as a unique style element.
But modern fashion trends have seen them paired with everything, from tailored suits to relaxed jeans.
So wearing brogues without socks results in a daring fashion statement, blending classic and contemporary in a seamless dance.
Preparing Your Feet for No-Sock Wear
Choosing the best shoe to wear without socks is a large part of winning the sockless battle, but not all of it! As with all aspects of outfit planning, this also requires a bit of forethought.
You may need to collect a few products to keep on hand for these sockless days. They can increase your comfort and help your feet be a bit less (ahem) gross at the end of the day.
Foot Hygiene for Sockless Wear
If you are going totally barefoot in your shoes, your feet are likely to get quite sweaty. This can lead to odor and bacteria, not to mention a bit of discomfort.
Thankfully, you can do a few things to keep the insides of your shoes clean and sanitary. Invest in shoe deodorizers or tea bags to help remove any lingering smells.
A cedar shoe tree is also a handy item to keep in your closet; it will dry up moisture from the day and can also absorb some of the odor.
Insoles are another excellent addition to your shoes. They're breathable, so they can absorb moisture as your feet begin to sweat. And they're cushiony, which can feel wonderful.
Consider purchasing an anti-microbial spray to douse your shoes when you remove them. This can prevent bacteria buildup, which can be bad news for your foot health.
Moisturizing and Other Prepatory Tips
Always start your sockless day with clean feet.
Use an anti-bacterial soap to help avoid fungus growth. Consider it like your base defense against those microscopic bad guys!
A medicated foot powder can also be helpful.
Rub a bit onto your foot and into your shoe's interior. The powder absorbs smells and sweat, which also contributes to your comfort.
But odor and bacteria aren't your only enemy when having a sock-free day. Your shoes will likely rub against your heels or toes without the protective fabric to act as a barrier.
This friction may chafe your skin and create blisters or rough spots. That's why you should keep your foot moisturized if you are a frequent forfeiter of socks.
Fashion Dos and Don'ts: Styling Shoes Without Socks
While there isn't specifically a wrong way to wear your shoes without socks, there are certainly right ways.
For example, don't wear shoes that are scruffy or falling apart without socks.
Well, you shouldn't wear them ever, in general, but especially so when you aren't including socks.
People are more likely to notice your feet when you go sans socks, so your shoes will get extra attention.
And avoid baggy pants. They are likely to overshadow your bare ankles.
And besides, baggy pants tend to be very casual; if you leave the socks off, you'll only risk looking sloppy or lazy.
But do be sure to match your shoes to your outfit, not only in color but in style.
You already have to put in extra effort to pull off the sockless look; don't make yourself work harder by trying to wear shoes that aren't right for your outfit.
Creating Balanced Outfits for a Sockless Look
Perhaps the most critical part of your outfit to pay attention to when skipping socks is your trouser hem.
Pay attention to where the hem of your pants falls. You should not wear pants with a break; instead, they should land about two inches over the top of your shoe.
On the other hand, don't go too far in the opposite direction with very high-cut pants. Showing too much ankle only winds up seeming as if your pants don't fit you properly.
The width of your pant leg is just as important as the length.
Slim-cut trousers work best. Exposing your ankles is quite a sleek look, so ensure an elegant line in your pants.
Slim-fit chinos are also a perfect pairing with a sockless look.
However, nice shorts and jeans can work well, too. Even the right pair of dress pants can work.
Occasions Suited for the No-Sock Style
There are very few settings where you need to wear socks. In most circumstances, you can pull off the no-sock look; formal and business professional dress codes are a hard no, though.
The most obvious and easy way to wear the sockless style is casually.
When running around town for the day or grabbing drinks or lunch with friends, you can just slide into sneakers or boat shoes and call it done.
Pulling off a smart casual outfit without socks takes a bit more finesse. Still, this is a fun look to incorporate with your loafers or monk straps.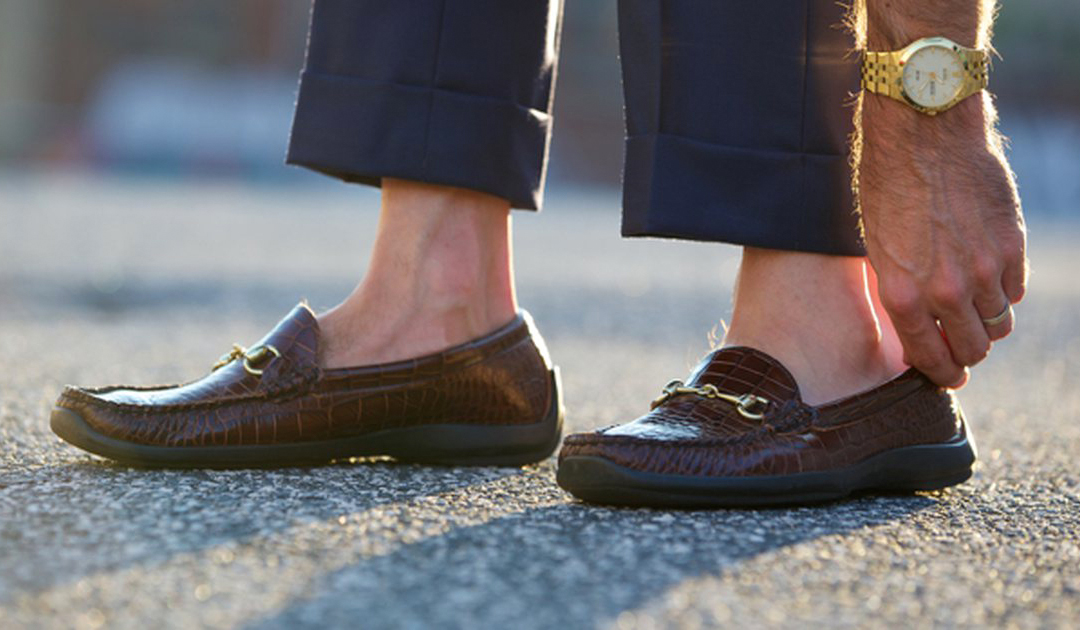 Perhaps a family event or a dinner out would be the right time to slip off your socks.
A semi-formal outfit is much more touch and go. With the right outfit combination and setting, you should be able to get away with wearing shoes and no socks.
Cocktails or an outdoor wedding are prime semi-formal settings for trying this style.
The Benefits of Going Sockless
So, with all the precautions you need to take to keep your feet healthy and odor-free, are there any good reasons to leave your socks in the drawer? You bet!
First, it's a fierce look. There aren't many better ways to look so carefree and rebellious while still looking elegant. It's a small detail but can utterly change your entire image.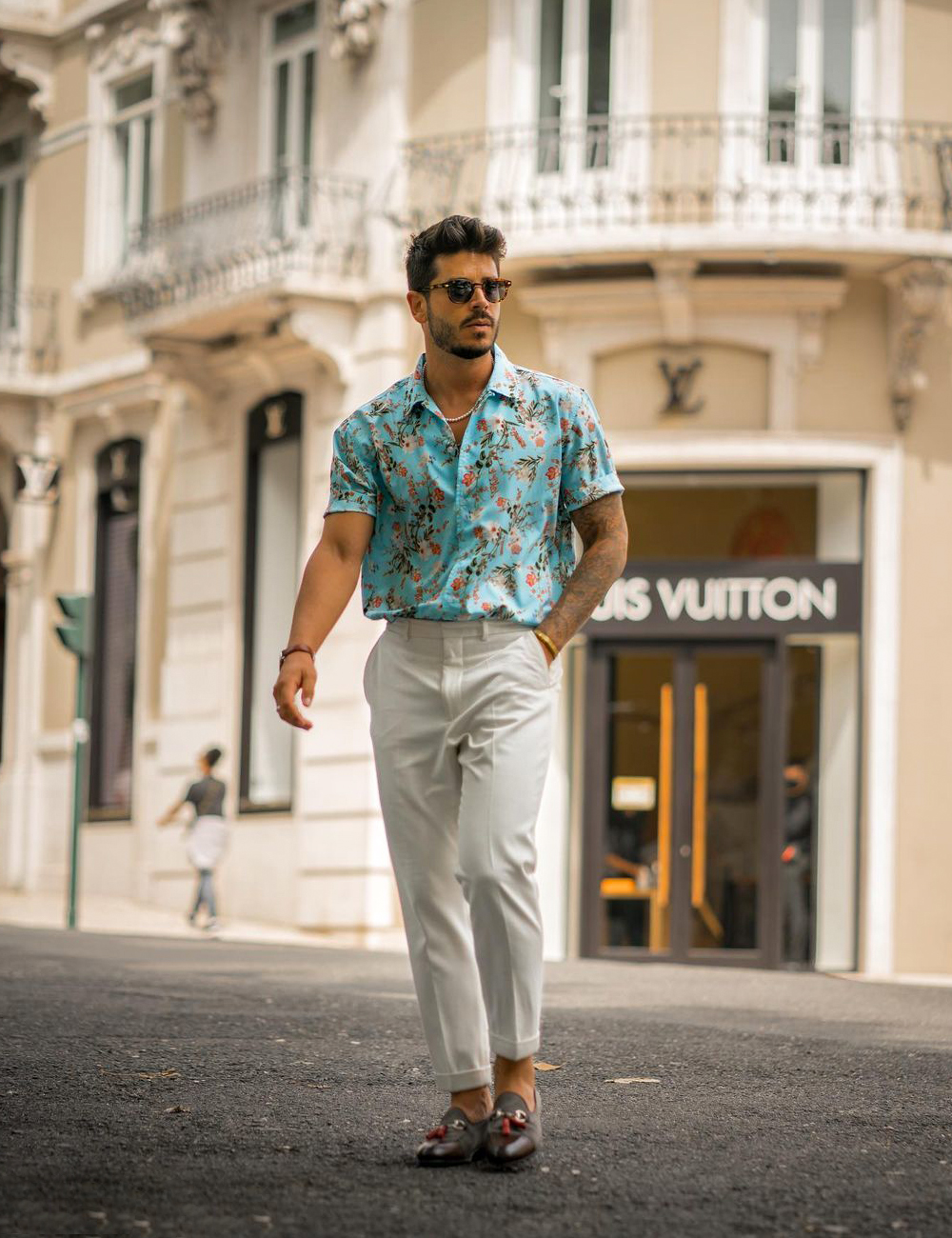 Also, as hot as summers can get, isn't it nice to leave a little breathing room sometimes?
Socks can feel totally stifling in the summer, so this is an ideal opportunity to let your feet breathe.
And hey, not including socks in your outfit means no more fussing over how to match them to your clothes. And a bit less laundry to wash! (Admit it; matching sock pairs is one of the worst chores.)
Avoiding Footwear Faux Pas: Shoes Not To Wear Without Socks
Never say never, but most dress shoes aren't a great fit for pulling off the sockless style.
Oxford and derby shoes are the most formal dress shoes and should be complemented with a pair of dress socks. If you are dressing formally enough to require those shoes, you'll likely need to be wearing socks.
Of course, any shoes made from patent leather are only intended for black-tie events, so they should never, ever be worn without socks.
And since boots, even low-cut boots like chukkas, rise above your ankle, you need to wear socks with them.
And really, what would be the point of skipping socks when wearing boots? It really wouldn't alter your outfit.
Shoes Without Socks FAQs
Can I wear dress shoes without socks?
In some cases, it would be acceptable; for example, if you are dressing in a smart-casual style. However, any formal or professional suit requires socks.
Not wearing socks in formal settings would look very out of place.
How to wear no-show socks with shoes?
The key to wearing no-show socks is to opt for a neutral color that matches your skin tone or the color of your shoe. You can just slide them over your toes and heels and go about your day with no worries of sweaty feet!
How to avoid inconveniences when wearing shoes without socks?
Sweaty feet are the greatest enemy of going sockless.
So rely on medicated foot powder to help absorb any moisture, or purchase breathable insoles. These will allow air to circulate better and can also wick away sweat.
Can I wear barefoot shoes with socks?
If a pair of shoes were designed to wear without socks, it's important to respect that. Adding socks with your sandals doesn't do you any fashion favors.
You may want to keep the sand out from between your toes, but you'll look ancient.
How to make shoes not smell?
Fighting foot odor is a huge challenge when going sock-free. The best way to avoid it is to wear no-show socks. You can also spray the insides of your shoes with shoe deodorizer after each wearing.
Author: Alexander Stoicoff
Hi, I'm Alex, and I've studied and specialized in styling in Rome. Through my writing, I want to help men dress well and learn the purpose and significance of suits and other formal attire. My final goal is to make men more confident in their wardrobe choice and life in general.