It's tempting to think that it takes a certain kind of guy to pull off pairing loafers with jeans.
But don't write off this look just yet; anybody can wear this combination!
If you've not had success making this match in the past, it's time to try again.
Let's go over some guidance on how to make this combo work so you can add a bit of flair to your personal style.
Types of Loafers Suitable for Jeans
Who knew that there were so many different types of loafers for men?
Naturally, that means that there are also varying levels of formality, as well. So, it's necessary to find the appropriate loafer to match the informality of your jeans.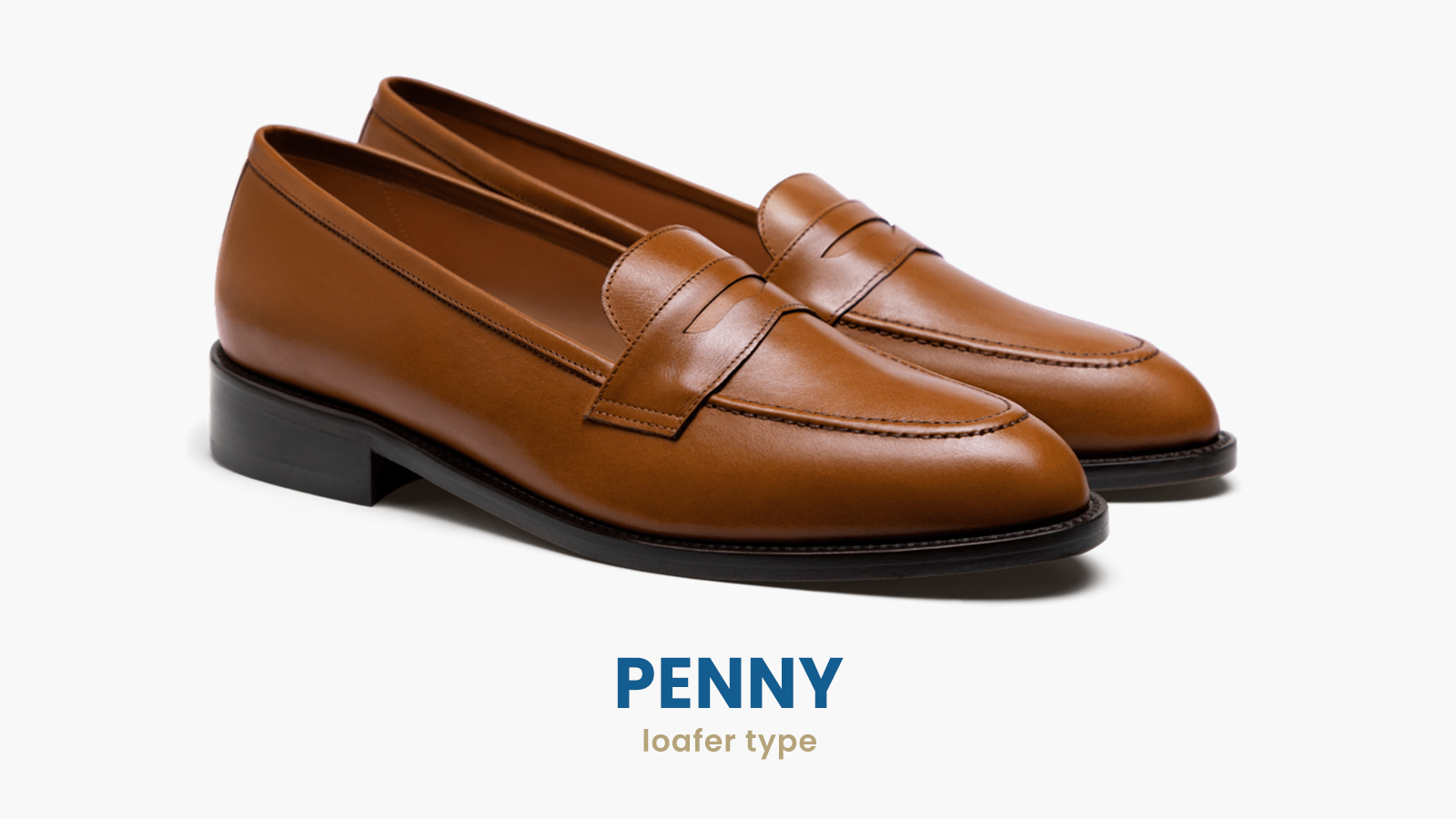 You can recognize formal loafers primarily from their shape: they are often slim and delicate, with a pointed toe.
Avoid loafers that take that shape, and steer toward rounded toes and a clunkier sole and heel.
For example, horsebit loafers are decidedly too formal.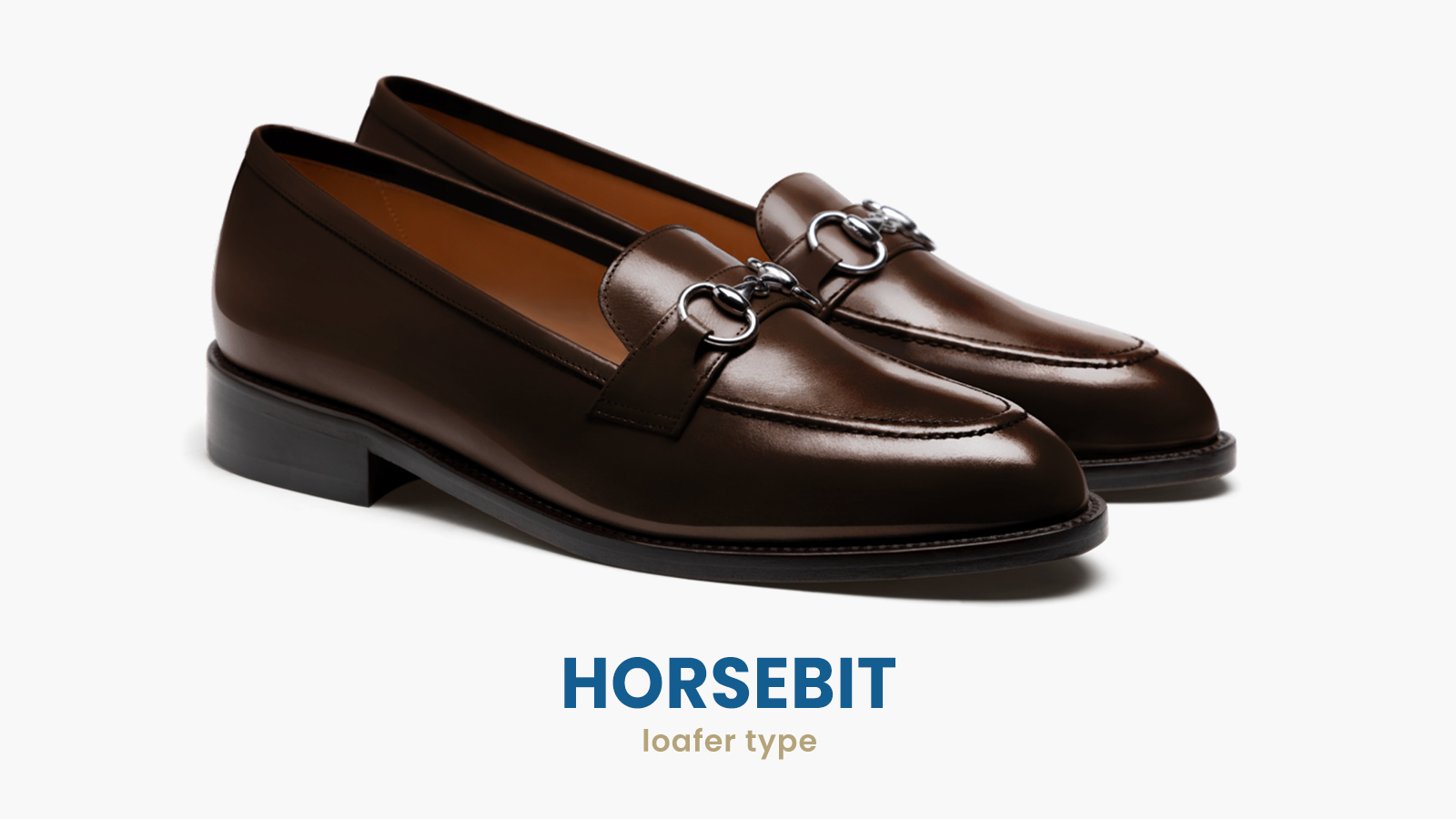 Penny loafers and tassel loafers are more in line with the tone your jeans set.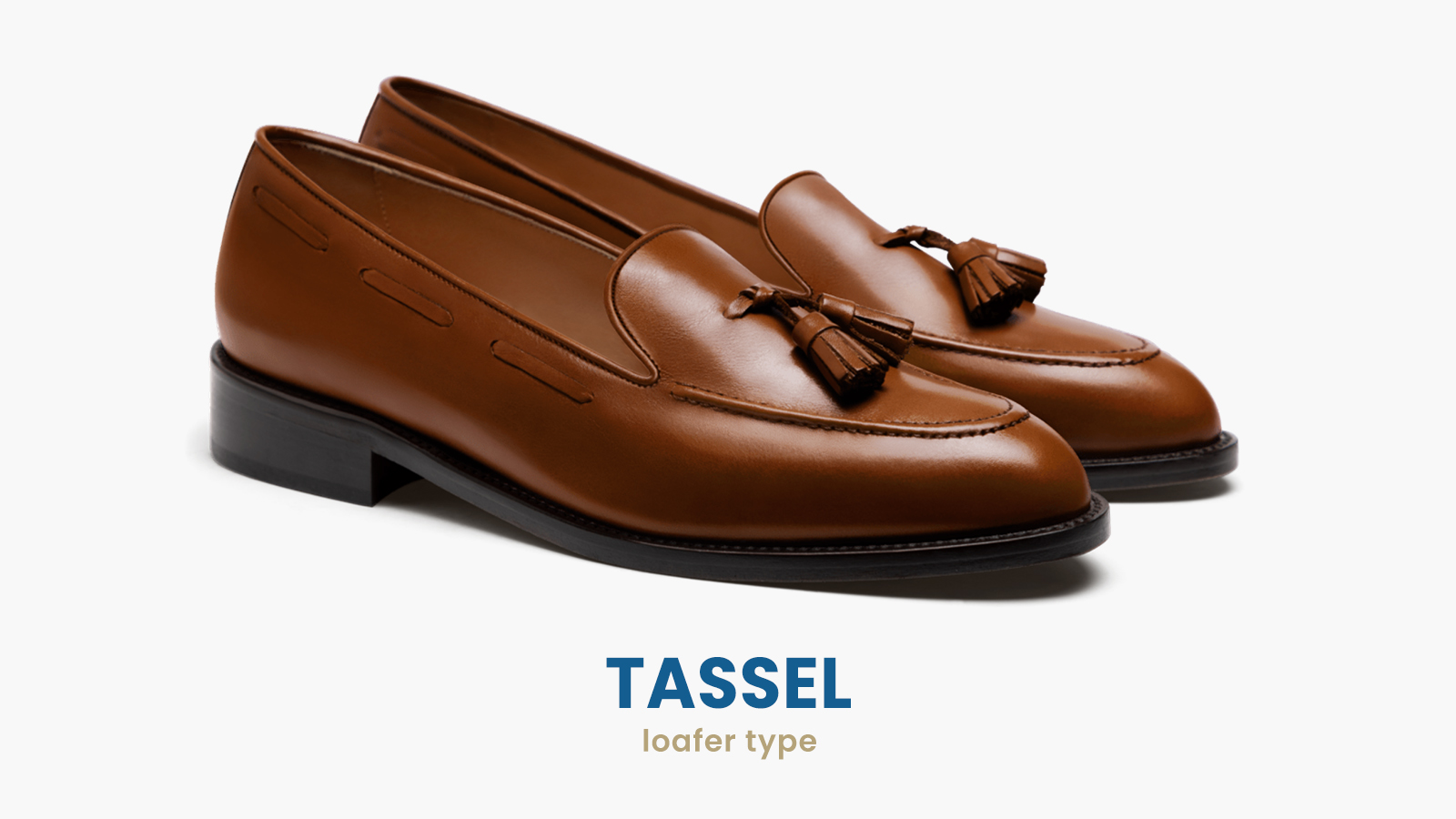 The shoe's material is also a factor. Leather is the most common material for loafers and works fine in many cases.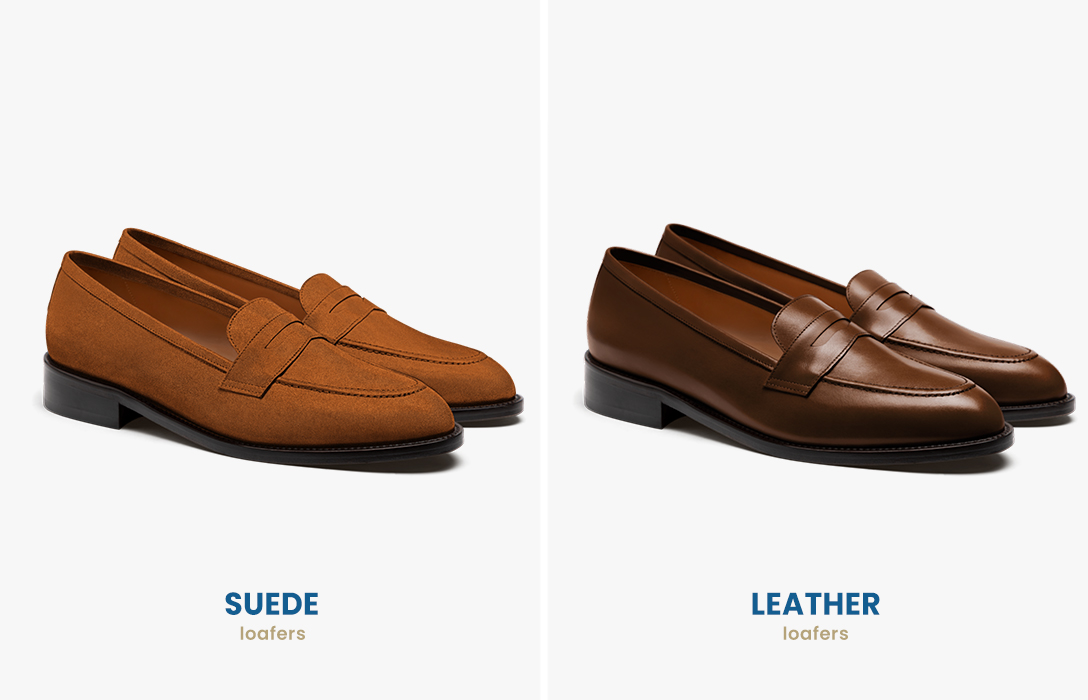 However, suede is always less dressy and, therefore, a good match for jeans.
Choosing the Right Jeans
Surprisingly, most jeans fits work fine with loafers. Slim-fit jeans are the ideal choice since they look spectacular with jeans.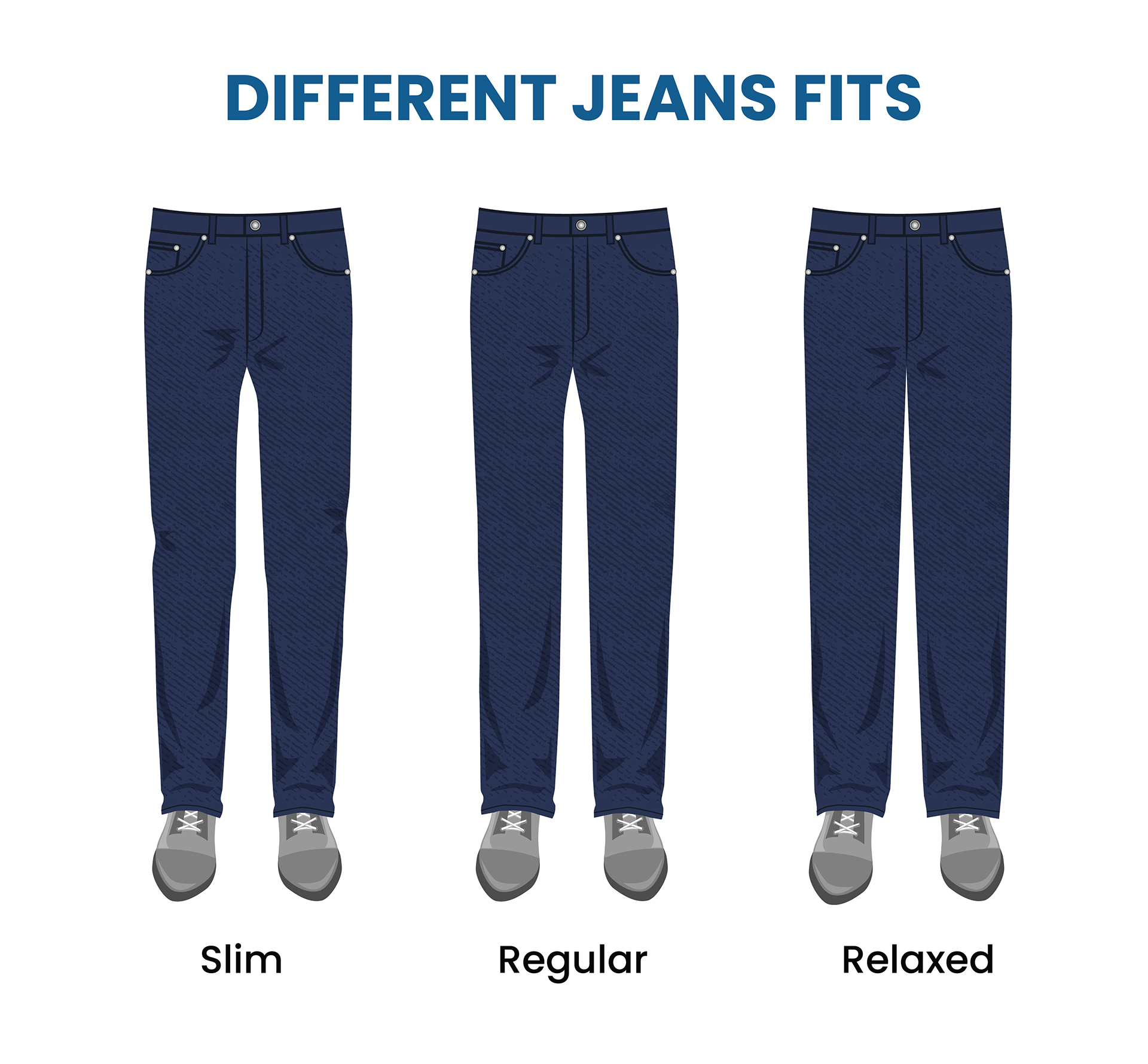 That said, even straight leg and bootcut can work well.
Rather than fit, it's the color of the jeans that can ruin your look. Darker is always better, but medium shades are often fine, too.
Above all else, avoid distressed jeans. They only look worn out and ragged, making them a complete mismatch with loafers.
And steer clear of jeans with any rips or stone washing.
Styling Tips & Tricks
Now that you've chosen the right shoes and jeans, you're good to go, right? Not quite yet!
Mixing casual pants like jeans with dressier shoes like loafers means you're throwing standard fashion rules out the window.
And while that's usually acceptable, you should also expect that other rules come into play to help you make this pairing successful.
Let's run through a few more tips to help you not just make this look work for you but to make you shine!
Mastering the Sockless Look
Since jeans are typically casual, why not lean into that and skip wearing socks?
After all, you're already bucking tradition by mixing loafers in, so why not keep on going?
Not including socks with an outfit indicates that you're having a leisurely day, just relaxing and going with the flow. I can't think of a better message when you're wearing jeans!
However, you should consider the hygiene issues around going sockless.
Your feet are likely to sweat in leather shoes, which makes bacteria and germs more likely (not to mention how uncomfortable that is).
To avoid bothersome issues like athlete's foot and terrible odor, check out no-show socks. They keep you covered and sanitary!
As a final note, wearing socks with loafers can actually offer a dash of formality or a pop of color to this otherwise straightforward outfit.
The Right Shirts to Match the Outfit
Jeans and t-shirts go together like peanut butter and jelly; they're just a natural match.
And even if you're completing your look with loafers, they still make a great combination. Your loafers raise the stakes on this ubiquitous casual outfit.
Most T-shirt styles go well with jeans, but I prefer the look of crew-neck and polo T-shirts.
However, you aren't limited to only T-shirts. Create a smart-casual effect by swapping out your tee for a button-up shirt.
A dress shirt pairs seamlessly with jeans. And when matched with dark denim, it elevates the look to a whole new level of sophistication!
Read more: how to pair dress shirt with jeans.
Or why not try a button-up shirt under a crew neck or V-neck sweater for an unexpected approach? It will create a well-put-together look that elevates the casual nature of jeans.
Blazer with Loafers and Jeans
Typically, I'd tell you that wearing a blazer with jeans is a tough sell. The two garments seem too far apart on the formality scale.
However, it's a different story if you have the proper shoes. Loafers seem to bridge the distance between the blazer and jeans for a very smart ensemble.
However, you need to ensure you have the right jeans and the right shirt. Remember to keep the denim dark, and a slim fit works best to balance the flowy jacket.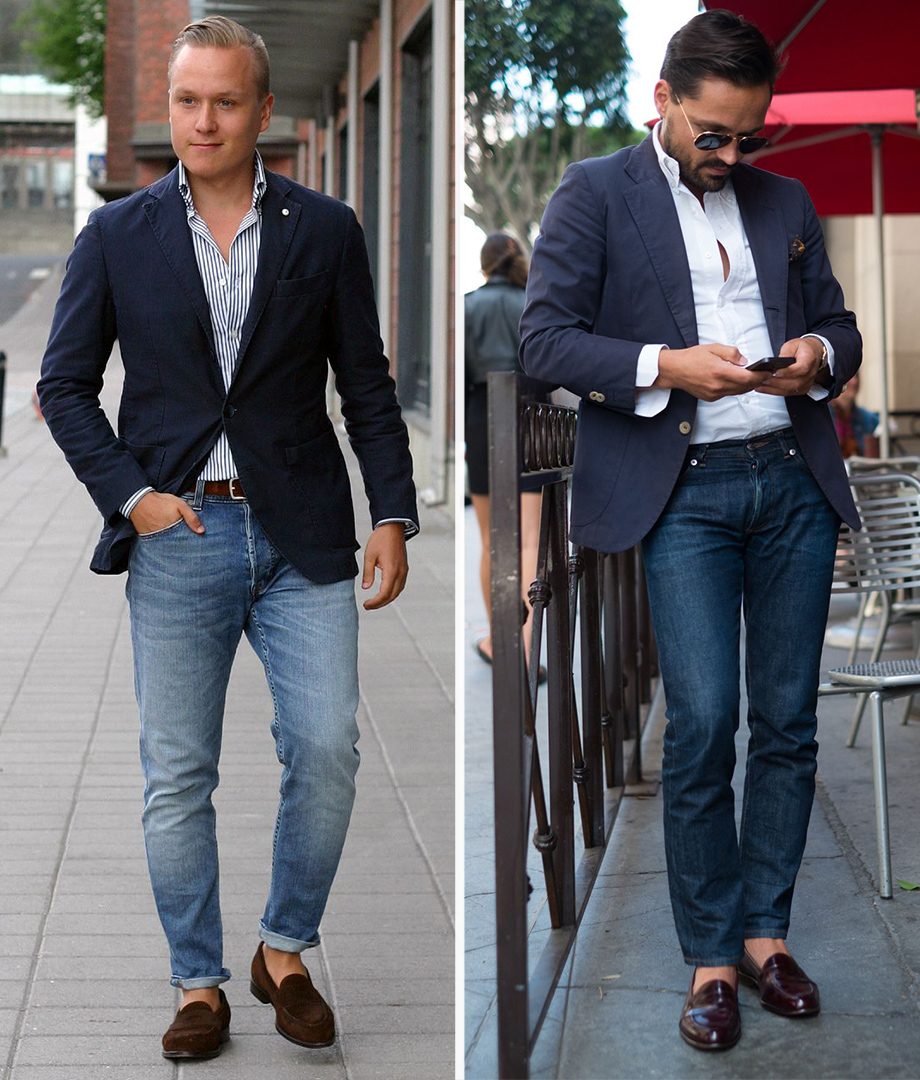 Avoid wearing a T-shirt with this outfit since that will feel too mixed up. If you want to skip the button-up, keep your look cool and contemporary with a turtleneck.
Color Coordination is Key
Your look is bound to fail if you don't wear suitable color loafers with your jeans. It's subtle but can throw off your entire outfit.
To be sure you are making a proper pairing, keep in mind that the tones of your shoes and pants should match.
As a rule of thumb, light loafers work better with light jeans, and dark loafers go with dark jeans. It's certainly not a hill to die on, but it helps make more elegant looks.
Strive to create a combination that compliments, not contrasts.
Subtle Accessories
You don't need much to round out this casual outfit. The shoes really become the centerpiece since they are sure to stand out against your jeans.
So, don't add pieces that will compete with that and ultimately overwhelm your ensemble.
Instead, choose one subtle and tasteful accessory. For example, a slim, simple watch is an ideal way to round out this outfit.
When to Wear Loafers with Jeans
You would (hopefully) never wear jeans to a formal event, and even adding loafers won't elevate your outfit to the appropriate level of dressiness.
So, it's only fitting to pull out this combination when casual or smart-casual apparel is suitable.
If you are still questioning, ask yourself if jeans are at all appropriate for the occasion. If the answer is a flat no, you have your answer.
Likewise, don't try this look for business. Stick to wearing this style in a relaxed social setting.
Loafers and Jeans Outfit Inspiration
Still feeling a little stumped or overwhelmed with possibilities?
I hear you. But don't worry; take a look at some of these successful examples. Use them as a template to create your own jeans and loafer outfits!
You can copy them right off the page or use them as a springboard for inspiration.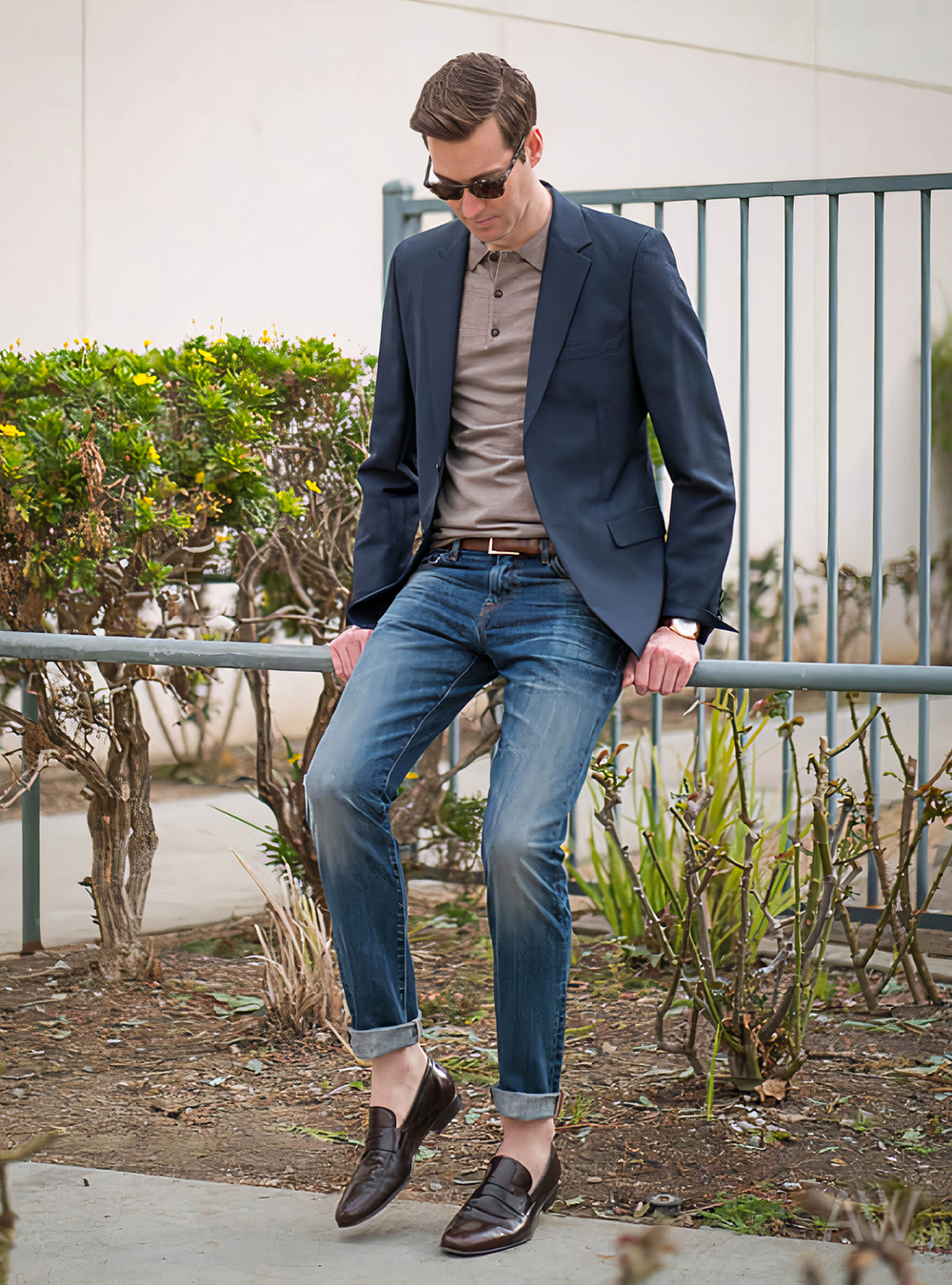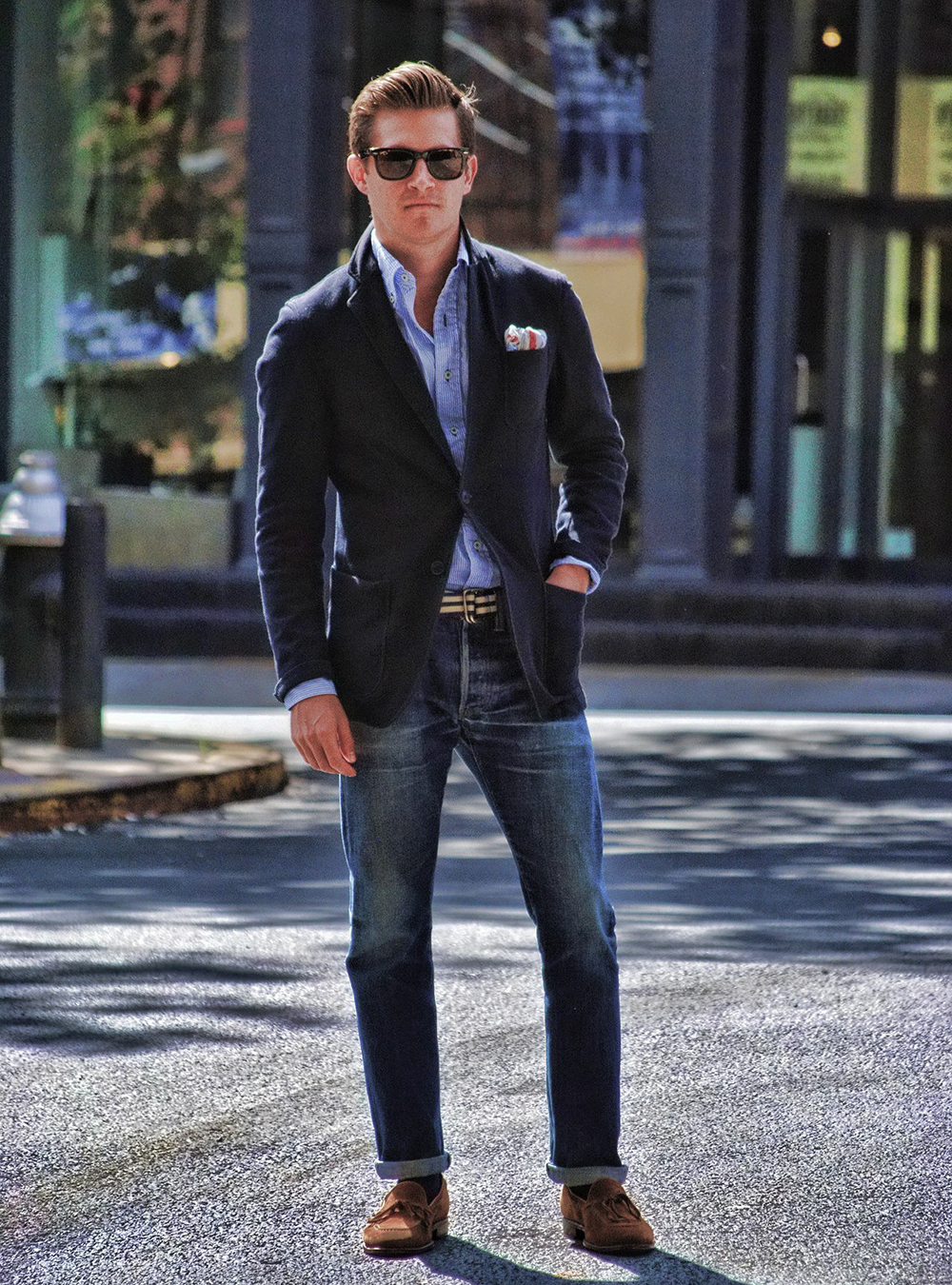 Author: Alexander Stoicoff
Hi, I'm Alex, and I've studied and specialized in styling in Rome. Through my writing, I want to help men dress well and learn the purpose and significance of suits and other formal attire. My final goal is to make men more confident in their wardrobe choice and life in general.