Fashion is a visual story we tell the world about who we are. From the leather jacket synonymous with rebellion to the tailored suit representing sharp sophistication, your clothing style speaks volumes before you utter a single word.
Let's embark on a style journey and uncover the multitude of fashion styles that men can wear with flair and finesse.
White Tie
Arguably the epitome of formal dress code, white tie is as grand as it gets. Imagine stepping into a room, exuding an aura of pure elegance and refinement.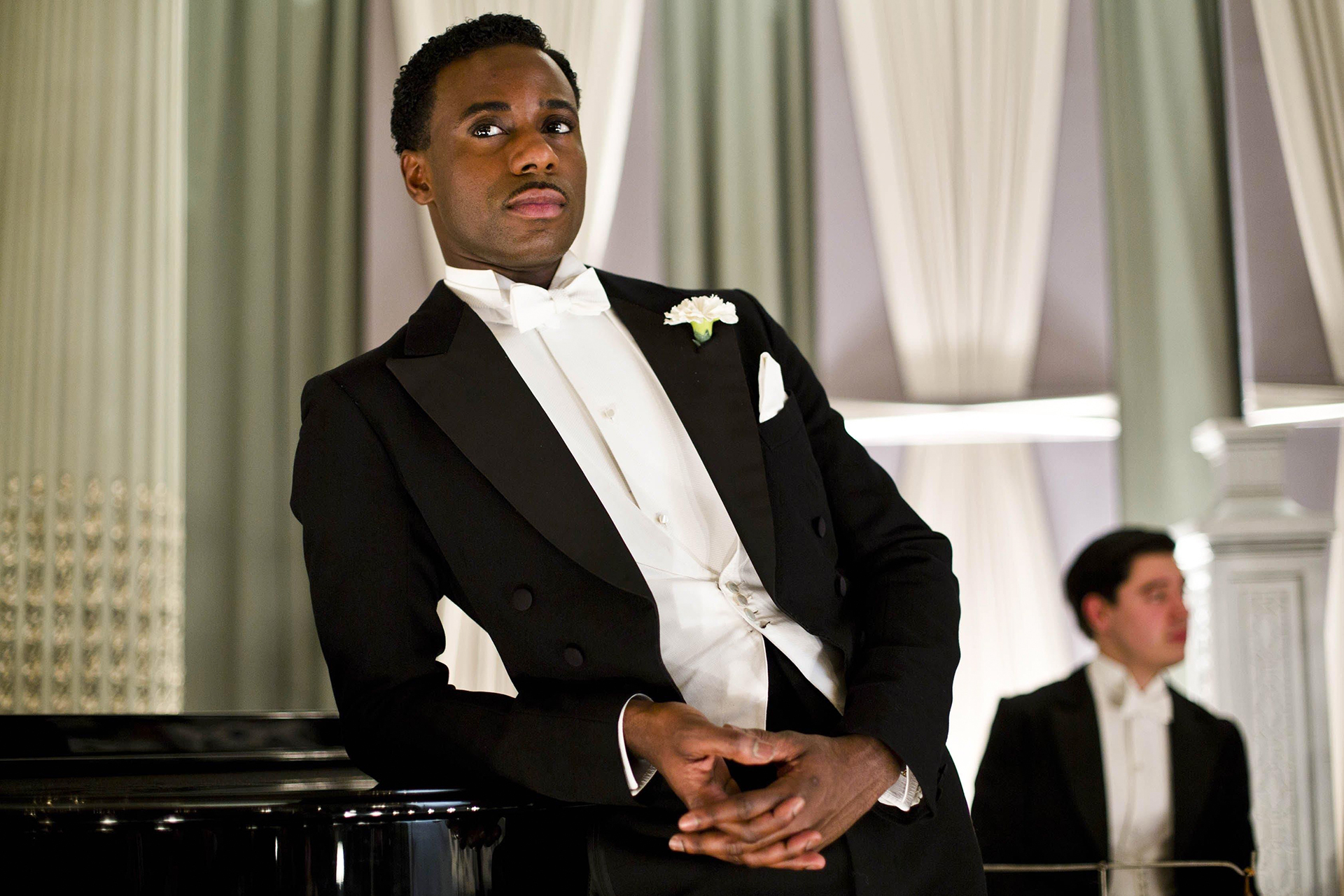 It calls for a black tailcoat, a white tuxedo shirt, and a white bow tie. I'd recommend a pair of well-polished patent leather shoes to finish this regal look.
Truly a style that demands respect and class, it's the go-to choice for the most formal of events, think state dinners and royal engagements.
Black Tie
A notch down from a white tie, but still decidedly formal, is the black tie.
Often the preferred dress code for evening events and formal functions, the black-tie look consists of a classic black tuxedo, a crisp white dress shirt, a black bow tie, and black Oxford shoes.
The key to nailing this look is the right fit. Your tuxedo should be well-tailored, providing a sleek and seamless silhouette. Remember, simplicity is the essence here; it's about looking effortlessly suave.
Semi-Formal
The semi-formal style offers a balance between the formality of a black tie and the comfort of casual clothing.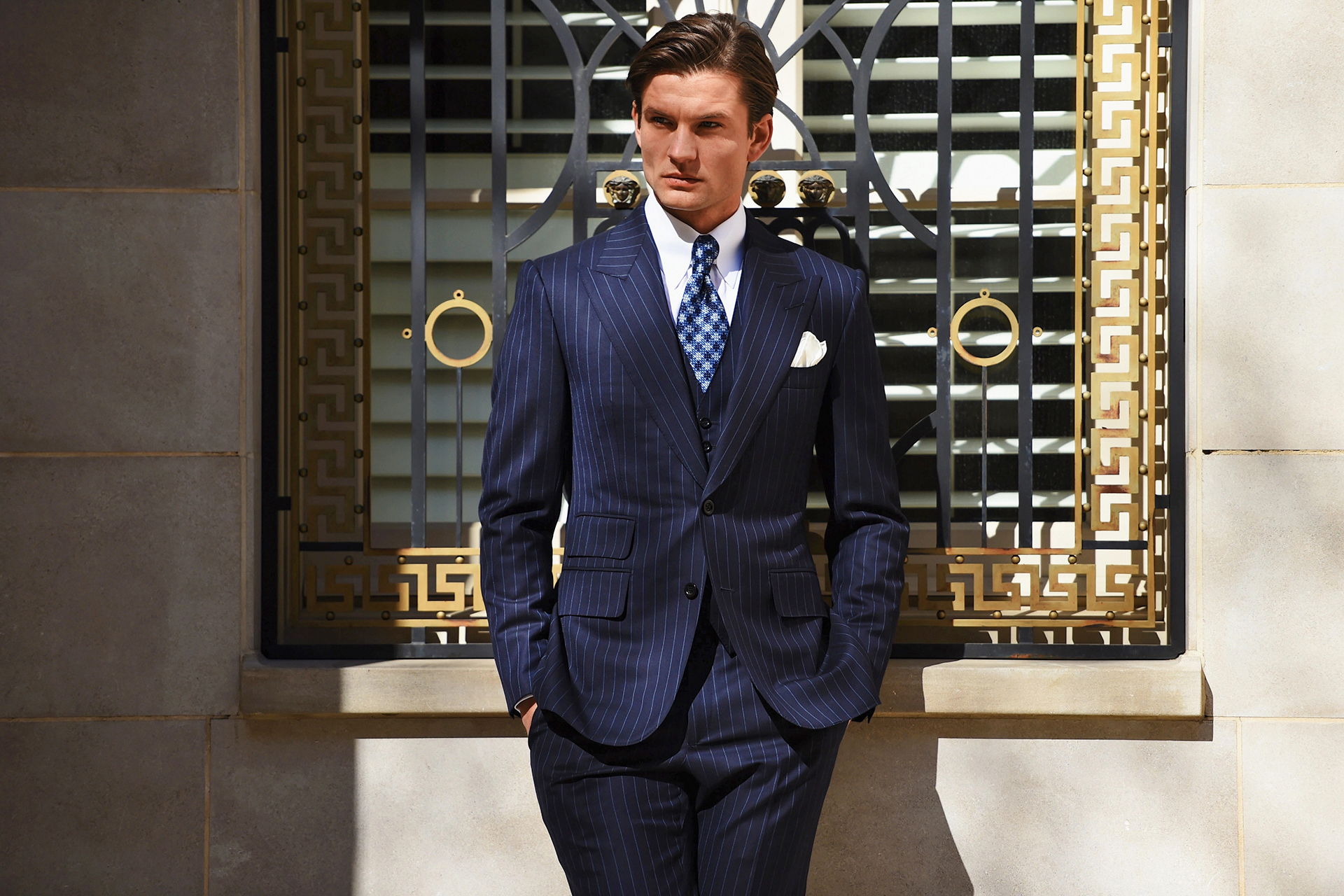 It's sophisticated yet relaxed, making it the perfect option for events that require a polished but not overly formal look.
This style usually entails a tailored suit worn with a dress shirt, and a tie is optional.
Feel free to express your personal style here with patterns or bright colors, but remember to maintain an overall sense of elegance.
Cocktail Attire
Cocktail attire is a style that mixes fun with formality. It's a dress code typically called upon for evening social events and parties.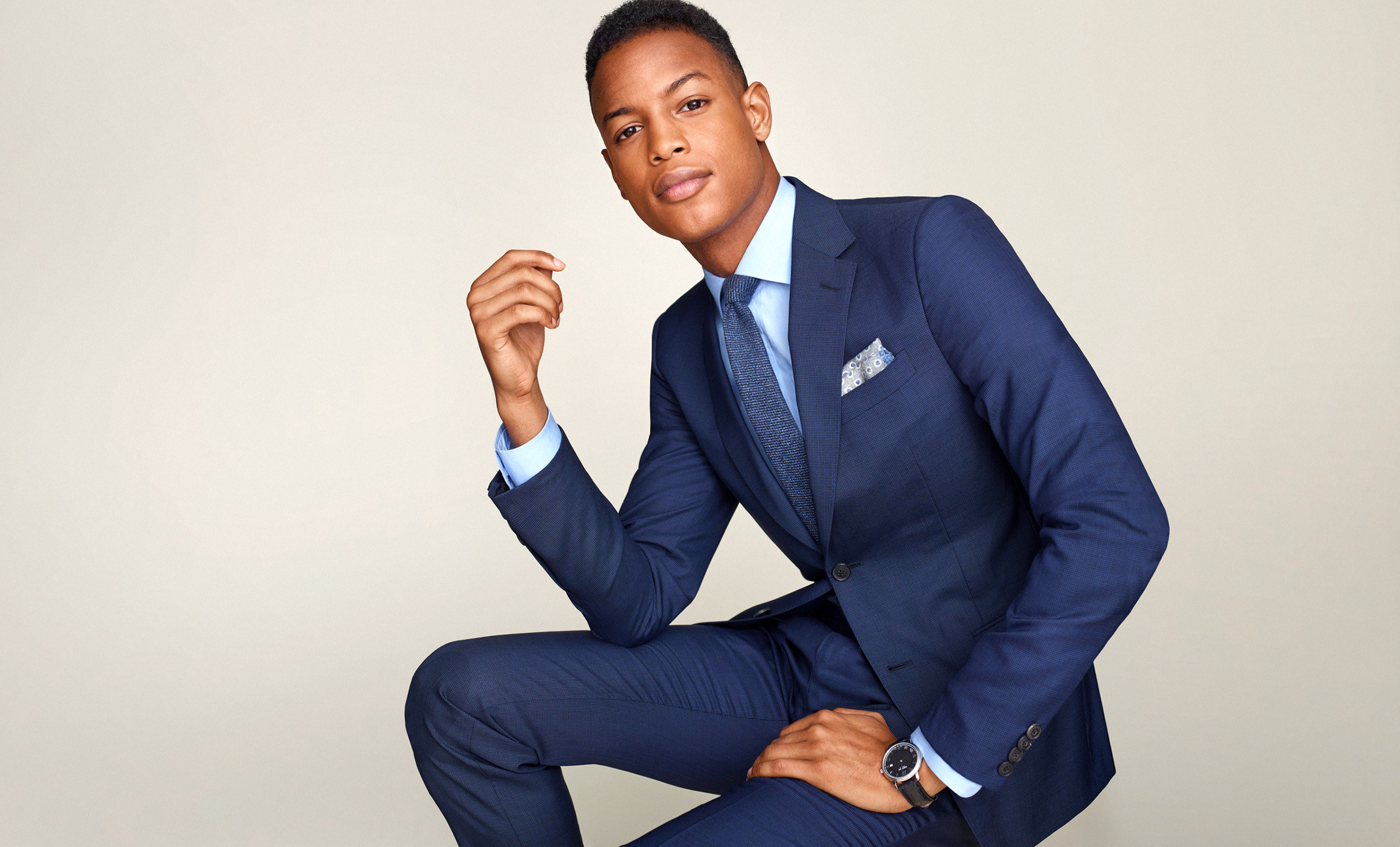 This is where you can play with trendy clothes without breaking the dress code.
Think well-tailored suits in darker shades or adventurous patterns paired with a button-down shirt; you've got the look down.
Elevate your style with Chelsea boots or brogues for a modern twist.
Business-Formal
Business-formal is the standard for professional settings and corporate environments.
This style generally calls for a dark, two-piece suit, a crisp white dress shirt, and a conservative tie. Oxford shoes, polished to perfection, complete this look.
While less room is available for creativity here, a well-chosen tie or a nice watch can add a touch of personal style to your outfit.
Remember, you aim to project an image of confidence, competence, and professionalism.
Business-Casual
Navigating the realm of business-casual can be tricky, but it's all about balancing professionalism with comfort.
Here, we trade our tailored suits for chinos or dress pants paired with a button-down shirt. Skip the tie.
You can opt for loafers or brogues instead of formal Oxford shoes.
On chilly days, consider layering with a knit sweater or a casual blazer. Business casual offers an avenue to inject a bit more of your personal style into your workwear.
Smart-Casual
A step further towards the casual spectrum is the smart-casual style. It's about looking put-together yet relaxed, perfect for an off-duty outfit or a lunch date.
It's where a pair of jeans can meet a blazer, or a dress shirt can be paired with chino shorts. The footwear choice is also versatile – think sneakers, loafers, or Chelsea boots.
Smart-casual is all about striking the right balance between comfort and style.
Old Money Style
The "Old Money aesthetic" is deeply rooted in the customs and traditions of affluent families who have maintained their wealth over generations.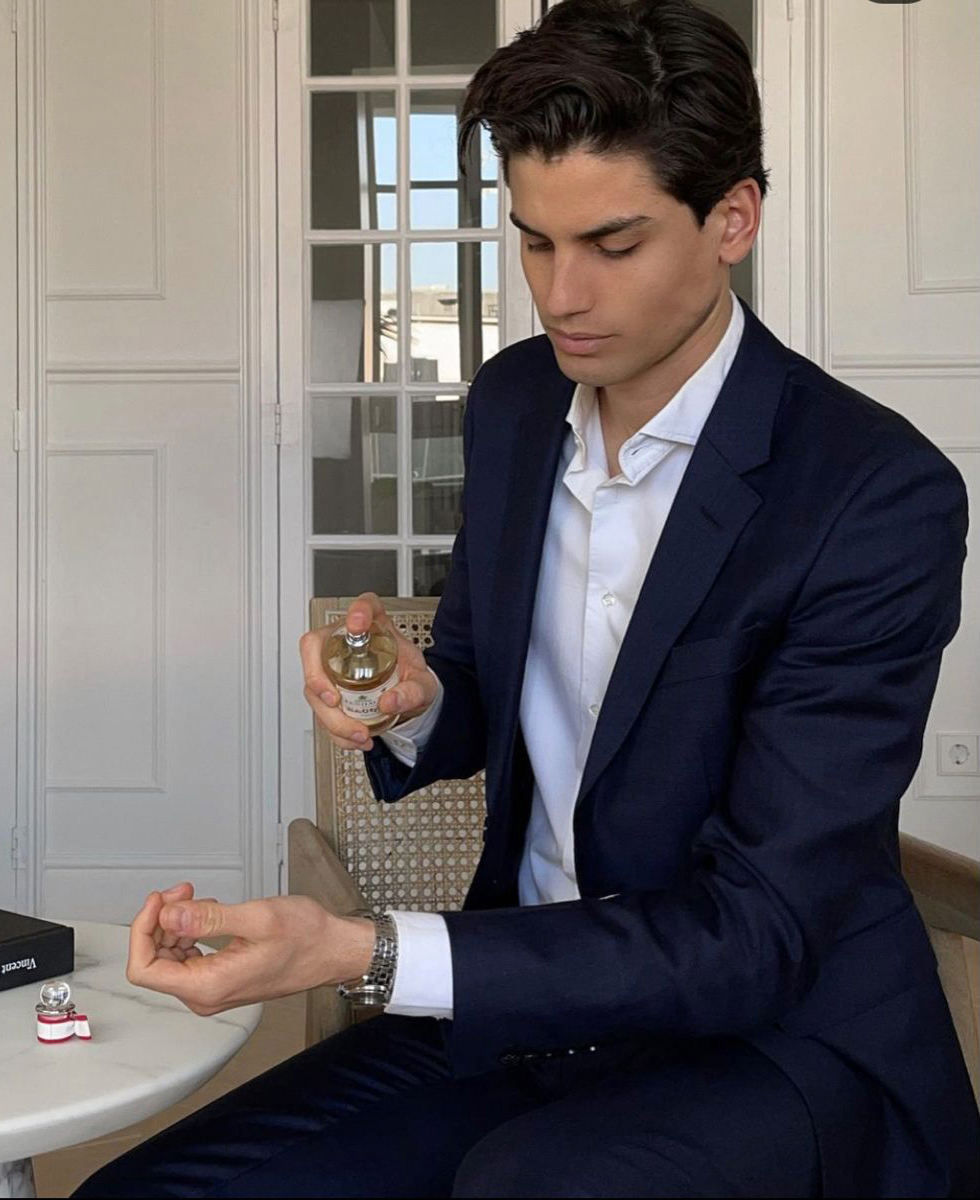 Often associated with the Northeastern United States, particularly New England and upper-class enclaves of New York, this style is synonymous with timeless elegance and subtle, understated luxury, reflecting a lifestyle where quality trumps flashy trends.
Think Ralph Lauren, Brooks Brothers, or the Kennedys – it's about timeless pieces that never go out of fashion.
Staple items include blazers, chinos, polo shirts, loafers, and an array of ties and scarves. Colors are classic and understated – navy, white, khaki, and pastels.
Dandy
The dandy style is all about sophistication and elegance. It's a throwback to the gentlemen of the 18th and 19th centuries, with a modern twist.
Key pieces include three-piece suits, pocket squares, boutonnieres, cufflinks, and polished Oxford shoes. The emphasis is on quality and detail, from the suit's fit to the choice of accessories.
The dandy look is your go-to if you want to make a refined style statement.
Preppy
Embodied in the preppy style is a return to the classic American collegiate look of the 1950s—clean-cut, high-quality, and well-tailored.
With a distinctive nod to Britain's cherished sports like rowing and horseracing, this style paints a picture of refinement and sportiness.
Signature items such as Barbour jackets, tailored blazers, vibrant rugby shirts, chinos, repp ties, khakis, crisp button-down shirts, cable knit sweaters, and loafers form the foundation of the preppy wardrobe.
The aesthetic is further elevated by patterns like plaid, argyle, or the iconic boat stripe. From textured worsted wool and classic tweeds to plaids, the fabrics lend an air of aristocratic casualness.
Finish off the ensemble with a classy watch or a leather belt. The preppy style, inherently sophisticated, is a testament to a lifestyle of leisure, education, and affluence.
Perfect for those aiming for a classy yet youthful look.
Casual
Casual style is your go-to for running errands or enjoying downtime on weekends. It highlights amenities but doesn't overlook fashion.
This category covers everything from graphic tees, polo shirts, and casual button-downs to cargo pants, jeans, or shorts. Footwear can range from athletic shoes to casual loafers.
What makes casual wear appealing is its flexible nature and the plethora of opportunities it provides for showcasing your unique style.
Athleisure
Athleisure is where fashion meets workout clothes. Born out of the desire to make athletic clothing stylish and acceptable for other social situations.
Think joggers, sports shorts, bomber jackets, hoodies, and fitted athletic tees paired with trendy sneakers. Athleisure is not just about looking like you're off to the gym; it's about nailing a sporty yet chic look.
Streetwear
Rooted deeply within the core of urban lifestyle and taking cues from hip-hop and skate subcultures, streetwear represents a dynamic fashion style that continually adapts to the ebb and flow of contemporary trends.
It is typically associated with relaxed, baggy clothing, graphic tees, cargo pants, and bold sneakers. Don't forget about accessories like baseball caps, beanies, or bucket hats.
Military / Utilitarian
Drawing inspiration from military uniforms across the globe, this style emphasizes practicality and durability.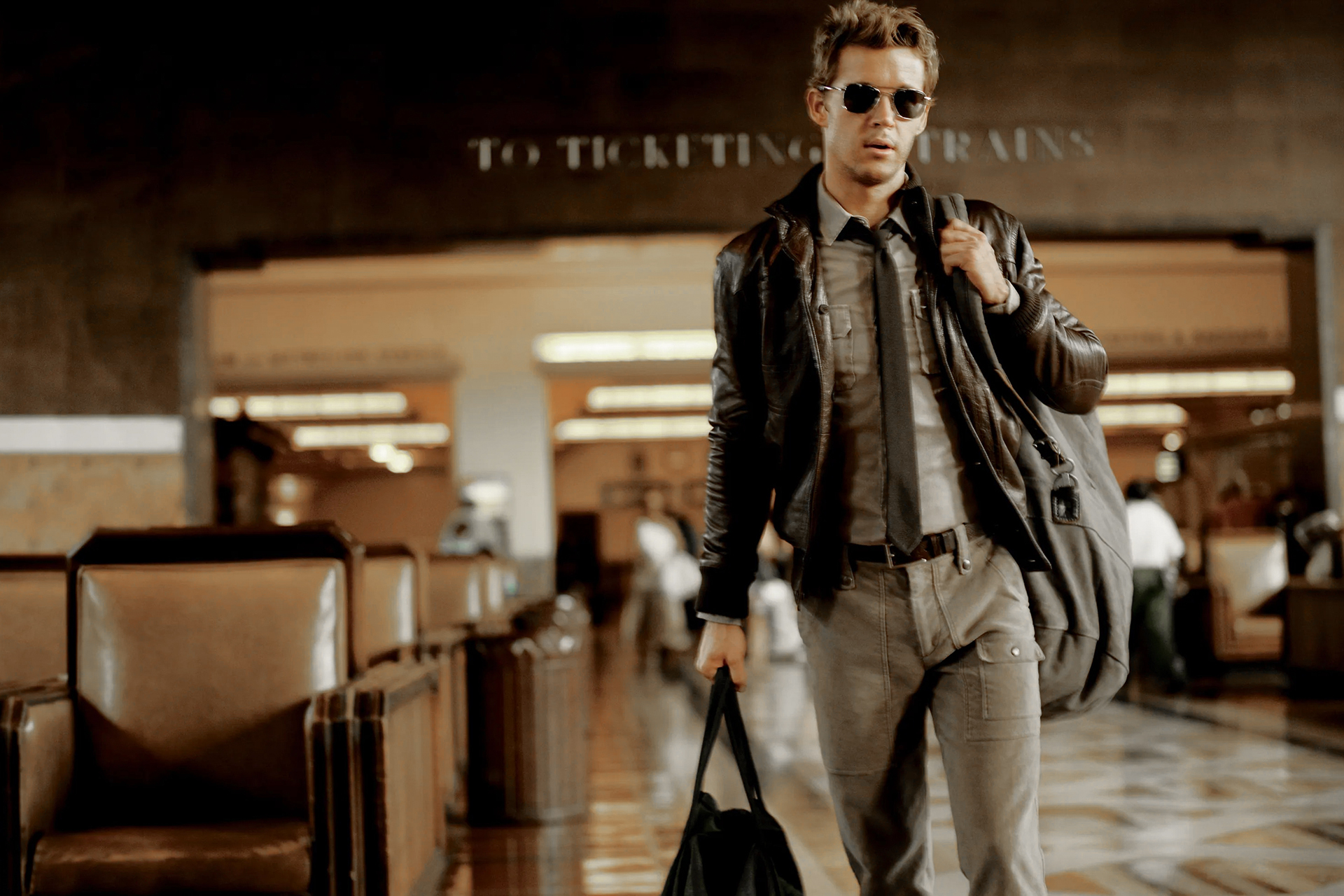 It's all about cargo pants, bomber jackets, camouflage patterns, and heavy-duty boots. Colors lean towards earthy and neutral tones like khaki, olive, beige, and navy.
The military style exudes toughness while keeping things functional and comfortable.
Minimalist
In many ways, a minimalist style can be seen as the human embodiment of a capsule wardrobe, where fewer pieces of higher quality and versatility make up the entirety of your outfit rotation.
Less is more in the minimalist style. It's about clean lines, simple patterns, and a muted color palette dominated by whites, blacks, and grays.
A minimalist wardrobe focuses on essentials:
A crisp white shirt
A perfect pair of jeans
A classic blazer
Versatile sneakers
The golden rule emphasizes fabric quality and fit rather than flashy trends.
Dark Academia
Dark academia is a style that draws inspiration from classic literature, gothic architecture, and scholarly pursuits.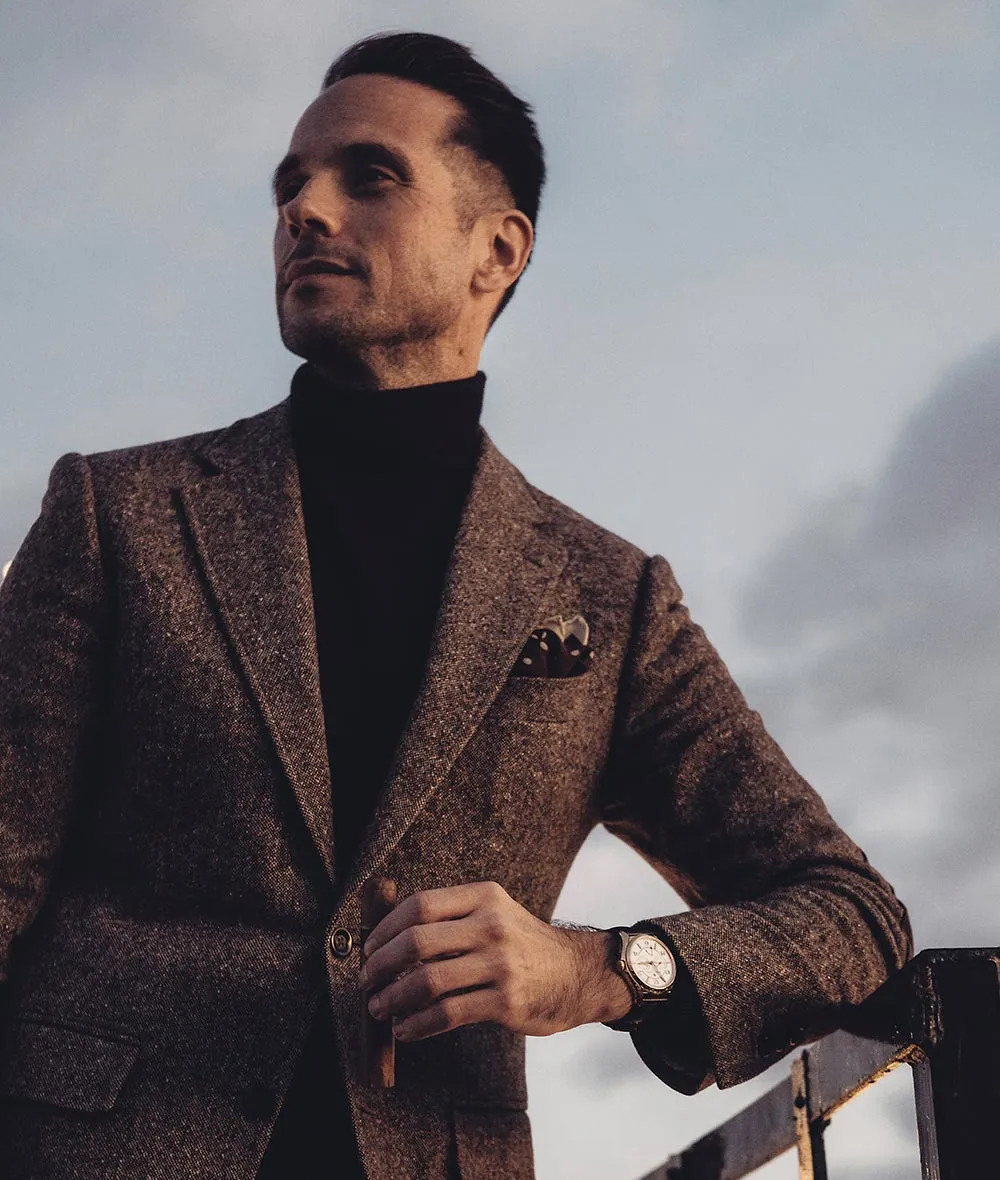 It's all about earthy tones and muted colors like brown, black, beige, and gray. Essential items include tweed blazers, turtlenecks, Oxford shoes, and vintage accessories.
Dark academia is the perfect style for those who love to blend intellectual curiosity with fashion.
Monochrome
The monochrome look is about sticking to one color or various shades of it throughout your outfit. It's a simple yet powerful way to make a style statement.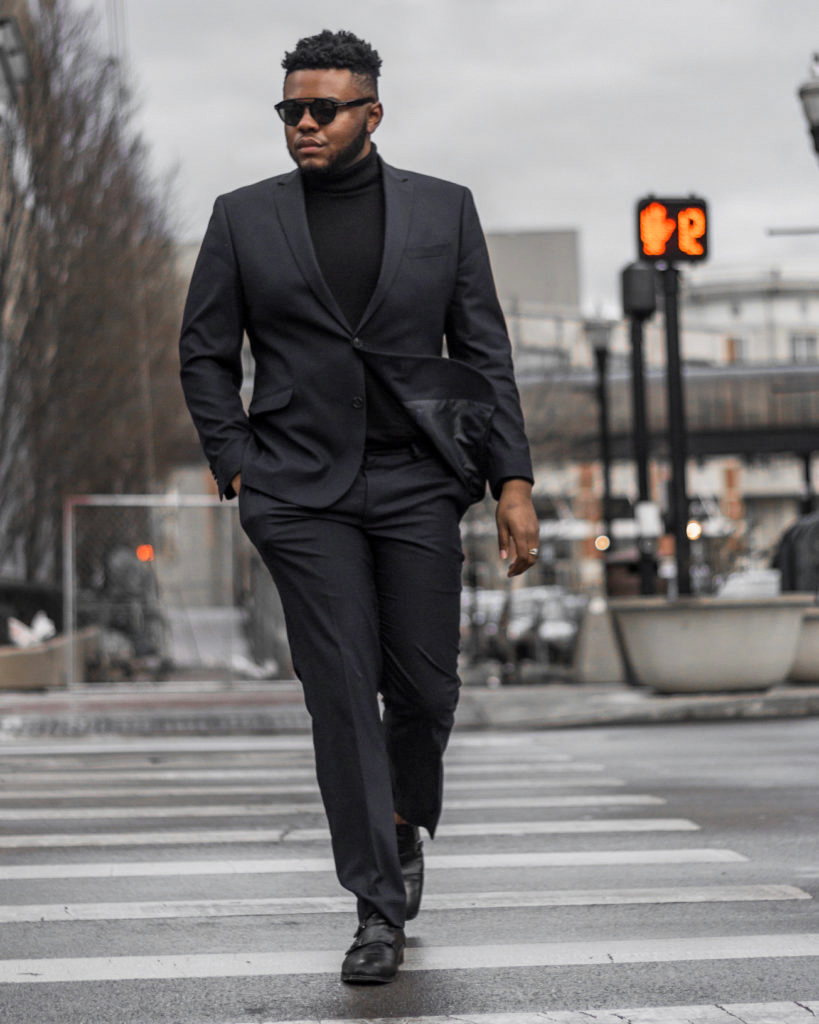 Black, white, and gray are common choices, but don't be afraid to try monochrome outfits in brighter shades.
Remember, playing with different textures and shades to add depth to your outfit is vital to nailing a monochromatic look.
Modernist
Originating from London in the 60s, the modernist style was a youth-driven movement that significantly impacted fashion and music.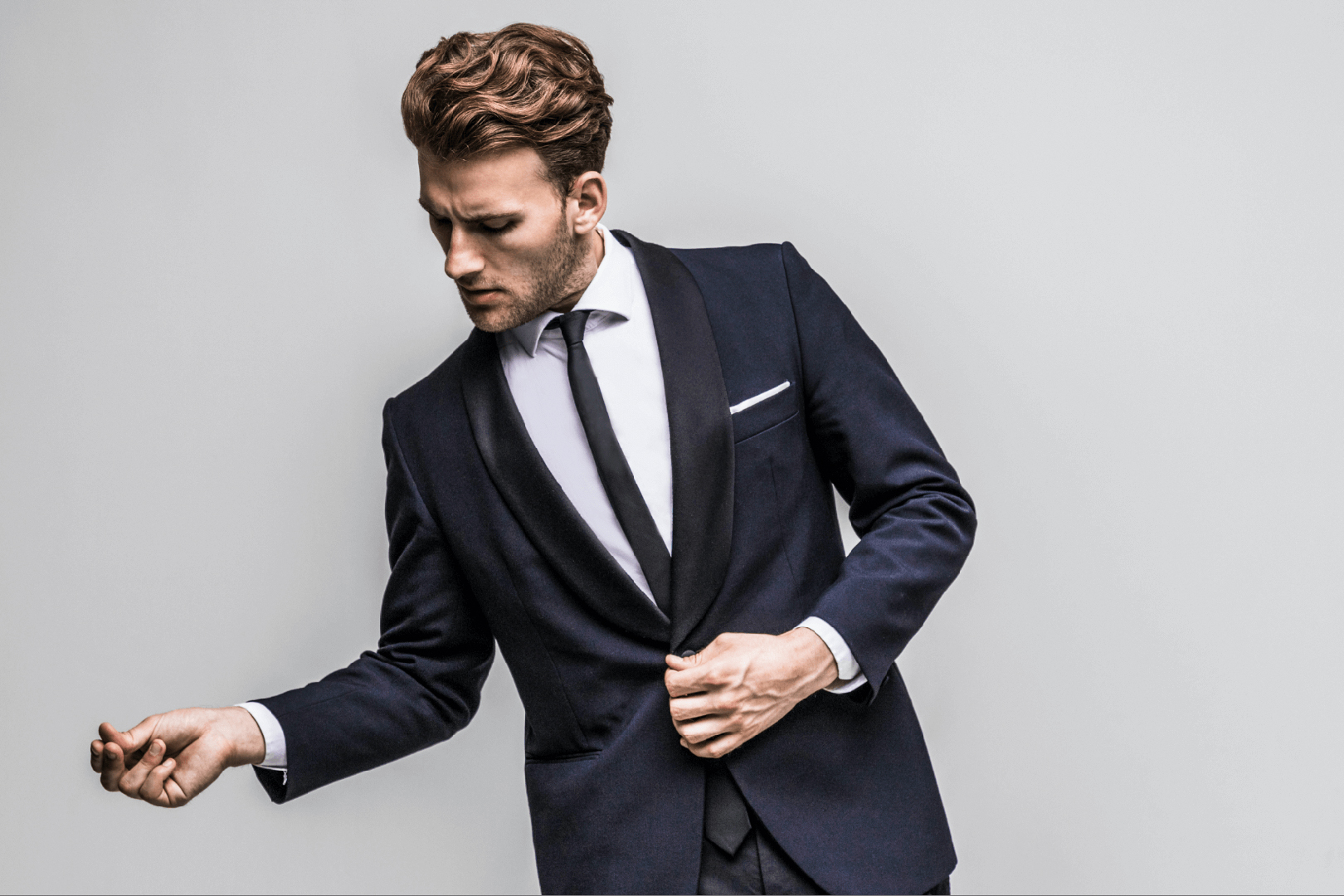 The Modernist style features tailored suits, polo shirts, slim ties, and fitted trousers. Footwear includes Chelsea boots and loafers.
Bold colors and geometric patterns give the Mod style its distinctive, trendy edge. Always remember to maintain a clean-cut, neat look – that's what being a Mod is all about!
Nautical
The nautical style, also known as sailor or marine style, takes inspiration from seafaring and naval traditions.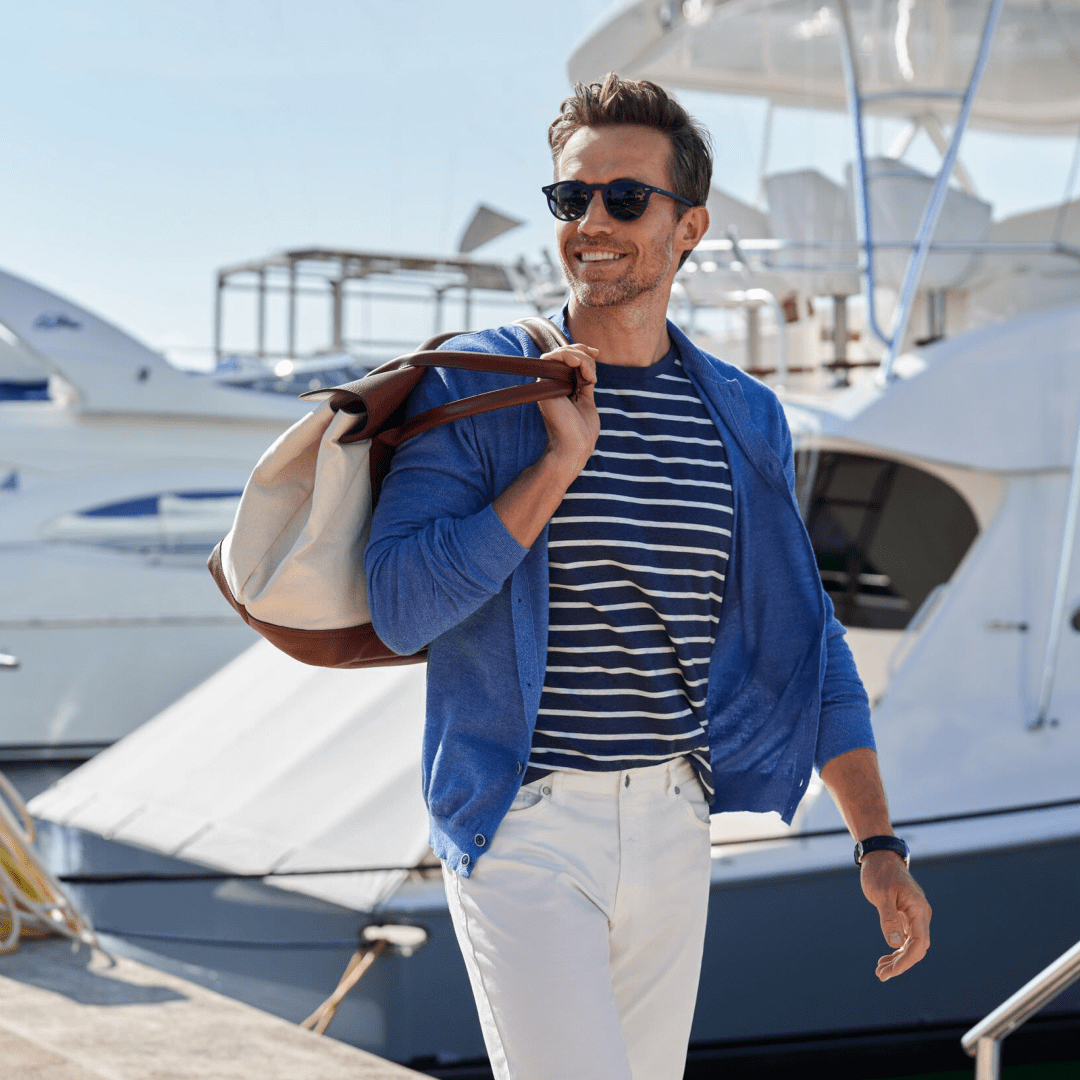 Think horizontal stripes, navy blue, white, and accents of red. Key pieces include Breton striped shirts, navy blazers with gold buttons, chinos, and boat shoes.
With the nautical style, you'll always look ready for a summer yacht party.
Normcore
Normcore is the anti-fashion trend that became a fashion statement. It's all about unpretentious, average-looking casual clothing.
Basic tees, jeans, sneakers, hoodies, and caps are staples of this style. Normcore rejects standout fashion and prefers the comfort of anonymity.
But don't be fooled – mastering the art of being "normal" takes some effort!
Biker Style
Synonymous with rebellion and freedom, the biker style is raw, rugged, and undeniably cool.
It primarily consists of leather – think leather jackets, boots, and accessories. Graphic tees, denim, flannel shirts, and chunky boots are staples.
Remember accessories like bandanas, sunglasses, and chunky silver jewelry. The key to mastering the biker look is attitude; it's all about embodying toughness and a don't-mess-with-me vibe.
Bohemian Style
Also known as "Boho," this style is for the free-spirited, artistic souls. Bohemian style is about flowing fabrics, earthy colors, and eclectic patterns.
It's less about fit and more about comfort. Consider loose shirts, vests, accessories with ethnic or tribal patterns, and distressed jeans.
Don't shy away from layering and experimenting with various textures and patterns. Footwear can range from sandals to boots, depending on the look you're aiming for.
Artsy Style
If you're all about self-expression and dislike sticking to the fashion rules, the artsy style is for you. This style sees fashion as an art form and tends to disregard trends.
Artsy style is about unique patterns, colors, and textures. It's not uncommon to see a mix of vintage and modern pieces.
Quirky accessories, oversized sunglasses, and hats are common features. The artsy style encourages individualism and creativity, so feel free to break the norms and make your own fashion statement.
Emo
Influenced by punk music and characterized by a penchant for dark colors, particularly black, emo fashion is all about expressing deep emotions.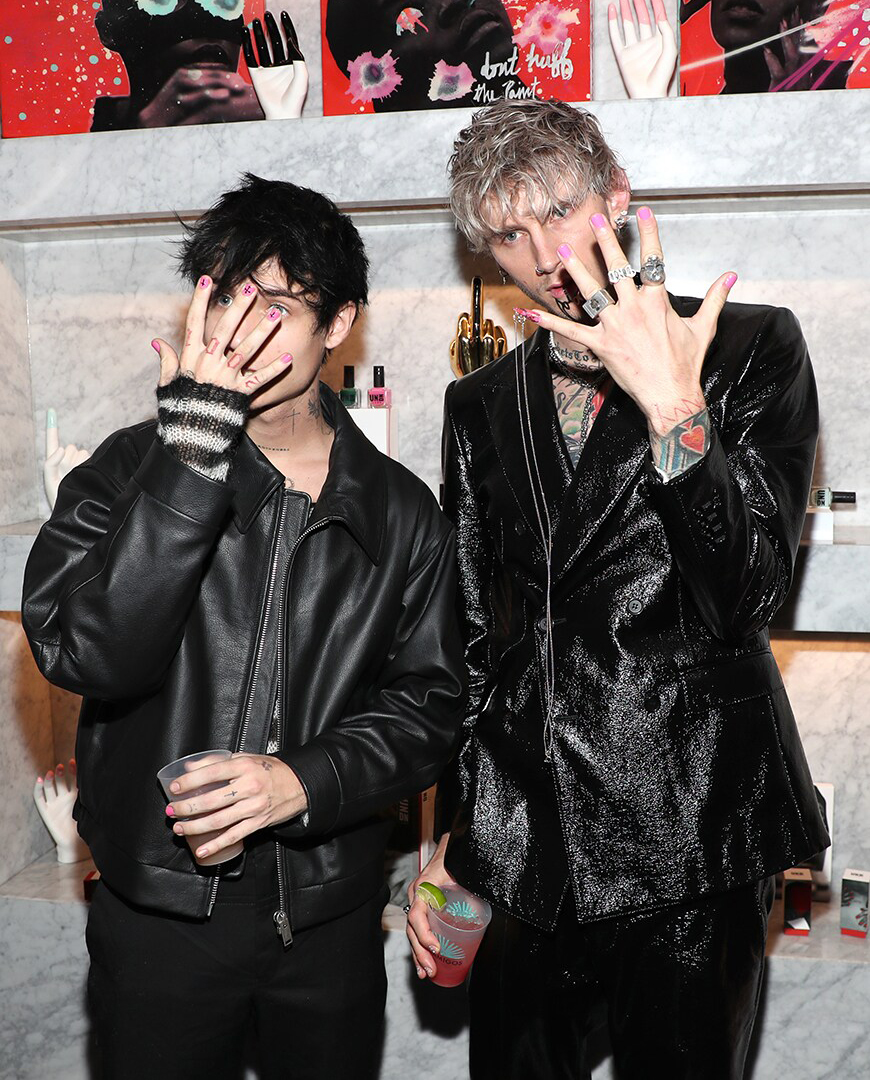 It comprises skinny jeans, band t-shirts, studded belts, and canvas sneakers or skate shoes. Hair is often dyed black and swept to the side, covering one eye.
Accessories include wristbands, choker necklaces, and thick-rimmed glasses. The emo style serves as a unique medium for personal expression and individuality.
Grunge
A rebellious response to the flashy 80s, grunge fashion, hails from the Seattle music scene of the 90s. It's about a carefree, almost negligent attitude towards fashion.
Picture oversized flannel shirts, vintage band tees, ripped jeans, and combat boots. Layering is key in grunge, as is the liberal use of plaid.
And remember, the more worn-out your clothing looks, the better.
Punk
Born in the 70s, punk fashion is loud, aggressive, and a deliberate statement of non-compliance.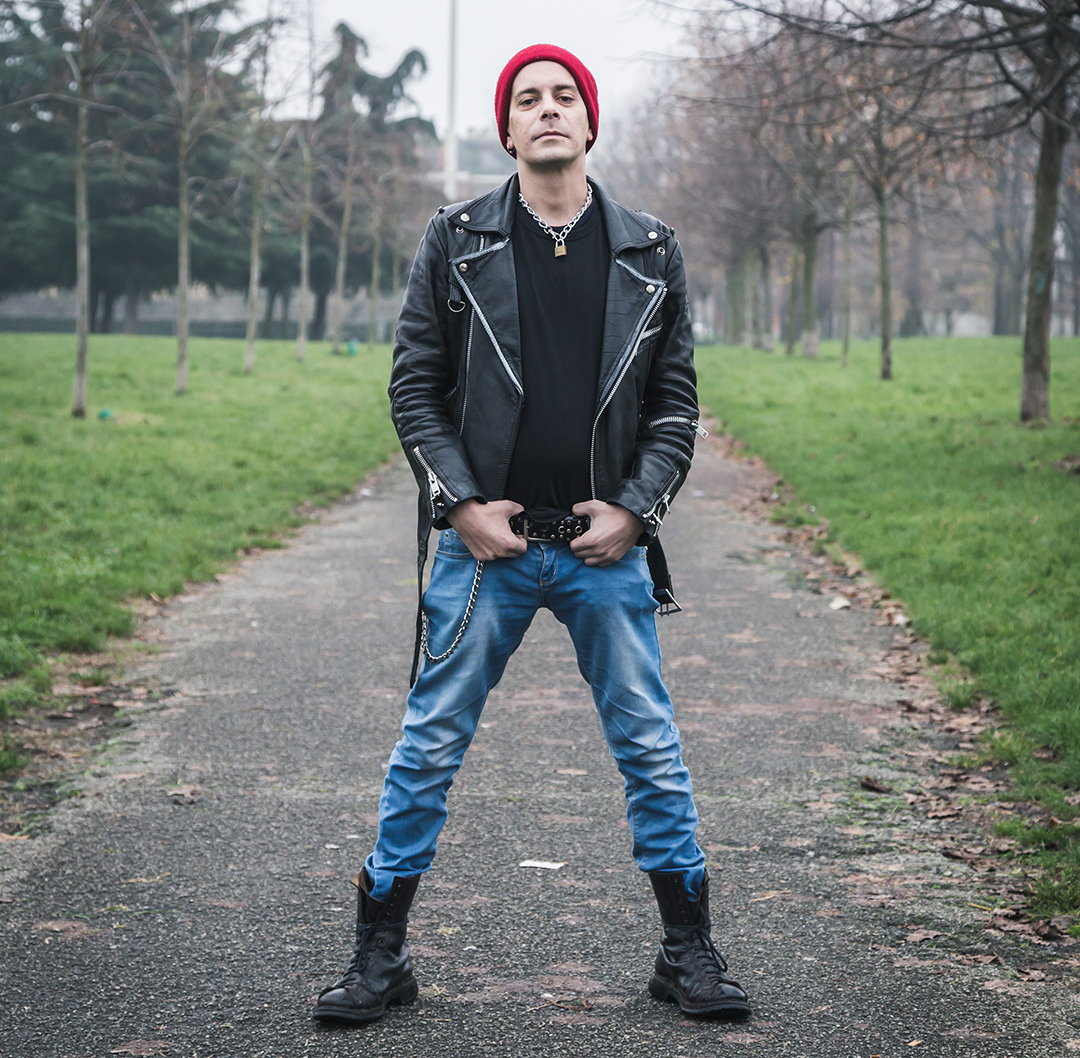 It involves lots of black leather jackets, band tees, ripped jeans, and combat boots. Punk style isn't complete without distinctive accessories like chokers, spiked bracelets, and safety pins.
Punk is more than just a style; it's a statement against the norms.
Hipster
The hipster fashion style is characterized by an independent, often vintage-inspired, odd sense of style. It incorporates a mix of different fashion trends, from bohemian to preppy to grunge.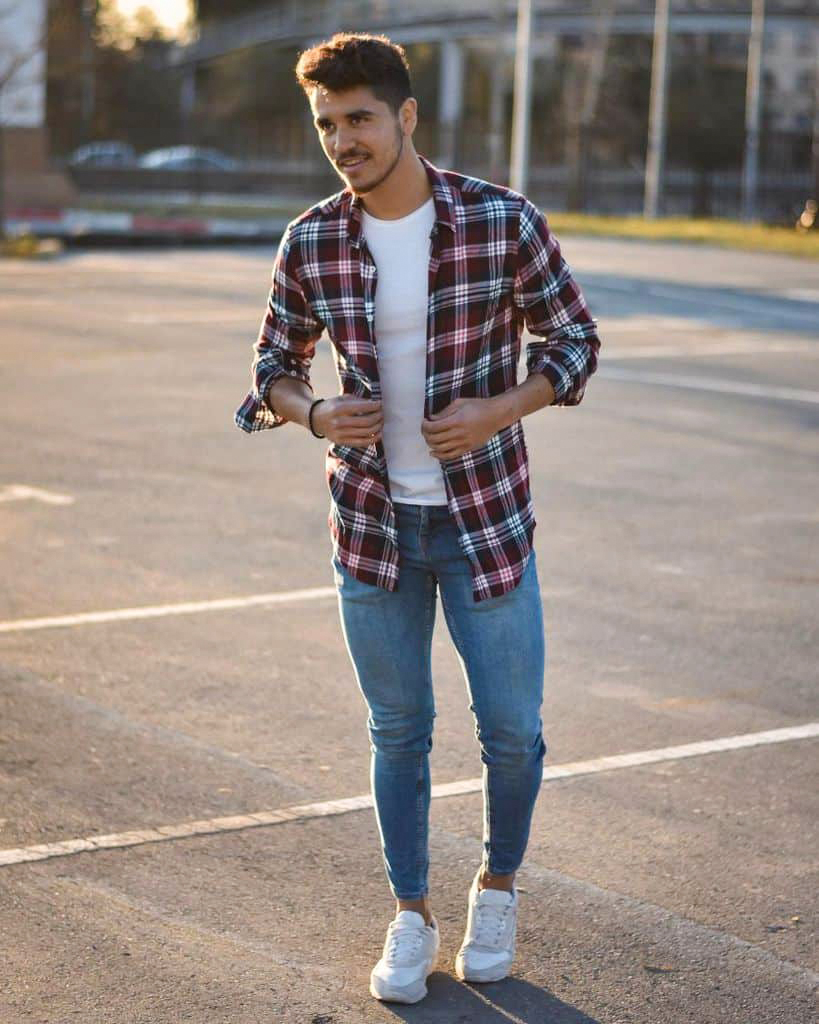 This style might not be the first choice for the more reserved among us, but hipster could be your perfect match if you're seeking to express boldness and uniqueness.
Integral to the hipster look are statement pieces like thick-framed glasses, suede boots, bow ties, scarves, and slim leather belts. Eclectic and personal, the hipster style often includes thrift and vintage pieces.
Rockabilly / Greaser
Drawing inspiration from the 1950s rock and roll culture, the rockabilly style combines vintage fashion with a bit of attitude.
Think about rolled-up jeans, leather jackets, bowling shirts, and classic white tees. Hair is typically slicked back, and footwear includes leather boots or Converse sneakers.
Accessories like bandanas and aviator sunglasses complete the look.
Rugged or Outdoor
The rugged style, also known as "lumbersexual," takes inspiration from outdoor activities.
It's characterized by durable and functional clothes like flannel shirts, denim or cargo pants, leather boots, and rugged jackets.
Earth tones and natural materials are prominent, and accessories may include leather belts and hats.
The rugged style is all about embracing the outdoors while looking effortlessly stylish.
Countryside Style
If you love the relaxed, outdoorsy vibe, you're right into the charming territory of countryside style.
This fashion style features denim in all forms, from jeans to jackets, paired with plaid shirts and cowboy boots. Key colors include earth tones and natural hues.
The country style is perfect for those who prefer comfort and functionality but still want a touch of rugged, rural charm.
Techwear
Techwear is the future of fashion! It merges technology, functionality, and fashion into one.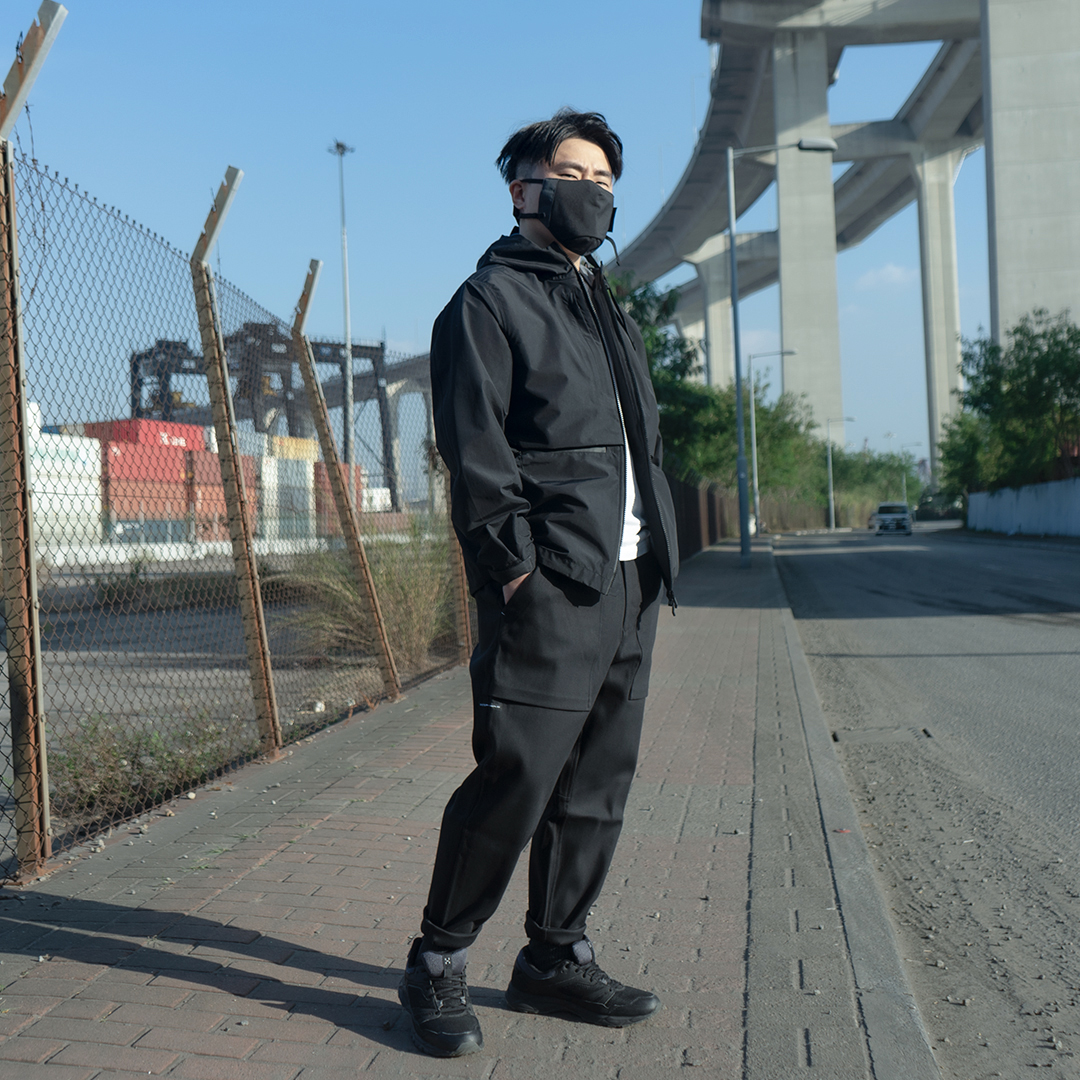 I'm talking about black coats, multi-pocket vests, cargo pants, and high-top sneakers. Typically, techwear comes in black and leans heavily into a dystopian-futuristic aesthetic.
It's not just about looking good – it's about smart clothing that improves your life.
Cowboy Style
The cowboy style is deeply rooted in American Western history.
Features cowboy boots, wide-brimmed hats, leather belts, and denim in all forms. Think about layering with flannel shirts, denim jackets, or rugged leather jackets.
The key to pulling off the cowboy style is to keep it functional, durable, and comfortable while maintaining that rugged, outdoorsy vibe. Yee-haw!
Disco
The disco style hails from the 70s and 80s when nightclubs were the rage. This style is all about standing out, so don't be shy to wear shiny, glittery clothing.
Sequin shirts, bell-bottom trousers, platform shoes, and oversized sunglasses are staples of this style. Bold colors, funky prints, and flashy accessories are key to nailing the disco look.
When dressing disco, remember: the brighter, the better!
Skater
Skater fashion is synonymous with streetwear but with a laid-back, sporty twist.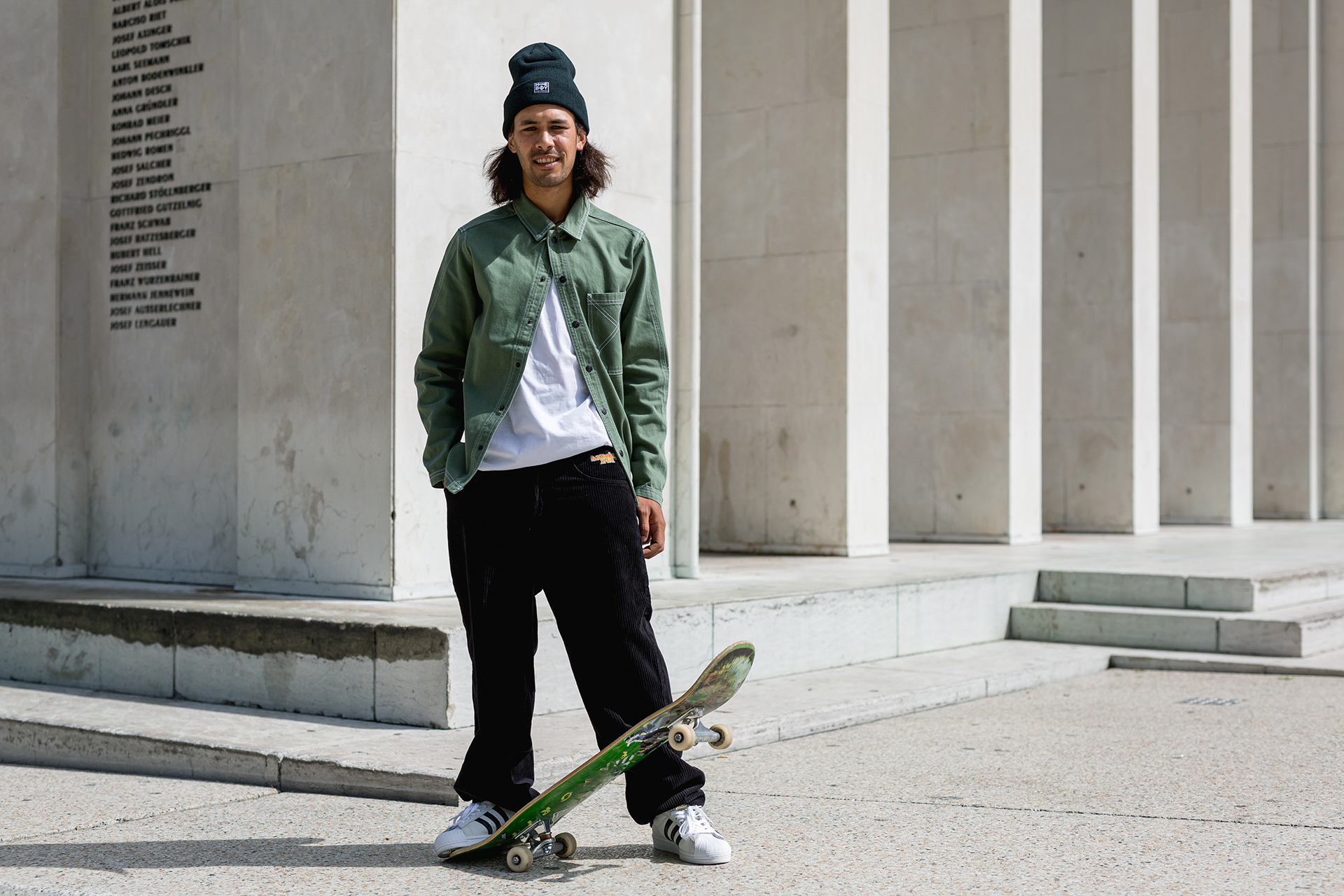 The style is characterized by graphic tees, loose jeans or cargo pants, hoodies, baseball caps, and, of course, skate shoes. Brands like Vans, Supreme, and Thrasher are common among the skater crowd.
Whether or not you skate, this style is about comfort and expressing your individual style.
Geek Chic
Earning a spot in the Cambridge dictionary is no small feat, yet geek chic has already done just that.
The geek fashion style is an intriguing blend of intentional nerdiness and in-vogue trends, celebrated for its unique, unpretentious, and intellectual aesthetic.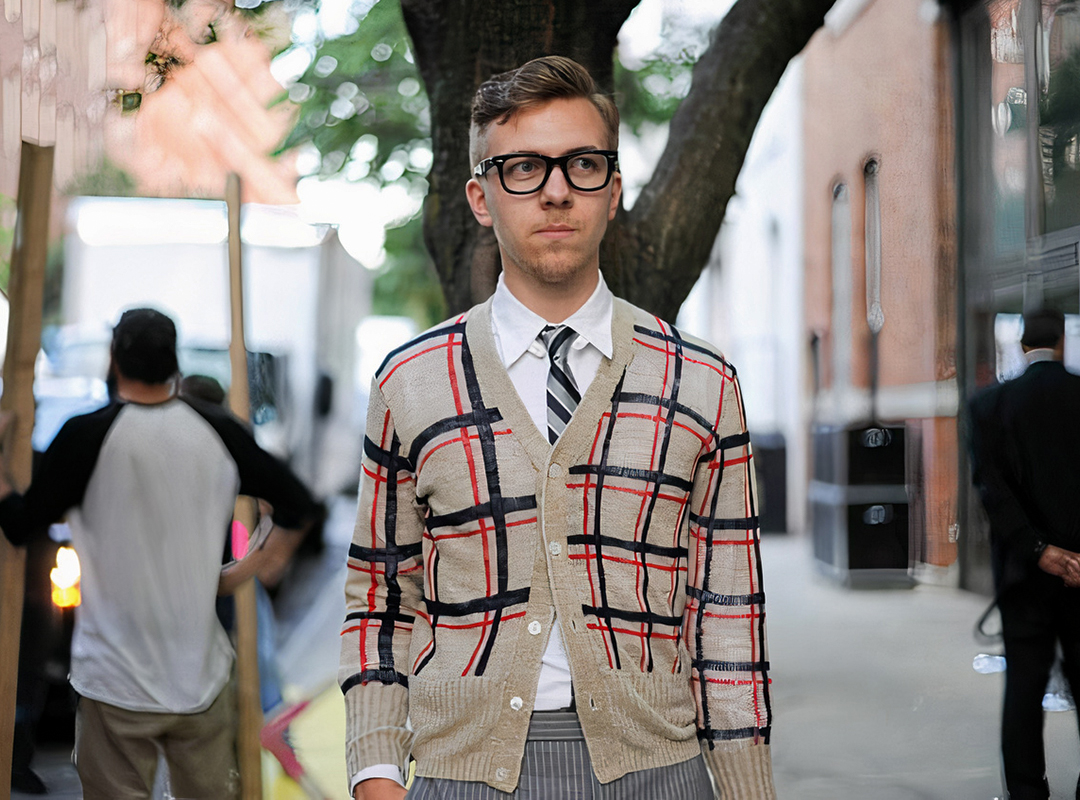 Born in the tech-sphere, this style has transcended its origins and is now a staple in the fashion world.
Just like the Ivy League fashion represents a specific class, the geek style showcases the proud culture of technology enthusiasts who aren't afraid to embrace their inner nerdiness.
Embodying more than just a dress code, the geek style is a lifestyle, a statement that celebrates intelligence, quirkiness, and individuality.
If you are part of the tech world or simply someone who appreciates uniqueness and intellectual charm, geek chic could be your fashion runway.
Author: Alexander Stoicoff
Hi, I'm Alex, and I've studied and specialized in styling in Rome. Through my writing, I want to help men dress well and learn the purpose and significance of suits and other formal attire. My final goal is to make men more confident in their wardrobe choice and life in general.